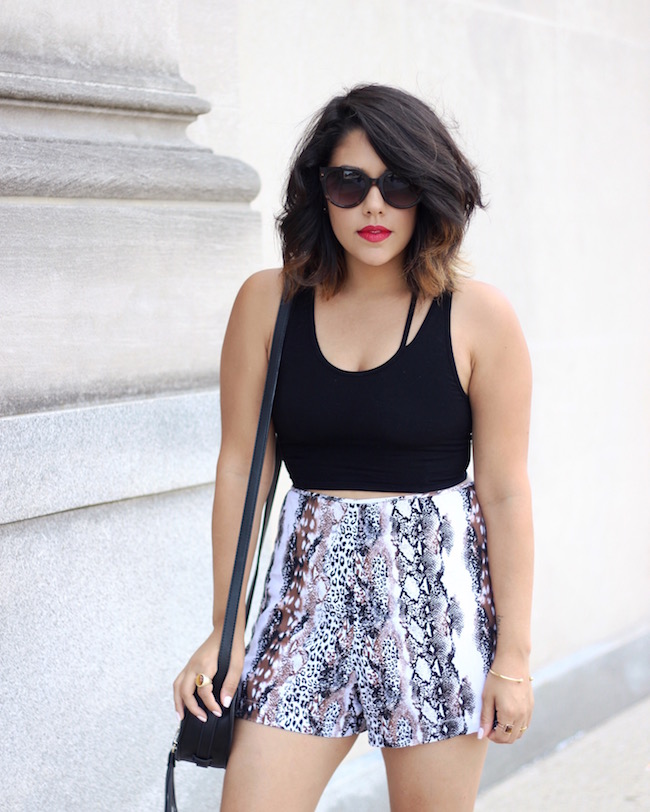 My mom asked me what happened to the other side of my shirt and I had to tell her that this is the way it came. haha I love it though!  I scored both the Helmut Lang top and Equipment shorts on sale on TheOutnet.  I always heard about the site, but didn't really check it out until after going to one of their events a few months back. I got a gift card and then just paid the remaining balance. Not bad, huh?  Love that they have discount designer fashion because I know that I don't want to pay full price. Am I right?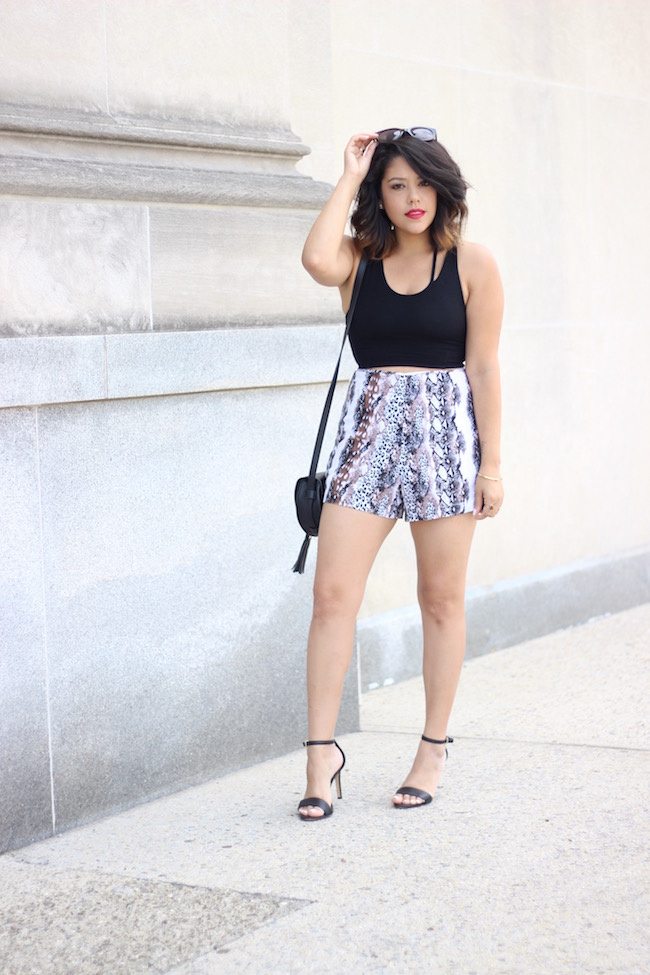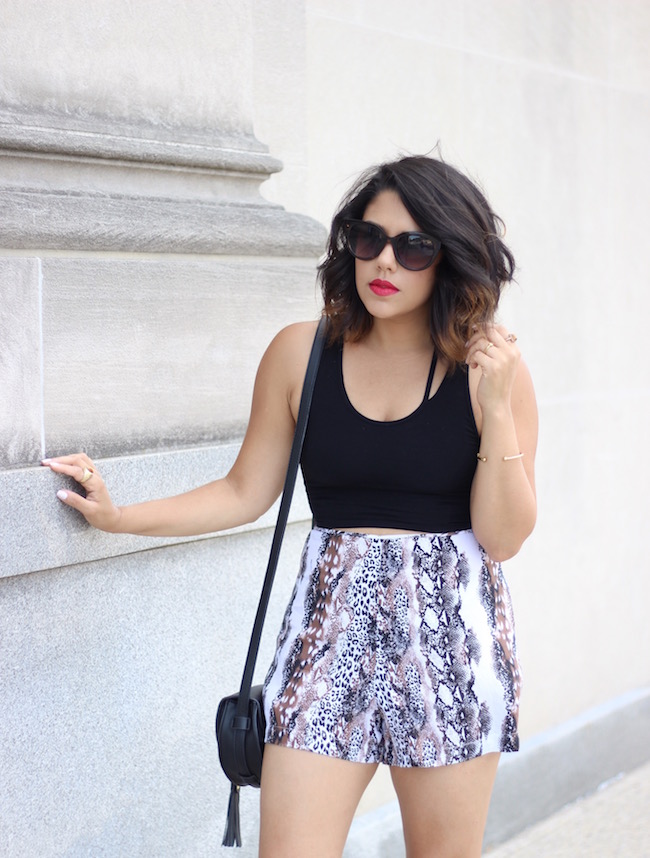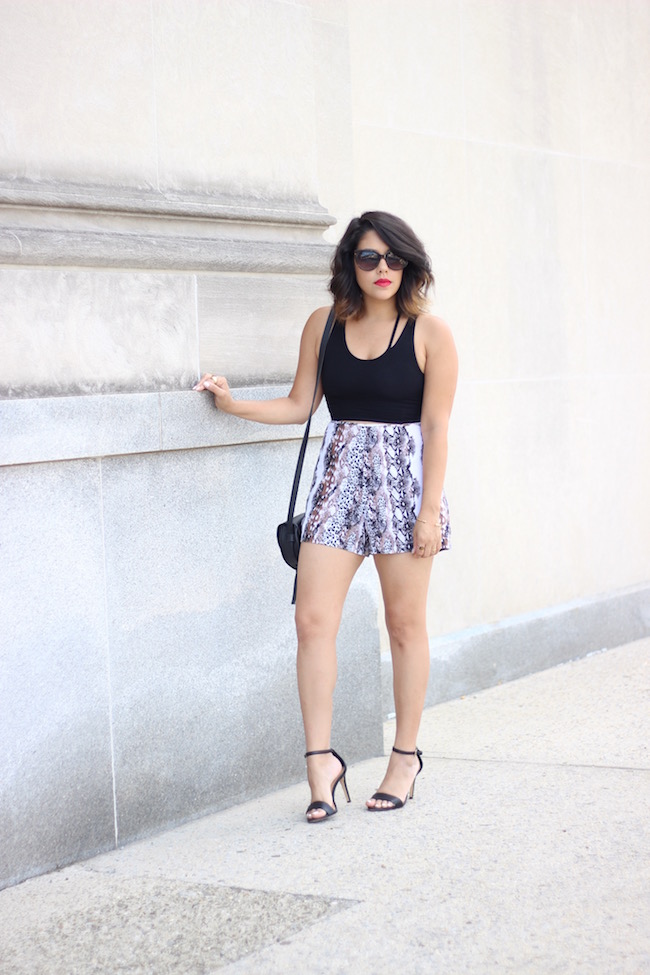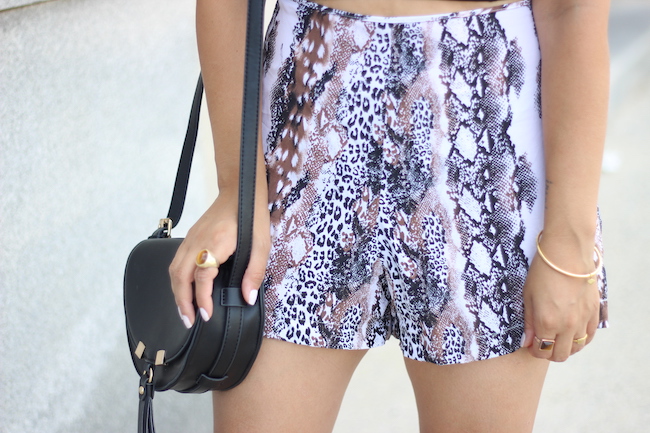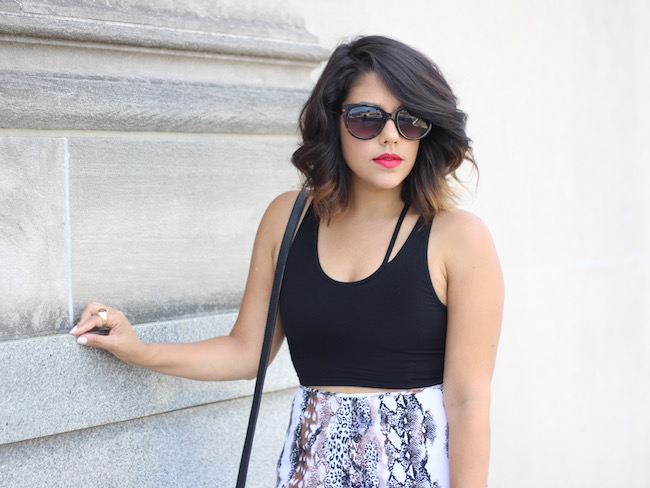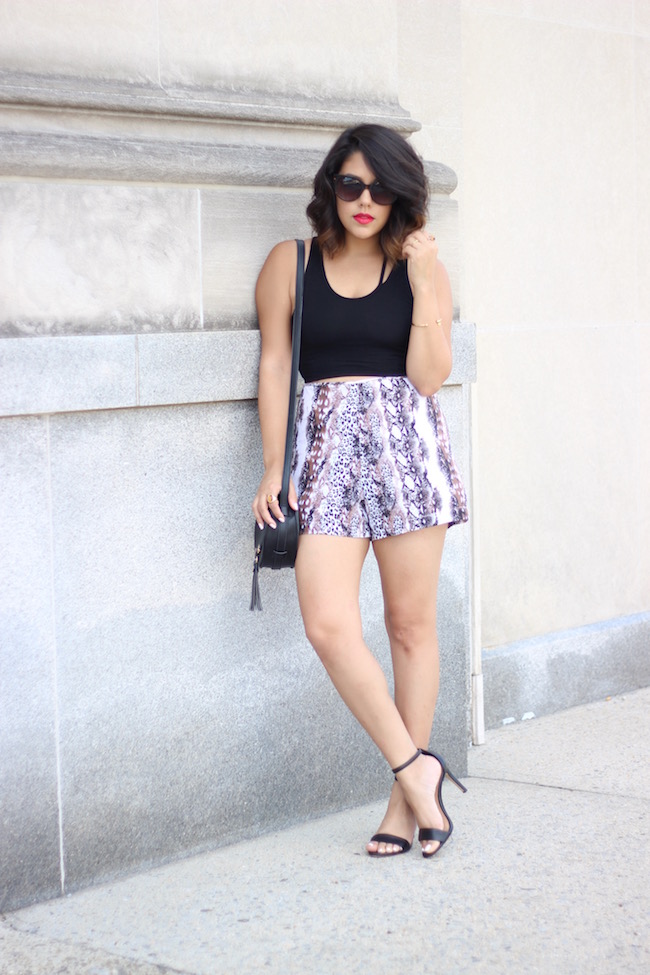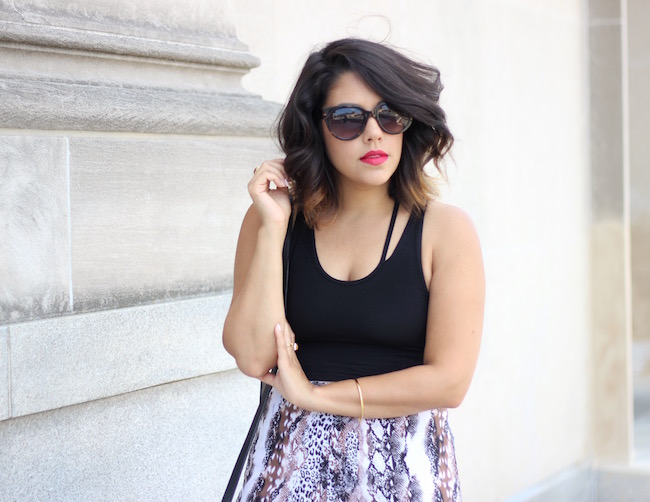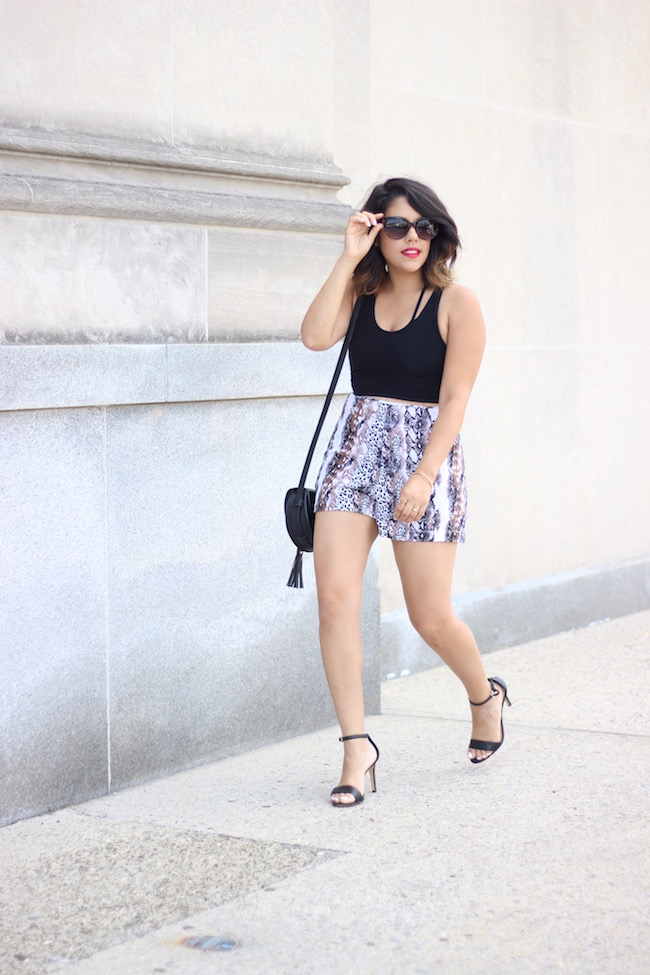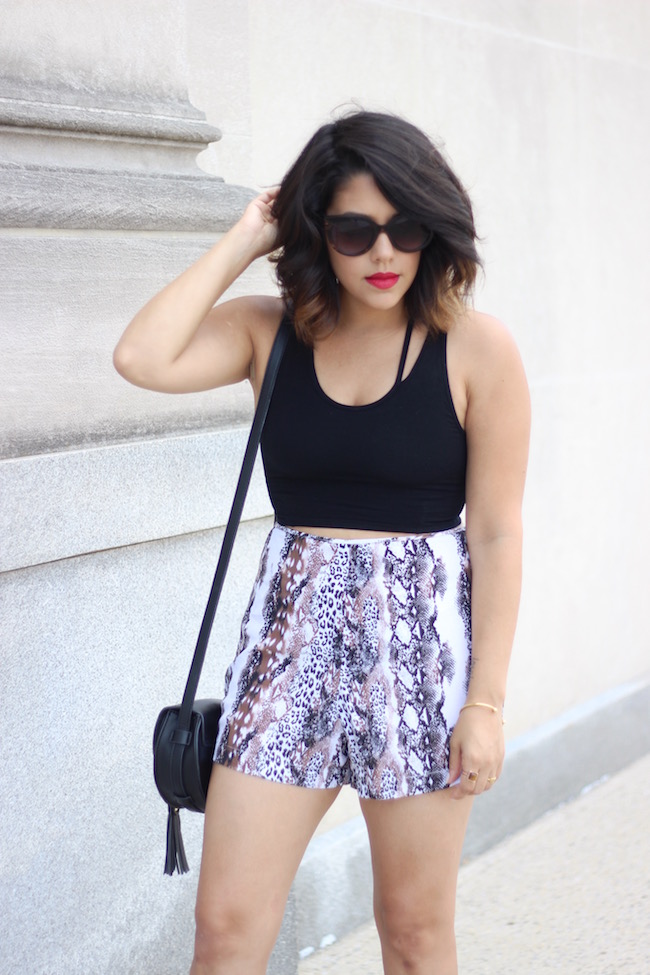 What I'm Wearing 
Shorts: Equipment | Top: Helmut Lang 
Shoes: Aldo | Bag: Dynamite | Sunglasses: Forever21
Both of these pieces came in back in June and I knew that I wanted to pair them together.  I wore the shorts in Paris and styled them more casually with a tank and flats.  They're super silky and comfortable.  Love that they're high rise, but are still loose fitted around my waist.  The way the top feels it sort of reminds me of a sports bra to be honest.  Super stretchy and comfy too.  The cut out design on the one side makes it stand out much more. I hate when I fall in love with an article of clothing only to find out that wearing it makes me so uncomfortable.  When that happens I definitely don't feel very confident.  I felt good in this outfit though! I kept the rest of the look simple to let the shorts do most of the talking.  I'm always a fan of snakeskin print.  I keep gravitating towards both my black and nude ankle strap sandals. They're just so classic and chic to me and literally go with every single outfit.  I feel like they help elongate my legs too and who doesn't want that?
Side note: I am about 90% sure that my new site will be launching next week, most likely Monday! I just wanted to give you guys the heads up now so that you know to expect something completely different.  This has been a long and challenging process, but one that I know will be worth it.  So excited for you to all to see! Happy Thursday <3