Happy Friday loves!
So excited to finally welcome back maxi skirts and dresses into my wardrobe.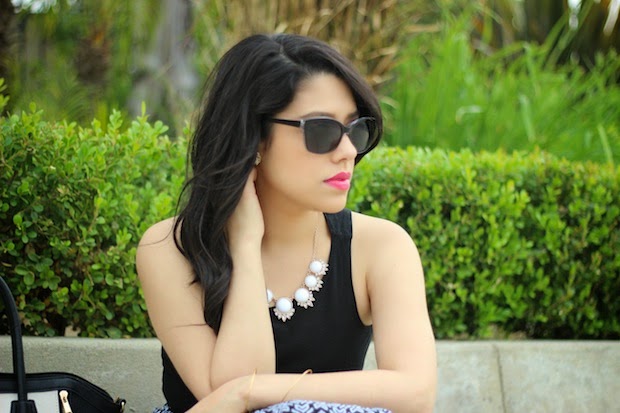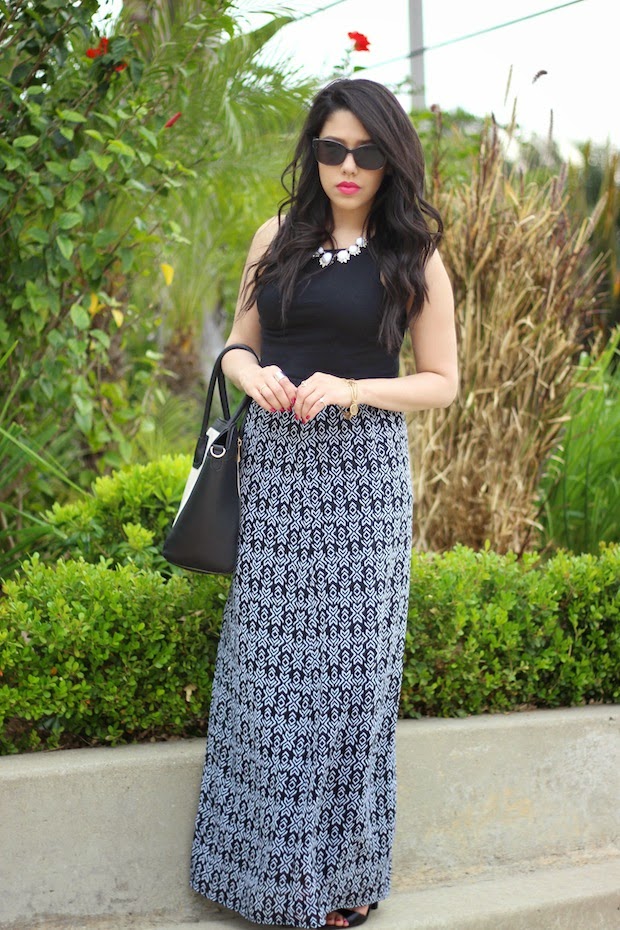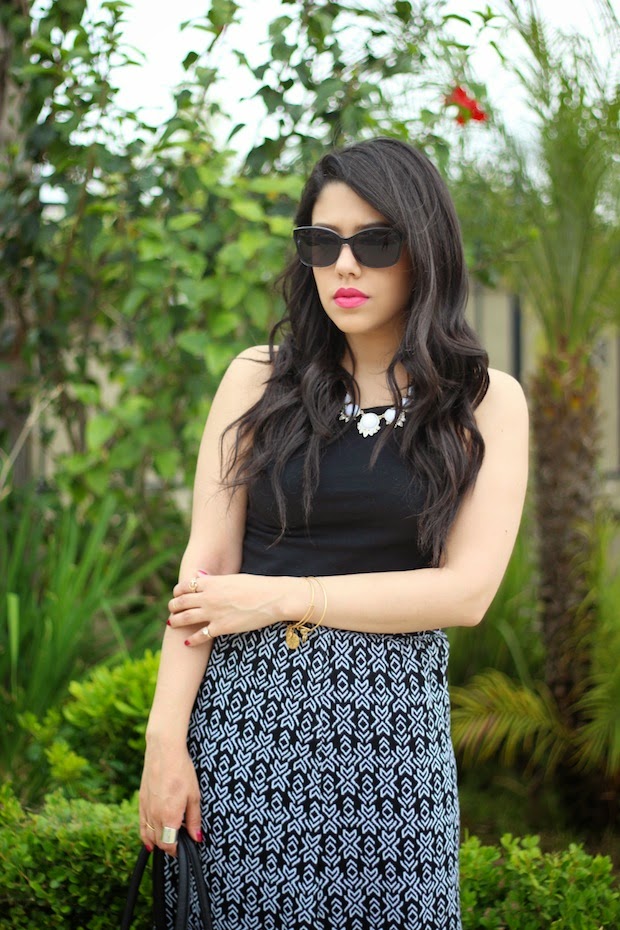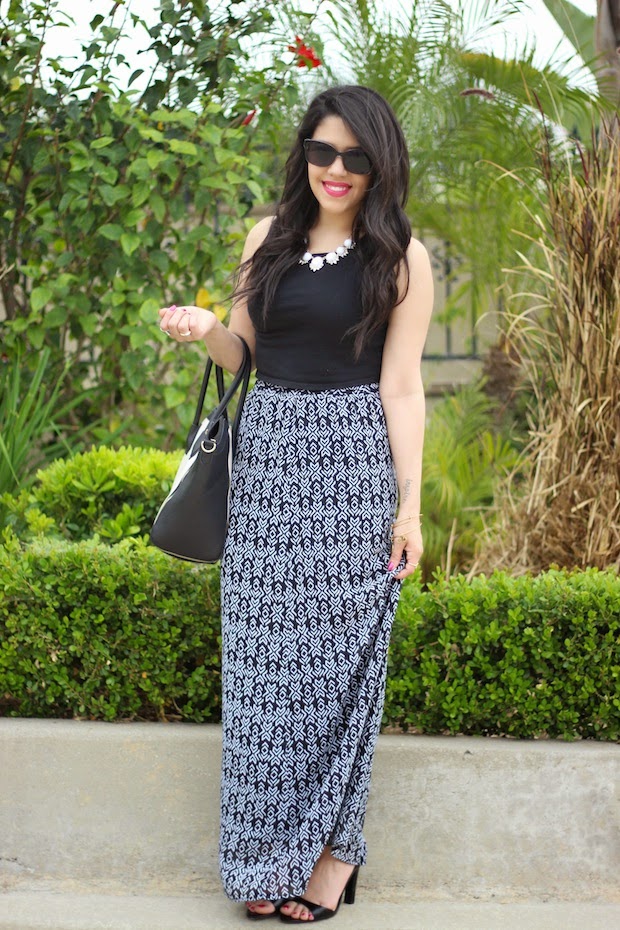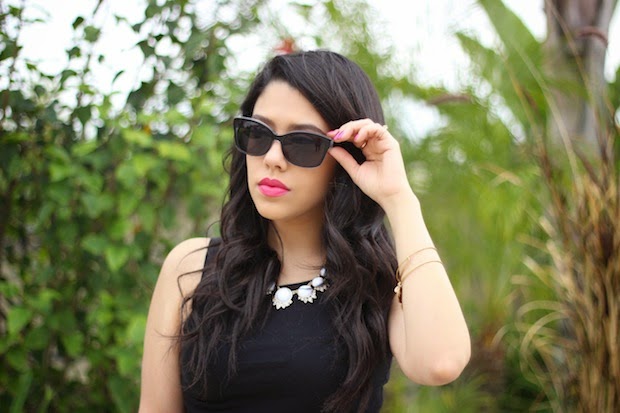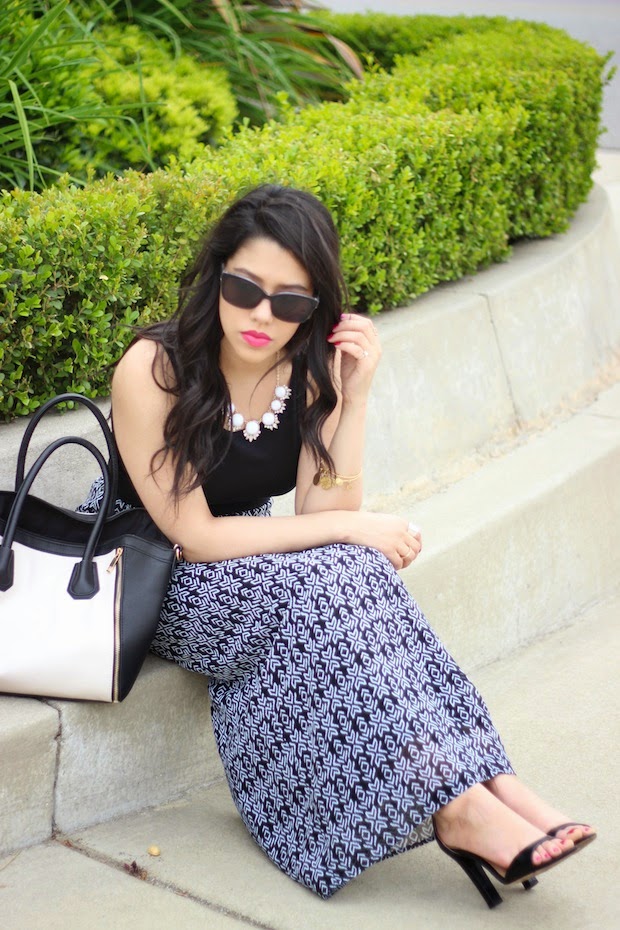 I got this skirt during my trip and loved the black & white print. Plus, it was on sale for only $12. Since I extended my stay, I wasn't prepared enough and had to do a little shopping out there. Any excuse to shop is a good excuse, right?! haha It's been awhile since I wore a maxi. I love them so much because they're perfect for the day or the night. They're such an easy piece to wear. I decided to pair this one with my old faithful crop top. I wore it so much last summer and will probably do the same this year too. I rented a car this day for a couple of meetings and then met up with some friends for dinner. I'm happy I wore this instead of pants because I was comfy all day!
I have a few more looks from Cali then it's back to the NJ scenery. A huge thank you to my friend Christine for taking all of my pics during my stay. She was recently certified as a makeup artist so once her site launches, I'll make sure to share it with you all.
Cheers to the weekend! <3