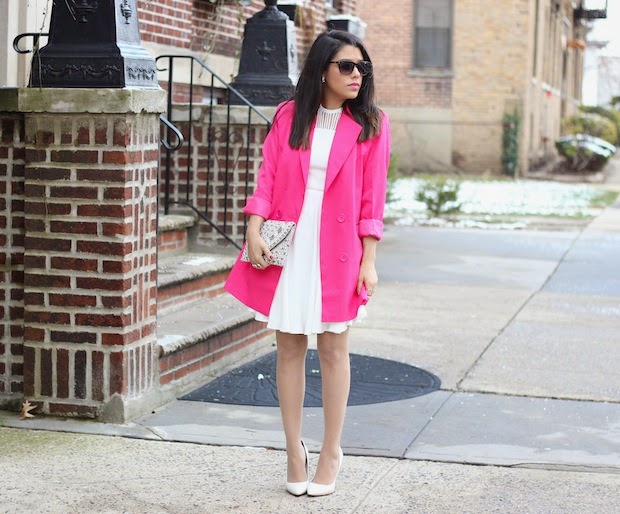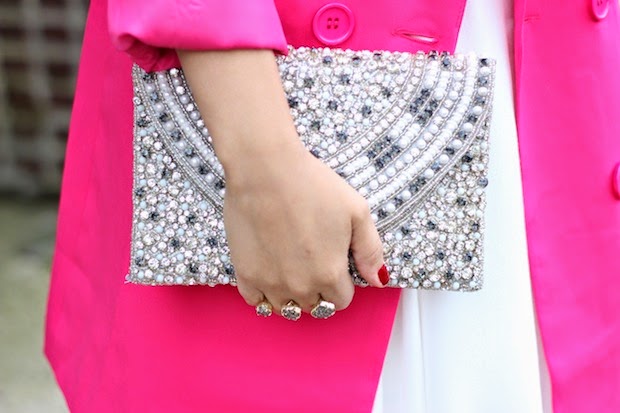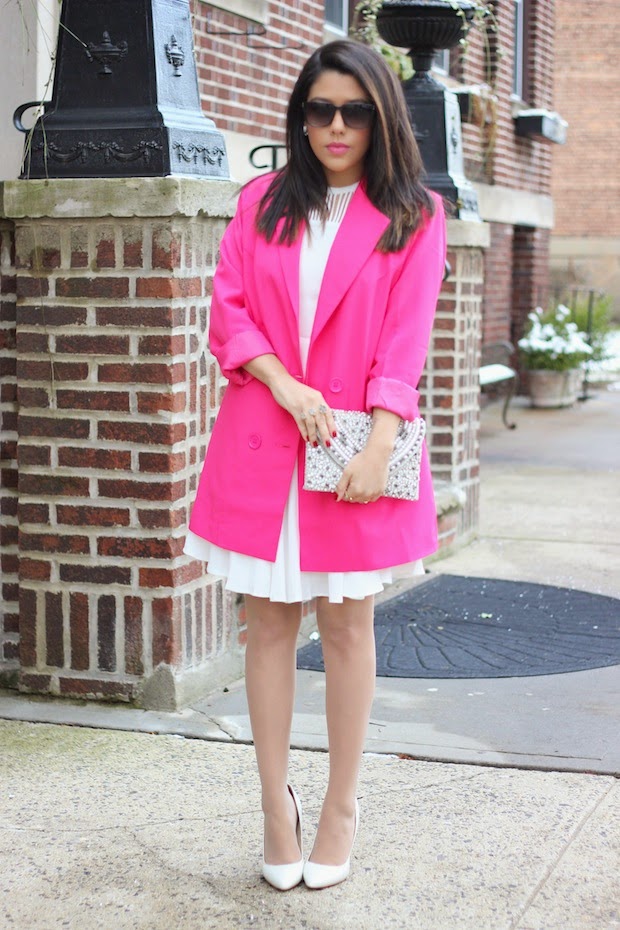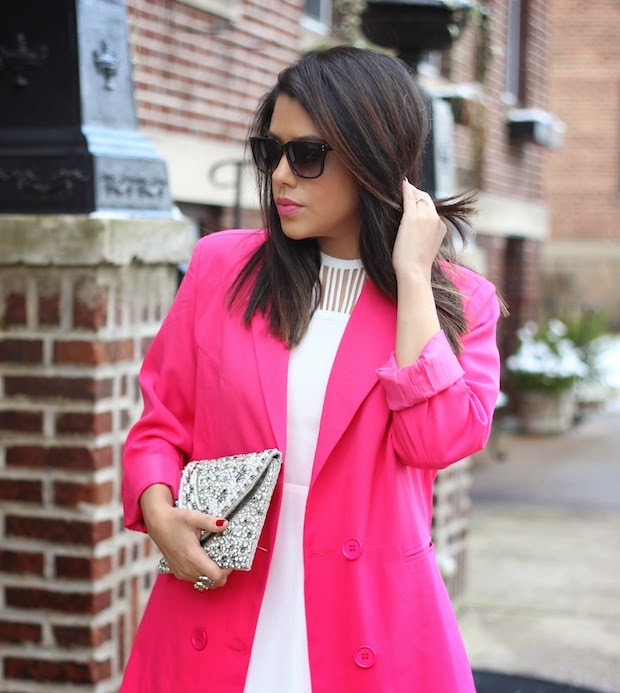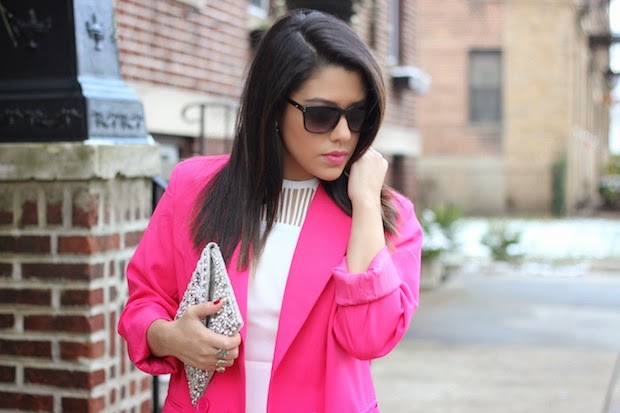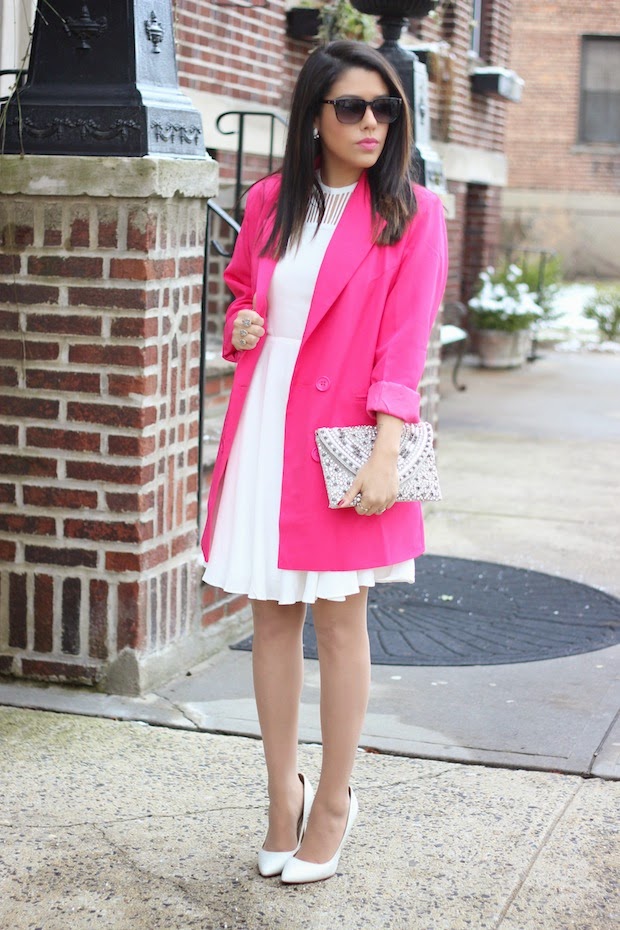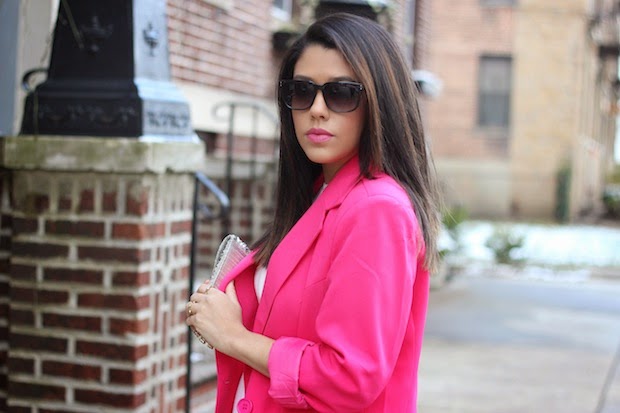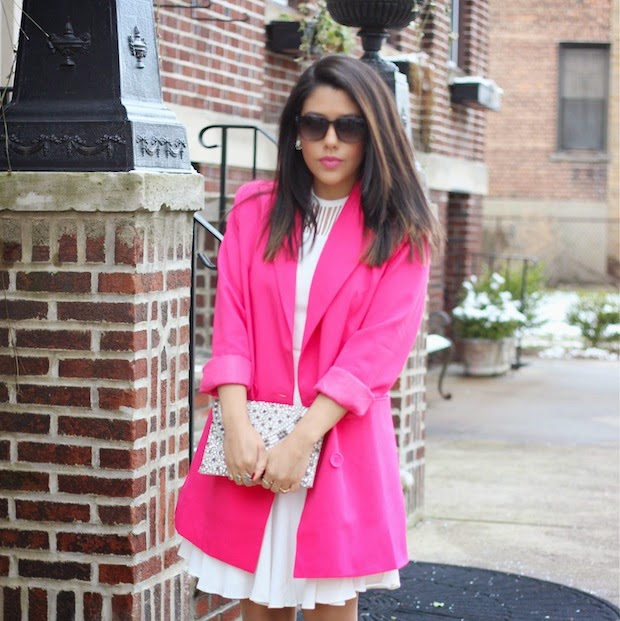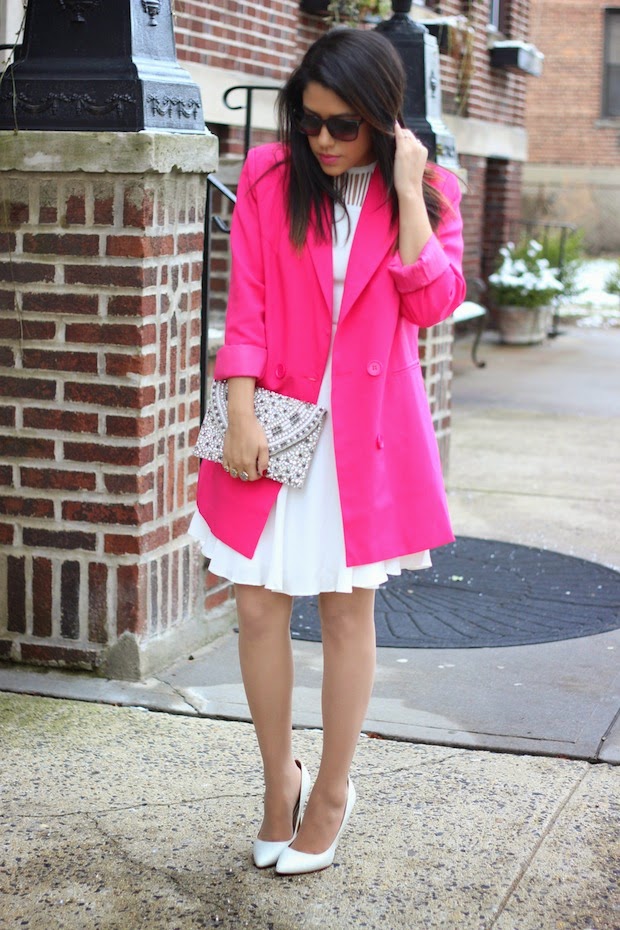 Outfit Details
I really can't believe that Christmas is coming so soon. I've been wanting to do some holiday inspired looks before then so luckily I was able to do this one. With this outfit, I wanted to show that you can do something festive without having to wear the typical red and gold colors. Winter white is a big trend and one that I especially love. I got this dress back during the summertime, but never got around to wearing it. I thought it would be perfect for this time of year as well. I decided to add a nice pop of pink with this long oversized blazer coat. It gives this look a bit more of a relaxed feel, but it's still chic and dressy at the same time.
Now let's talk about this gorgeous clutch for a minute! It really is perfect for the holidays. The beading is even more beautiful in person. I don't wear much silver and I don't have anything like this, so this was perfect for me. It's such a great statement piece too and will add a touch of holiday glam to any outfit this season. I really love it how pops against the white and pink with this outfit. 🙂
Happy weekend loves!