So in my last post I was wearing a sweater and today I have on a bathing suit and cover up!  The weather has been so up and down.  But I'm happy it's in the 80s today!  Summer is coming to an end and I figured it was the perfect time for this post.
SwimSpot
 offers a great selection of swimwear, coverups & dresses.
When they reached out to me I was really excited to style one of their pieces.  I went with a coverup because you can easily transition them from day to night during the summer or on vacation any time of the year.  A lot of girls want to look stylish at the beach, pool or resort, whether it's during the day for some sun or at night for cocktails.
Bathing Suit: Victoria Secret
Shoes: Mandee
Hat: Forever21
Sunnies: H&M
This Athena West Indies Tunic has a beautiful splash of colors and is made of flowy chiffon fabric.  It comes with an empire drawstring waist that you can tighten to enhance your shape.  I really love it and think that's is super cute! I picked this one in particular because I knew that it would match perfectly with my Victoria Secret bathing suit.
During the day you can wear this with flat sandals or go barefoot while you're taking a walk along the beach.  You can accessorize with a big floppy hat like I did with this one from Forever21.  Hats are great to keep the sun away from your face and look stylish while doing it! Add on your favorite pair of sunnies and you have a complete day time look.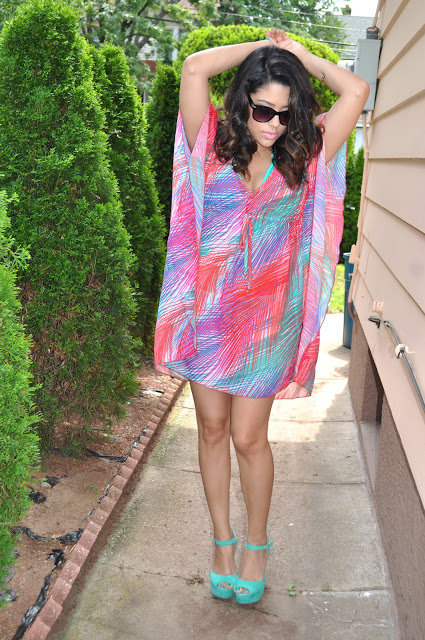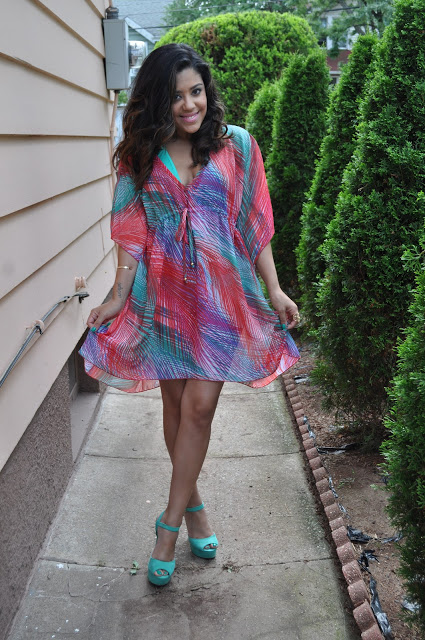 The transition into night time is simple, just add heels like these or a cute wedge to dress it up a little more and throw on some of your favorite pieces of jewelry.  Lose the hat, fix up your hair and now your coverup has turned into a cute little night time dress, perfect to grab some drinks with your friends at the beach or hotel bar!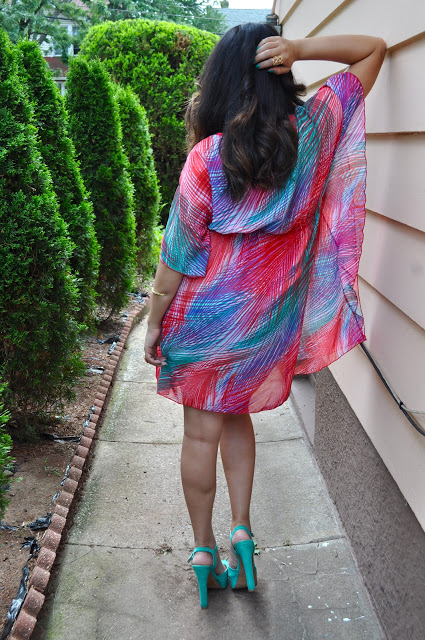 Make sure to check out all of the designer swimwear and coverups from SwimSpot!
XX