I wanted to share an amazing event with all of you that's taking place this Saturday, May 3rd at the Westfield Garden State Plaza. It's going to be hosted by Giuliana Rancic and Fab-U-Wish, a charity that grants fashion, beauty, and celebrity-themed wishes to cancer survivors. It's meant to provide the opportunity for young women battling breast and ovarian cancer to spend a day feeling "fabulous" by living out one of their dreams. Giuliana and Fab-U-Wish will be there granting wishes.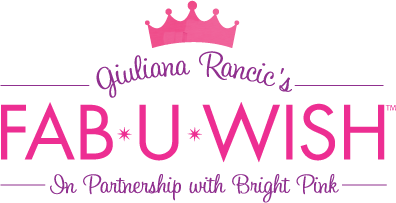 There will also be runway shows from retailers like C Wonder, Nordstrom, Vince Camuto and Karen Millen. Vince Camuto will also be making a guest appearance and hosting a pre-party in his new store. Throughout the evening, guests will enjoy cocktails, hors d'oeuvres, sweet treats and shopping until 10:30. 20 lucky guests will also win must-have items from luxury brands like Tiffany & Co. The ticket price is $50 and includes access to The Pink Party and valet parking. All proceeds will go to Guiliana's Fab-U-Wish charity.
I will be there all night and hope to see some of you too, if you live in the area! You can purchase a ticket
HERE
.
<3