One of the best ways to stay warm and stylish during this season is by wearing a statement coat.  There are so many different styles for all occasions.  This one is perfect for those days when you want to dress up a little bit, especially now that the holidays are on the way.  It's classy, chic, and will definitely make you stand out.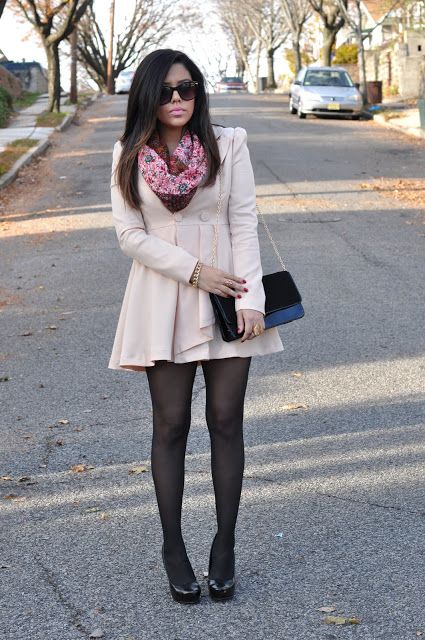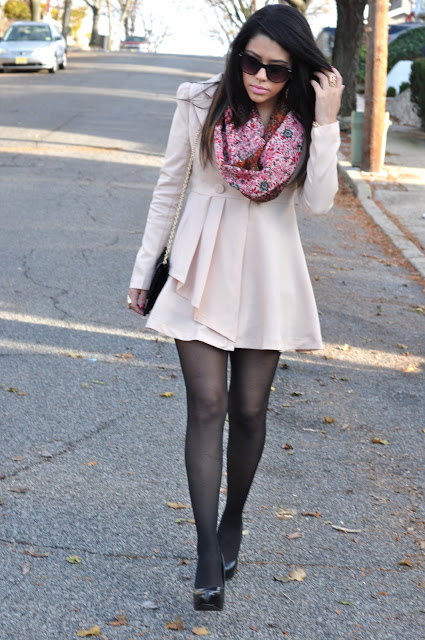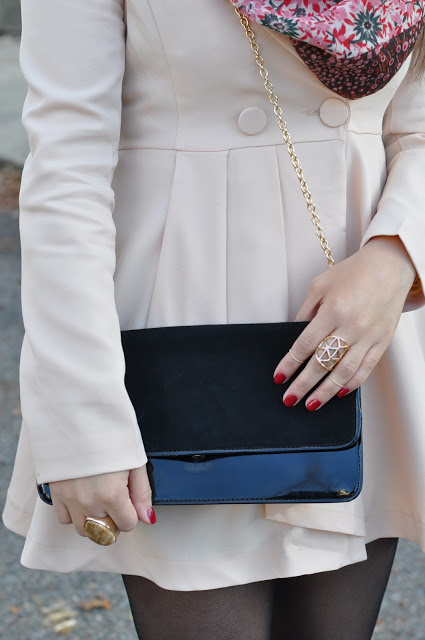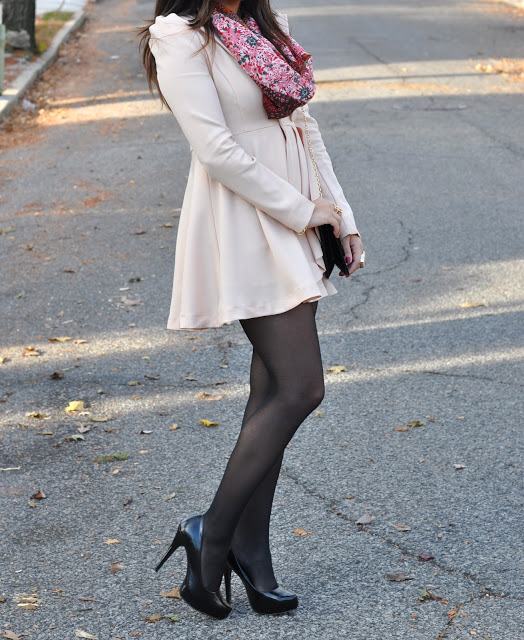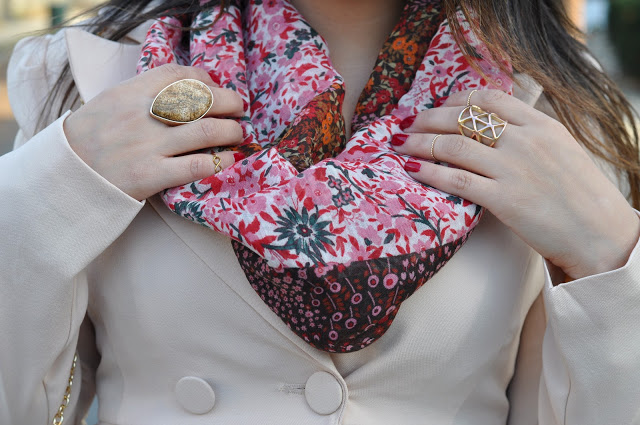 Details
Overcoat: C/O OASAP/ Scarf: H&M/ Bag: Aldo/ Shoes: Mandee/ Rings: H&M and Etsy
I picked this coat in particular from 
OASAP
 because I love the pleat details and cream color.  It actually looks like a little coat dress which I think is adorable.  The fit and length are perfect.
I wanted this post to focus only on the coat so I didn't take photos of what I have on underneath.
 (It's a simple black dress by the way)
I put on this scarf to add a little pop of color and print.  Scarves really are the perfect accessory for Fall & Winter.
I'm using my new Aldo clutch as a shoulder bag.  I love when bags can be used either way. I went with black tights, black pumps and gold accessories.  Everything is very simple.  The coat stands out on it's own and everything else compliments it.  Remember that you can wear the simplest pieces but still make a statement!
It's such a busy week with Thanksgiving on Thursday but I will do my best to post again.  Enjoy the holiday my loves!