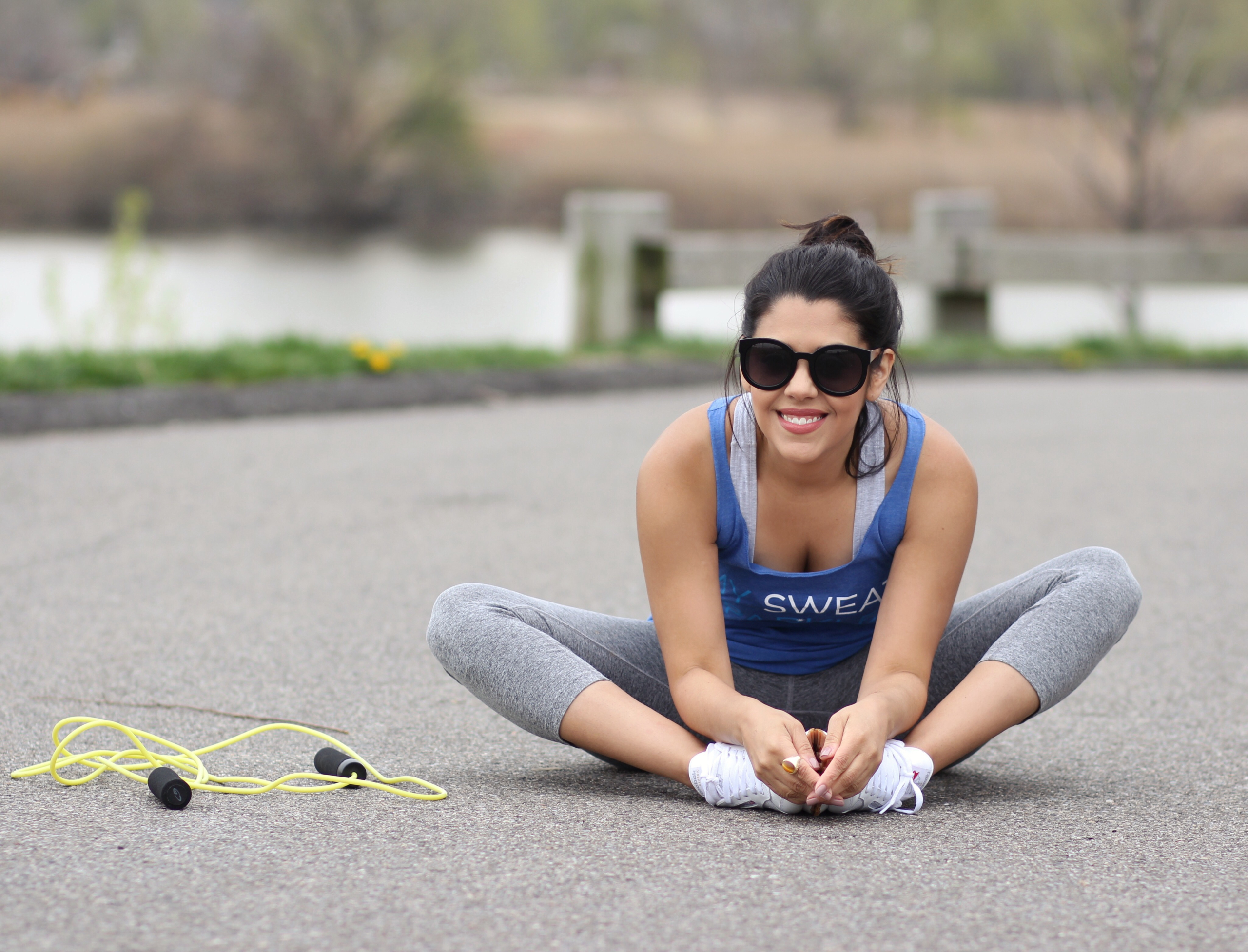 Do you guys remember when I went to Cincinnati? Just in case you missed it, I attended a fun and empowering event with Tampax and Always at the P&G headquarters with a bunch of other inspiring women. I have to admit this was one of the first times that I openly talked about getting my period with a group of women I had never met before. We shared some hilarious stories about the first time Aunt Flow came for a visit, along with some other crazy memories about the first time we tried using tampons. It was also super informative and I learned some things that I did not know before. I think it's good to have conversations about this topic because as women, we all experience this every single month. It doesn't have to be embarrassing or taboo to discuss this openly. It can actually be empowering. I'm excited to share some of that newfound information and to create a different kind of content for all of you!
In full transparency, my period usually makes me feel miserable, especially during the first two days. Between the cramps, crazy hormones and heavy flow, I usually just want to stay in sweats curled up in my bed, completely ignoring the outside world. I know many of you feel me on this! As much as I would like to do absolutely nothing, I still have to get out and go on with my day-to-day routine. Life can't stop just because our monthly friend keeps coming around. My schedule each day varies so much and even though I work from home, I am always out and on-the-go. One thing I learned in Cincinnati is that most women use the same type of tampon during their period instead of choosing the right one based on activity and flow. I have to include myself in this because I was doing it all wrong! Now that I know this, it's been a game changer because I no longer feel like I have to limit myself from doing certain things. Luckily, Tampax Pearl has a full line-up to keep you covered (literally) for all your daily activities.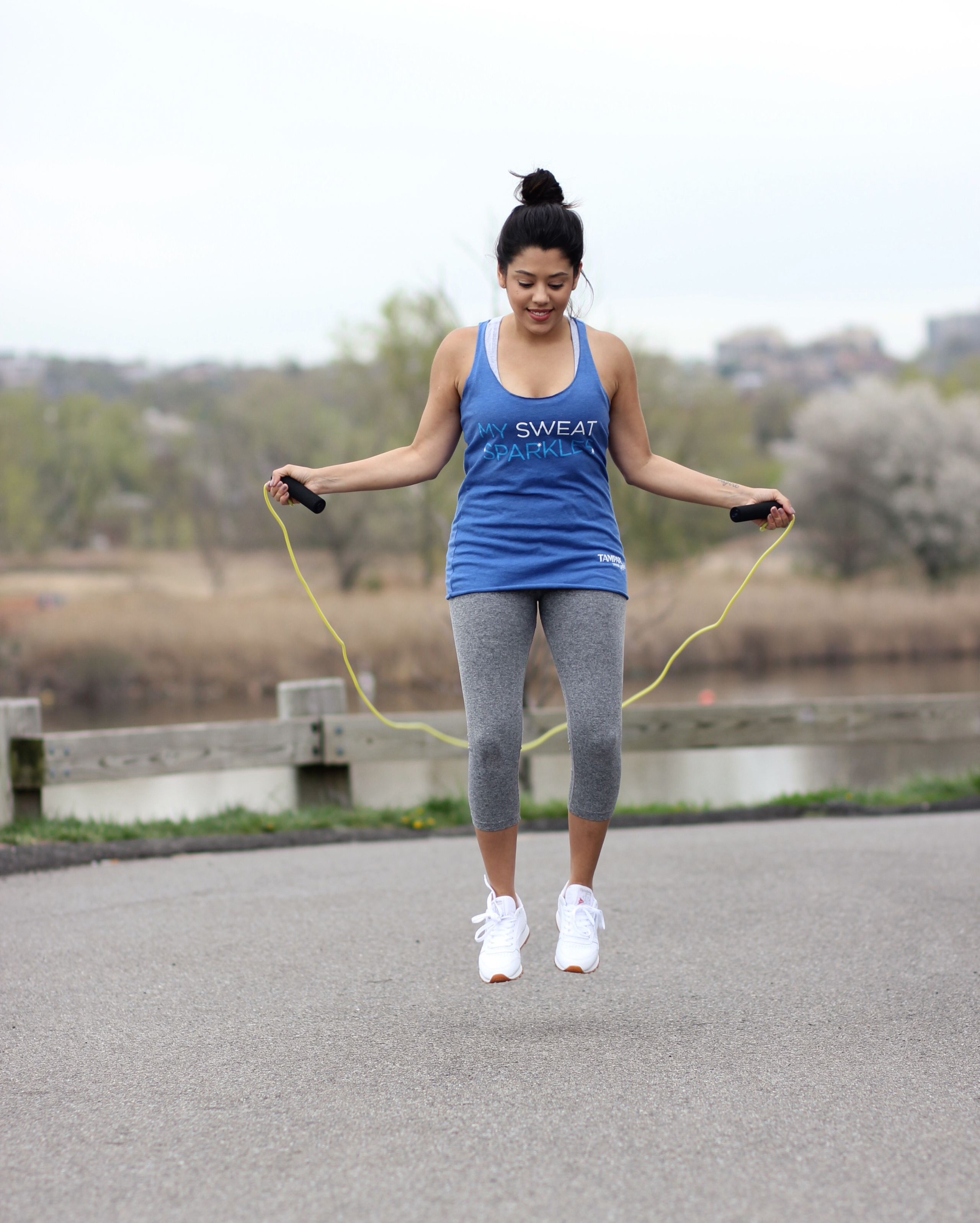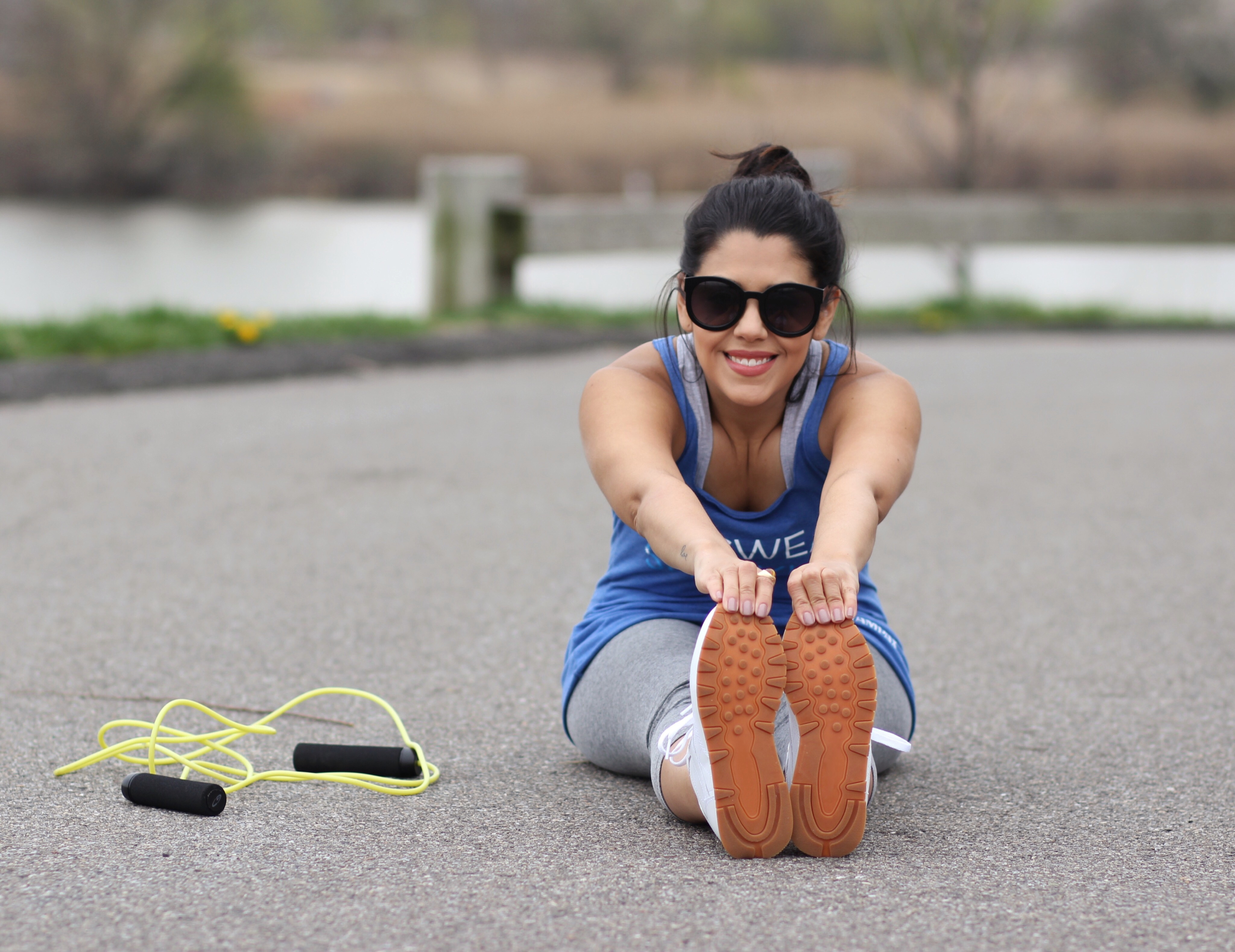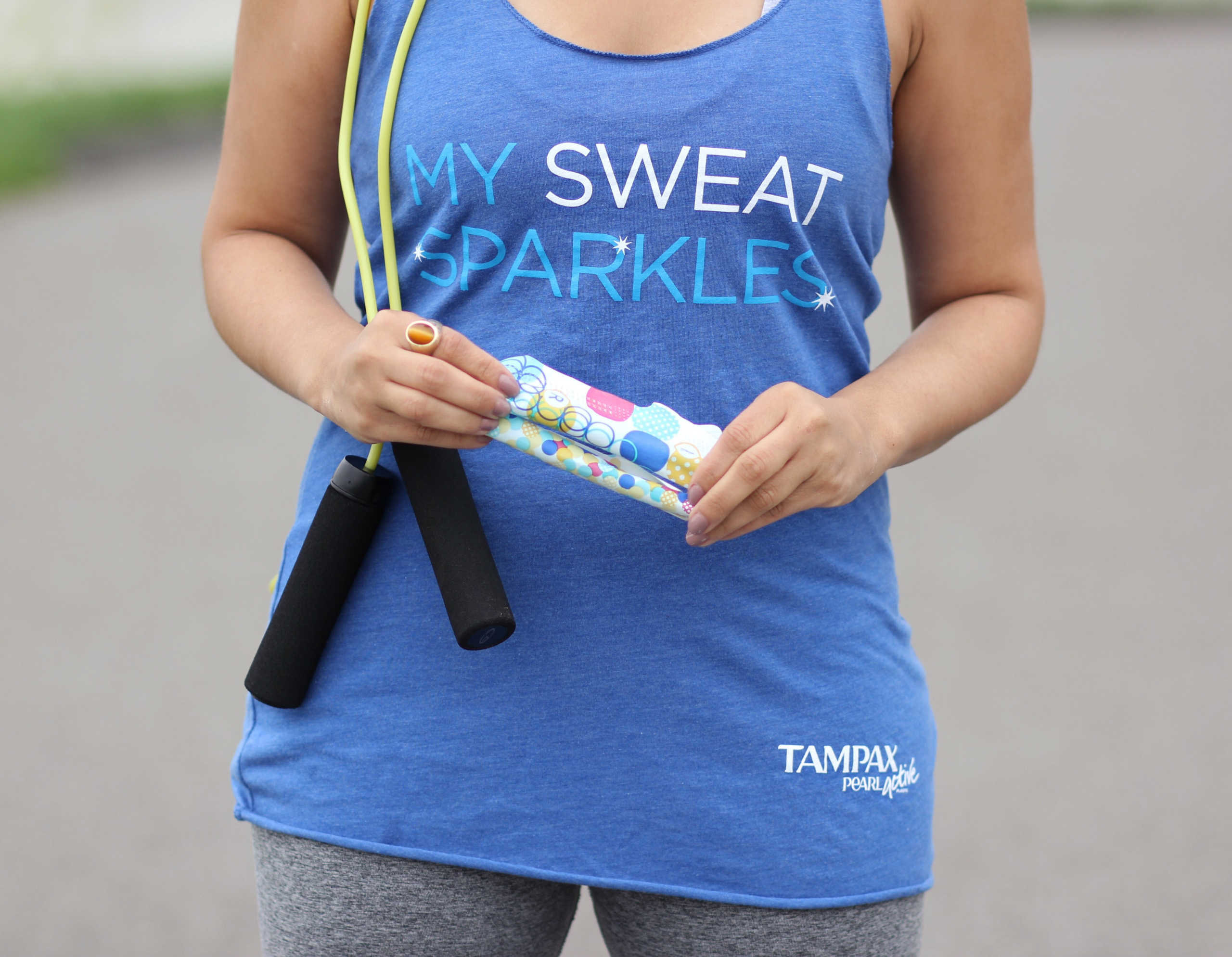 I work out from home, take Cyclebar classes on the weekends and now that the weather is warming up, I'll be going outside for runs again too. It's important for me to continue doing all of this, even when I have my period. I've found that working out and staying active actually makes me feel better during this time. I sometimes have to force myself to fight through it, but I'm always happy when I do. Tampax Pearl Active provides amazing protection for all of your movement-filled moments. There's no need to stay away from the gym or the pool or to stop playing your favorite sports just because it's that time of the month. Tampax Pearl Active has the same great features as the Tampax Pearl and forms to my body as I move, which for me makes it much more comfortable to do my squats and ride an indoor bike for 50 minutes. Get it girl!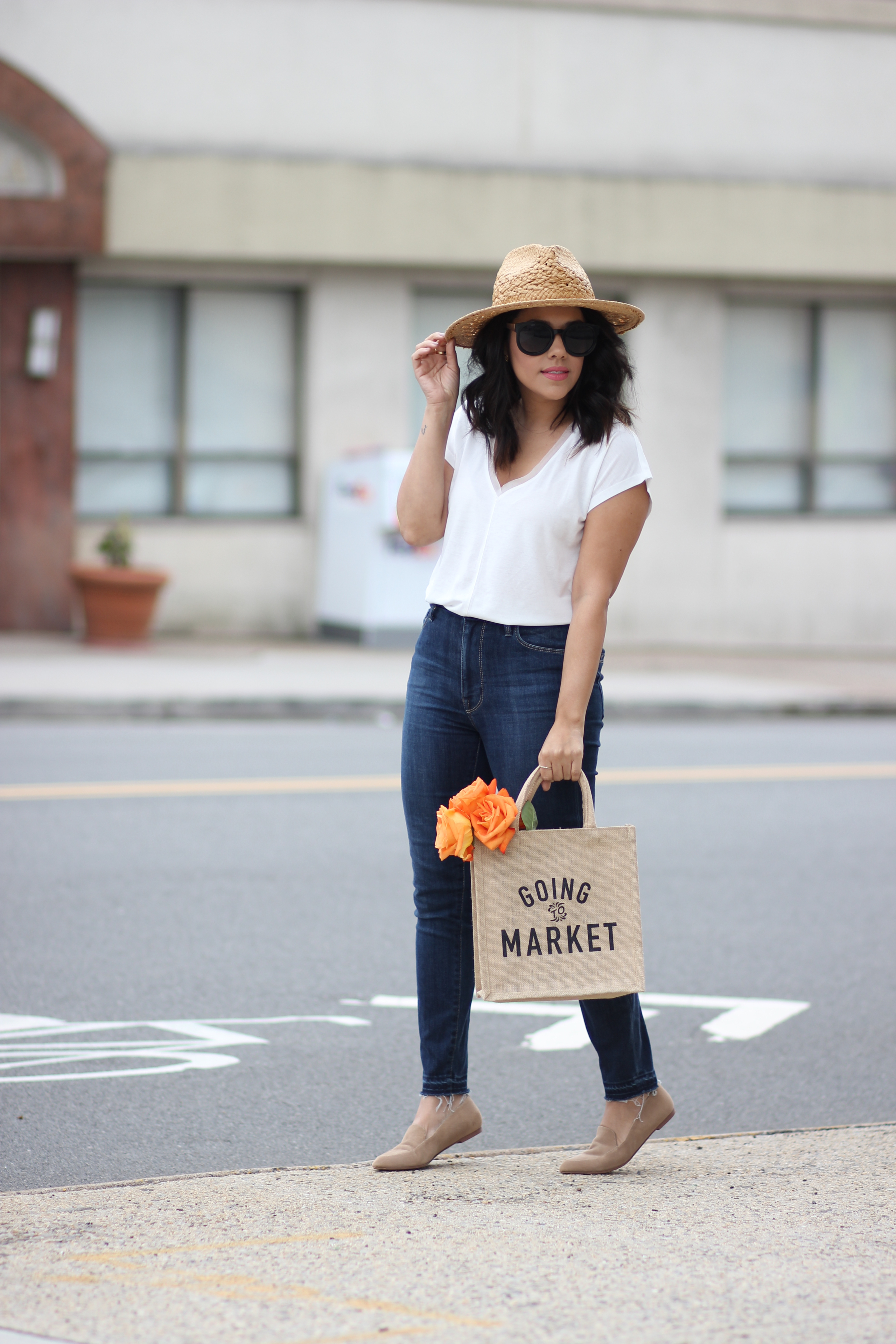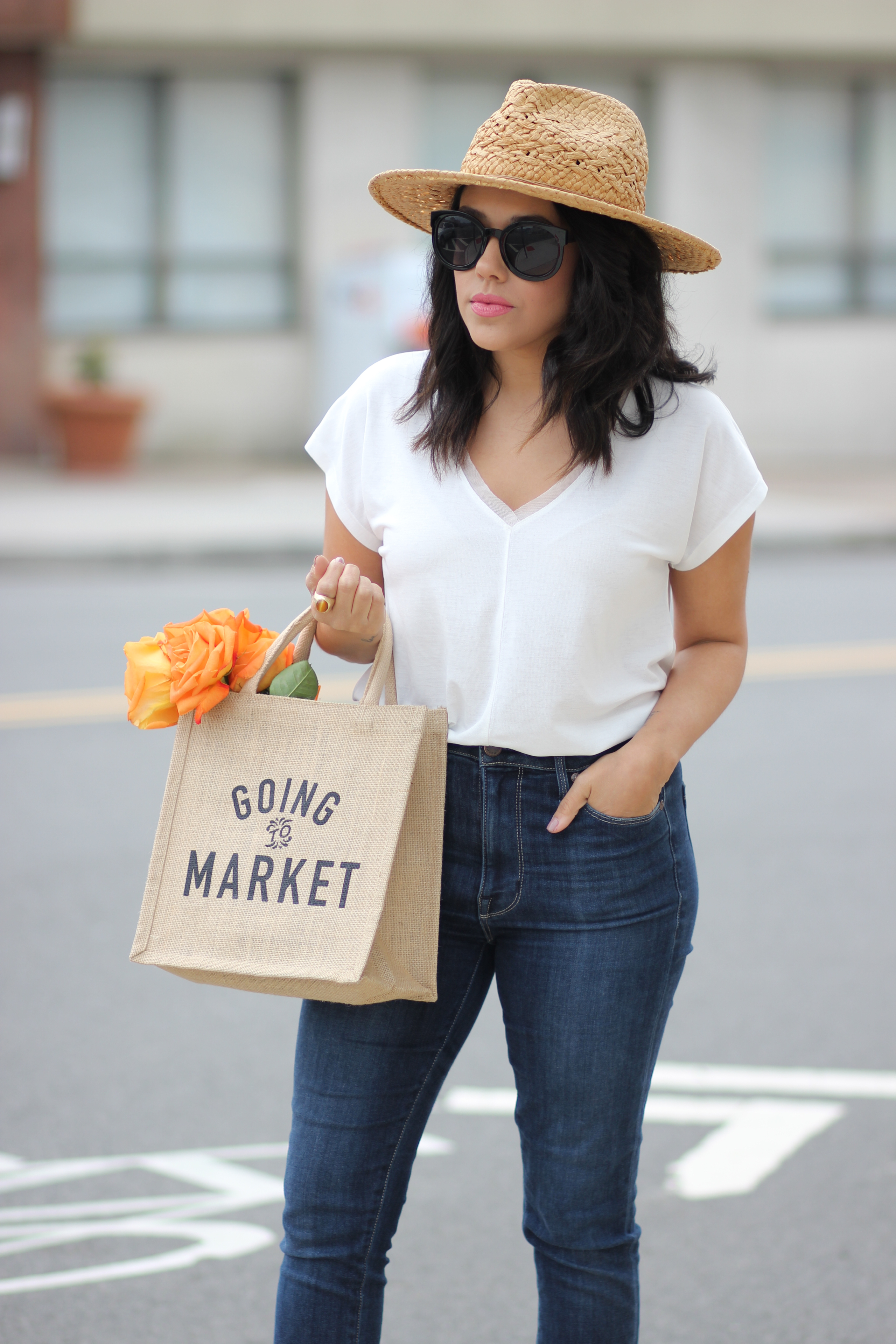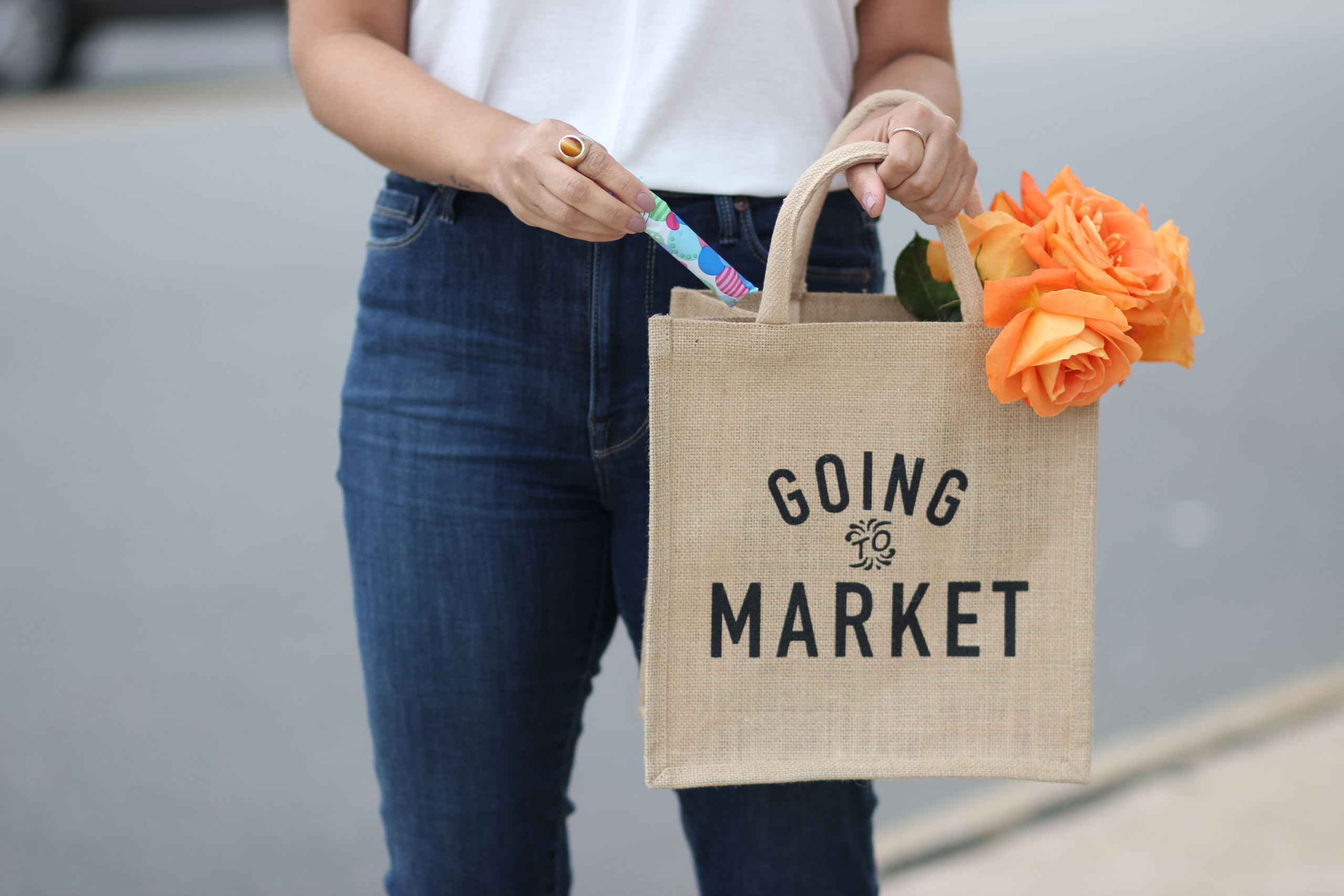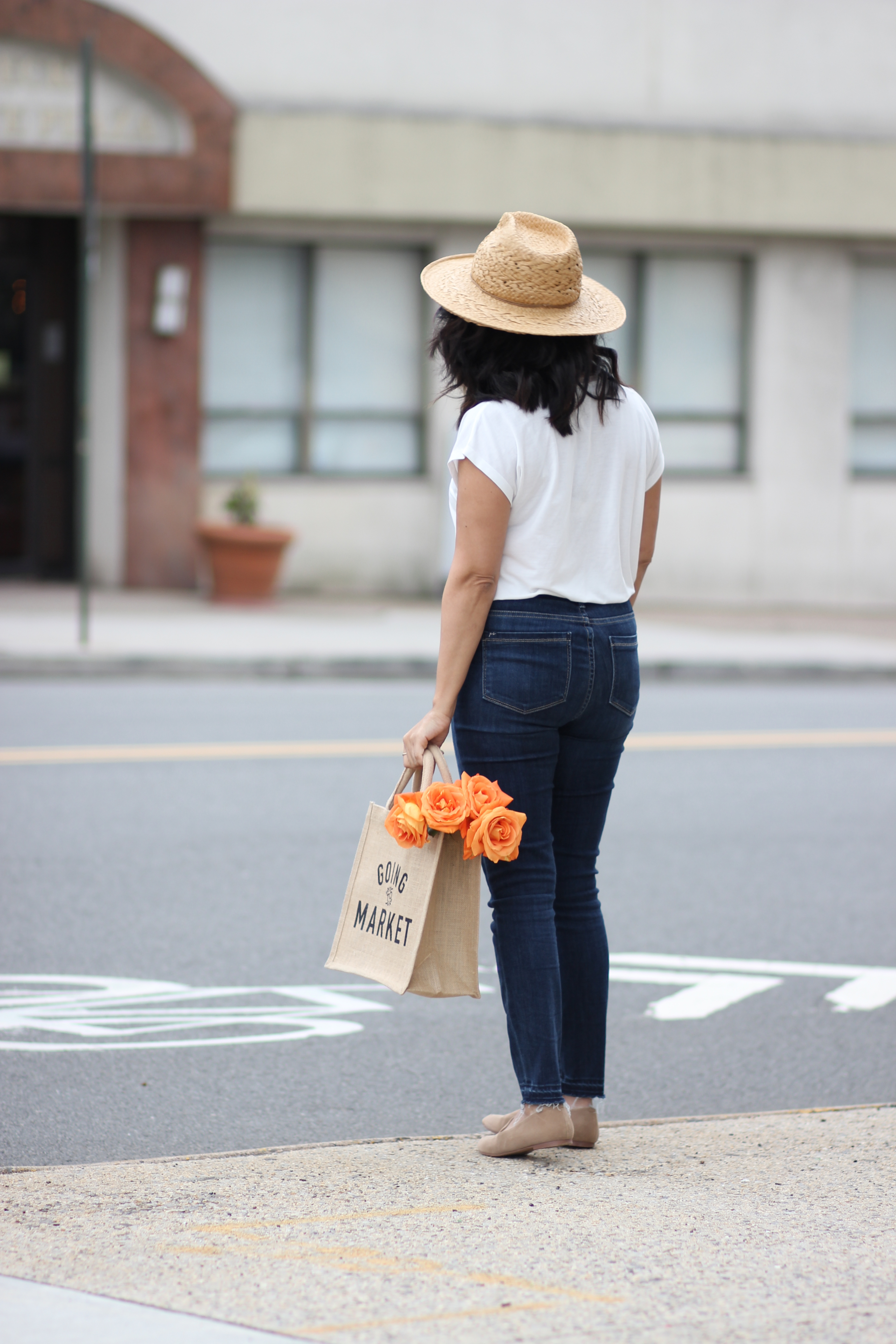 As I mentioned above, my days tend to vary. There are times when I can be sitting down in front of the computer for hours, but then I can also be outside shooting a few looks for the blog or I can be running a bunch of errands and heading to meetings in the city. Whenever I'm on my period and have a busy day causing me to be outside of the house for several hours, it's so important for me to be both comfortable and prepared. I need to have enough of the right product with me at all times without taking up too much room in my bag, which is why I choose Tampax Pocket Pearl. It's literally pocket size! Even though it has a compact applicator, it still provides the same LeakGuard Braid™ protection as all of the other Tampax products, so don't let the size fool you! I'm always drawn to things that are fun-sized and that includes my tampons.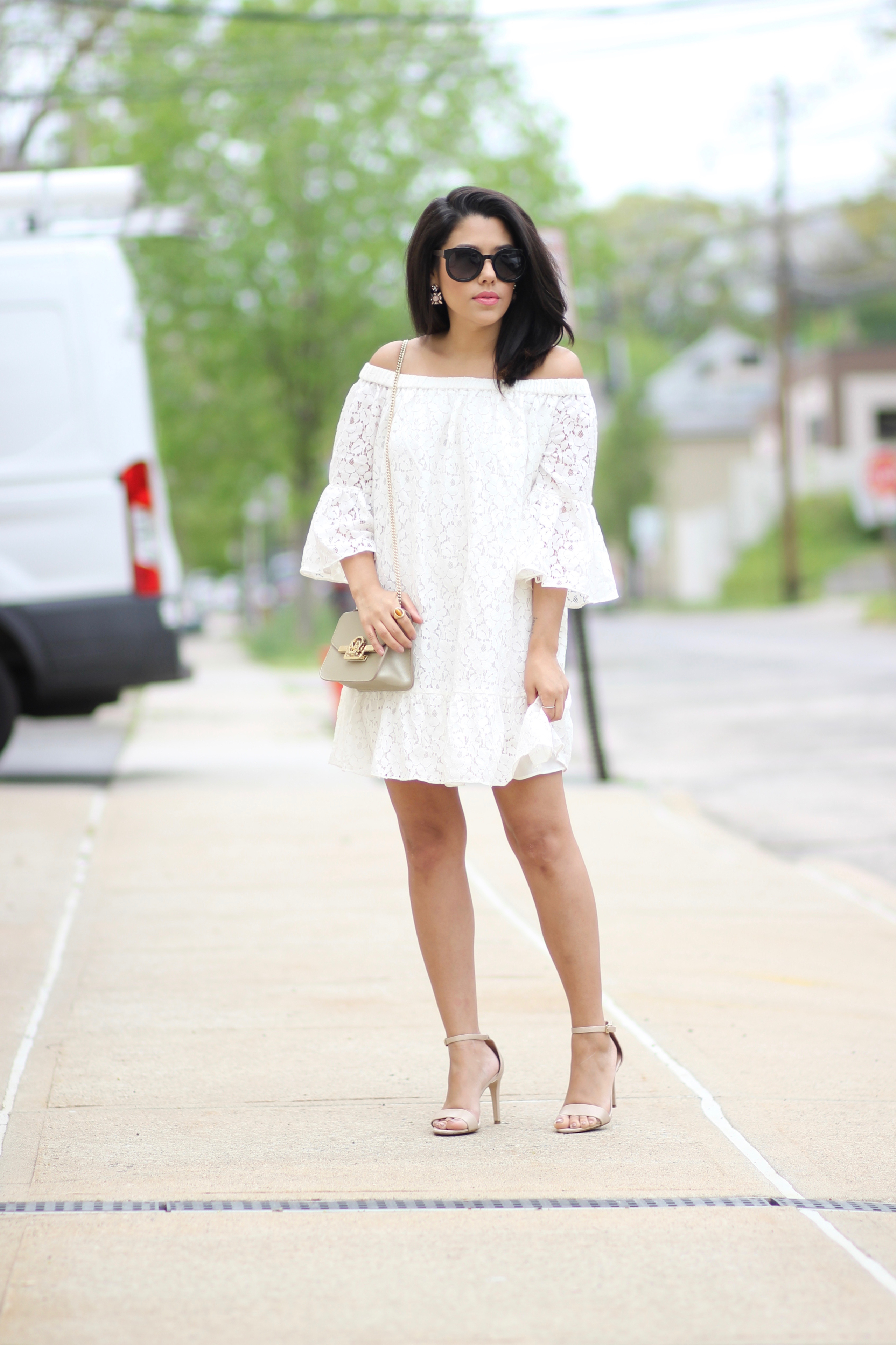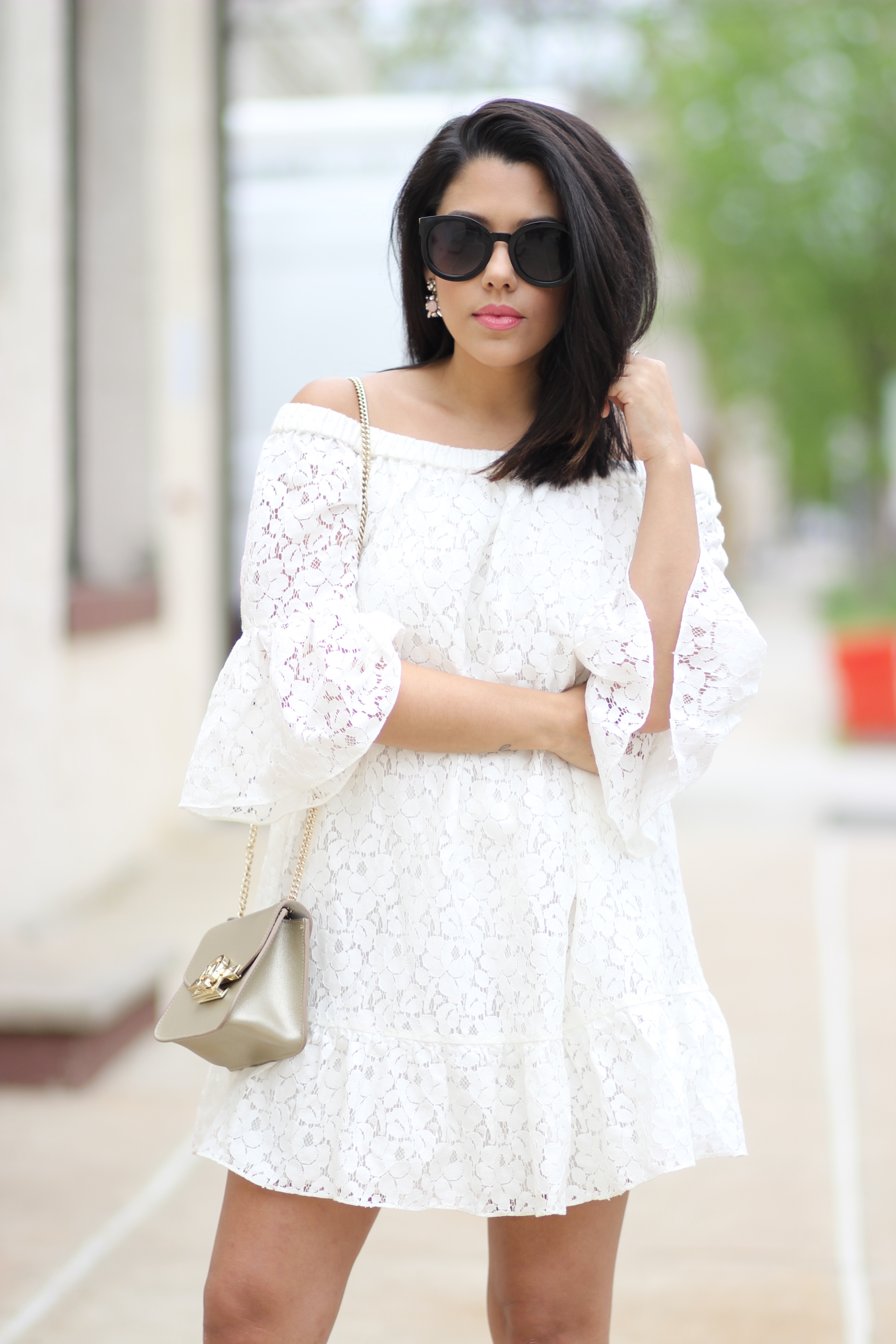 Just like my days, my night schedule tends to vary too. This is typically when I have to head into the city for an event or dinner/drinks. I usually dress up more for these types of things and sometimes in the past, I felt restricted to wear certain pieces because I had my period. I hated that feeling! Tampax Radiant offers up to 8 hours of comfortable leak-free protection AND it's fashionably designed, featuring a unique re-sealable wrapper for quiet disposal. This is definitely the most discreet tampon, which is perfect for those nights that you're all dressed up with a group of
people or out on a first date. No one would know you had these with you, even other women in the restroom. It's that quiet!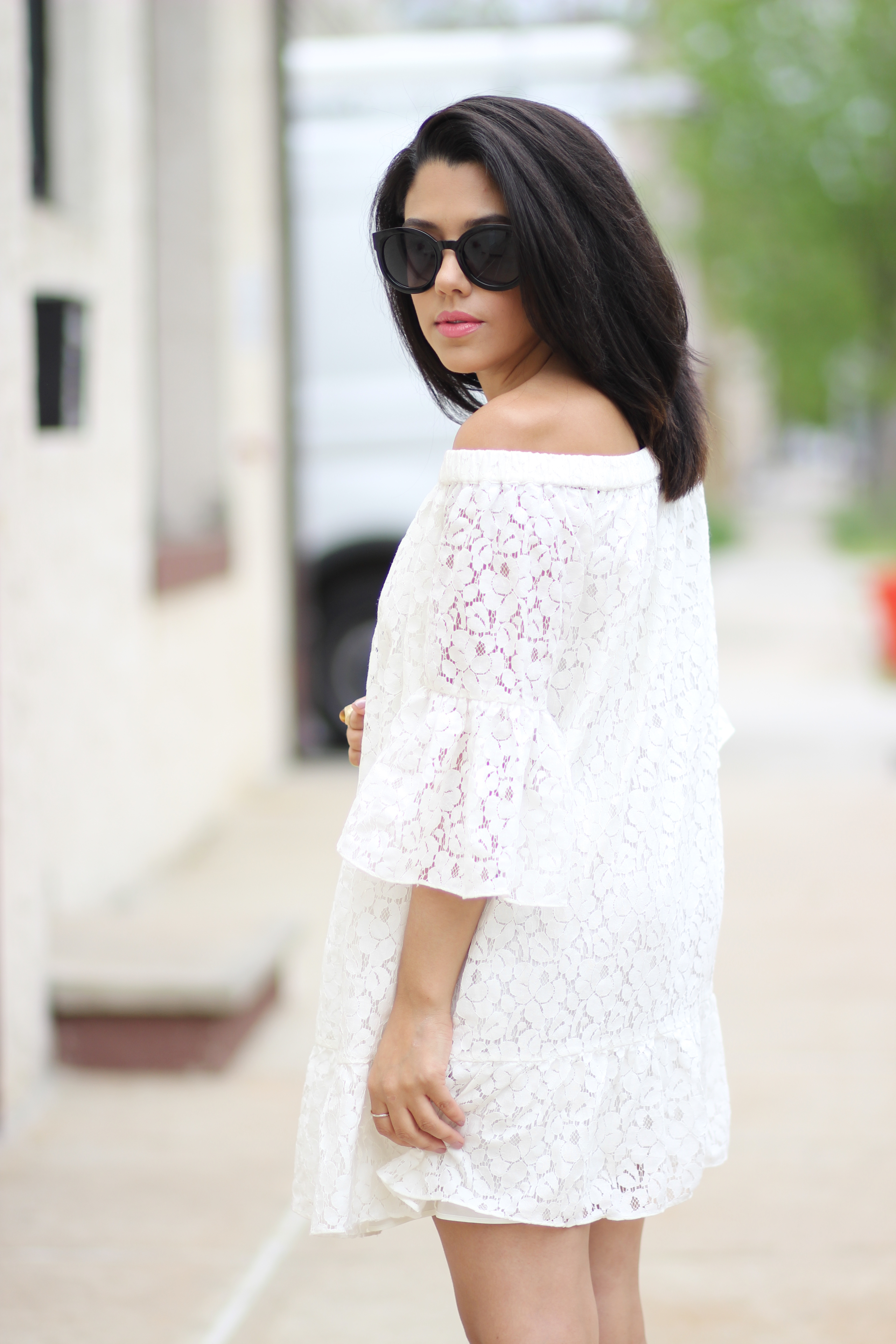 Besides providing great protection, all Tampax tampons also offer a FormFit™ technology to help eliminate gaps that cause leaks. They have a comfortable plastic applicator with a smooth rounded tip and the Smooth Removal Layer eases tampon removal. As you can see, there really is a different Tampax tampon to suit all your needs and different activities. And don't forget to switch up your tampon based on your flow! Have you been choosing the right one or have you been wearing the same type for all occasions? I hope that you found this post helpful and fun!
Disclosure: This post was sponsored by Tampax. As always, all opinions expressed are my own. #TampaxAmbassador