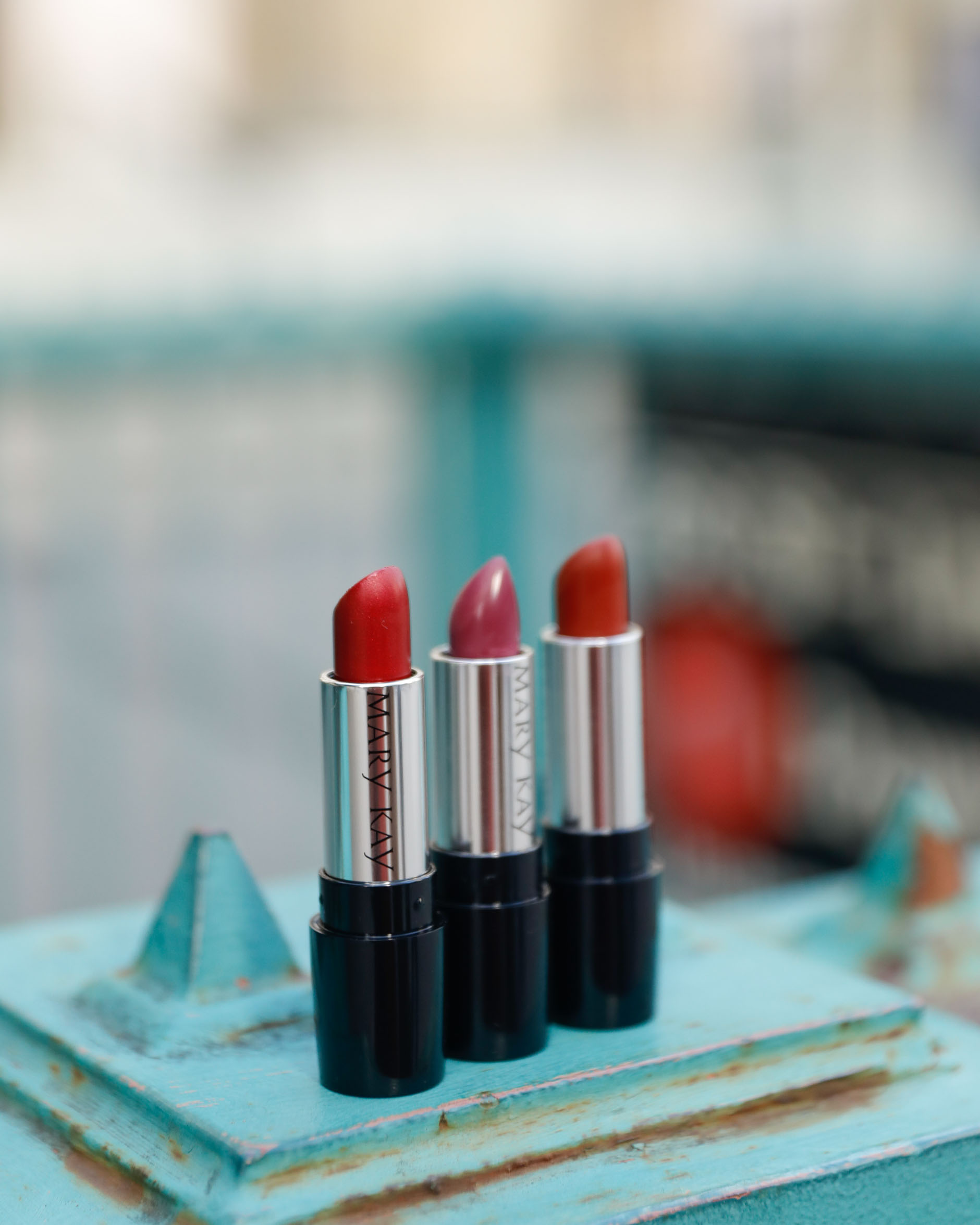 When you think of fall beauty what usually comes to mind? For me, it's always a statement lip. I don't typically do too much with my eye makeup as I tend to wear the same look every day, but when it comes to lipstick, I like to go bold and switch it up. I've never been one to shy away from a bright or dark lip and I credit that to my mama. 
Lipstick was the first makeup product I fell in love with. I remember years ago, when I was younger, my mother would do my makeup for my dance recitals. It was always so fun when she'd apply a little bit of bright pink or red to my lips, even though it constantly got on my teeth! It made me think that I looked just like her. Coincidentally, Mary Kay was one of the first beauty brands that my mom introduced me to. Being able to work with them now in my 30s is kind of surreal! 
I thought it would be fun to share 3 bold lipstick shades for this fall season and how they can elevate and enhance your look in different ways. They're all from the Mary Kay Gel Semi-Matte and Gel Semi-Shine collections. They're full-coverage lipsticks that utilize a gel microsphere technology for rich, stay-true color with long-lasting wear. This means minimal touch-ups! And the best part? They don't make your lips look or feel dry. Matte lipsticks tend to do this, but Mary Kay's formula contains ingredients, such as sunflower seed oil and jojoba butter, to help condition your lips. These lipsticks all have great pigmentation and go on smooth and creamy!
I don't know about you, but I always feel empowered when wearing a bold lip color. I know that for some it can be a little intimidating at first or you might think that you won't be able to pull it off, but it's all about finding the right shade for you. They're so fun to wear! I decided to shoot these photos outside to showcase the lip colors while I'm out and about in the city because they really do make a statement!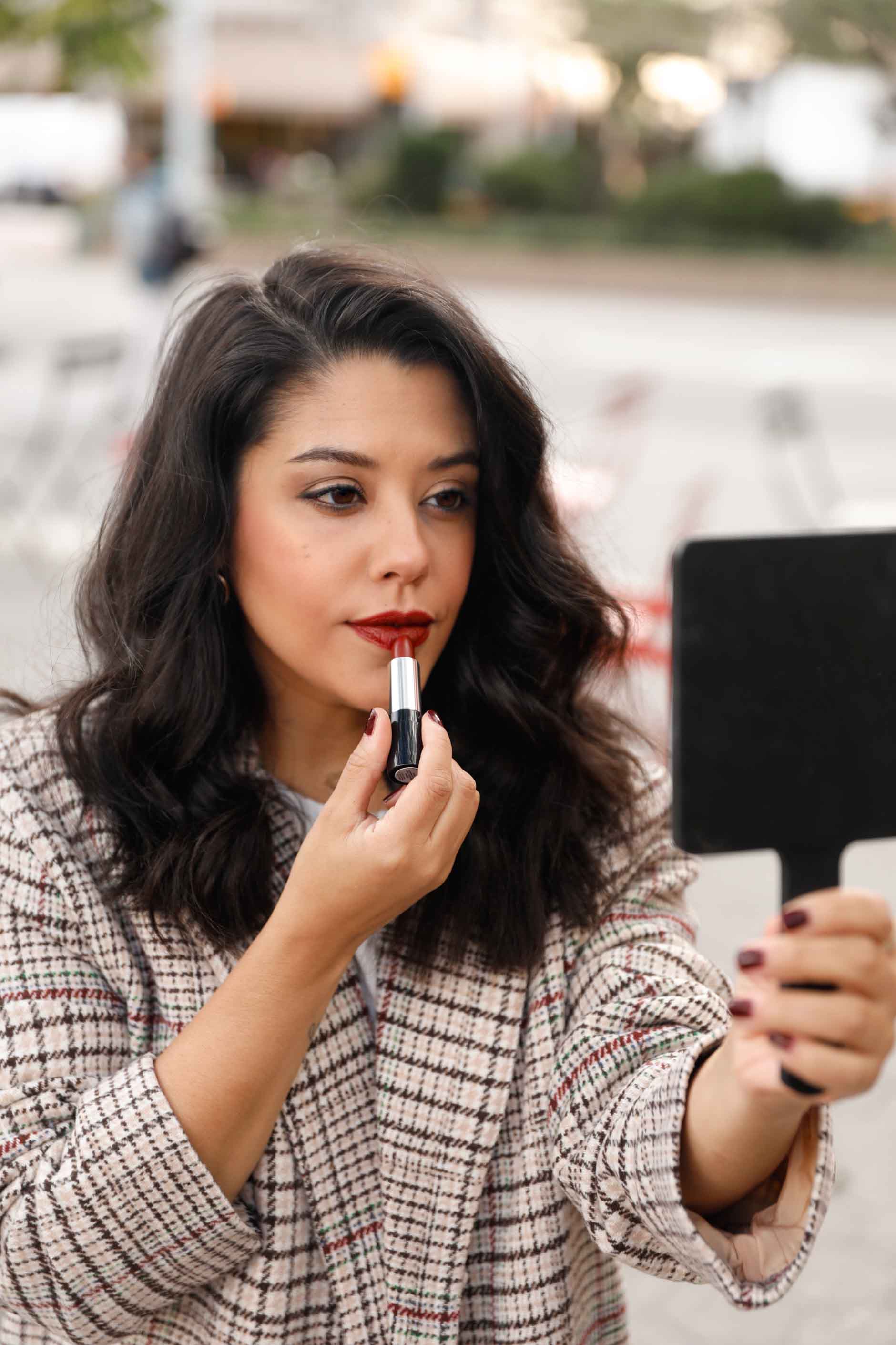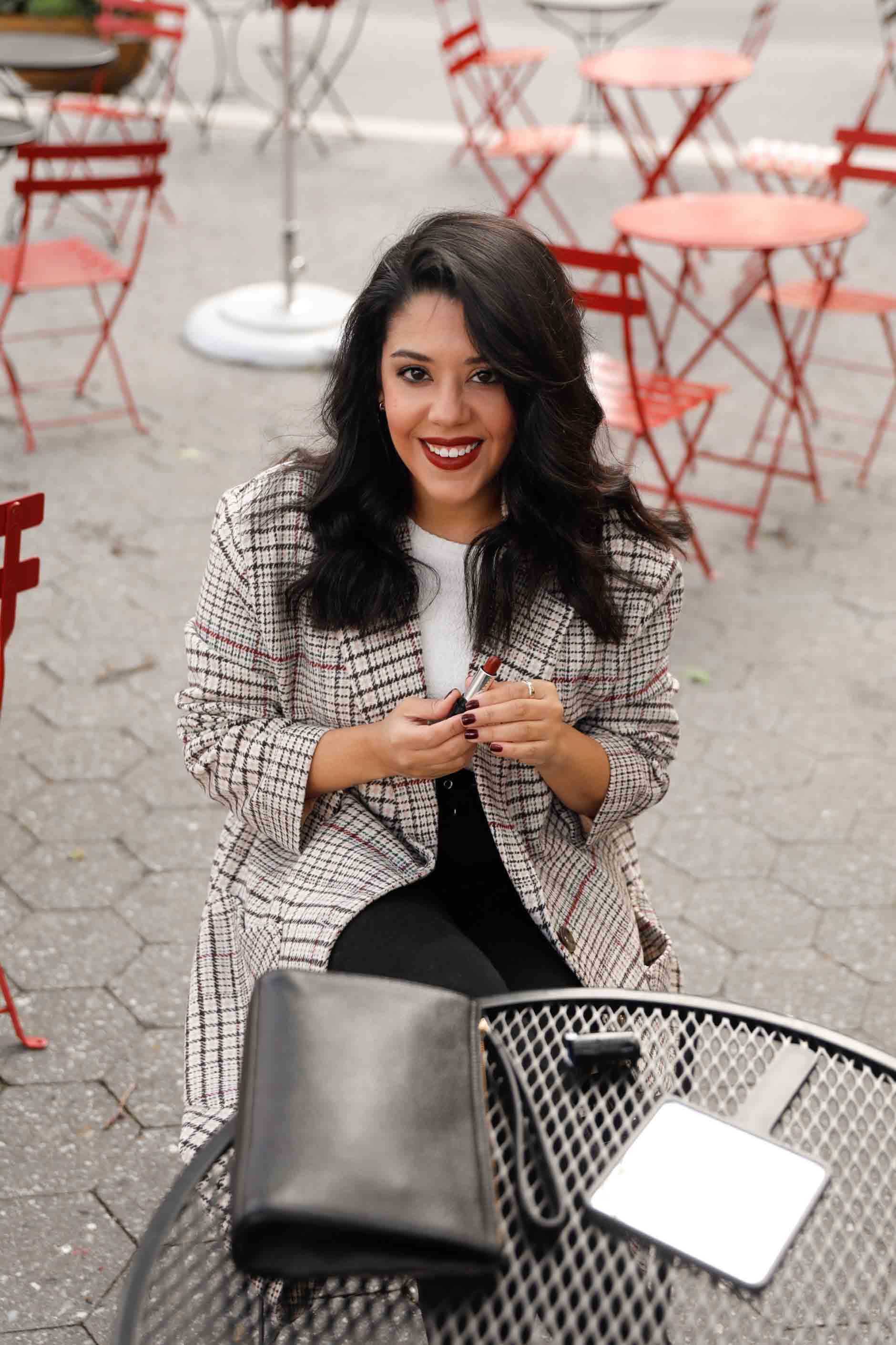 MARY KAY GEL SEMI-MATTE LIPSTICK IN MIDNIGHT RED 
I first wore this lip shade a few years ago when I partnered with Mary Kay during NYFW and instantly fell in love with it. It's a dark brownish-red, making it perfect for both the fall and winter seasons. It's not your typical red, so if you usually stay away from brighter tones then this might be the shade for you. It has a bit of that "vampy" vibe and it honestly makes me feel fierce and confident when I wear it. I especially love the way it pops against my white top and brings out the subtle color in my plaid coat. This might be my favorite out of the 3!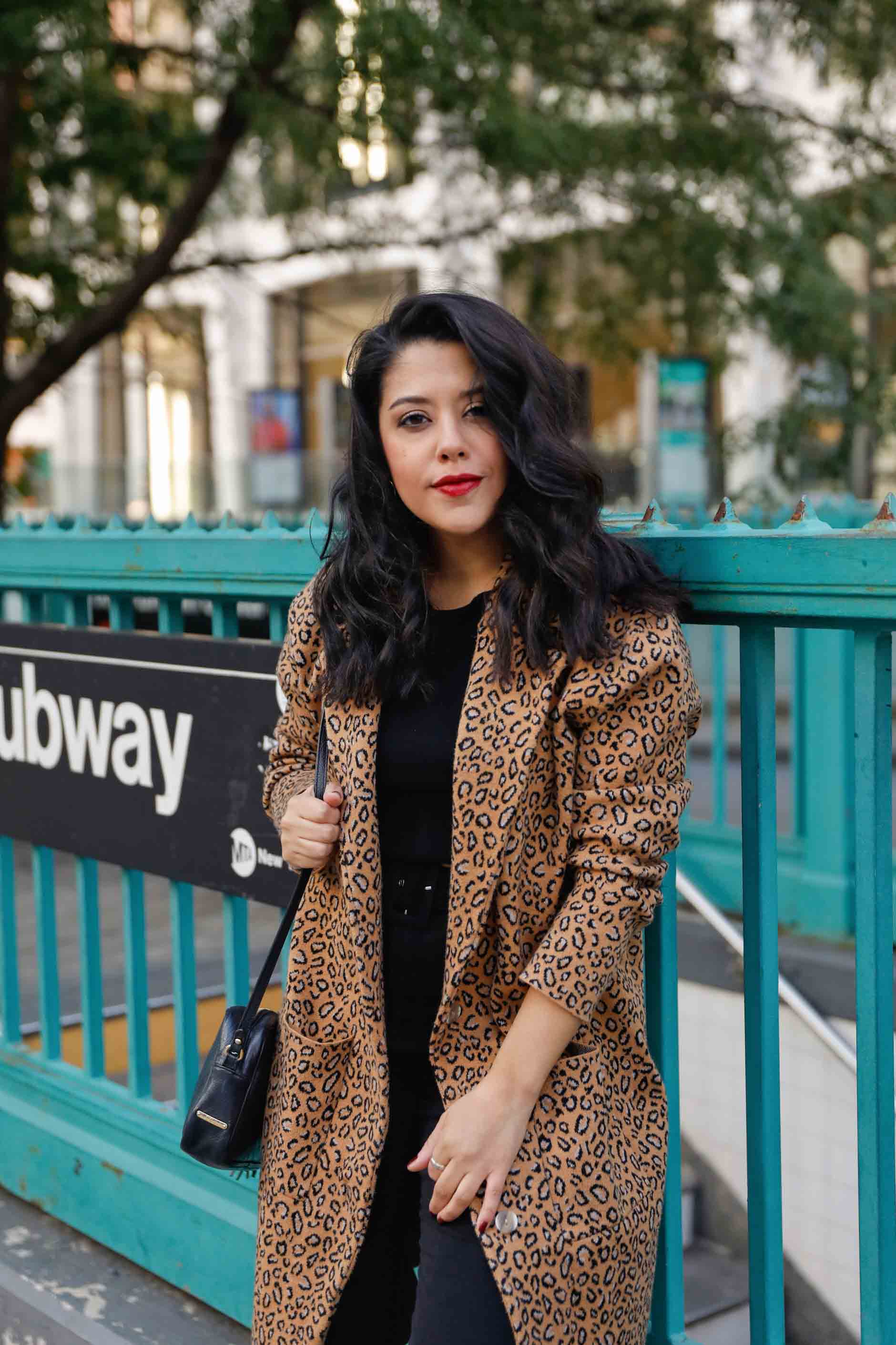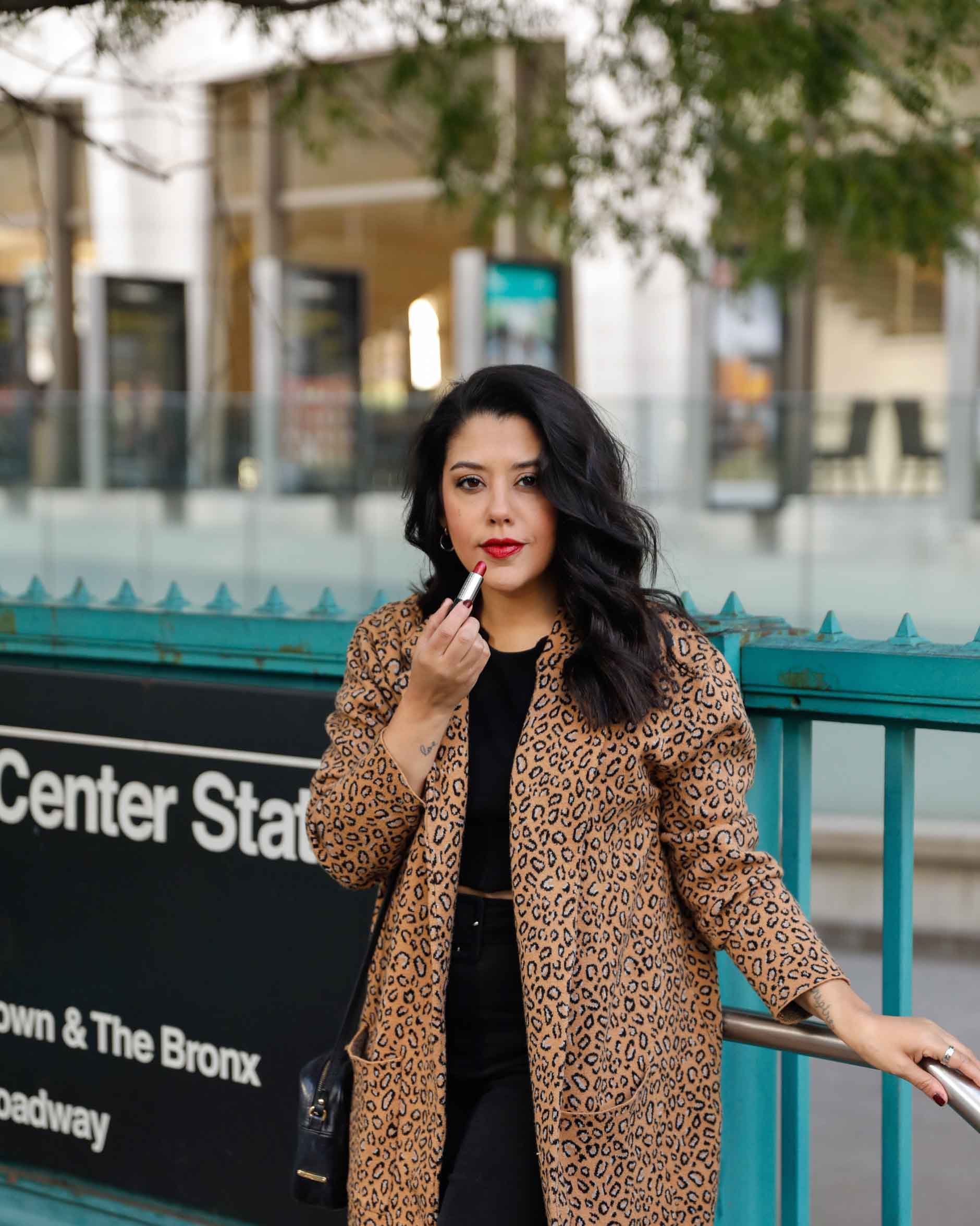 MARY KAY GEL SEMI-SHINE LIPSTICK IN SCARLET RED
There are so many different hues of red on the market that it can be difficult to choose the right one for you. I tend to gravitate towards the deeper and darker shades, although I do also enjoy brighter tones once in a while. This one is the perfect blend of the two and has such a beautiful shine without giving it that "lipgloss look." It's a versatile red and would work so well for the holiday season – think "holiday glam!" It's also great for a fun night out or to wear during the day, like me. I wanted to switch out my outfit a little bit to show how it pops so beautifully against the black and leopard print!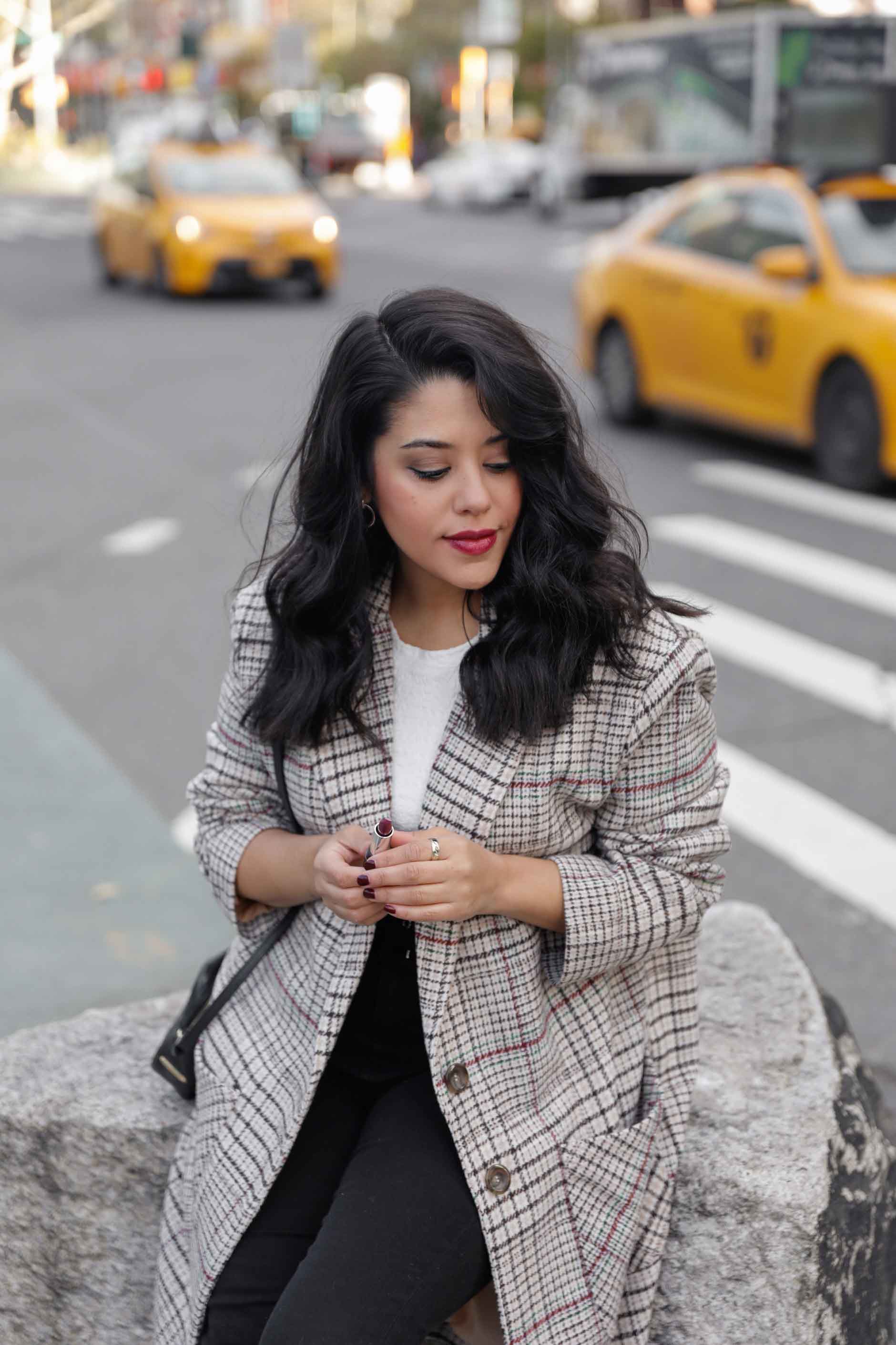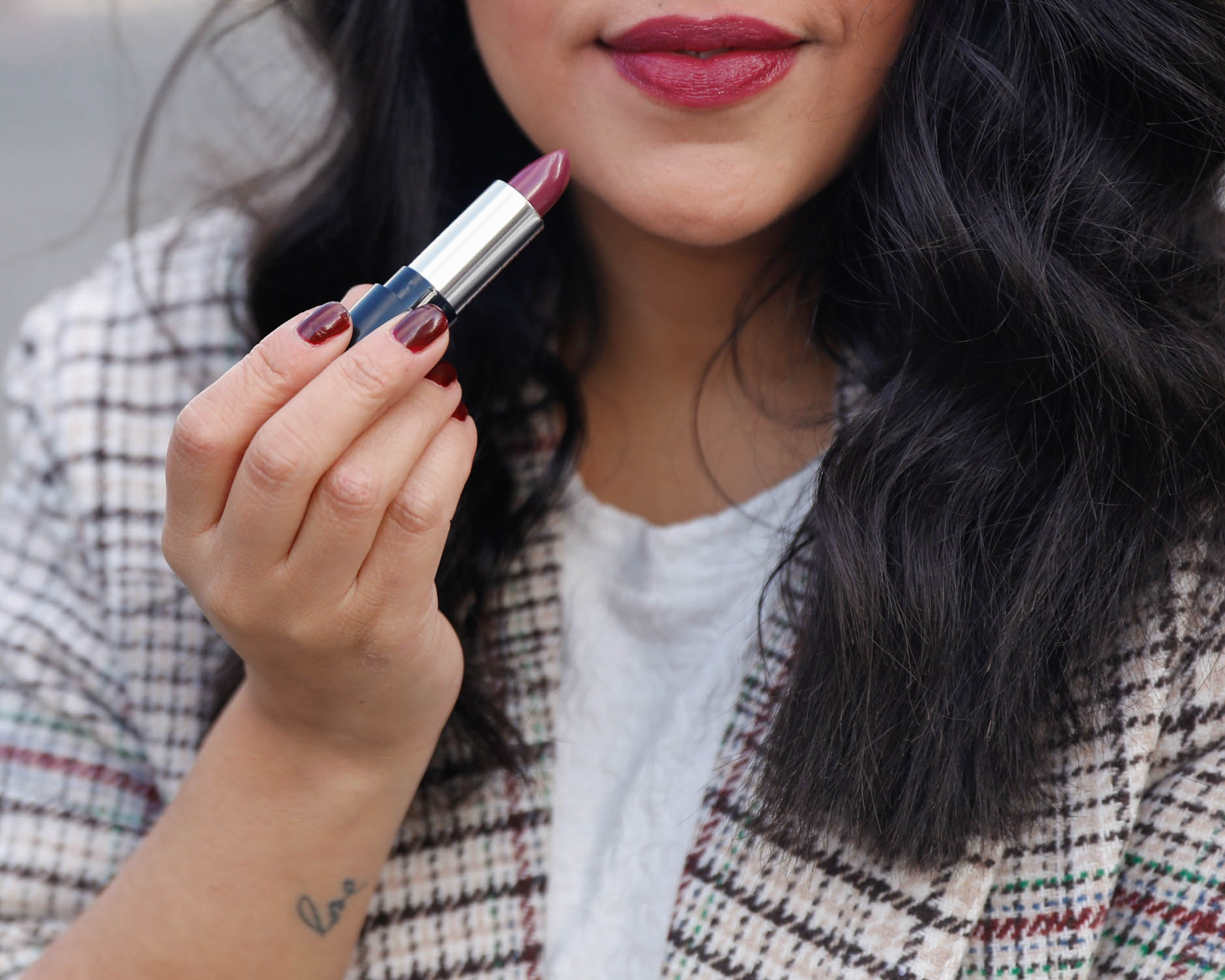 MARY KAY GEL SEMI-MATTE LIPSTICK IN CRUSHED BERRY
If red lipstick is not your thing, then this could be another option. It's a beautiful shade for the fall and the upcoming holidays with deep plum and purple tones. I really like that it's semi-matte but still has a subtle hint of shine to it. It's another one of those colors that works well for any occasion or simply whenever you need a little "pick-me-up" with your look. I decided to keep on the same outfit that I wore with Midnight Red to show how the switch of a lipstick shade can make a difference with your outfit.
So, there you have it – three of my favorite lip colors for fall! Which one is your favorite? The Mary Kay Gel Semi-Matte and Gel Semi-Shine collections have so many other shades to choose from, too. I think there's something for everyone!
Disclosure: This post was sponsored by Mary Kay. All opinions expressed are my own. Thank you for supporting the brands that support Naty Michele!