With only a few weeks left of summer, it's time to start thinking of some transitional items to bring us into fall.  It's definitely not too early to start incorporating them into our outfits now.  One of my personal favorites are vests (in any style) because they're perfect for layering and can actually be worn all through out the year.  I mentioned previously that I am now a VIP fashion blogger for
Aeropostale
, so today I am introducing you to one of their new products for fall, this faux leather moto vest!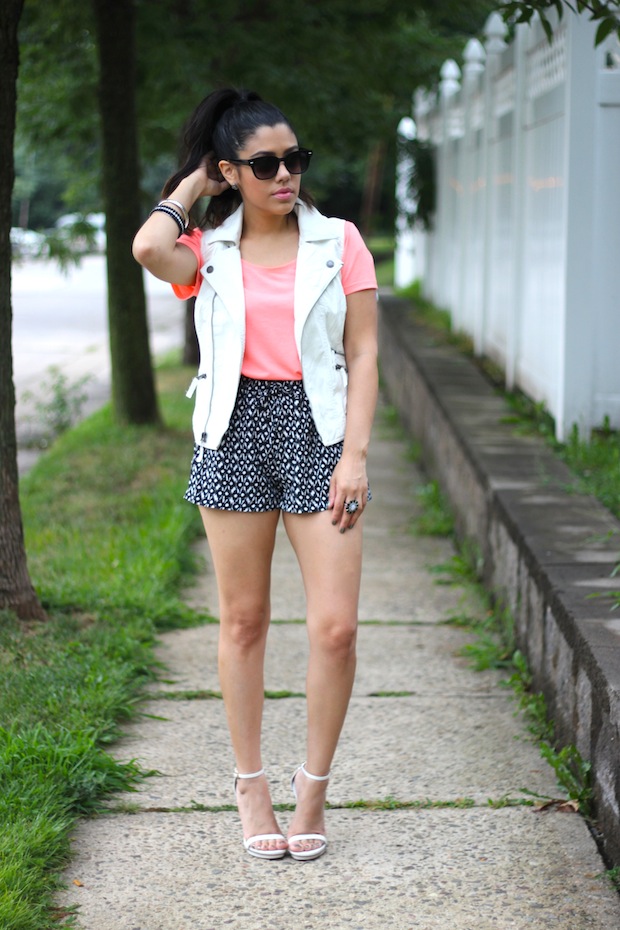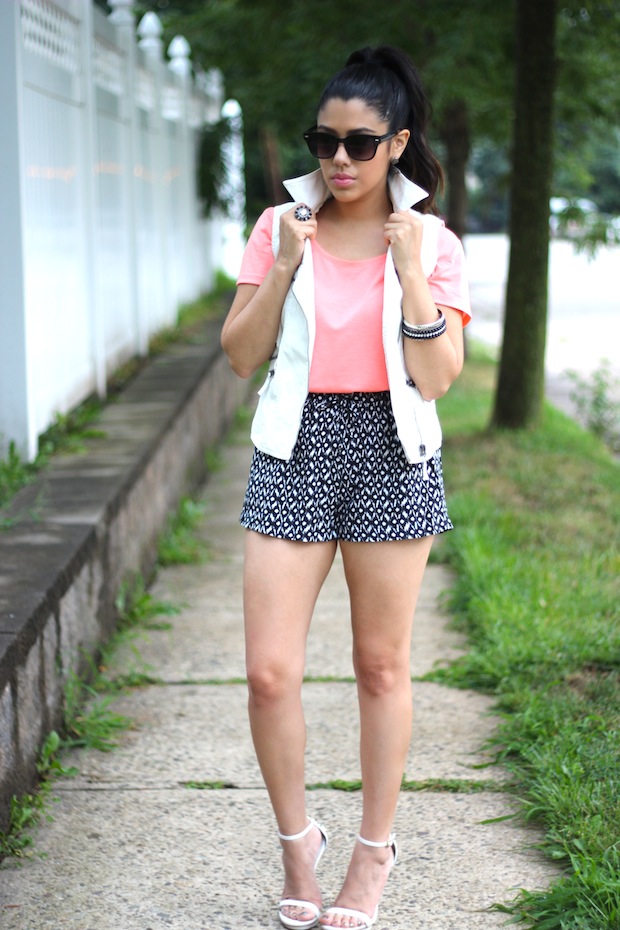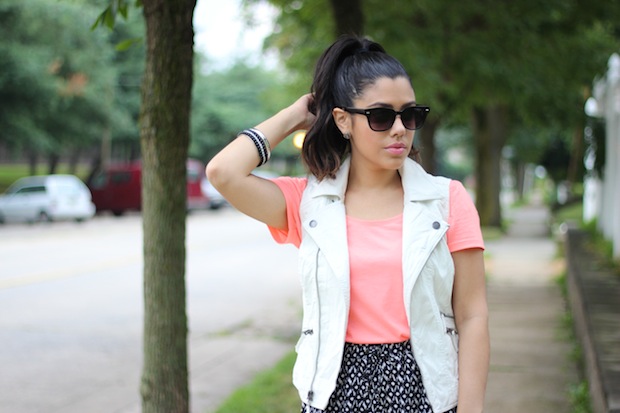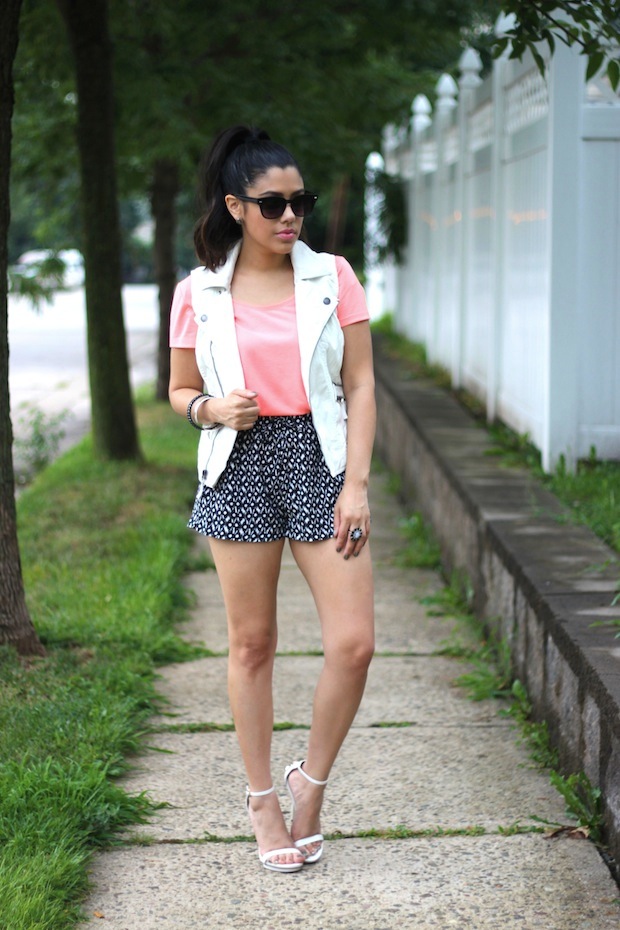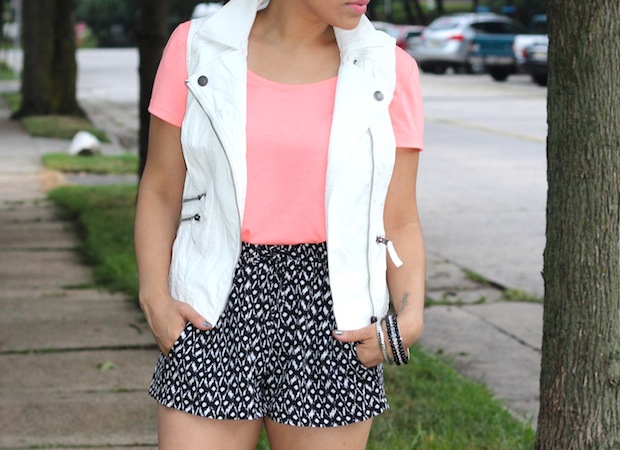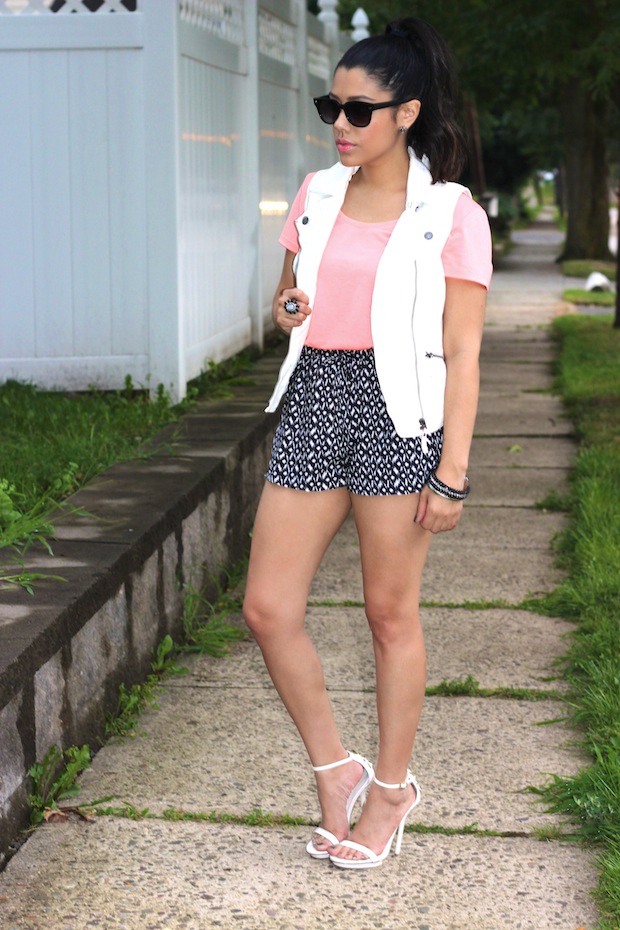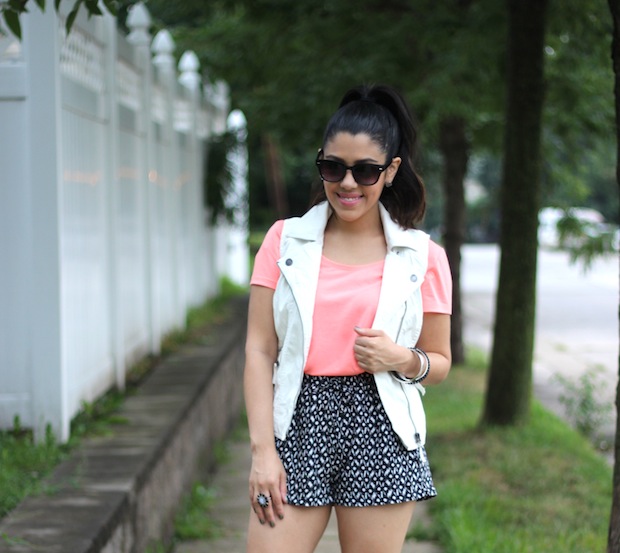 I've been wanting a vest like this for quite some time so I was excited to see that
Aeropostale
is now carrying them at their store.  It also comes in black. I picked this up when I went to their event last week.  I had a couple of different ideas how I wanted to style it (originally with boyfriend jeans) but I decided to wear something a little more summery to show that you can start wearing this piece now.  I plan on wearing it again in a couple of weeks to show how to style it during the fall season and I am pretty sure it will make more appearances on the blog once the colder weather hits.
I wore these shorts about three weeks ago and I've been wanting to rock them again in a different way because I adore them!  I think it's a great idea to show the versatility of certain items because realistically many of us wear the same thing more than once.  I added a pop of color again with this neon tee and layered on the vest to make it a little more casual.  The weather was super bi-polar in Jersey when I took these pics.  It went from sunny to rain to sunny to gloomy so I did my best to make it work! What are some of your transitional must have pieces?
I hope that you all have an amazing weekend and thanks so much for checking out my posts!
<3