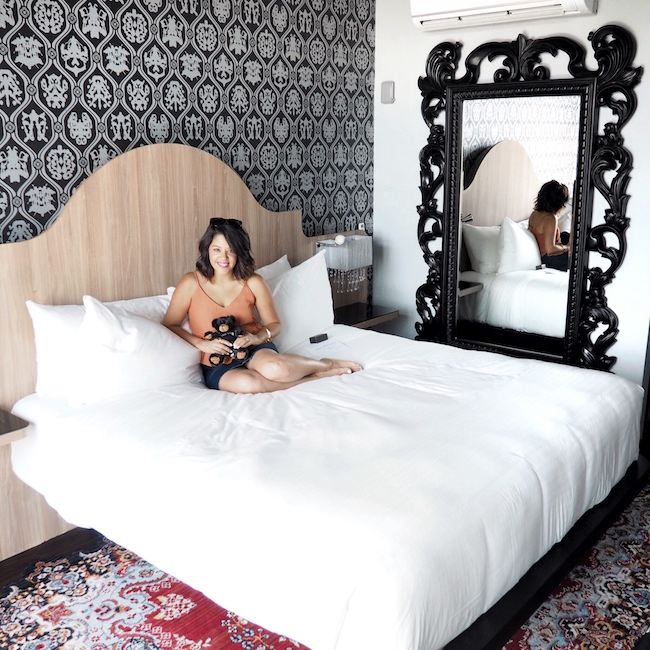 This past weekend I partnered with a new hotel, The Time Nyack, for a mini staycation. As much as I love to travel out of the country, it's also great to just have a weekend getaway someplace local. I don't do that nearly as often as I should. Nyack, New York is about 30 minutes away from me.  I rarely ever go to that area and in fact had not been over there in several years.  I was looking forward to checking out the surroundings and seeing what the hotel had to offer.  It seemed that most hotel guests were either traveling on business or pretty much doing the same thing as me.  They were looking for a weekend escape from NYC and New Jersey.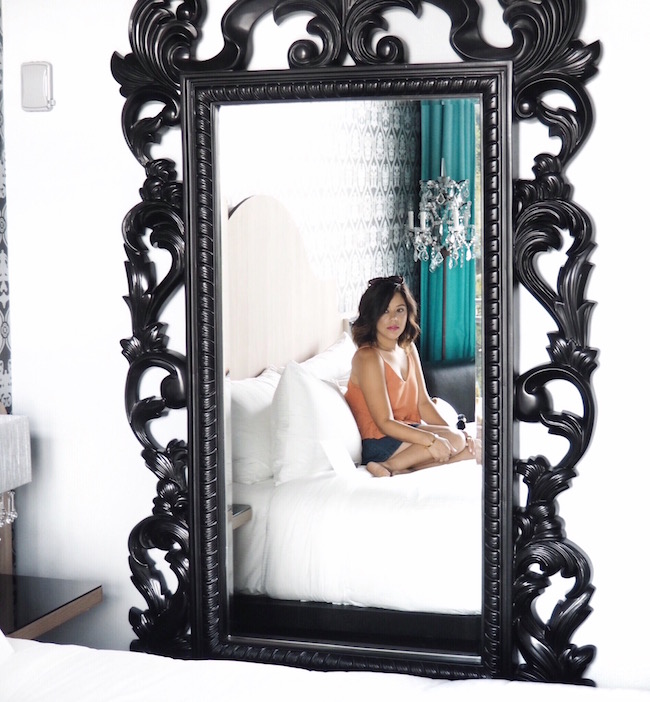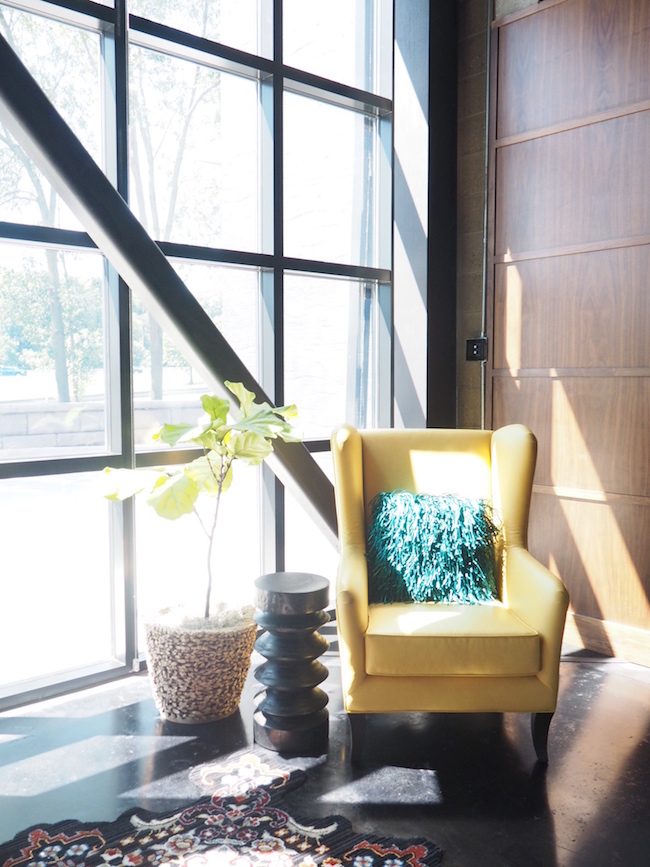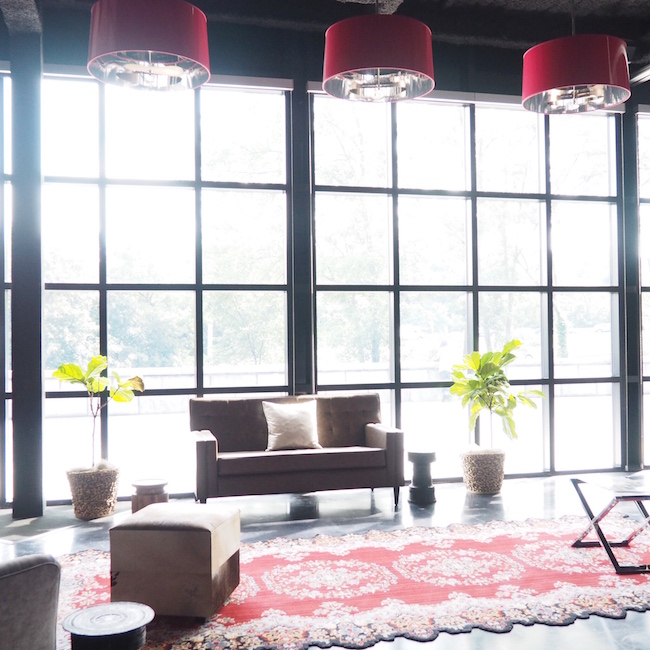 The outside of the hotel doesn't look like a hotel, but when you walk inside you're greeted by beautiful decor. It actually used to be a factory and then they tore it down and rebuilt it.  I fell in love with the lobby/lounge area set up as well as the mirror and chandelier in my room.  The wallpaper and rug were also a fun addition. I had a balcony overlooking the street, which was a nice touch, and of course fun to take some photos. The bed was super comfy too.  It was so sweet that they left a welcome gift for both me and my niece!  Mia came with my mom and sister to spend the day with me in the pool on Saturday.  Everyone at the hotel went crazy over her. I wish you guys could all meet her, she's seriously the cutest thing with the chunkiest cheeks! I was so close to taking Kiko with me because the hotel is also pet friendly.  Since it was such a hot weekend and I knew I would be mostly outside in the pool, I decided to have him stay home. I didn't want to keep him outside in the heat or cooped up in the room.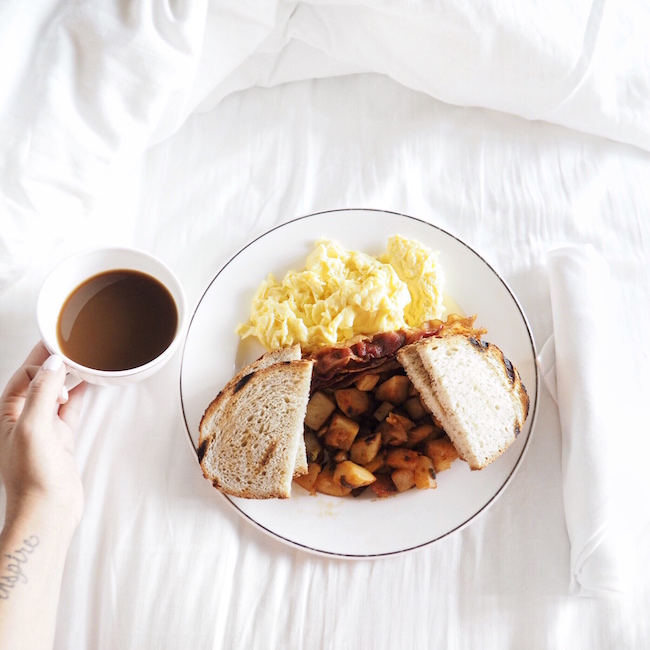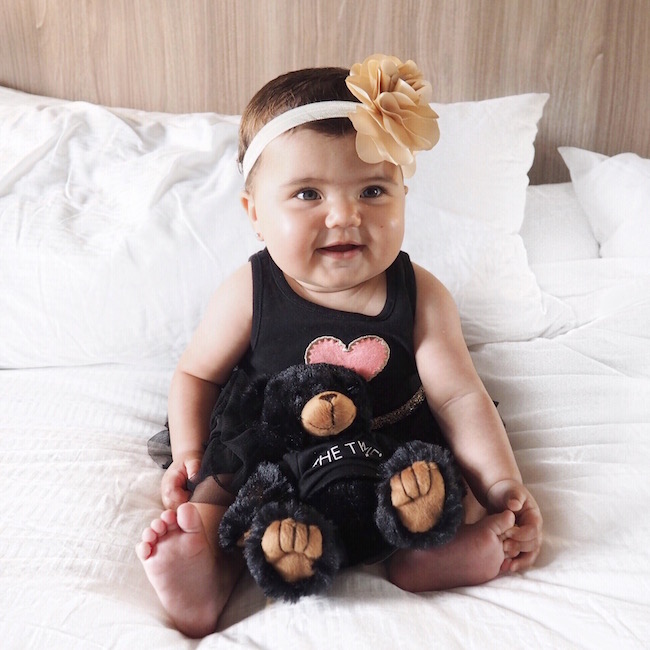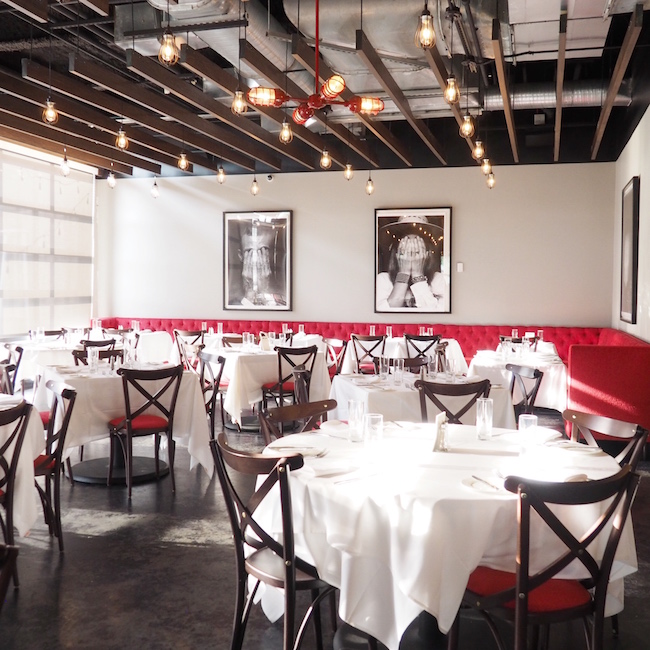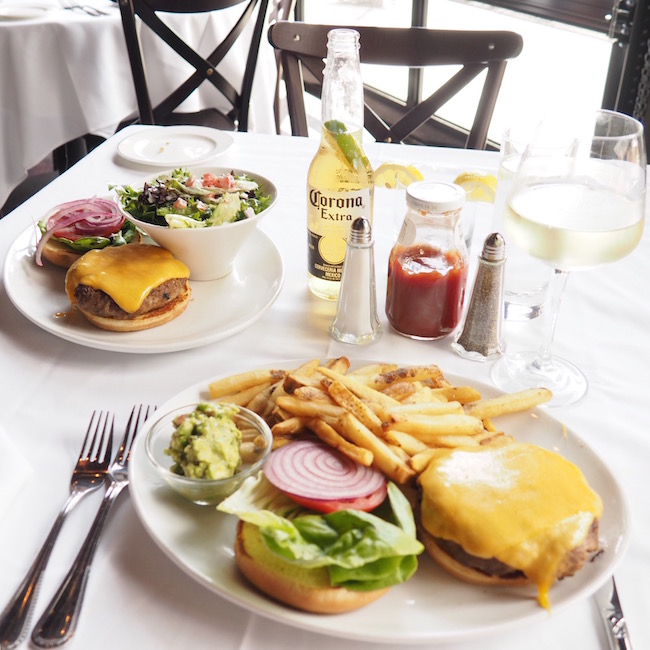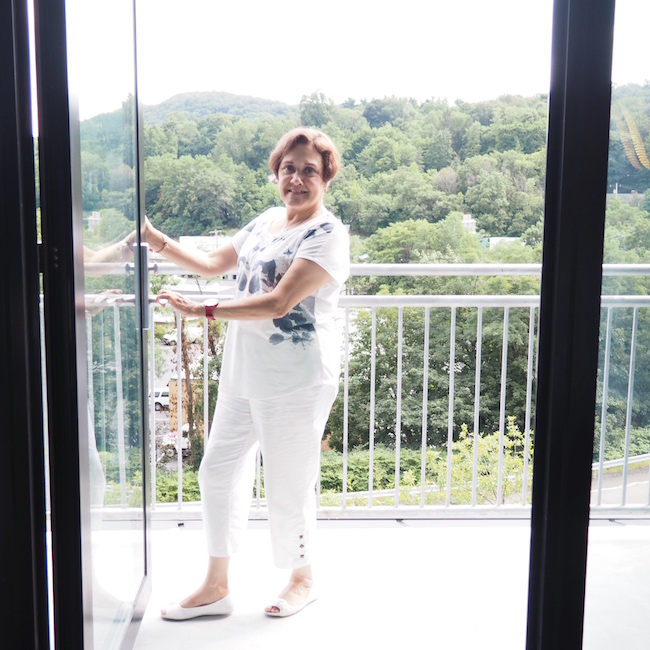 I ate at the hotel all weekend, which definitely got expensive. I suggest checking out other restaurants in the area too.  Loved their breakfast and lunch though.  So good! The mornings can be really busy in the restaurant area, so if you're up for it I would suggest having breakfast in your room.  Also at night on the weekends, I found out that it's best to make a dinner reservation or you could expect to wait a bit. They had a DJ both Friday and Saturday night in the bar area, so that was fun. 
My favorite area was the pool deck.  The pool itself is small, but it was perfect for lounging around outside and going in for a dip.  There's also a bar outside to get drinks while you're soaking up the sun and you can eat out there as well.  Can you believe this was my first time in a pool all summer? We met so many people on Saturday and I made a few new friends! One of the guys staying there is a photographer and he was also working with the hotel over the weekend.  I love meeting other creatives!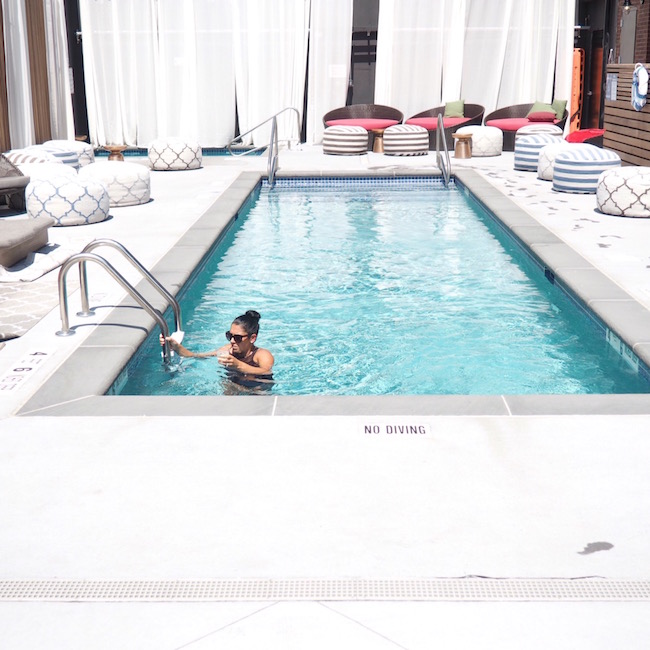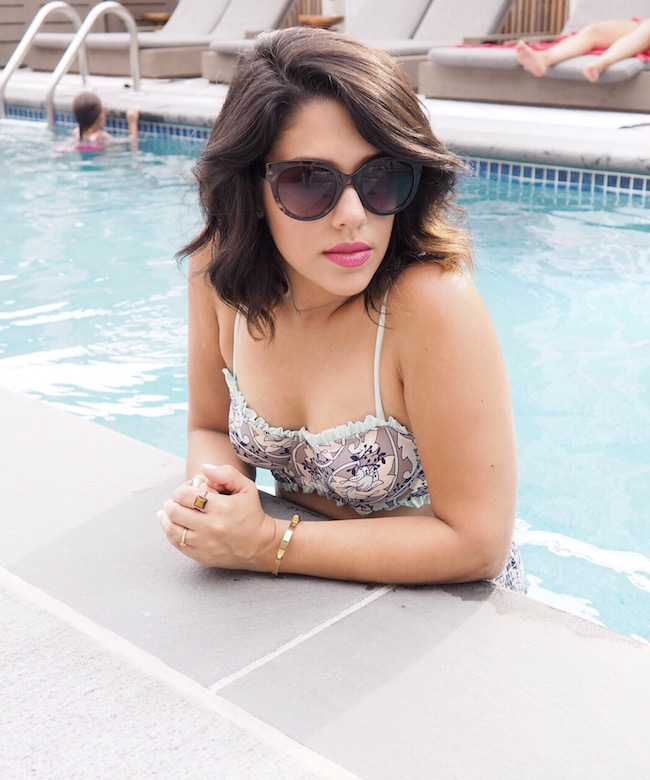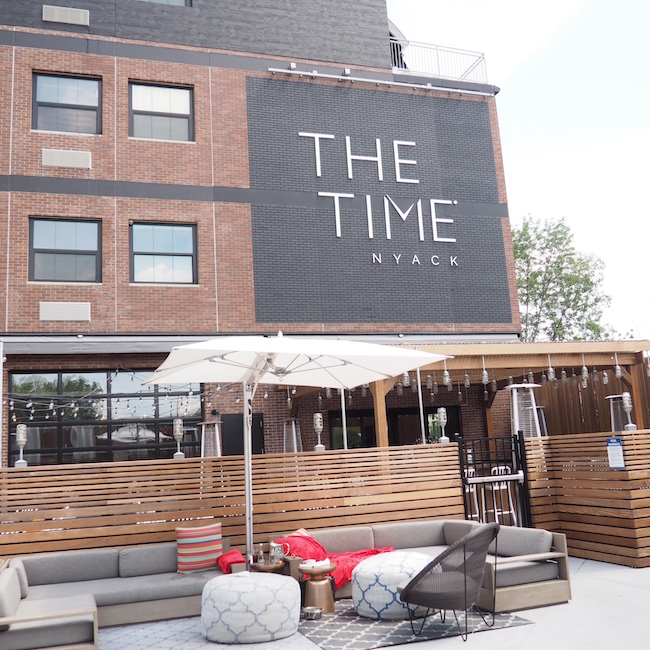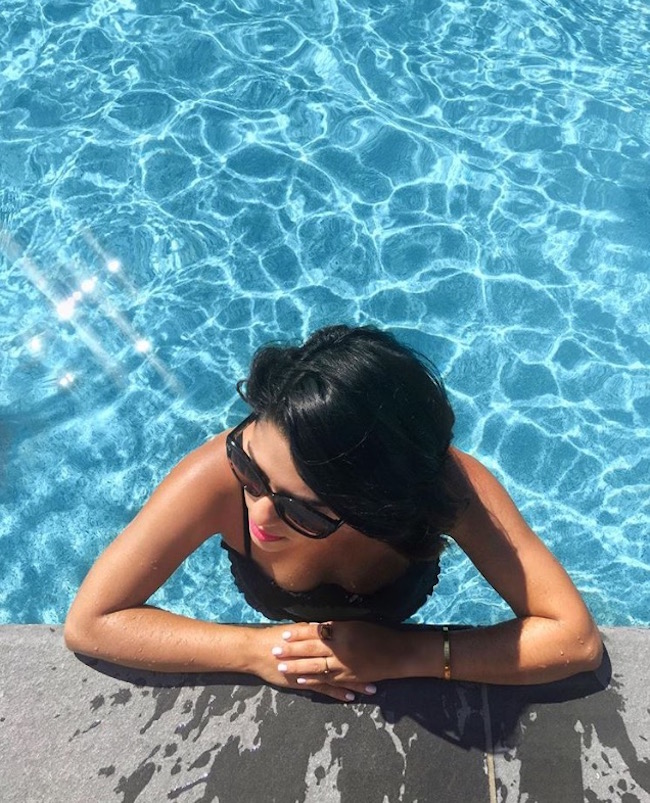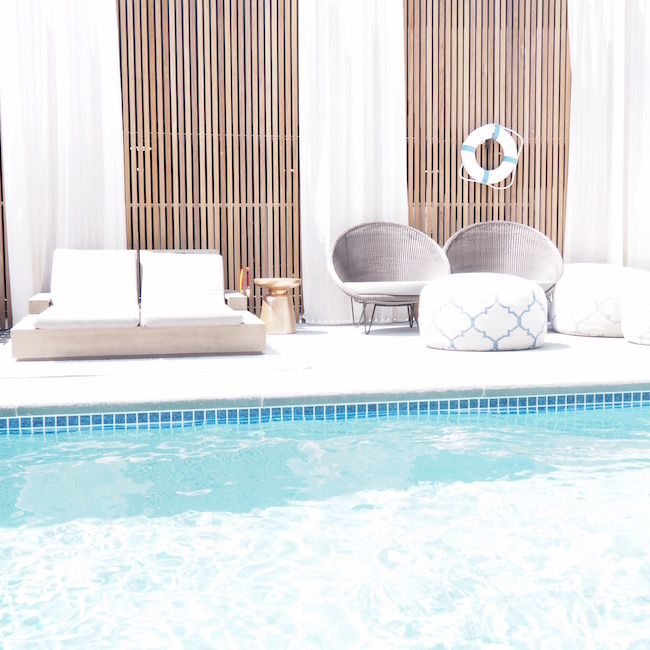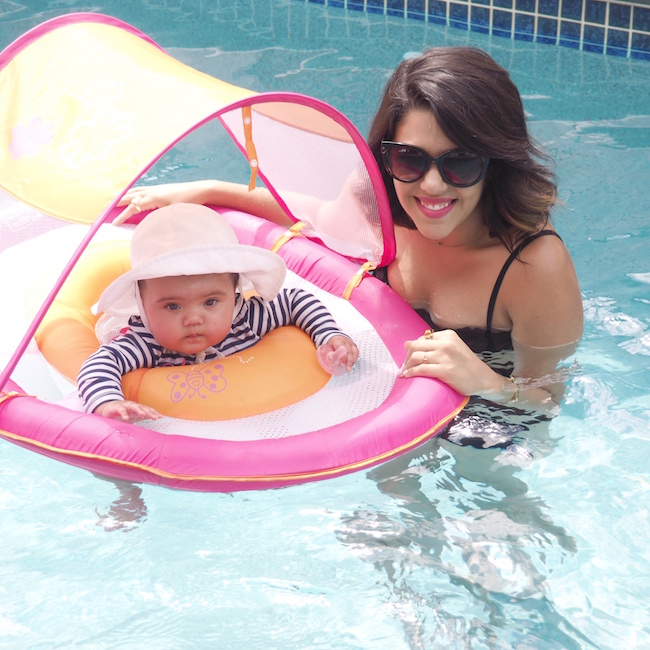 It was seriously too hot to do any walking around or exploring, but we did get to check out part of the  Nyack village on Main Street. It had a bunch of shops, coffee shops, restaurants, etc.  Then we discovered Piermont, which is about a 5 minute drive from the hotel.  It was such a beautiful area. If it was not so humid we probably would have done more exploring, but literally we just wanted to stay in the pool the whole time. It was so refreshing.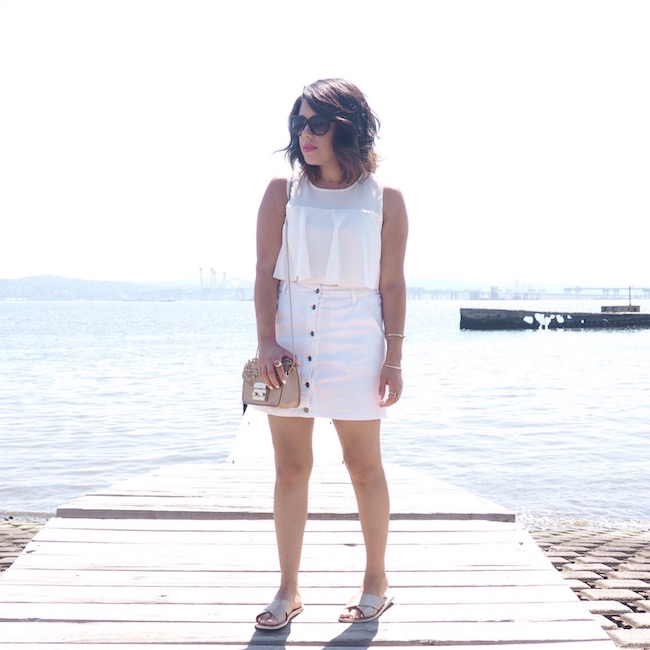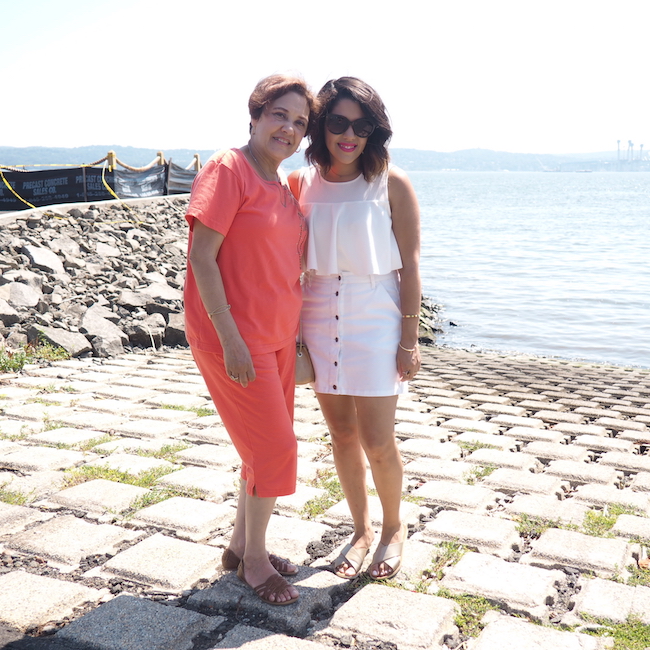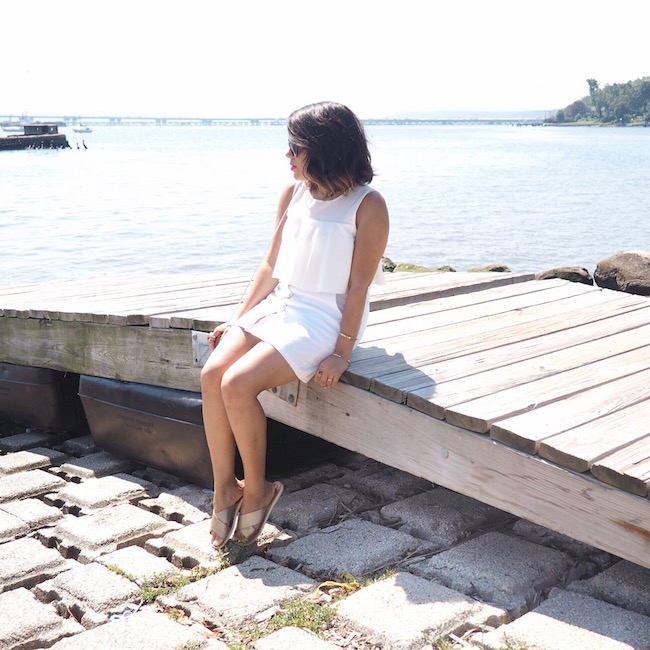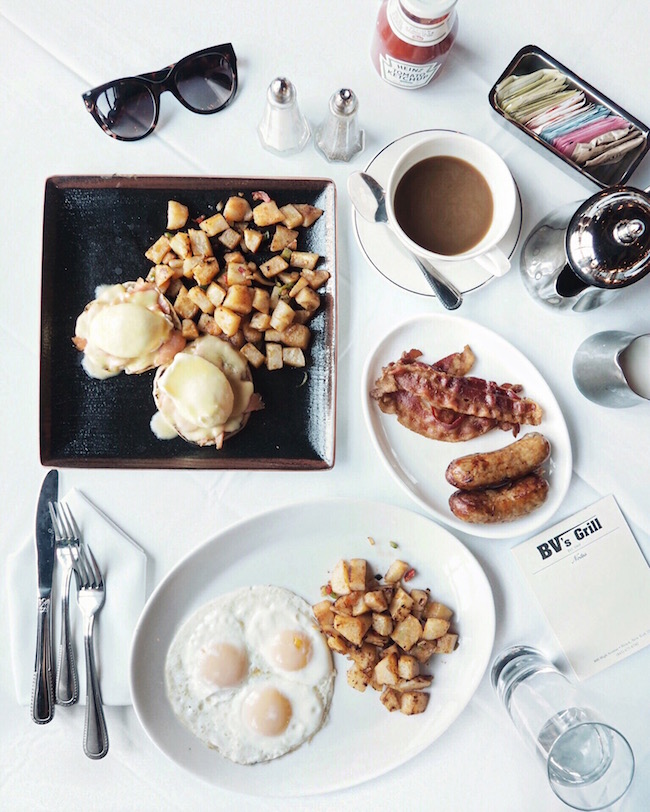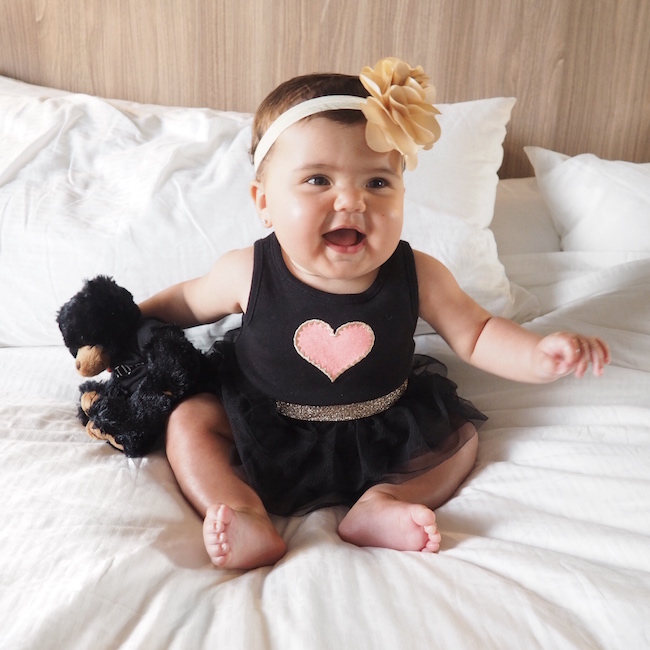 Thanks so much to The Time Nyack for hosting us!