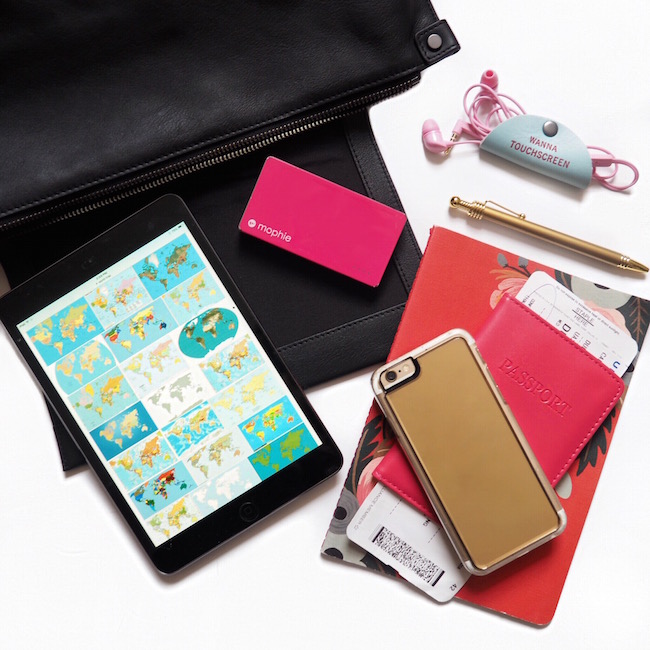 I'm back with a new 
#TravelTuesday
post!  I really hope that you found the last one on
booking cheaper flights
helpful and informative.  For this week, I wanted to get into more detail on figuring out the best places to stay. A hotel is obviously the most common and for good reason, but it can also be the most expensive.  I have to admit that I have only ever stayed at hotels, but there are honestly other great alternatives too, most of which will align perfectly within your budget.  I have learned so much about these other options through friends, my recent travels and just by doing some research online.  So here are some other places to consider, each of which will give you an entirely different experience.  Remember, of course, that there are pros and cons to everything. I won't be listing those all out as this is more to just give you some insight into other alternatives.
Airbnb

I heard about
Airbnb
 two years ago and immediately checked it out.  I've never actually booked  anything through it, but I have looked for places many times.  I was very close to booking something when I was trying to stay in LA for several weeks last year.  I have friends who swear by it. Just in case you have never heard about Airbnb, here's a quick rundown.  It's basically like subletting an apartment.  People host their furnished homes and you pay for your stay.  The hosts will not be there with you, but they'll be available to check you in and out and help with anything you need during your visit. You can easily search anywhere in the world by typing in your destination and travel dates and then filtering any specific requests you might have, [
wifi, parking, cable, etc.
] along with whatever your budget might be. You can find great prices, but you can also find expensive ones.  It all depends on the type of home and location.  You will see a bunch of listings which will include several photos of the place, all of the details you need to know, the price per night and most importantly the reviews for the host.  This is essential for me when it comes to Airbnb because I want to see how everyone else's experience went.  Was it a safe and clean environment?  Was the host helpful?  Was anything not as described?  I think reviews are really important to look at.  This is such a great and fun thing to do when traveling with a group, but it can also be great for a solo traveler too.  Staying at an actual home makes you feel like more of a local and less of a tourist, which can give you a completely different travel experience.  I think it all comes down to personal preference. Oh, and you can get the app on your phone too!
Bed & Breakfast 
Whenever I would hear someone mention a Bed & Breakfast, I immediately thought of it as a romantic getaway for couples.  This might be true for many, but they've become so popular for travelers too, especially those traveling alone.  My best friend stayed at one during her trip to South Africa and one of the girls I met in Ireland stayed at one during her visit.  I know of others who highly recommend this option for many reasons.  It's more intimate than a hotel, but not as isolated as an Airbnb. It will give you that warm welcome feeling, especially since the hosts will be there too.  They can be great resources for places to see and things to do while you're there.  Plus, they serve you breakfast each morning too which is a total plus.  It can be a nice way to meet others staying there during their travels.  I came across this
B&B site
 which gives a pretty cool and informative breakdown of Bed & Breakfasts vs Hotels.  You can definitely find some great ones that will not break the bank. If you ever decide to go with this option, then I highly recommend searching and reading reviews on
Trip Advisor
.  I know I mention this site in every travel post [
totally not being sponsored
] but that's because it's become such an amazing resource for me.  Just like I mentioned about Airbnb, reviews for B&B are just as important for all of the same reasons. Safety, cleanliness, price and location are some of the top things that I check.
Hostels
The most budget-friendly accommodation to look into is a hostel. Some are less than $20 a day. They're inexpensive because they offer dorm style rooms with bunk beds.  You can see an example on
this site
if you search. I know it can seem a bit skeptical at first. I feel like these are more for solo travelers and those who are bouncing around from country to country.  I do not recommend this if you have 50lbs of items in your luggage.  If you ever stay at a hostel, pack super light, like literally just one big backpack!  Whenever I found out about someone backpacking through Europe, they always said that they stayed at a bunch of different hostels, sharing rooms with strangers.  It instantly turned me off.  After my trip to Ireland and meeting so many other solo travelers, I learned much more about them.  Most people do choose to share rooms as this is the cheapest way to travel.  You are basically booking a bed and there can be as many as 10 [
or even more
] other people in the same room as you. I personally don't know if I would be able to do that for lack of privacy and safety concerns. However, some people actually prefer it, especially since travelers are typically backpacking by themselves.  It can be a really great way to meet other travelers.  Some hostels do offer private rooms with a private bathroom though, you just have to do your research.  The girl I met in Galway was staying in a private room at one of the hostels there. They typically offer common areas, wifi and a small breakfast [
sometimes only bread though
] but again, you have to fully research and read reviews as each hostel is different. You are literally just paying for a place to sleep. It's not glamorous, but you will get a true solo traveler experience and get the opportunity to meet many new people.
So, is your mind still set on a hotel or do you think you would consider one of these other options?  Either way, I hope that this post gave you some new info and insight for your next trip. If you have any topic suggestions for these travel posts, please let me know.  Thanks for checking it out!