I decided to do a 3 part Valentine's Day Post including 3 looks for that day.  Everyone spends Valentine's Day differently depending on your situation.  Some girls are in relationships and go out on dates, other girls like to hang out with their other single friends, and some are actually anti Valentines Day.  So each post will reflect an outfit idea for these three scenarios.  First up is Date Night.  And if you are wondering if I was freezing while taking these pics the answer is YES lol. The things I do for my blog… all for the love of fashion!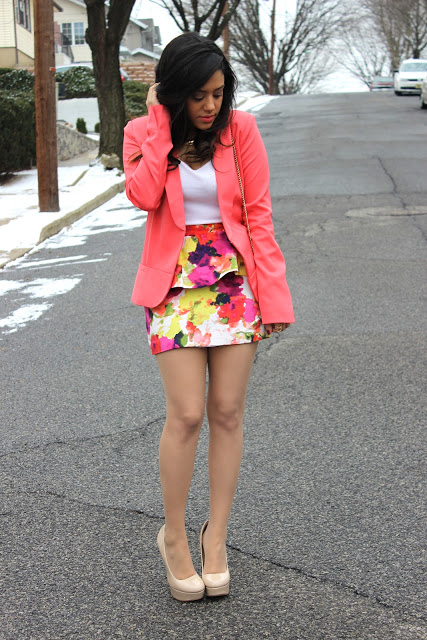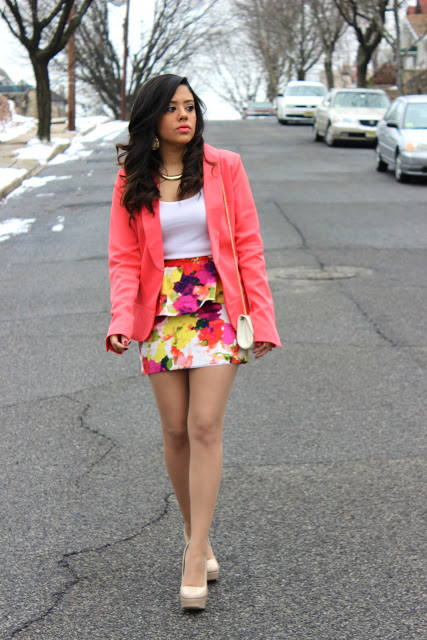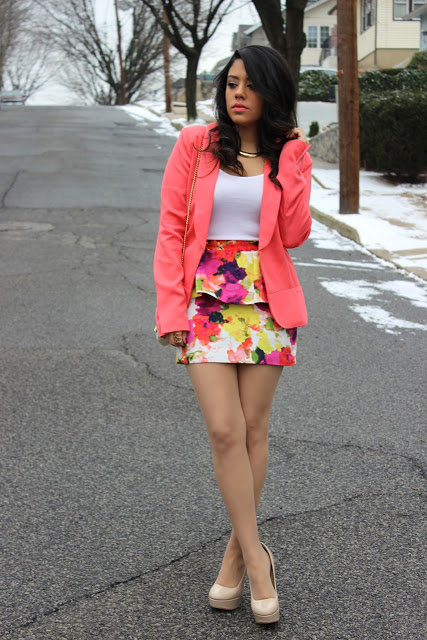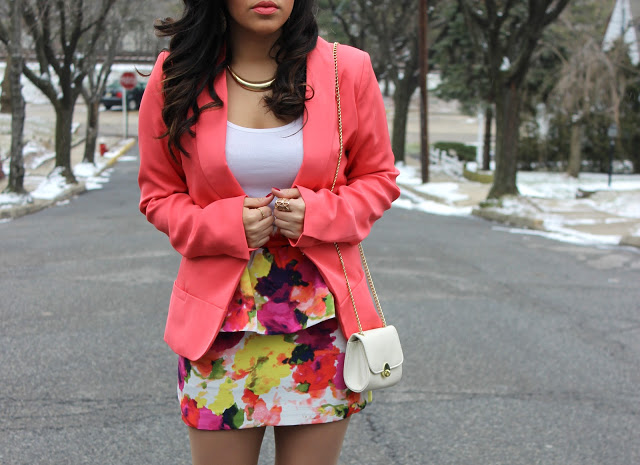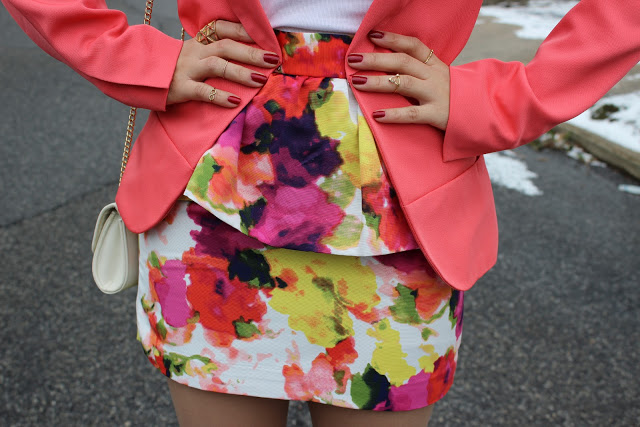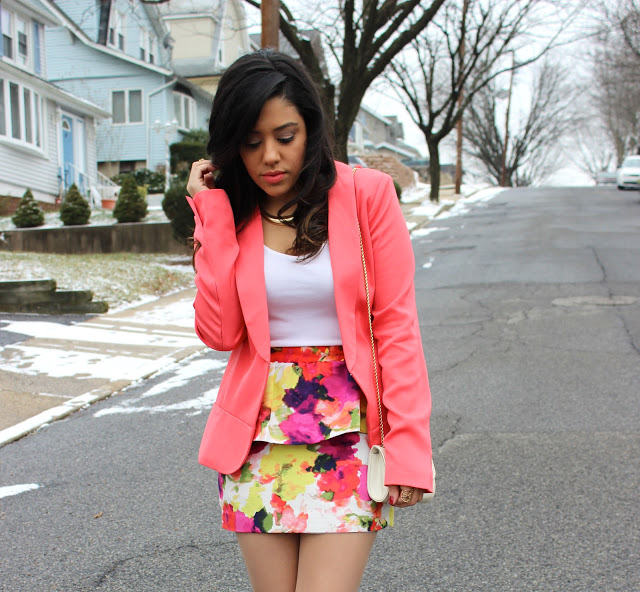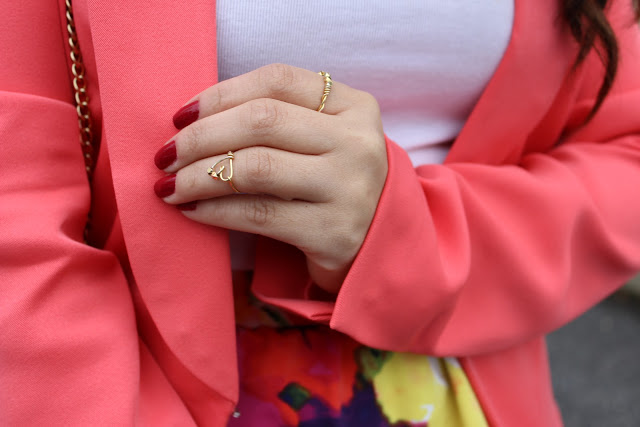 The typical colors to wear for this love filled day are red and pink. But I think any bright/bold color will do. Shades of purple and coral are really pretty and will definitely make you stand out amongst a red filled crowd.  I fell in love with this multi colored peplum skirt and when I found this coral blazer I knew that it would be a perfect match.  An outfit like this is great for a romantic dinner or drinks with your boyfriend/husband or even a random V-day date 🙂 I am not in a relationship but this is something that I would definitely wear.  I added a coral lip, white top and nude shoes to balance out the look with my gold accessories.  Just add a fab coat and you're good to go! I know these sleeves are long on me and typically I would roll them up but it was too cold out!
This outfit really makes me miss spring/summer so much!  I can't wait for the warmer weather to come!
Look out for part 2 coming soon 🙂
<3