Over the weekend, we got a little winter wonderland. I went to a blogger brunch and came outside to this! I've always wanted to do a shoot in the snow and despite the cold, it was fun. The inner child in me really wanted to build a snowman! Let me just say I do not always walk in the snow in heels because I would bust my behind. I wear my rain boots and then switch into my heels when I get to wherever I have to be 🙂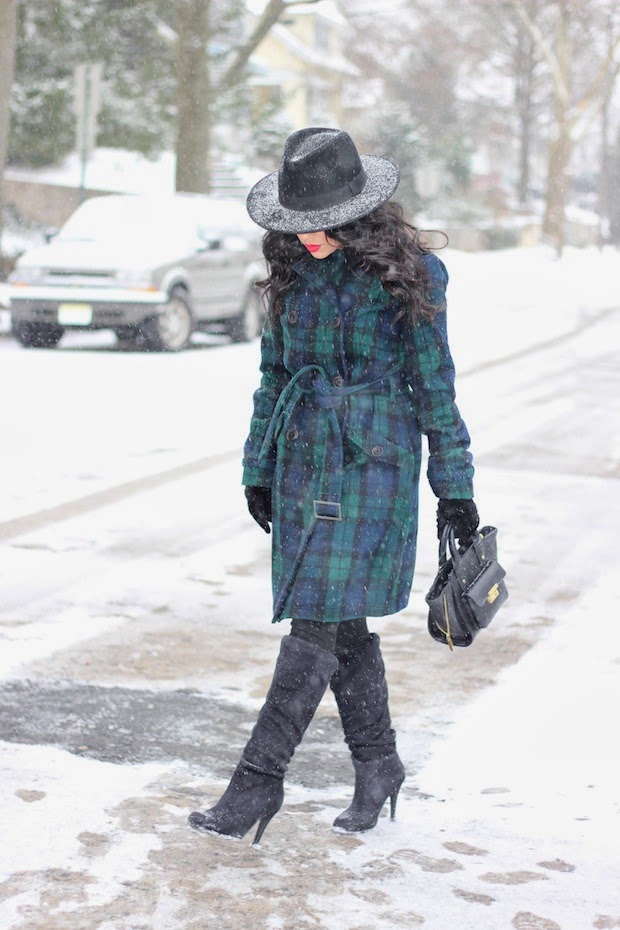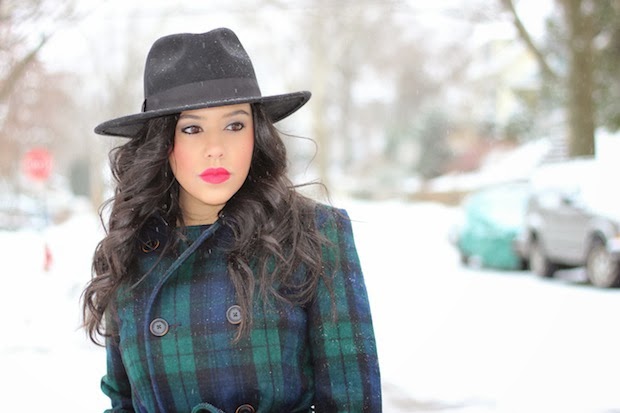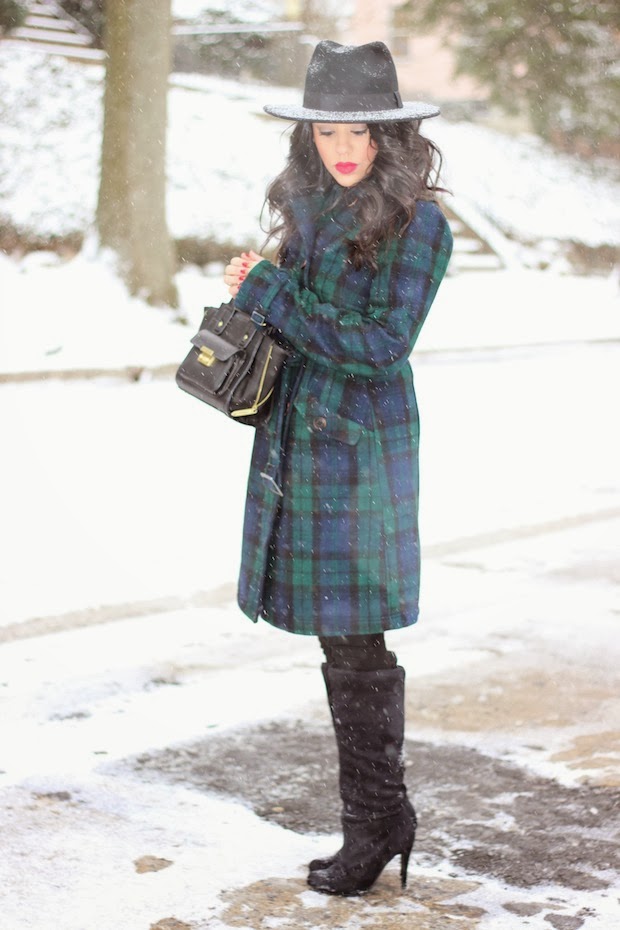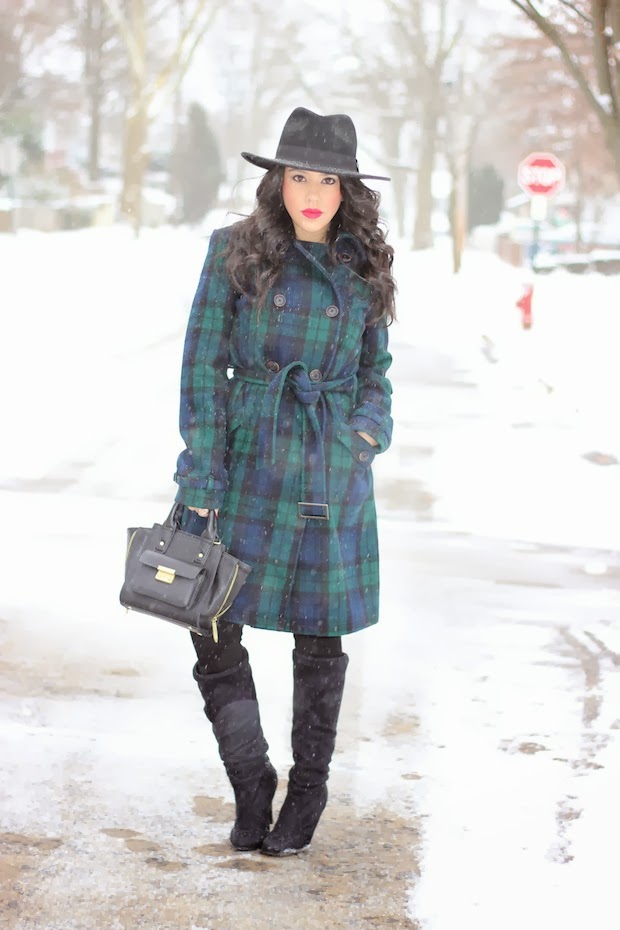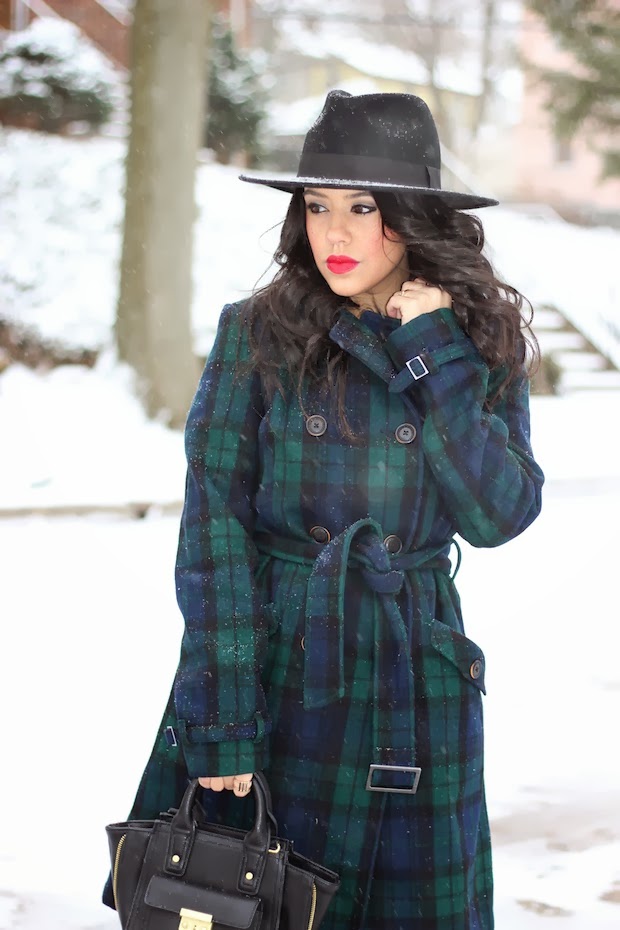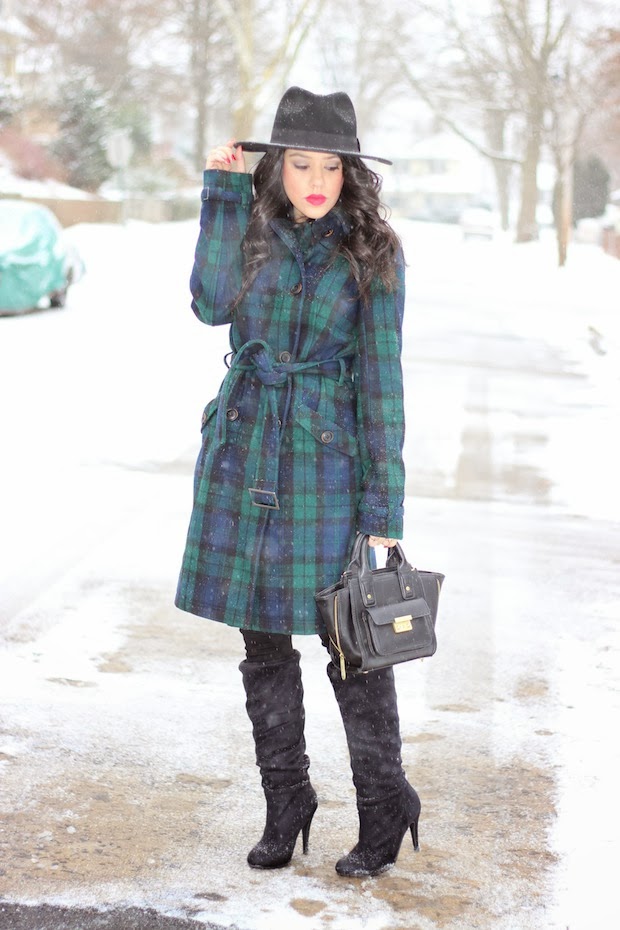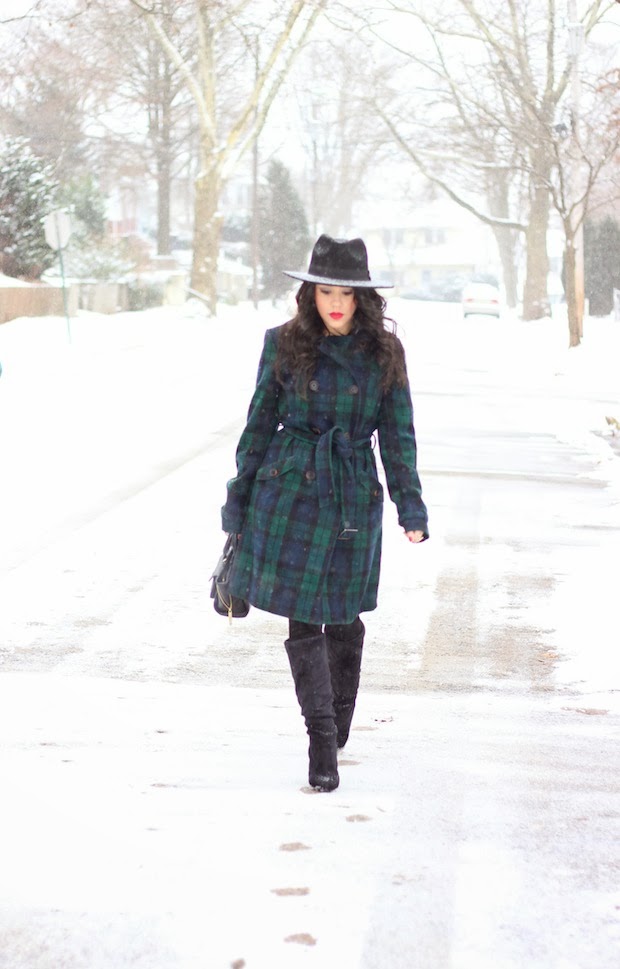 Bag: Phillip Lim For Target
Originally, I was planning to shoot in the outfit I wore to the brunch. But because of the weather, I just decided to focus on my outerwear which I haven't really done much of before. My top 3 winter essentials are: a long statement coat, tall boots, and a hat. One of my fondest memories of my father was going coat shopping around this time every year. He always got me a new coat for Christmas and more than anything, I just loved spending that quality time during the holidays with him as we went shopping together. I used to drag him to a bunch of stores! I remember the first peacoat he got me and I still have it hanging in my closet. I've always been big on coats and definitely look at them as an investment piece for winter. When you get a really good one, they will last for so many years. I get tired of plain black ones, so something like this is such a stand out piece. It's a great way to look winter chic.
I've mentioned previously that I have had these boots for a few years now and I still love them. Tall boots are the best for staying both warm and stylish at the same time. I've also gotten a lot of use out of this hat over the last month or so. I am completely obsessed with wide brim hats, especially for winter. Sometimes wearing hats can be a little snug on our heads, so I actually got this one in a large for extra room and it never bothers me. If you follow me on
instagram
, then you probably saw a photo I posted from the brunch. That's what I had on under this coat 🙂
Hope that all of you have an amazing day!
<3