I wore this over the weekend to the Pink Party that I previously posted about. I'm going to share images from that event tomorrow, but first up the outfit!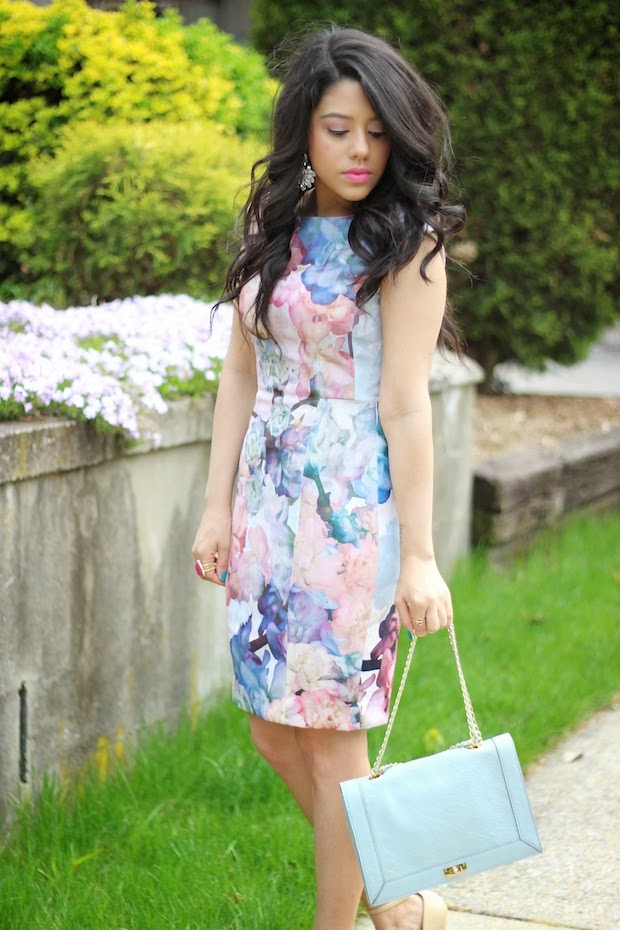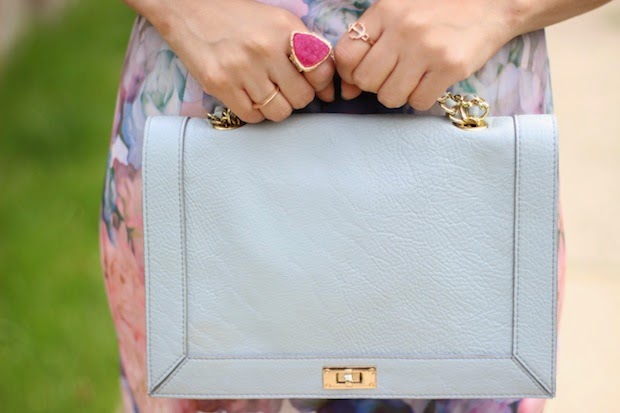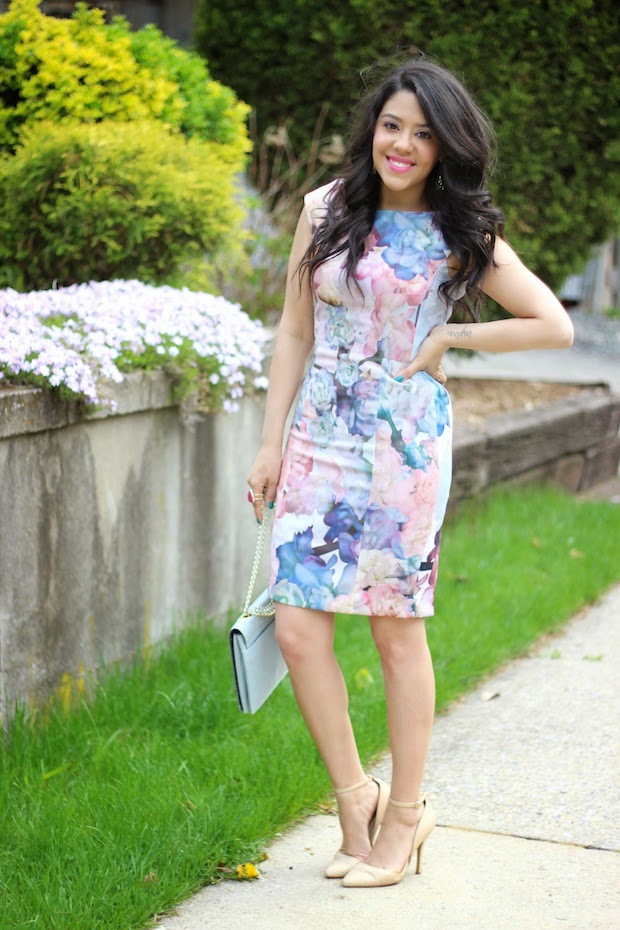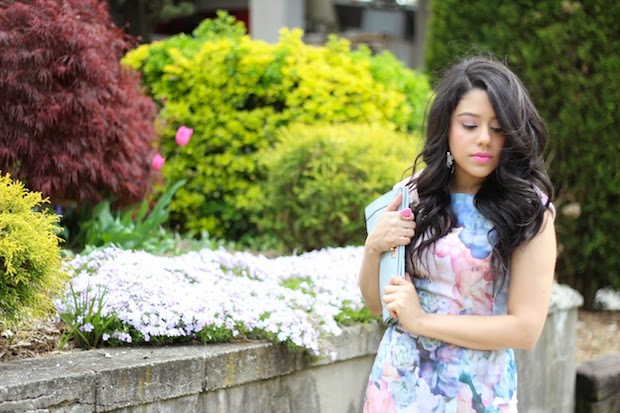 Pink Ring:
Prima Donna
/ Earrings:
Daisy Gem
I'm wearing florals…. again! I bet you are not surprised. It seems like everything that I like lately has some type of floral print. They are everywhere and it's hard to escape it. But I really fell in love with this dress. I wanted something feminine and chic, so I thought it was perfect for the event. I kept the whole look simple and decided to play up some of the colors. So I brought out the light blue with this bag and the pink with my ring and lipstick. The whole look definitely screams spring! It was such a beautiful day out, but by the time I took these photos it was really windy, hence my hair flying up everywhere lol
The event was definitely a success and I can't wait to share some of those photos with you. Two of the women who have been battling cancer had their wishes granted. It was a beautiful thing to see. Ever since my father passed away, I have been wanting to put together a huge benefit for colon cancer in his memory. This event really inspired me to do it soon!
Happy hump day <3