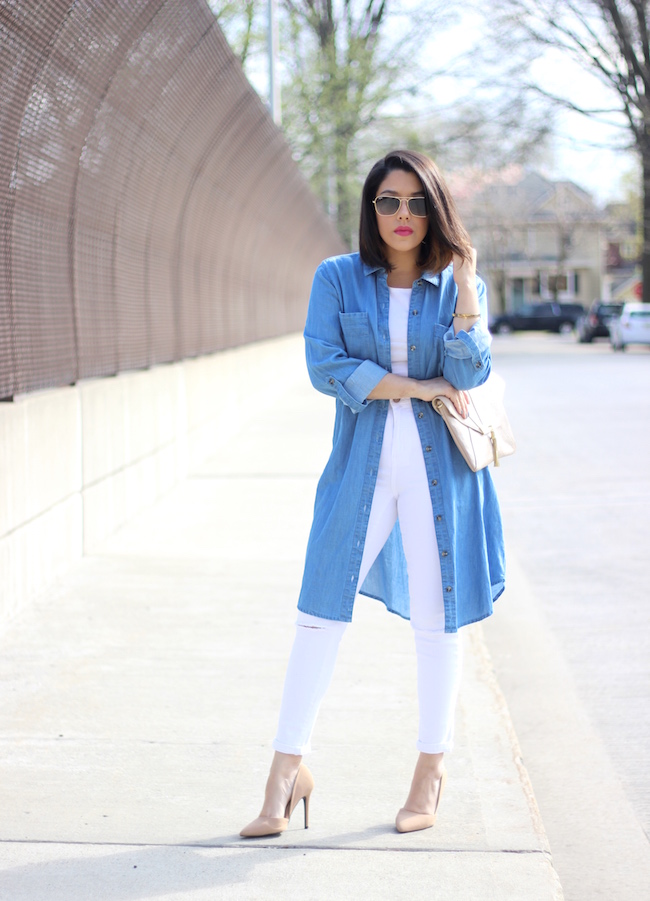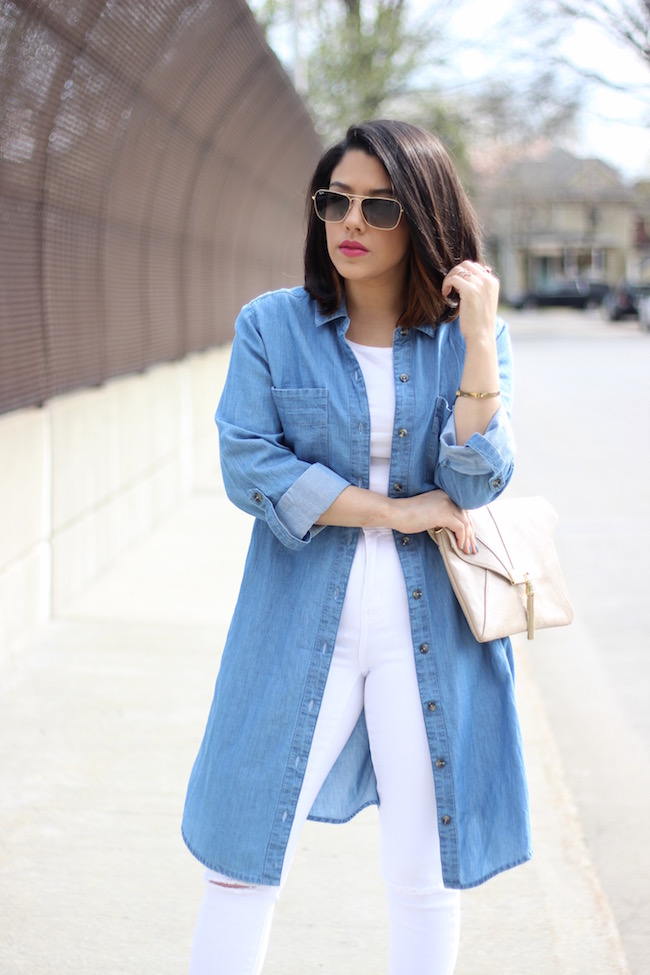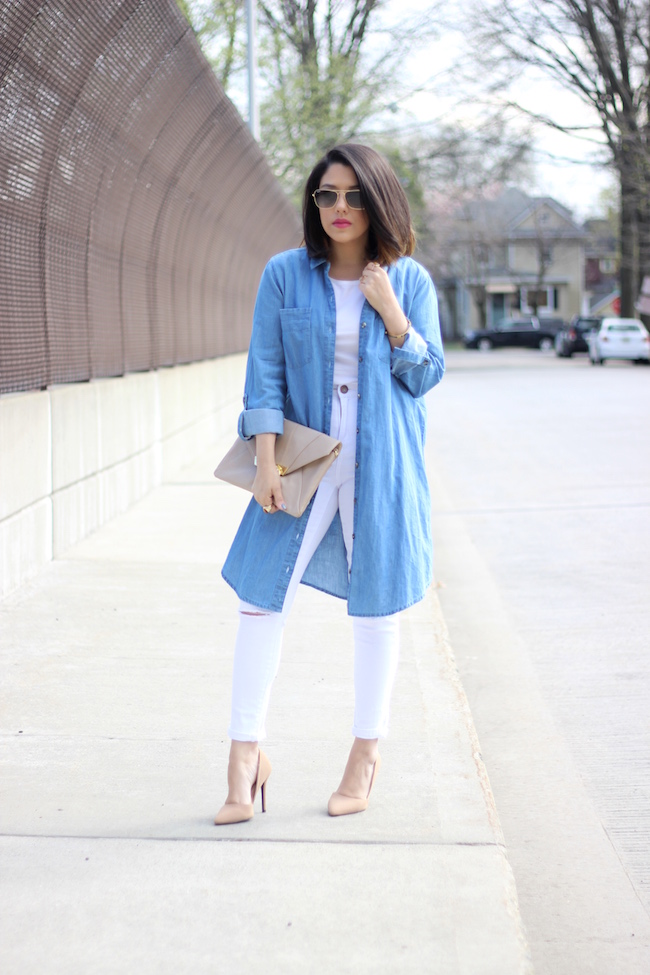 What I'm Wearing
Denim Dress Worn As Jacket: Charlotte Russe [similar here & love this one]
 Tee: H&M | Jeans: Cotton On [similar here] | Shoes: Shop Sosie [similar style]
Clutch: bebe | Sunglasses: Ray-Ban
Happiest of Mondays!
I love the idea of a denim dress, but the truth is it's been very difficult for me to find one that works well with my body.  They either fall at a weird length or make me look somewhat frumpy.  I just don't like the way that most of them fit me when worn as a dress.  The solution to this problem is for me to take the dress and transform it into a long denim jacket.  It's become a habit of mine and one that I don't mind having.  Doing this also allows me to get so much more creative with the piece.  I really love longer length pieces too, especially jackets and vests. When something does not fit you the way that it's supposed to, you should definitely see if there is another way that you can wear it and get the most out of it!
At some point last year, I wore a similar style denim dress as a jacket with all black, leopard and red.  I really wanted to create a completely different look and fell in love with this white and nude combination.  It's so chic!  I've been wearing white denim a lot lately, especially since I recently got this pair along with the other distressed ones.  They've really become a staple in my wardrobe and I can't get enough of them. When it comes to white, I actually don't have many tops.  Initially I had no idea what shirt to wear with this so I decided on a plain tee.  I just stocked up on a few more and in black as well since I also consider these important wardrobe staples too!  There is so much that you can do with them.
These photos made me realize how long my hair has already gotten since my last cut!  Part of me is tempted to let it grow out for a little bit, but I also really want to cut it again too.  What do you guys think?!  I swear I am too indecisive sometimes.  Anyway, thanks for checking out today's style post.  Hope you enjoyed it!