I'm back!! I felt so thrown off this week after getting back from my trip, trying to play catch up with a bunch of stuff and then having it rain for 2 days straight.  The weather is beautiful today and I am loving it.  I've kind of been on a white kick lately as you will see more of when I post my Chicago pics, so I decided to do a little white on white with a pop of color!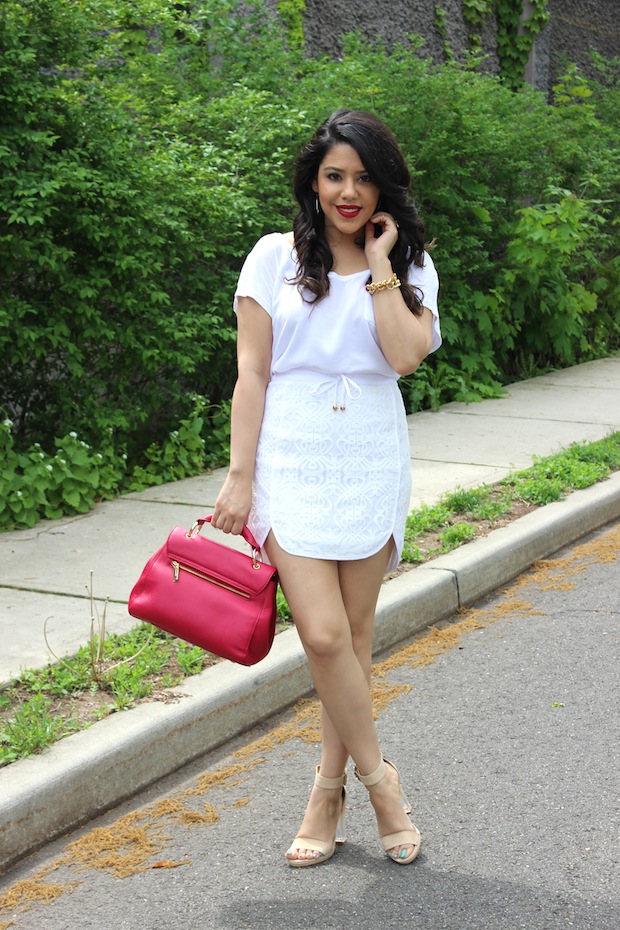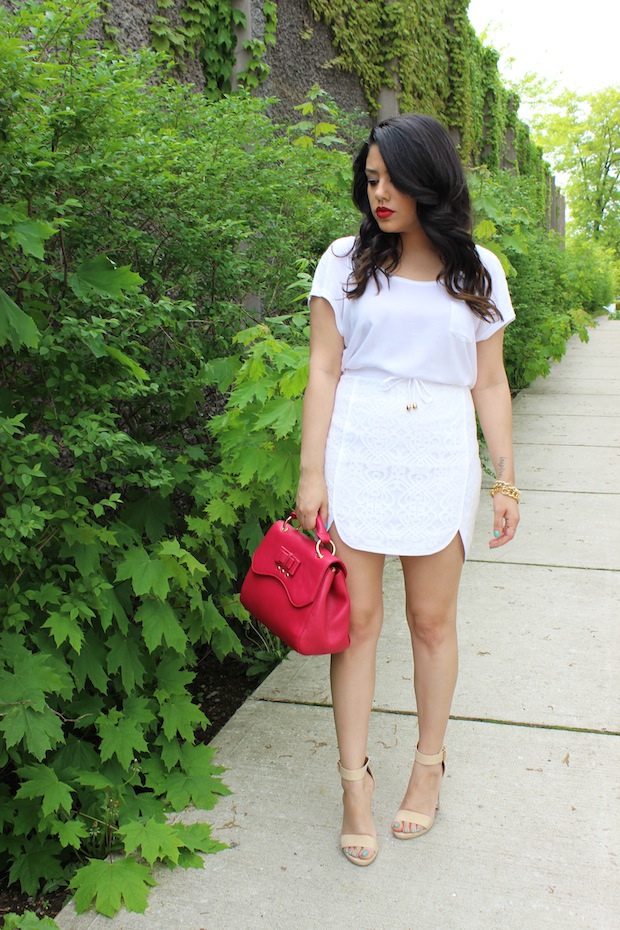 I'm obsessed with my skirt from Sugar Lips!  It's got a sporty chic feel to it the way it's cut and the lace was the perfect touch.   I instantly fell in love when I saw it.  I knew I wanted to do white on white so I went with this loose fitted top tucked in.  Originally I was trying to find some sort of crop top but I didn't have any luck.  I am completely obsessed with my new shoes too!  I seriously can't get enough of ankle strap sandals!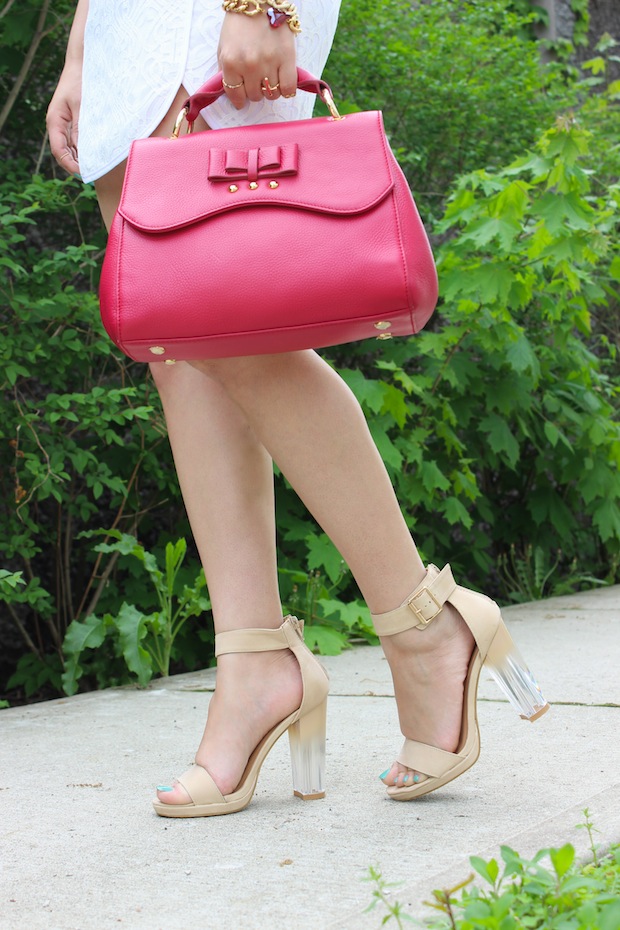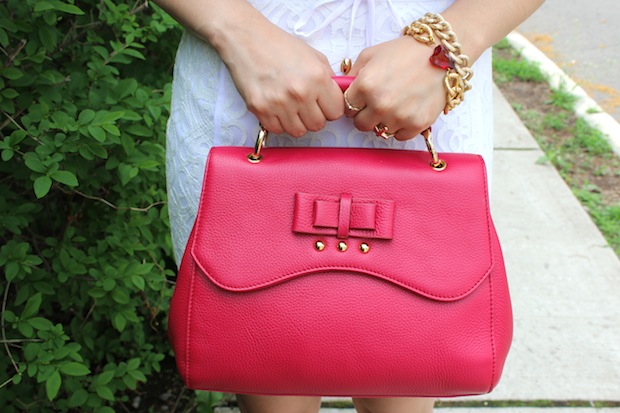 How amazing is this Marilyn bag from F&W Style?  I've been searching for the perfect red bag and I finally found it.  I love the little details of the bow and gold hardware and the fact that you can wear it more ways than one.  Sometimes I just need a break from shoulder bags so it's kind of refreshing to be able to just hold this with the cute top handle! It also comes with an adjustable strap too.
This bag is part of
F&W Style's
Spring 2013 collection and it's definitely one of my favorites.  This bold color is sure to make any outfit stand out and as you can see it was the perfect addiction for my look.  It's also a great size because it's big enough to fit all your necessities but it won't overpower your outfit.  Make sure to check out the rest of their collection and I am sure you will love it as much as I do!   Stay tuned for another one of their bags coming to my blog soon 🙂
Happy Friday
<3