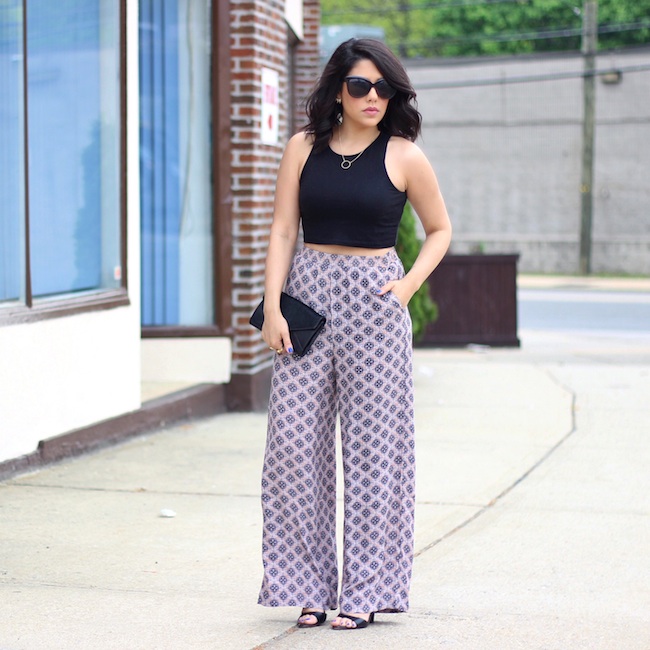 For today's post, I teamed up with H&M to talk about summer style. It might not be summer just yet, but it definitely feels like it already over here. [hey, I'm not complaining]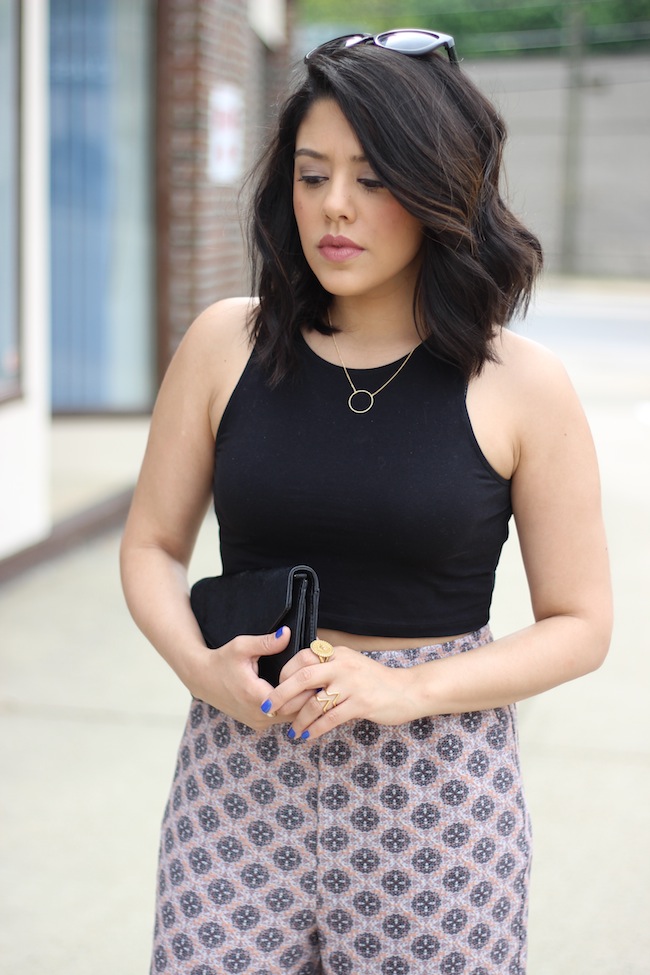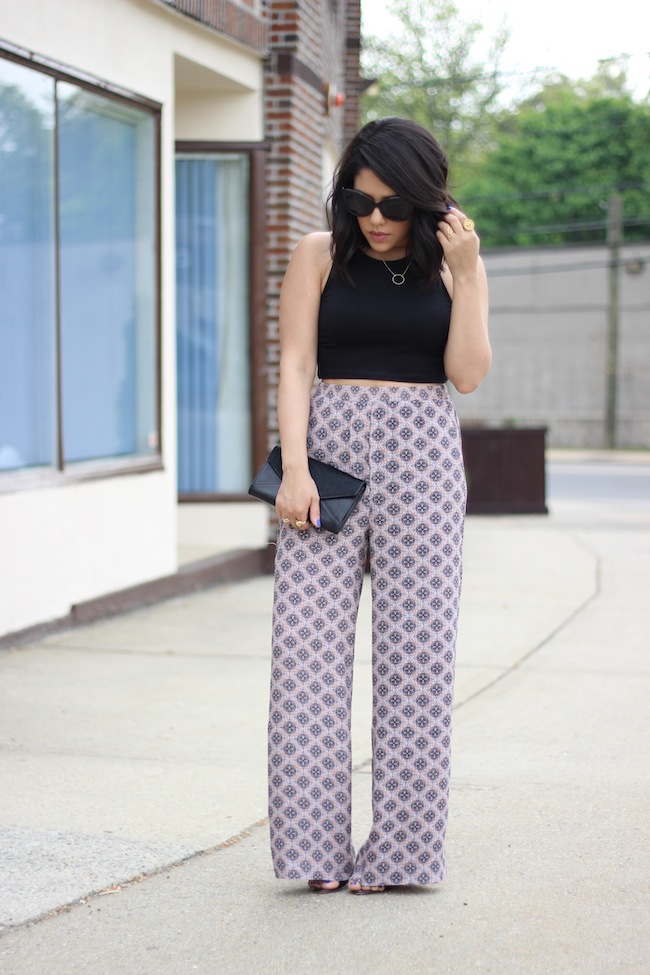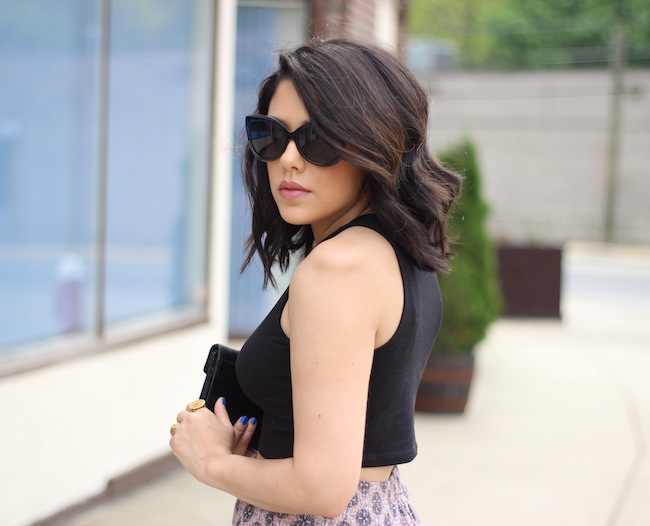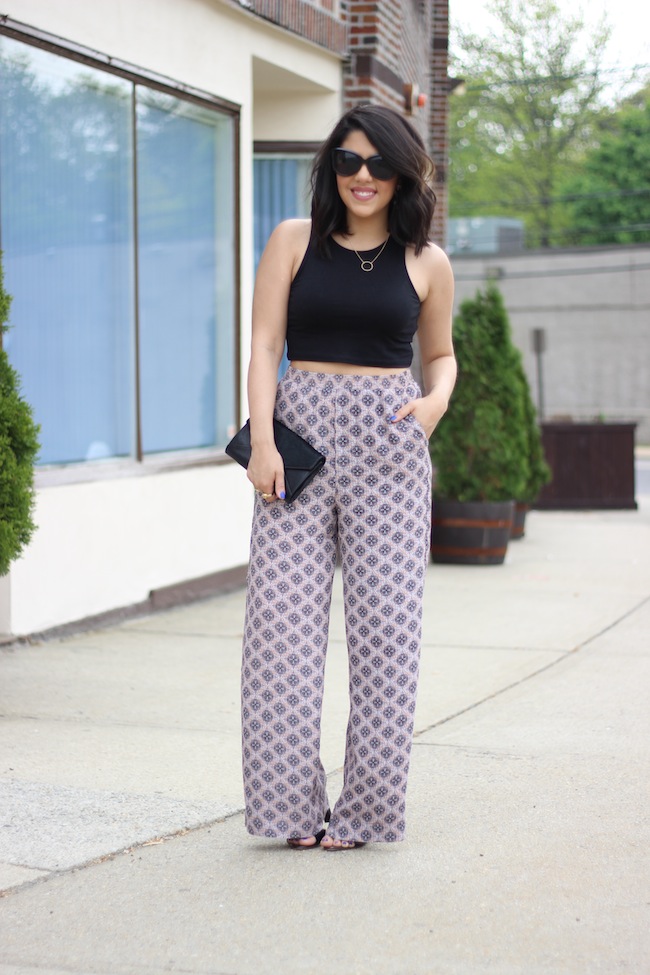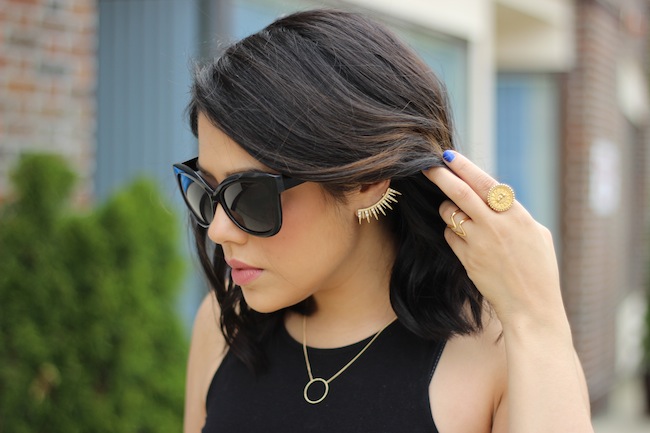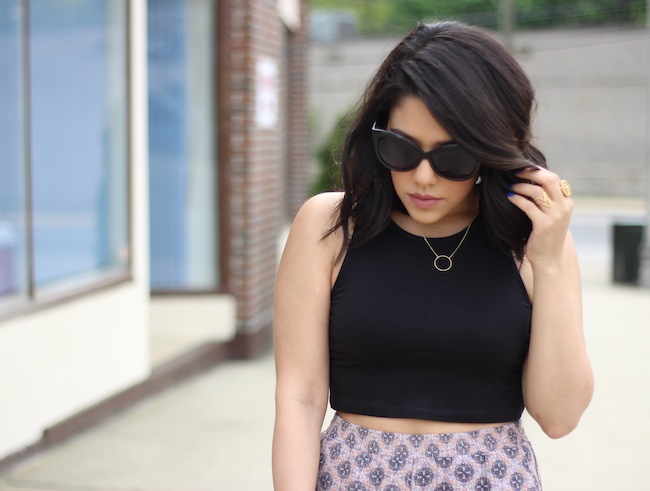 Outfit Details
Pants: H&M / Crop Top: H&M / Necklace: H&M
Clutch: Rebecca Minkoff / Shoes: Zara (old, similar) / Ear Cuff: Prima Donna
When it comes to summer fashion, I immediately think of bright colors and bold prints with lots of images of dresses, shorts, and swimwear floating around in my mind. I wanted to style a different summer outfit though and not do what I typically gravitate towards. Instead of wearing something super girly and bright and showing off my legs in a skirt, I decided to step outside of my comfort zone and wear these wide-leg pants. And boy did I step out of my comfort zone! I went into H&M on two different occasions and tried these on both times. The first time I chickened out a little and put them back on the rack. The second time though, I felt more gutsy and said to myself, "Just go for it." Isn't that the fun and exciting part about fashion? You have the ability to create whatever you want and wear whatever you want based on how you feel and what you like.
This is my first time ever wearing pants like this and I have to say I was surprised that they even fit me in length. It's usually really difficult for me to find ones that aren't super long. I never really thought of wearing pants like these in the summer, but they're so light weight and comfortable. They come up above my belly button, which allowed me to style them with a crop top. Now for me, since I am petite with a short torso, I needed to show a little bit of skin with this look. Since there is so much going on with the bottoms, I had to keep it super simple up top so that this outfit wouldn't be overwhelming on my body. I mentioned in a previous post that this top was only $6.95. I also got it in white and coral. During the summer, crop tops are such a staple piece in my wardrobe. I've already worn this black top 3 times. [no shame] I'll definitely have to stock up on a couple more. How do you feel about wide-leg pants for the summer?
I got a couple of other things for summer at H&M and will be posting those soon. I actually already posted one of the dresses on my instagram last night. It's definitely bright and fun! I've also got my eye on their new swimwear, which starts at only $4.99. These are my favorites.
You can check out more of their new Summer Starts Now collection in this video, which features my girl crush Adriana Lima. 🙂
Happy Wednesday loves!
*This post was sponsored by H&M. All opinions expressed are my own and this was not edited by any third parties.