Thank you so much everyone for your amazing comments on yesterday's blogiversary post!The weather the past few days has been absolutely amazing so I took full advantage.  I actually wore this outfit on Monday, but since I've had so much to post about this week, I decided to save it for today.    I wanted to switch things up a little bit and go for a really clean and sleek look.  Wearing white is a pretty big trend this fall/winter season, so this is my take on it.  I did a little Naty remix!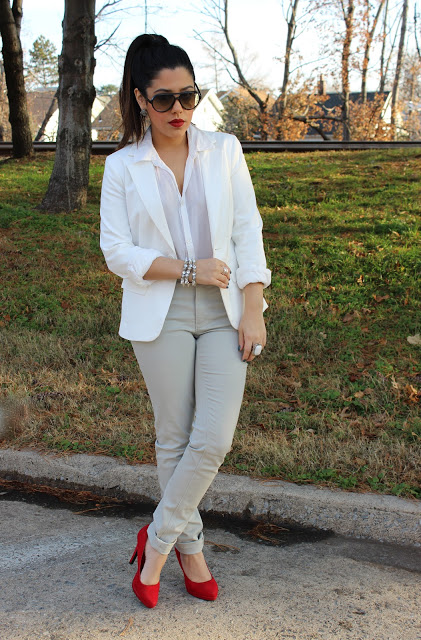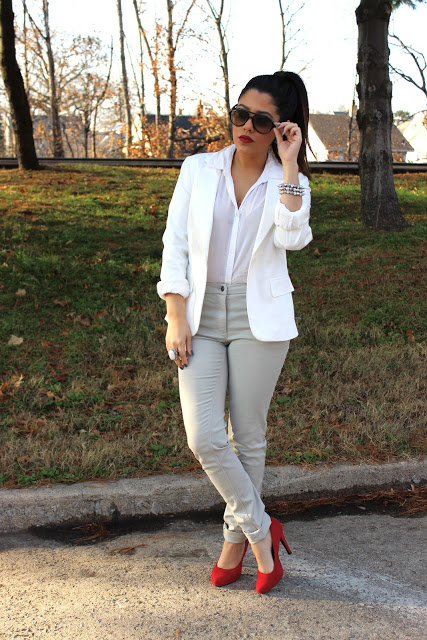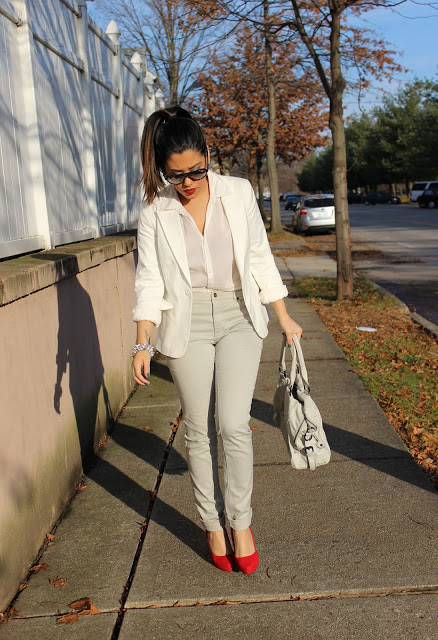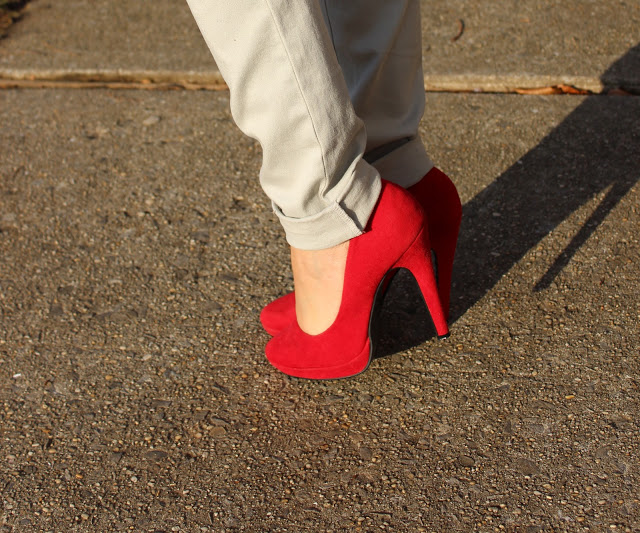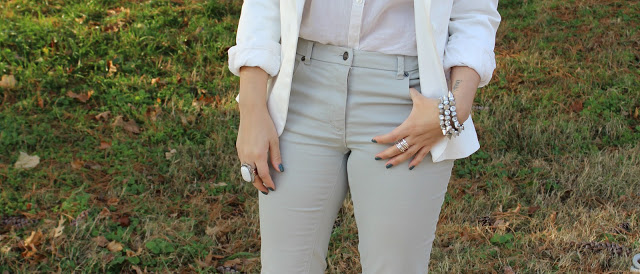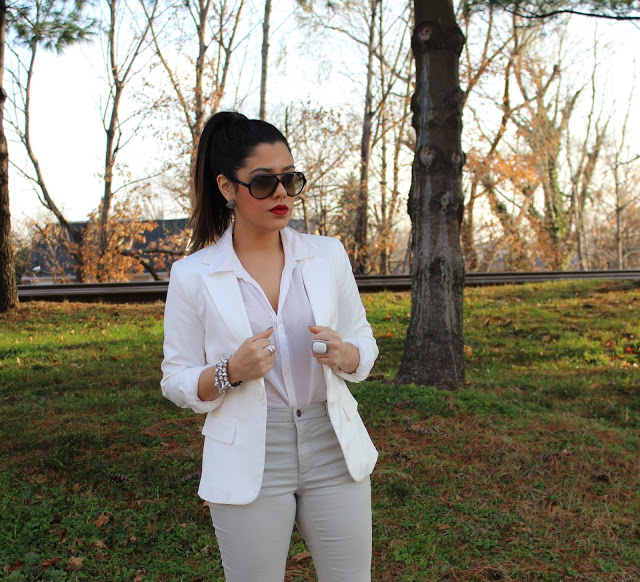 Details
Jeans & Top: H&M/ Blazer & Shoes: Forever21/ Bag: MetroPark/ Sunnies: Ray-Ban
There's just something about white on white that really draws me in.  It looks super polished and classic. Button ups are a great staple piece to have as they go with so many things, so I decided to pair one of mine under this blazer with the sleeves rolled up.  I haven't worn these grey jeans in awhile, so I decided to put them to good use. I kept everything neutral, including my handbag, and added a surprising pop of color with these red heels and red lip.  It's a fun and simple way to spice up the look a little bit.
I'm wearing silver spike bracelets from Forever21, Aldo earrings and H&M rings.  Putting my hair into a high ponytail was the perfect finishing touch as it added to the whole sleek look that I was trying to achieve.  I cannot believe how quickly my hair is growing!  How do you feel about throwing in an unexpected color to your outfits and how will you wear white this season?
I feel like my days have been one huge blur.  I swear I have no concept of time anymore but I guess that's a good thing because it means that I am keeping busy! By the way, you can now shop my closet over at
PoshMark
.  I took everything off the store envy site. The link is also in the tabs on top of my blog.
 Happy hump day loves!
XX