I'm back in Jersey but the outfits from Cali are still coming! I definitely have summer on my mind right now. I wore this to a fun event out there. You might have seen a few photos from my instagram 🙂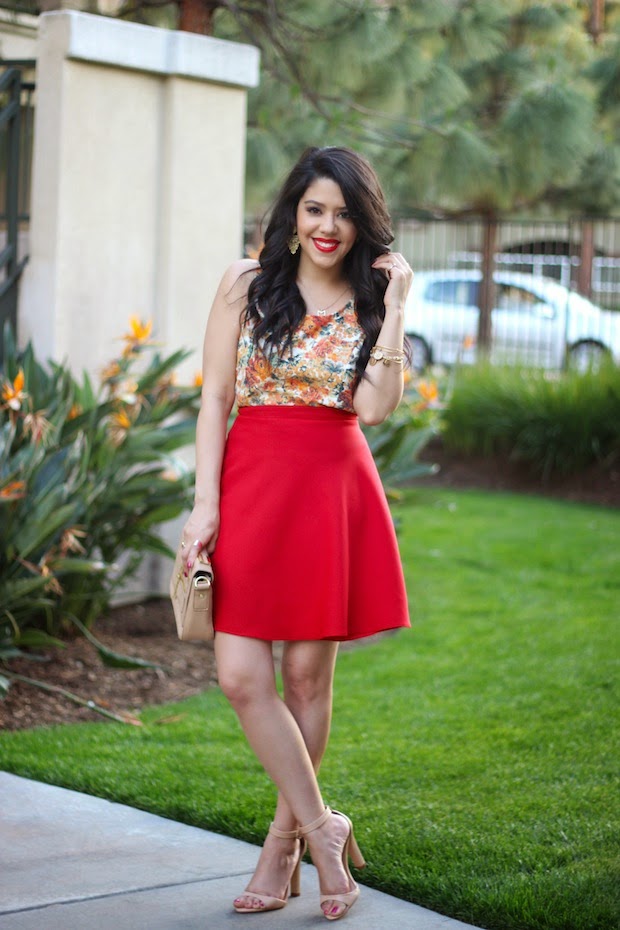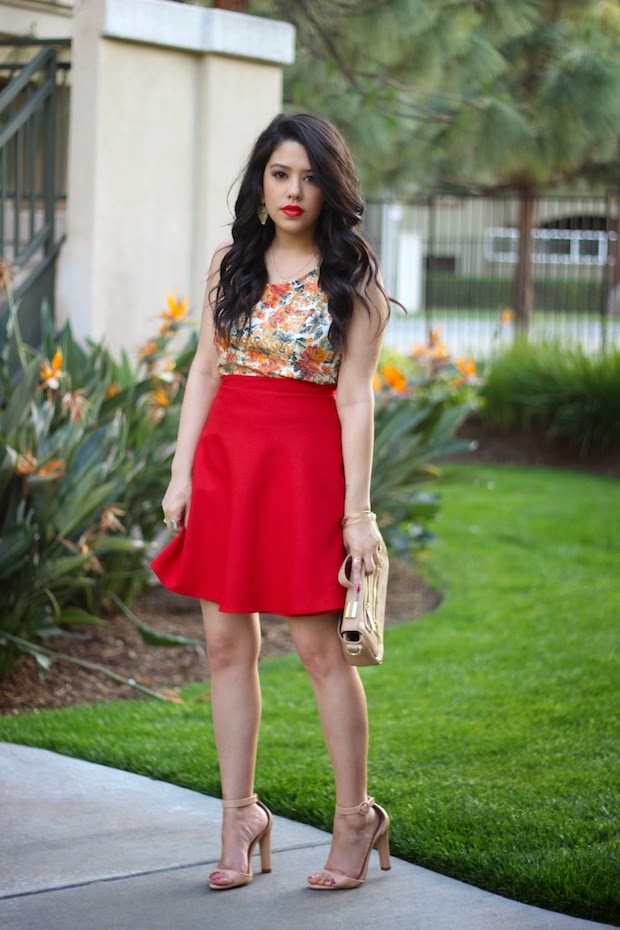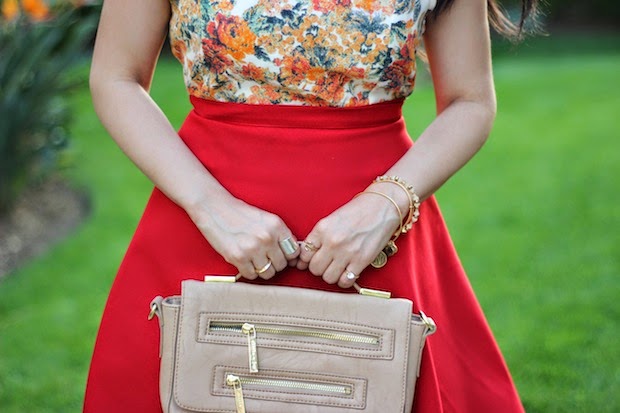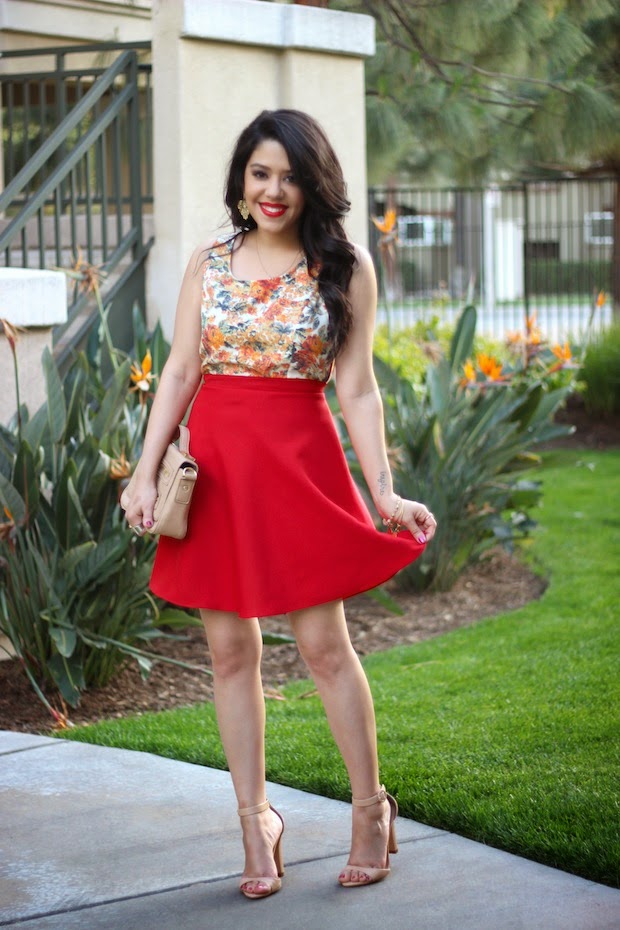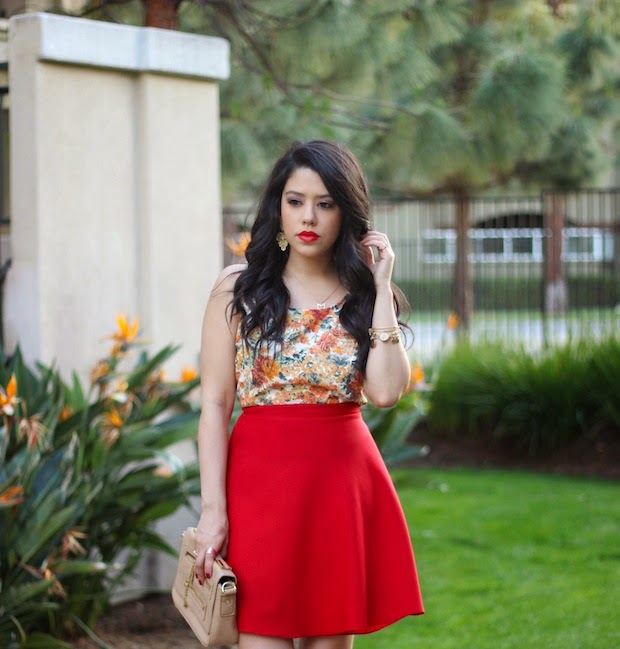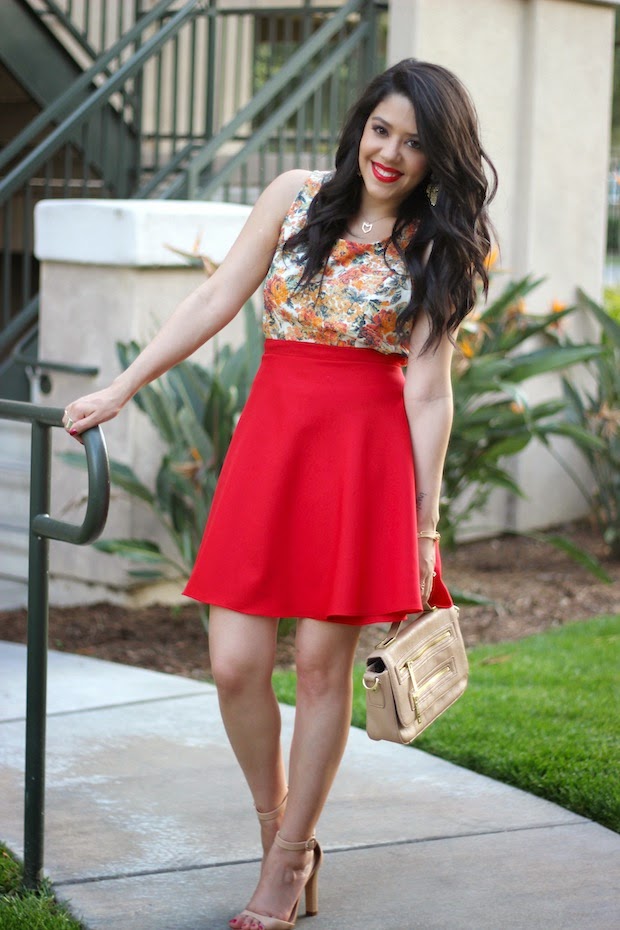 This is a wrap around skirt and I haven't worn one in such a long time. I tied the bow in the back and then pinned it to the skirt so that it would stay tied. Otherwise, if the bow came undone then that could have left me in a really awkward and embarrassing situation haha It's so cute though I love it. And red is such a fun color to style. I found this top a few days before my trip. I almost didn't get it but I'm happy that I did because it worked perfectly with this skirt. It's actually a crop top but it was long enough on me that I could tuck it inside. I love the floral print because it has a vintage feel.
As you can see in my recent posts, these shoes really came in handy out there. It's a good thing I didn't pack more than I did because my suitcase was way overweight! My dad used to always tell me to back "bare essentials only" and I think of that every time I travel. I always end up packing up half my closet though lol
Enjoy the day loves!