I teamed up with
TV Land's
new hit show "
Younger
," to create an
outfit inspired by the characters in celebration of their Season 2 premiere
tonight! I'm not sure if any of you have
watched it yet, but I seriously binge-watched all of season 1. It's funny, sexy
and I have a total crush on the hottie who plays Josh. [Insert hearts in eyes emoji] The whole
concept of the show is about a 40-year old woman pretending to be 26. It's addictive and you constantly want to
know what happens next for all of the characters, especially Liza. I am dying to see where season 2 takes her
and if more people will find out her secret.
I don't want to dish out too many spoilers though, so you will just have
to get on the ride and watch it for yourself! 😉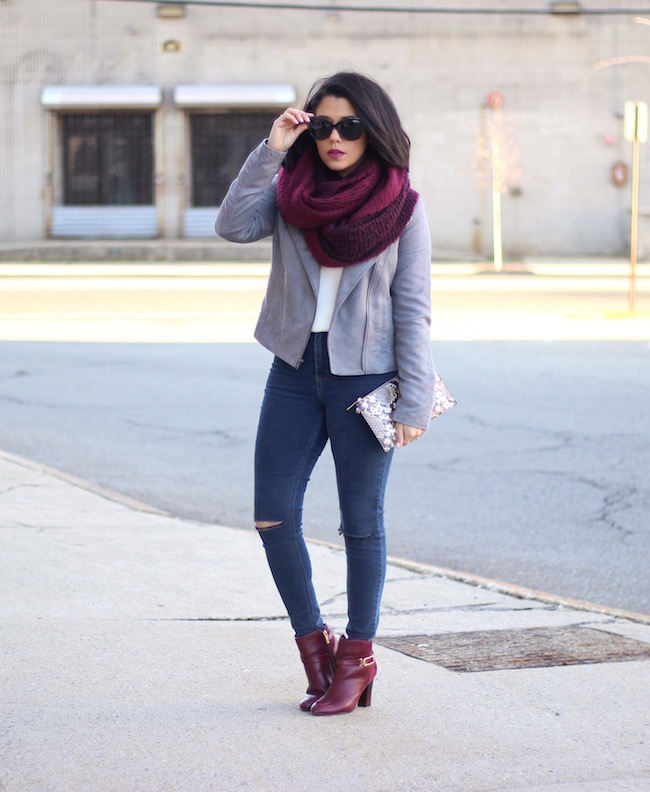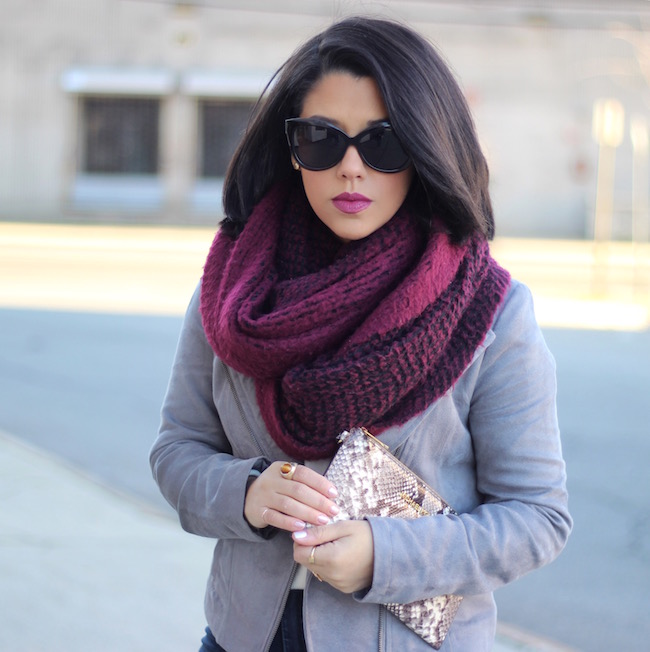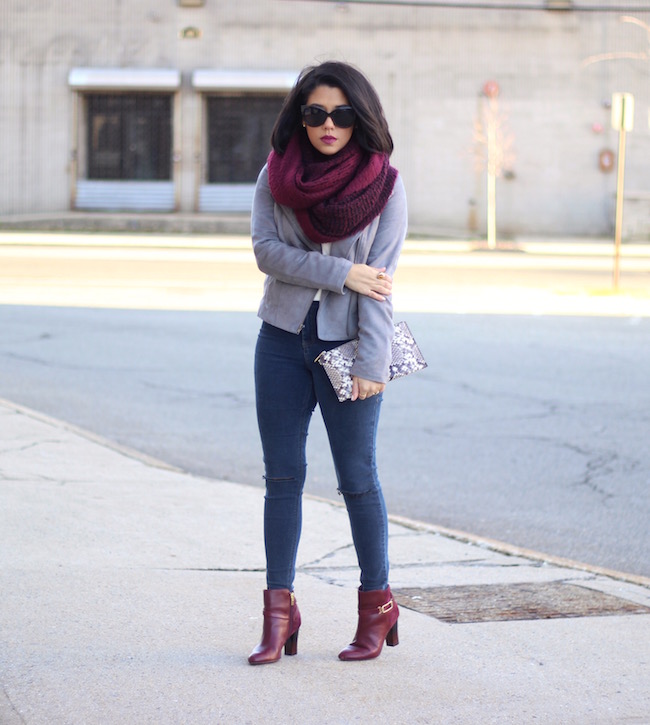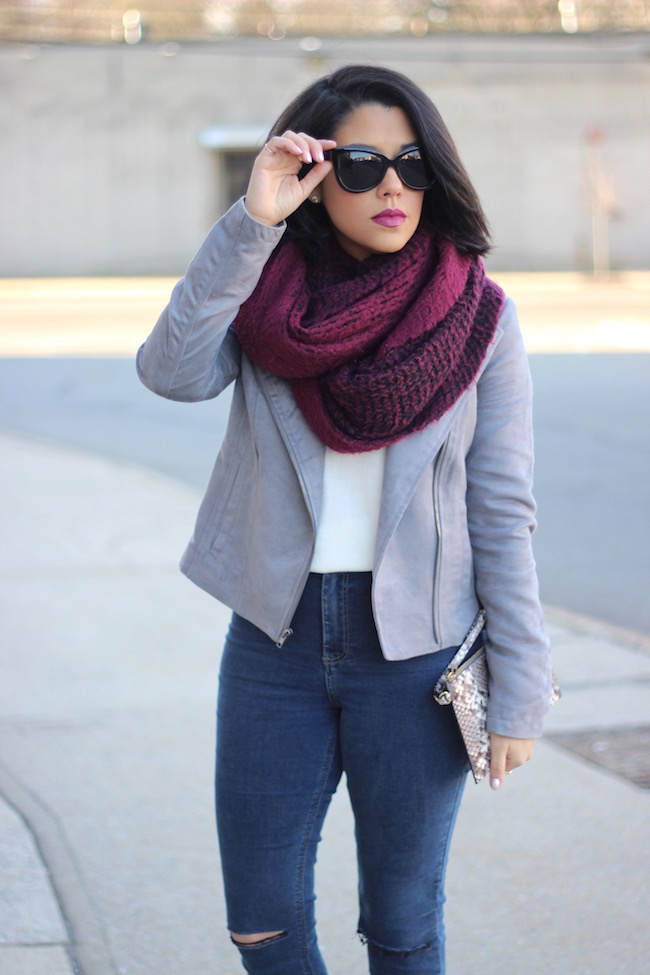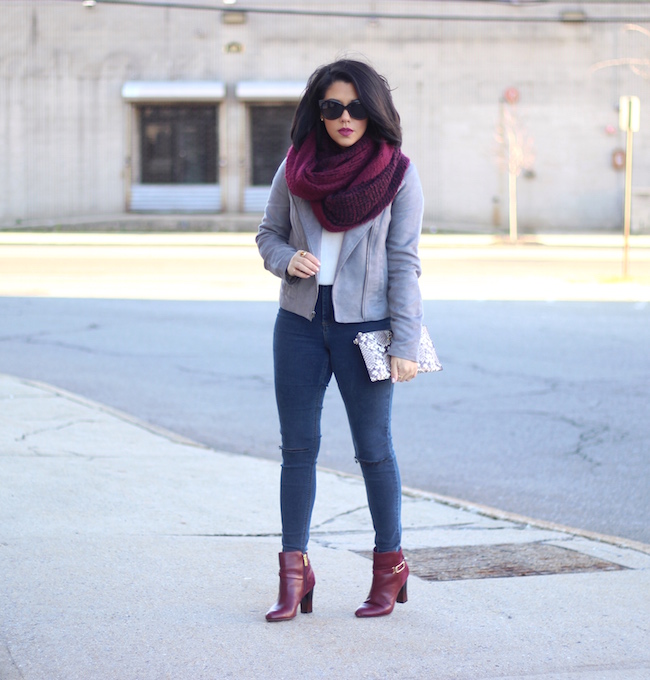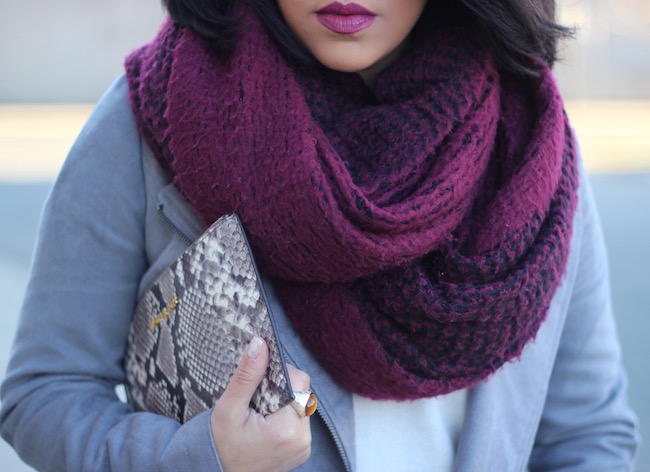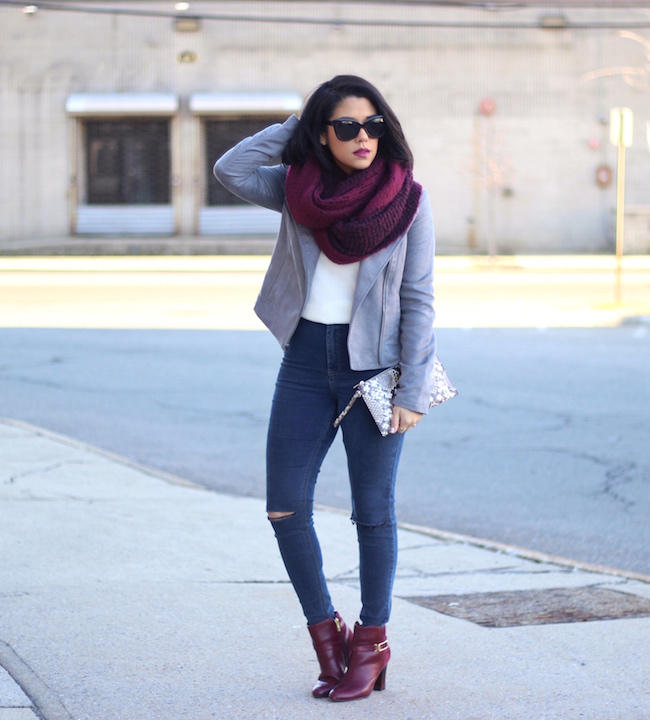 What I'm Wearing
Jacket: BB Dakota | Sweater: Forever21 | Jeans: TopShop
Scarf: Dynamite [sold out, similar] | Booties: Isola | Clutch: Michael Kors
I definitely pull inspiration
everywhere and TV shows are no exception.
I can honestly say that I pretty much love the style of all the
characters on the show, but Kelsey's [Hilary Duff] is my favorite. I feel like I relate the most to the outfits
that she wears because they're feminine and chic with the perfect edgy
twist. It's both professional and fun at
the same time. I love how she pairs blazers and moto jackets with just about everything. She is definitely the
epitome of NY style. If you have seen
the show then you know exactly what I mean. Her character was the inspiration
behind this look.
Make sure to tune in for the Younger Season 2 one-hour premiere tonight at 10/9c on TV Land!
You can catch the show every Wednesday night starting now. I am sure you will become as obsessed as I
have, which is no surprise since it's from the creator of Sex & The
City. Have any of you watched it yet? If not, I hope you do so we can chat about
it. 🙂
Disclosure: This post was sponsored by Refinery29 and TV
Land. All opinions expressed are my own
and this was not edited by any third parties. Thanks for supporting the brands
that support A Love Affair With Fashion.