You are invited to
Dynamite's Best Dressed Party
!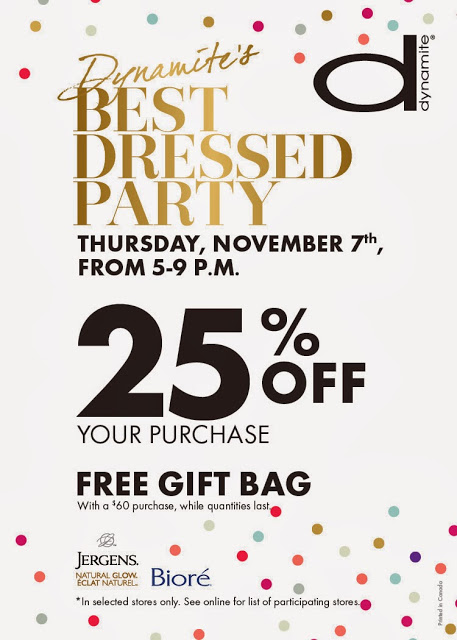 I recently introduced you all to
Dynamite
and that's because I've been working with them the past couple of weeks on a really fun shopping event! It will be held in 50 stores across Canada and the US but only 13 stores will have a blogger-hosted shopping party. This will be my first time doing a shopping event like this so I am really looking forward to it, especially since it will be my first time at Dynamite. Here is the full list of 13 bloggers along with the stores that we are hosting at.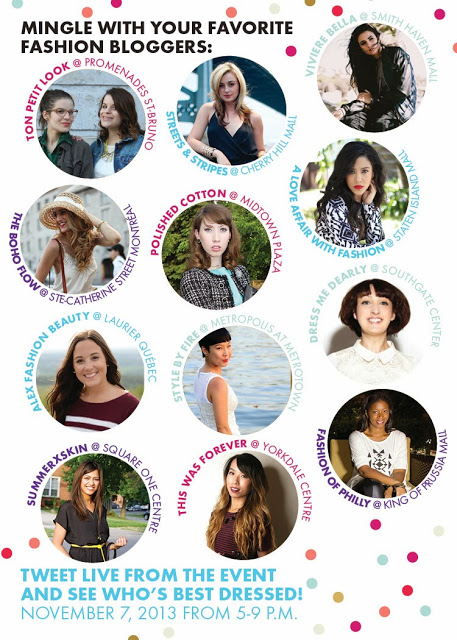 I will be hosting at the Staten Island Mall this
Thursday November 7th from 5-9pm
. It is the day after my birthday so come and celebrate with me if you are available and in the area! You will receive 25% off your purchase and if you spend $60 or more, you will get a gift bag which includes some goodies like fragrance, holiday coasters and wine markers. They're going to have treats & pastries, live tweeting for fun interaction with all of the bloggers and guests, and of course shopping! I'd love to meet some of you and of course shop together and take some pics! If you have already met me, then you know how much I love to talk 🙂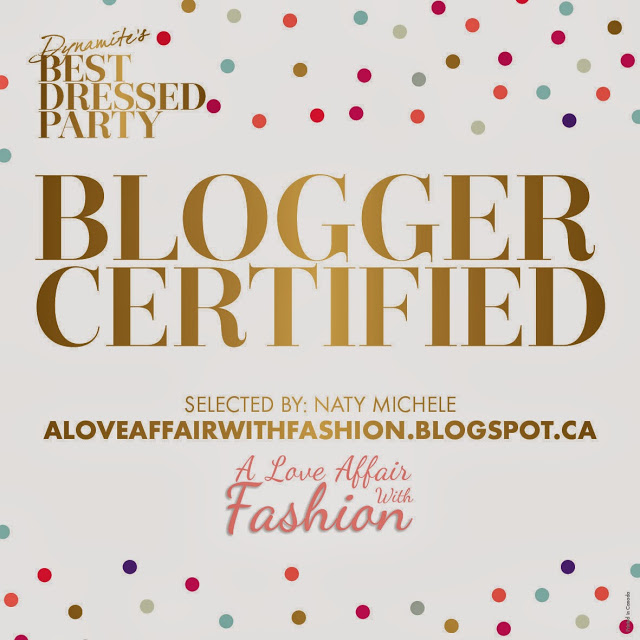 They're also going to have "blogger's styles pick racks" set up in the stores where we have each selected our top 10 favorite pieces in the store. The racks will have our blog logos on them and you can shop our favorite picks too. Pretty cool 🙂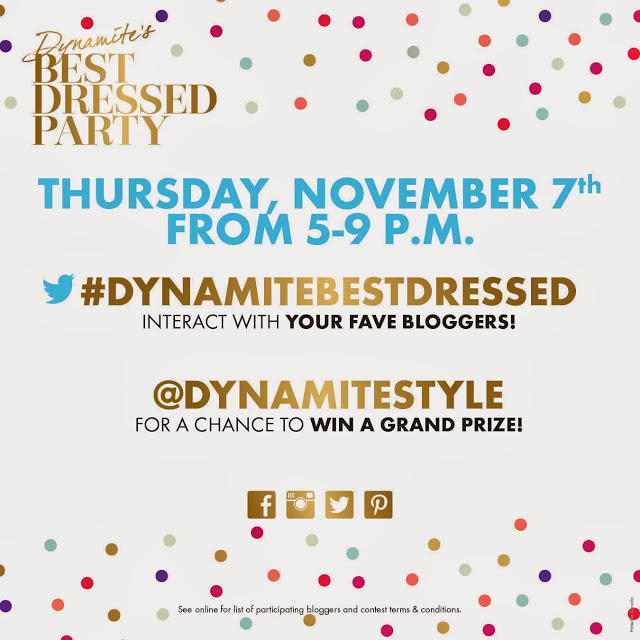 If you come to the party, make sure to tag all your social media photos #DYNAMITEBESTDRESSED & don't forget to mention @DYNAMITESTYLE for a chance to win a grand prize.
If you aren't in my area, make sure to check out the participating locations here so you can still attend the party. It's going to be lots of fun! I really hope to see some of you there. Let me know if you will be coming out! 🙂
<3