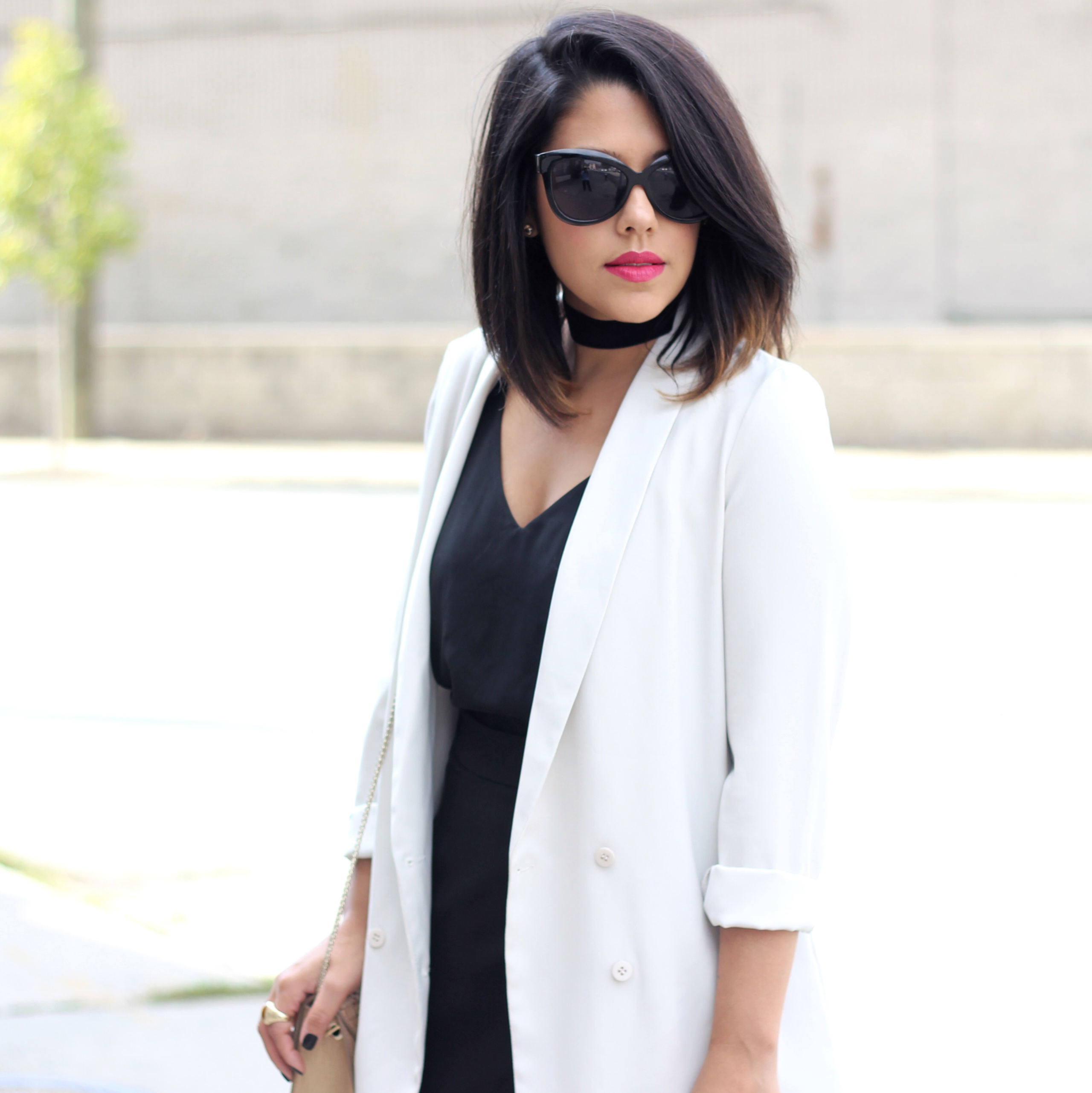 Oh hey, October! We meet again.  Thanks for reminding me that my birthday is one month away.  How did it get here so fast?  I feel like every time I blink we've jumped ahead another month.  It's officially feeling like fall with the rain, gloom, and cooler temps.  I shot this look last week though when it was a little nicer out.  This is actually an outfit that I wore to
dinner during fashion week and I really wanted to wear it again to shoot for a style post.  Hope you like!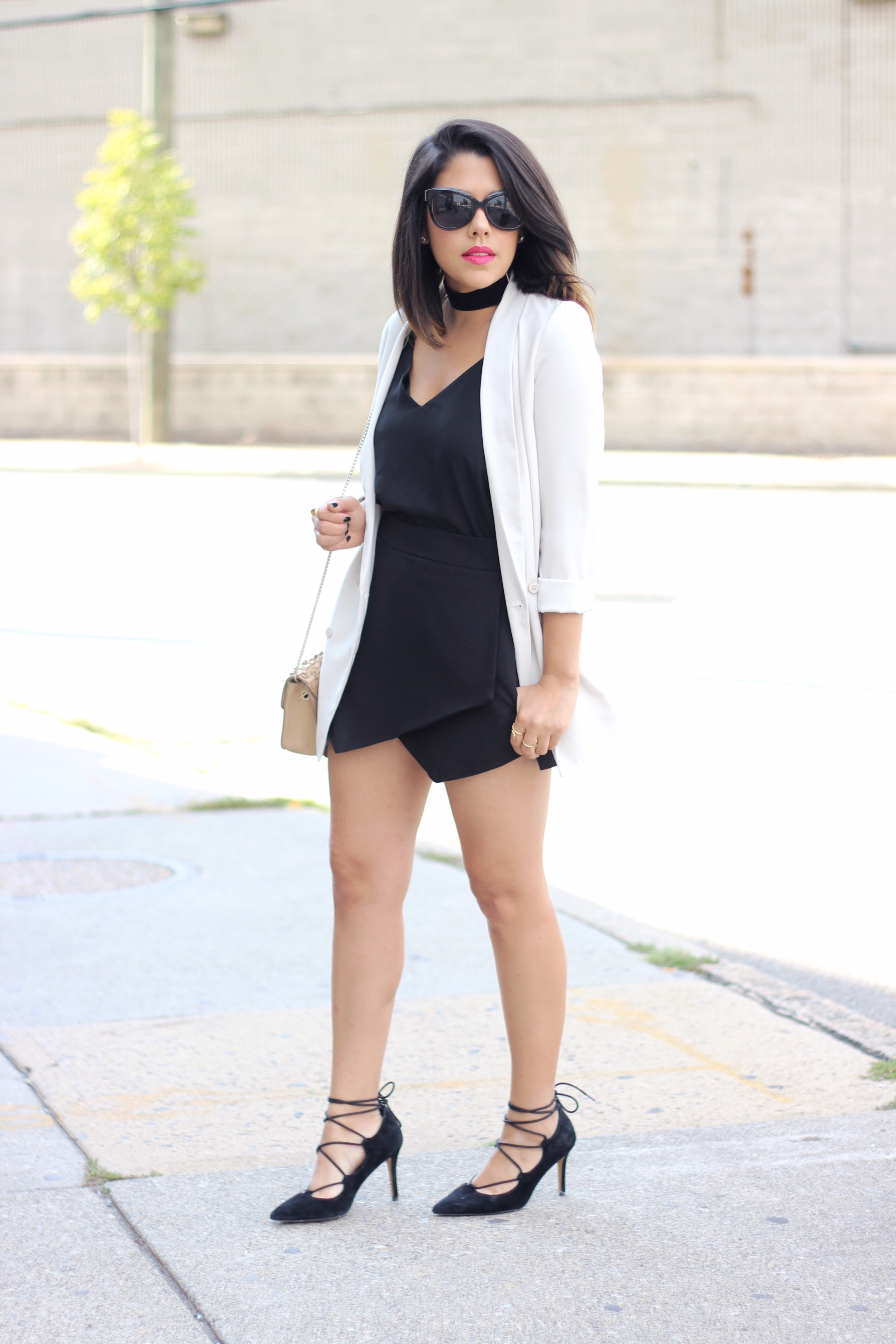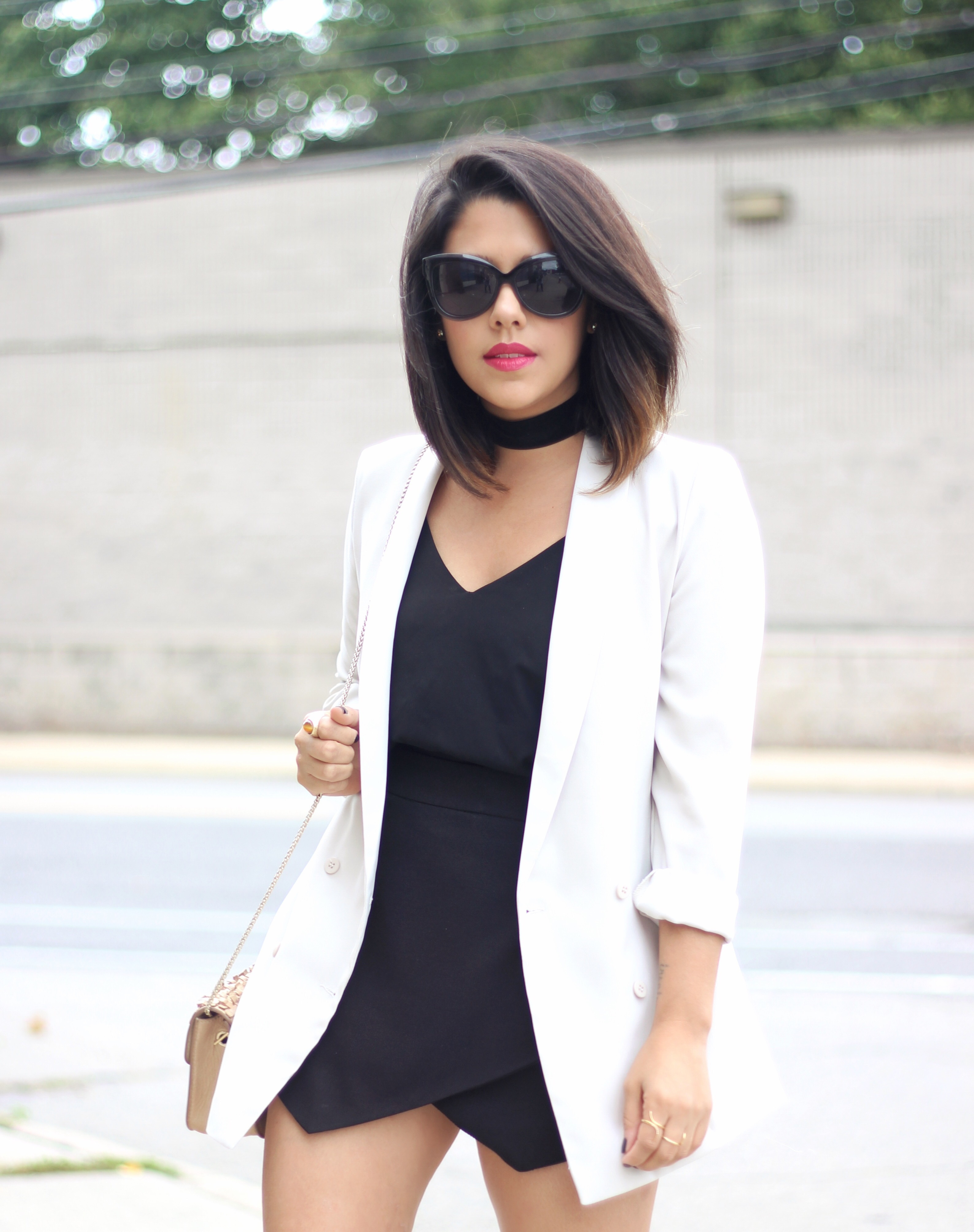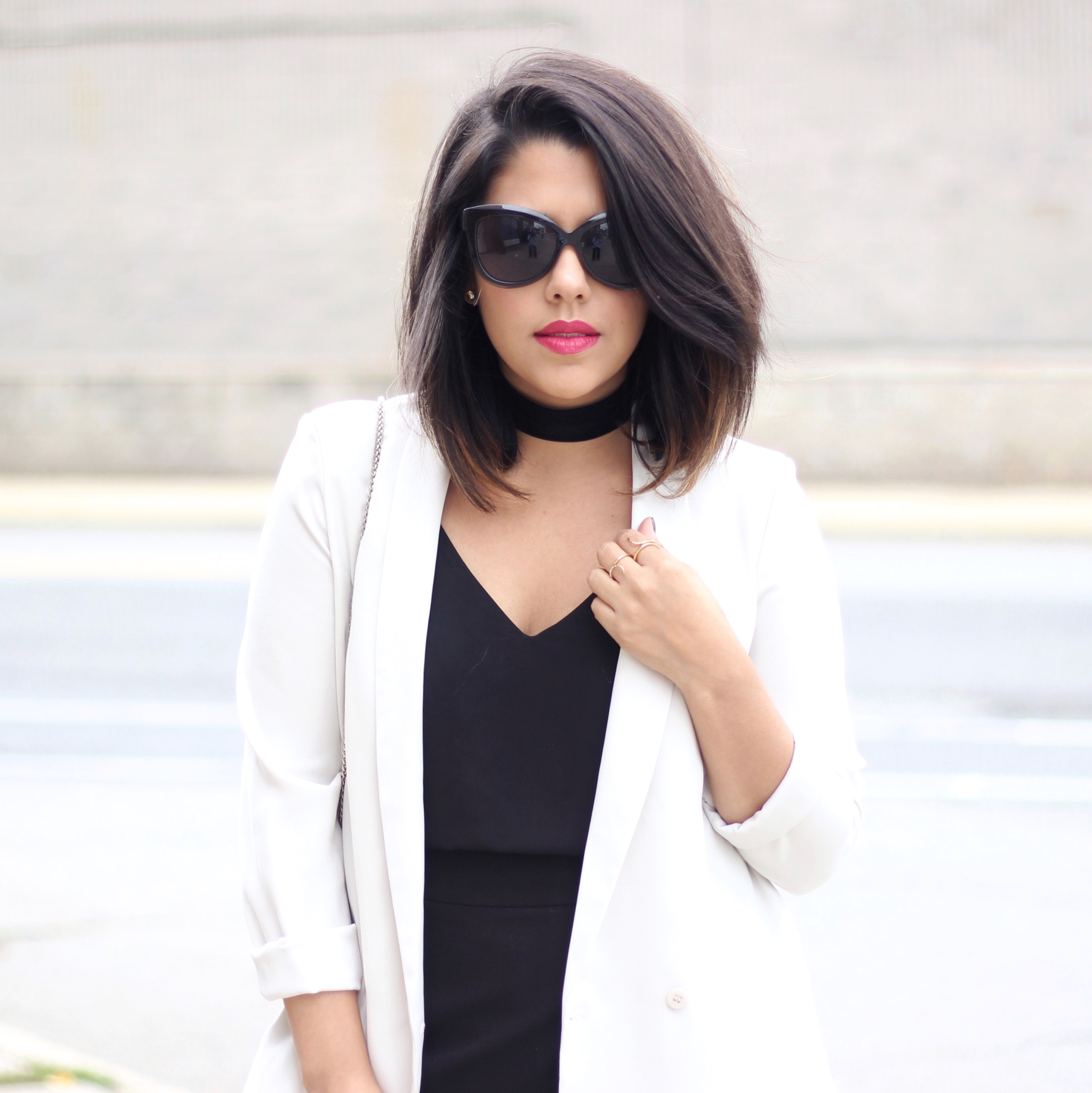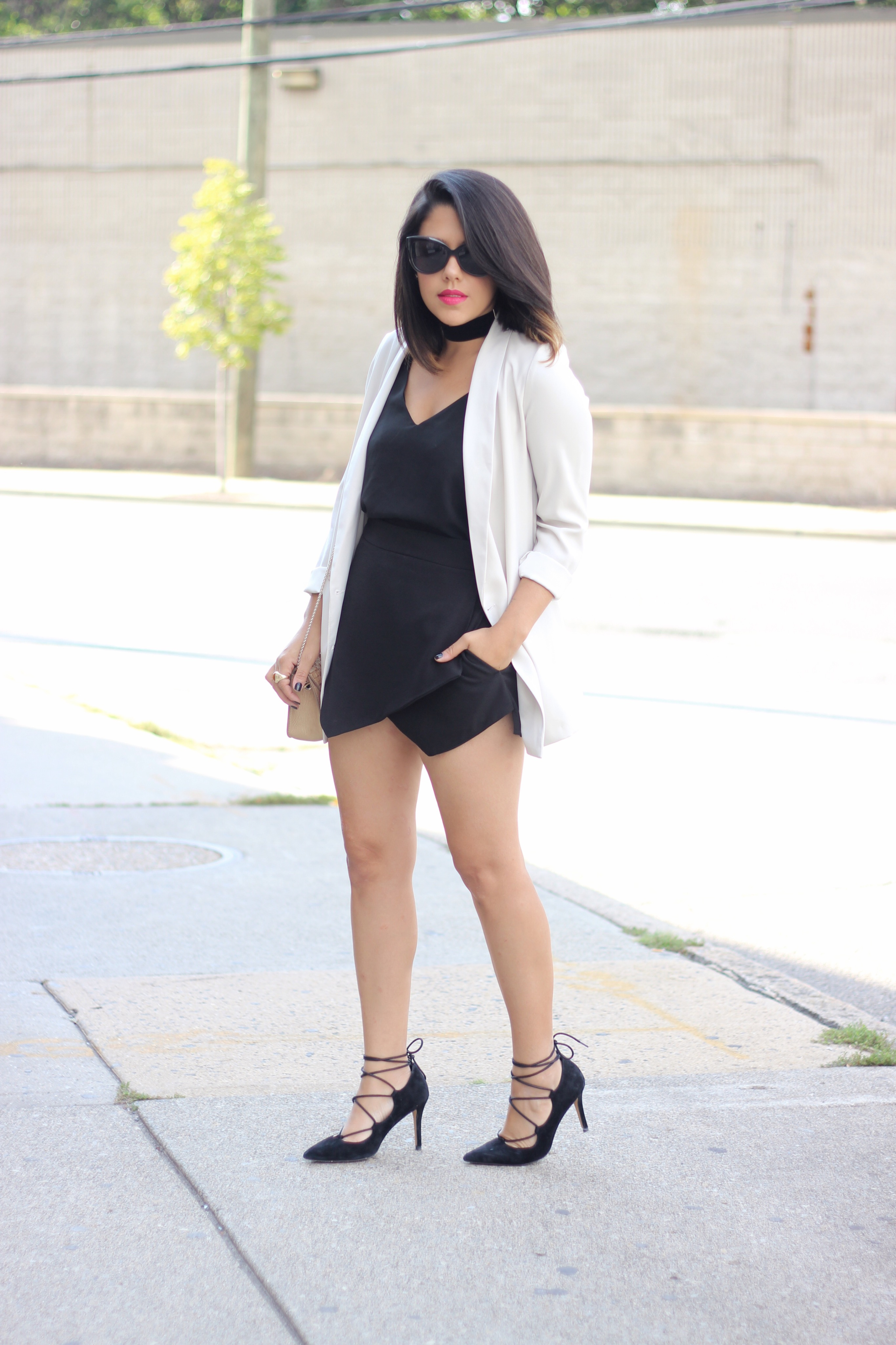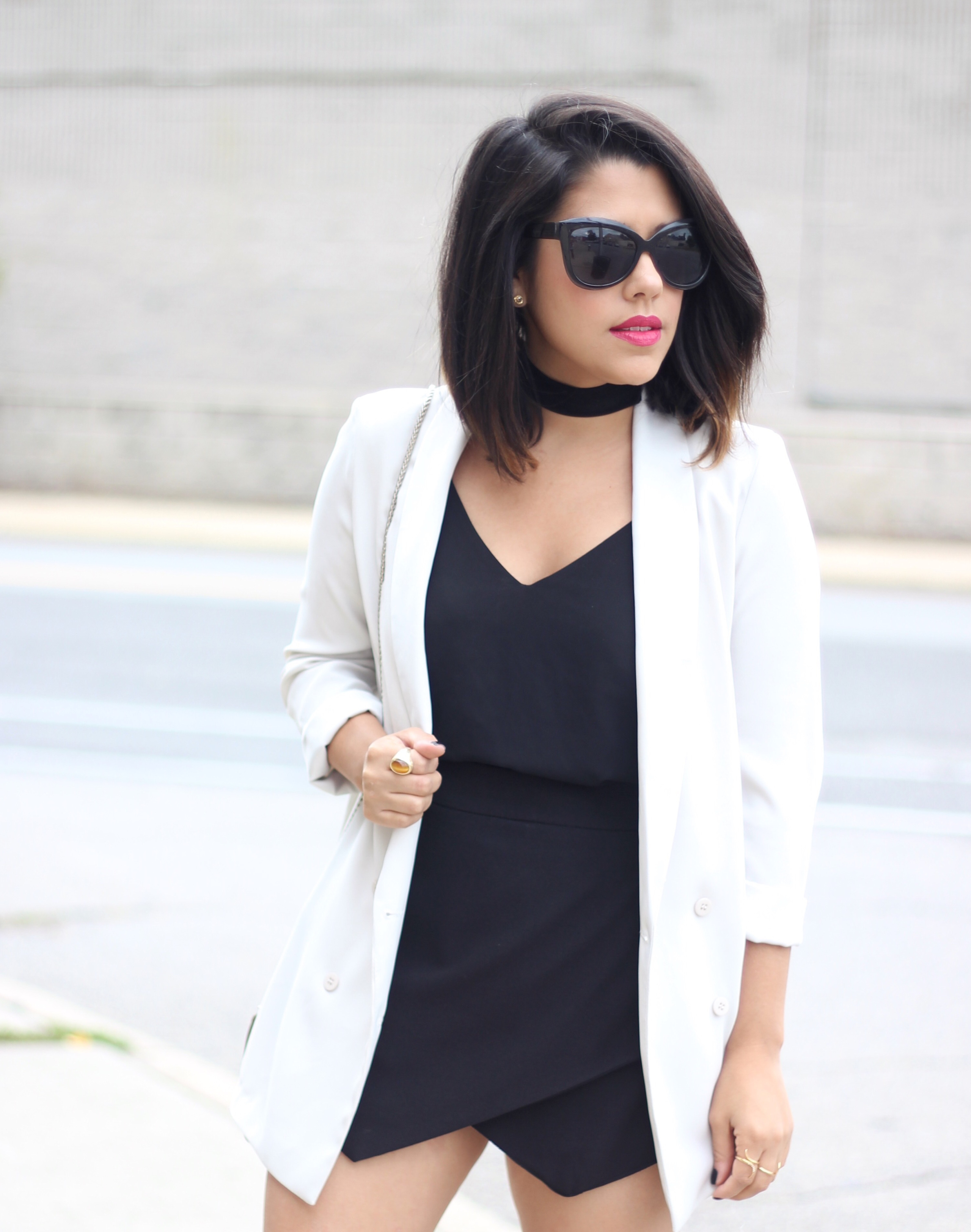 What I'm Wearing
Blazer: TopShop | Top: TopShop | Skort: Boutique [similar here] Shoes: Sole Society
Choker: Bauble Bar | Bag: Furla [love this]
To me, fall is the officially start of blazer season.  I've accumulated quite the collection over the years and continue to stock up on new and different styles.  This one was my latest
purchase.  It was a little more than I wanted to spend [$100] but it's one that I know I will wear many times and get my money's worth.  The color is the perfect shade of light grey/white and the oversized fit is literally everything.  It makes it much more comfortable to wear and pieces can easily be layered underneath without it feeling too tight. For this look, I wore my favorite black cami that goes with literally everything.  I've definitely worn it way too many times.  I also added on this thick velvet choker, which has quickly become my favorite accessory.
Do you remember when this style skort made a huge appearance in the fashion industry
several years ago? Almost everyone was wearing one of these, including myself.  It faded away for a long time and it's now starting to come back.  I wasn't intentionally trying to pick a new one up, but when I saw it at a local boutique I thought that it would be fun to style one again. I really do like skorts though.  They're a fun piece to wear when going out. What do you think of them? The finishing touch to this outfit were these lace-up pumps.  I think they served as a great statement piece and helped make the look stand out more. As much as I do love this season, I am going to miss letting my legs come out to play!
Wishing you all a great start to the new month.  Thanks for stopping by!
-Get The Look-