Disclosure: This post was sponsored by Stitch Fix. All opinions expressed are my own. Thank you for supporting the brands that support Naty Michele.
December, you have definitely made your presence known here in New York! I have to admit that walking around the city during the winter season is something that I have been dreading. When I lived in New Jersey, I could easily get in the car, warm it up and be on my way. City life is much different though. I'm constantly walking outside to get to the train or to go somewhere that might be a few blocks away from my apartment. This means that I am out in the cold quite often. Staying warm is key, while also staying stylish! 
Before I moved, I downsized my closet a ton because I knew that there was no way I could possibly fit everything into my apartment here in NY. I got rid of a bunch of my winter clothes, which was fine back in the spring, but now here we are in December and it's time for me to stock up on cozy pieces. 
This is why I got excited to partner with Stitch Fix again. You may remember a few style posts that I worked on with them throughout the last several years. This time, we decided to collaborate on a Winter Fix that one of their stylists curated for me and I chose two of the items to style and share along with some tips on saying cozy this season!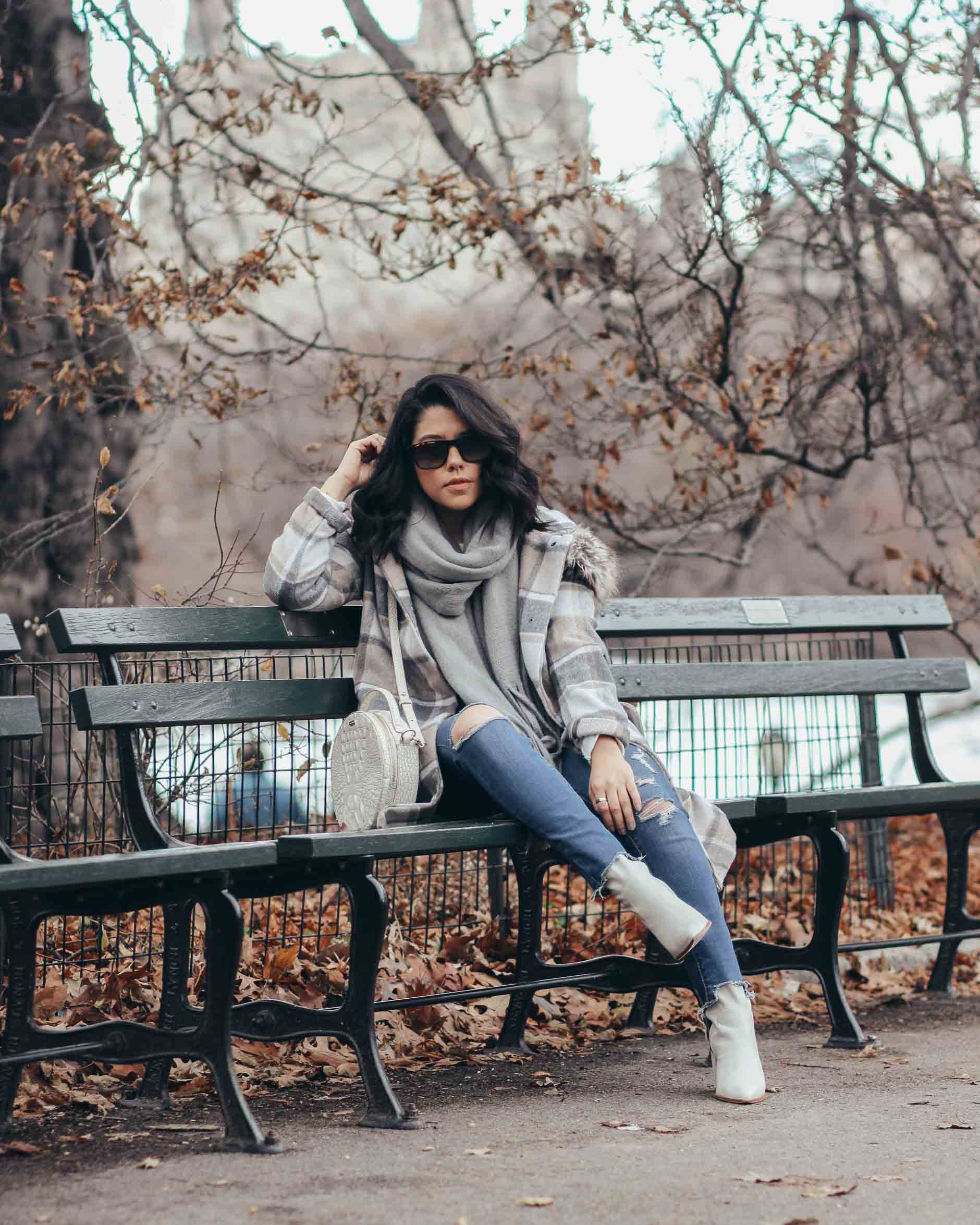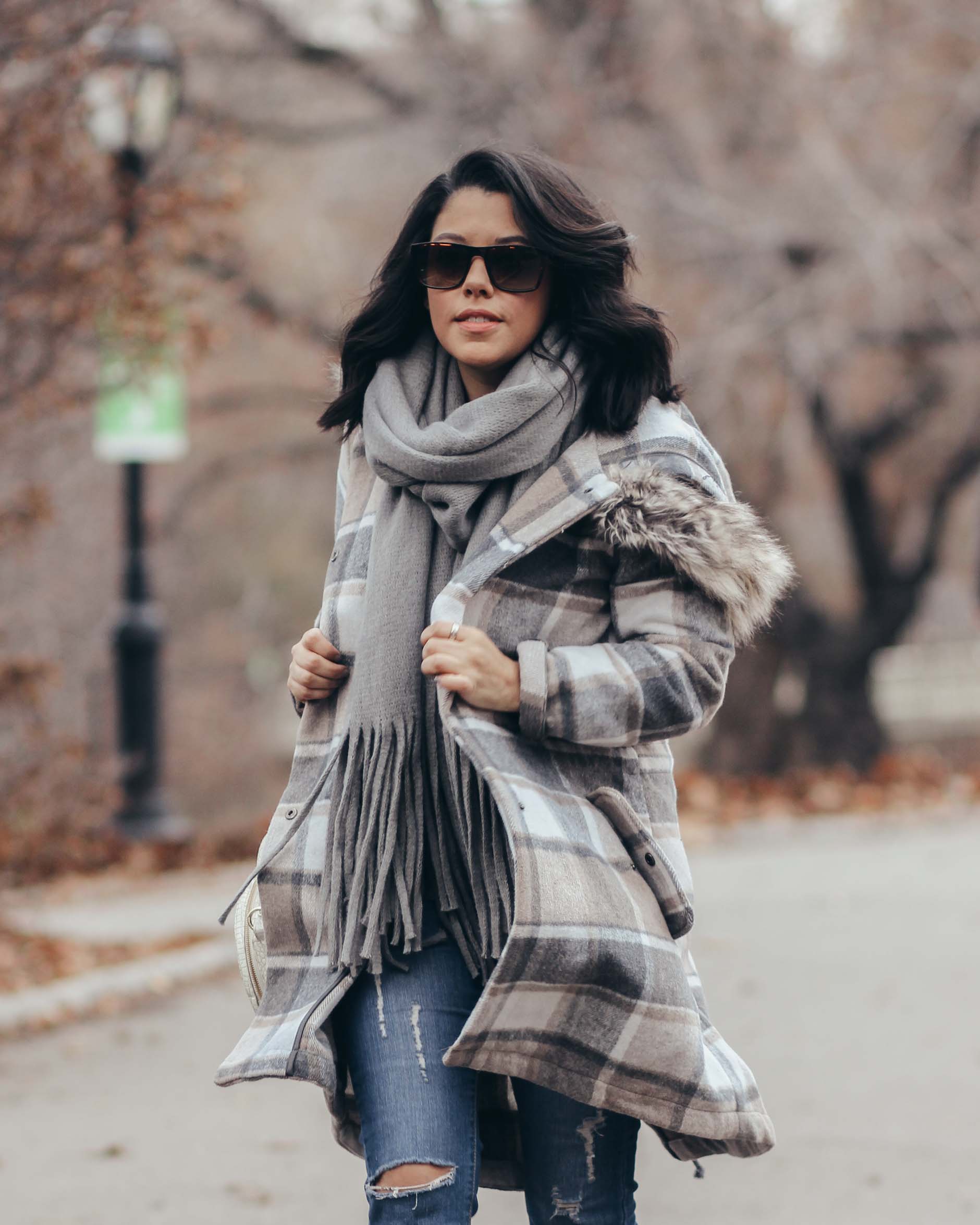 When it comes to cold weather style, I tend to focus my outfits around my outerwear. A statement coat that's also versatile can definitely take you through the frigid months in style. It's definitely worth investing in at least one that you know you can get a lot of use out of. The one that I'm wearing came inside my Winter Fix and it's from BB Dakota, a brand I love. 
The neutral plaid makes this an easy piece to wear in many different ways. The faux fur hood is also an extra added bonus because I will definitely be wearing this as the temps continue to drop. Luckily when shooting these photos at Central Park it was a bit warmer than usual, but on a colder day I would be more bundled up with my coat buttoned to the top! 
Layering is key when it comes to winter fashion. I tend to wear thin long sleeve tees underneath my sweaters for extra added warmth. A lot of times the cold air can go straight through your sweater hitting your chest, so wearing something underneath can help solve this problem. You can even throw on a button up underneath or layer a long coat over a shorter jacket. Once I've got my main layers, I'll add on a thick scarf. This fringe one also came in my Winter Fix and it's from Look by M. I always say the wider the better when it comes to scarves because they can double as a shawl. I actually wore this one around my apartment the other day. It's super soft and definitely another versatile piece. 
By the way, can we just give it up for my mama for a second for killing it with that scarf flying shot? Thanks mom!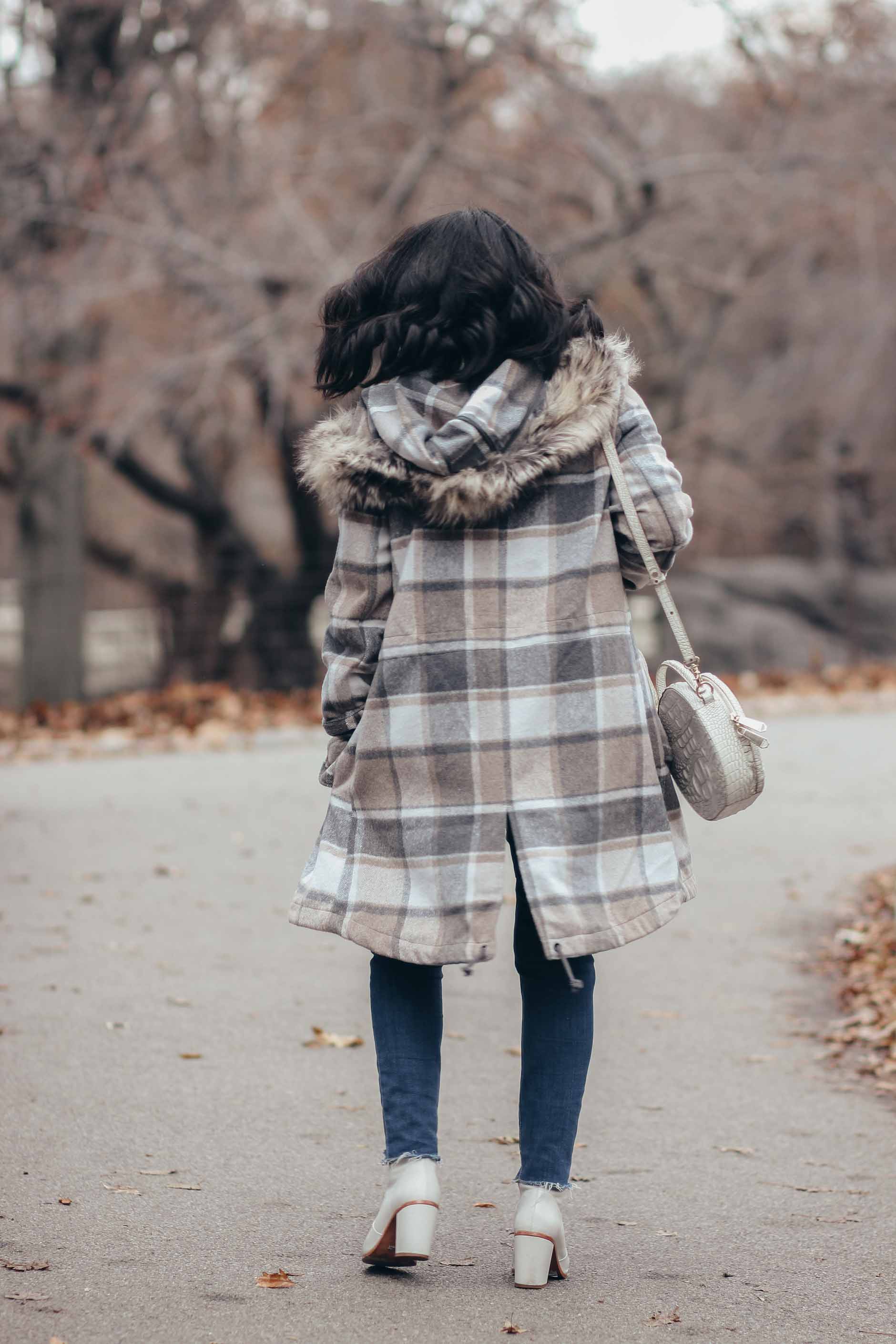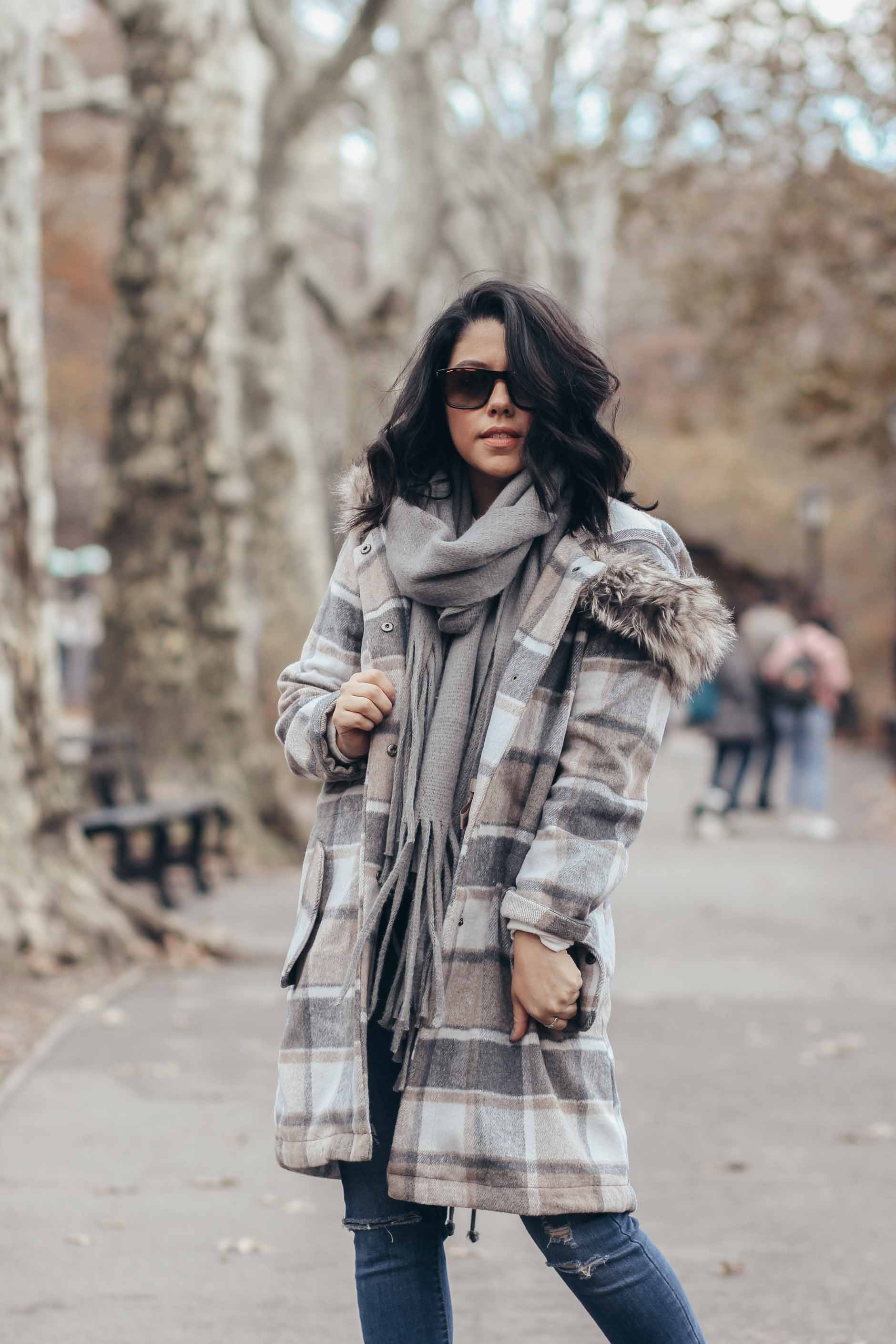 When it's SUPER cold out and I mean when it's below 20, I don't typically wear jeans, but when I do I make sure to throw on a pair of tights underneath first. A few other must-have winter accessories for me are gloves, ear muffs and beanies. I admit I'm horrible with gloves because I lose every single pair, but hopefully this winter I'll be able to hold on to them! 
When it comes to footwear, it's all about the boots. I prefer taller ones that come midway up my leg, like these white ones that I have on. They're perfect for wearing underneath denim or over your pants. If I'm getting really dressed up, then I'll opt for OTK boots over a pair of tights to keep my legs covered while wearing dresses and skirts. 
Some of the other items that came in my Winter Fix were a few sweaters from Market & Spruce, denim, a long cardigan and a leopard clutch. I've already worn some of them and loved being able to add them into my new winter wardrobe. Just in case you're not too familiar with Stitch Fix, I'll break down how it works!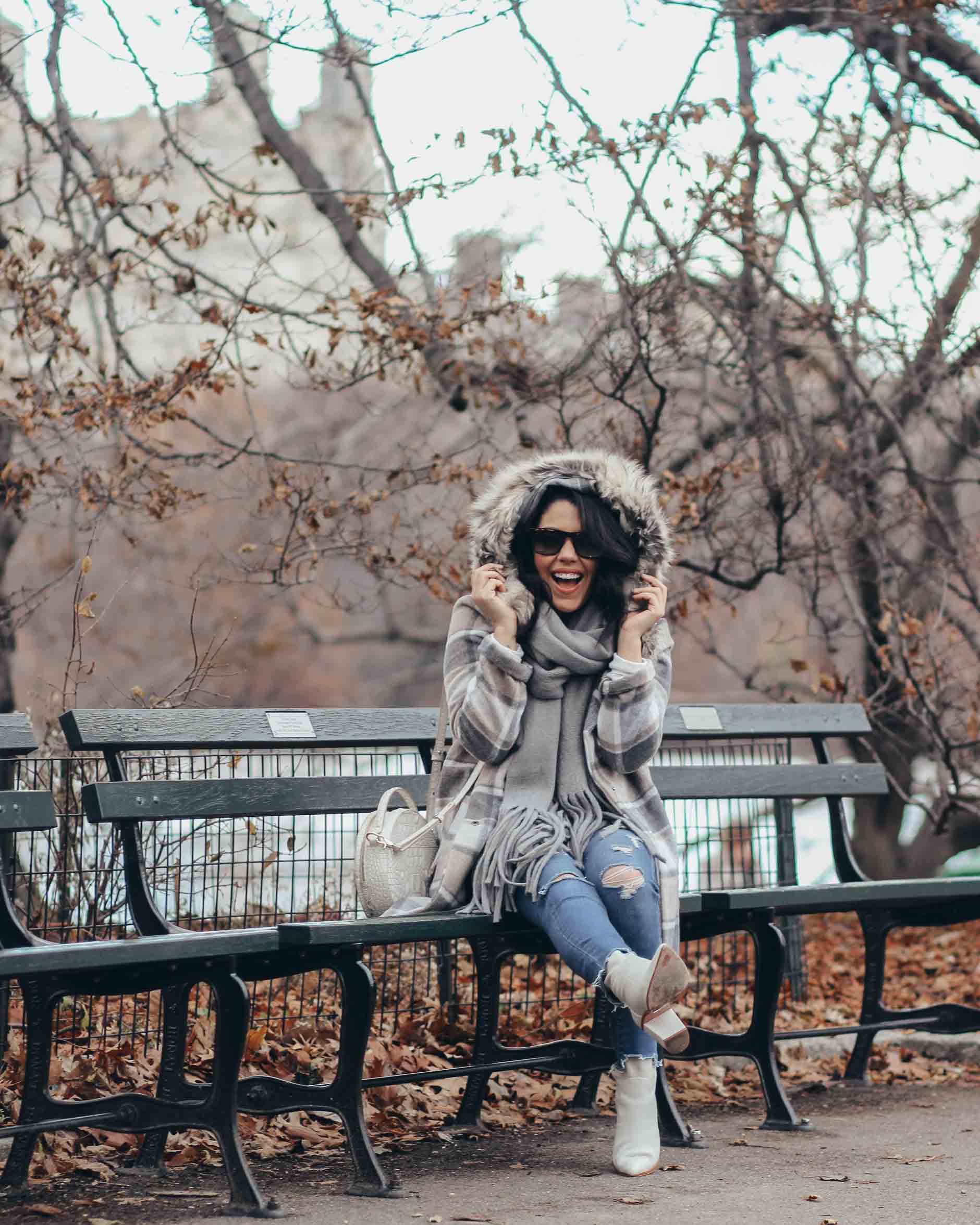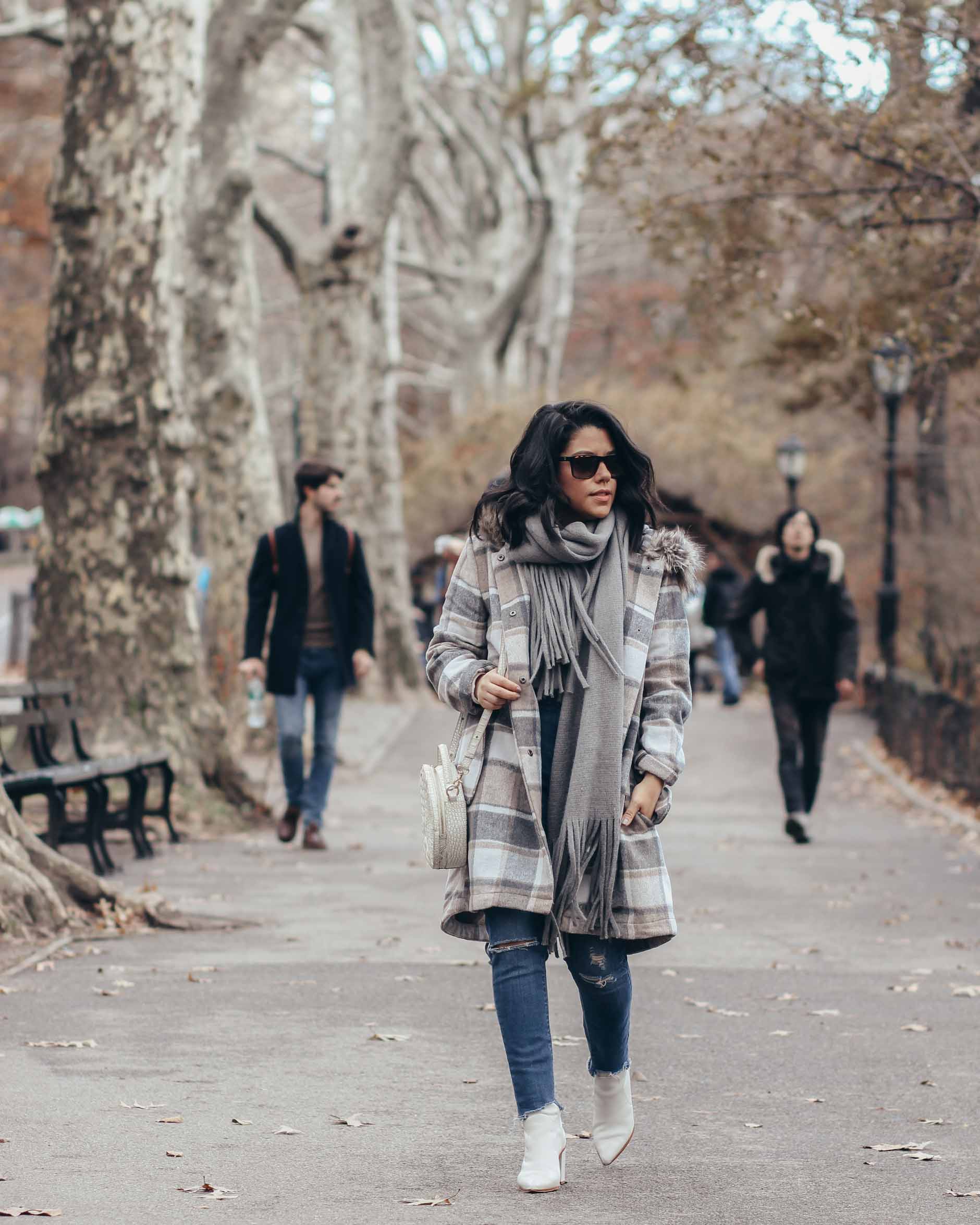 How Stitch Fix Works 
It's a personal styling service that gets personalized specifically just for you! By filling out a style profile on their website, the stylists are able to curate a fix that not only matches your style, but also works well with your budget, body type and fit preferences. I love that they're able to send me petite items when needed since I'm so short! The best part is that you do not need a subscription. You're able to order a Fix anytime you want, either on-demand, once a month or even once every season. Each time you will receive 5 hand-selected items. You choose what you want to buy and what you want to send back. If you decide to purchase everything, you get 25% off at check-out!
Have any of you tried Stitch Fix yet? What are some of your favorite ways to stay both cozy and stylish during the winter? Feel free to chat with me below! ❤️