It's time for another round up of my current favorite beauty products and all of these are on constant rotation.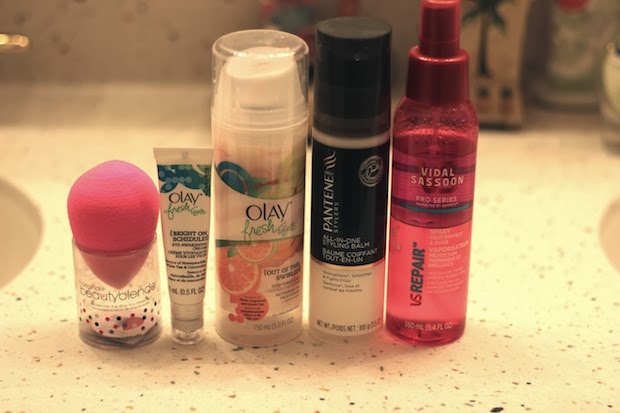 I was originally planning to do a post like this every month, but unfortunately that has not happened yet.  I was long overdue for another one of these.  I would love to know if any of you have already tried some of these products!
My constant battle is with the dark circles under my eyes, especially when I wake up each morning. I've made it part of my daily routine to use this after showering and before applying makeup.  It has a tri-roller ball that cools the skin underneath your eyes while the cream hydrates and reduces puffiness and dark circles. So it definitely makes you feel more awake!  It's infused with honeysuckle, white tea, and cucumber extracts.  Now I am not saying that this will completely take away those dark circles, but I have definitely noticed a difference since I started using it.  The best part is that it fits right in my bag, so if by chance I forget to apply it before leaving the house, I can just take it with me and apply it on the go!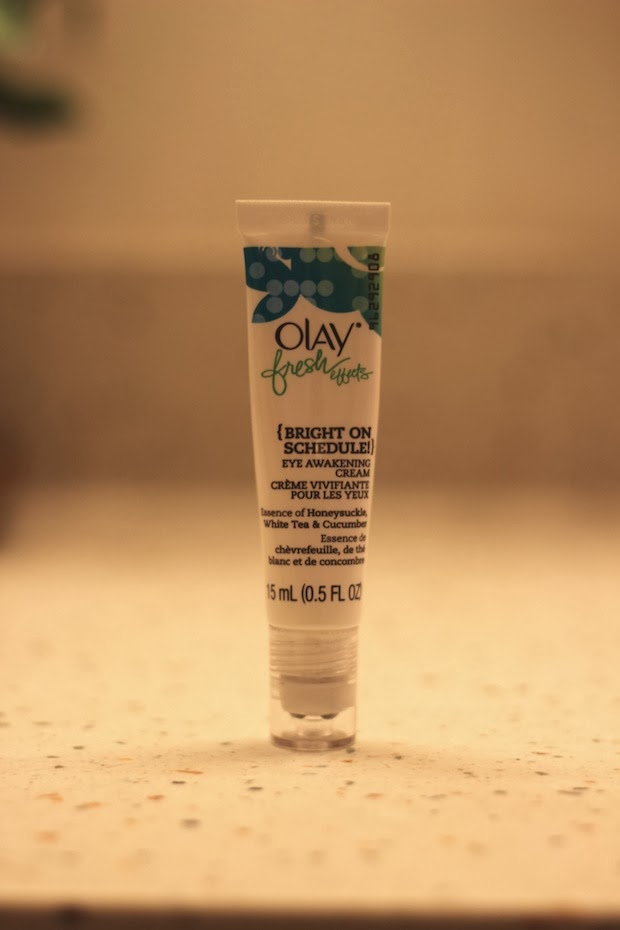 I'm totally handing in my late pass on this one because it took me such a long time to actually try one of these.  But I have to say, I really love using it so far.  The blender works both dry or wet, but I prefer using it when wet.  It makes my foundation go on so evenly and gives off more of that "flawless" look.  The smaller part is also good for applying concealer underneath your eyes too.  It's super easy to clean with the blender cleanser.  Back when I had subscribed to birchbox, I received the cleanser so now I can finally use it.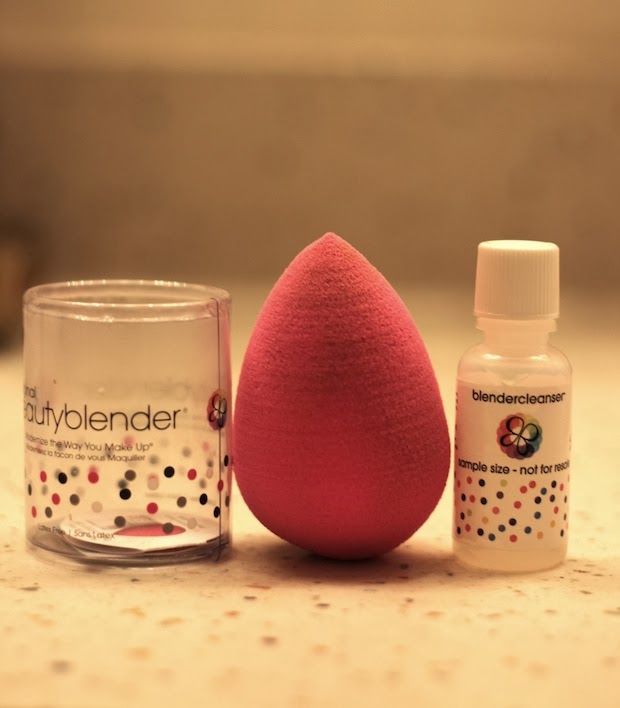 I have to confess that this is my first time using a heat protectant spray.  That's really bad, I know!  The truth is that so many women don't use one before blow drying and using hot tools.   I have only used hair serums and since this is my first time using a spray like this, I don't really have anything to compare it to.  But I can say that I really do like it so far.  It can be applied to both wet and dry hair and it also gives your hair more shine!  I have noticed a difference for sure.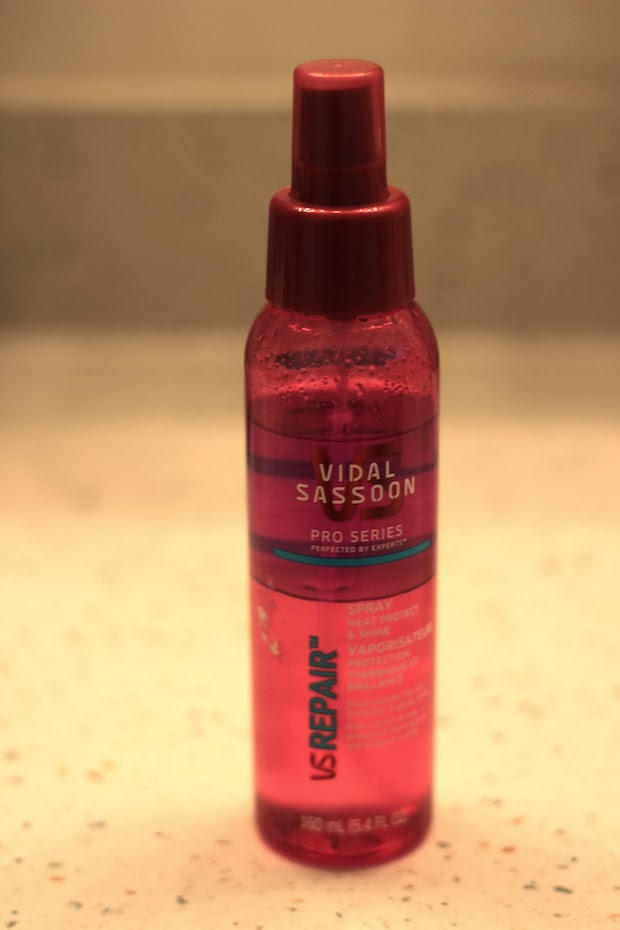 I am always trying out new moisturizers and exfoliators and right now this one is at the top of my list. I've been using it a couple of times each week and my skin is already feeling smoother.  I've also noticed that dry patches have gone away 🙂  Some exfoliators can be really rough on the skin, but this is one of the most gentle ones that I have used.  Plus, this one smells great with a light citrus scent.  The one I have is infused with white grapefruit and green tea.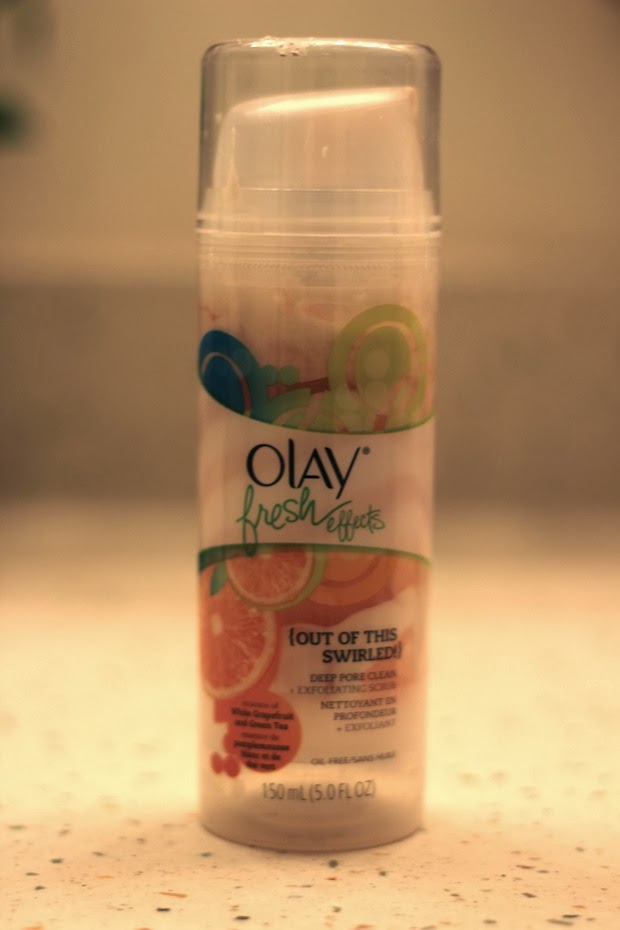 Pantene All In One Styling Balm 
I use this every day before styling. It's taken place of the serum that I was using before.  This styling balm smoothes and fights frizz and also helps to strengthen hair.  I've noticed that after using it for almost a month, my hair has been looking healthier.  I honestly think that this is the healthiest my hair has ever been since I've stayed away from dying it.  Now I am just trying to keep it this way for as long as possible!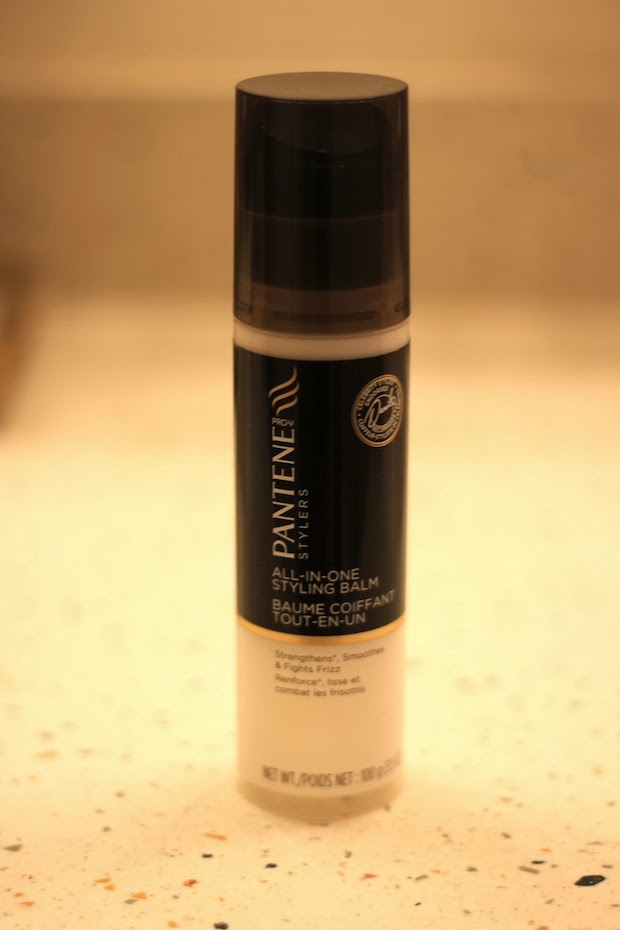 Have a great day love and can't wait to share more about my San Francisco trip with you!
<3