Happy 1st day of April!  I hope that you all had a lovely Easter and weekend.  I wore this to Church and brunch and I wanted to make sure it was very classy but still fun for the holiday.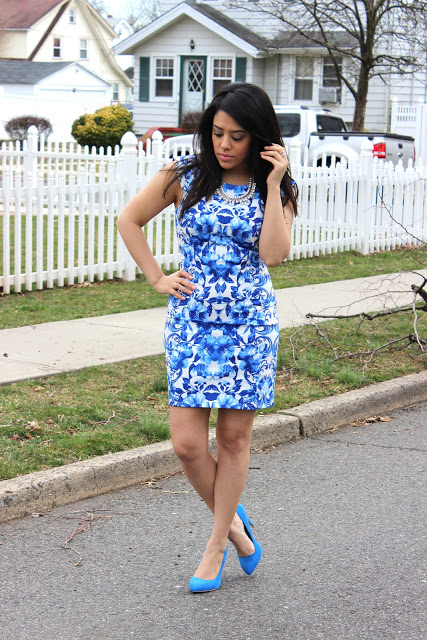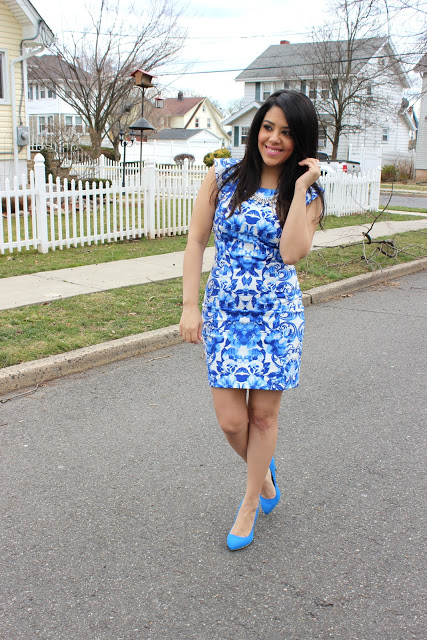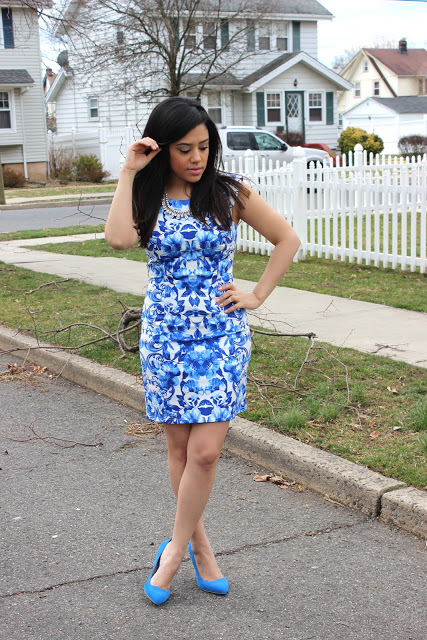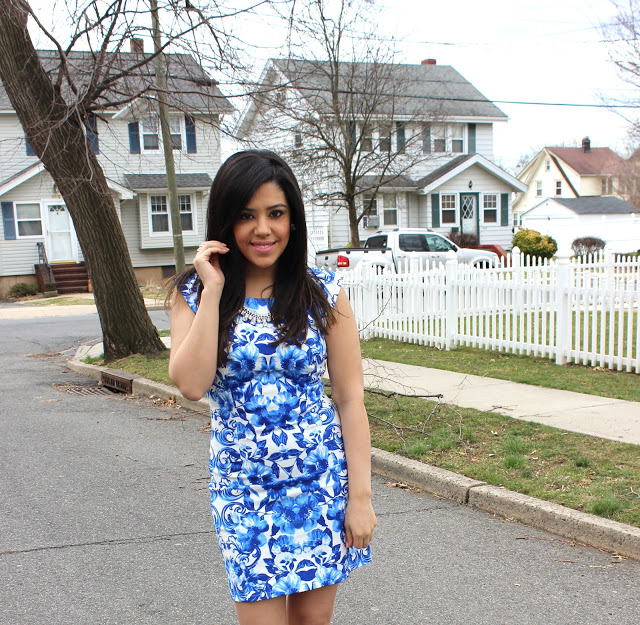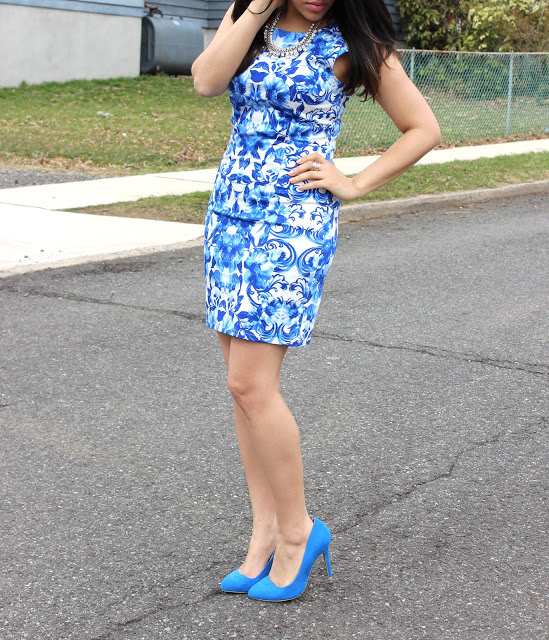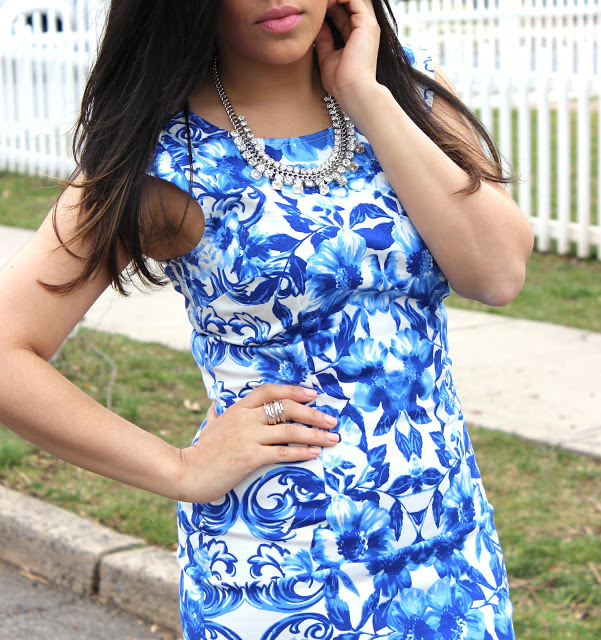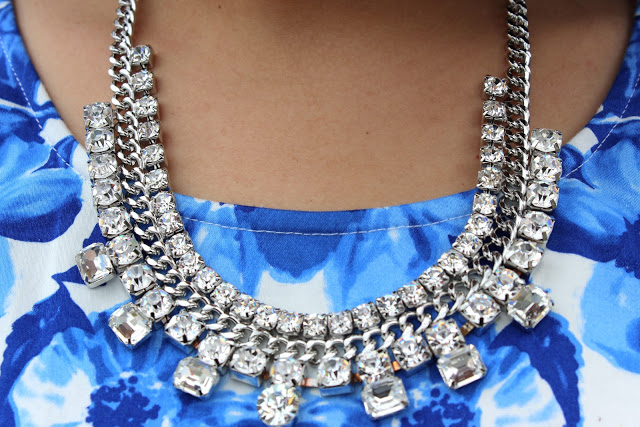 I've been loving blue lately and never used to wear much of it before.  I thought this floral shift dress was perfect for the occasion.  I love the color and print and it fits me like a glove. These shoes are obviously a perfect match as well.  I have to say that Forever21 has definitely stepped up their shoe game over the past few years.  I always find great pairs there.  My favorite part of this outfit is this gorgeous necklace.  It also comes with matching earrings. I have seriously been looking everywhere for something similar to this but I was not having any luck.  It's such a great statement necklace with so much versatility because it would look just as good with a graphic tee to dress it up.  I will be doing a giveaway later this month with Erika from
Lola Blue
so stay tuned! She has amazing pieces on her site.
On another note, when the seasons change that is the best time to clean out your closet and that's where I come in.  If you are looking for any style/closet consultations and personal shopping please send me an email to
aloveaffairwithfashion@gmail.com
XO