It's the start of another lovely week! I have some big news that I will be announcing tomorrow.  I'm excited and nervous at the same time.  I feel very blessed and this is such a great way to start off the new year!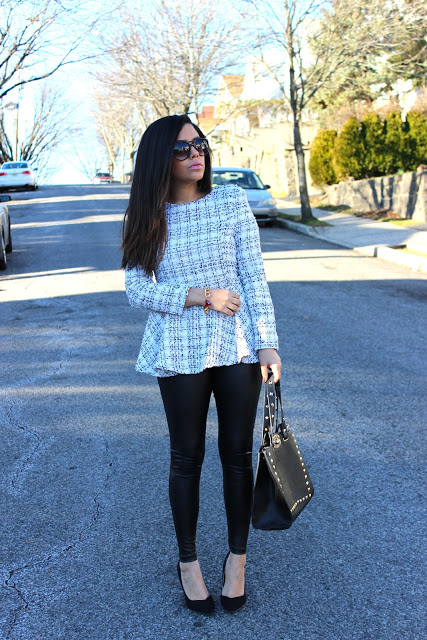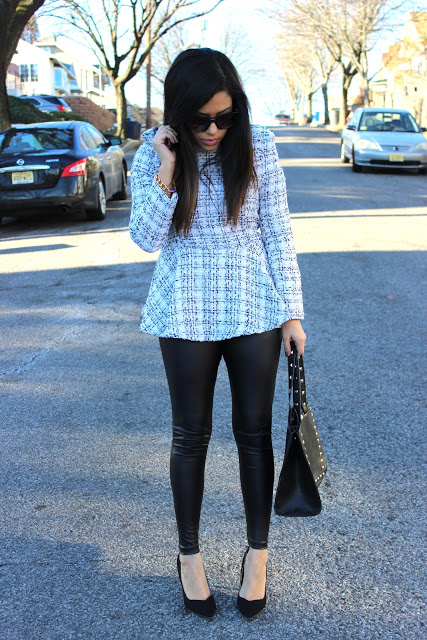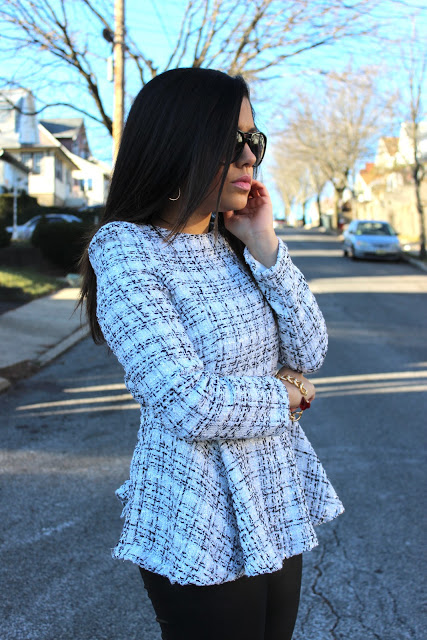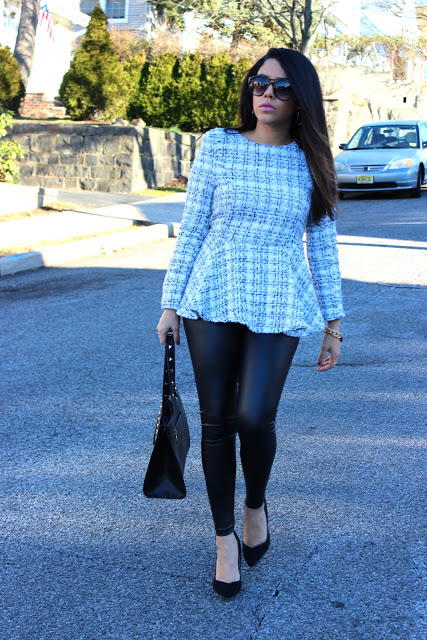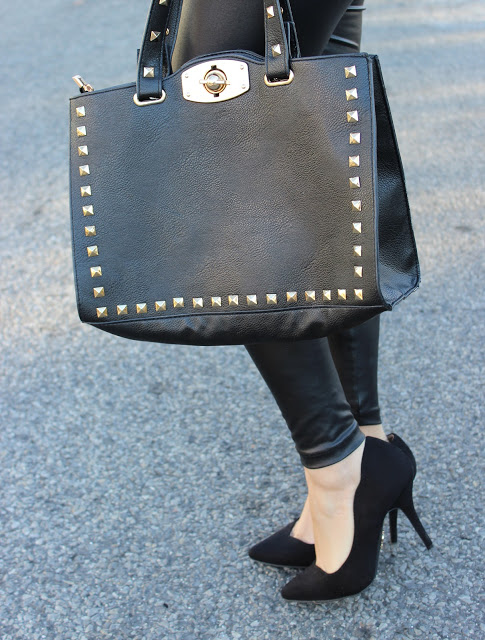 I just received this peplum tweed top from
OASAP
and I adore it.  It's actually listed on the site as a jacket.  There's a nice lining so it's pretty cozy and a little thick.  I really love how it looks paired with these faux leather leggings.  I just wore them on Saturday but decided to put them on again today!  When wearing leggings, I am always careful that the tops I put on are long enough to cover in the front if you know what I mean.  The length on this was just perfect 🙂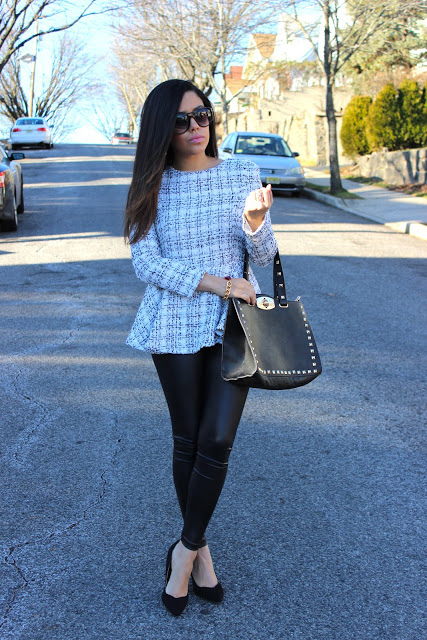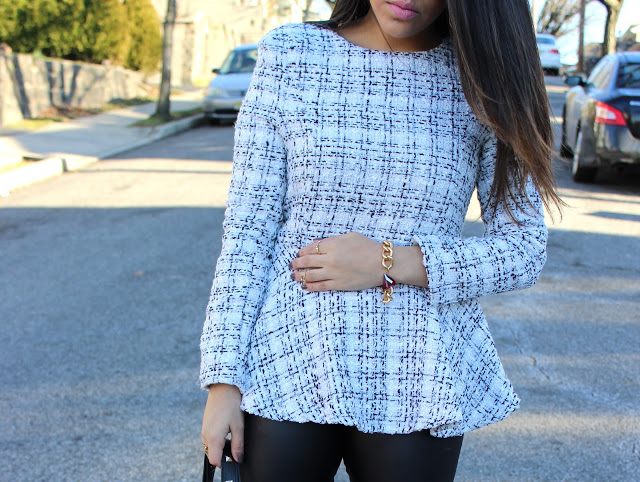 I wanted to add a little color so decided on this lovely heart chain bracelet that I got as a Christmas gift from
Happy Wrist
.  She really has the cutest accessories!  I could have easily gone with black or silver jewelry, but I really like how the gold stands out with this outfit.
Just a little reminder…
"There's beauty in simplicity."
<3