Another solo trip is in the books! I was debating whether or not to share a full life chat write up about it as I have done with all my other solo trips, but decided to just talk about each city individually in these little travel guides. I've been back for a full week now and I'm still on a Europe high. I've officially kicked the jet lag, although I've been waking up around 6:30am every morning and have somehow turned into an early bird. Not mad about that though. I hope it continues.
I wanted to make sure that I put these posts together in a timely fashion (unlike Italy when I waited MONTHS) so I decided to kick off this travel series with Brussels, since I spent the least amount of time there. In case you weren't traveling with me via IG Stories, I went from Amsterdam to Brussels to Brugge and then back to Amsterdam with a half-day trip to Utrecht. I will be sharing all of it on here!
Transportation Tip: You can travel to all of these cities by train in less than 2 hours. Brugge to Amsterdam is the longest ride, but connects in Brussels so it breaks up the time. I booked my tickets in advance on Rail Europe and Thalys, but you can also purchase day of. Prices tend to vary depending on when you book. 
I spent a little less than 2 days in Brussels, but it was just enough to give me a taste of the city. Before arriving, I had heard many mixed things about this city. There are some people who absolutely love it and some who said it wasn't worth spending more than a day in. I think I fall somewhere in the middle of that. I liked Brussels and would recommend a few days here because I do think that it's worth checking out, but it wasn't my favorite city. We all have such different travel experiences and it's one of those things that you need to see and decide for yourself.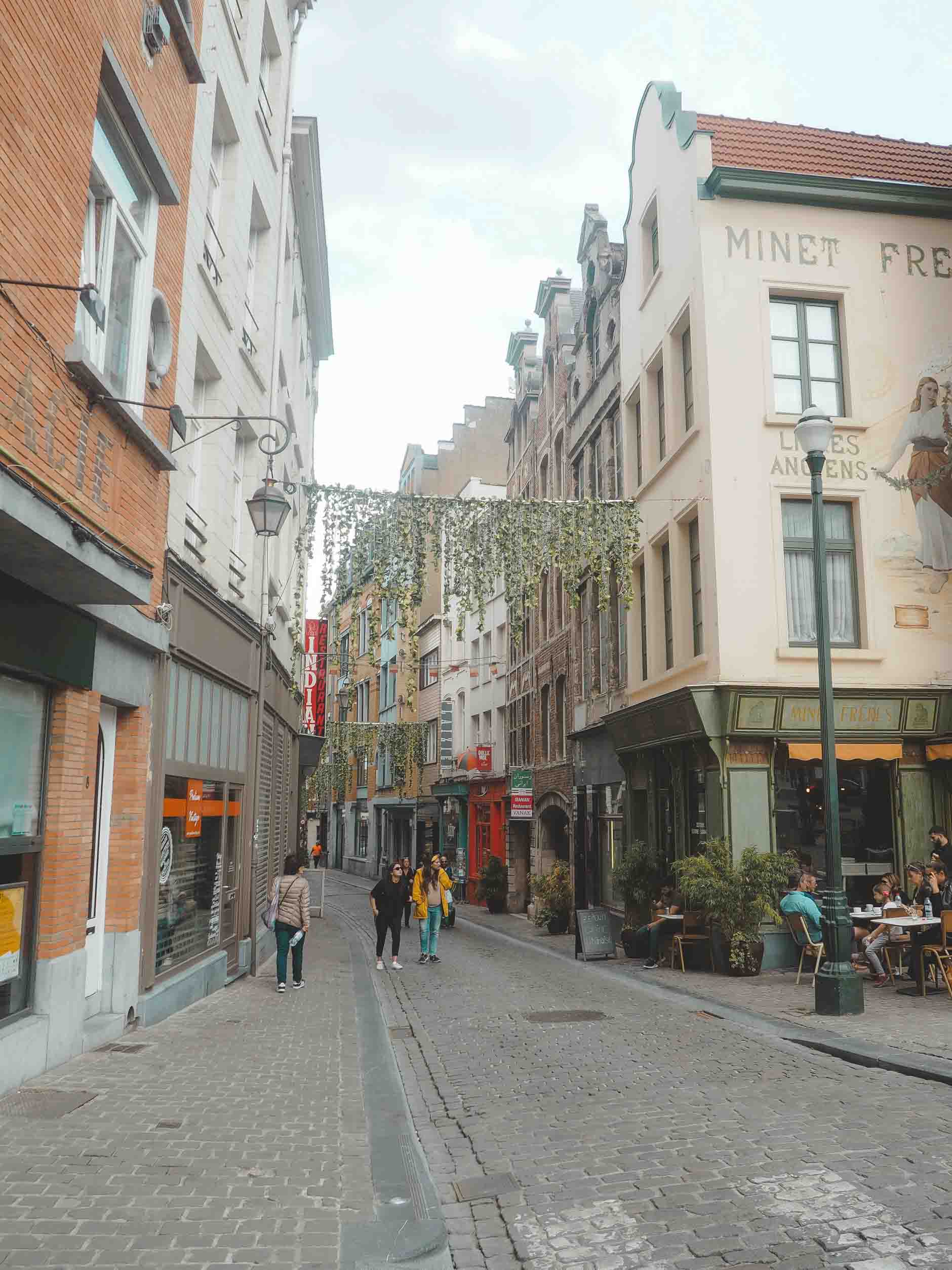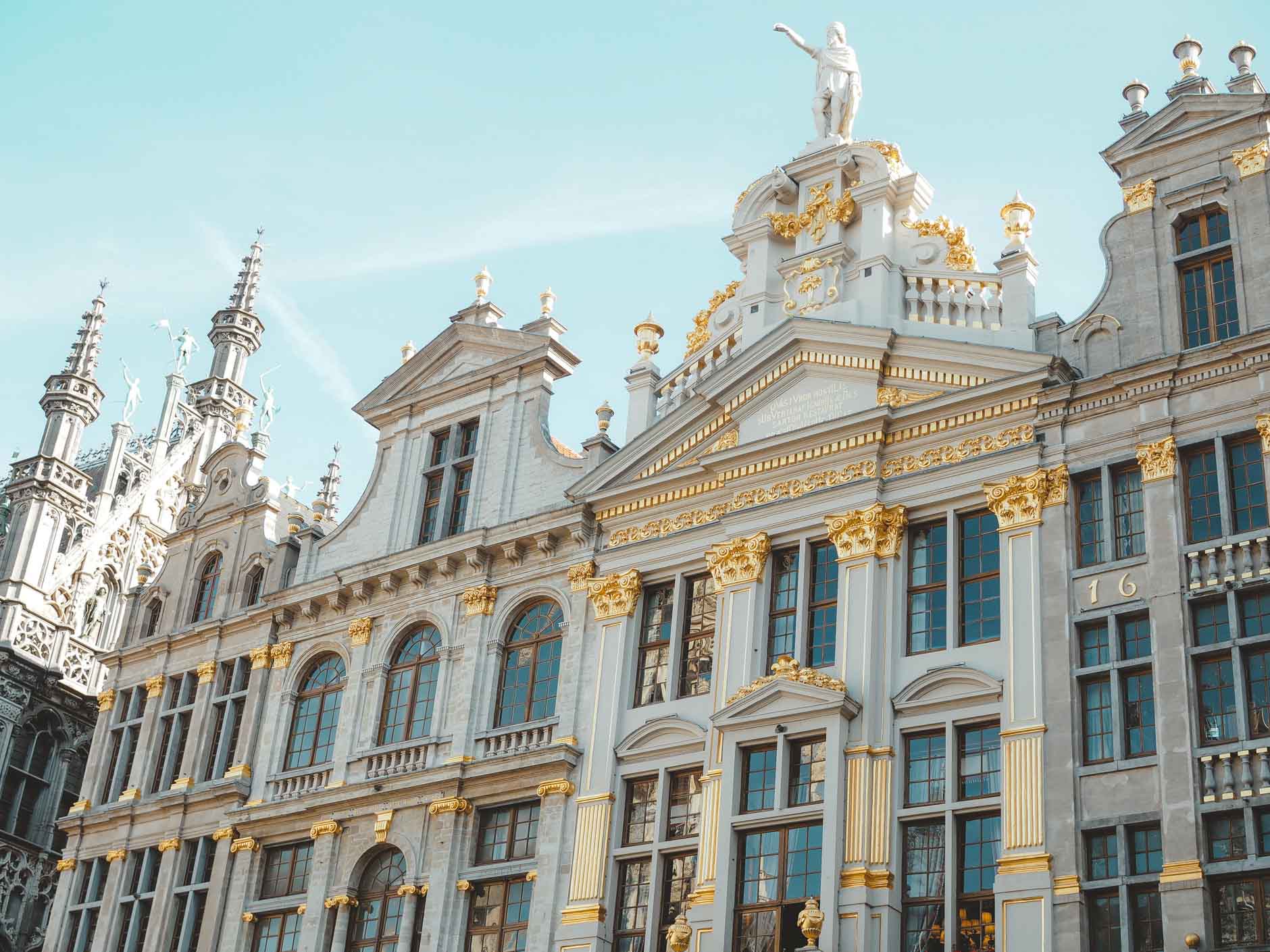 As a solo traveler, I felt very safe in Brussels. Out of all the cities that I went to on this trip though, I felt the least safe here. Nothing ever happened that made me uncomfortable, but you just have to be very alert and aware of cons and pickpockets, especially in the busy touristy areas and train stations. Leave your valuables in your hotel safe (or at home) and wear a cross-body bag. There were a lot of beggars in the city center area where I stayed. Some women will come right up to you and shake a can in your face so that you can give them money. I was there on a Sunday and Monday and both days had a completely different vibe. Weekdays seem to be a lot more chill and calm than the weekends.
Admittedly, Belgium was not high up on my bucket list. It's one of those places that I thought maybe one day I'd visit, but I hadn't made it a must-see until recently. I fell in love with it though, mostly because of Brugge, but more on that later. And it wasn't just because of the abundance of incredible waffles and chocolate (and beer), but because of the history and the architecture. You absolutely must add Belgium to your list if it's not already on there. So without further adieu, here is my travel guide for 2 days in Brussels.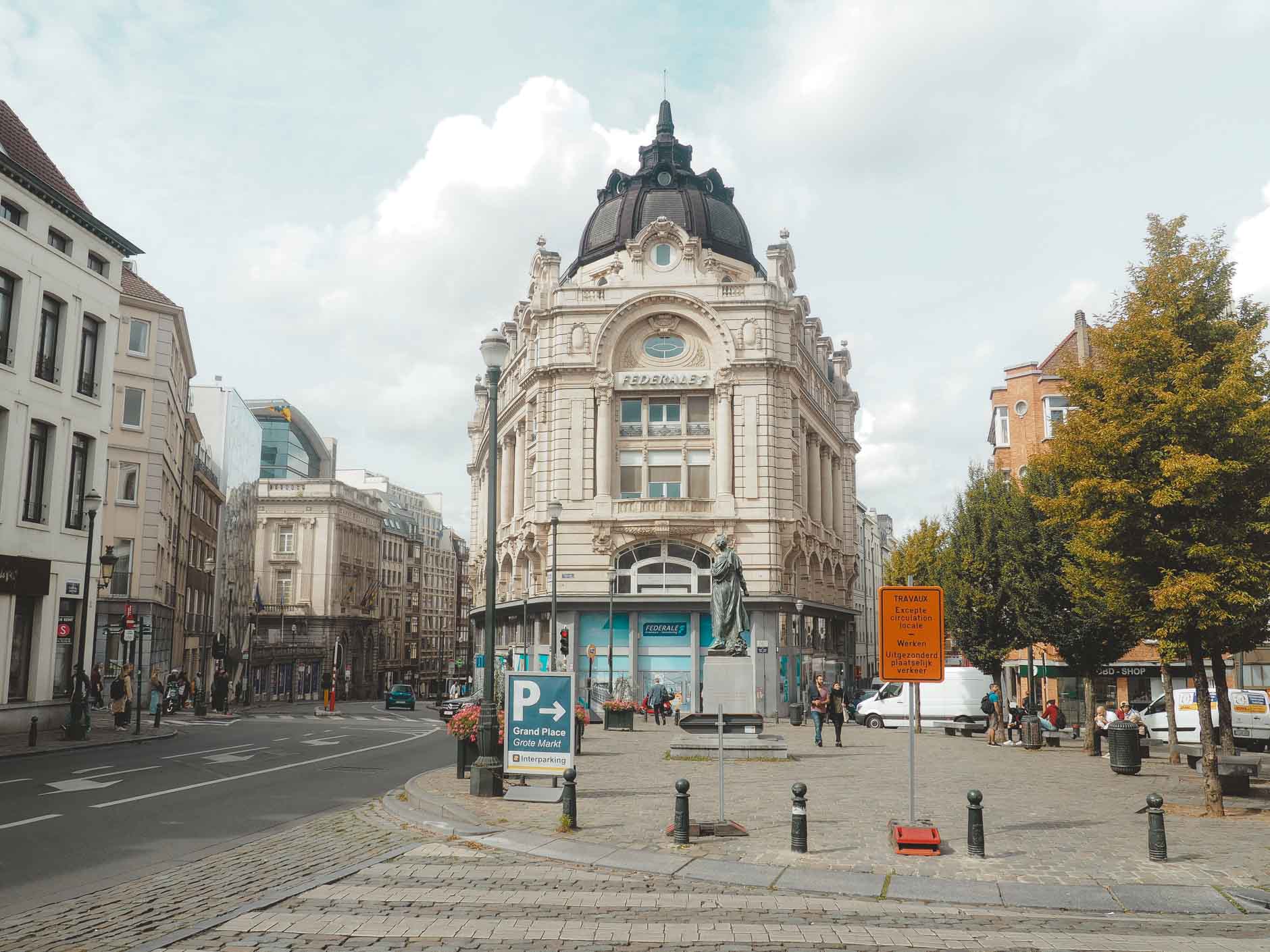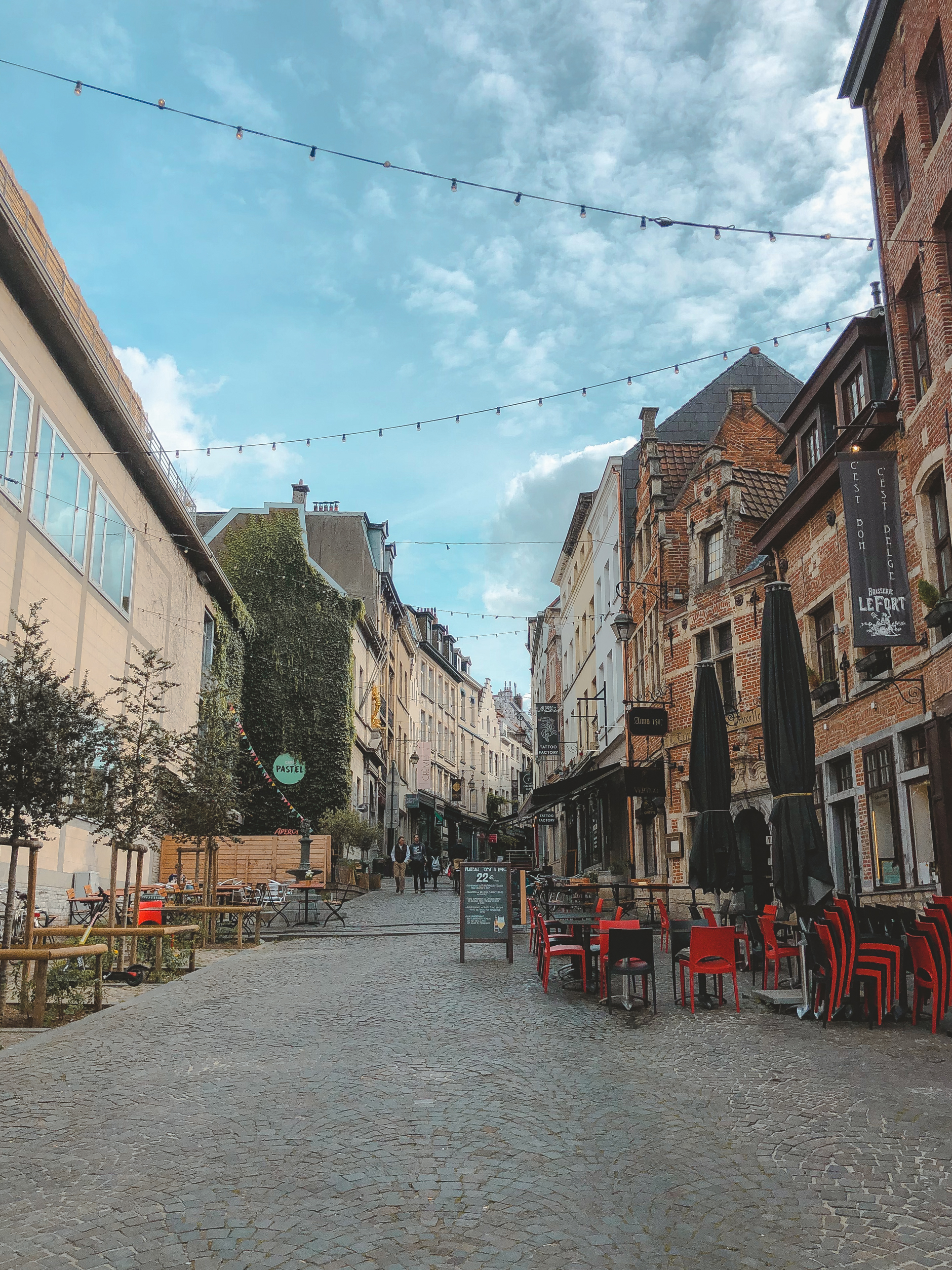 BRUSSELS TRAVEL GUIDE 
WHERE I STAYED 
Hotel Agora – I found this hotel on TripAdvisor and after reading a bunch of reviews decided to book it solely for its location and affordable price. I admittedly didn't know enough about Brussels before arriving, so I wanted to ensure that I'd be in the center of it all. This location was perfect for me and all of the things that I wanted to do as I was able to walk everywhere. It's also a 5-minute walk from Brussels Centraal, making it really convenient to hop on the train. I believe this hotel cost me $300 or so for two nights.
A few things to note: There is no elevator. The front desk locks up at night so you need to get into the building with your room key. If your room is facing the street as mine was then it will be a bit loud at night. I slept with an eye mask and put on the white noise app on my phone to fall asleep.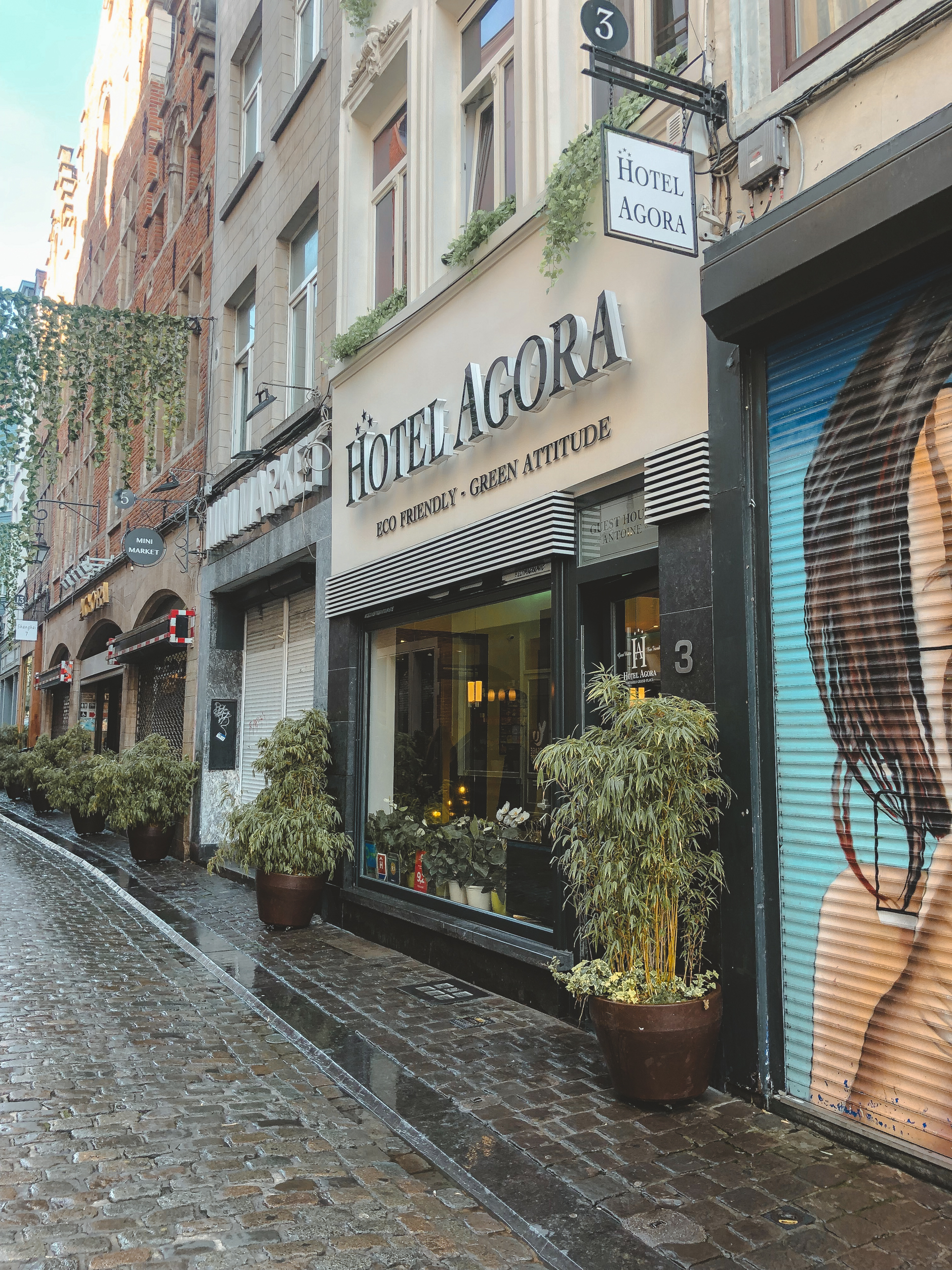 WHERE I ATE 
Fin De Siecle – Authentic Belgian restaurant. The only menu is on the wall and it's written in French. They translated everything for me and helped me choose my dish. I went with their sausage and mashed potatoes. Great food! They don't accept any cards. Cash only. This restaurant was filled with locals rather than tourists. (Thanks for the rec, Kathleen!)
Peck 47 – They serve all-day breakfast and brunch. I got the avocado toast and poached egg with salad for a little bit of greens – so good. They have outdoor seating in case you want to eat al fresco. I found this place by googling "best breakfast in Brussels" – ha!
Gaufre De Bruxelles – My hotel did not have a restaurant, so they always offer this one to their guests since it's right on the corner. It's more on the touristy side, but I ate here as soon as I checked in. I got the Belgian waffles with whipped cream, strawberries and maple syrup!
Vertigo – A Belgian restaurant located on one of my favorite streets in Brussels, Rue de Rollebeek. I only came here for coffee in the morning, but someone on IG recommended this place to me. They have a little secret courtyard area for dining. Might be worth checking out!
Chez Leon – A few people on IG recommended this Belgian restaurant. I tried to go on my first night, but there was a line outside. Seems to be a popular spot. Might need to make a reservation depending on the day.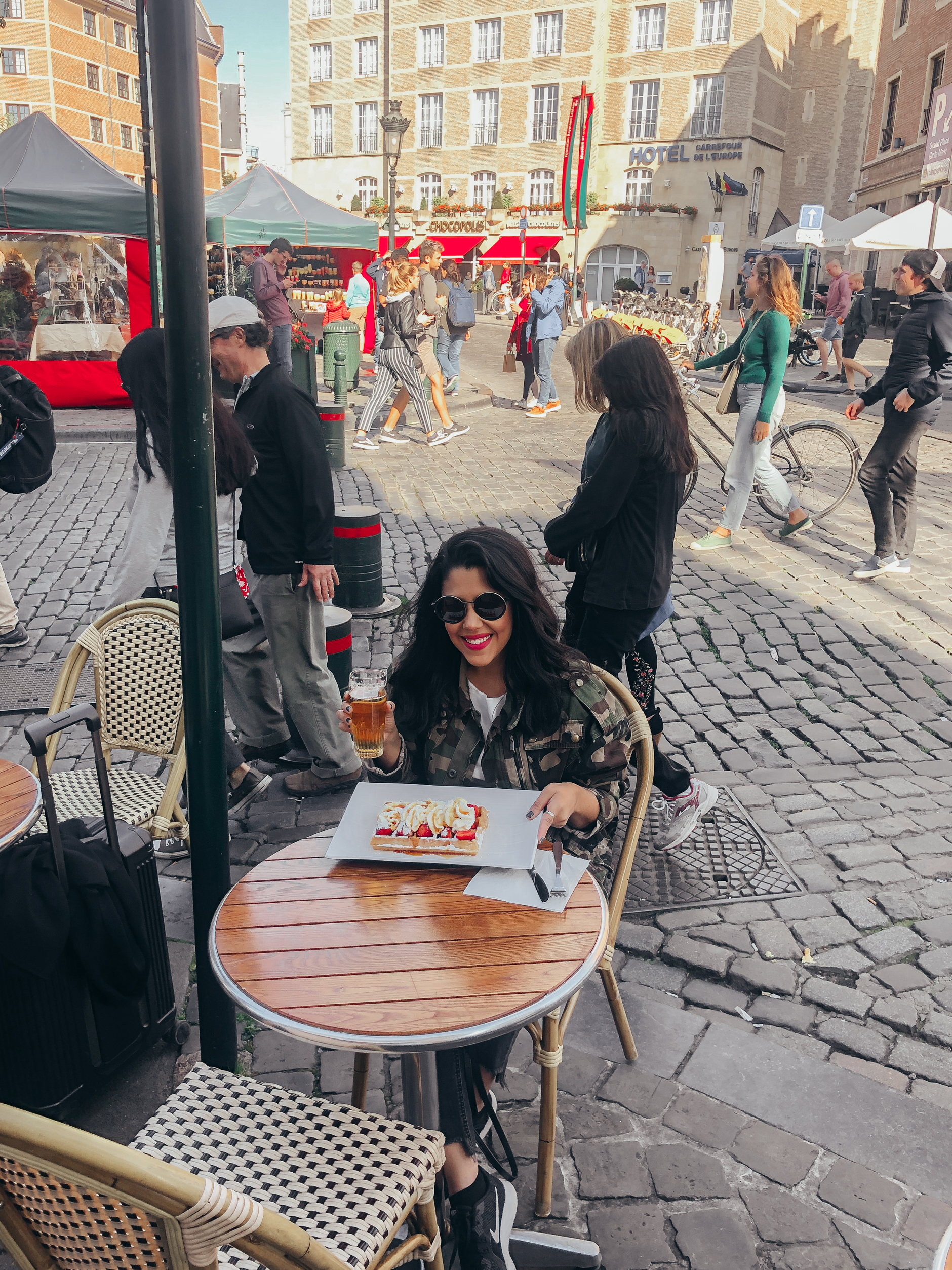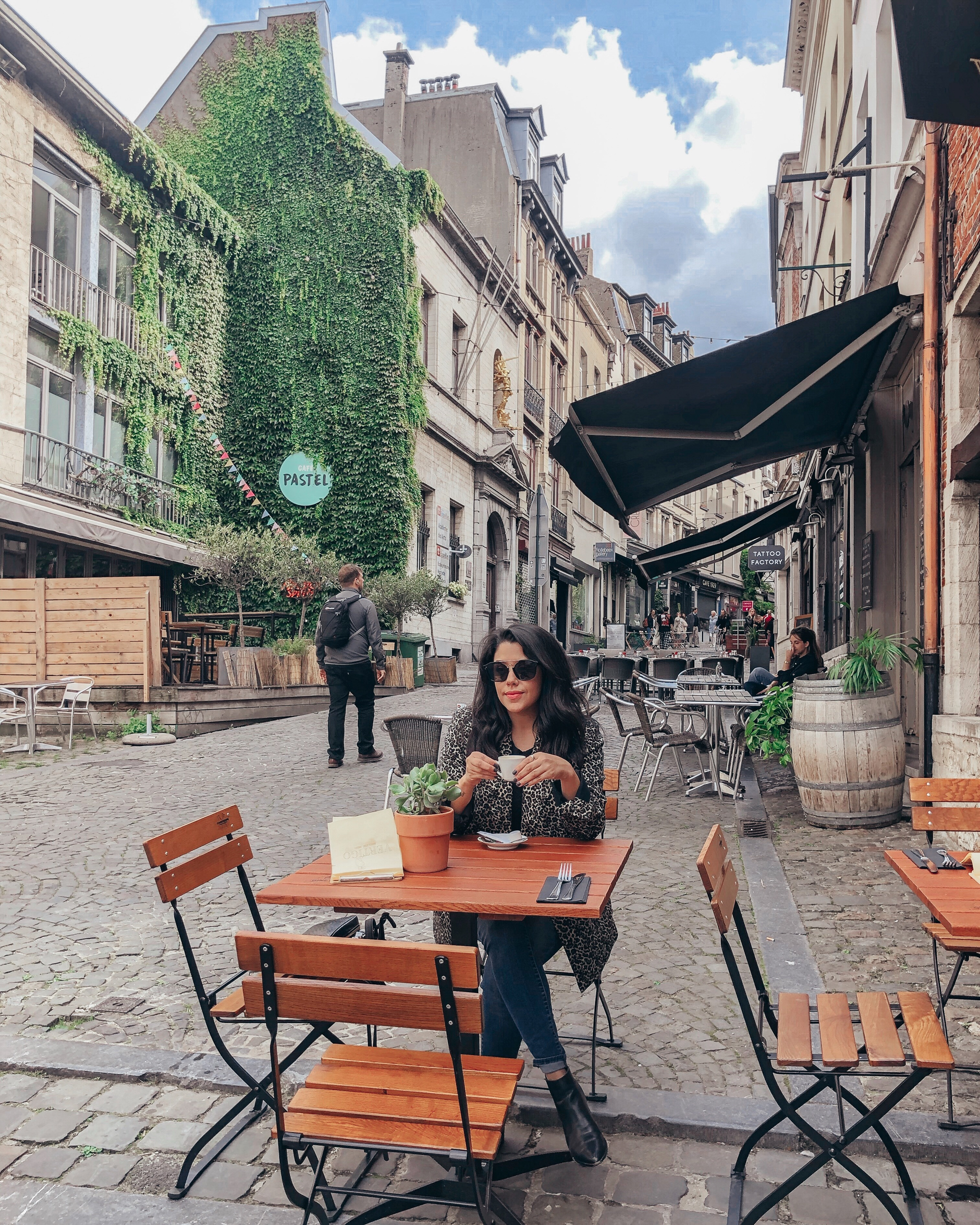 CHEAP EATS 
La Gaufrerie – Came here for the waffles. Love that there are so many waffle shops where you can order it inside and take it to-go. I topped mine with strawberries, whipped cream and chocolate syrup, but it honestly took forever to get to the waffle. Maybe less is more? Haha. Waffles in America will never be the same.
Belgian Frites – Got the fries, of course! Make sure to get the mayo and ketchup combo. These were definitely from a more touristy spot and I'm sure you can grab some from a better place, but if you're looking for something quick and cheap they're still good!
GRAB A BEER
Delirium Cafe – This was recommended to me by so many people so I knew that I needed to stop in. They have over 2000 different kinds of beer! I'm not a beer drinker at home (wine, please) but hey, when in Belgium. The place itself is massive with an upstairs and a downstairs. I came here twice – once to do a little beer tasting upstairs late afternoon and then at night downstairs to have a drink after dinner. Definitely worth checking out, but be aware of pickpocketing.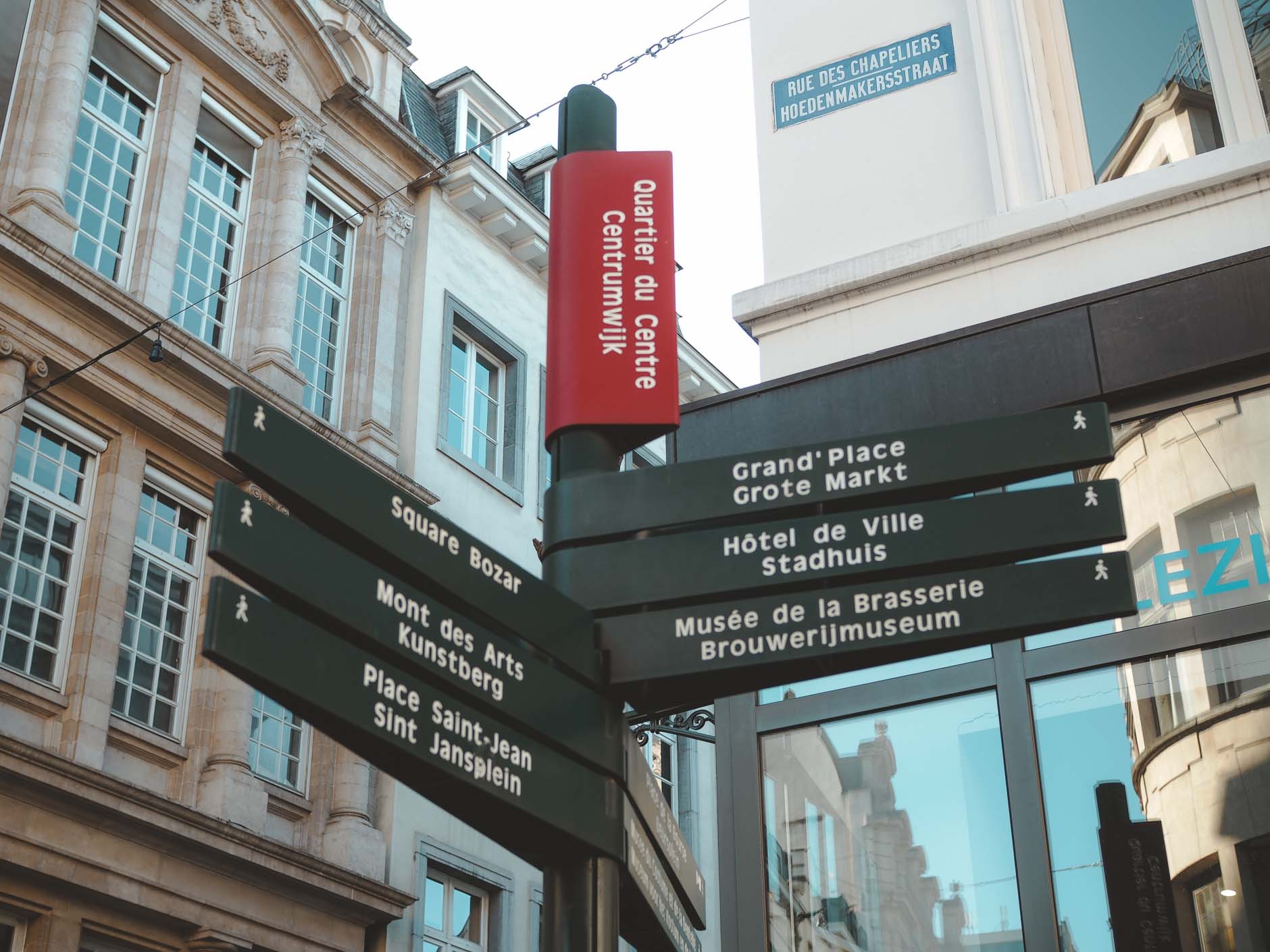 THINGS TO SEE/DO
Grand Place/Grote Mrkt – This is the central square in Brussels and it has the most beautiful architecture. There was a beer festival happening the weekend that I arrived, so when I got there on Sunday afternoon it was packed. The best time to come here in my opinion is in the morning or later at night.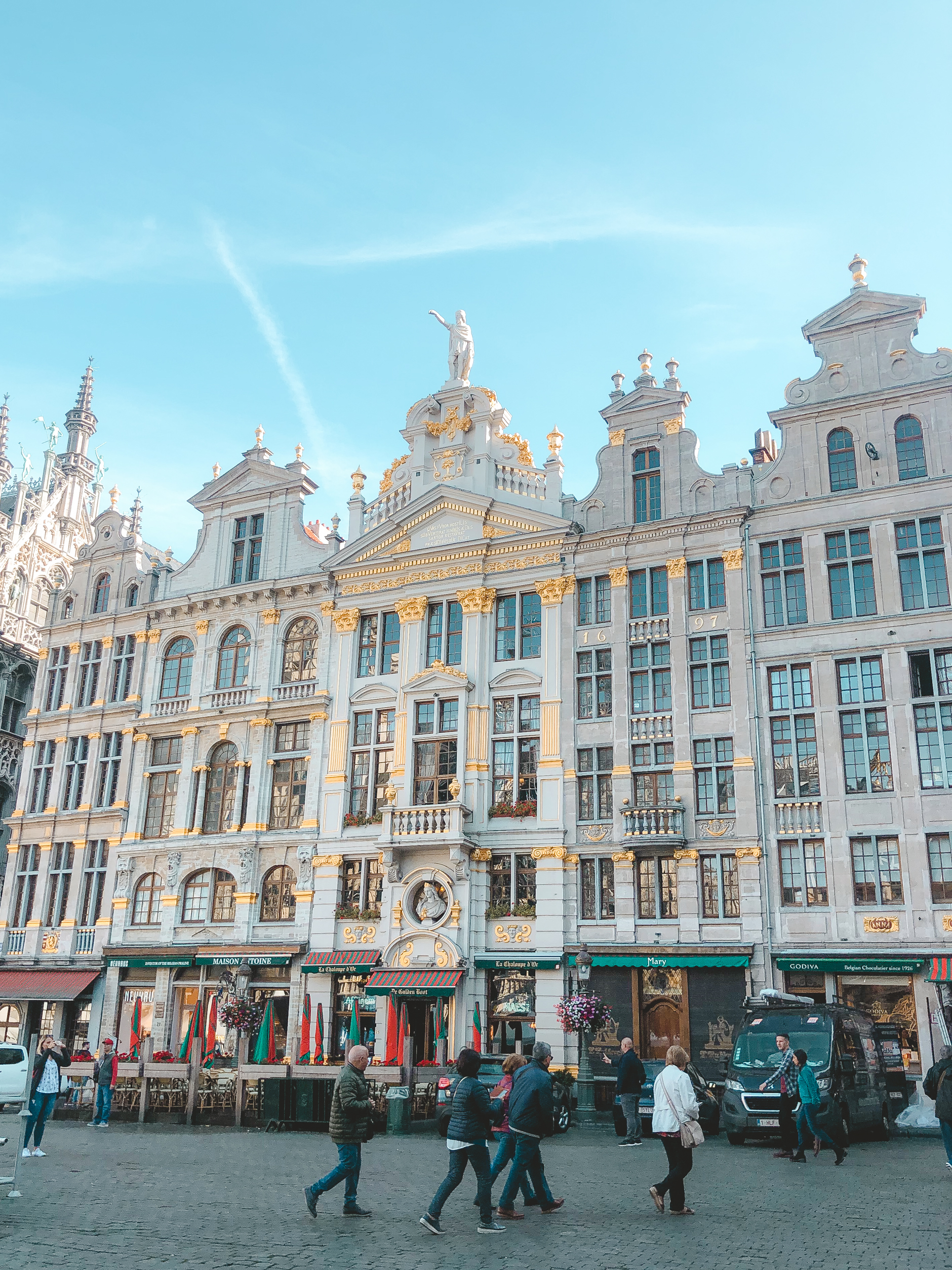 Royal Gallery of Saint Hubert – The architecture in this gallery is just wow. It's filled with shops, cafes and restaurants. I didn't shop or spend much time here, but loved walking through it.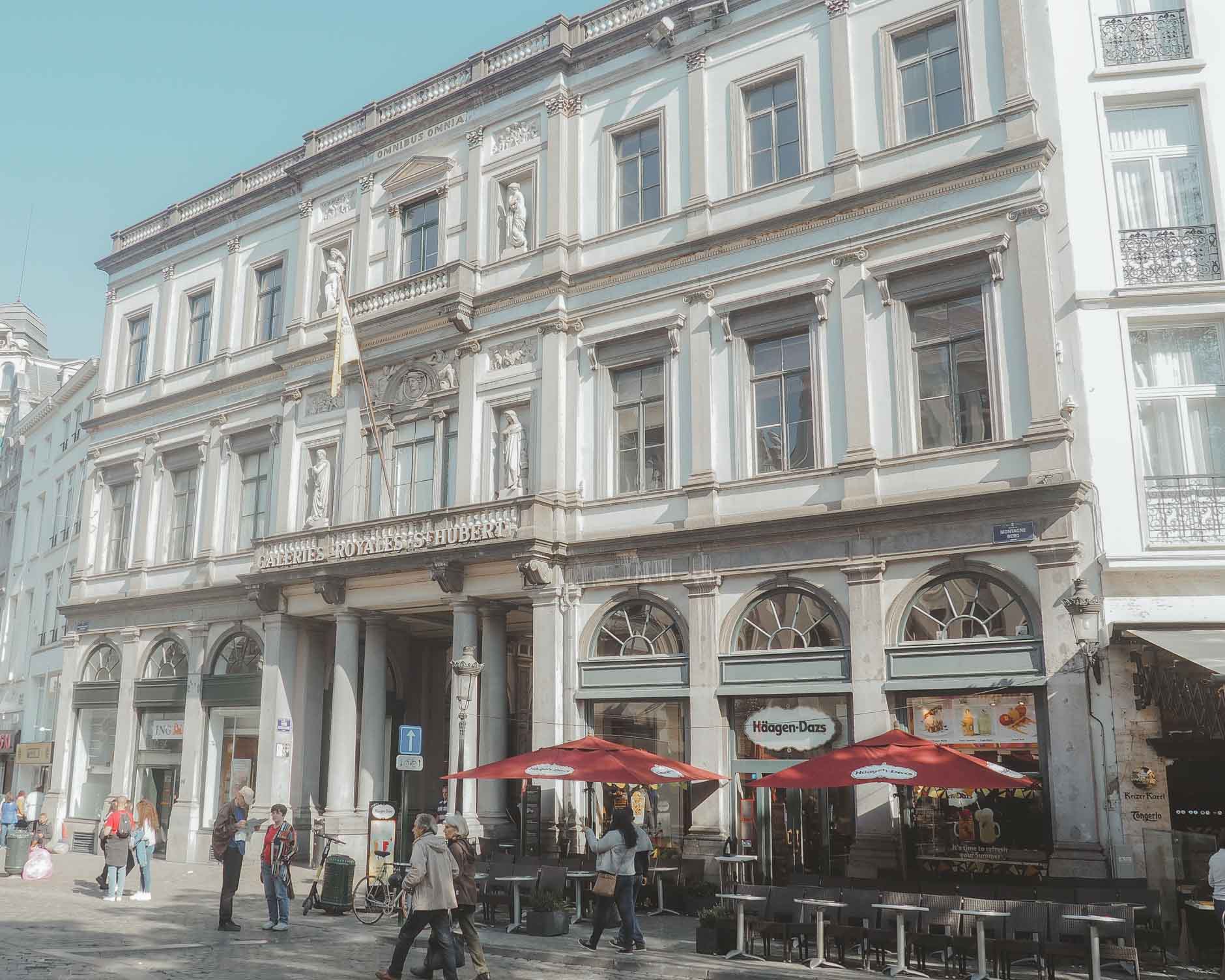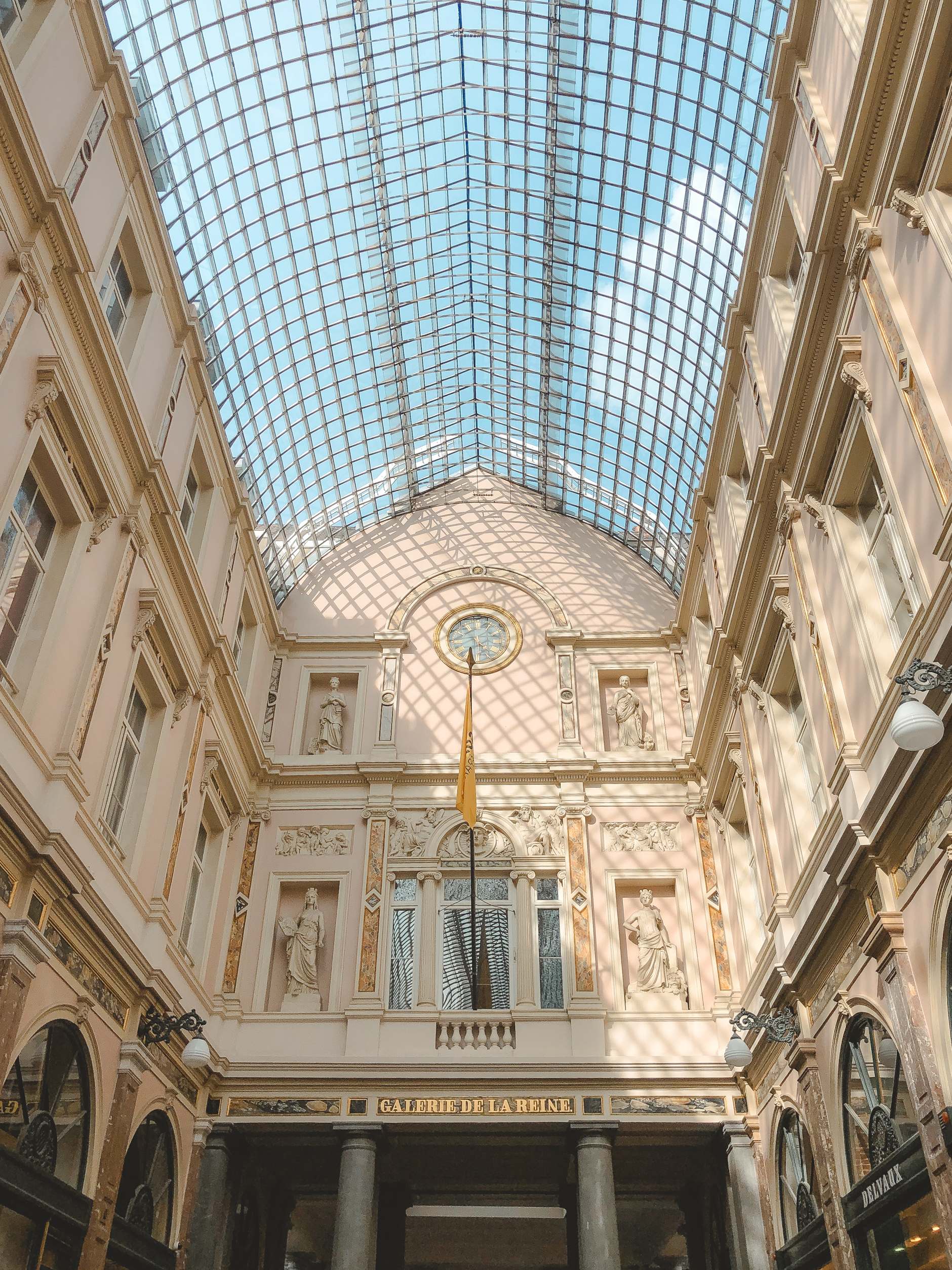 Royal Palace – During the summer, the palace is open to the public free of charge. If you aren't there during the summer, then I believe you're only able to see it from the outside. Unfortunately, I didn't make my way over here on this trip.
Cathedral of St. Michael and St. Gudula – I like to visit cathedrals in all the cities that I visit and started a new tradition on this trip where I light a candle for my dad. (Thanks for the idea, Dana!)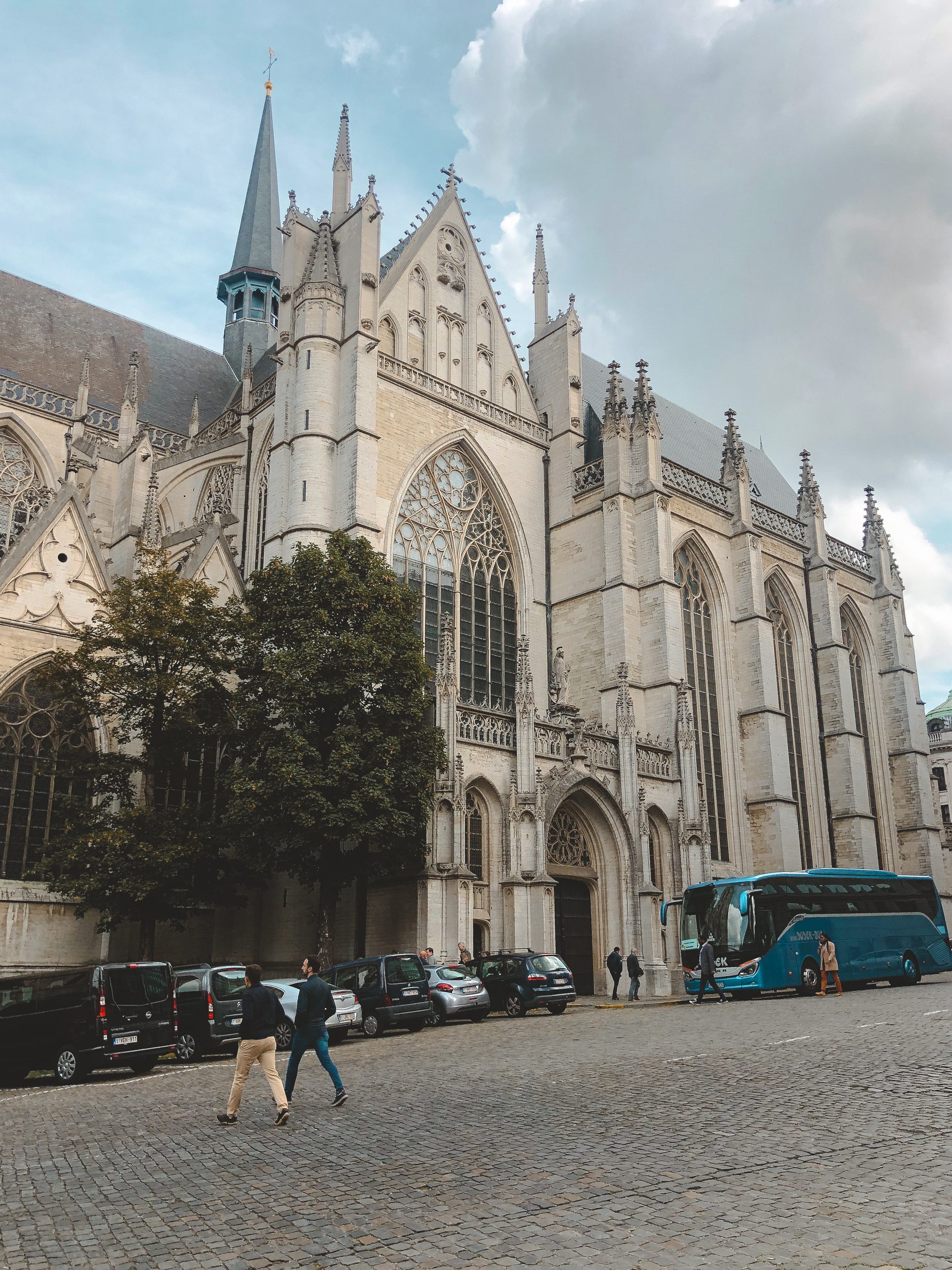 Mont Des Arts – Come here for the views of Brussels. Morning time or sunset is probably the best. It has a beautiful public garden too. Spend a little time here to just soak it all in.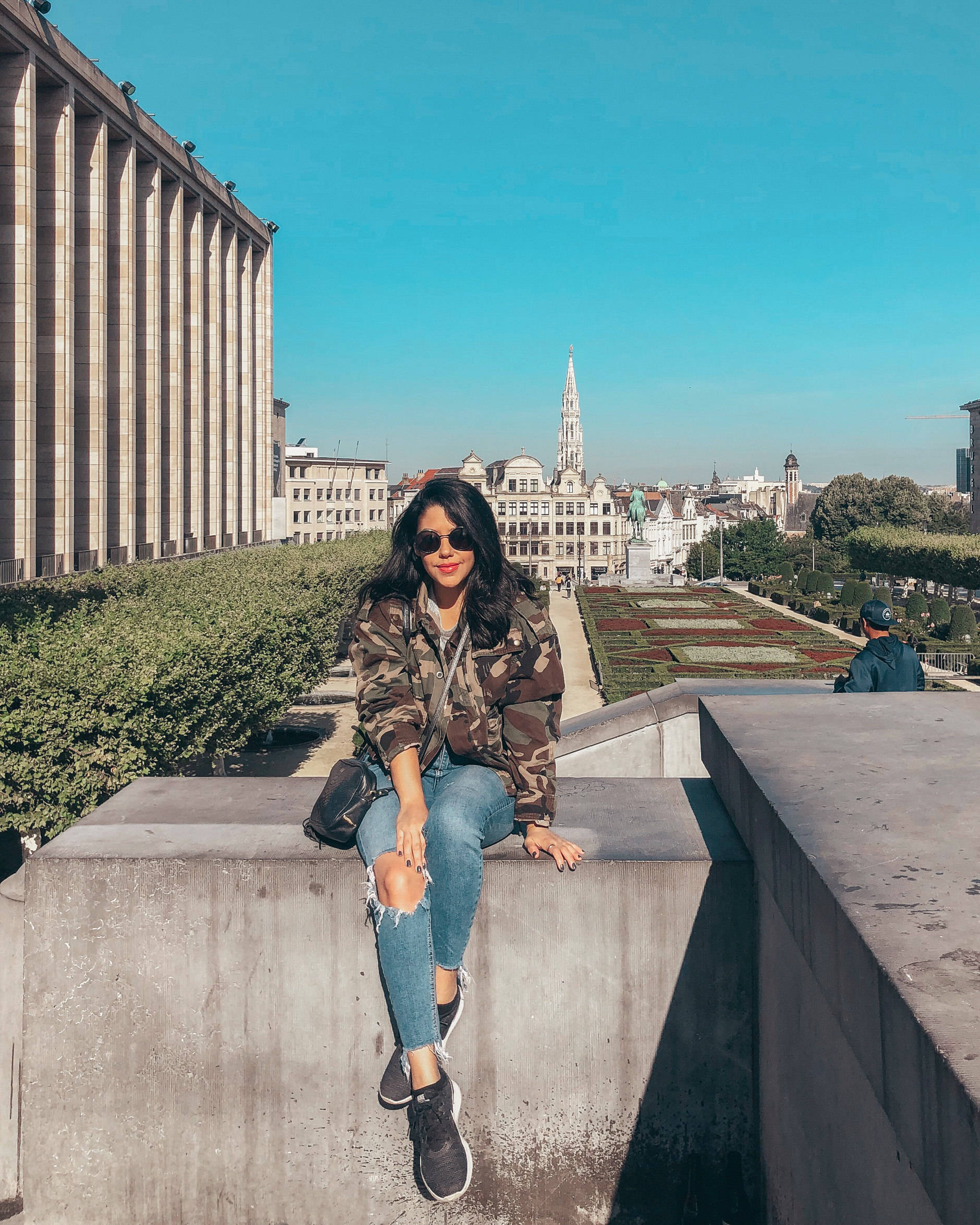 Book A Tour/Experience – There are tons of tours and experiences that you can book on sites like Airbnb and Viator. I made the mistake of waiting too long and all of the ones that I wanted to do were booked on my dates. A couple of cool ones that I came across were a few different cooking classes, beer tasting tours, and chocolate tours.
Manneken Pis – Try to find it! It's an iconic bronze sculpture of a naked little boy peeing into a fountain's basin.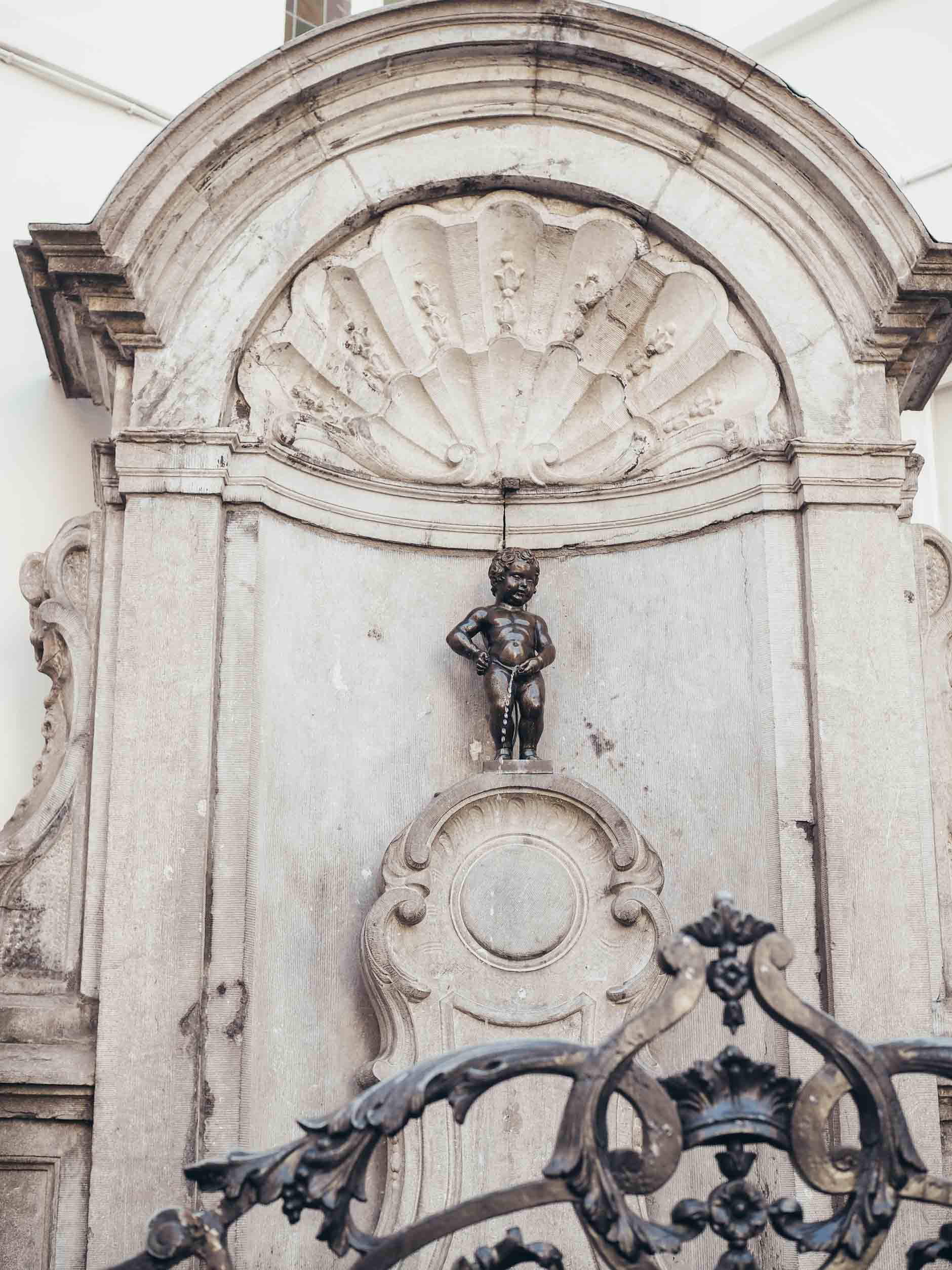 Atomium – Landmark in Brussels that is now a museum. This was on the other end of the city and since I was short on time, decided to skip it.
Mini-Europe – A miniature park located at the foot of the Atomium. This basically lets you see all of Europe at once, in miniature version of course!
I'm sure there's more that you can do here, but these were the main things that I knew of. It's hard to squeeze everything in when you're pressed for time, but I honestly loved to just wander around and see what I stumbled upon. I often prefer to not have a packed itinerary  on my solo travels. I think having a balance between a few scheduled things and giving yourself the opportunity to explore is the best of both worlds.

HIGHLIGHTS/MEMORABLE MOMENTS
The afternoon that I arrived I met a girl from Istanbul who works for Turkish Airlines. We snapped some photos for each other, went to eat later and exchanged info. Love meeting new people!
I fell walking up the steps to the Cathedral and everyone around me was asking if I was ok in French. Thankfully I didn't hurt myself too bad and just ended up with a few black and blues. I couldn't stop laughing at myself.
Brussels was the first time that I ever lit a candle for my dad during my travels. It was a special moment.
It was my introduction to Belgium and the first time that I ever tried authentic Belgian waffles.
There are 3 different train stations: Brussels Centraal, Brussels Midi and Brussels Nord
The two main languages are French and Dutch, but mostly everyone speaks English as well
Be aware of pickpocketing as this happens in many cities, especially in touristy areas
There's not much of a tipping culture here, but I would still leave about 10% at restaurants
Museums are closed on Mondays
Follow @visitbrussels on IG for inspiration/places to go. I saved a bunch of photos to refer back to, which is how I knew about Rue de Rollebeek
Rue Neuve is one of the biggest and busiest shopping streets
Wear comfy shoes. I walked everywhere! I only took an uber to the train station since I had my luggage. If you plan to travel across the city you can take the train.
Try to stay away from touristy restaurants and enjoy an authentic Belgian meal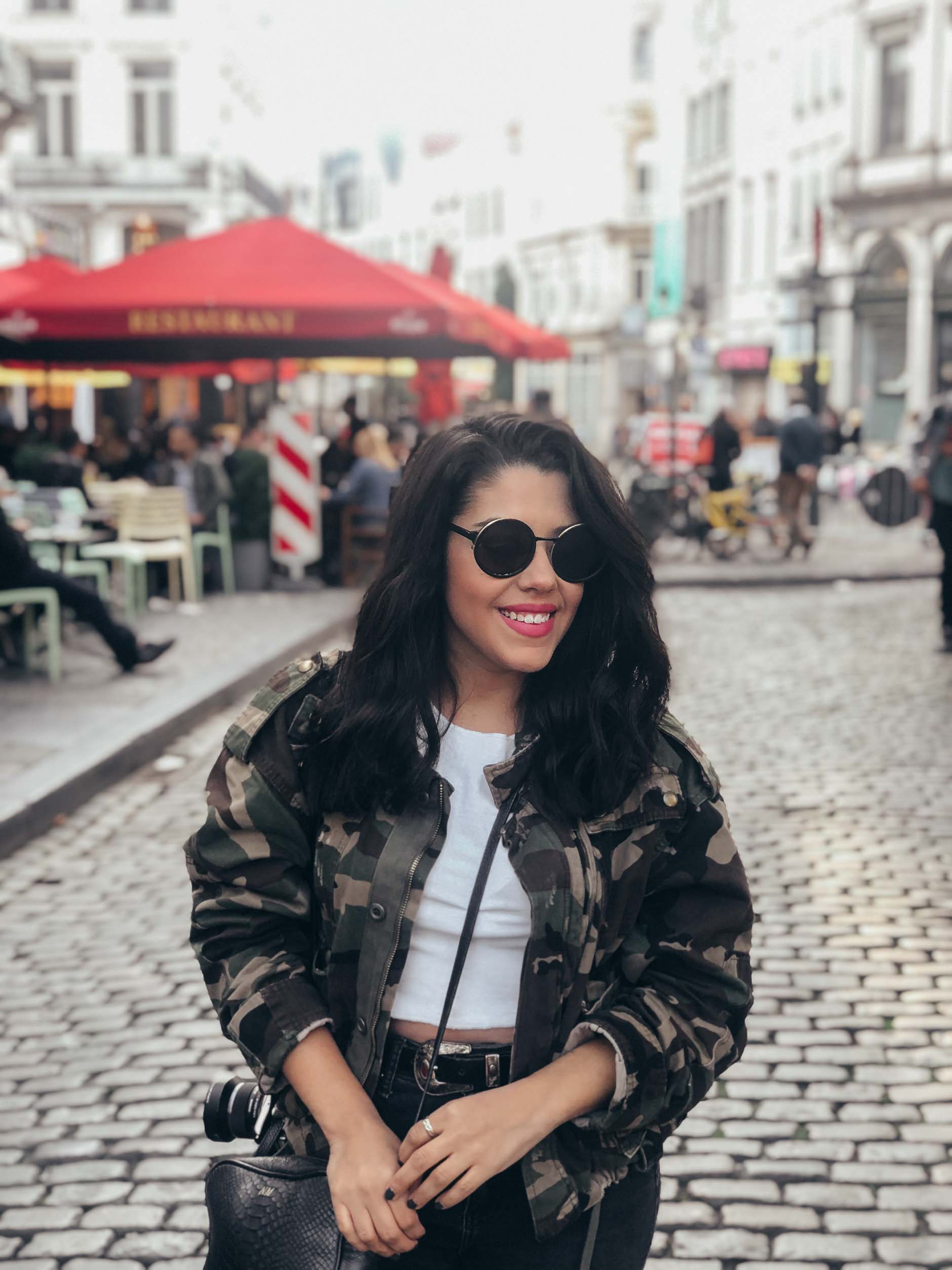 I had initially hoped to rent a new lens for this trip, but that didn't happen. These photos are a combination of my camera and iPhone then edited in Lightroom. Thank you to all the strangers that took photos for me!
I enjoyed my time in Brussels and hope that my 2-day travel guide was helpful and informative for you! If you're unsure of how much time to spend here, I'd recommend two nights as a starting point or you could stay longer and use Brussels as your home base then travel to other cities in Belgium by train. Either way, I'd add this city to your list even if it's just for a quick stop by. If you have any questions do not hesitate to ask. I can't wait to share more from Amsterdam and Brugge! ❤️