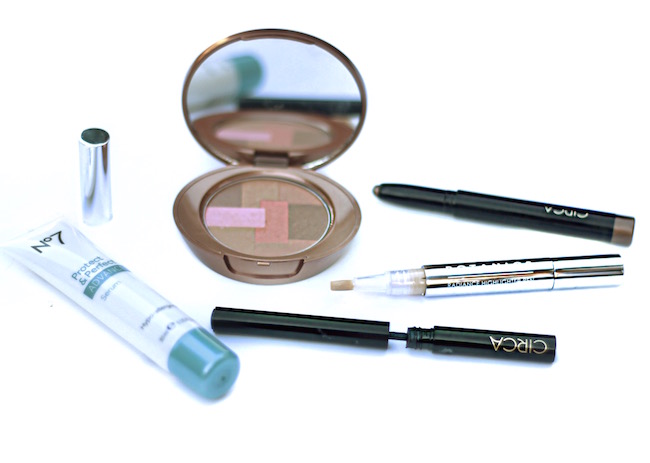 A couple of weeks ago, I did
a beauty post showcasing the metallic eye trend that I loved so much from
fashion week. Today is part 2 as I am re-creating
one of my favorite makeup looks that I did for NYFW this past season. It features a few other great and affordable products
from
Walgreens Beauty
. You might
remember the red lace romper that I wore to an event and dinner. This is the makeup look that I created that
night. Let's get to it!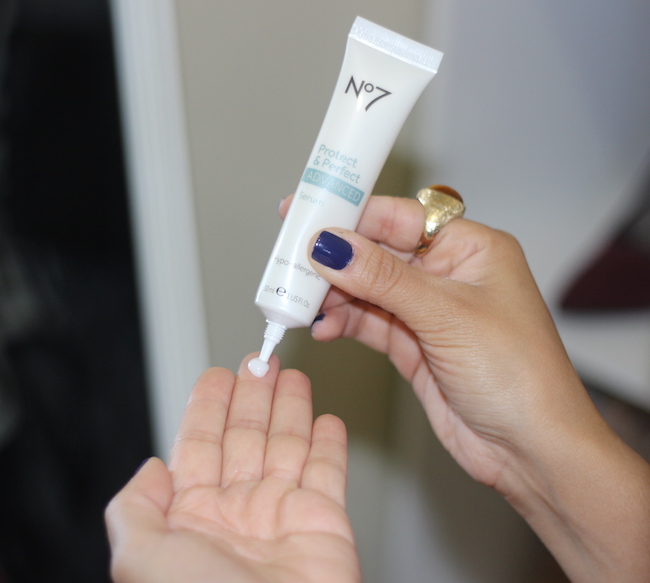 Before applying any of my
makeup, I tried out
Boots No7 Protect & Perfect Advanced Serum
. You must
know by now that I am all about trying out new skin care products. I always prep my face first before putting on
any makeup. This velvety serum protects
your skin from future signs of aging as well as helping it to appear clearer
and more radiant.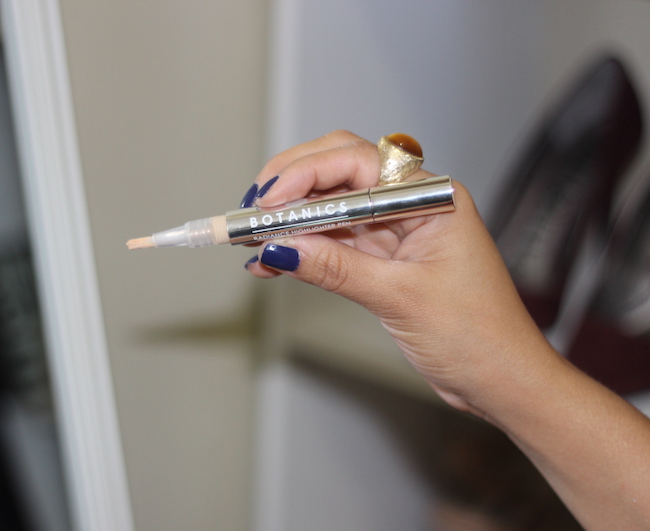 After putting on my
foundation and concealer, I applied
Botanics Radiance Highlighter
in Fair. I
always use a highlight on top of my concealer and this has helped me out so
much with the dark circles underneath my eyes.
I also apply it to the middle of my forehead and cupid's bow when I do a
little contouring. I was pleasantly
surprised by this one and really love how it helped to brighten up my
face. Plus, it's only $10.99. You can't
beat that!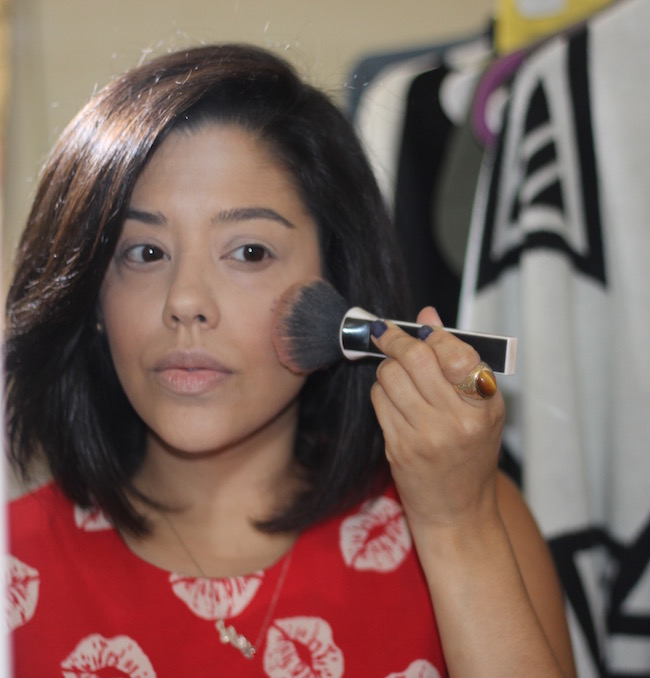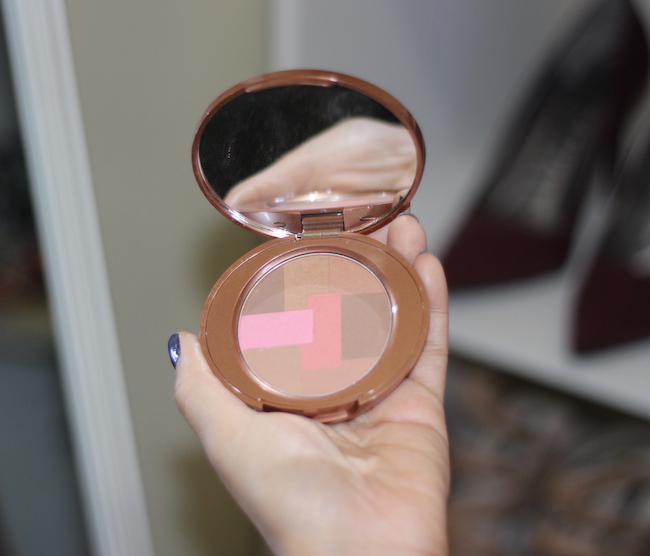 I then used Boots No7
Perfectly Bronzed Mosaic Bronzer. This
is my first time ever using a mosaic bronzer so I admit that I was a bit
skeptical at first because I did not know what to expect. It's a mix of several
different colors, including two pink shades, so it allows you to basically
customize it the way that you want. I
ended up really liking the way it came out!
Just be careful not to use too much of it at once. The right amount will leave you with a bronzy
glow. I ended up mixing a few of the
browns with the light pink so that I didn't need to apply any blush on top of
it.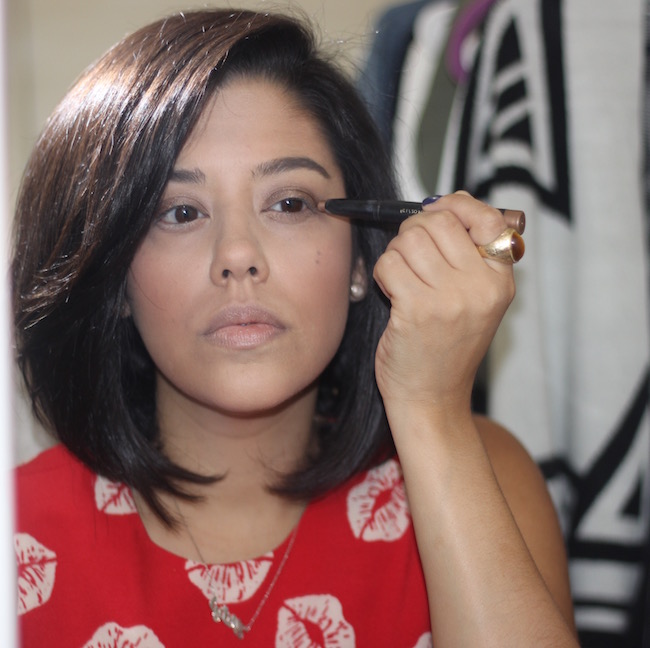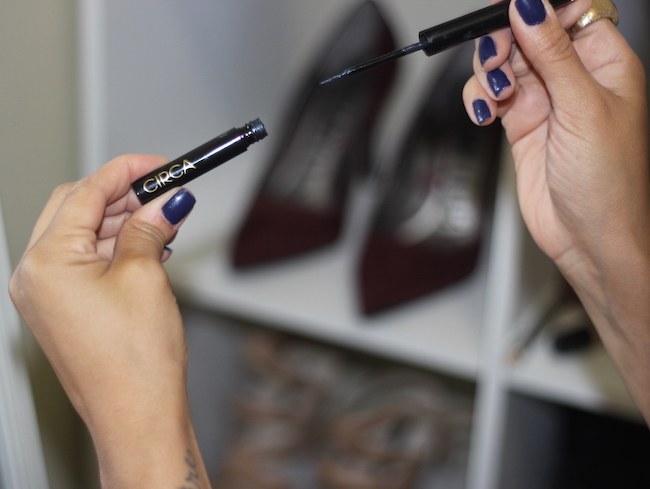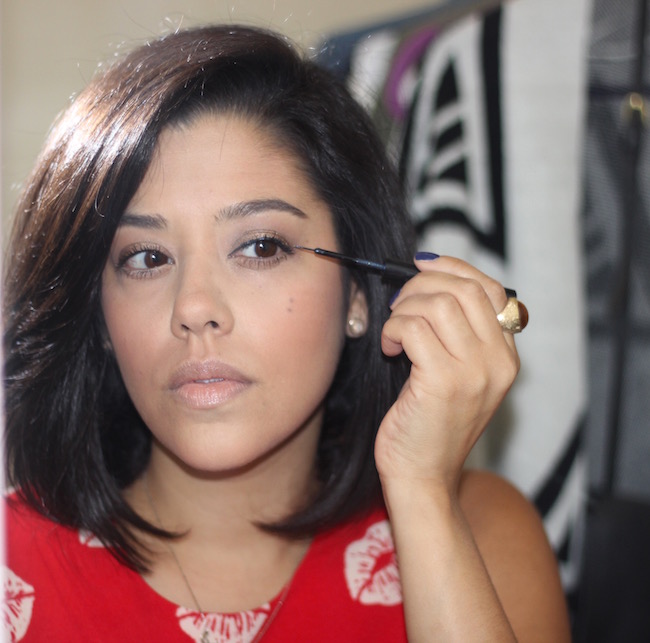 For my eyes, I went metallic
again with the same
CIRCA eye crayon
as the last post. Only this
time, I didn't mix it with anything else. I then applied
CIRCA Vivid Vinyl Eye Liner
in Blue Topaz.
I pretty much never do any other liner than black, so it was fun to mix
it up! The blue is not TOO blue either
so I think it mixed really well with the color on my eyes especially since it's
also a metallic shade. I didn't want to
overdo it, so I just did a thin line.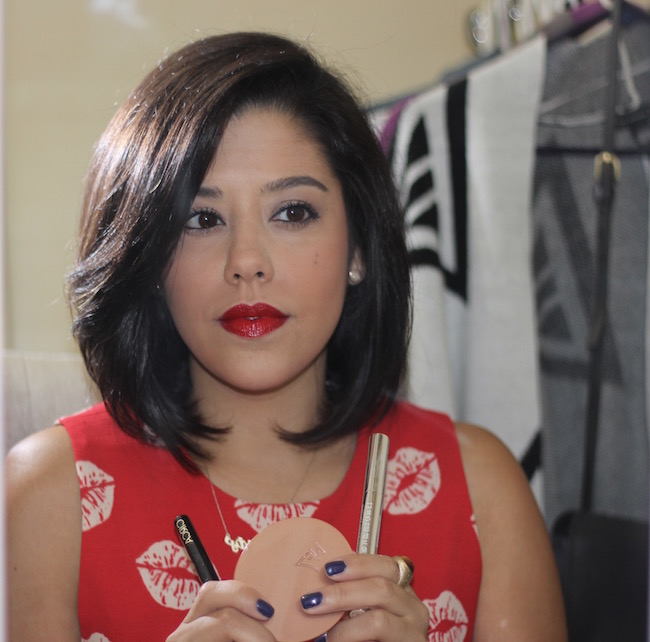 I
then finished off the look with a red lip, which also matched my lace romper.
Oh, and it matches my lips-print shirt too, of course.
Have you tried any of these
products from
Walgreens
before? Which
one did you like the best? I've really enjoyed using all of these plus the Colour Prevails shimmer. Thanks so
much for checking out this post and I hope you enjoyed it. 🙂
Disclosure: This post was sponsored by Walgreens Beauty
through their partnership with POPSUGAR Select.
While I was compensated to write a post about Walgreens Beauty, all
opinions are my own.