Hey babes! It's a colorful Wednesday on the blog today.  I know that midweek can be a drag for some people, so try brightening up your day with some color 🙂
I hope this gives you a little inspo on what to wear for a special event/occasion this summer!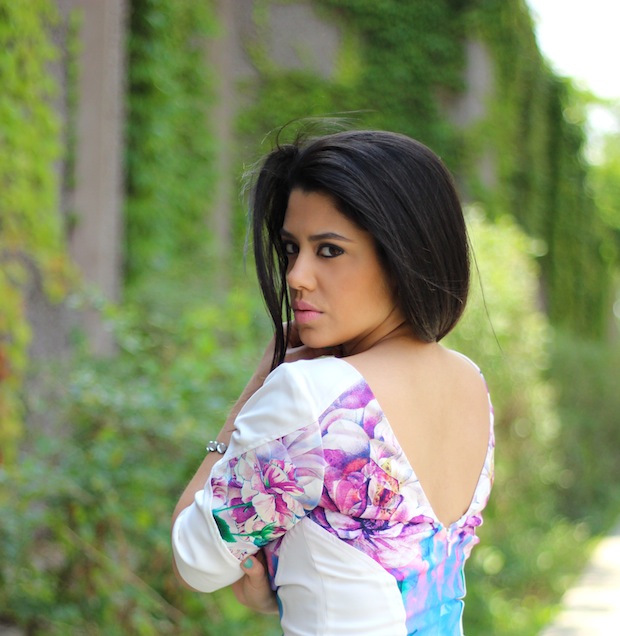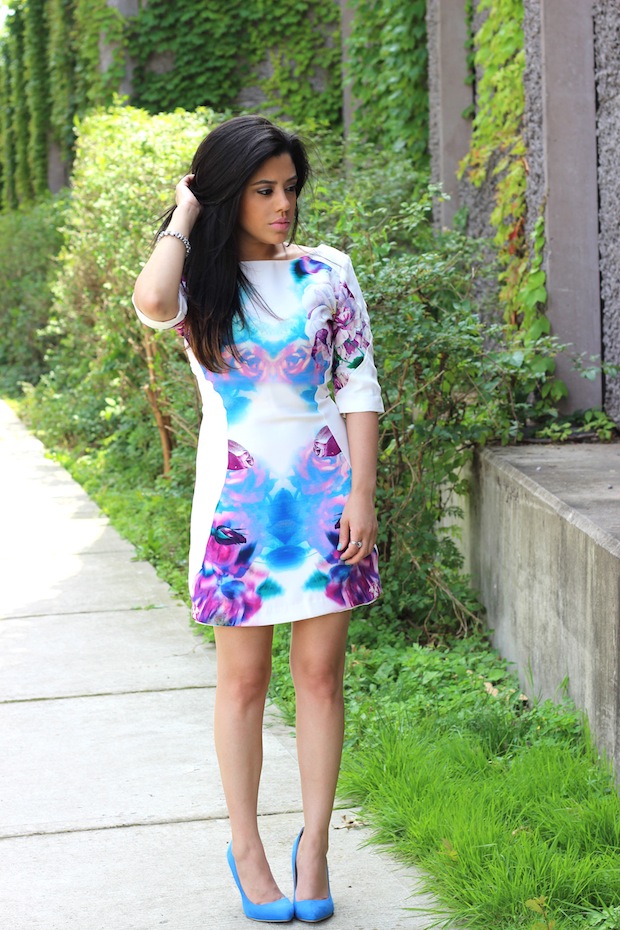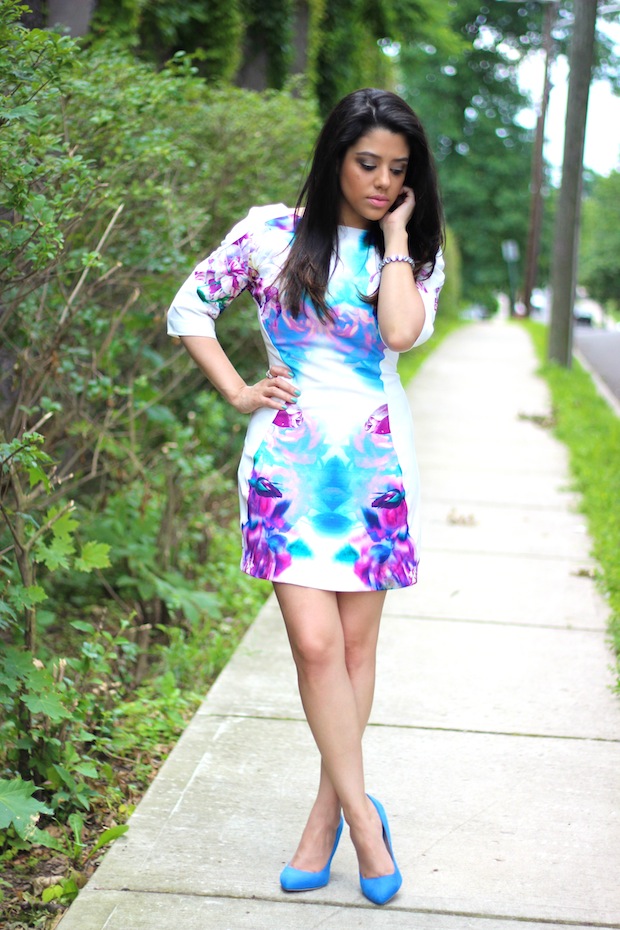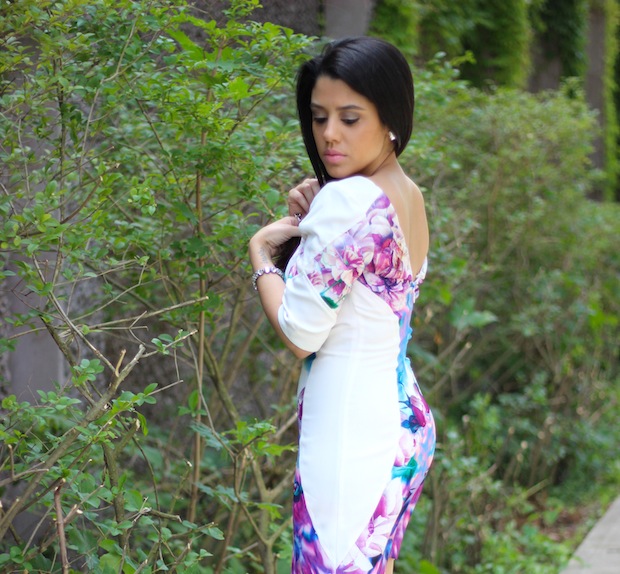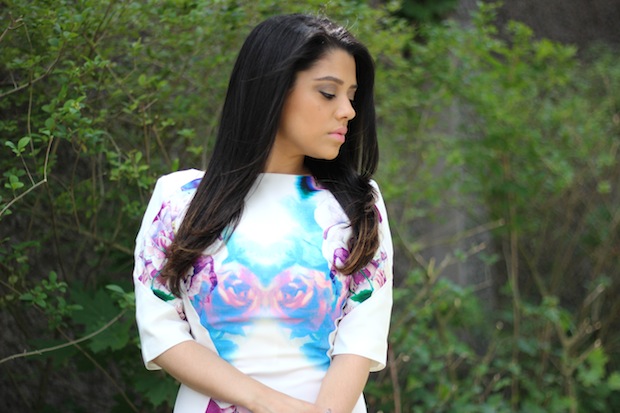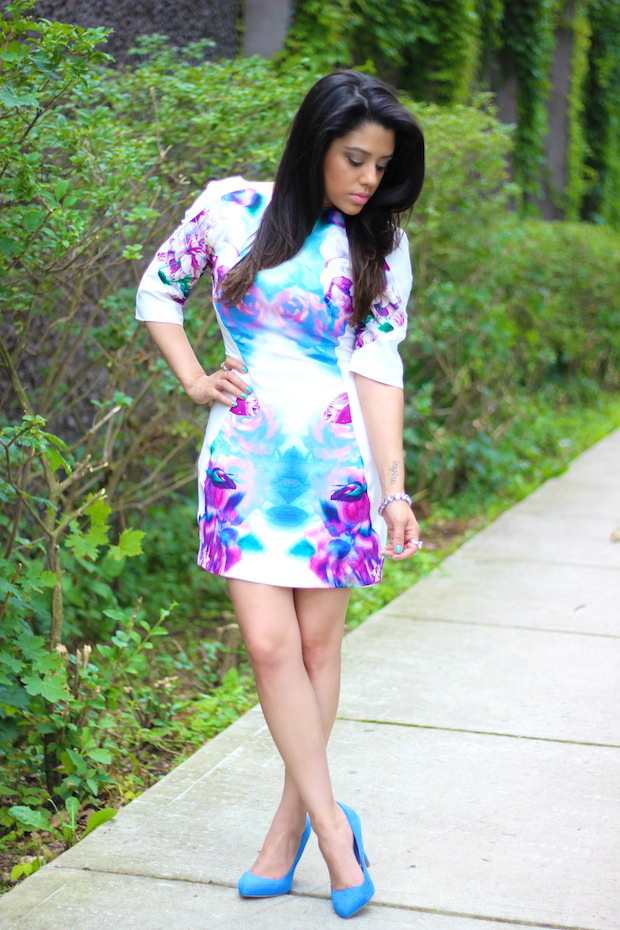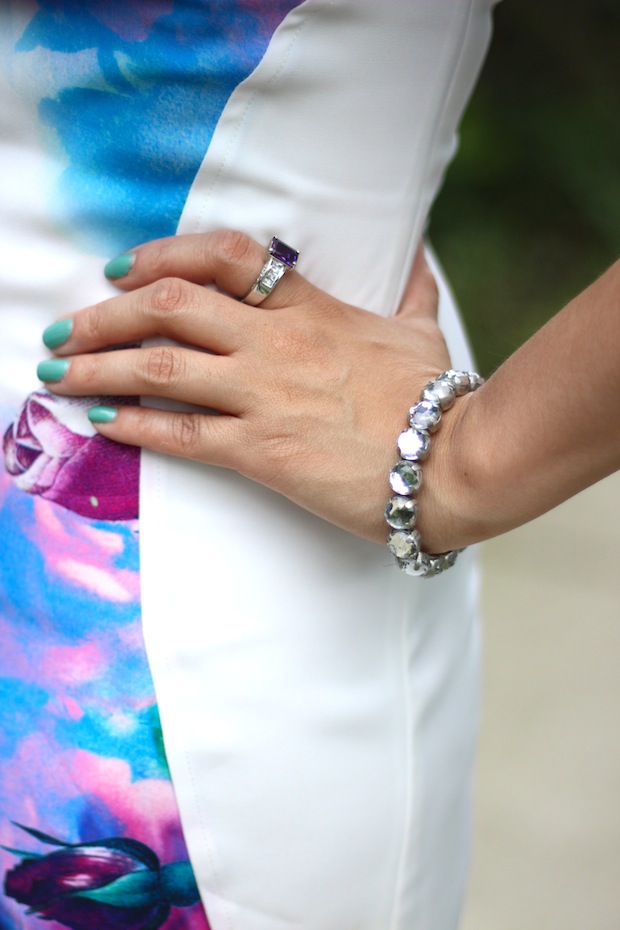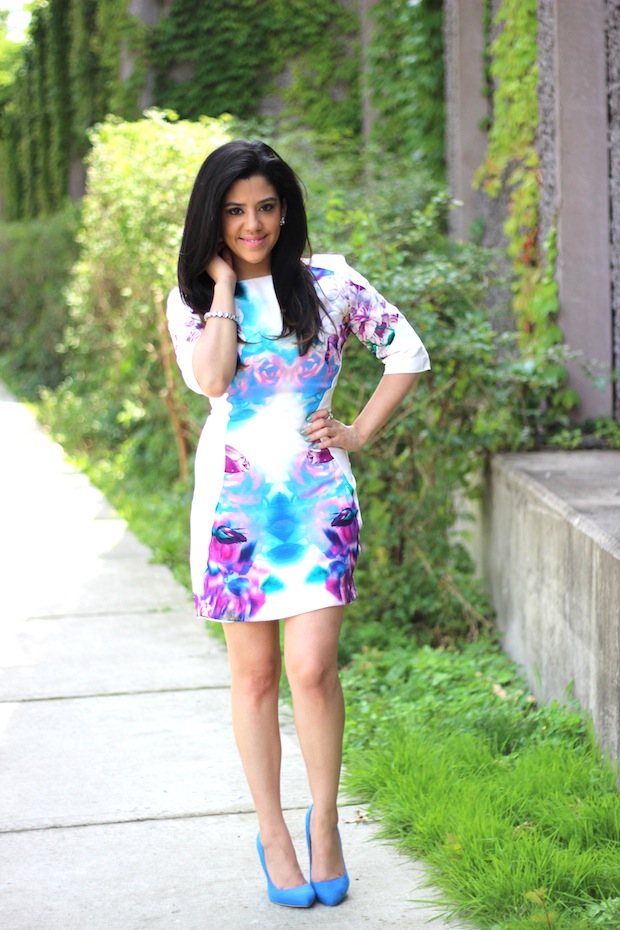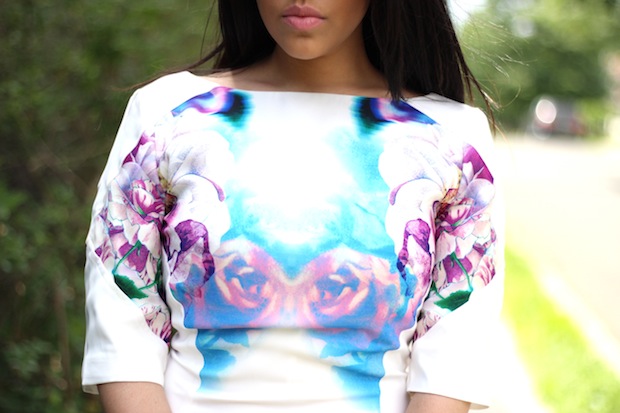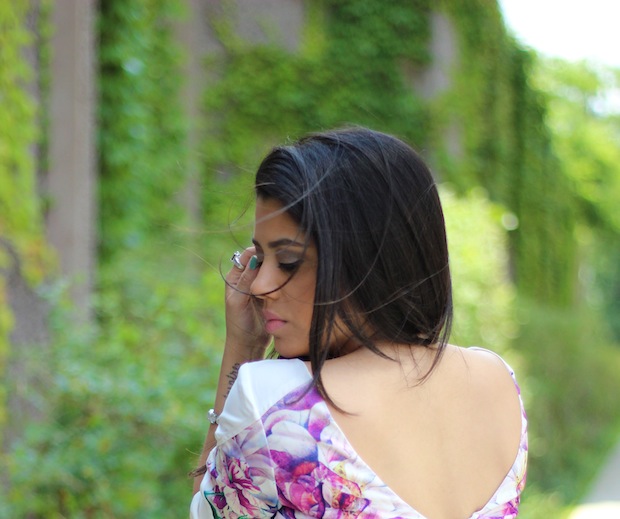 I am in love with the colors on this dress and the mirror floral print.  It's so pretty and vibrant making this very girly but fun at the same time.  The length and style makes it a great option for a special occasion.  It's classy, chic, and definitely a stand out piece.  I especially love that it has a little bit of an open back giving it some sex appeal too.  There's lots of other fab dresses at
beauxx.com
 that are perfect for parties and events!
I decided to bring out the blue with my shoes and went with simple accessories since the dress pretty much speaks for itself.  I borrowed my mother's rings to add a little touch of elegance.  I really love the purple stone. It was windy when we took these so don't mind the crazy hair in some of these pics!I have some new projects that I am working on so I will be sharing that with you all soon. I am really excited and thankful. Things are going to start getting pretty hectic for me and I need to be super organized so that I can stay on top of everything. I would love to get some of your tips on what you do to stay organized!XO
Instagram/ Facebook/ Twitter/ YouTube