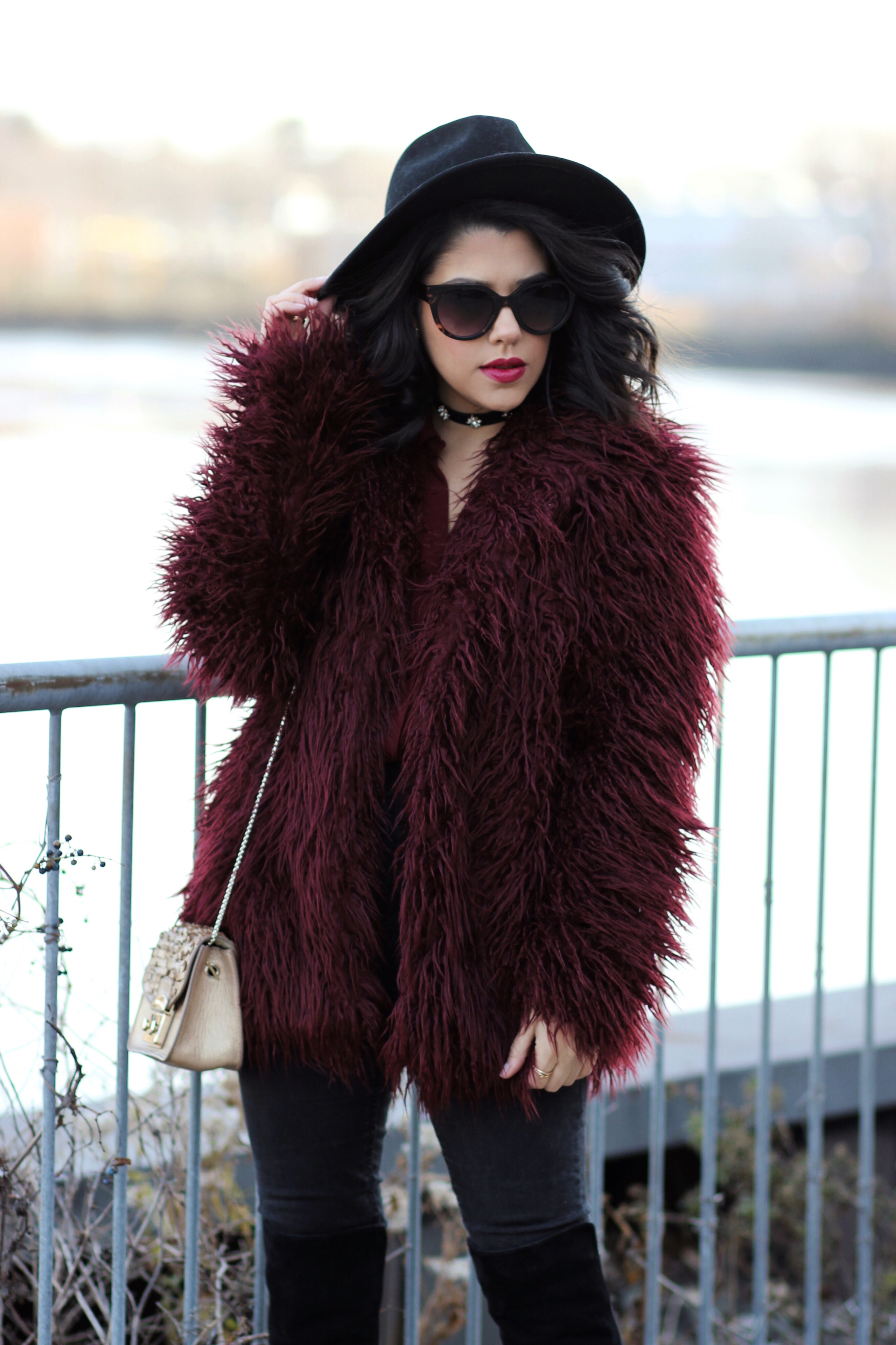 Looks like this is going to be my last style post of 2016! I shot this about two weeks ago, but with everything that happened with my grandma I didn't get a chance to put it up until
today. I have to admit it's been a little hard for me to get back on track and I'm actually
happy that I've had some posts ready and set to go. I haven't been feeling quite like myself just yet, but I am really trying to get back to that space. I am hoping that some new
inspiration will hit me soon for 2017!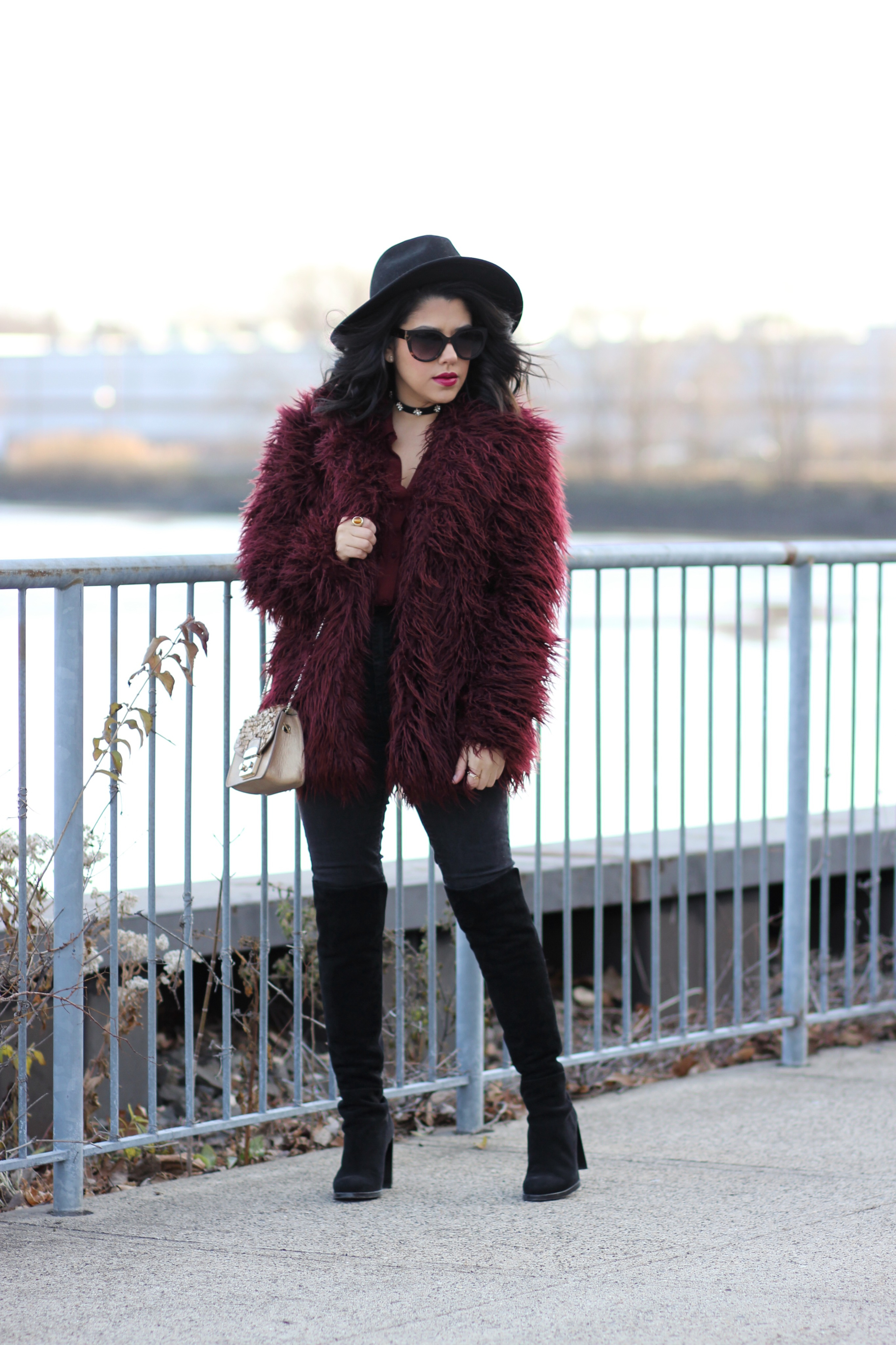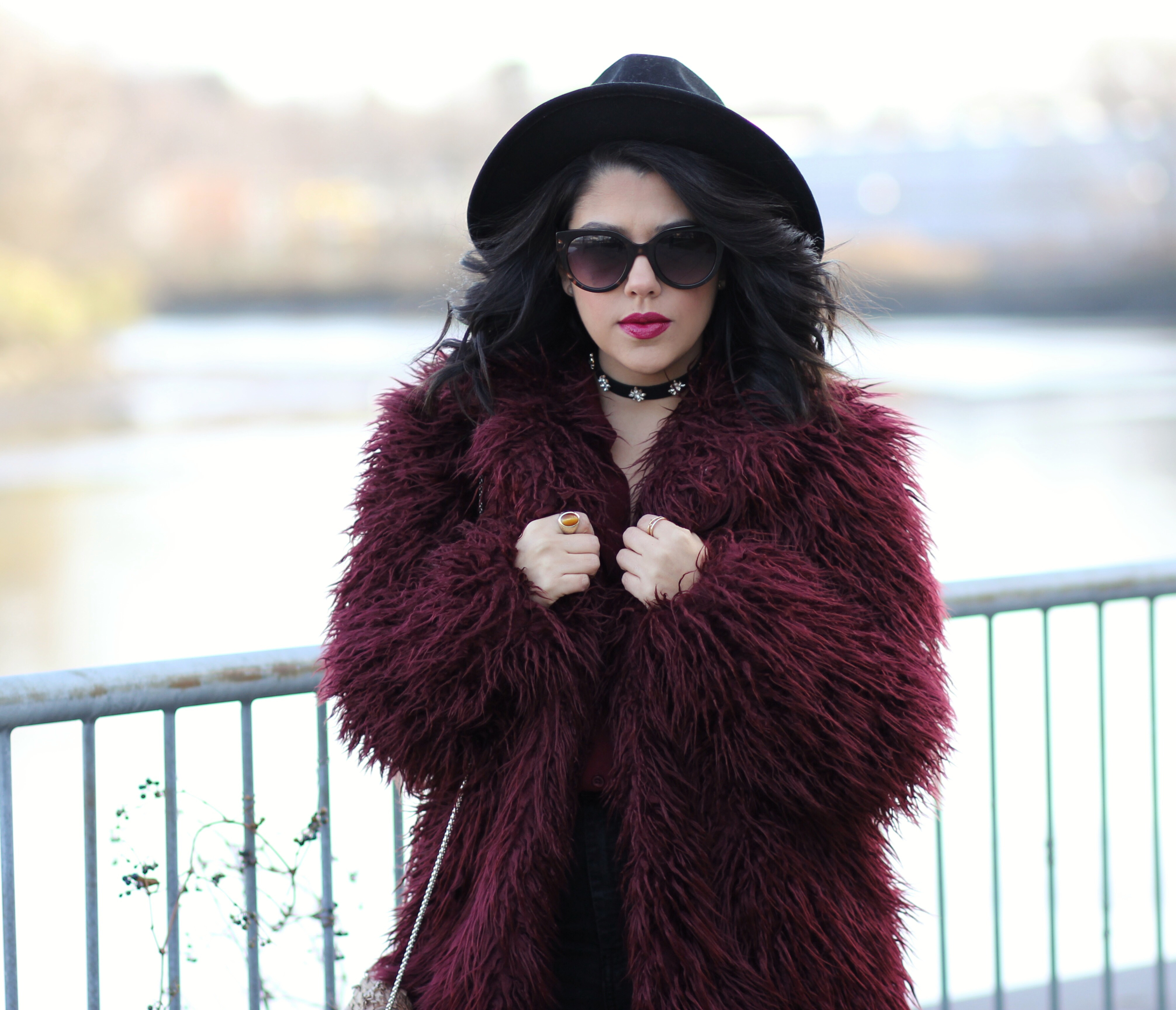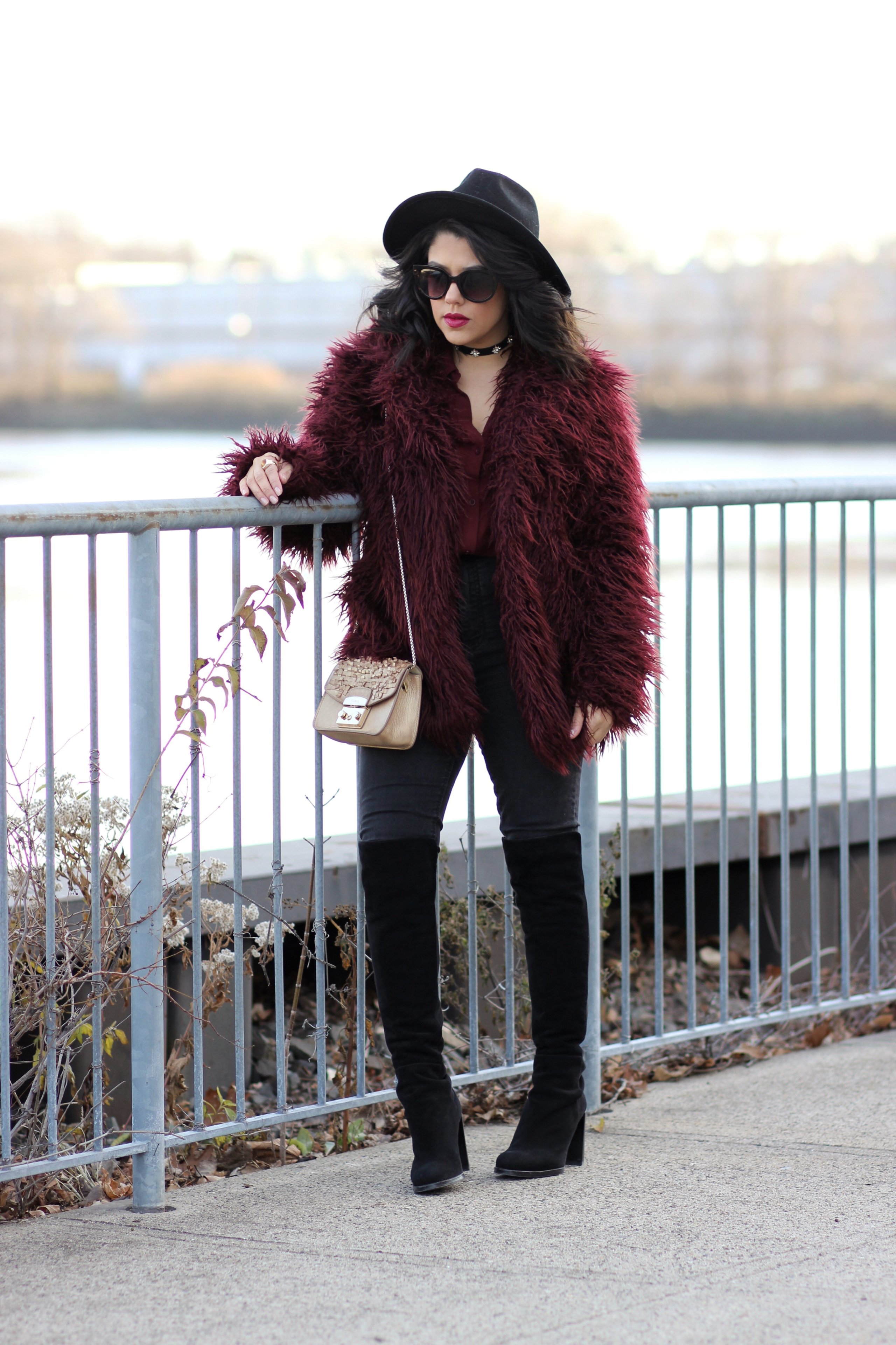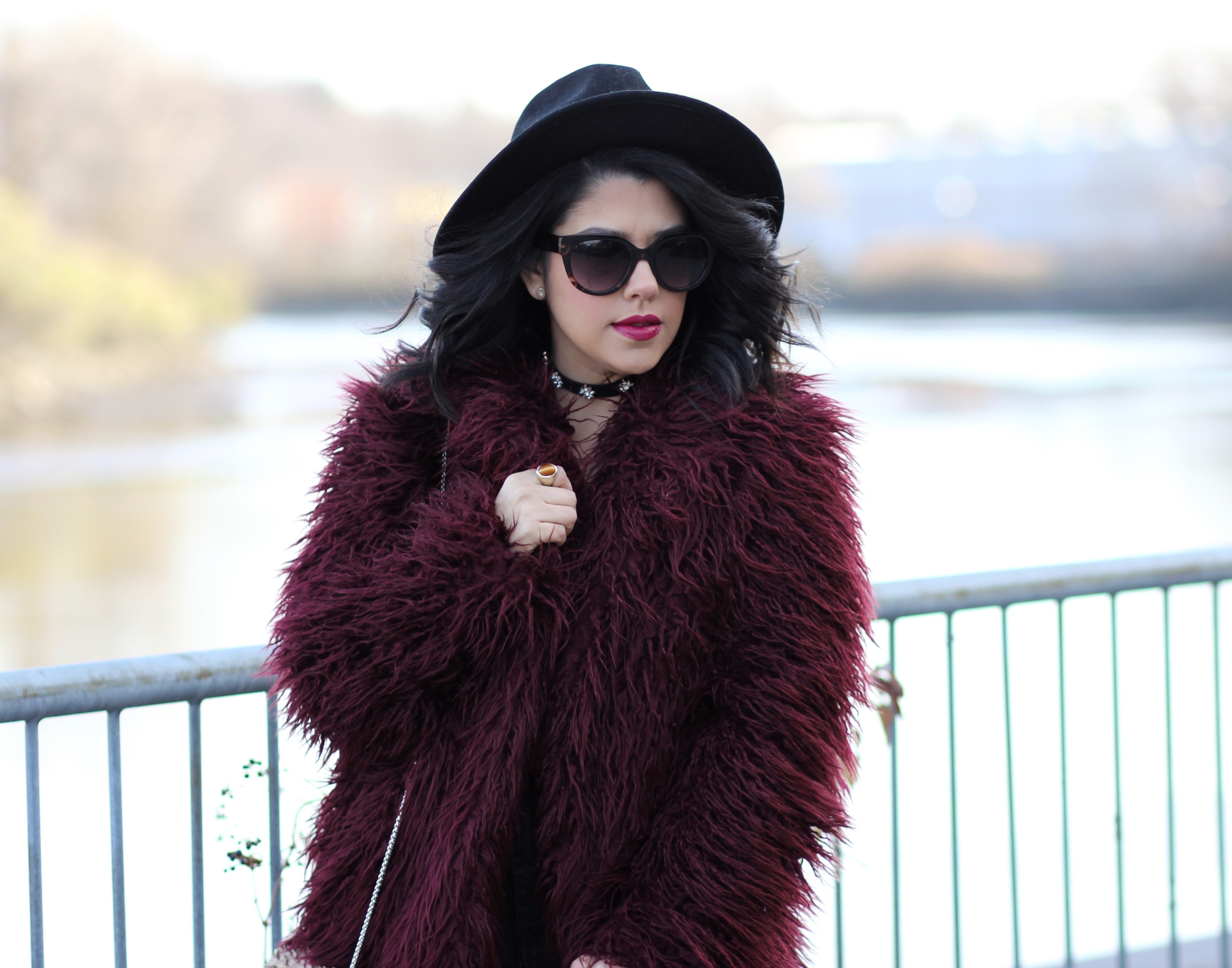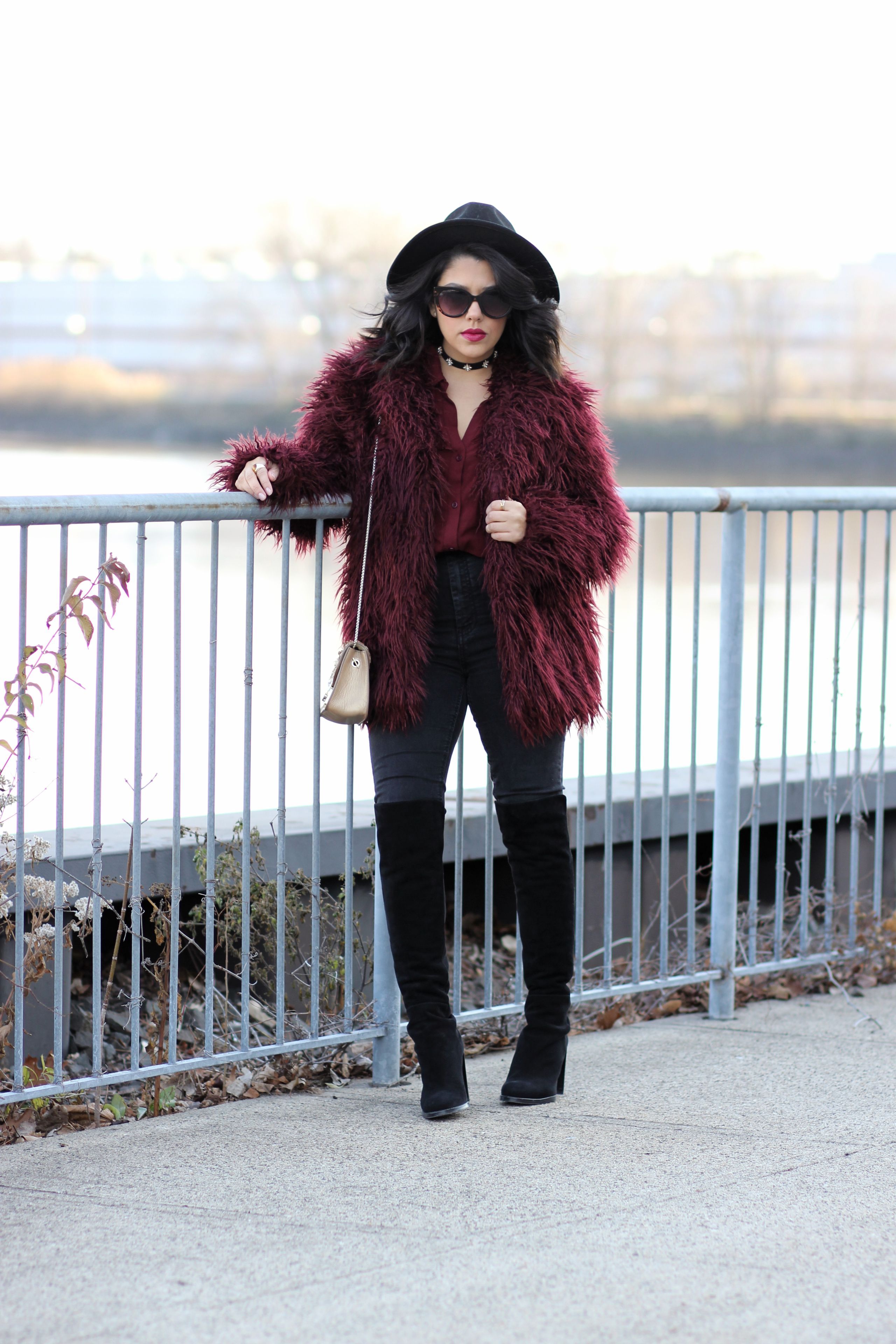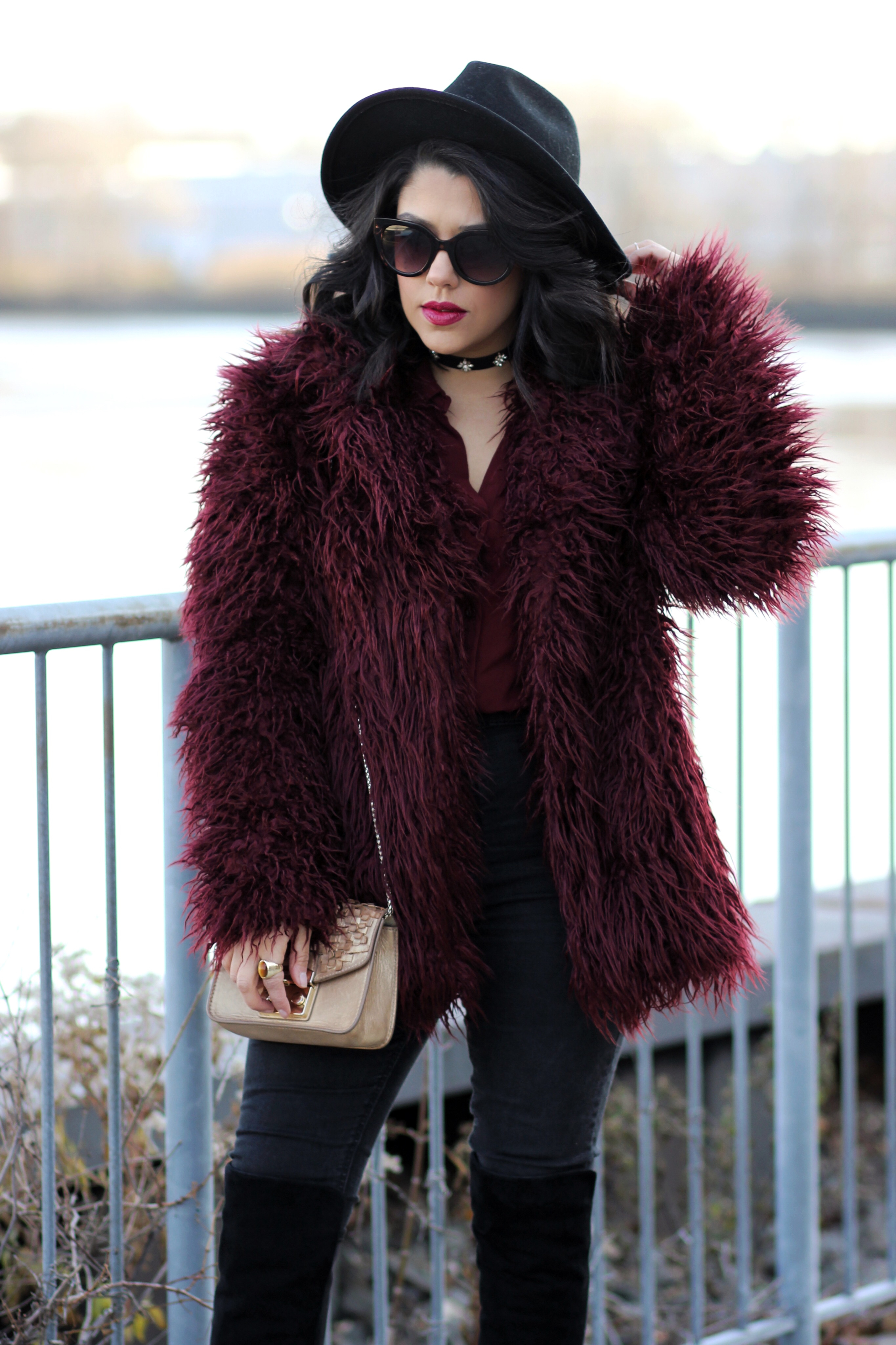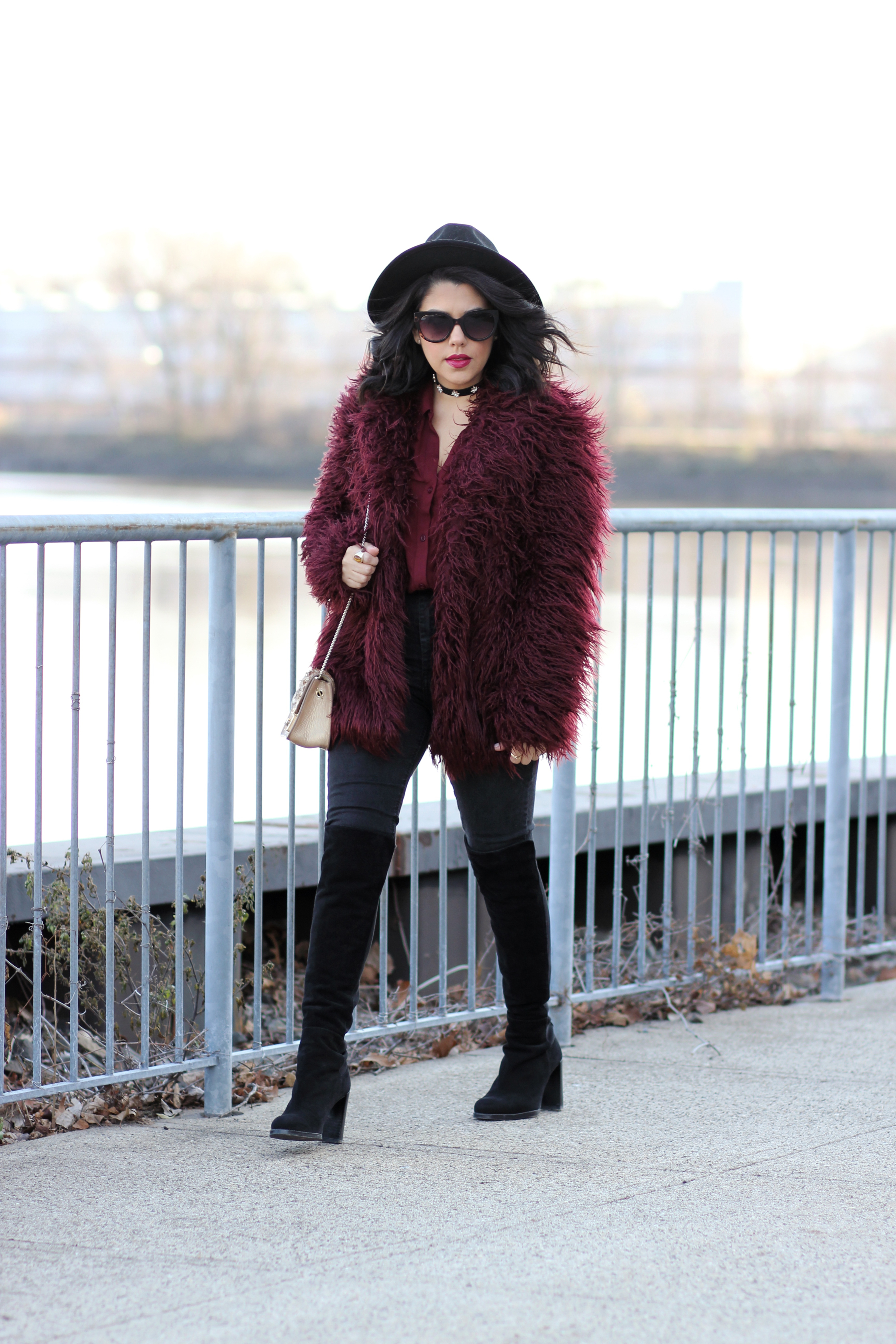 What I'm Wearing 
Coat: Willow & Clay | Top: Rag Poets [love this] | Jeans: Cotton On
Boots: Stuart Weitzman [similar] | Bag: Furla [love this] | Hat: H&M
Choker: Forever21 [love this] | Sunglasses: Forever21
I love those pieces in my closet that I just know I will never get tired of wearing.  This faux fur coat is one of them.  I definitely wore this several times last fall and winter, so if it looks familiar to you that's why!  It is seriously so warm and cozy and it serves as such a great
focal point for any outfit. I always joke around and say that it looks and feels like I am
wearing a chic rug. ☺️
By now, you must know my love and obsession with the color burgundy.  I decided to double up on it by pairing the coat with this button down. If I had burgundy pants, I would
have totally done a complete monochromic look from head-to-toe.  I am all for monochrome outfits.  That is matchy-matchy at its best. I do love how the outfit came out paired with black and gold though!  I think that's a winning color combo that works perfectly for the holiday season.
I would have loved to do more dressy holiday themed looks for Christmas and New Years Eve, but with everything that happened this month it just didn't work out. I actually still have zero clue what to wear for NYE and I'm not even sure what my plans are just yet.  What about you?  I seriously still can't believe that this year is coming to a close. I will have a 2016 reflections post coming either tomorrow or Friday because there is so much to look back on.  Stay tuned for that!  Thanks for stopping by today loves. 😘
– Get The Look –