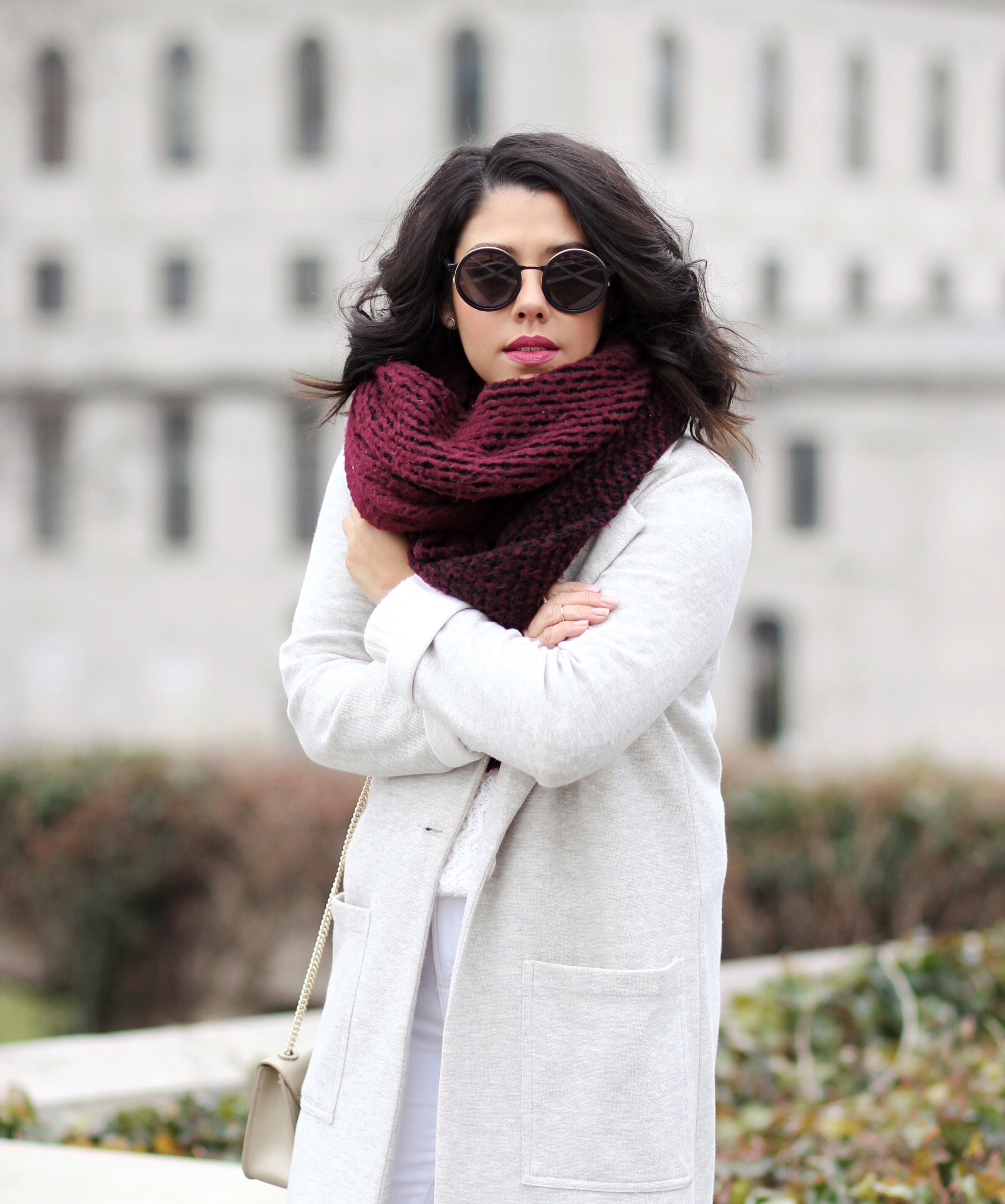 I really wanted to style some festive and dressy looks before Christmas.  With these cold temps right now though, [it's 24 today!] I decided to focus more on creating casual holiday themed outfits so that I wouldn't completely freeze.  Who says you can't dress down for the holiday season?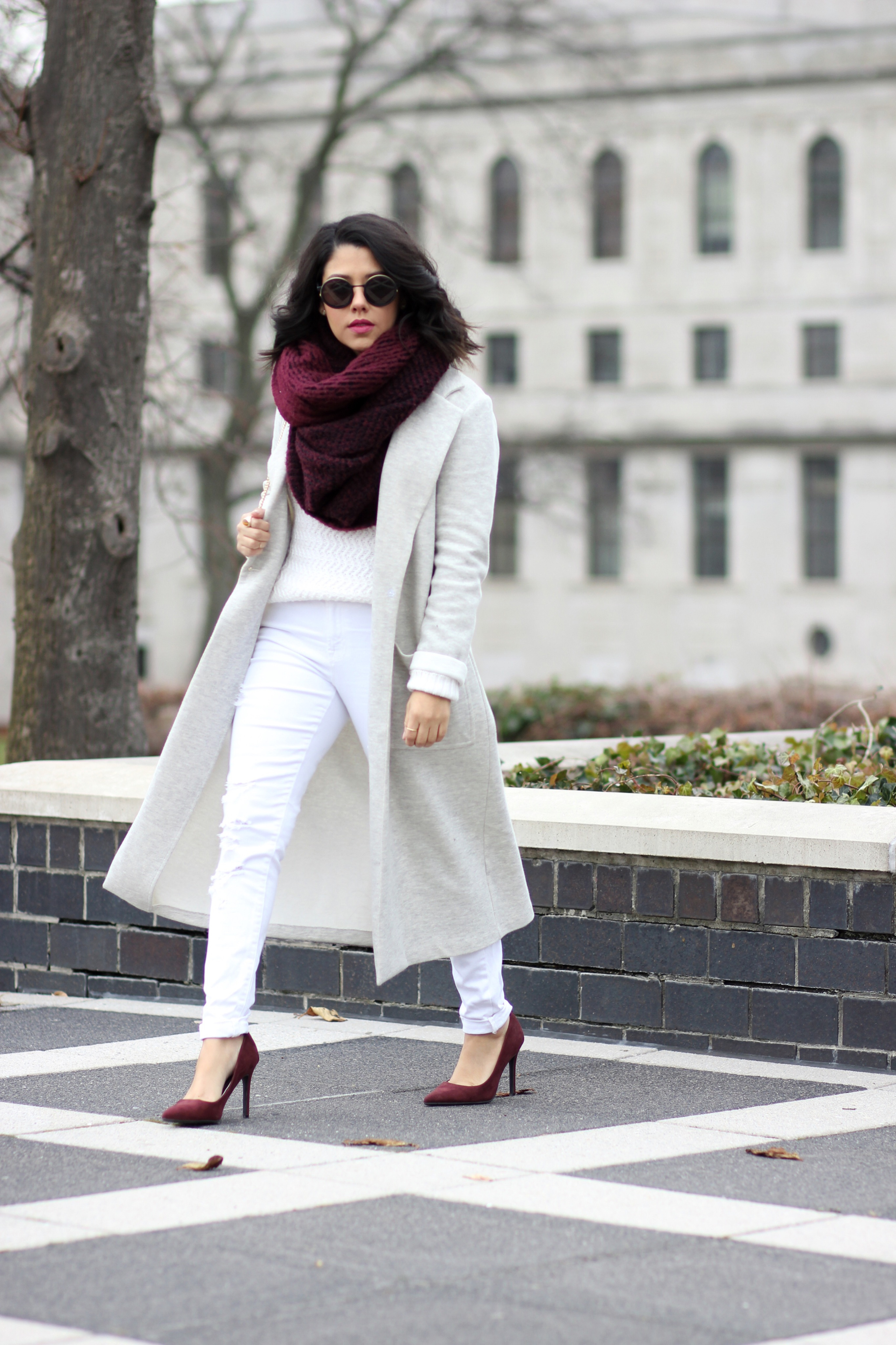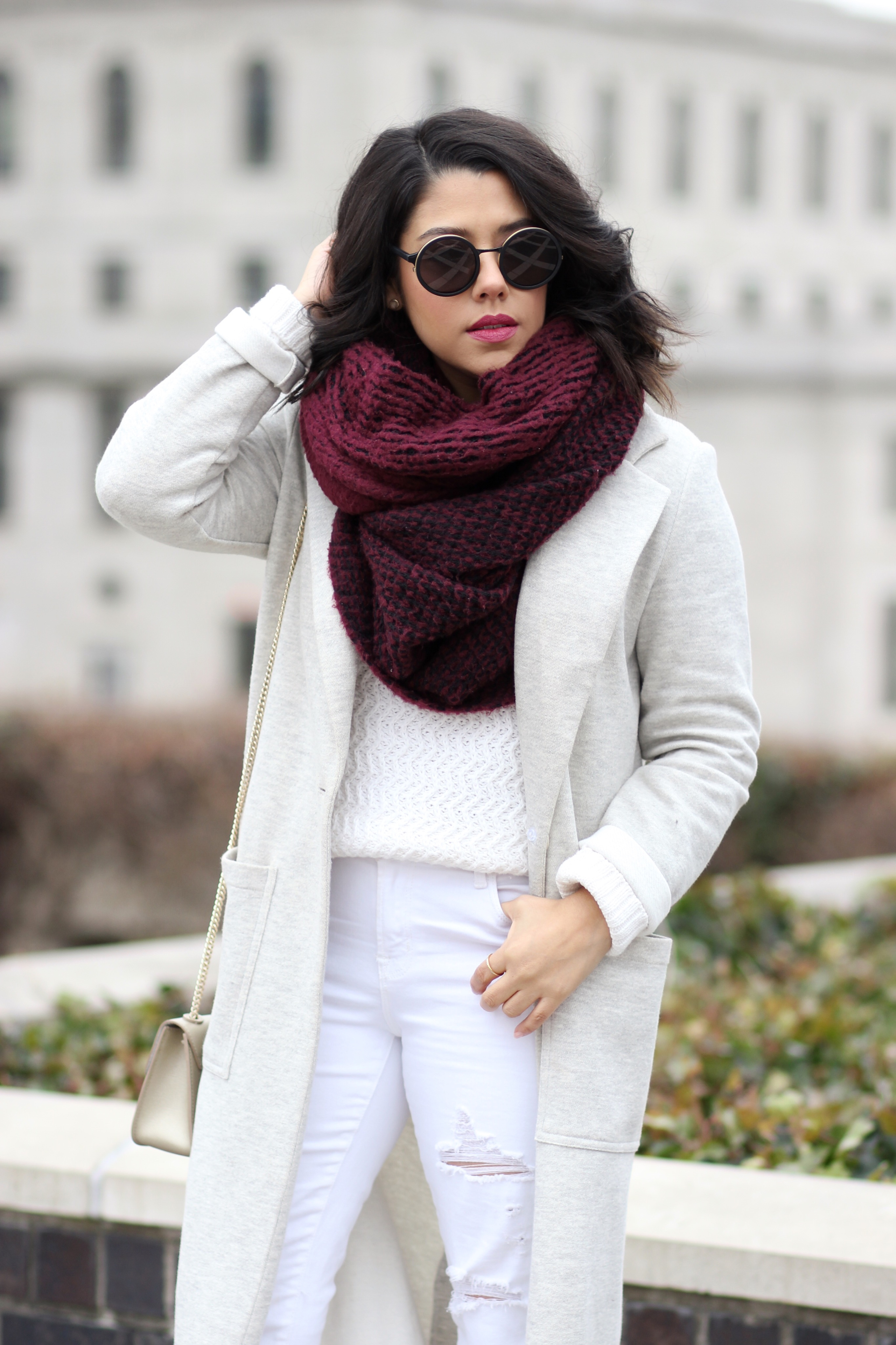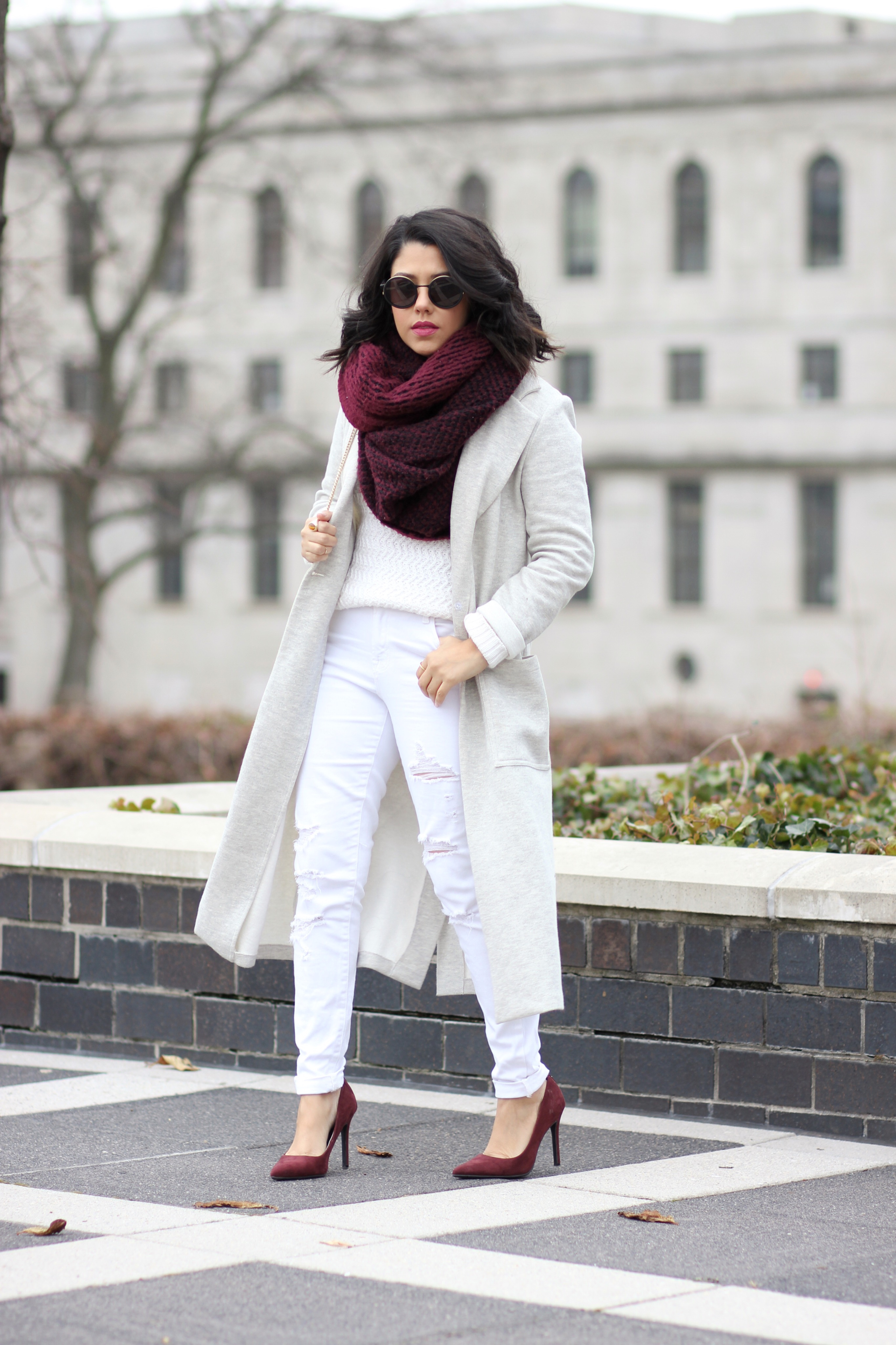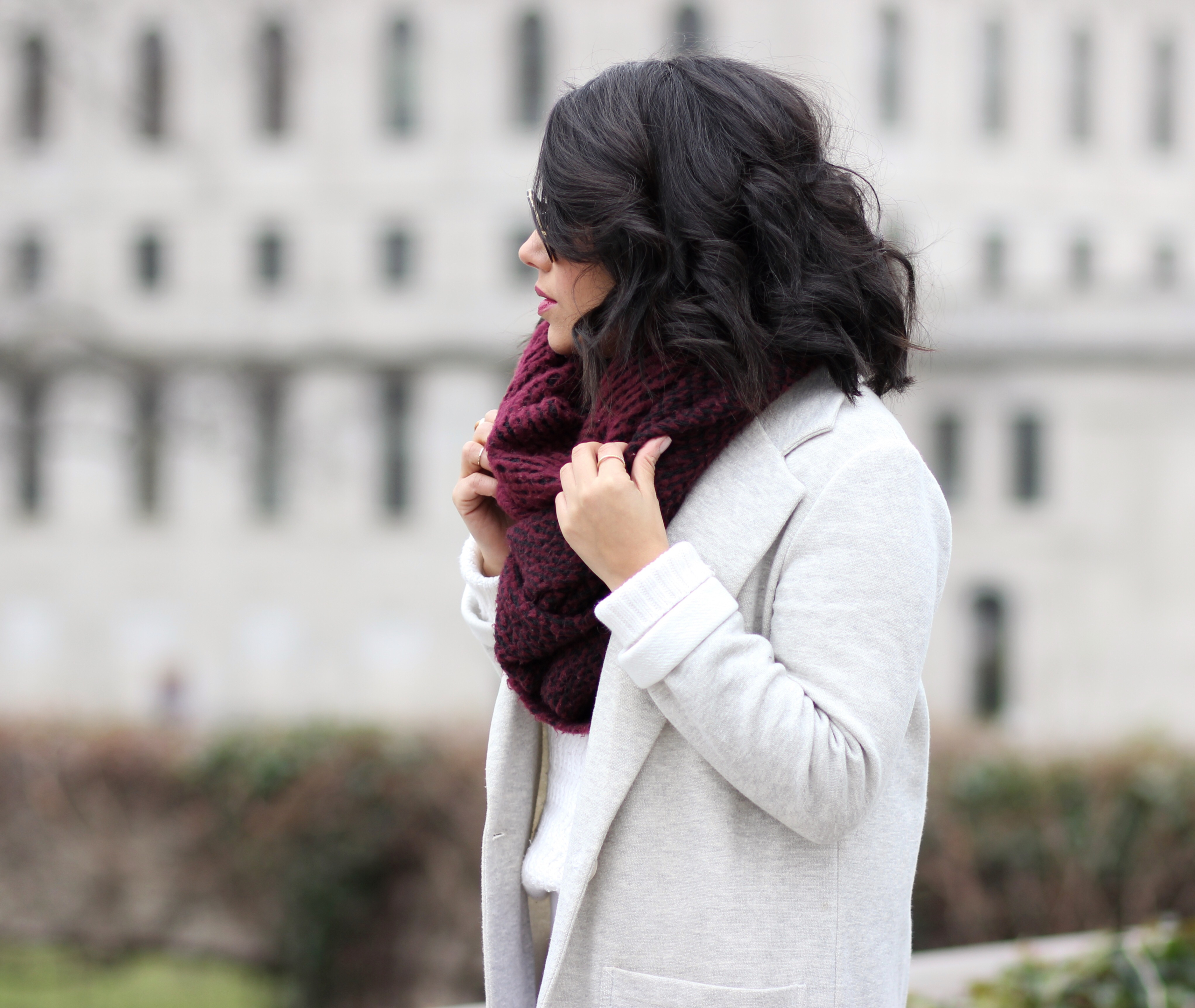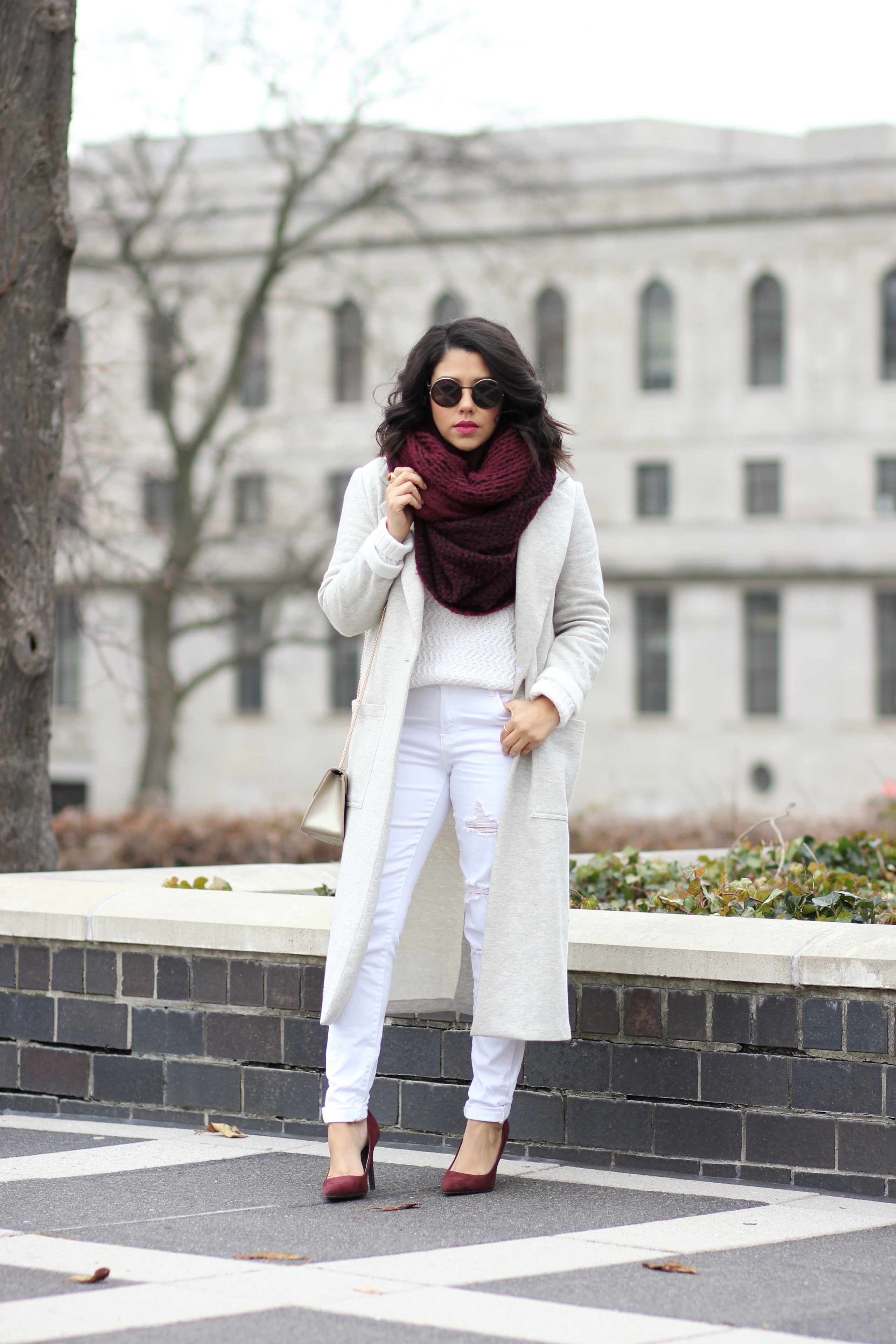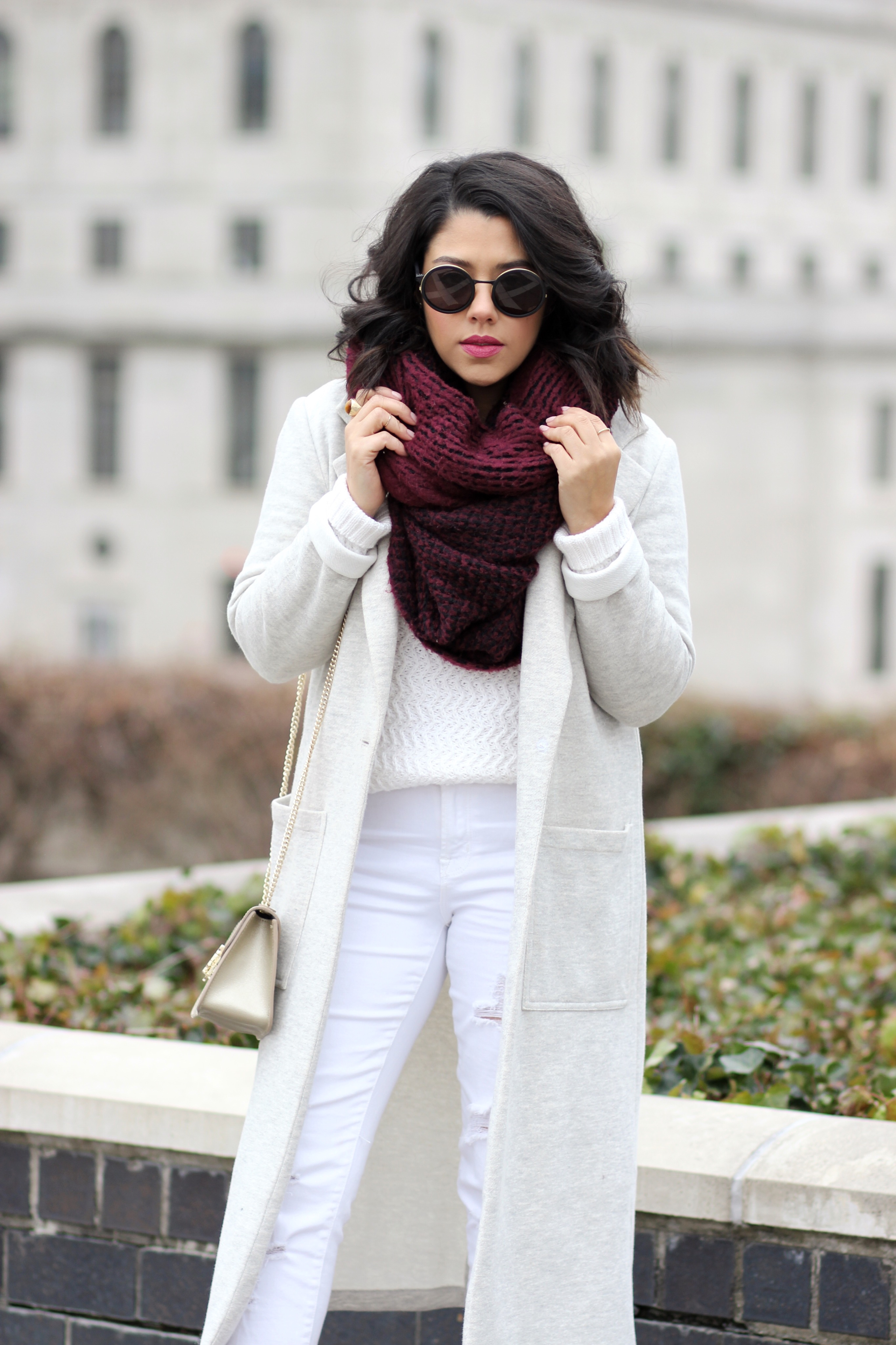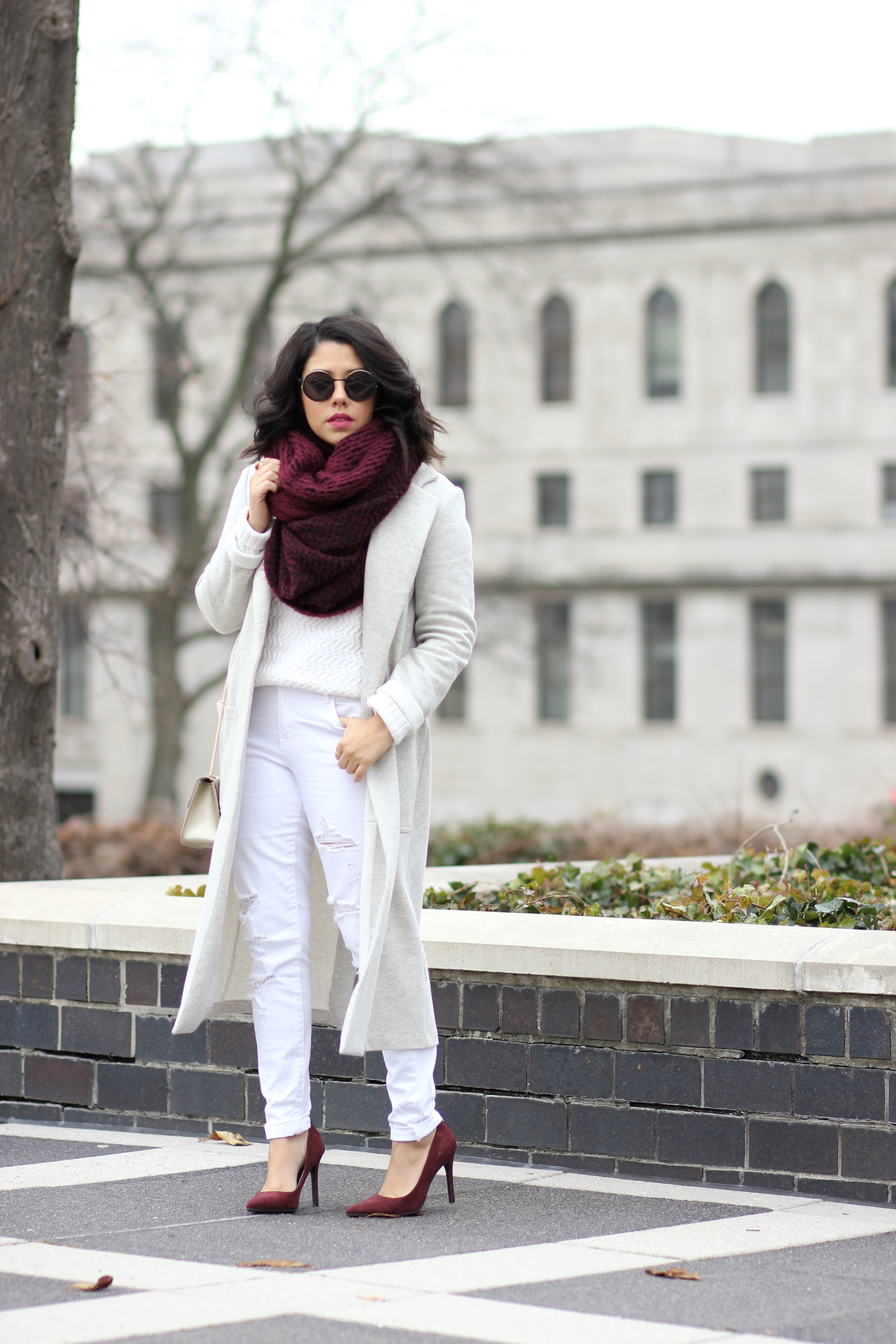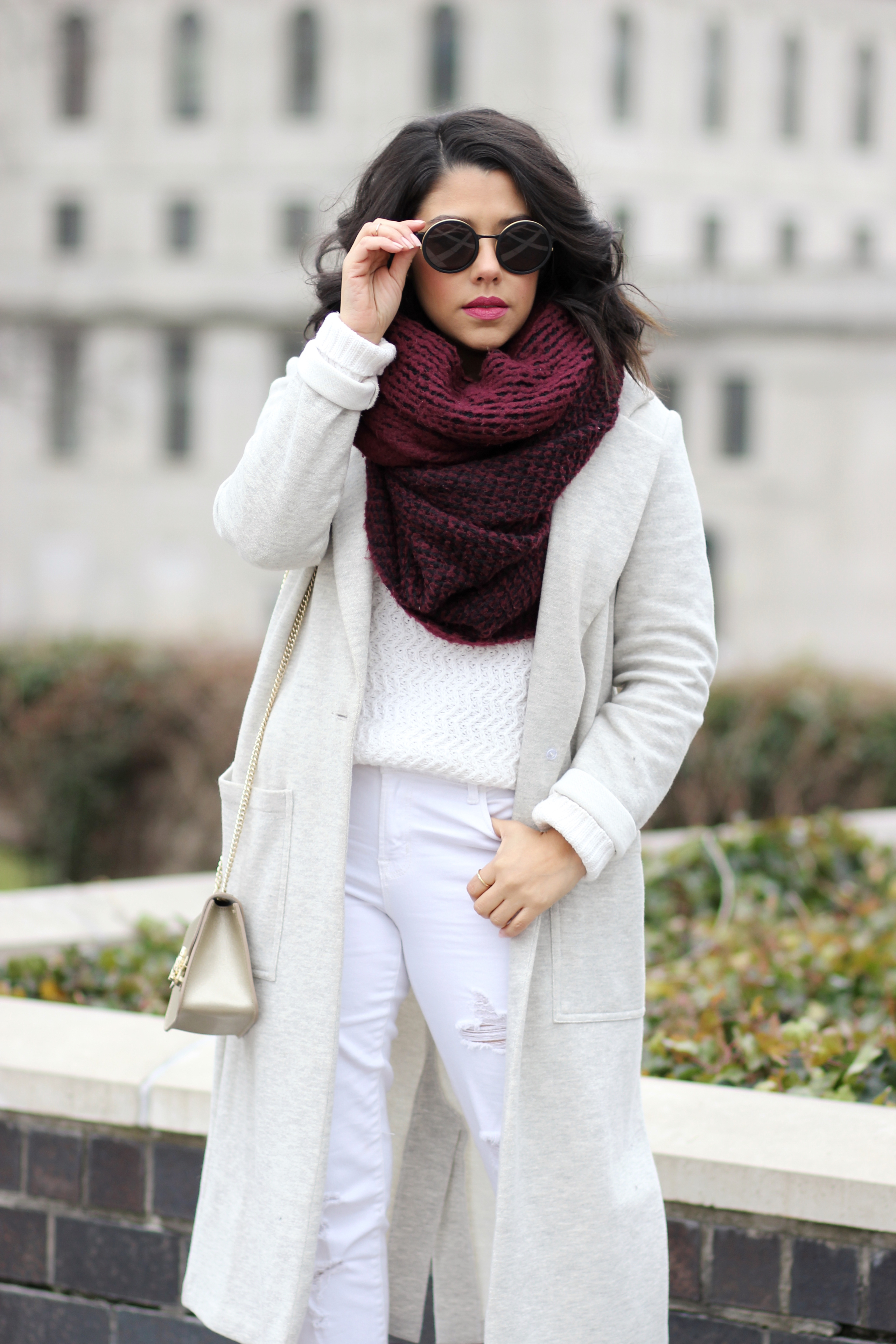 What I'm Wearing 
Coat: Forever21 [old, love this] | Sweater: Gap Factory [similar] |Jeans: Old Navy
Shoes: Target [similar] | Bag: Mezzanotte | Scarf: Dynamite [old, similar]
In my opinion, you can never go wrong with winter whites.  I think by now you all know my love affair with white pieces and I have no problem wearing them all year round. They will forever be a favorite.  I especially love wearing them during the fall and winter seasons
because for some, it can be seen as unexpected. White on white is so chic and works for just about anything. Well, it's chic until you spill your red wine on your jeans because that has happened to me. And it's chic until to you get lipstick on your sweater because that's
happened to me too. 🙄 See where I'm going with this? lol I still wear white though because I can't get enough!
During the holiday season, red is always one of the main colors at the forefront. As much as I do love wearing red, I think I might prefer burgundy instead, especially during this time of the year. I think it's a great way to switch things up from the norm. So for this look,
I decided to add in some burgundy accents with my pumps and this amazing scarf that I've been wearing for the last two years. It is seriously so warm and cozy that it's like wearing a blanket around my neck. To mix things up a bit more, I put on my long grey coat from last year. I absolutely love this whole color scheme and it's probably one of my favorites. I also loved the mixture of textures here from the sweater to the scarf to the ripped denim.
What's your take on red vs burgundy for the holidays? Do you find yourself dressing up more or do you gravitate towards casual chic looks like this? P.S. I did my first Instagram LIVE last night and I loved it! It was so fun chatting with everyone and I think it's such an amazing way to connect in real time. Did any of you tune in? Sound off in the comments below so we can chat! ❤️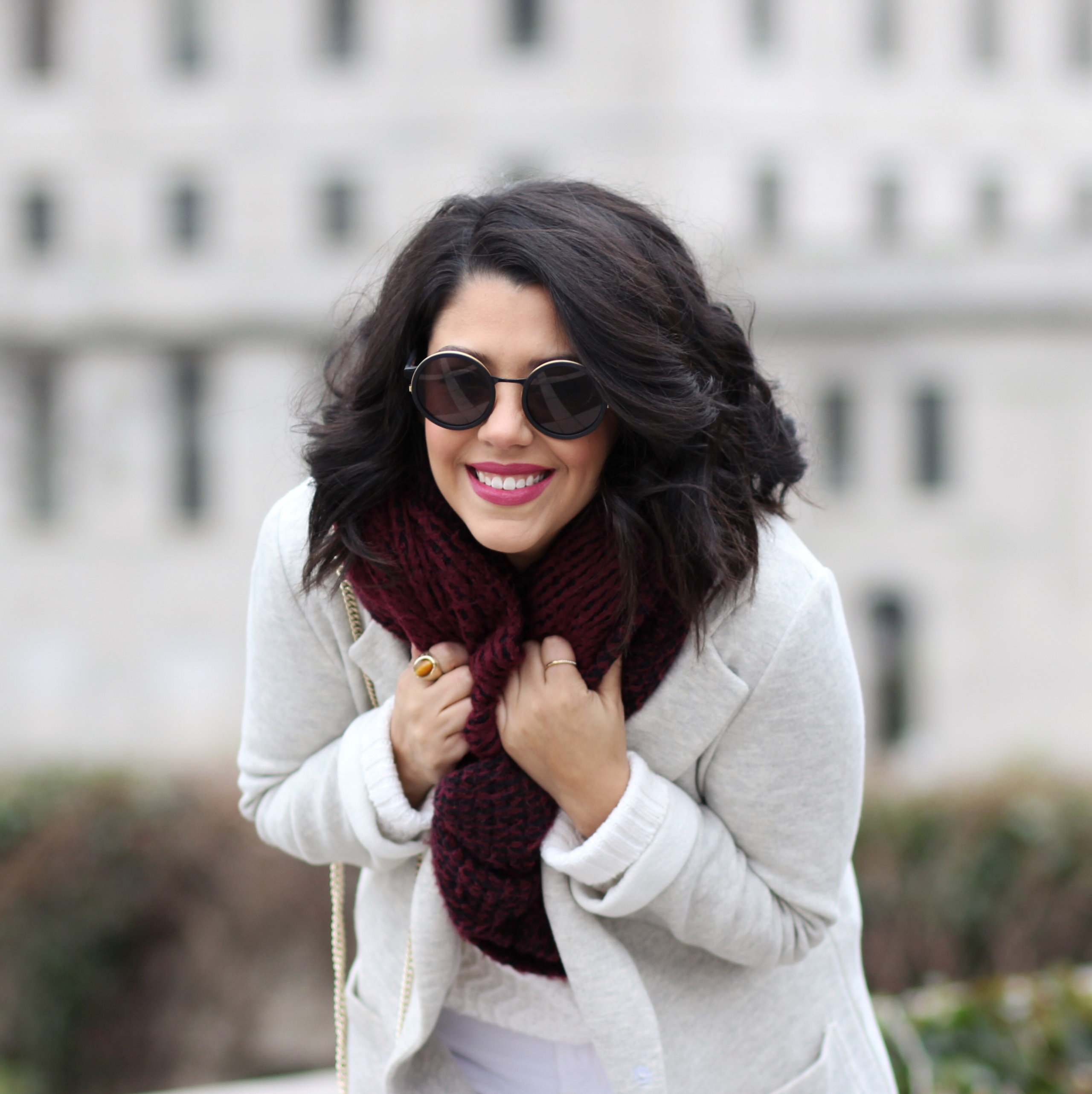 -Get The Look-