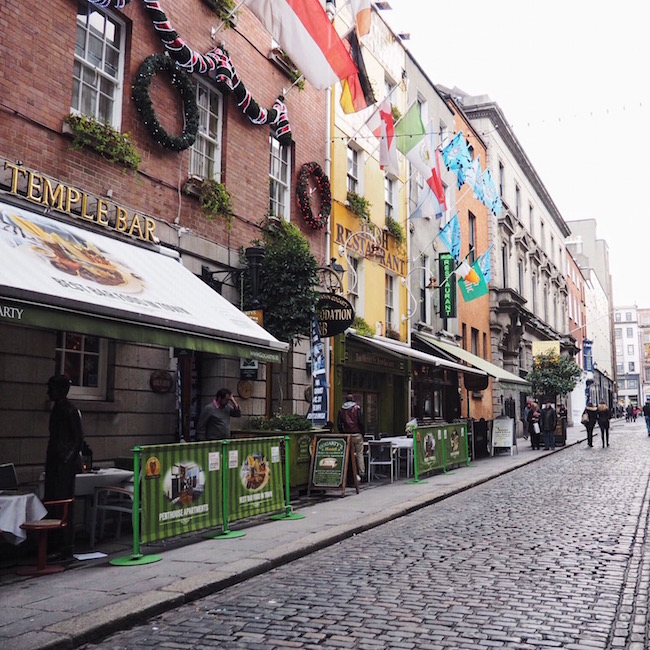 Happy Monday my loves!  Today I am getting into more detail about my Dublin experience, just like I did for Galway.  I really wanted to post about this last week, but when I realized that it was my blogiversary I decided to hold off.  I also did not want to overwhelm you all with too much Ireland at once, so I think spreading it out a bit was a good idea too! I am going to share more photos and details on everything that I did, who I met, and more. I took the bus from Galway into Dublin early that Saturday morning.  It was less than a 3 hour ride.  I stayed at The Spencer hotel, which was about a 20-25 minute walk from all of the main areas.  After reading many reviews on Trip Advisor, I decided that it would be best for me to stay outside of Temple Bar, which is known to get super loud and crowded at night. [so much fun though] I felt like staying further away forced me to venture out a little more and explore.  I only took cabs late at night and did a ton of walking every day, even in the rain.
  Once I arrived and settled in, I took my first walk out to Temple Bar to check it out during the day.  So many cute restaurants and pubs on cobble stone streets.  Loved it, of course. The first day I totally got lost and had no idea where I was going since I couldn't use maps without wifi.  Soon after that though I was introduced to Maps.me, a map app that you can use offline.  It saved me!  Total game changer. At night I went out to my first solo dinner in Dublin, enjoyed the live music outside on the streets and then went into a pub to hear more amazing live music. After that, I met up with an old friend, Lisa.  I met her several years back in vocal class when she was staying in NYC for music.  She is now back in Dublin though and I am so happy we were able to reconnect while I was there.  She took me out to two different places, including a club/lounge spot that I probably would have never known about if it weren't for her! Let me tell you, Dublin gets down.  They know how to party. The DJ was amazing and I just had so much fun dancing all night.  It had been too long since I did that. I shared tons of that on snapchat. 😉 It was great to get a mix of traditional Irish music, cover bands and DJs while in Ireland.  I feel like I experienced it all!
I spent most of the next day on a private tour and tasting at Guinness Storehouse.  I was really looking forward to this because I know that my dad would have absolutely loved it.  I had this set up by Failte Ireland, the tourism company that I mentioned in my Galway post.  Everyone was so great and informative!  Keith took me around on the tour, explaining to me the history of Guinness and how it's made.  I was seriously blown away. I got to taste some and drink a pint in their Gravity Bar, which showcases an incredible 360 view of Dublin.  This is a must see!  After the tour I did a private tasting with about 12-15 other people in a small bar inside of the factory.  This was seriously such a cool experience because we got to taste 4 different kinds of Guinness and pour our own perfect pint.  I drank way too much this day! lol Once I got back to my hotel I was so exhausted that I just ate dinner downstairs at the restaurant and it was the first night in Ireland that I decided to stay in and get some much needed rest.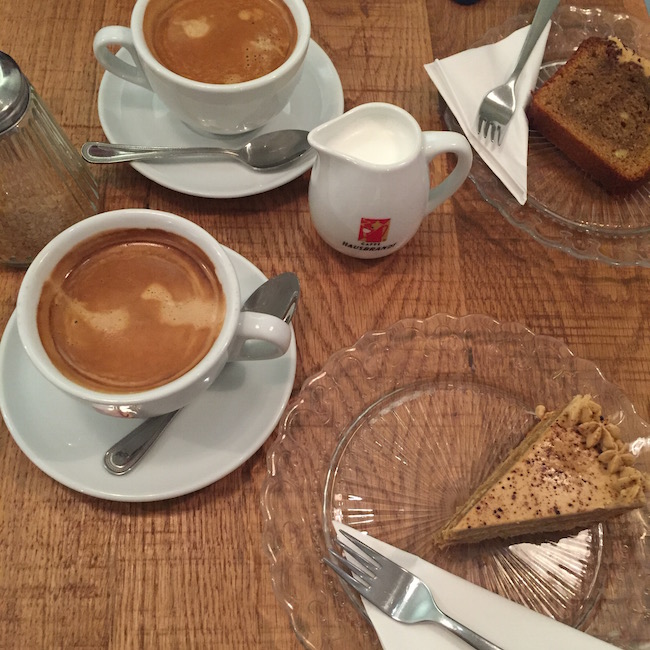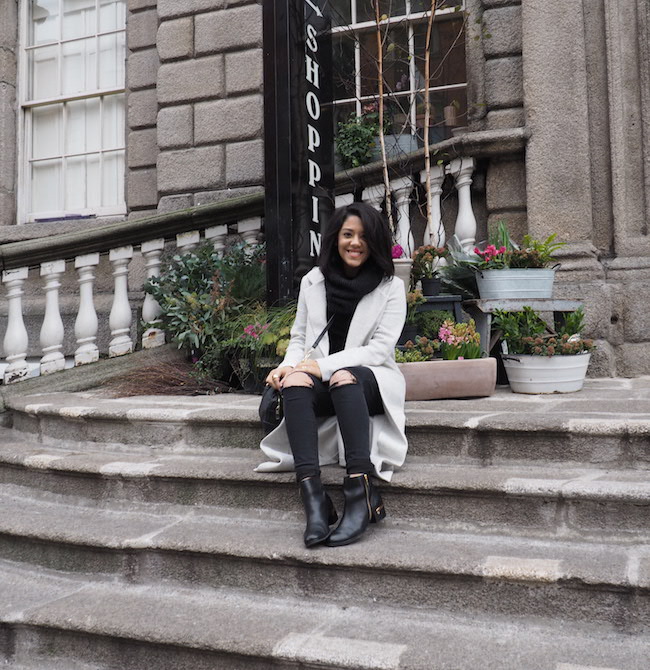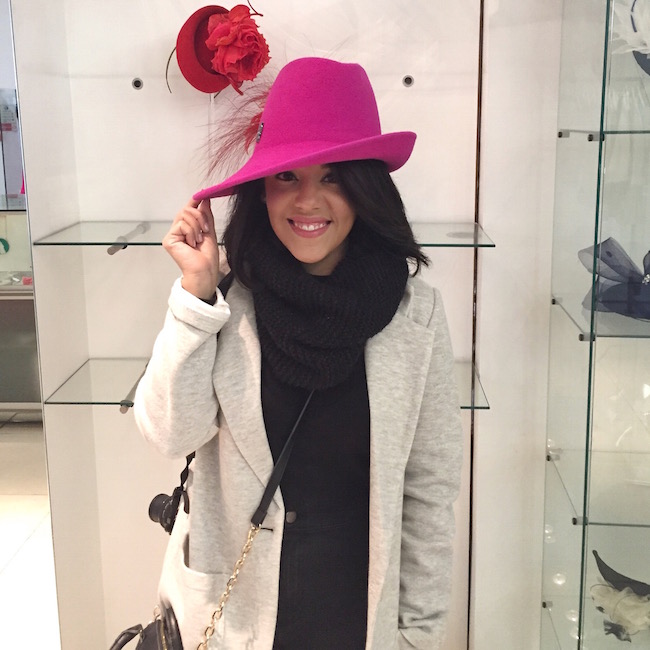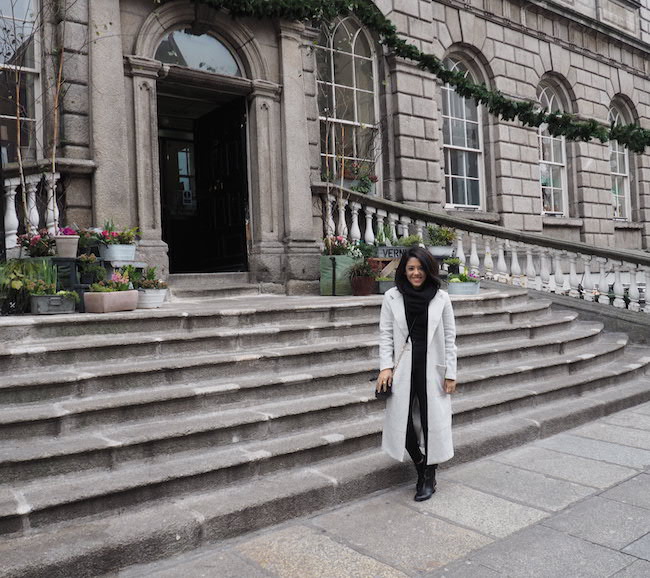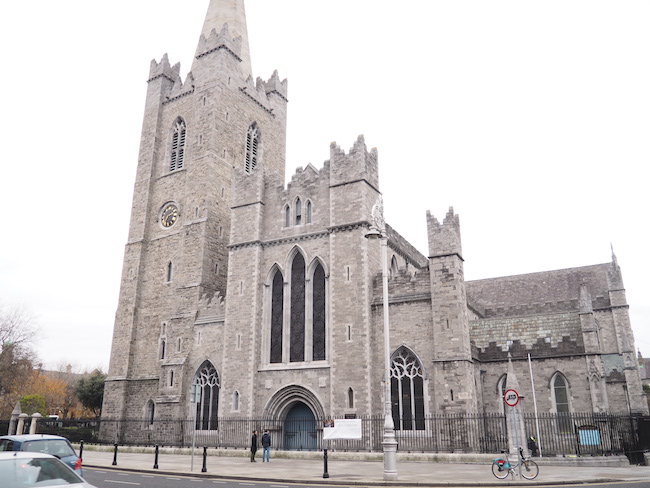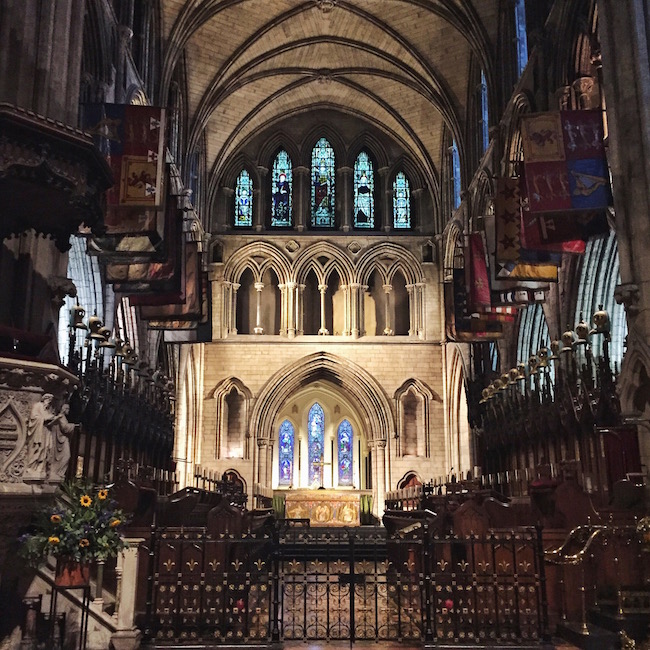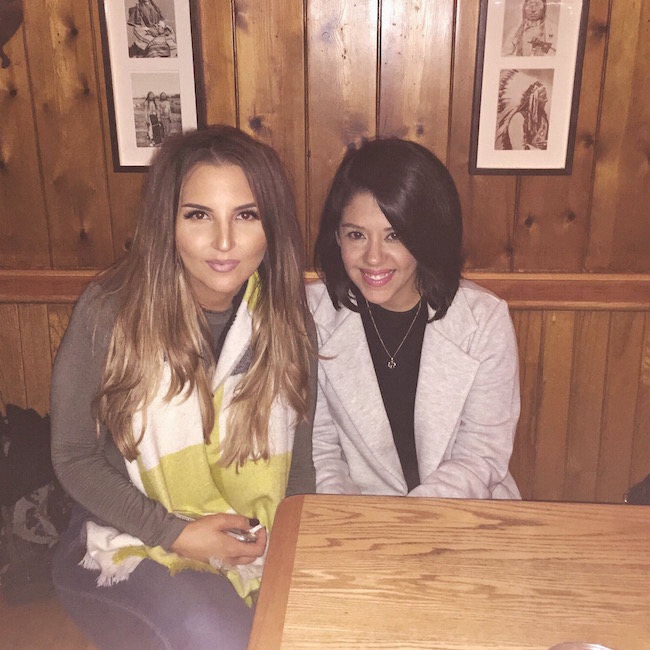 The next day was also super fun!  I did a food and fashion tour with Eveleen.  She was so cute and sweet.  I truly enjoyed spending time with her.  She took me to a bunch of different stores to check out all of the fashion in Dublin as well as some places to taste food like this super cute chocolate shop, one of the most popular cheese spots and this adorable café.  All of the shops were so stylish and the decor was seriously amazing.  It was just so cool to see what's trending in Ireland. I shared all of this on my snapchat too!  I got to play dress up a little and check out more of what Dublin has to offer like Grafton Street, which is filled with a ton of different stores. After that I head over to St. Patrick's Cathedral and Trinity College to see their massive library.  Then, I met up with Teodora, a girl that I met through instagram!  We had been following each other for almost 3 years and finally got the chance to meet in person.  Who would have thought it would be in Dublin? So crazy.  We had an early dinner at Elephant & Castle in Temple Bar.  Loved this place and highly recommend checking it out if you ever go to Dublin.  I got to spend a bit more time with her and then I checked out the actual Temple Bar for awhile before heading back to my hotel.  This was definitely a jam packed day!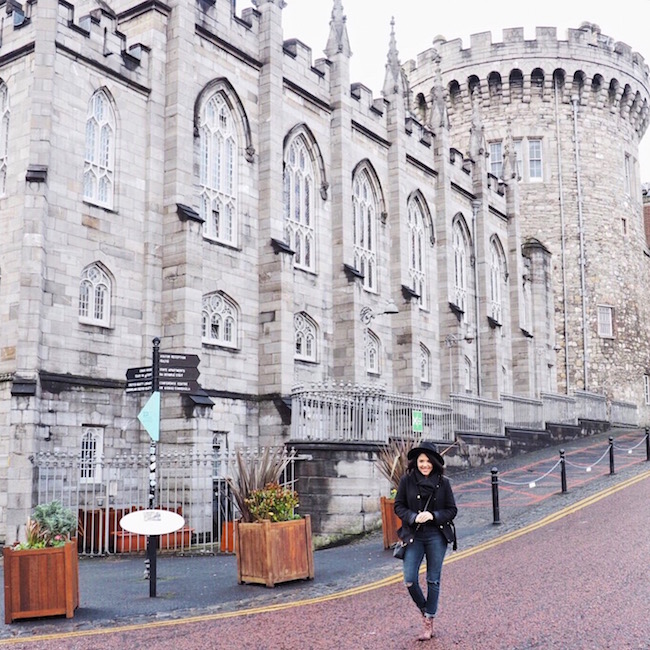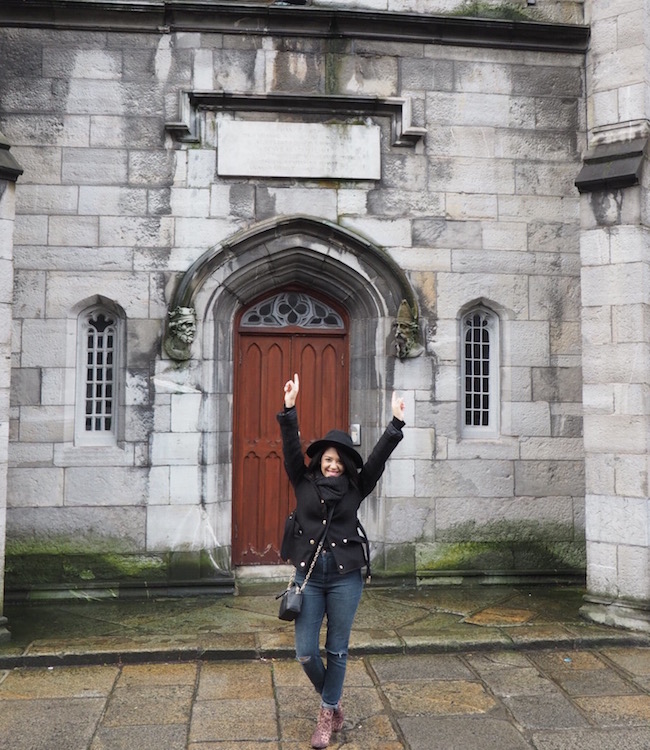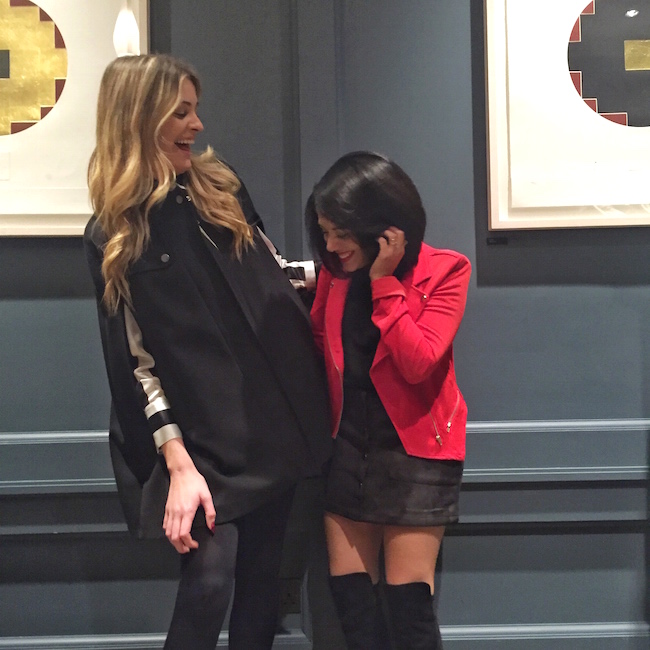 My last day in Dublin I did some more touristy things, like going back on the hop on hop off bus.  I went to check out the Dublin Castle and went back to Grafton Street for some shopping. I also got to meet another girl from instagram, Mena.  She was too cute and sweet!  We hung out at Butler's Chocolate, this popular spot known for their chocolates and coffee.  It was so great meeting her and getting to know her.  Later on that night I went to a blogger dinner at The Dean Hotel for this brand from London called Mint Velvet.  I got the invite through Louise, a fellow blogger from Dublin.  It was really cool meeting other bloggers while I was there and such a fab way to spend my last night.  I loved Louise! You must check out her blog. 🙂
I think that's it!  My Ireland trip is officially wrapped up.  I really wanted to share as much of the whole experience as possible, hence all the photos and info overload!  I hope you enjoyed these posts and that one day you get to go and see it for yourself too.  If you ever decide to take the trip feel free to hit me up for any more recommendations on what to do, where to stay, where to eat, etc.  This was most definitely the biggest and best adventure of my life and I am so happy I got to experience it and share it with you.  Thanks for checking out all of my Ireland posts! <3