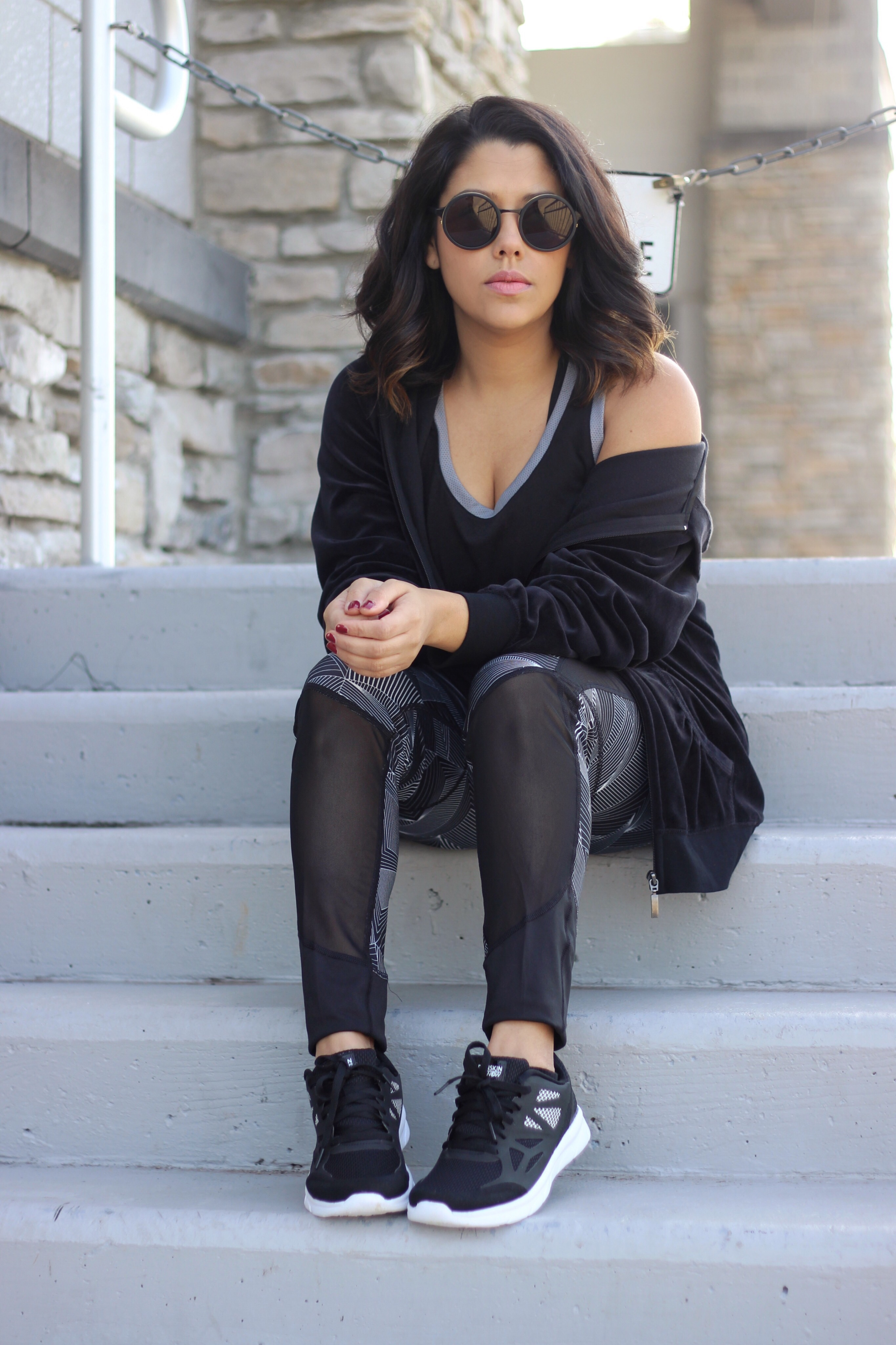 Happy November! It's a new month and I am finally feeling good again when it comes to
fitness.  I've openly talked about my many struggles of staying consistent with my workouts.  I was allowing myself to get into a slump again, but with my birthday and the holidays right around the corner, I knew that I needed to start NOW.  Cyclebar just opened about 20
minutes from my house, so I started taking classes there in the mornings and let me tell you, it's completely changed my days and my mood.  I can't wait to continue these classes along with my other workouts! I've partnered with Danskin Now again to share a few more fun
fitness pieces that can help you keep in shape and stay in style, especially during the holidays. Is it bad that I am already thinking about Thanksgiving dinner?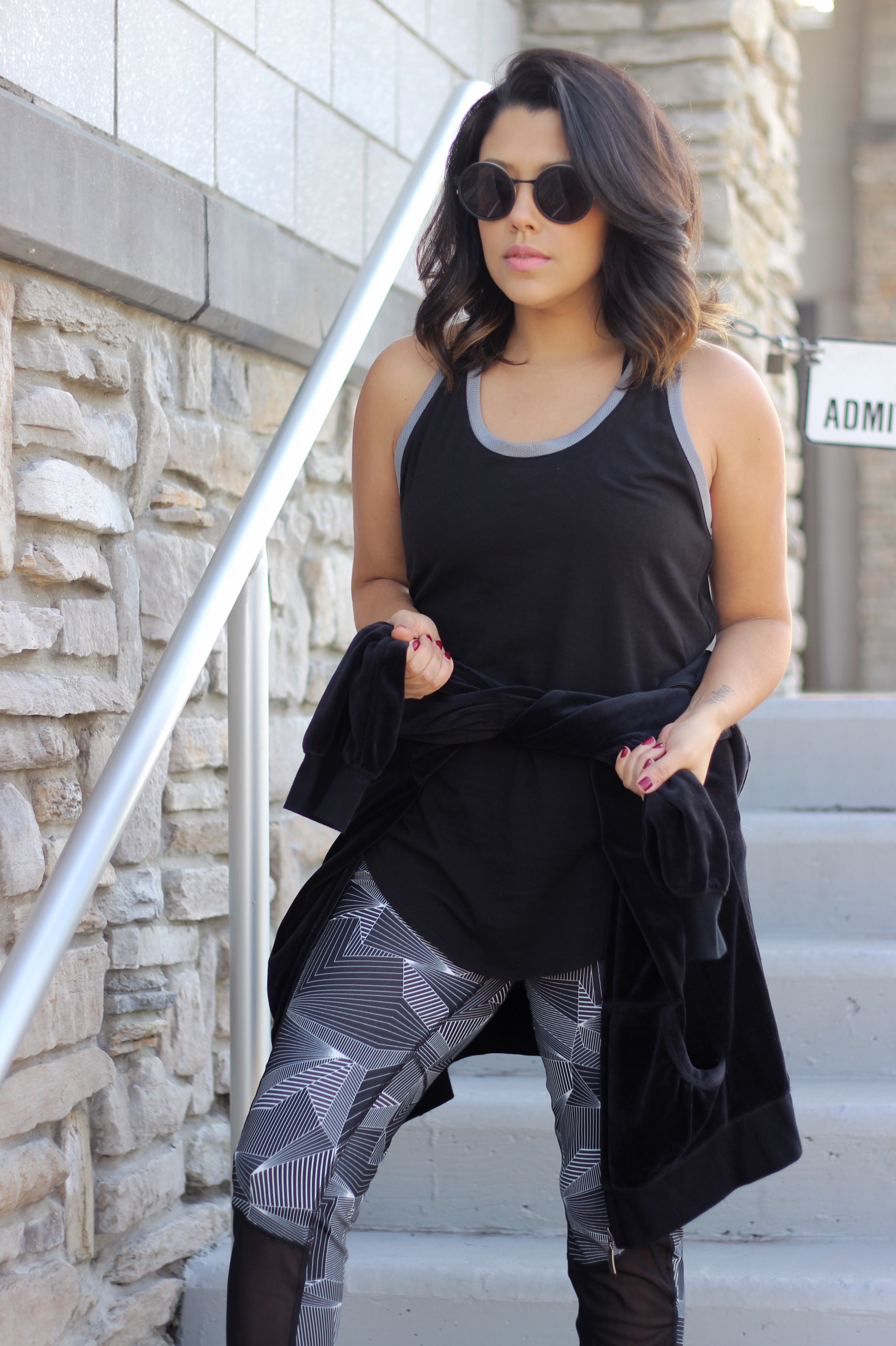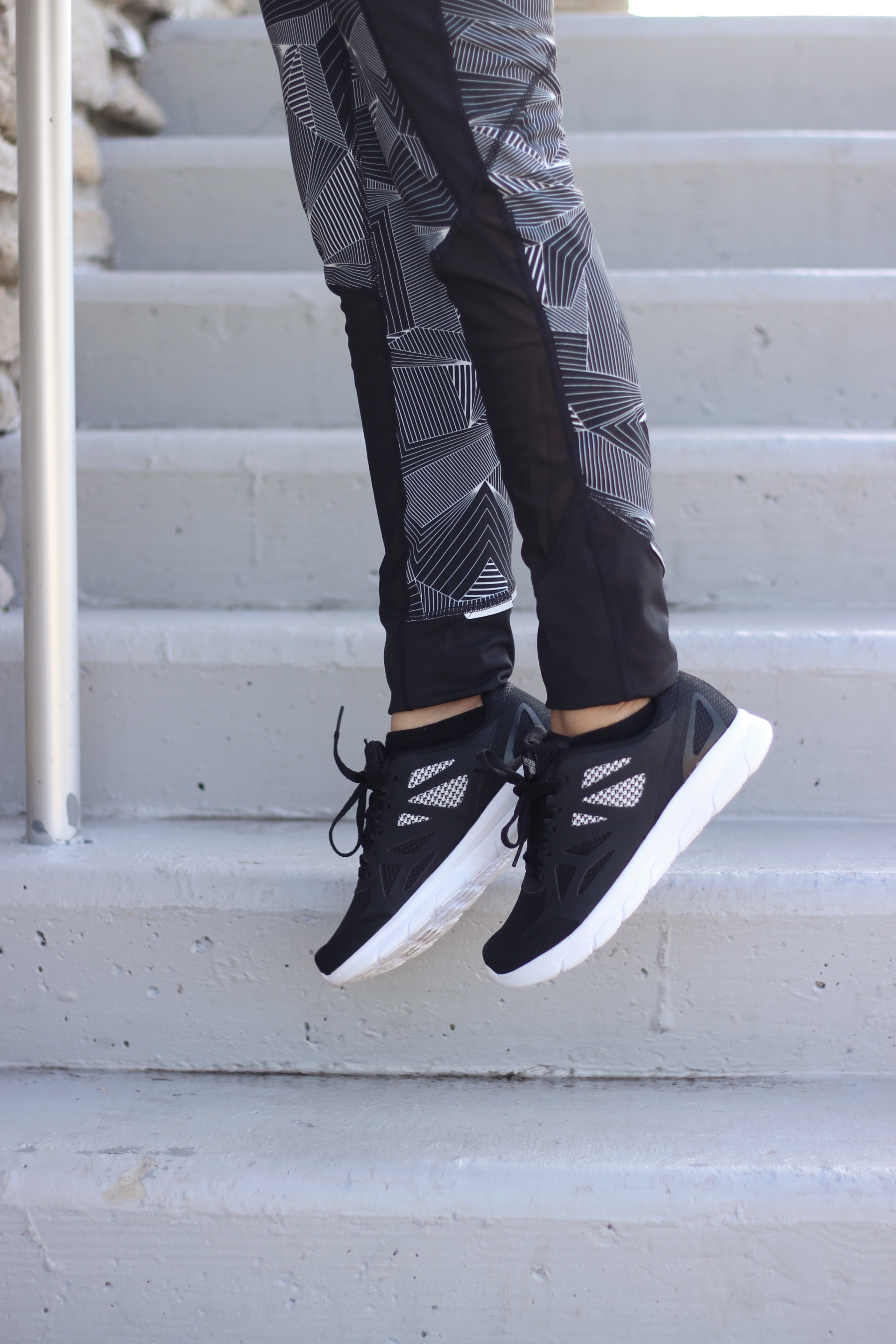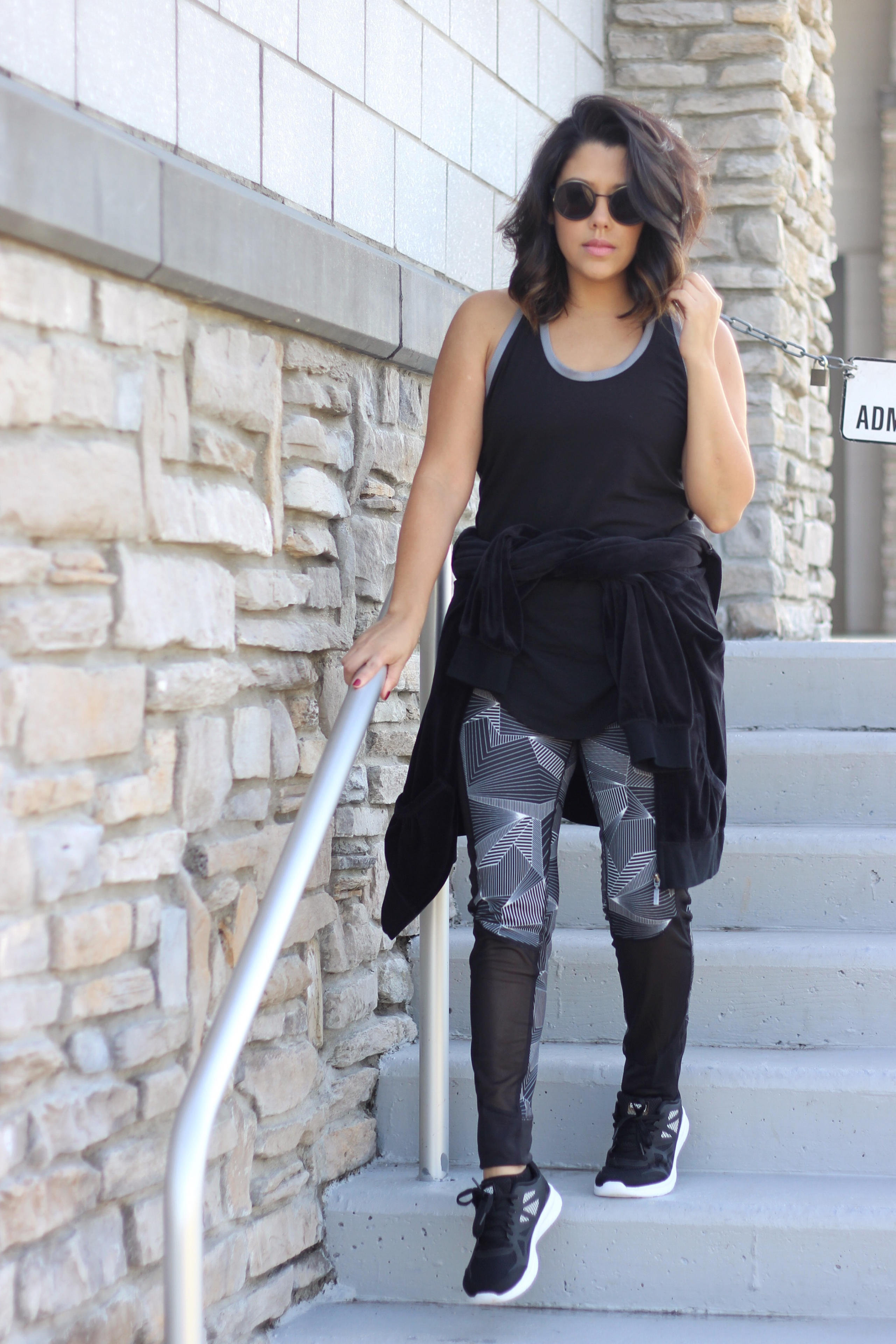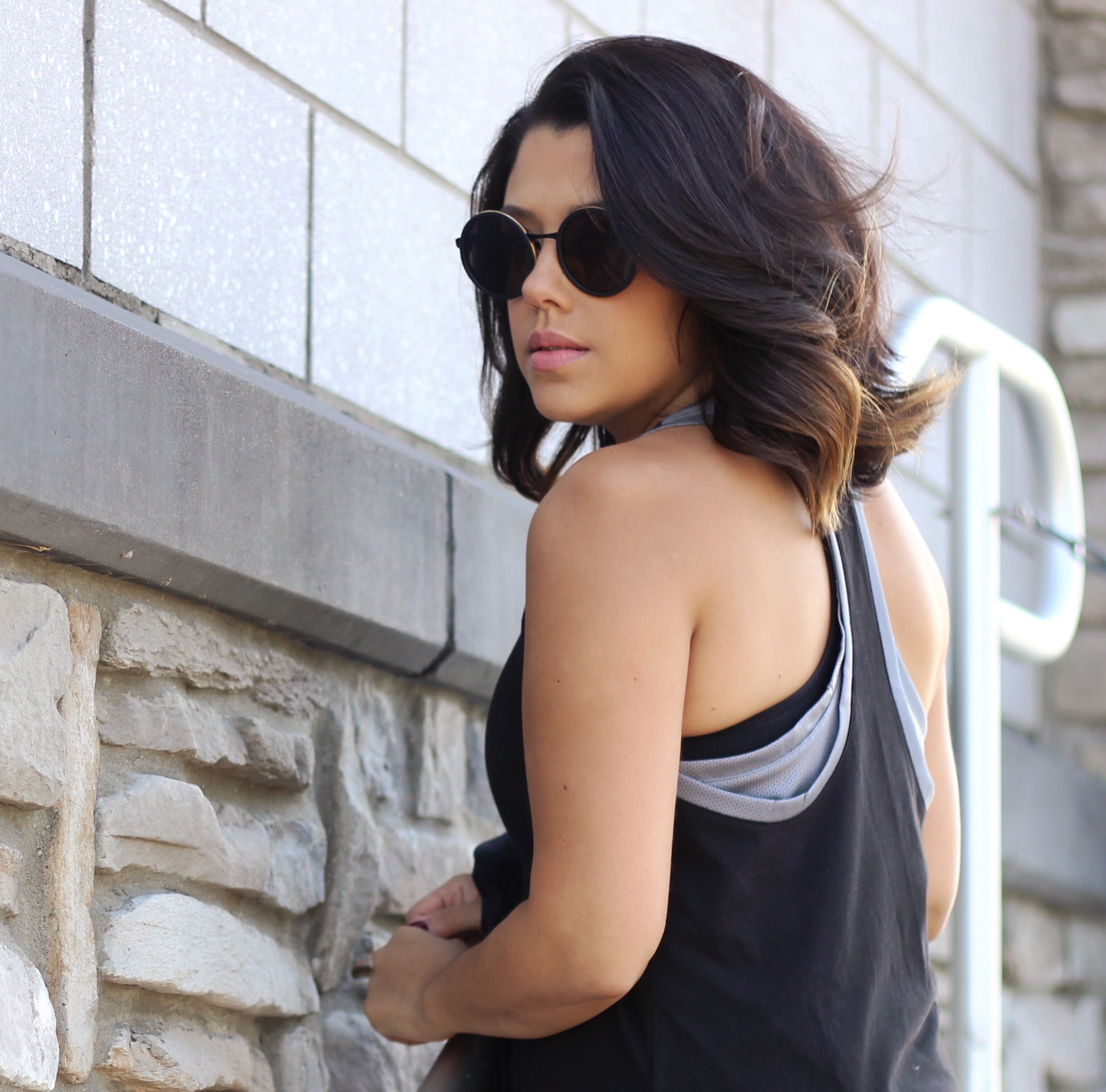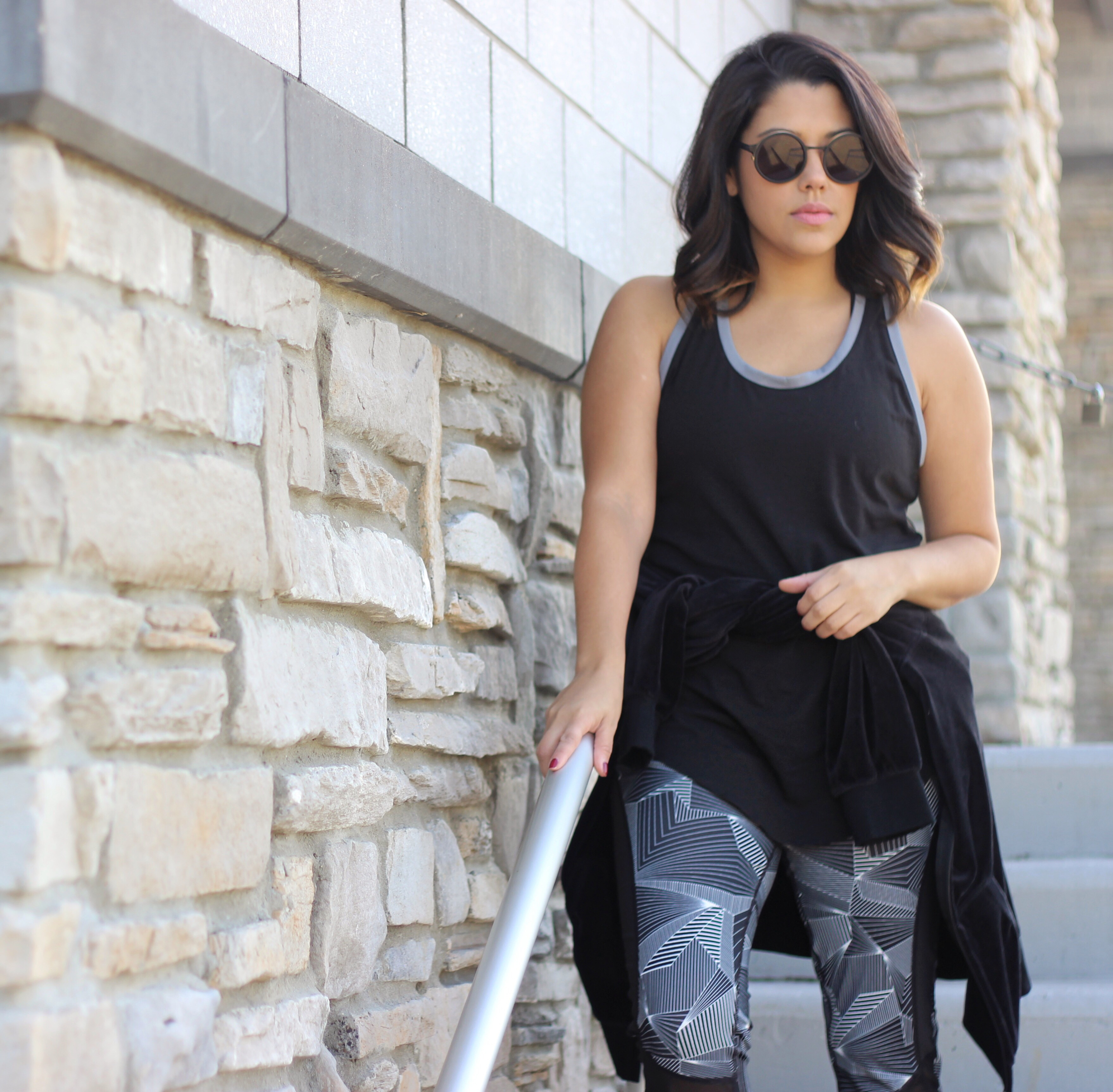 Danskin Now via Walmart: Leggings | Tank | Sneakers
Now that I am getting back into a fitness routine, one of the main things that I am stocking up on is leggings. I need these for both my runs and spin class. I have to admit that I used to stick to solid black only, but printed leggings are taking over the fitness world by storm and I'm into it. I especially loved that these have sheer black panels on the front and sides. It makes them more fun. They come up above my belly button, which right now is a must for me. I am not yet comfortable enough to wear and workout in low rise leggings and not quite sure if I ever will be. The same goes for wearing short tanks and tees with leggings. I'm still at a stage where I prefer a longer tank. Comfort is extremely important to me when it comes to working out and the last thing that I want to worry about is feeling uncomfortable in my fitness gear.  I actually wore this one to spin class a few times so far and it's become my new go-to tank. It's so soft and has Dri-More moisture-wicking fabric too.  My favorite is the racerback detail!
I recently discovered that Danskin Now has sneakers too and they are super affordable. So far, I've only worn them to my Cyclebar classes and for running errands during the day.  They are a lightweight tech running shoe though so they can provide moderate support for short jogs. I thought that these were so cute and they're very comfy too, which is even more important. I actually couldn't believe the price.  They were less than $20!  If you're looking for an affordable sneaker for some light workouts or just to wear during the day, you might want to check these out.  Danskin Now is licensed exclusively at Walmart. 🙂
What are some of the ways that you are trying to stay fit during the holiday season? Are you a fan of printed workout leggings too? Thanks for checking out today's post!
Disclosure: This post was sponsored by Danskin Now. As always all opinions expressed are my own.  Thank you for supporting the brands that support Naty Michele!