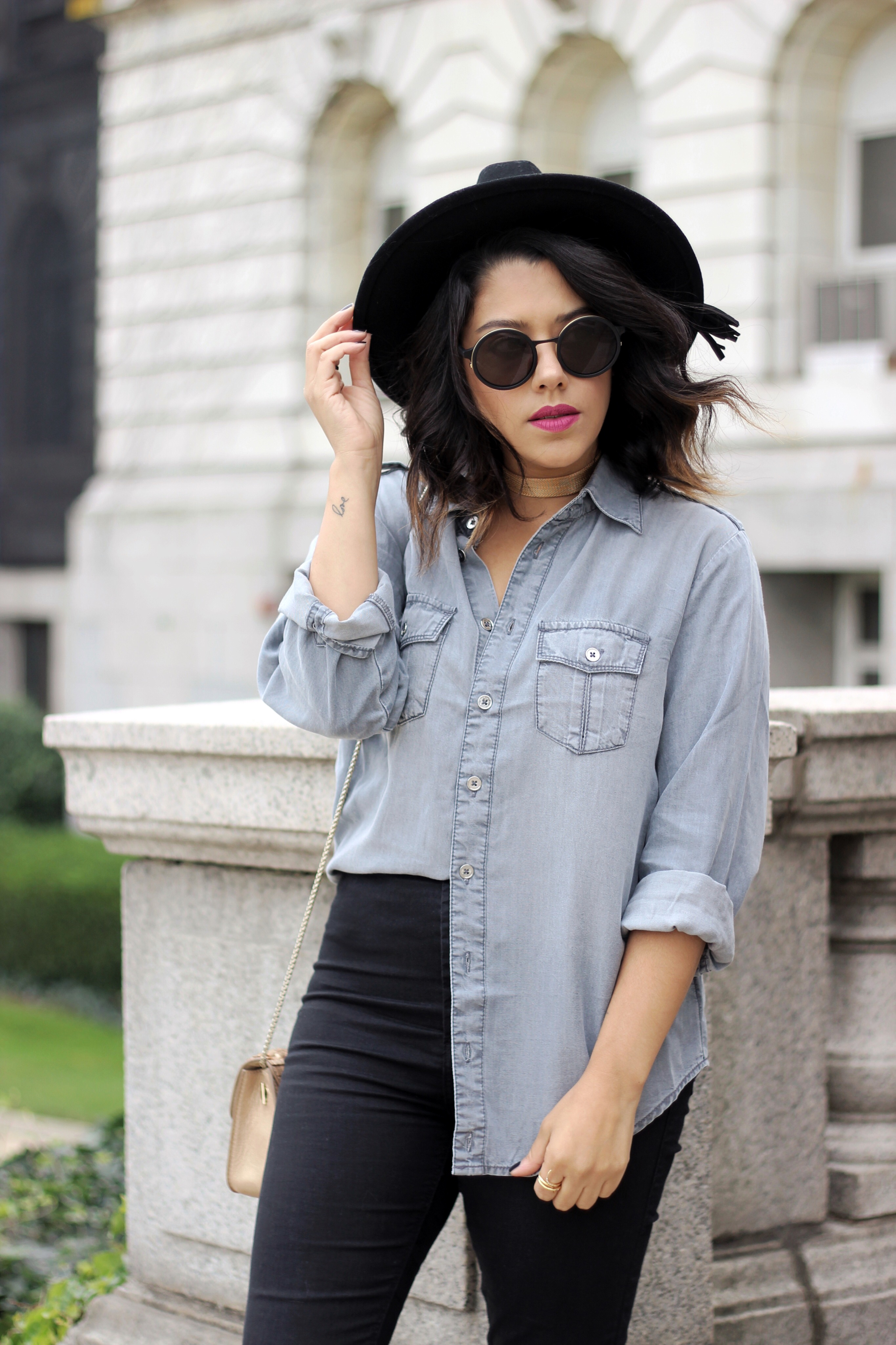 A half tuck cause I'm never fully ready. Ha! But seriously, I personally like this way of
wearing a button down.  I learned from the best, Walter White. Remember this? lol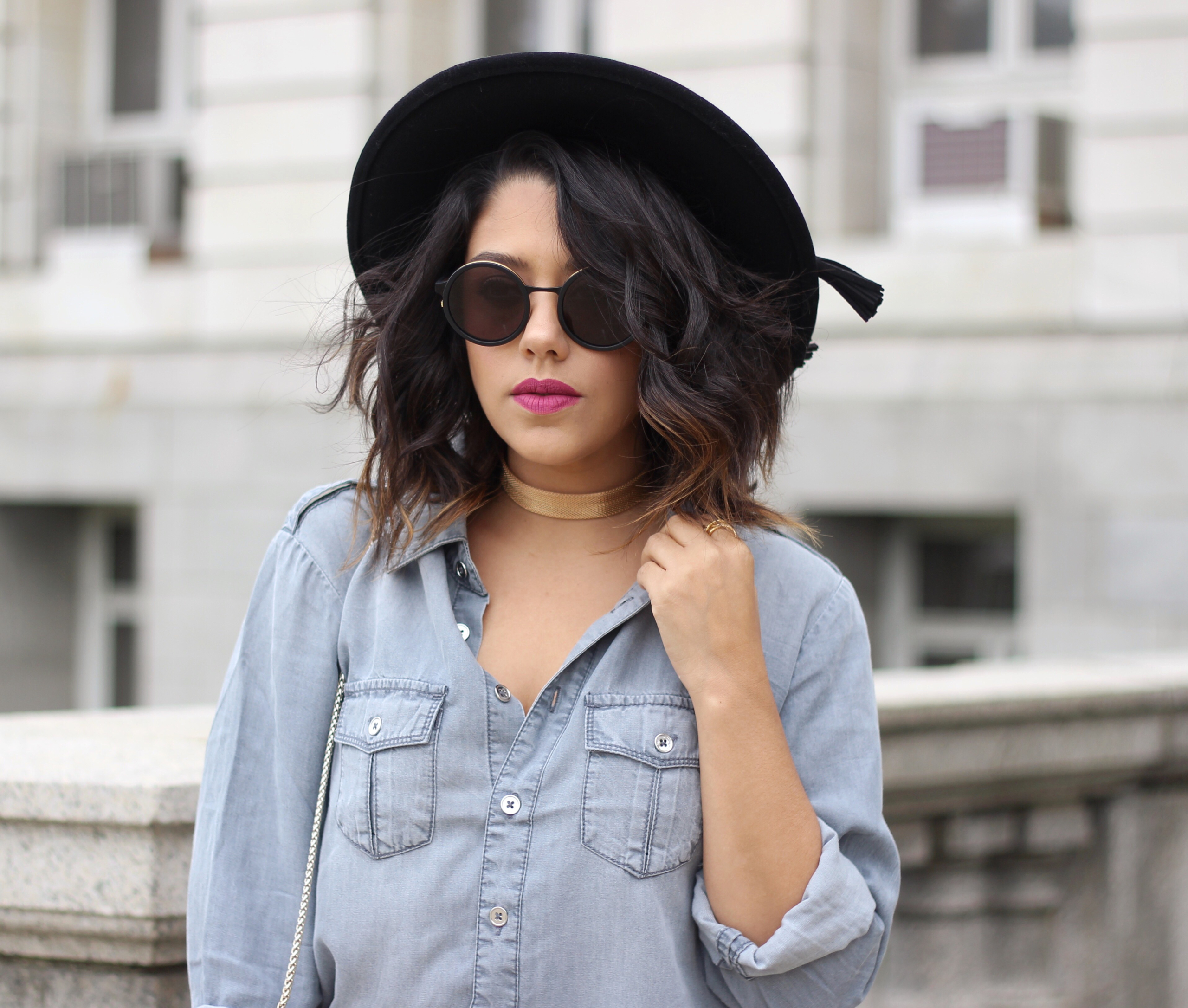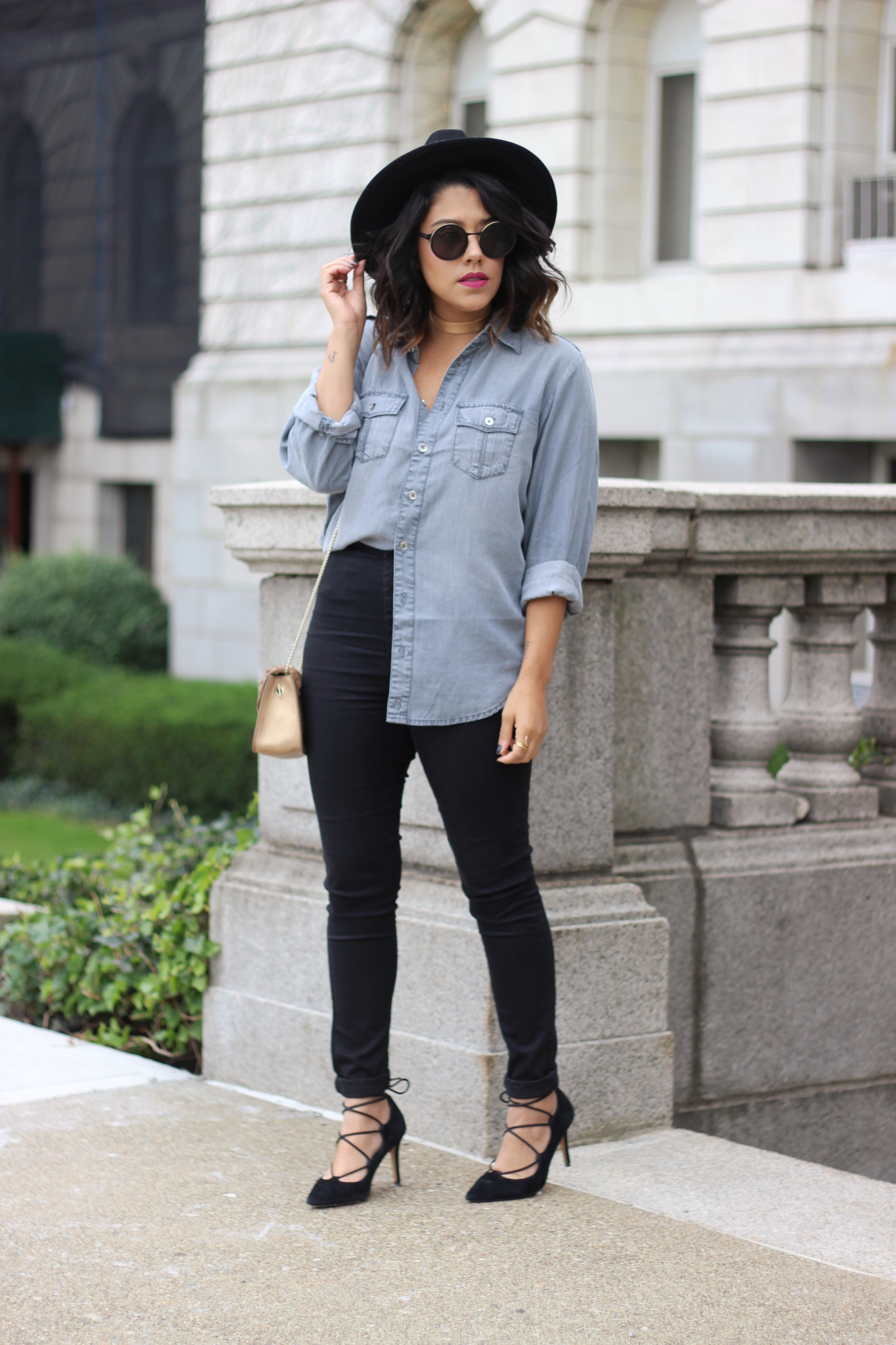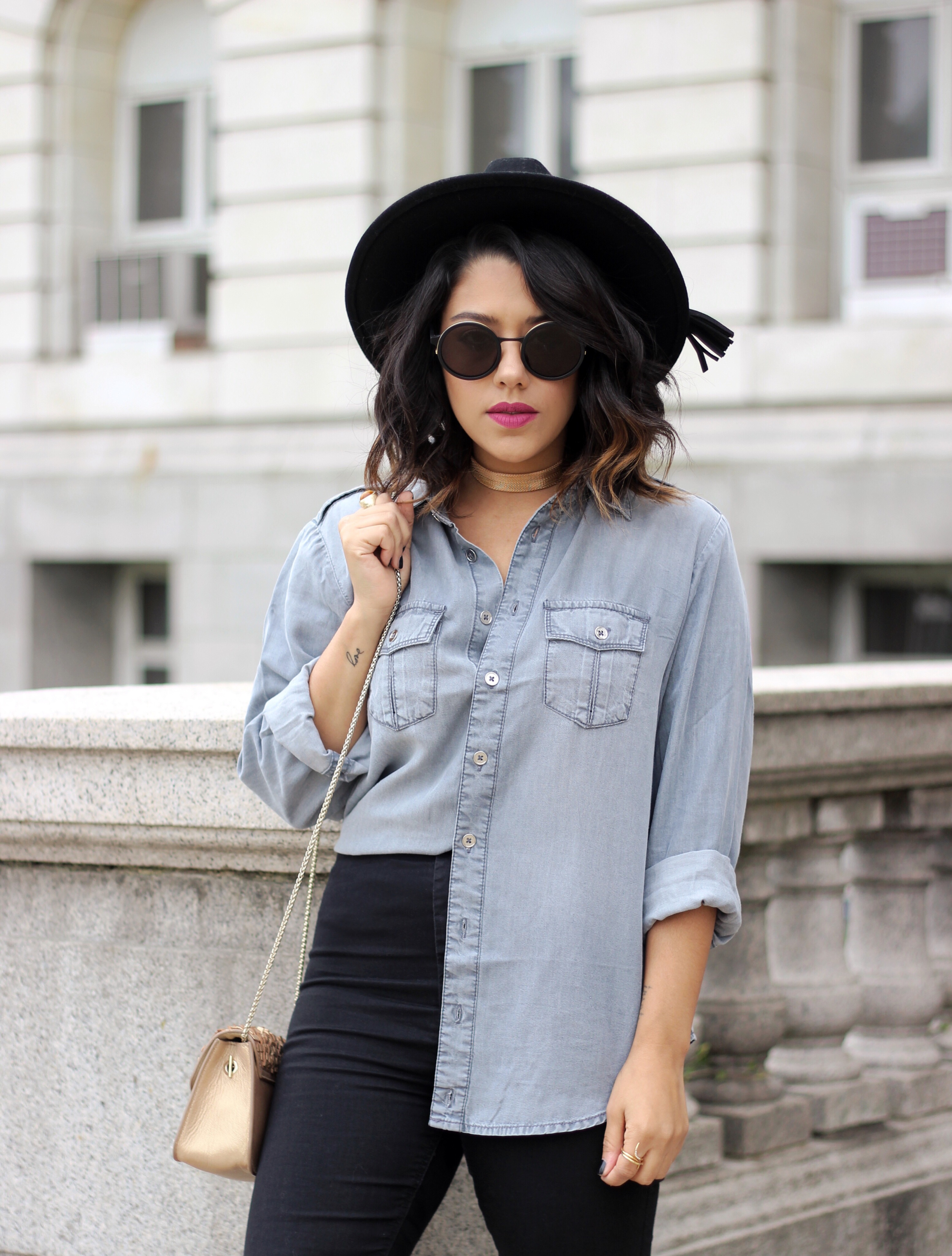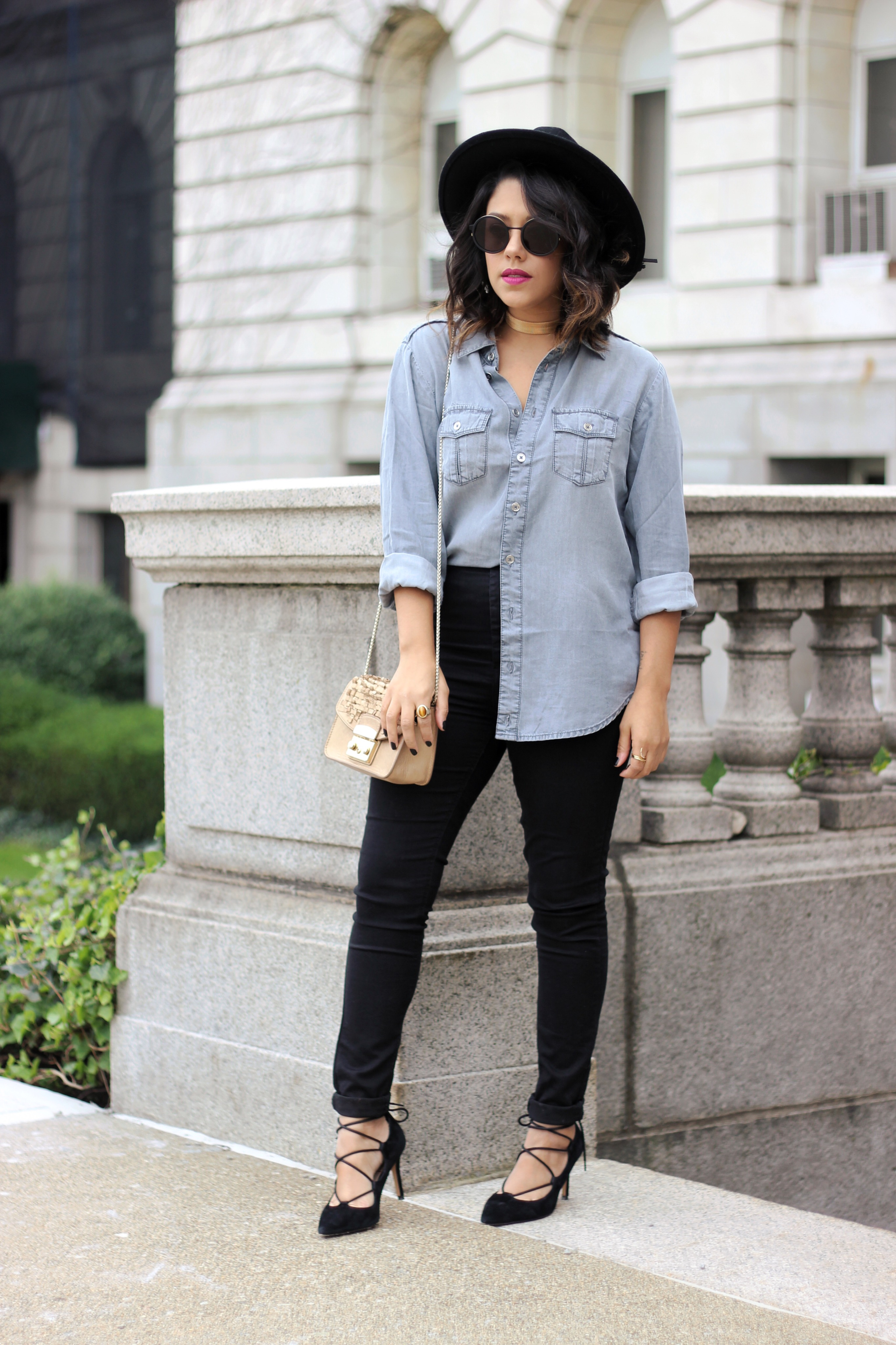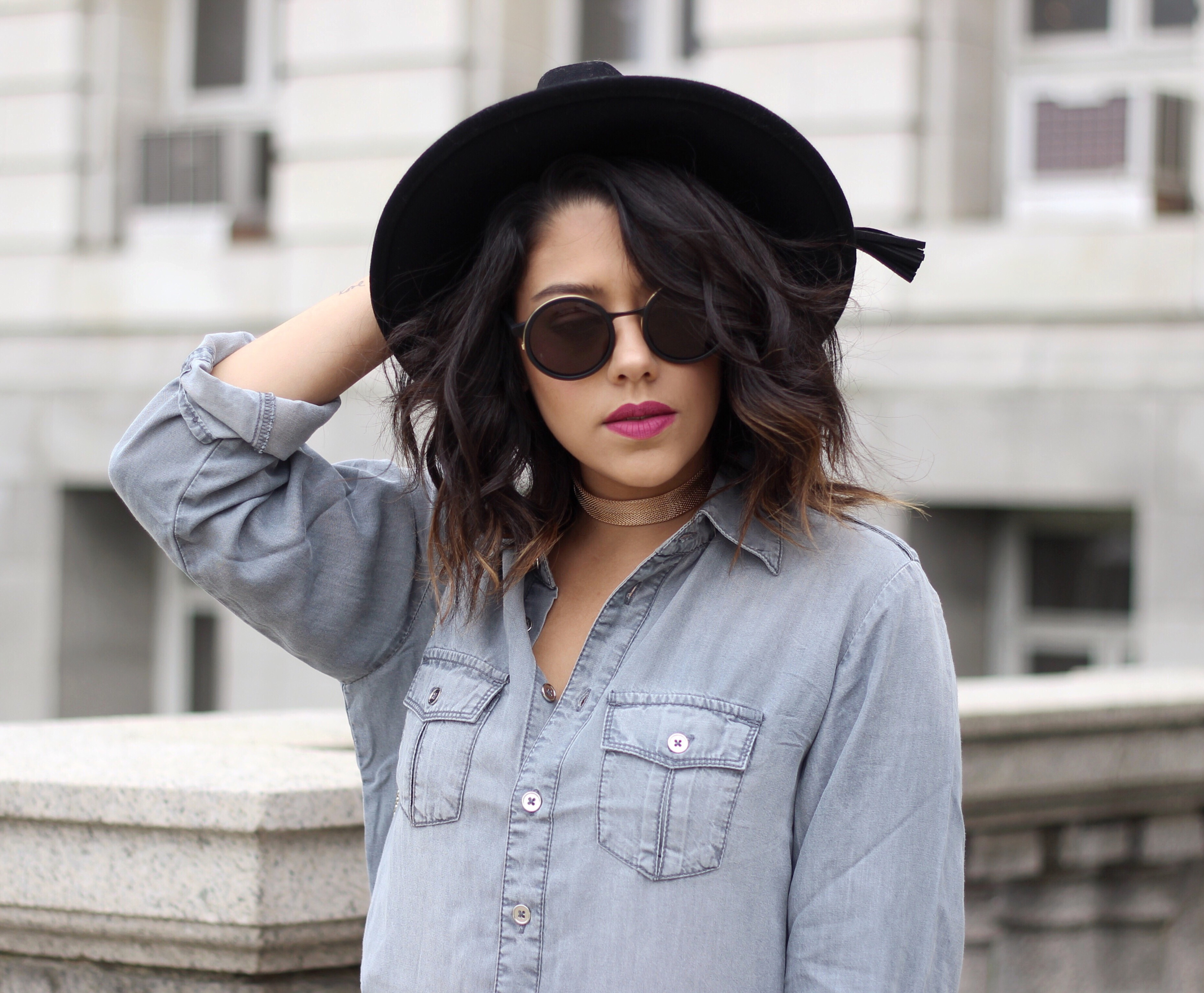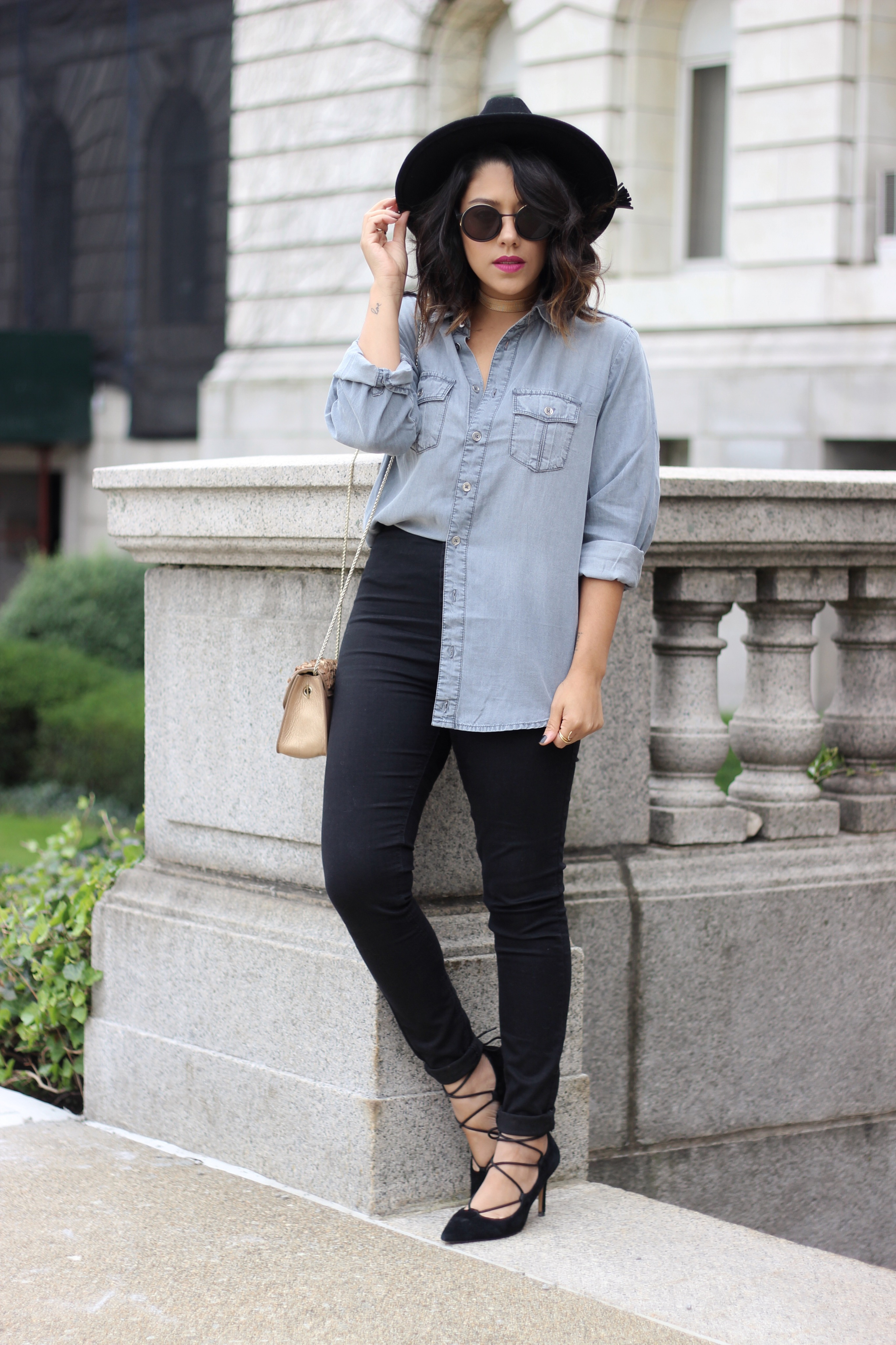 What I'm Wearing 
Top: bebe | Jeans: Cotton On | Shoes: Sole Society | Hat: bebe 
Choker: bebe | Sunglasses: Sunday Somewhere | Bag: Furla [similar]
One of my favorite fall staples is a denim shirt. It's versatility is undeniable. This one is
actually grey and not blue, which made me want to add it to my wardrobe even more. It's also super soft and comfortable to wear.  I am not a fan of denim tops that feel stiff.  This is
another outfit that I shot towards the end of September and I think in that moment I was
inspired to style this top specifically with the tassel hat and gold choker.  I pretty much
created the rest of my look with these three pieces as the foundation.  I had just gotten these high waist black pants that fit like a dream and I've always loved black and denim
together. It's such a chic, yet edgy combination in my opinion.  I decided to do a half tuck, which I have been doing a lot more of lately.  I just like the overall "undone" vibe that it brings to my outfits and it's always fun to switch things up.  I tried tucking both sides in and I just didn't like the outfit as much. It's crazy how the smallest details in a look can make such a big difference.
I've said this before, but it is so true. Fashion is all about perspective and opinion. When it comes to personal style, it's all about how you perceive things and what feels right to you. I love having conversations with friends about specific outfits and
sometimes they will love something that I don't personally find appealing or it's the other way around.  We all have such different taste and style and I think that's a great thing! I sometimes find that I get inspired by trends or pieces that I never imagined I would like and wear.  But hey, it happens!  I think it's always good to keep an open mind when it comes to
fashion. 😉
Have a fab Thursday babes! Do you know what you're going to be for Halloween yet? I still have NO idea.
-Get The Look-