Winter is definitely on it's way, but you can still keep warm & be fashionable at the same time.  One of the best things to wear during this time are over the knee boots.  This pair has faux fur on the inside & makes my legs nice & toasty 🙂 They're from Mandee.  They were a little more expensive than their usual prices but most definitely worth it. I suggest getting a pair or even knee length.  Those are great too.  Another winter fashion accessory that will actually keep your ears from getting frostbitten on those brutal cold nights are knit headbands & headwraps.  They come in so many different styles and are very trendy.  This one I'm wearing is from H&M and I think it was only $5. I am going to be getting a lot more of these this season for sure.
I'm wearing skinny jeans from Forever21, a tan sweater & my rustic brown faux leather jacket. Again, I put on Pink Poodle lipglass for some extra color.  Besides the headband my only other accessories are these 2 rings from Forever21 and H&M, earrings from Aldo and my shoulder bag.
I put this together quickly, but it does the trick! These boots do wonders, I'm telling you.  It brings a completely different effect to your outfit than a shorter length boot.  I forgot to mention before that you can also fold them down to make them knee length.  So you can wear them either way.
Here are some other cute  headbands/headwraps that you can get at stores like H&M, Forever21, etc.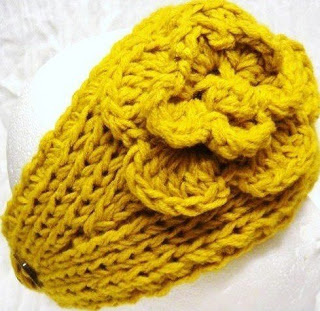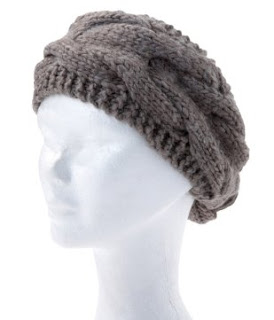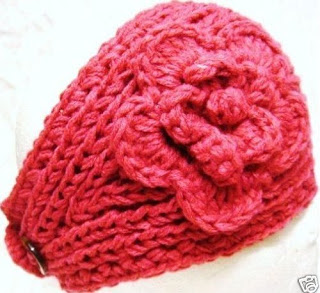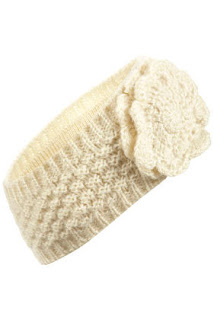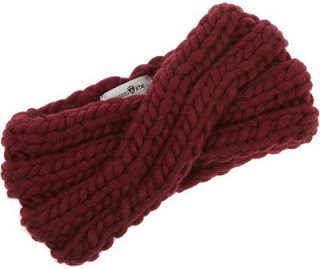 These really add a lot to your outfit.  If you normally shy away from brighter hues then try getting the lime green or pink to brighten up your outfits in a more subtle way.  I'll be posting other outfits/accessories & ways to keep warm in style later on in the season. <3