Happy Tuesday loves! It's only been one week since my birthday and I feel as though I've already done so much at 34. Ha! Between several weddings, work and other personal things, there's been a lot going on. This has sort of resulted in writer's block, which I hate to admit. I've found myself taking photos, but have been at a loss for words to actually write something significant here on the blog.
While I'm getting it together, I thought it would be fun to share a few recent moments that you may or may not have seen on my Instagram lately!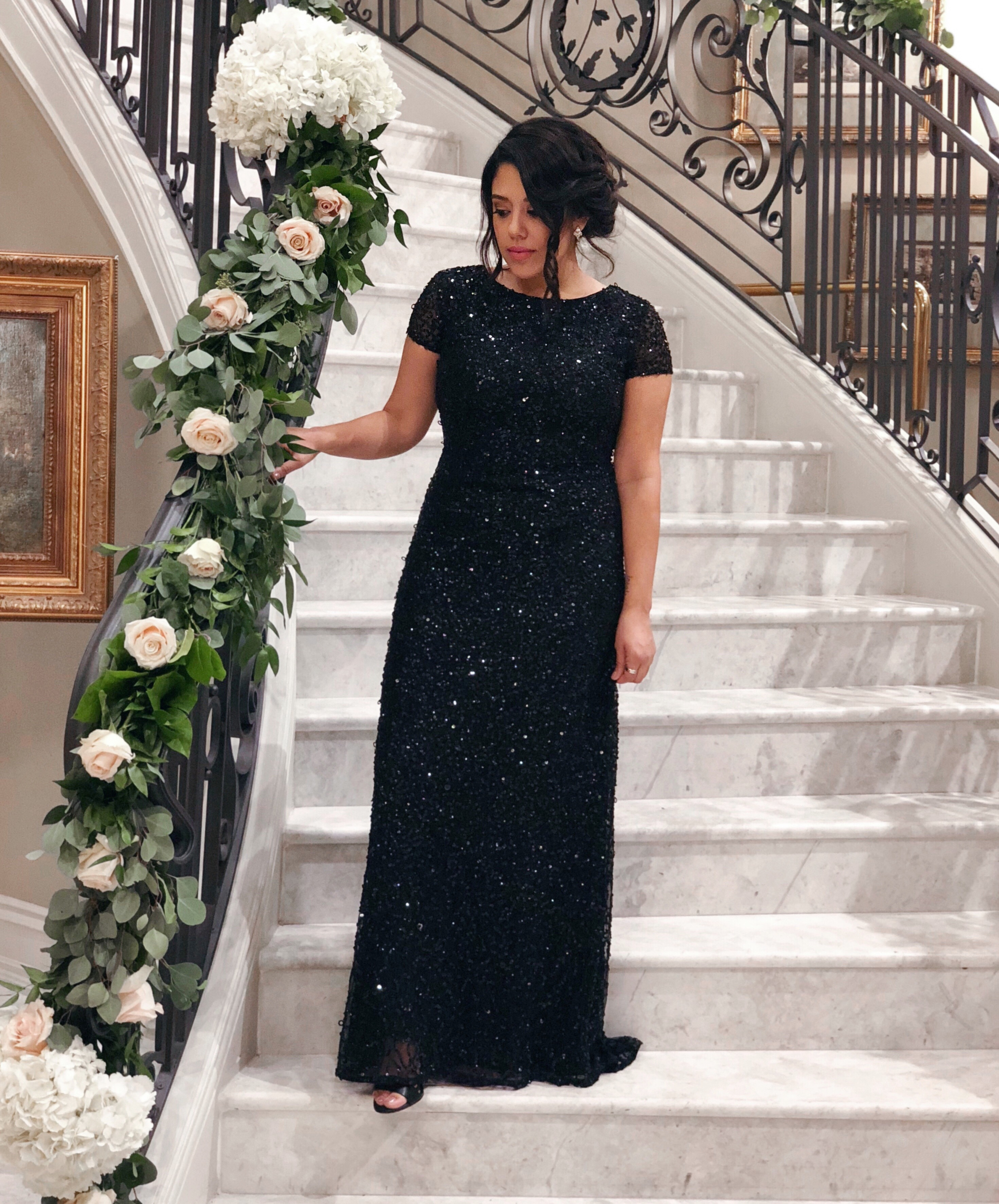 Last Sunday, the night before my birthday, I celebrated love and new beginnings. I was a bridesmaid for one of my best friends. It was seriously one of the most stunning and magical weddings that I've ever been to and I'm so happy that I got to be a part of it in such a special way. The reception was at Park Chateau in East Brunswick. This all white staircase was a dream!
This gorgeous black sequin gown from Adrianna Papell was my bridesmaid dress! I love that it's something I could wear again for another special occasion. I'll be in another wedding next year in Italy and still have to find my MOH dress!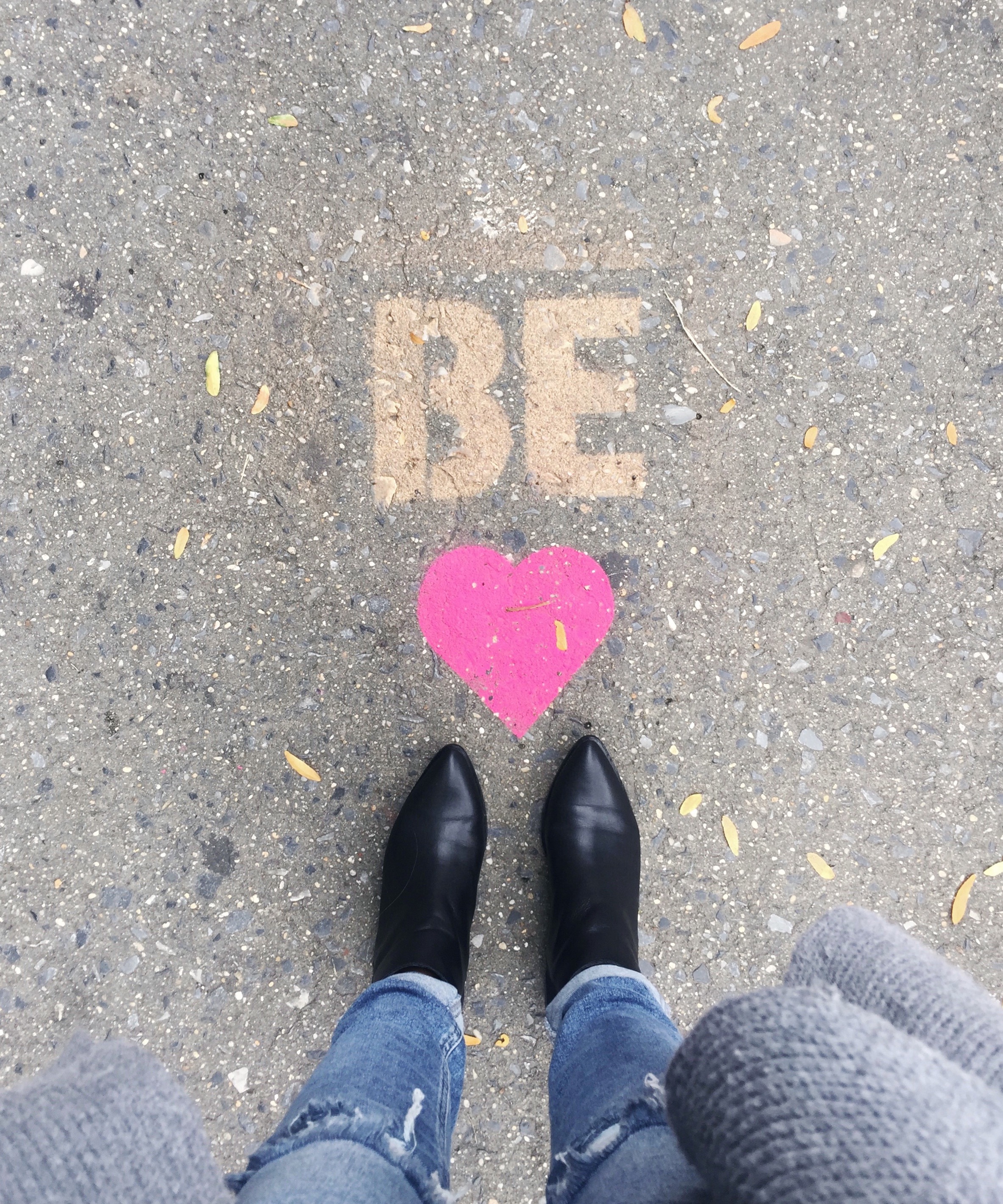 I'm not sure if you guys believe in signs, but I definitely do. I truly believe in my heart that my father sends them to me when I need them the most. Yesterday morning, I asked him to send me one. I wanted to know if I was making the right decision about the apartment in NYC. Was it meant for me? Will this definitely happen?
Later in the day, I decided to head into the city. I have the keys to the apartment while my friend is away, so I've been able to go there a few times to get a better feel for the space, measure, etc. Anyway, I was about a half a block away when I looked down and stumbled upon this message on the sidewalk. One word with so much meaning. I took that as a message from my father. BE. Be here. Be present. Exist. It will happen. It will transpire. Literally, so many different ways that I could view it. Thank you dad.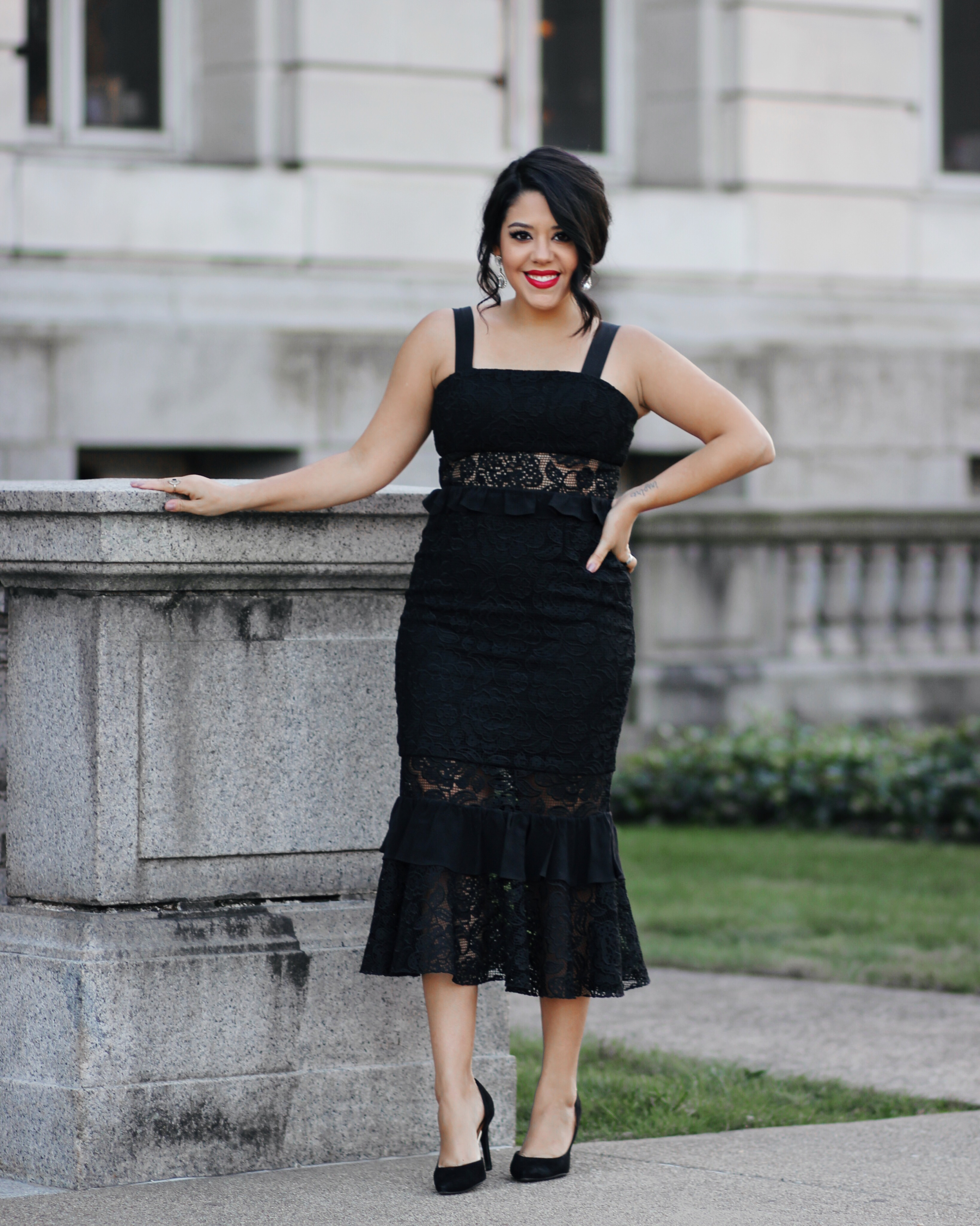 I haven't talked about this before, but back in May my cousin had to postpone her wedding because my uncle (my mom's oldest brother) was diagnosed with cancer. It's been a rough battle since then, but thank God things have been slowly getting a bit better. Not only was my uncle able to walk her down the aisle, but he also danced the entire night and my family went crazy! It was such a beautiful blessing to witness that in person. Definitely an emotional night for all of us, but a magical one too.
I didn't take many photos that night as I was trying my best to be in the moment with my family. I shared a few things on Insta Stories, but other than that I fully immersed myself into the wedding. I wore this gorgeous Jay Godfrey dress and really wanted to share it with you guys, so I got all dressed up again the next day to take this photo and yes, I totally froze once I took off my coat. lol. Ah, the things we do for fashion.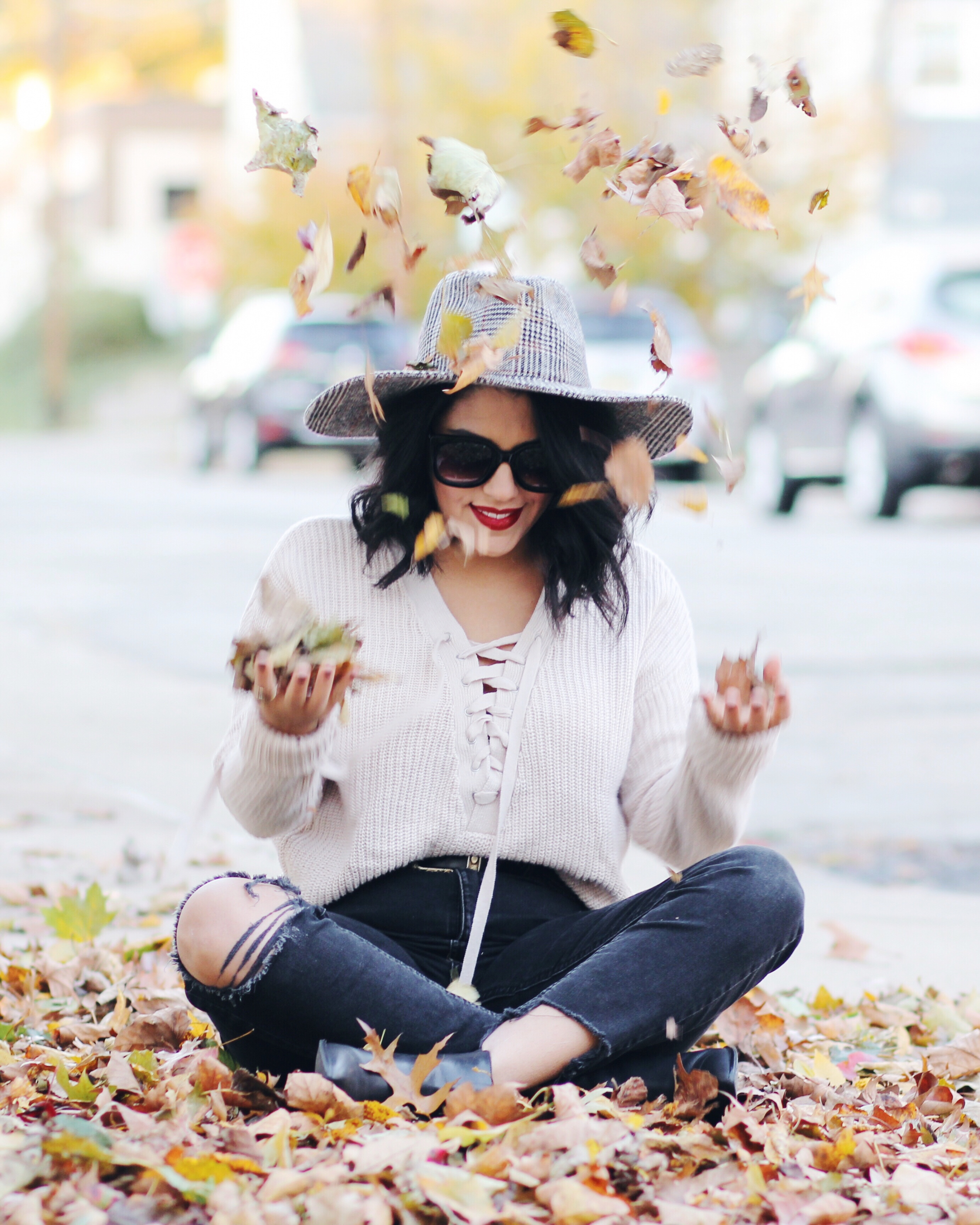 This photo reminds me of one of my favorite quotes about this season.
"Autumn shows us how beautiful it is to let things go."
I am about to enter a new season of life in just a couple of months and literally everything is going to change. If I'm being honest, it scares the hell out of me. There are many things that I have to let go of in order to move forward and I know it's going to be a challenging process. There is definitely beauty in letting go though as it really prepares you to welcome something new.
I can't help but reflect on life this time of year. There is truly so much to be thankful for and I'm ready to take on a whole new chapter.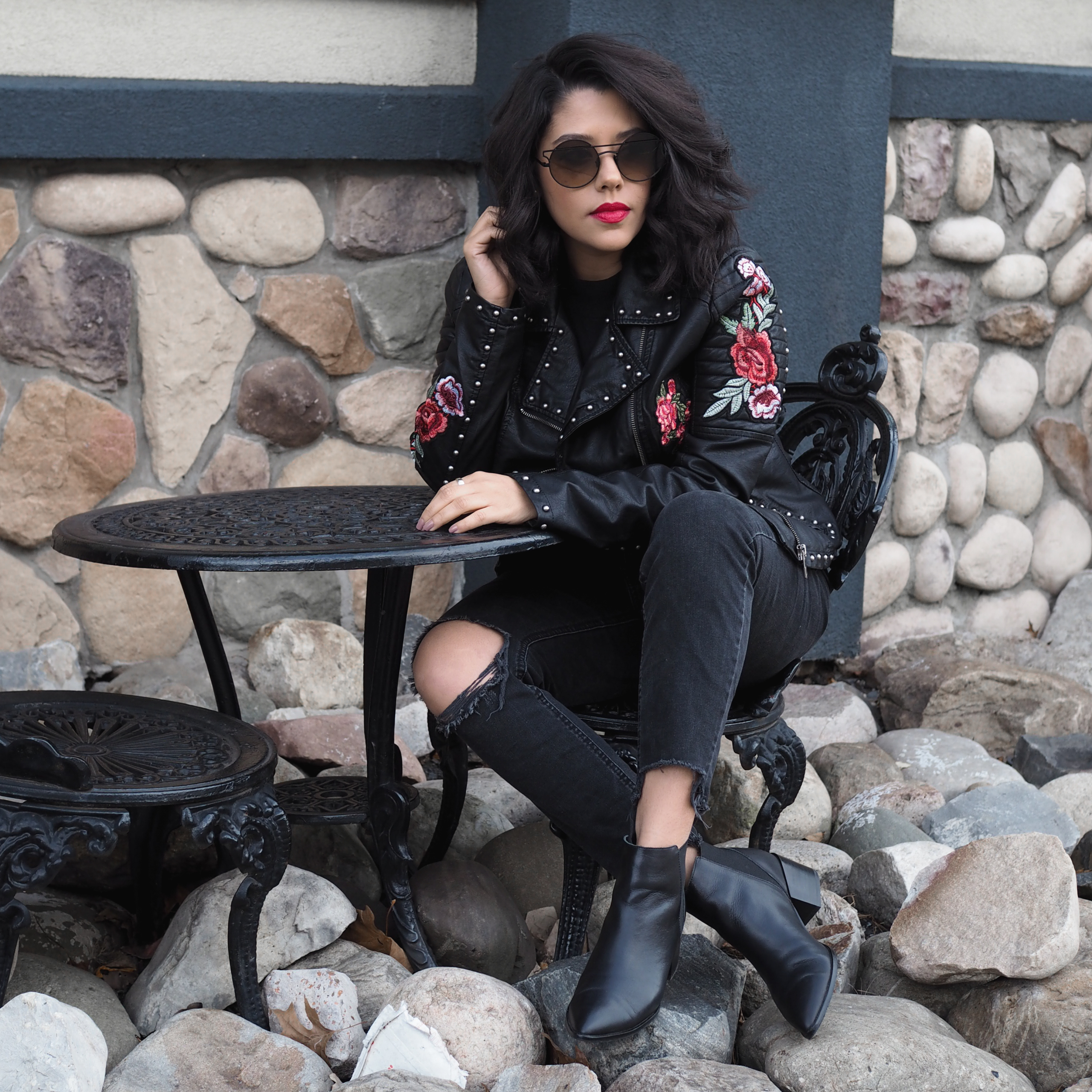 Either I got taller or this table is really tiny. 😂 I went out to eat with my mom and as we were walking around the corner we spotted this little table and chair set. Of course we both looked at each other and literally knew that we had to snap a photo there. I tried to play it cool, but that chair really was so tiny! lol
This is one of the things that I am going to miss the most when I move. Just having these fun little moments with my mom and taking photos together. I hate to think that I will have to hire a photographer every time I want to capture a moment. This blog has been so much more special because it's been a team effort between both me AND my mom. I'm sure I will be doing a post on this topic in the very near future, so stay tuned!
That's it for today! Thanks so much for stopping  by. I would love to know if you are seeing these photos on your IG feed in real time! Don't forget to check out my last two posts about my trip to Captiva and some of my favorite fall staples. You guys have been silent on here lately too, so would love to chat with you in the comments! ❤️