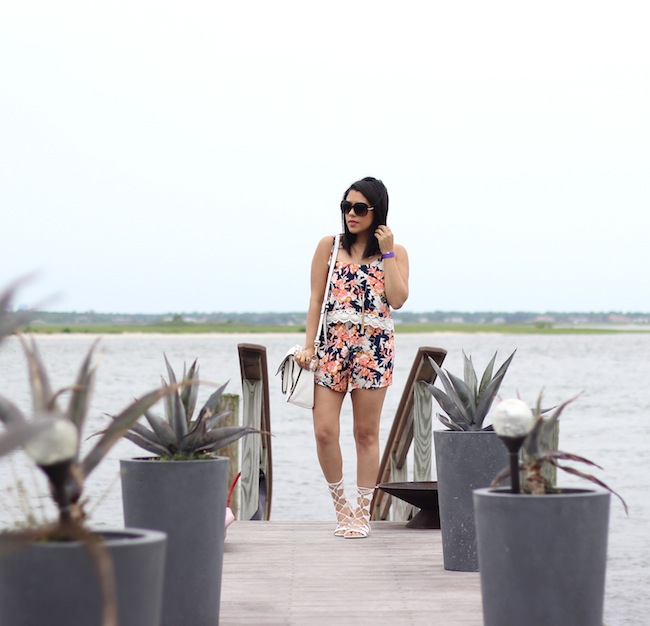 Since I haven't done any major traveling lately, I am totally taking advantage of local travels and long road trips. During the summer months, it's good to do this as often as you can. A little change of scenery is most definitely the best. Over the weekend, I spent my Saturday at a beach house in Long Beach, Long Island for #summerofcreeds. It ended up raining majority of the time, but the views were absolutely beautiful! I was a little disappointed that we were not able to go into the pool due to the weather, but it was still a lot of fun. I shared some photos to instagram while I was there, but wanted to post a little more on the blog. 🙂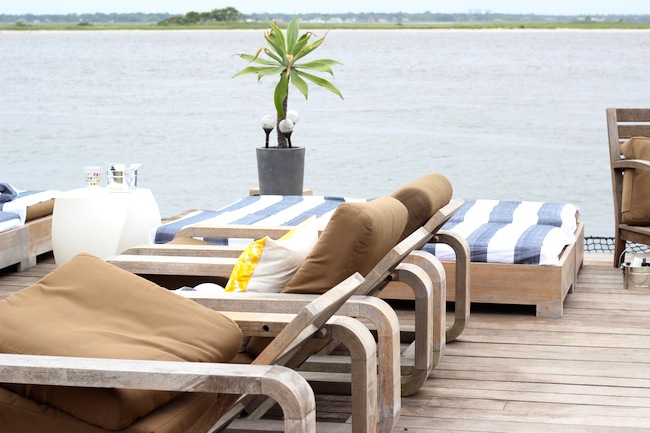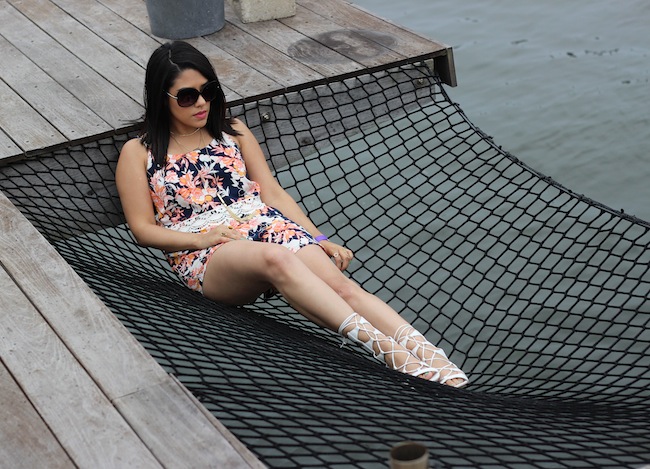 Totally playing it cool in this hammock like I wasn't afraid of rolling over and falling into the water. [lol] Fun fact: I am not a good swimmer.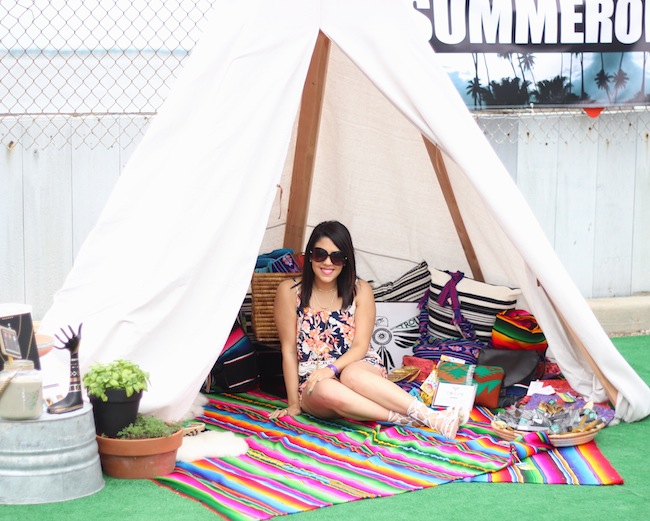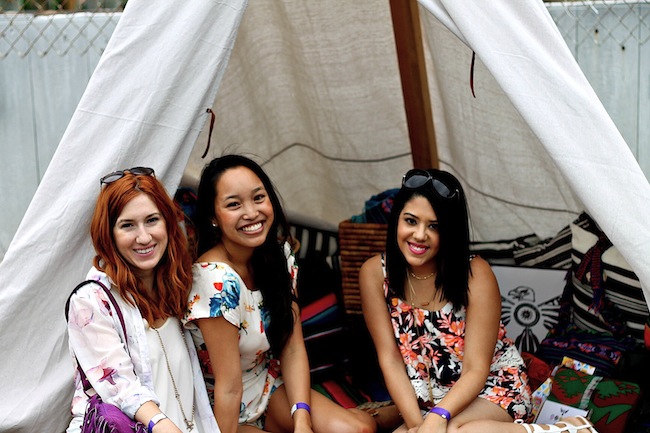 How cute is this teepee? I wish I could have brought it home with me. I had so much fun with these girls, Megan & Melanie.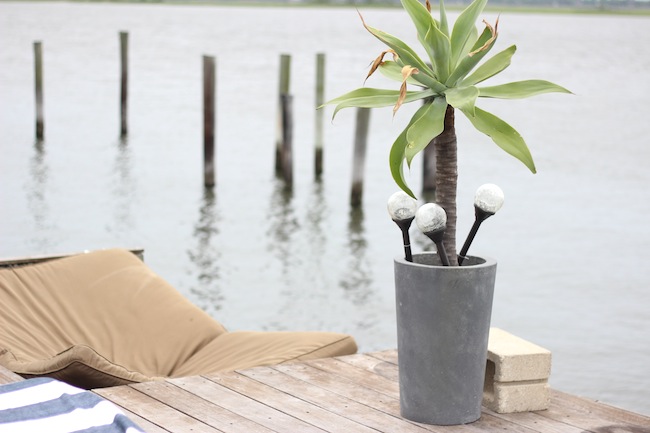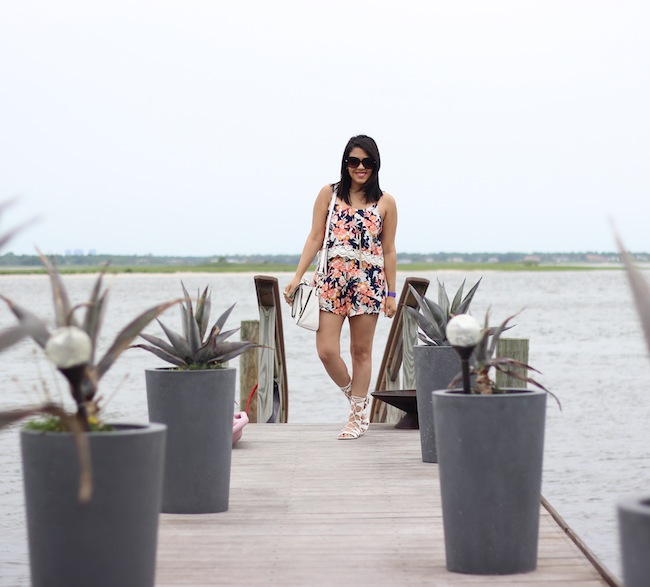 I was obsessed with that dock and view! And those swan floats were the best! They made me want to get in the pool even more.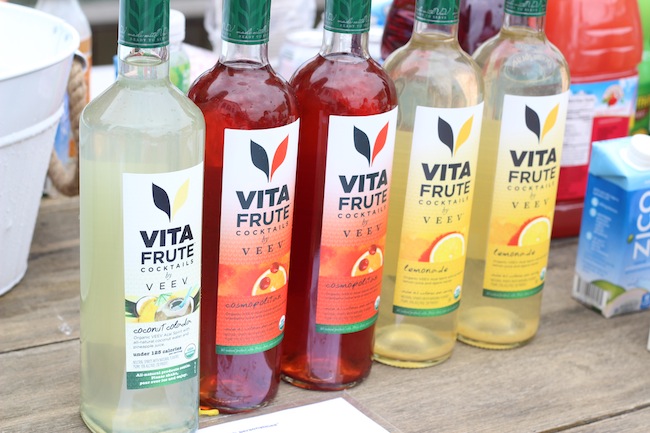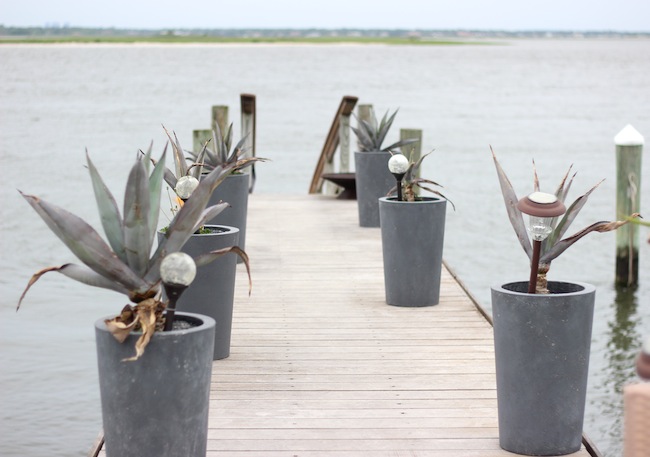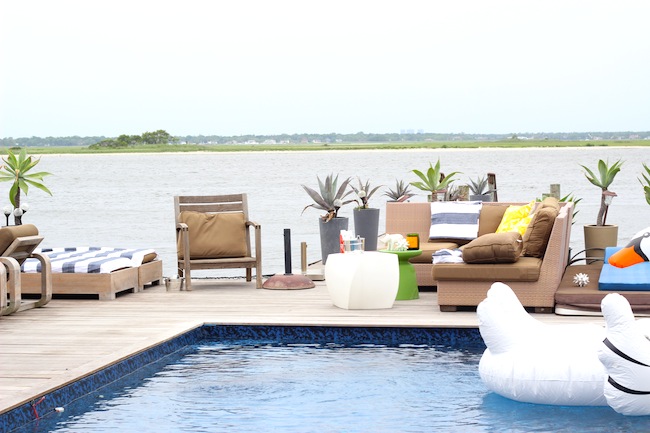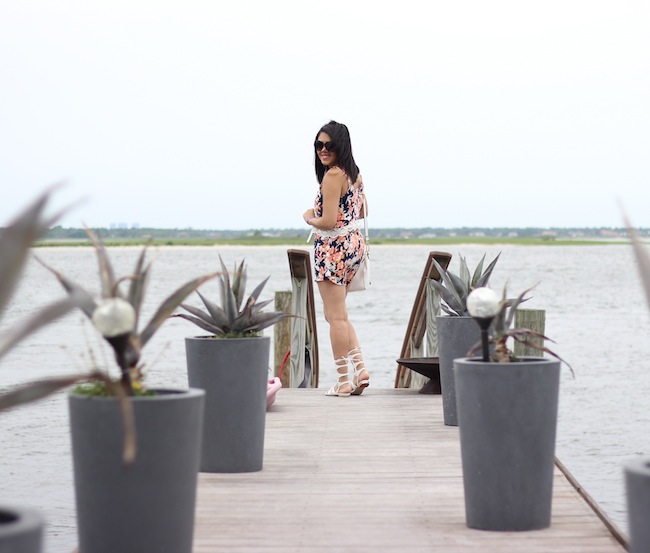 I wanted to be comfy for the whole day so I wore this layered romper (love that it looks like a set) and my favorite gladiator sandals. I was not lying when I said that these would be a summer staple for me! Speaking of travels, I am going on an impromptu road trip this weekend with my mom, sis and brother-in-law to Hershey Park! It brings back so many childhood memories when we used to take those family trips with my dad. Hershey Park, Disney World and Bush Gardens were our three favorite places to go together. I am extremely terrified of roller coasters, but my brother-in-law said he is forcing me to go on a bunch of them. Wish me luck! Can't wait to share that trip with you guys. 🙂