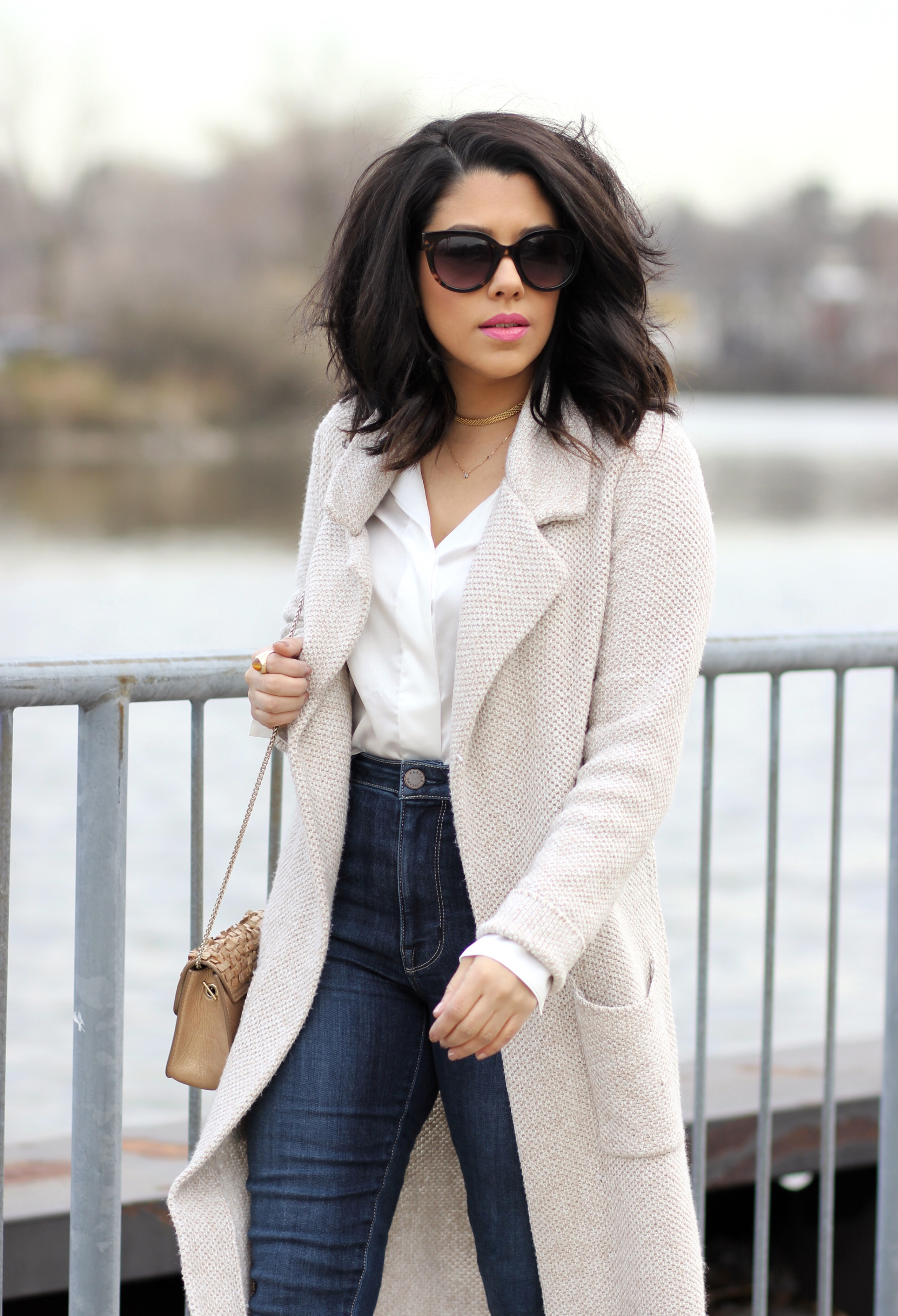 Yay for Friday! Things are finally starting to slow down a little bit for me and I'm actually
excited for a couple of low key days. Not sure if you checked out my insta stories & IG post the other day, but I shared a little behind-the-scenes from a video project that I worked on with NoNonsense. I know I've said this before, but video ALWAYS takes me out of my comfort zone. It really is so different from taking photos. I love that though because it pushes me in a different way. Video is actually something that I want to do more of this year so I think that this was an amazing way to start. I'm excited to see how they put it all
together and can't wait to share more of that!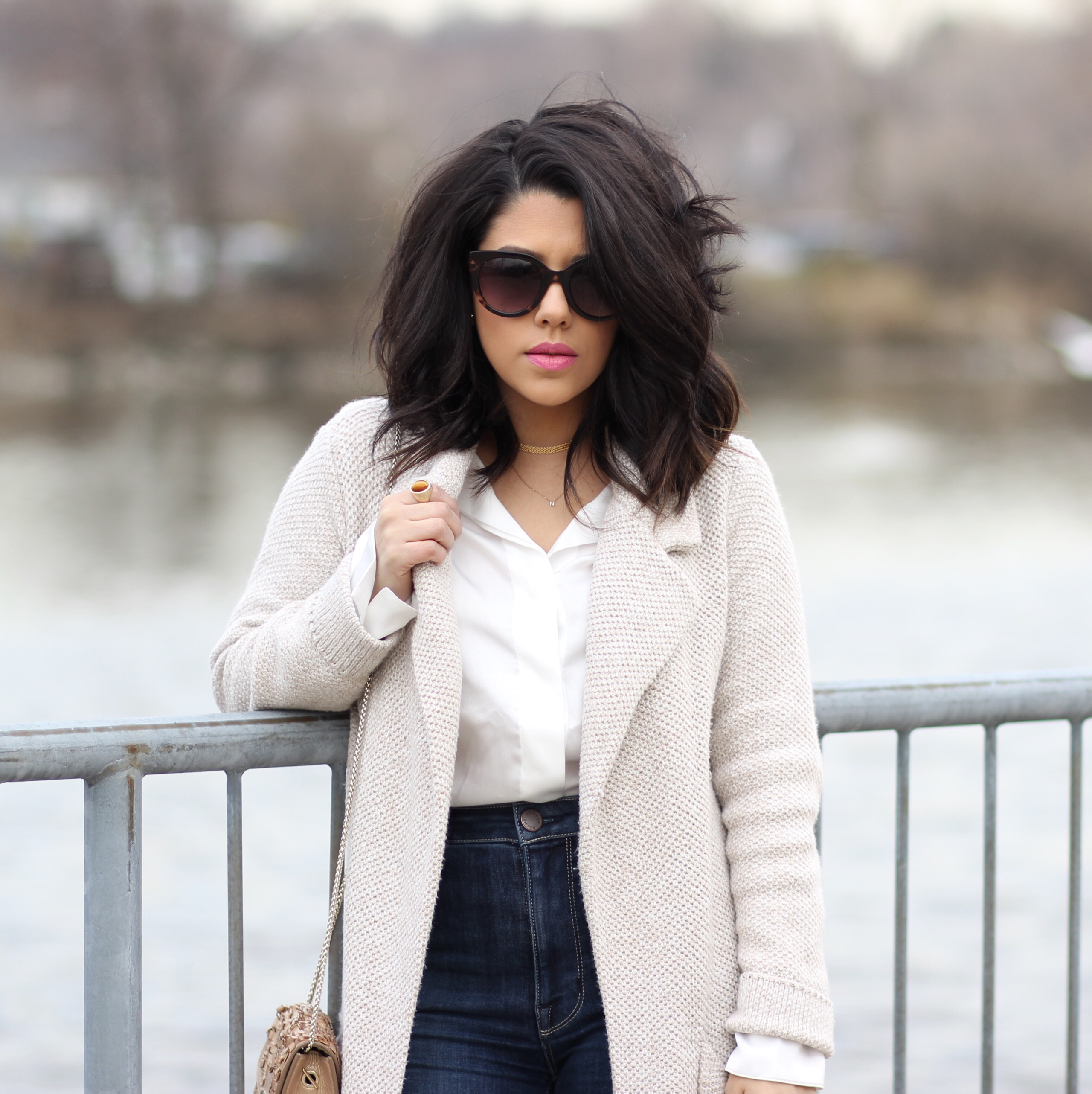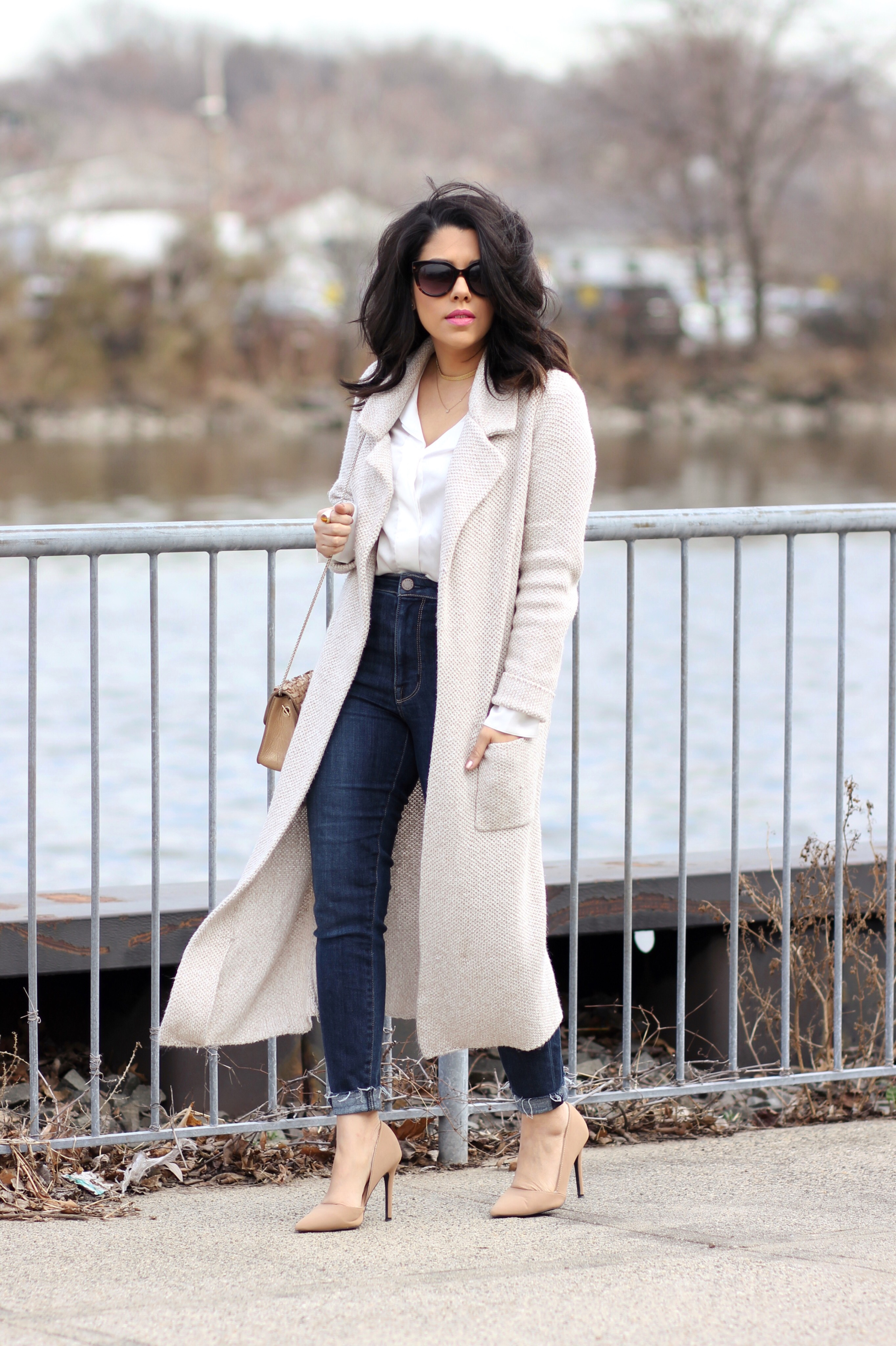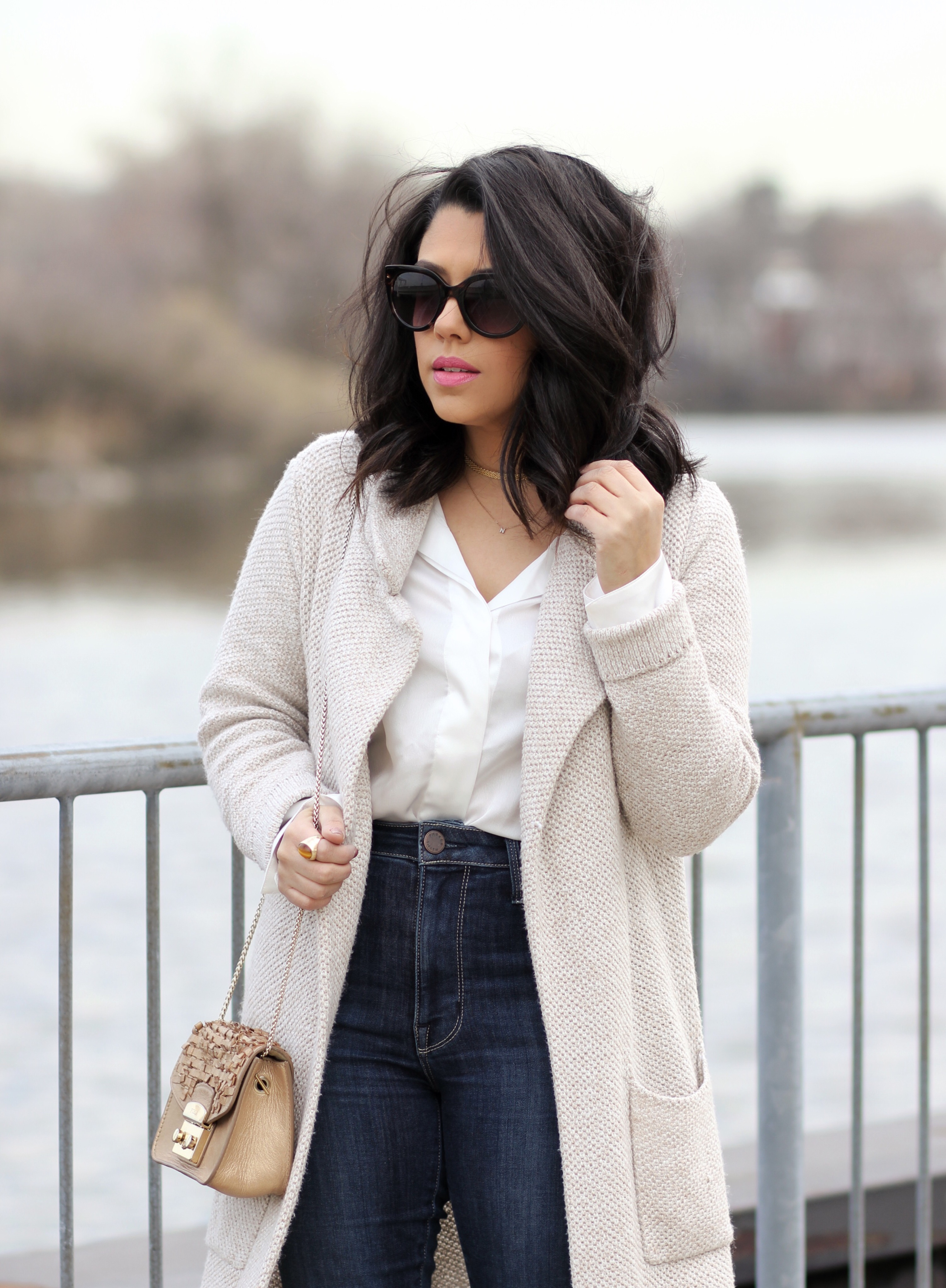 Outfit Details
Maxi Cardigan: Dynamite | Button Down: Dynamite | Jeans: Parker Smith [similar here] | Shoes: old, similar styles here & here | Bag: Furla
As we head into the spring season, I'm so ready to shed the heavy layers. I love reaching for things like this maxi cardigan because it's so versatile and works as a great transitional piece. It has pockets, which I clearly have a thing for. 90% of this shoot my hands found their way inside the pockets. 💁🏻This maxi cardi is the perfect neutral shade. It's not too heavy, but still provided me with some warmth. I gave it a little bit of a preppier vibe by pairing it with this satin button down and dark wash denim skinnies. The nude pumps and gold bag helped to bring the whole look together too. We shot this on a super windy day as I'm sure you can see. Can't lie though, I like how the wind gives my hair some extra added volume. I'm not mad at that!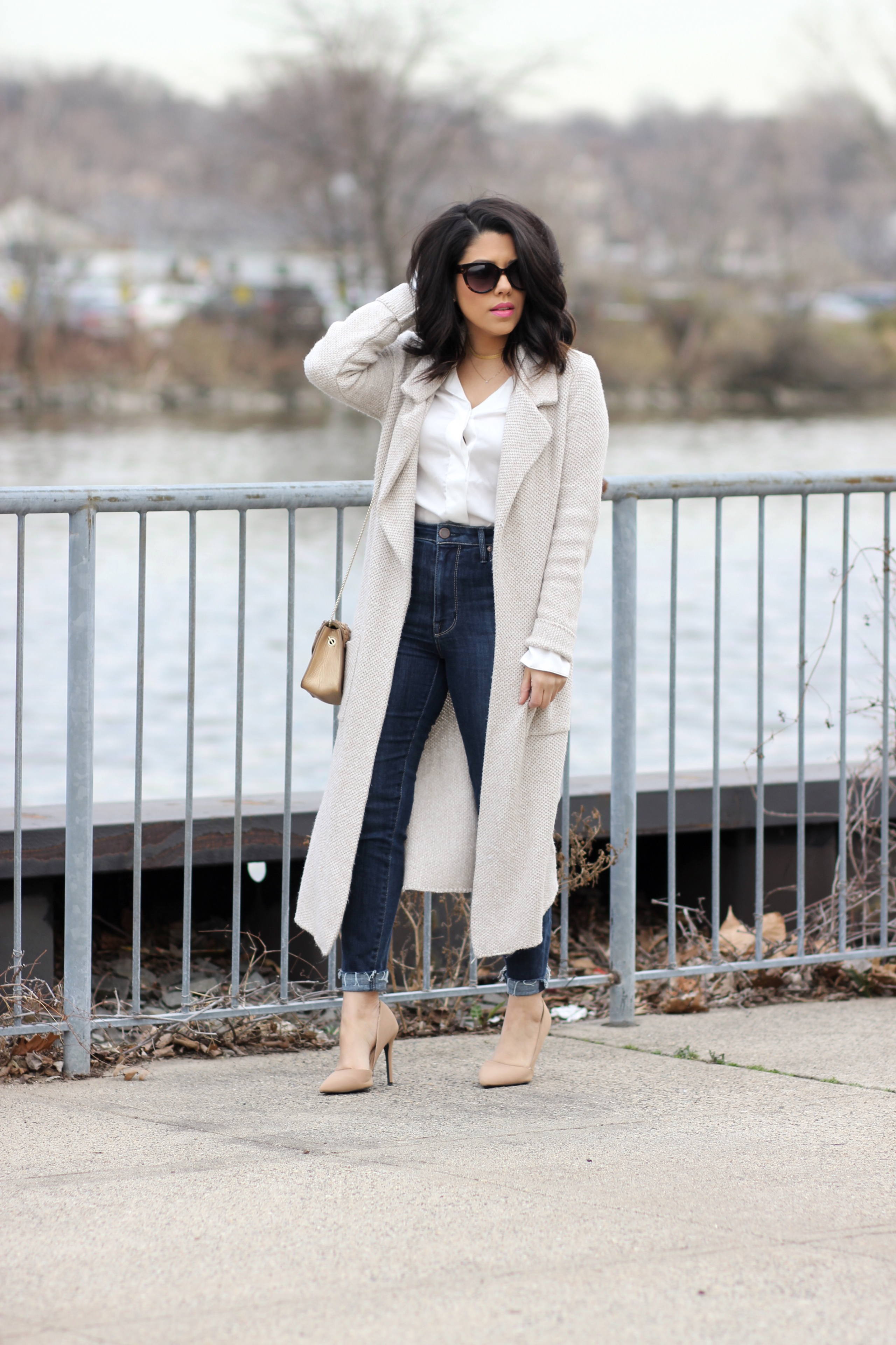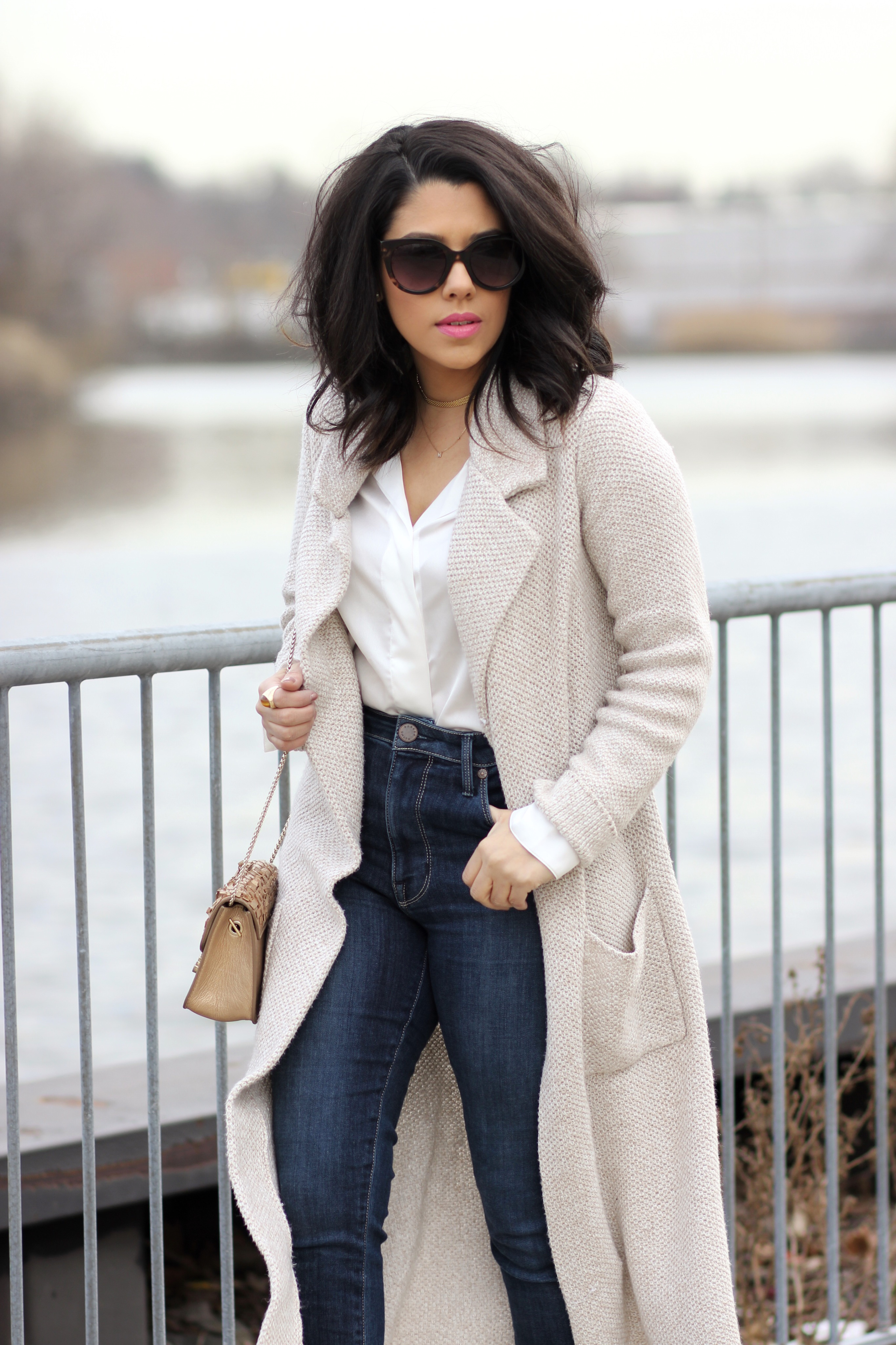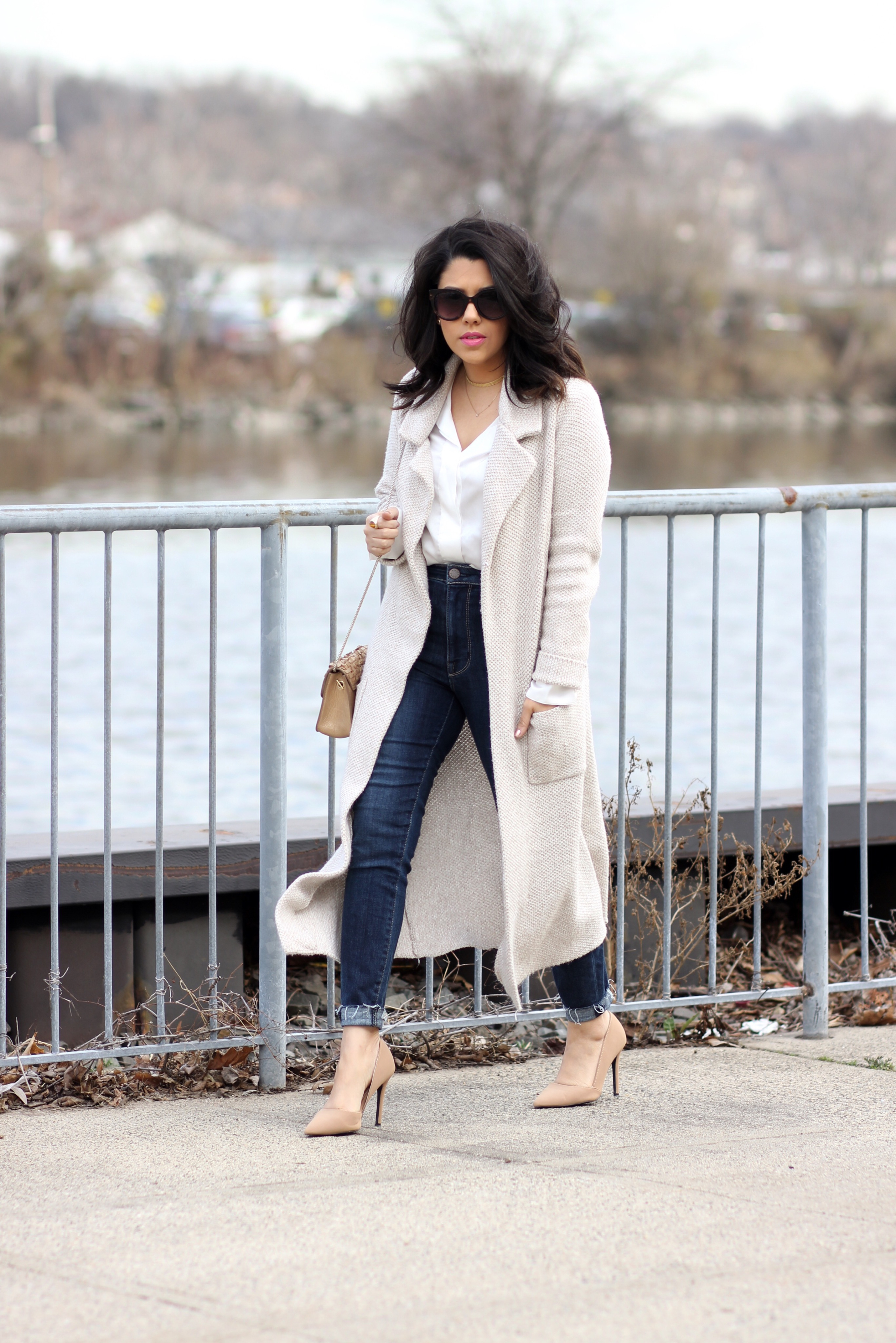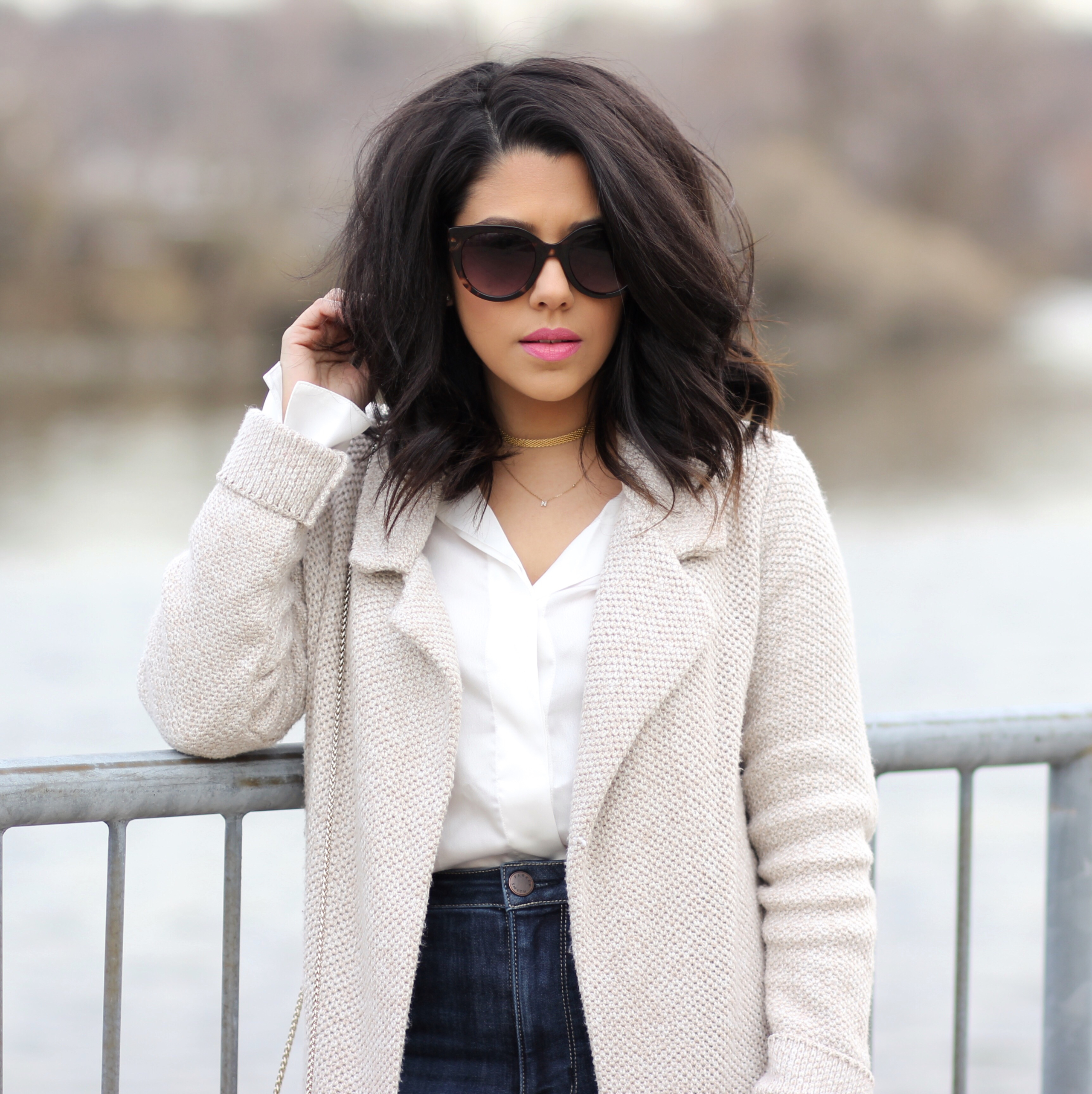 We're only on the 3rd month, but I feel like 2017 has already taught me some valuable lessons. I think it's good to reevaluate where you are at different points of the year to
ensure that you are still on the right track. Here are 3 lessons that I have learned so far this year.
1. I am much more capable than I ever give myself credit for.
I learned this the most with my whole TEFL course as well as staying so consistent with my workout routine. It all ties back to how powerful our minds are and that if we think
positively, more than likely we will have a positive outcome. It's so easy to say that you can't do something. I don't want to doubt myself in the same ways that I doubted myself last year and all the years before that. My mom constantly tells me, "You always find a way. You always make it work." And she's right. I do. I'm starting to believe in that more.
2. Procrastination is my downfall.
I know that I have mentioned this many times before, but I feel like I FINALLY am realizing I have to change this about myself. It's honestly just how I've always been wired. The last minute pressure gets my creative juices flowing, but the downside is that I give myself so much unnecessary stress. These last two weeks I had so much going on both work wise and personally and I got super overwhelmed. I scheduled a bunch of things at once and knowing this, I should have prepared myself more. Instead, I waited until the last minute just like I always do. This is my stressor. This is my downfall.
3. Not all things and people are meant to be in my life.
I am constantly learning to leave behind the things and people who are not meant to be apart of my life. It isn't always easy, but it's definitely necessary. In this industry, I have learned multiple times what is good for me and what is not. I've learned who is genuinely a friend and who is more a friend out of convenience or if it benefits them. In my personal life, it's been the same. I've had to let go of different negative energies. This includes some of my own beliefs and habits. It's essential for growth. I'll leave you with this amazing quote, "I am learning to love the sound of my feet walking away from things not meant for me."
Hope you all have a fun weekend and Happy St. Patrick's Day!
-Get The Look-