I have been feeling a little uninspired since I got back from my trip.  I think it's mostly due to the weather over here.  It's been freezing, snowing, raining, etc.  All I've wanted to do is stay home and be in bed.  So bad.  So today I forced myself to get a little creative and try something different.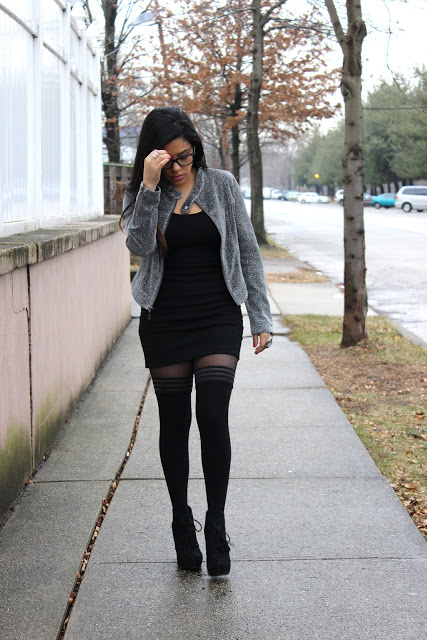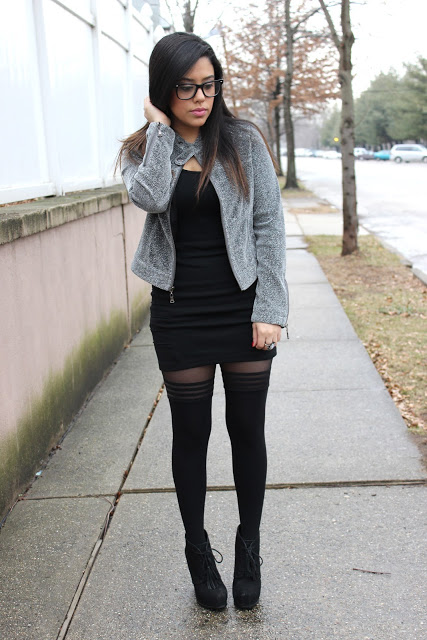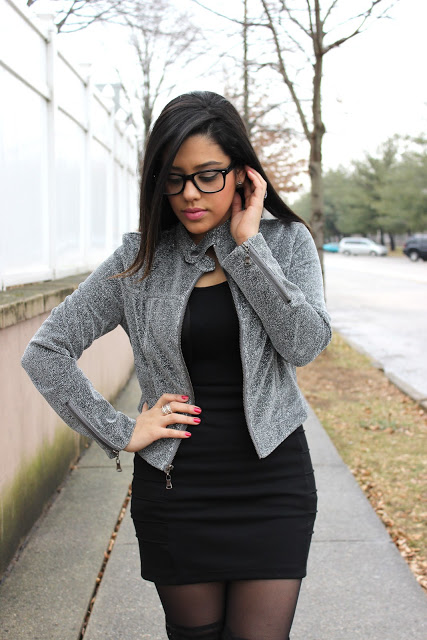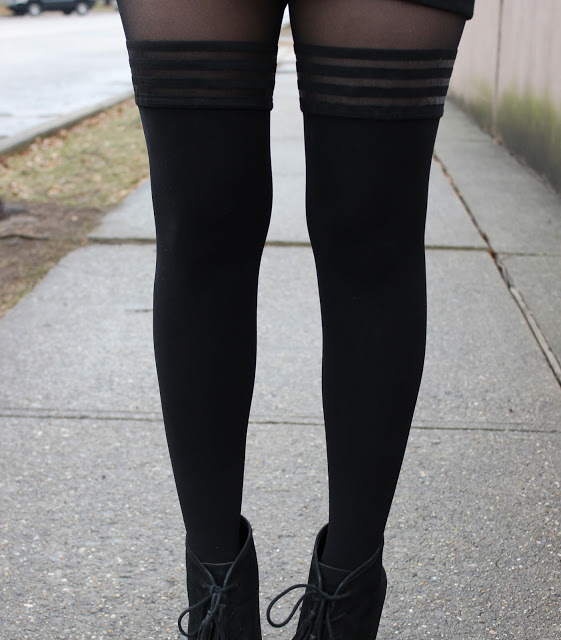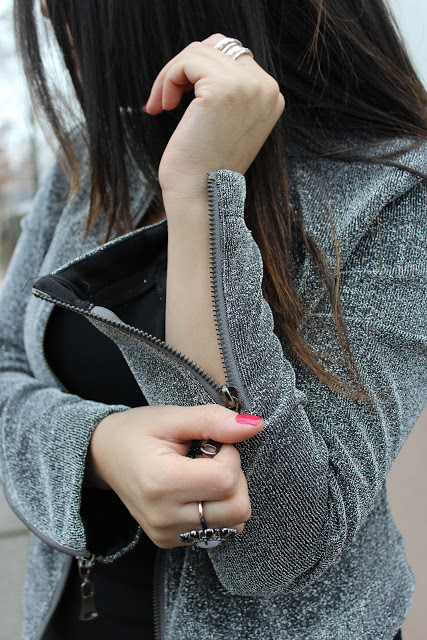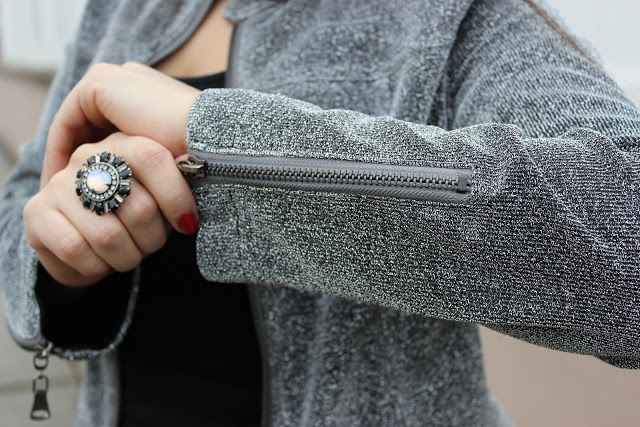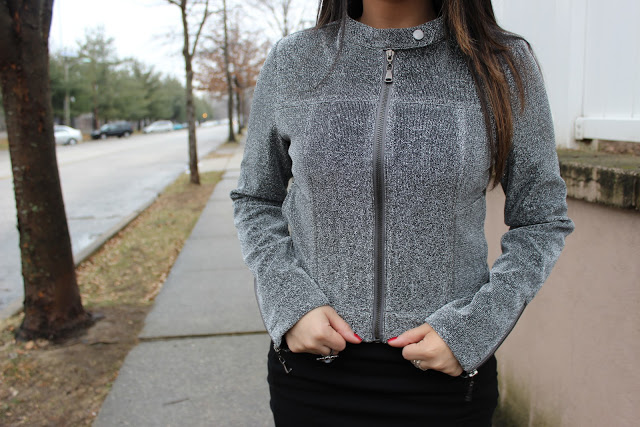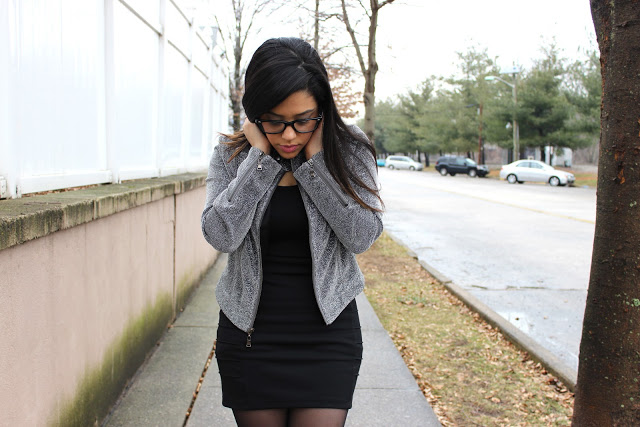 Glasses: GeekGoneChic/ Tights: H&M/ Booties: Steve Madden
I have been wanting to try thigh highs for awhile now.  It's a trend that always seems to make its way back.  However I was always hesitant because they're super sexy and I wanted to make sure I still looked classy.
Vienne Milano
is a luxury hosiery brand made in Italy.  Their thigh highs come with a silicone band making them super comfortable to wear.  When they reached out to me I knew it was my time to give it a try. You can obviously wear thigh highs without showing that they're thigh highs.  They're perfect to wear underneath a dress or skirt without having to show a pantyhose line.  Or you can also let them show and wear them with mini skirts/dresses and shorts which is what I have seen a lot of lately.  I actually decided to wear them over sheer black tights because I didn't want to show my skin.
I've mentioned many times that I wear mostly gold, so I have been trying to switch it up lately by adding more silver pieces into my looks.  When I saw this silver metallic jacket on
Romwe
 I wanted to try it out.  It's super cute and I love the zipper details.  Romwe has some really great finds!
Keep voting
HERE
! There's no daily limit!
XO