Hi dolls!  I've had such a crazy morning.  It's been one of those days where everything that can possibly go wrong, goes wrong lol I wasn't able to make it into the city for work and this is what I was going to wear so I decided to take pics anyway!  I was hoping to take these in the city but there's always another day for that.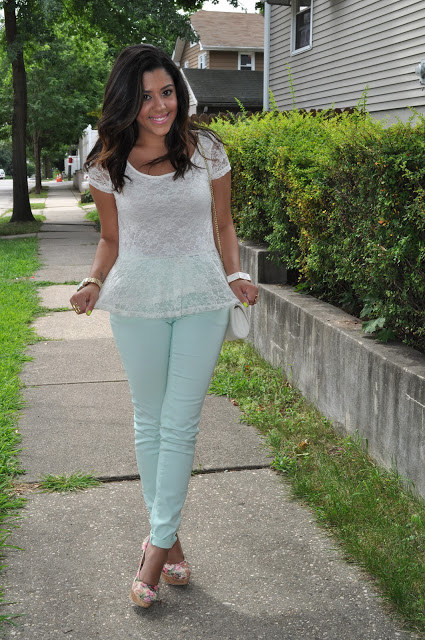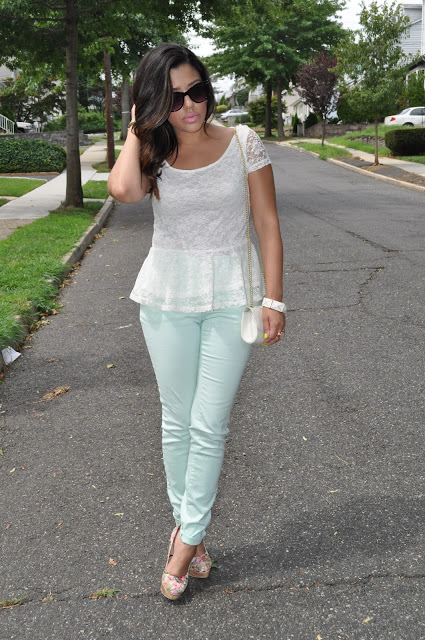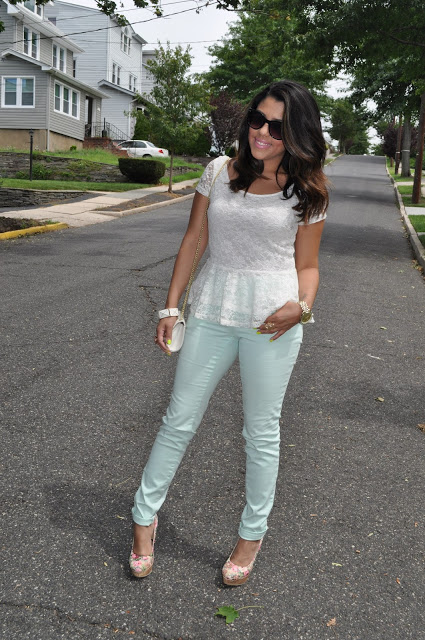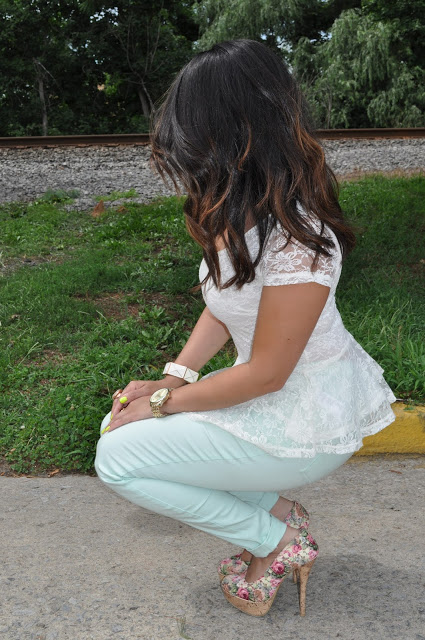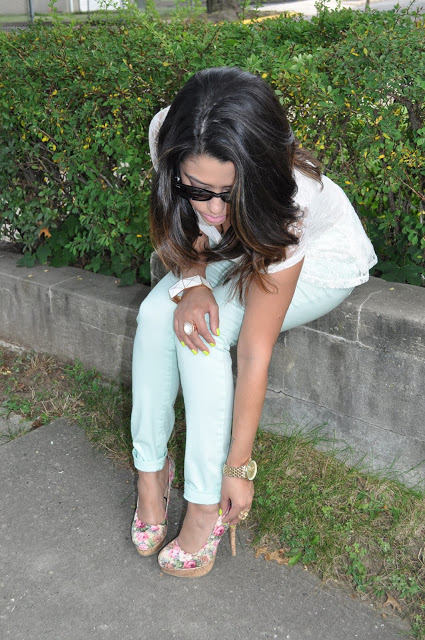 Top: Forever21
Pants: H&M
Shoes: Forever21
Bag & Sunnies: H&M
Lipstick: MAC Creme Cup
Both peplum & lace are great to have, so when I saw them combined together I really wanted to get this top.  I know, I know… I have a crazy obsession with peplum!  After thinking of ways to style it I finally decided on these mint pants.  I like mint and white together.  It's very summery!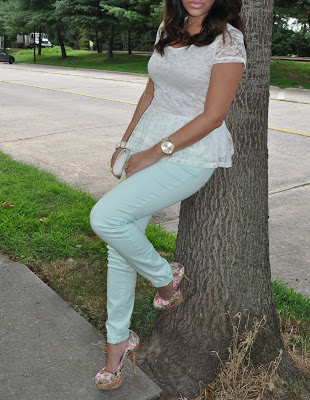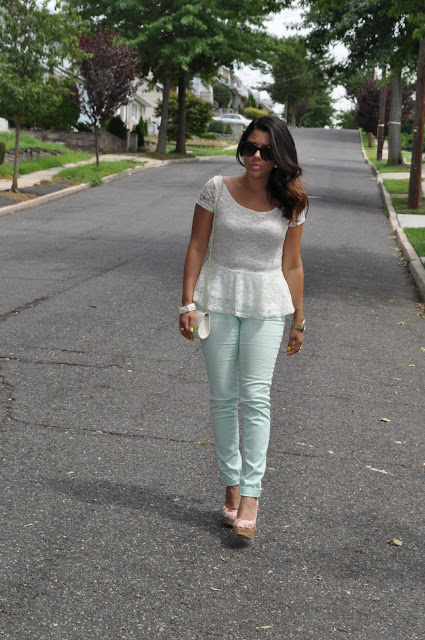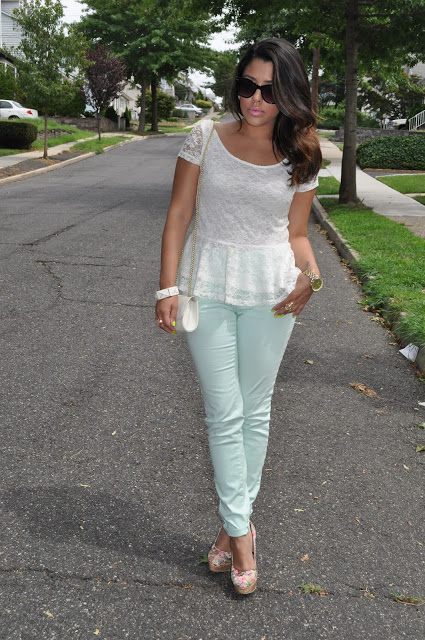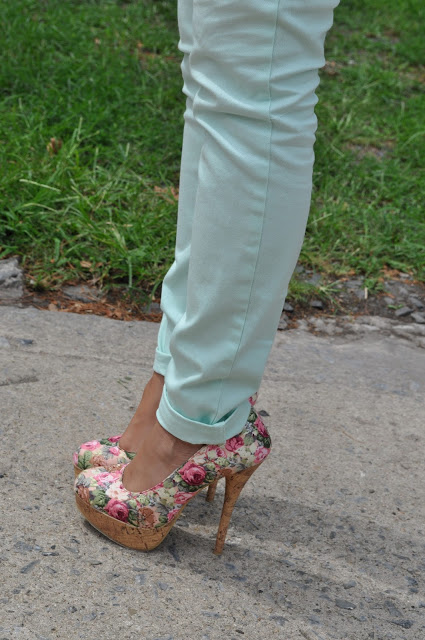 I went with my floral pumps to add some more color and print.  I didn't know if I was going to like the combo of floral and lace but I really do!  I think the shoes added a nice extra touch to this whole outfit.  I decided to use my little shoulder bag and kept it neutral with white.   My nails actually add another splash of color.  I did them last night with Sinful Colors Neon Melon, one of my favorite summer shades.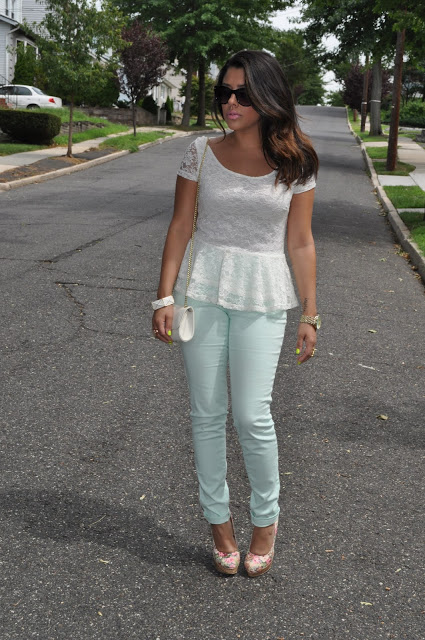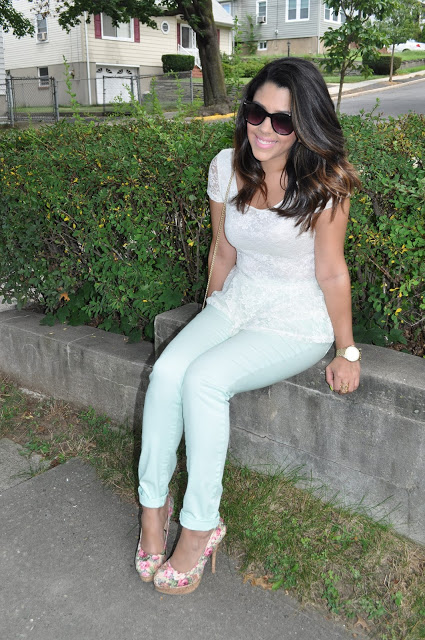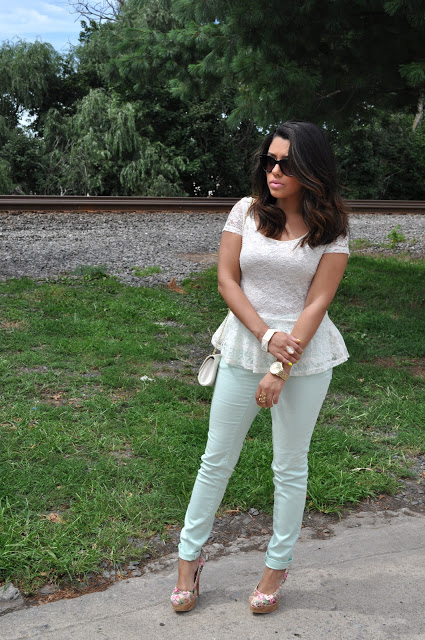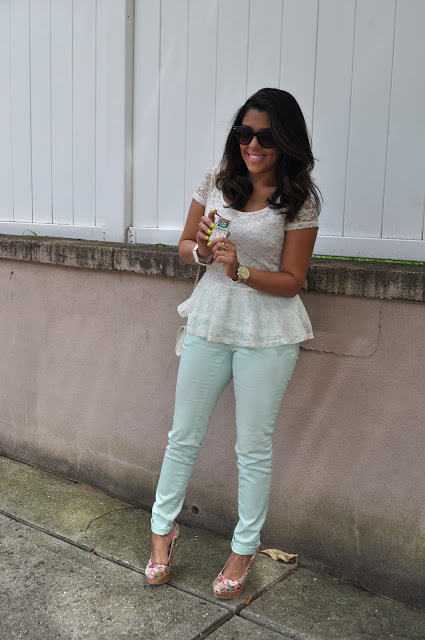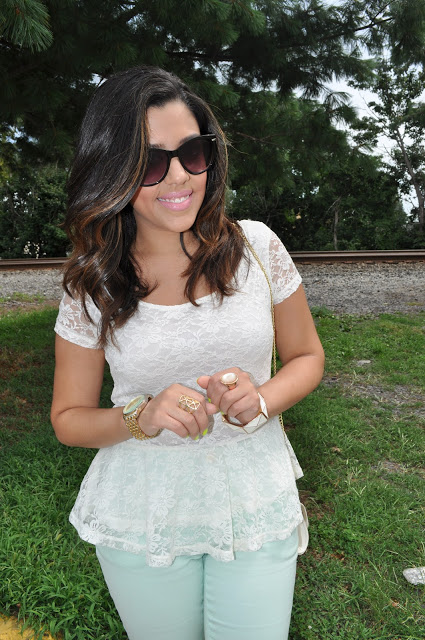 These accessories have become my every day ones lately.  I love this Target watch.  People are always so surprised to find out that it's not designer.  I've become attached to this white Forever21 bracelet too. Notice the tic tacs? lol My favorite MINTs!
I made a new youtube video today that I would love for you to check out.  In the video I answer 2 questions that I get asked frequently so this video is a little more personal.  I hope it gives you some more insight into who I am!
Have a LOVEly Tuesday!
<3