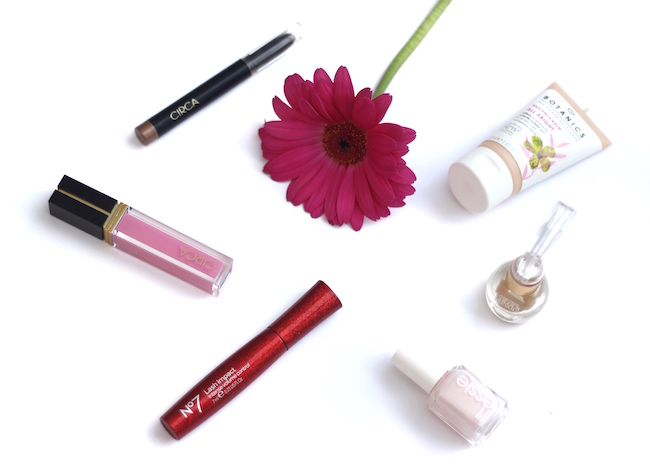 I'm back with another
Makeup Monday
post!  New York Fashion Week is coming up soon and  I'm trying to get a head start on both outfit and beauty ideas since I typically always wait until the very last minute.  I've teamed up with
Walgreens Beauty
today to create a fashion week inspired makeup look and I was really looking forward to this challenge.  Fashion week is a great time to show off your own personal style.  It really gives you the chance to be bold and have some fun with both fashion and beauty. I was really inspired by all of the gold and metallic eyes that I saw last season.  I think going with a bold eye is a really great way to make your outfits pop out more.   Here is the look that I created along with some of the products that I used.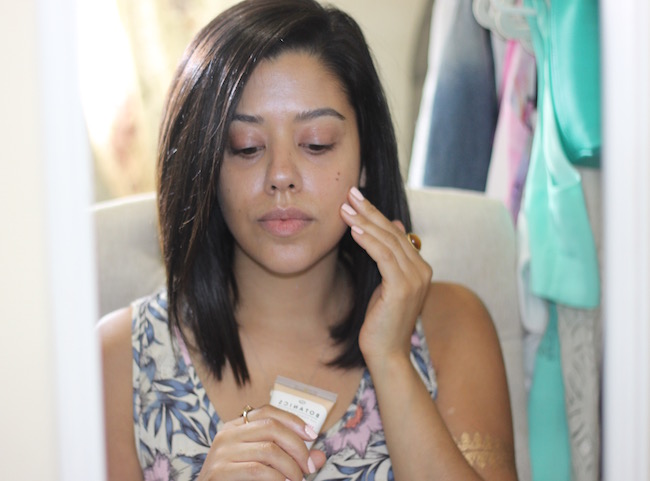 Before applying my foundation and concealer, I tried out
Botanics Radiance Balm
to help give my face an instant glow.  This works as an illuminating primer before putting on your makeup.  I read some good reviews about this so I was excited to test it out.  It went on very light and gave my face a brighter and fresher look.  I am all for
any product that will make me look well rested!
For my eyes, I used
CIRCA Eye Crayon in Pure Topaz
more so in the crease and blended it with
Colour Prevails Eye Shimmer Powder
in gold.  I know that for some, gold can seem a bit intimidating, but I decided to have some fun with this and used it more so in the inner corners and underneath my bottom lid. I really love these two colors combined because it's not too much, but just enough.  At first glance, I actually thought that the gold powder was nail polish! I have to admit that this was my first time ever using a crayon and powder instead of a regular eye shadow. I wasn't sure how I was going to feel about these products at first, but they're very pigmented and go on super smooth. During the craziness of fashion week, it's best to go with convenient products that you can do quick touch ups with and these are perfect for that.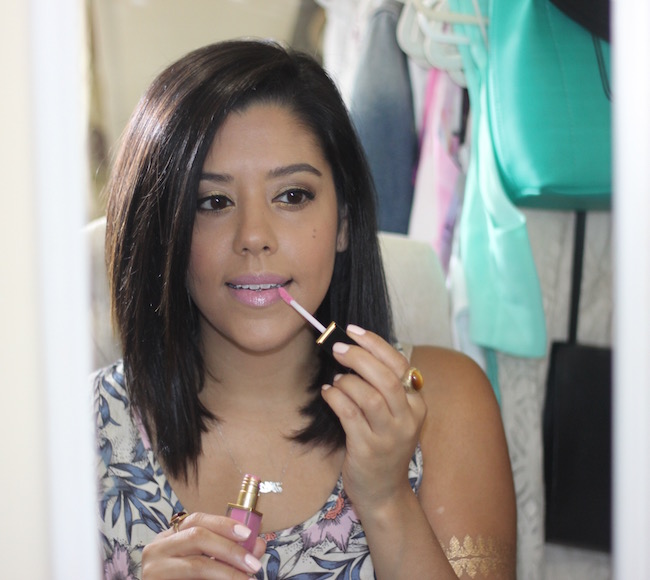 Since I went bold on the eyes, I wanted to go softer for the lips. I used
CIRCA Lustrous Shine in Chiffon Glow
.  I love this
shade because it works well as an every day color.  It's just the right amount of pink.  Lastly, you can't go wrong with a pink manicure!  I used
Essie's Romper Room
.  It's a really pretty light shade that will work well as a neutral with any outfit.
You don't have to break the bank to look good for fashion week or any other day for that matter.  The best part about all of these products is that they are all very affordable and each brand has a variety of colors to choose from.  Have you tried any of these before?  What type of makeup look would you go for if you were attending fashion week? Thanks so much for checking out today's post and hope you enjoyed!
Disclosure: This post was sponsored by Walgreens through
their partnership with POPSUGAR Select. While I was compensated to write
a post about Walgreens Beauty, all opinions are my own.