It's time for another beauty post and this one was really fun to create.  As one of the New Voices Of Beauty, I will be sharing some new beauty content on the blog over the next couple of months and this was the first challenge.  We had to pick one of our favorite red carpet looks and recreate it in our own way #IRL (in real life).  This definitely took me out of my comfort zone a little bit because I tend to do the same makeup look every single day.  I've really wanted to switch things up and try new looks so this was the perfect opportunity to start.  I am in no way, shape or form even close to being a makeup artist, so I have to say that I am proud of myself for being able to do this!
 My favorite red carpet look was Taylor Swift at the Grammy's.
Metallics have been such a huge trend lately and I loved this look head to toe.  If you look closely at her makeup, she has both black and blue eye liner on which really inspired me.  I've never thought to wear blue liner before. I also love how she played up the silver dress with the highlight in the corners of her eyes.   I like that she pulled her hair back in a ponytail with soft waves.  It's very glam but there is also a playfulness about it which I thought made for a great transition for a fun girl's night out or date night!
My Recreation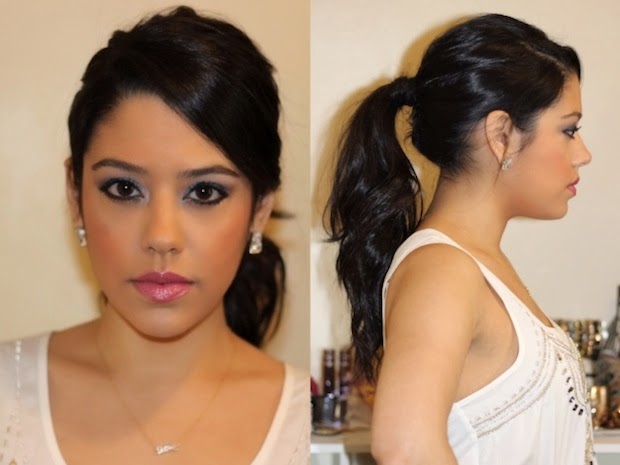 Let's talk skin care first because before applying any makeup, we should always be moisturizing.  I think I have finally nailed down a daily skin care routine and I have actually been sticking to it 🙂   I've
been using
Olay Regenerist Luminous Tone
Perfecting Cream
(
here
).  For use both day and night, this cream instantly
brightens and smoothes skin, while reducing the appearance of dark spots over
time.  Skin is energized and hydrated to
encourage the natural production of collagen.
It has truthfully left my skin super smooth and I have already noticed
improvements with a more even color and skin tone.  Before using this cream, my face looked a
little dull in the mornings.  But now after using this twice a day, my
face has been coming back to life.  My makeup has also been going on so
much smoother too.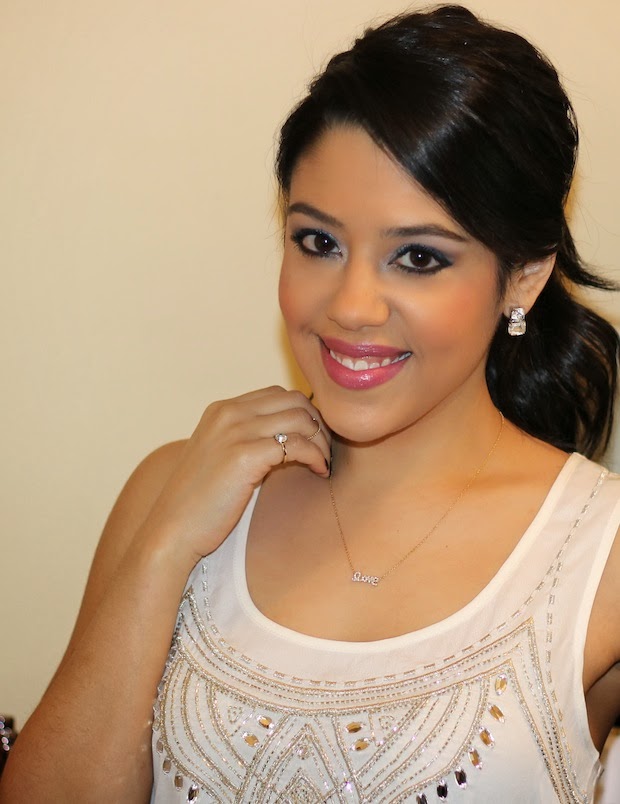 I tried to copy Taylor's makeup but also put my own spin on it.  I used a mixture of grey/dark shadows since I don't have silver and used some white in the corners of my eyes.  I also put blue liner on top of the black like her, but I made it more noticeable.  I used to wear false lashes all the time for special occasions and events, but lately I have been trying to keep it natural.  I have tried out so many different mascaras and I think I finally found one that I love.
COVERGIRL Bombshell Volume by LashBlast Mascara
 (
here
)features a first-of-it's-kind Boost System that has two brushes and two formulas: mega volume and dramatic intensity.  Step 1 is a base coat that loads on volume and step 2 seals the look with a dark finish.  I've definitely noticed the volume and it's clump free which is a plus in my book!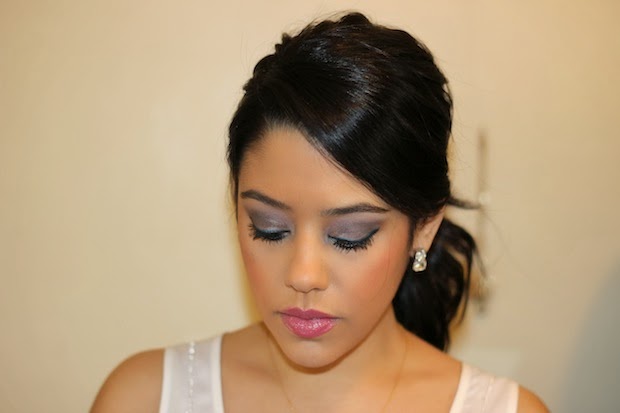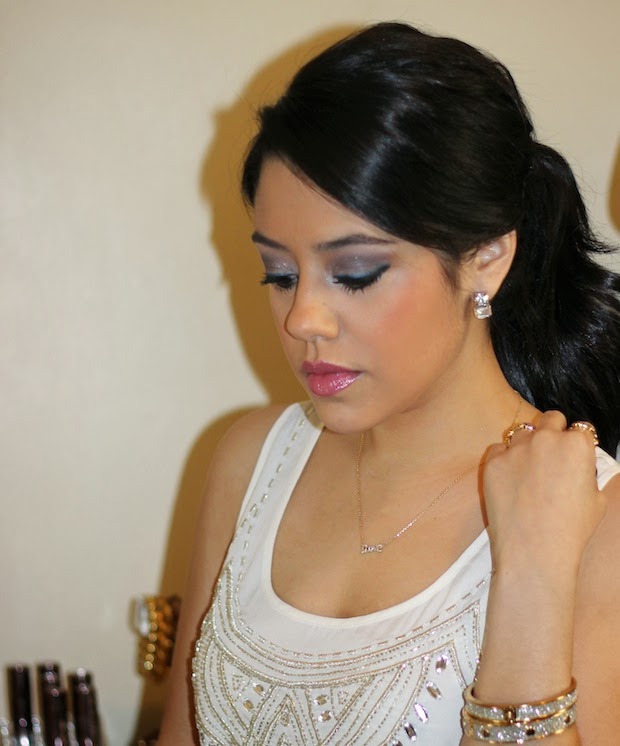 Now on to the hair.  It all starts with a great shampoo and I just started using Pantene Pro-V Weekly Deep Cleanse Purifying Shampoo.  It's part of Pantene's new Damage Detox collection.  The shampoo formulas deeply cleanse and purify with 2x the Anti-Oxidant technology.  It gently detoxifies to remove more damaging impurities at the surface and core.  After blow-drying, I was surprised at how smooth and shiny it left my hair. It made it more manageable to style also.  I just curled my hair a little bit to create some waves, pulled it back into a ponytail and then wrapped a piece of hair around the rubber band.  I think this will be a new go-to hairstyle for me!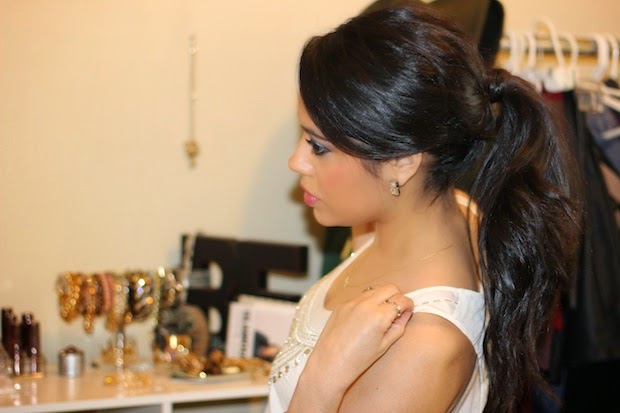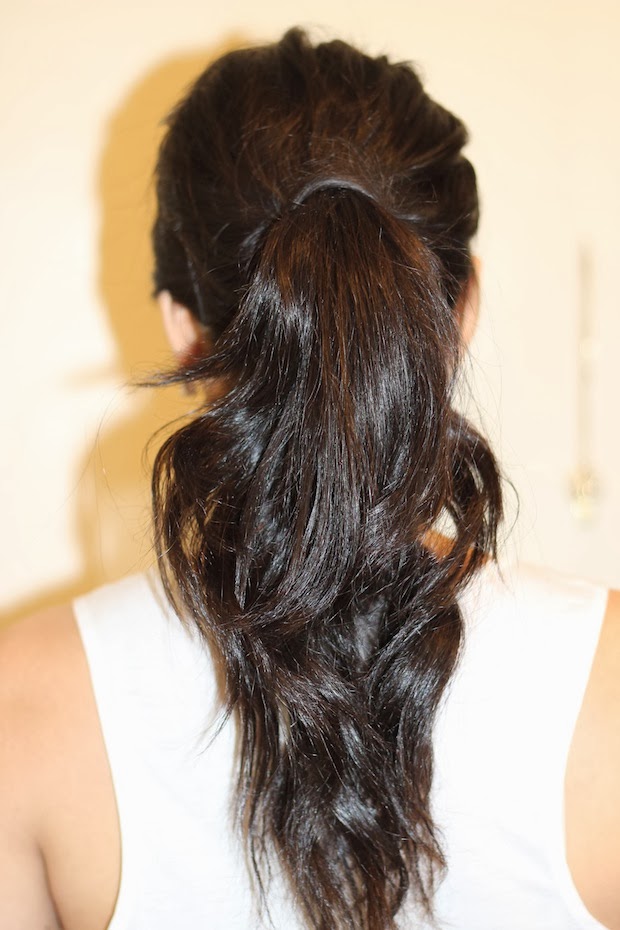 When you're always on the go, especially when you have a special event or occasion, it's extremely important to wear deodorant that does not leave behind any white marks and you also want one that lasts all day.  The New Secret Destination Collection is specifically meant for all the epic adventures in your life! It's combined with a superior 48-hour odor protection and is designed to work even in the most hot, humid, and stressful situations.  I loved the Paris Romantic Rose scent.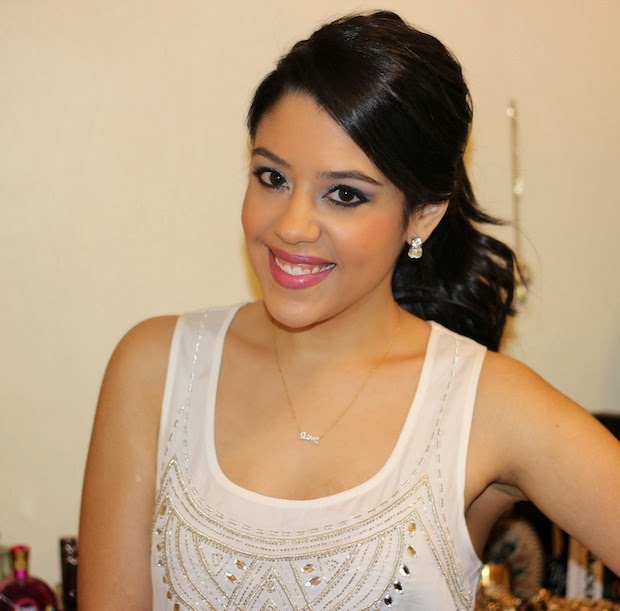 I'm wearing an embellished top from
Dynamite
which I thought was perfect since it has pretty silver stones like Taylor's dress.  And here is a closer look at the products that I used.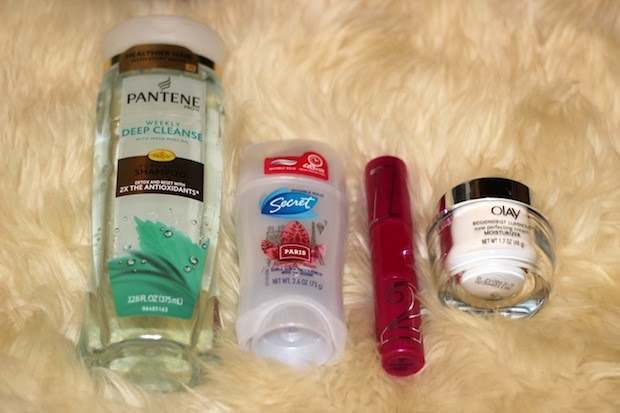 Hope you liked this post!
The fashion week craziness is about to begin.  Enjoy the day loves.
Disclosure: This post is
sponsored by P&G Beauty and Lucky, but all opinions expressed are my own.  This has not been edited by any third
parties.