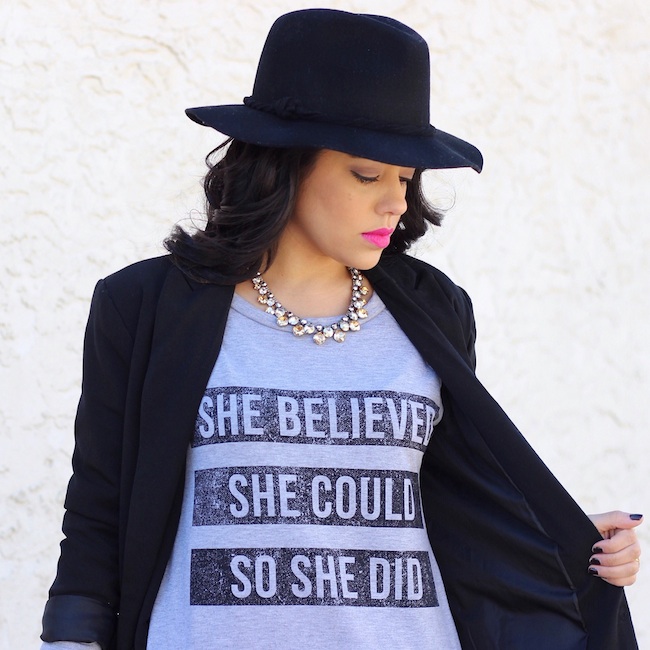 We can do anything that we put our minds to. It's one thing to have a dream and it's a whole other thing to go out and make that dream come true. Be a dreamer, but be a doer also. Amazing things can happen when you believe in yourself and your passions. Sometimes, encouraging words from a friend or even a stranger can help push you in the right direction and give you the extra motivation & support that you need. I love quotes that deliver a positive and powerful message. If we're not trying to help build each other up, then what are we doing? Inspire others and empower.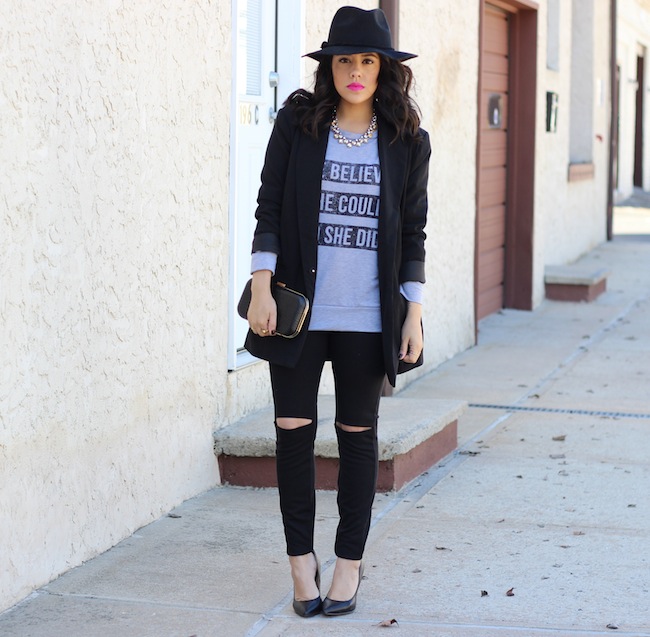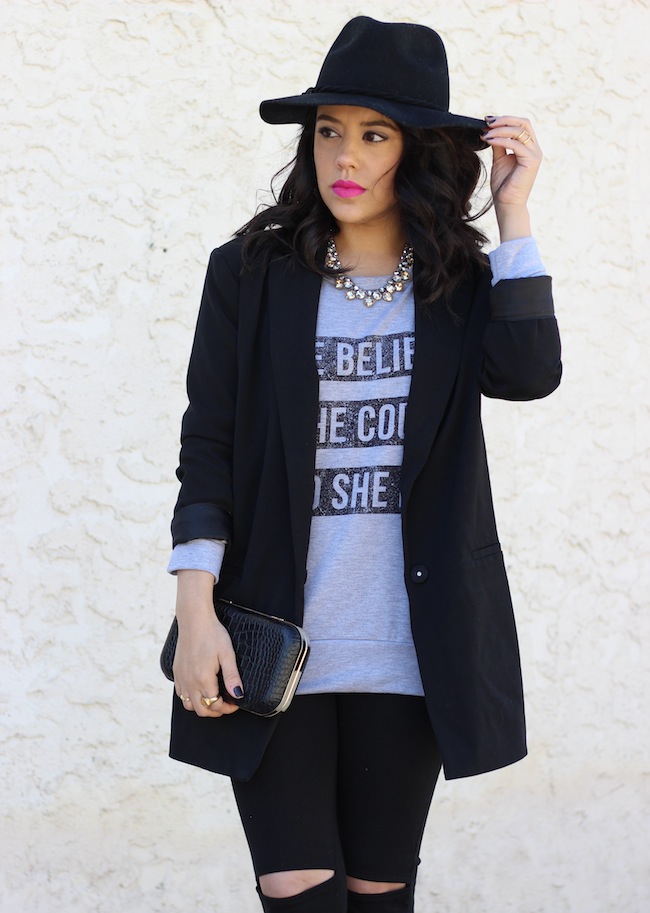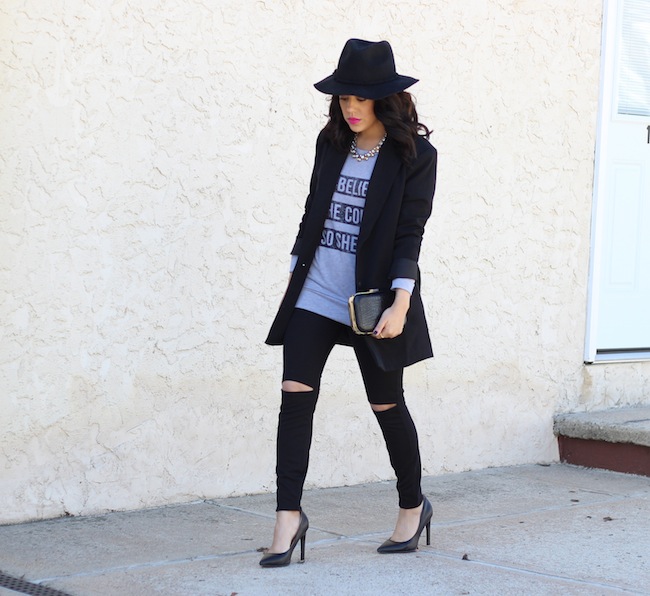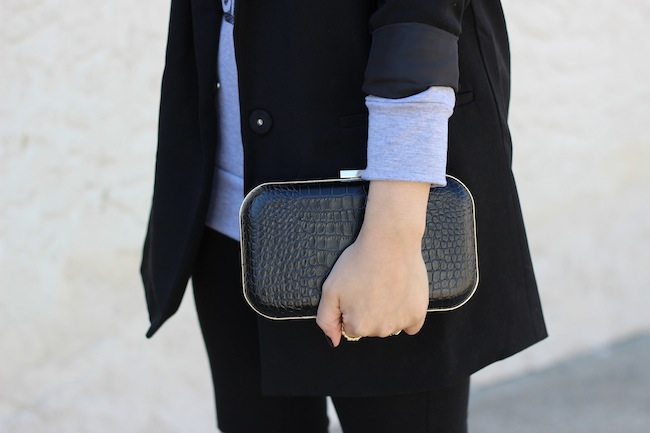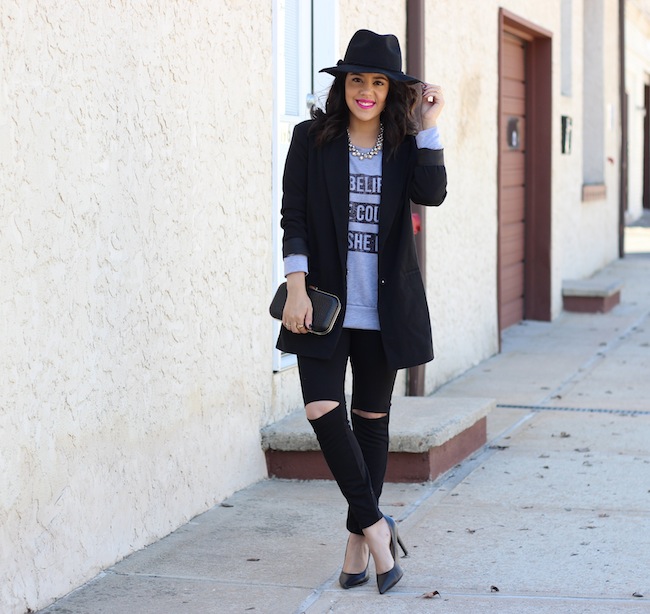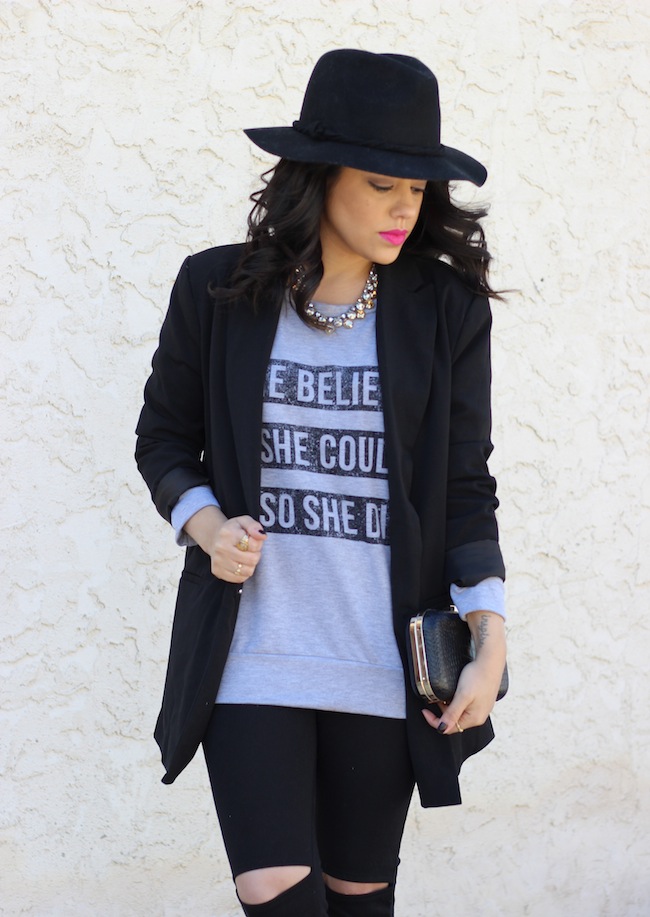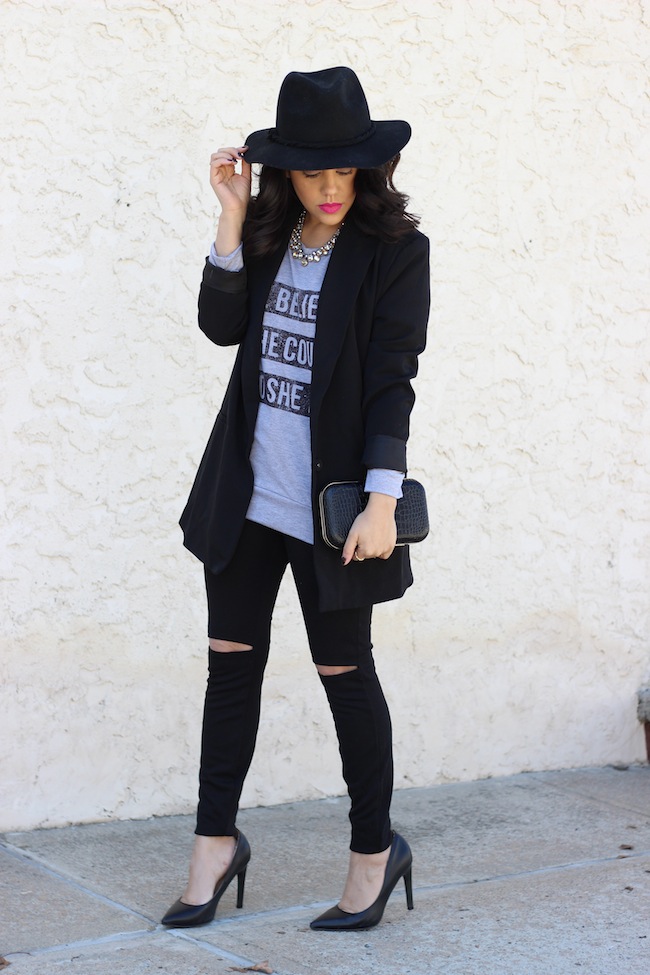 Outfit Details
Sweatshirt: Style Era / Pants: Tobi (similar style) / Blazer Cotton On (similar)
Shoes: BooHoo / Necklace: Sorrelli / Hat: Forever21 / Clutch: F&WStyle
For this outfit, I wanted to show how you can dress up a graphic sweatshirt. Currently, it's one of my favorite pieces to wear. A great way to dress up a top like this is by adding a statement necklace. I love to pair things that you typically wouldn't think of putting together. It's a little unexpected, but it works. I didn't want to wear the top just by itself, so I added on my boyfriend blazer that I have literally been wearing so much lately. It's such a versatile piece! I went with these knee ripped skinnies & hat to edge things up and incorporated a clutch to make this look more night time appropriate.
Typically sweatshirts are seen as something casual, so it's fun to put a twist on them. I love this one so much because of it's meaning and to make it even better, a portion of proceeds will be donated to the "I Have A Dream" foundation. How amazing is that?! I love pieces that have meaning, tell a story, and give back.
Happiest of Thursdays to you all! <3