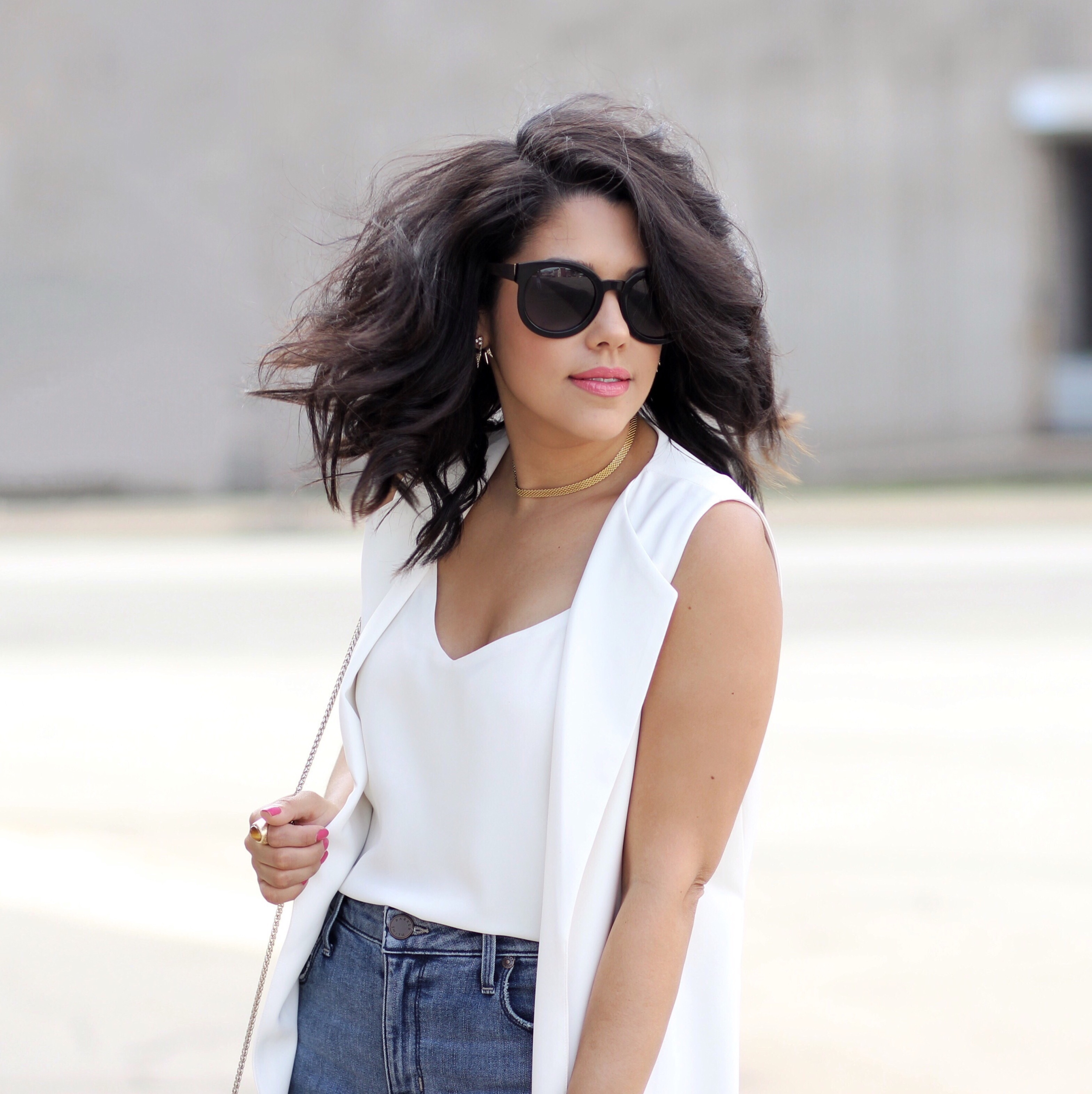 It may still be spring, but we've had a little taste of summer weather recently too. I didn't exactly expect to go sleeveless in April, but hey I'll take it! It's actually crazy how much the temps have been fluctuating because as I type this out, it's currently only 49 degrees. It's really hard to keep up, making it difficult to figure out how to dress every day. I think April tends to be this way though and I probably complain about the same thing every year. Ha! I'm so anxious for some steady warm weather. Totally missing Cabo and the endless blue ocean views right about now! I swear I rhyme without intending to. 🙄 By the way, did you check out my Life Lately updates post yesterday? If not, please do as I'm looking for some feedback from you. I would love to get your thoughts!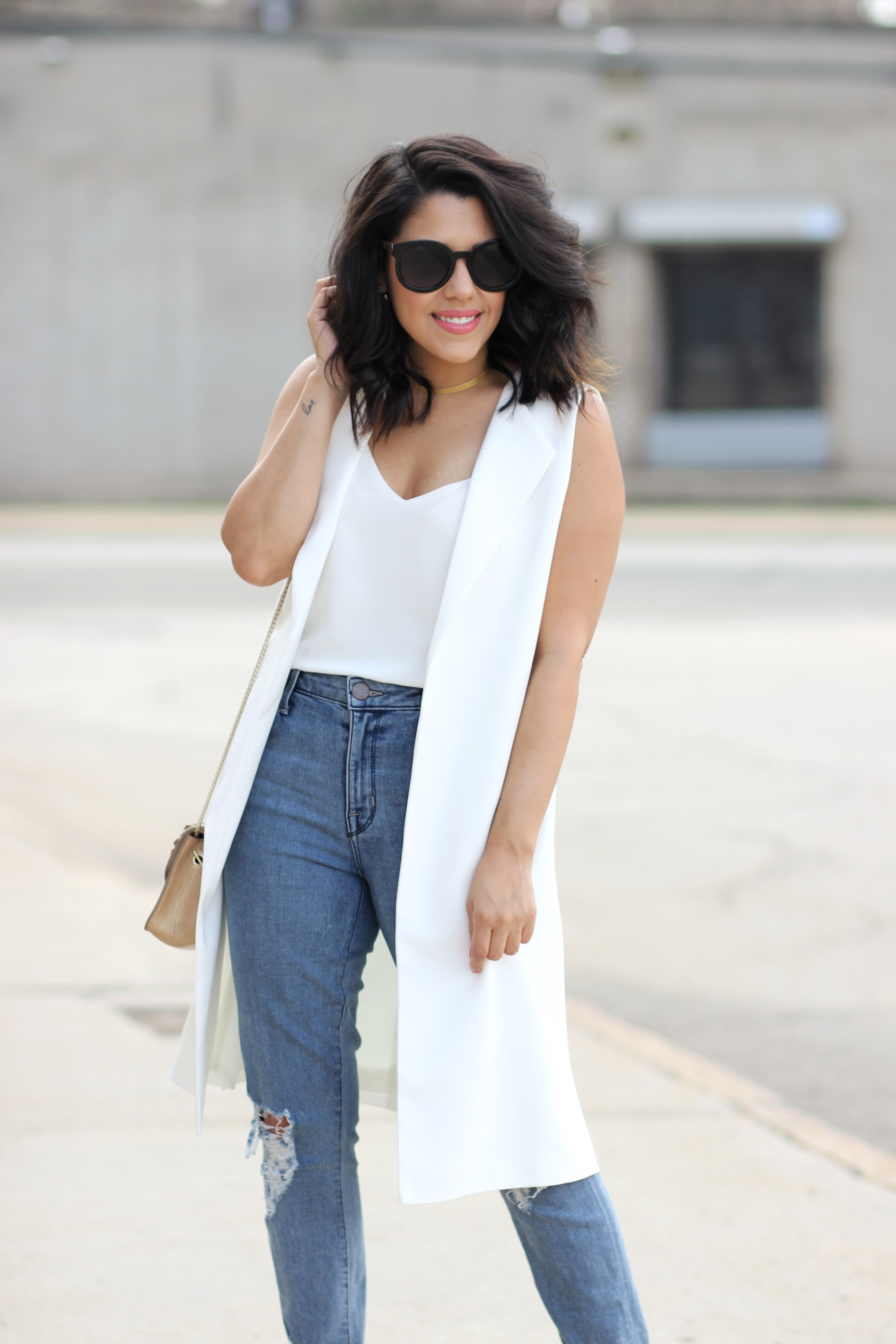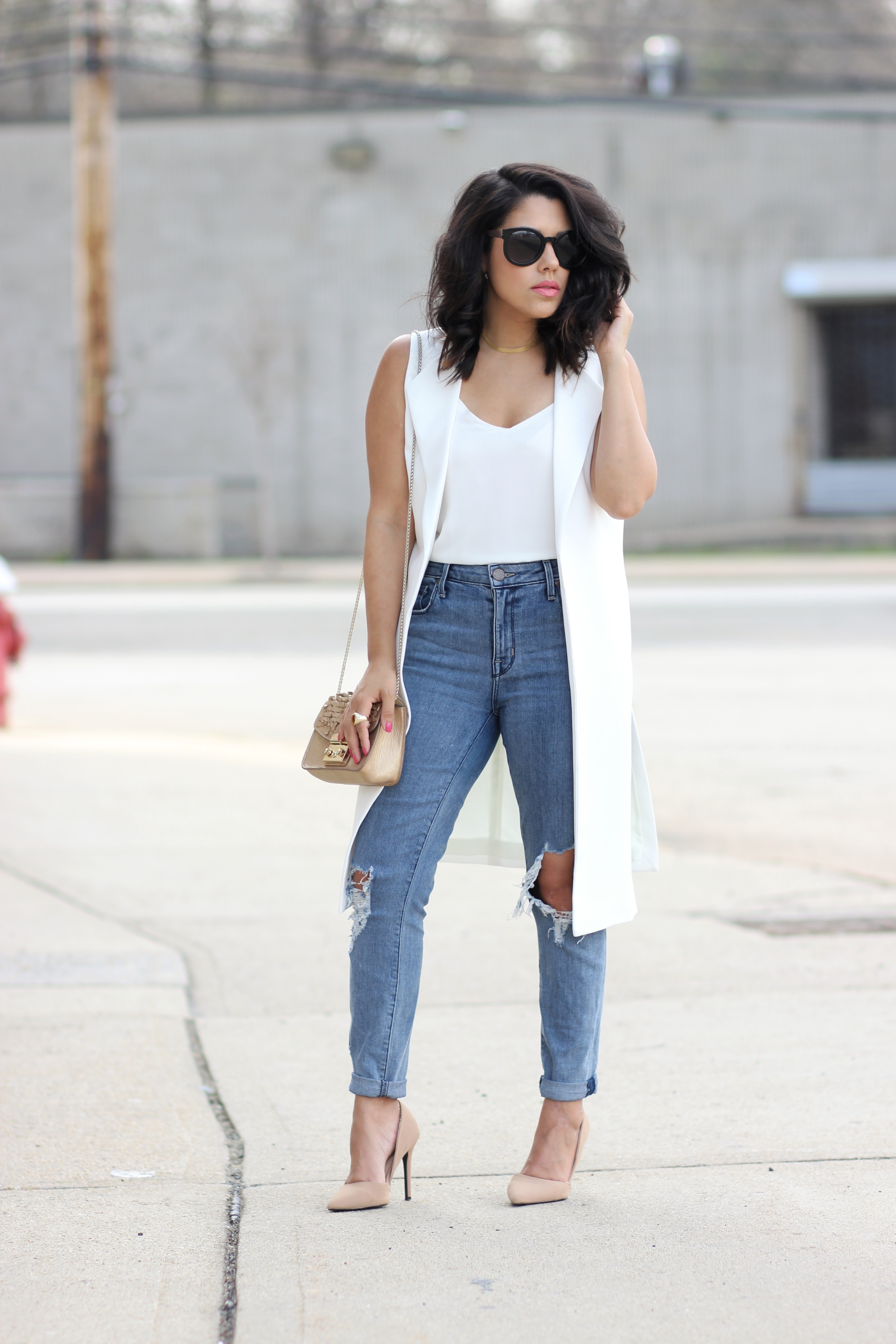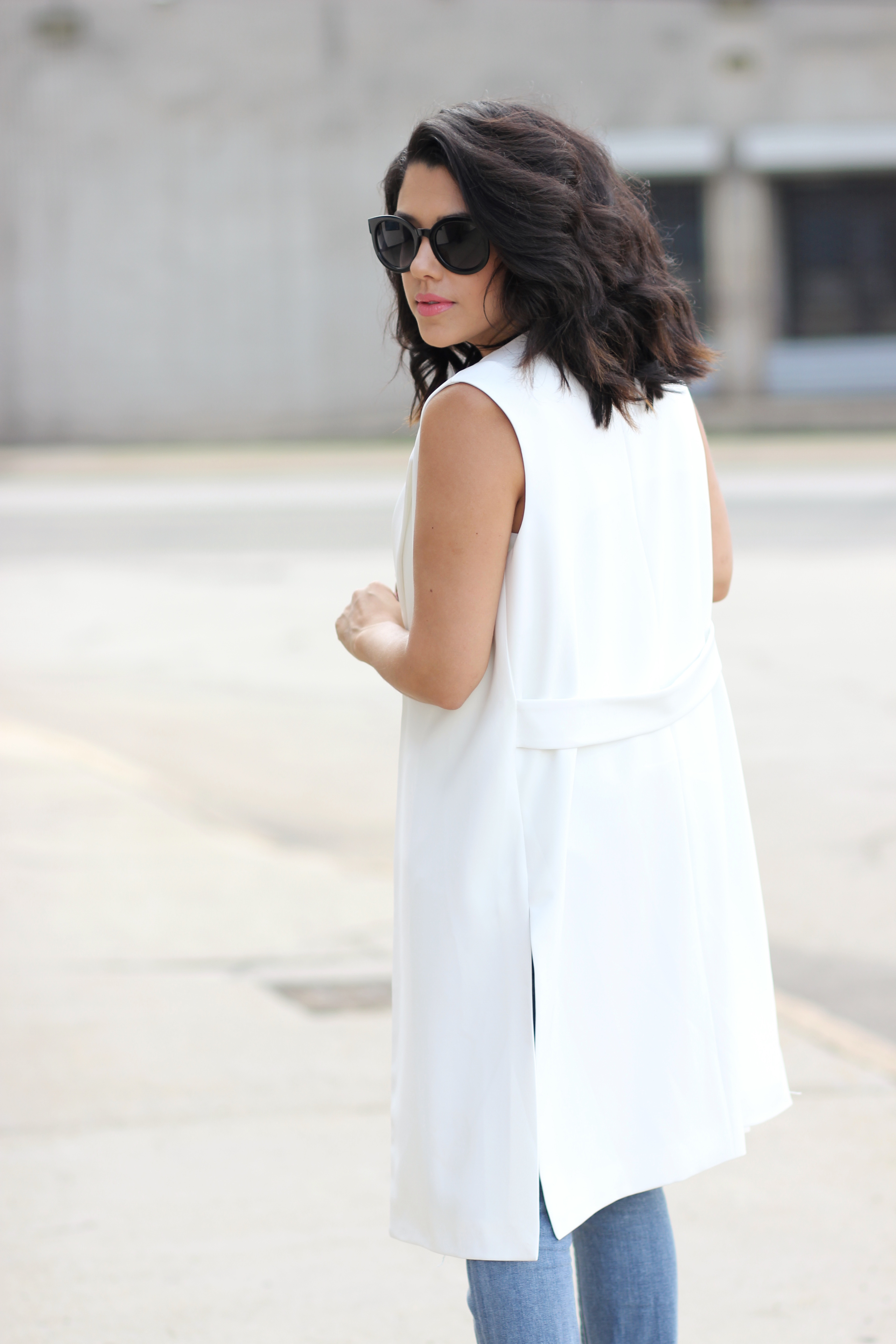 Outfit Details
Vest: BarIII | Top: H&M [similar] | Jeans: Parker Smith | Shoes: old, love these
Choker: via Sitch Fix [similar] | Bag: Furla [love this style] | Earrings: Sugarfix
I definitely have some go-to outfits at certain times of the year and this is one of them. I've done similar style looks before and that's honestly because I can't get enough of long vests. I wore this one in a completely different way here. You guys know I am all about versatile and transitional items that can take me from one season to the next. This does just that. It would also look so cute paired with shorts or a skirt in the summertime. I do especially love pairing it with distressed denim though as it creates such a cool mix of femininity and edginess. Which by the way, I've worn these jeans so much that the little rips completely opened up and now it's just one big hole. Can't lie though, I still love them! Just as I am drawn to black and darker neutrals in the colder months, I completely gravitate towards white and lighter neutrals during the spring and summer. It really is such a great way to brighten up and soften your looks. White always has a way of making me feel more feminine. It's also an instant way to lighten up your mood. Do any of you feel this way too or am I the only one?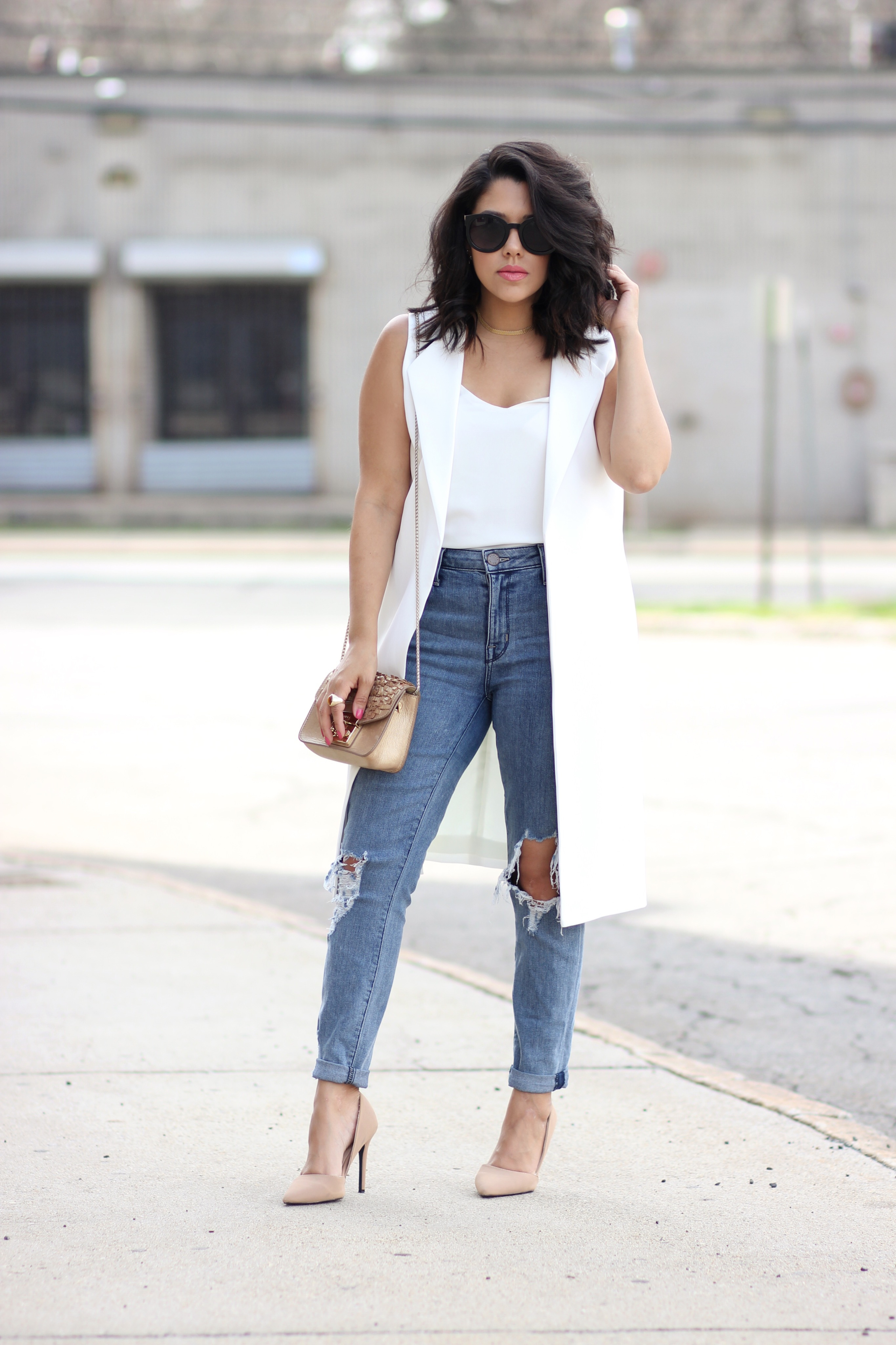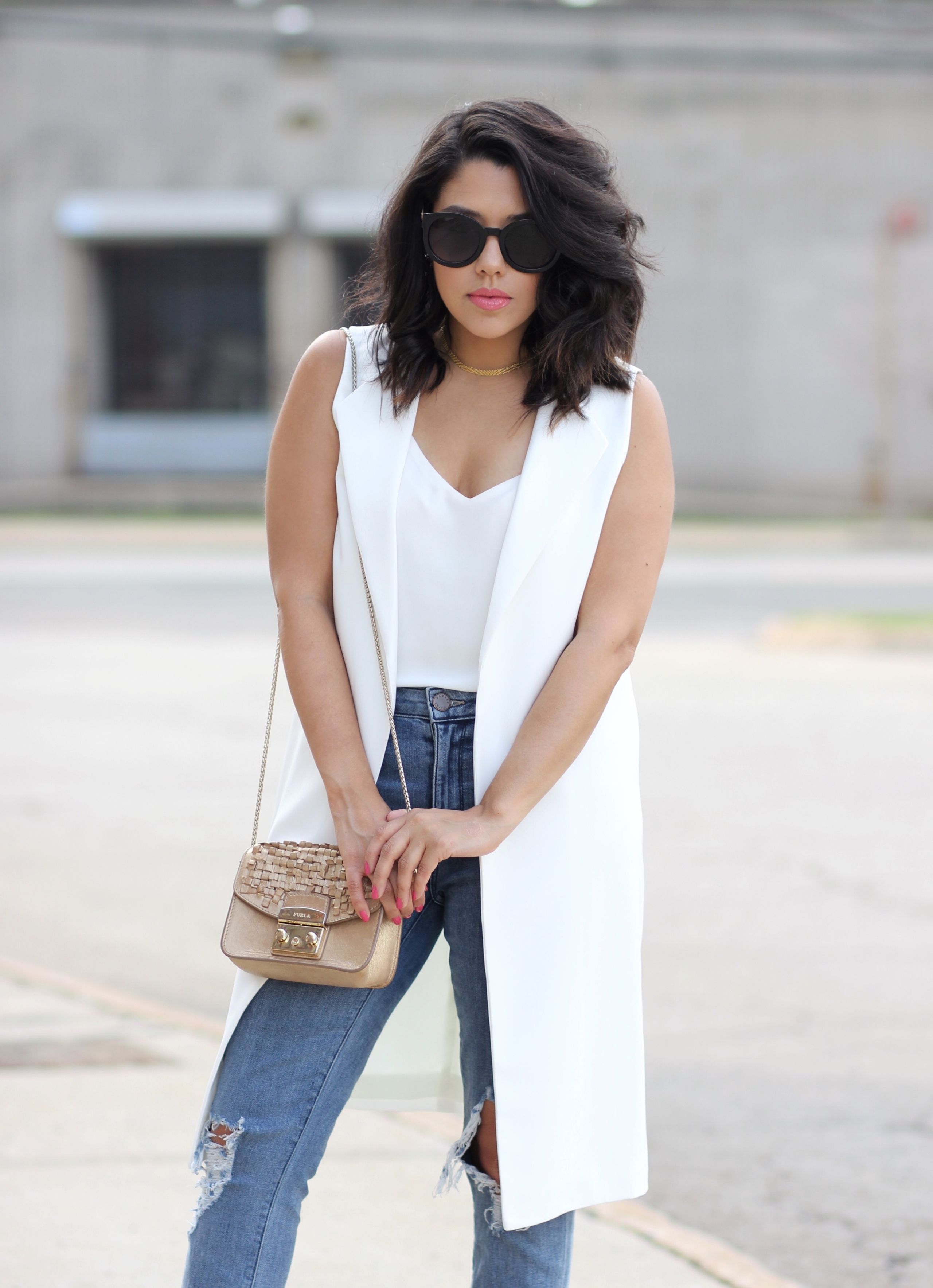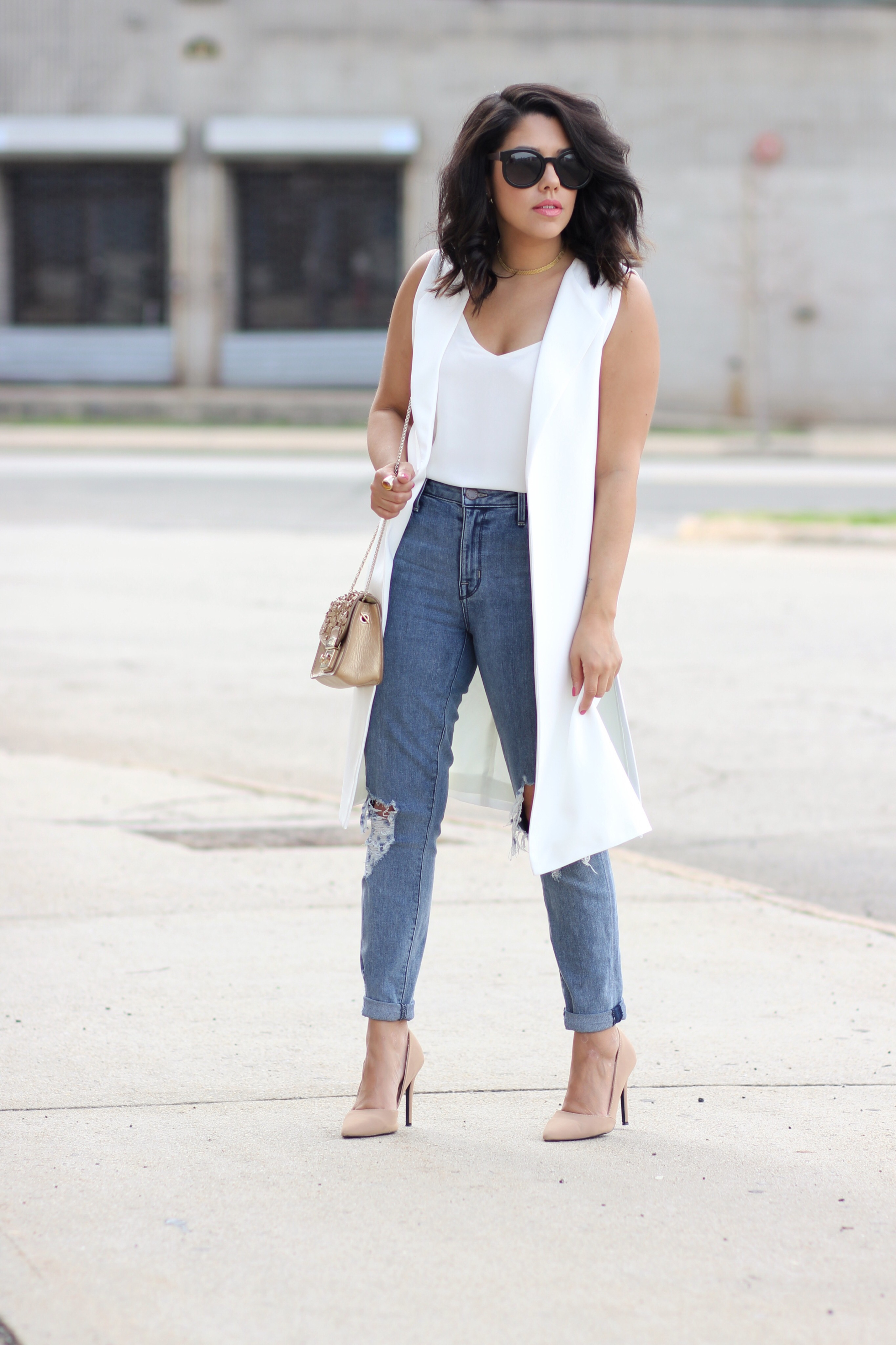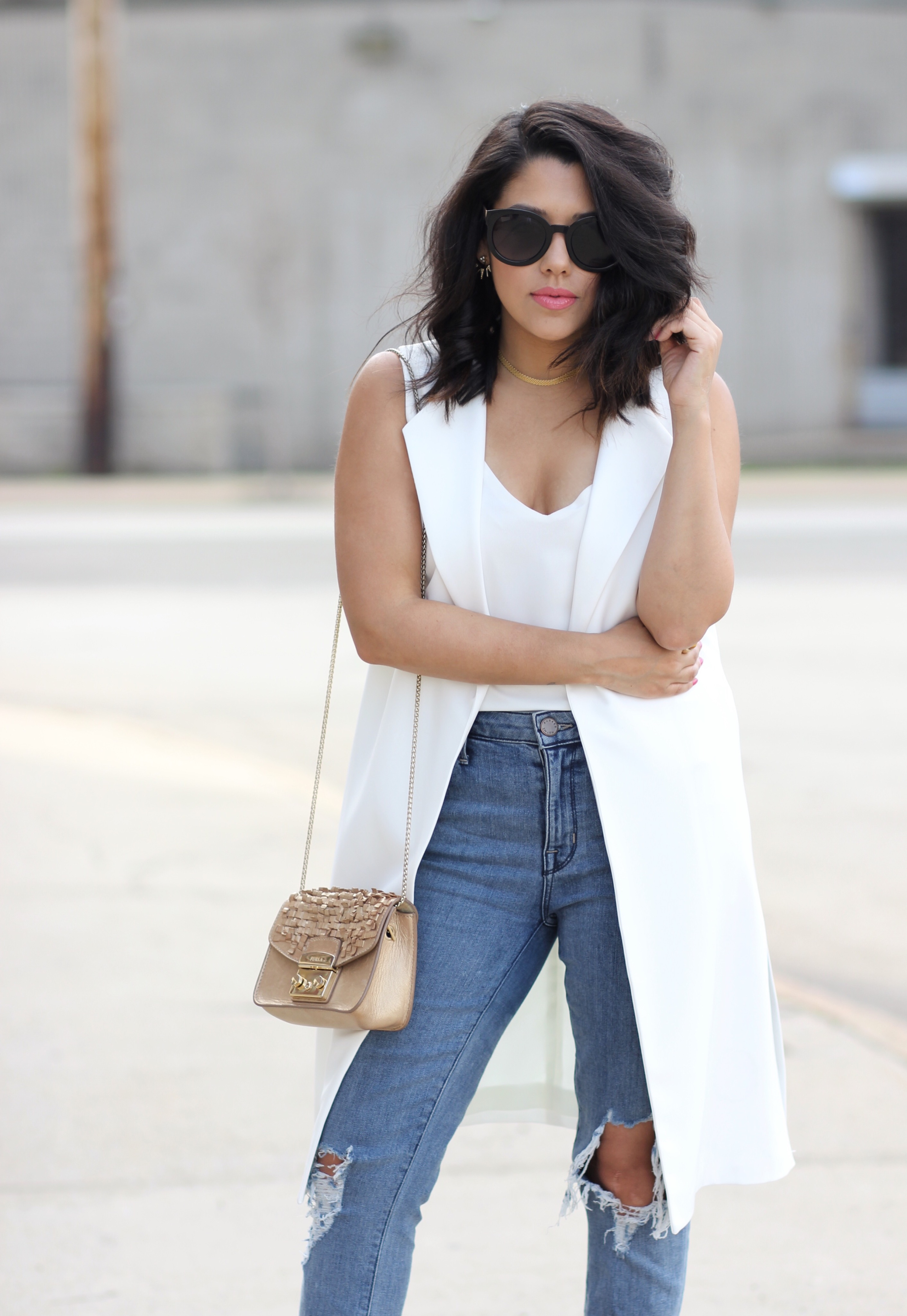 So in other news, I have been thinking a lot about expanding my team here at Naty Michele. I mean to be honest my team right now just consists of me, my mom taking my photos and the girl who does all my design/coding. Other than that, I am handling everything else on my own each day and it gets very overwhelming. I'm not the most organized person. My schedule is basically all over the place. I'm forgetful. I basically need to get it together. I recently became an LLC two weeks ago, which for me is a huge accomplishment and something that I have wanted for awhile. This has been my full-time business for several years now, but I felt like making it an LLC made it even more official. I feel in some way, this will help me grow even more too as I would love to take my career to different places and branch out into other things. In the very near future, I will be looking for an intern in the NYC area to come on board and help me out each week. Part of me is debating on whether or not to wait until I'm living in the city, but I think for now I am just putting the feelers out to see who would be potentially be interested. I already got some messages about it via my Insta Stories, which is pretty cool. I will make a more formal announcement with exactly what I need help with when I actively start looking, but if this is something you might be interested in feel free to reach out for now and I can hold on to your info. Help me get my life together! lol
Hope you all enjoy the rest of the week! Thanks so much for checking out today's post. Kisses to you all.
-Get The Look-