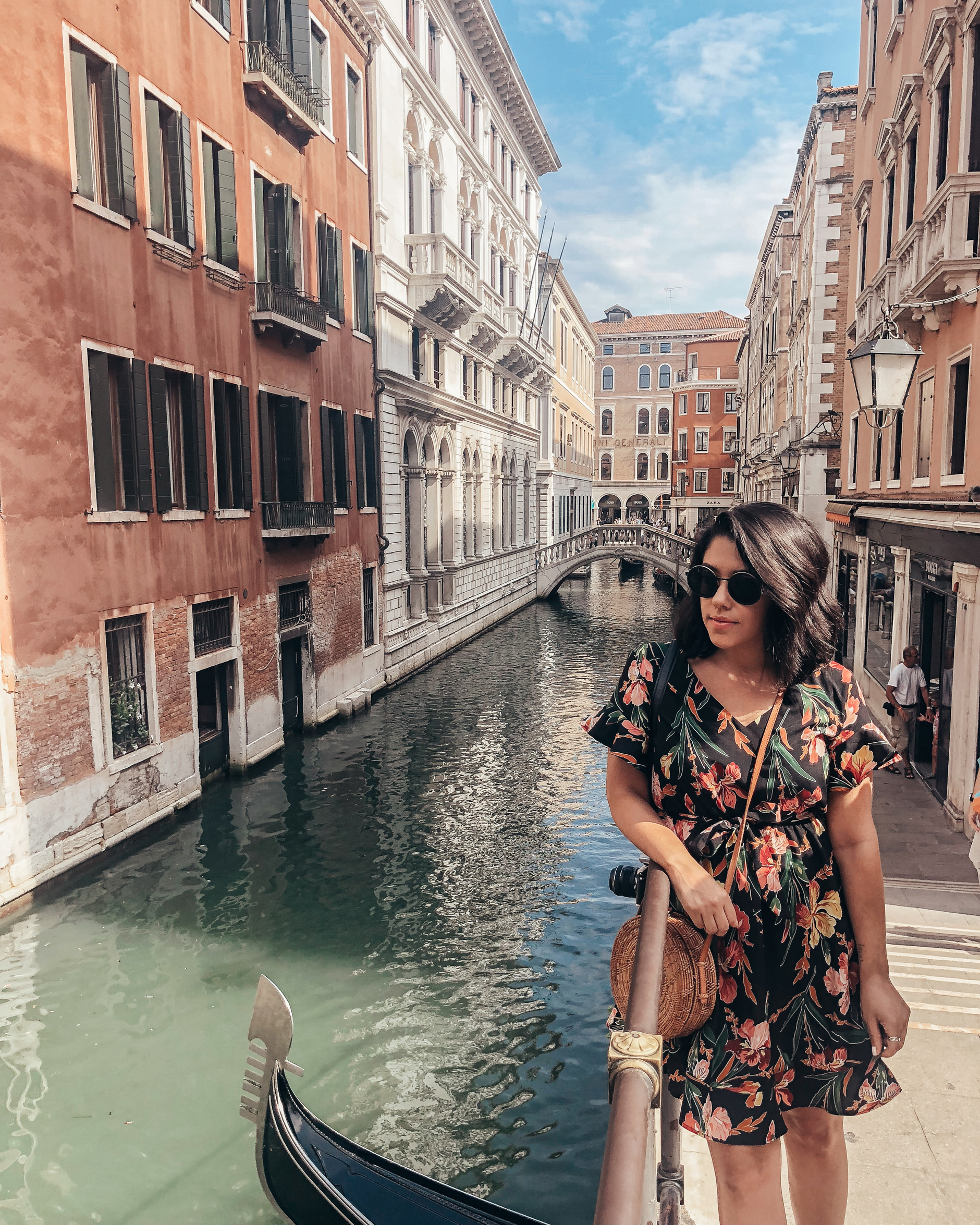 VENICE GAVE ME SELF-EMPOWERMENT. 
It wasn't that long ago when I was wandering around Venice, getting completely lost with every twist and turn of the narrow streets. This had been one of the cities in Italy that I was the most excited about visiting, but once I hopped off the train from Florence, the next couple of hours made me question whether or not I would enjoy my time in Venice. I admittedly had a mini breakdown right at the start of this new adventure in Italy.
I think at this point I was overwhelmed with all of the travel thus far. It took a long time to get on a water bus and then it took me over an hour to find my hotel. I had been walking around in complete circles with my luggage, going up and down stairs, trying to familiarize myself with this new location. I remember stopping in the middle of the street and dropping all of my bags to the ground as my eyes teared up in frustration. With the help of a few friendly Italians, I finally found my hotel and got settled.
As I head back out to tackle the Venice streets again, I realized that my GPS did not work at all. I literally just had to embrace the fact that I would probably get lost the majority of my time here. And then – as I was heading out to dinner – I got caught in a downpour. I remember thinking, "Venice, what are you trying to teach me right now?"
After having my first pasta dish and glass of wine, I started to calm down and reminded myself that I was in another incredible Italian city. Traveling alone can be rough as it comes with many challenges, but I could not let the little setbacks take away my joy. I woke up the next morning feeling refreshed and ready to take on the day. That's when I fell completely head over heels with Venice and immediately wished that I had more time there. In just two full days, I was given a sense of self-empowerment. I'm not exactly sure how to put it into words, but Venice gave me something that I'll always remember.
It is one of the most picturesque cities that I've ever been to in my life. Every photo that I took looked like a painting. The vibrant colors, the architecture, the narrow canals and little winding streets were pure magic. I hope you enjoy seeing Venice through my eyes.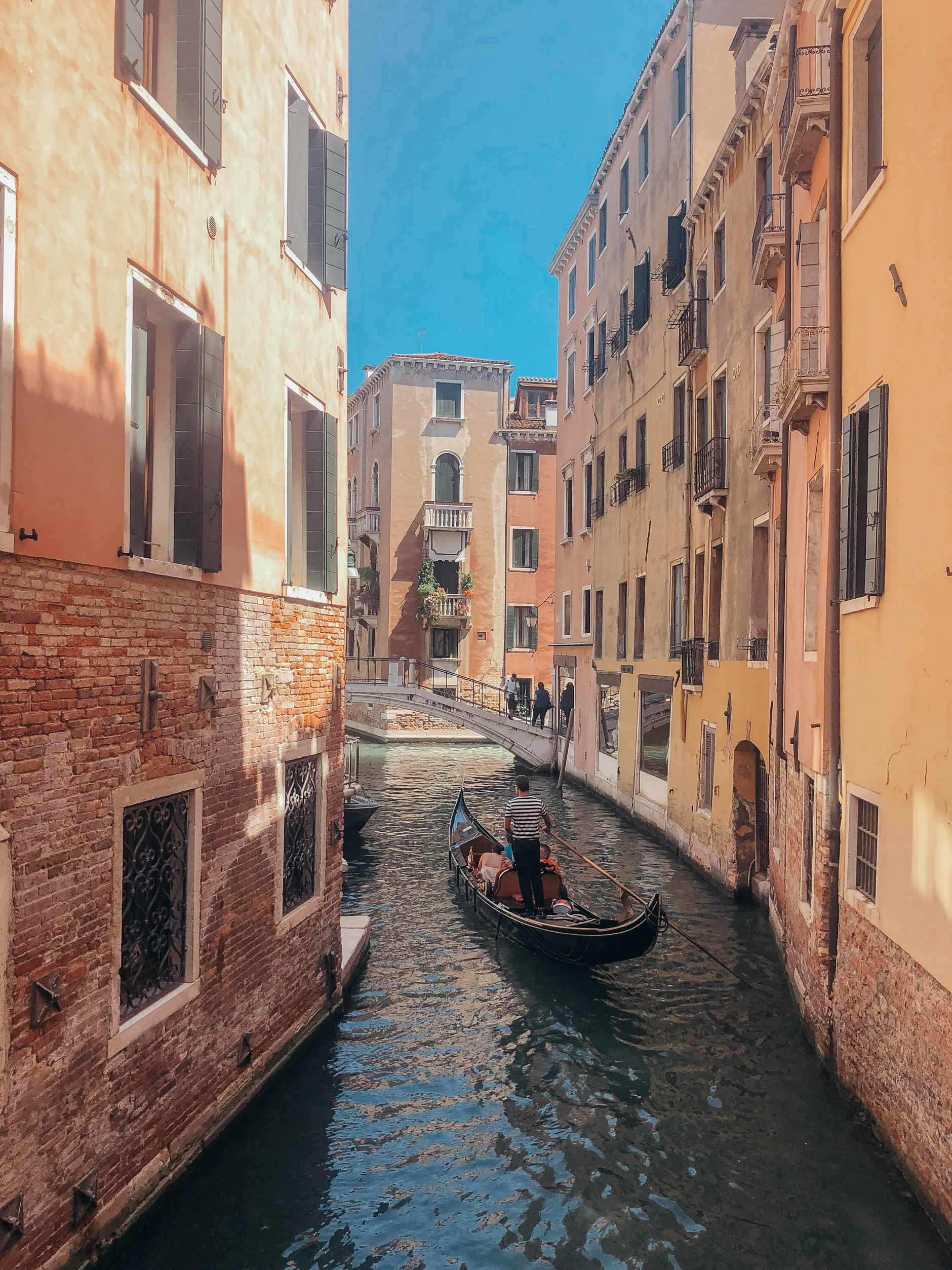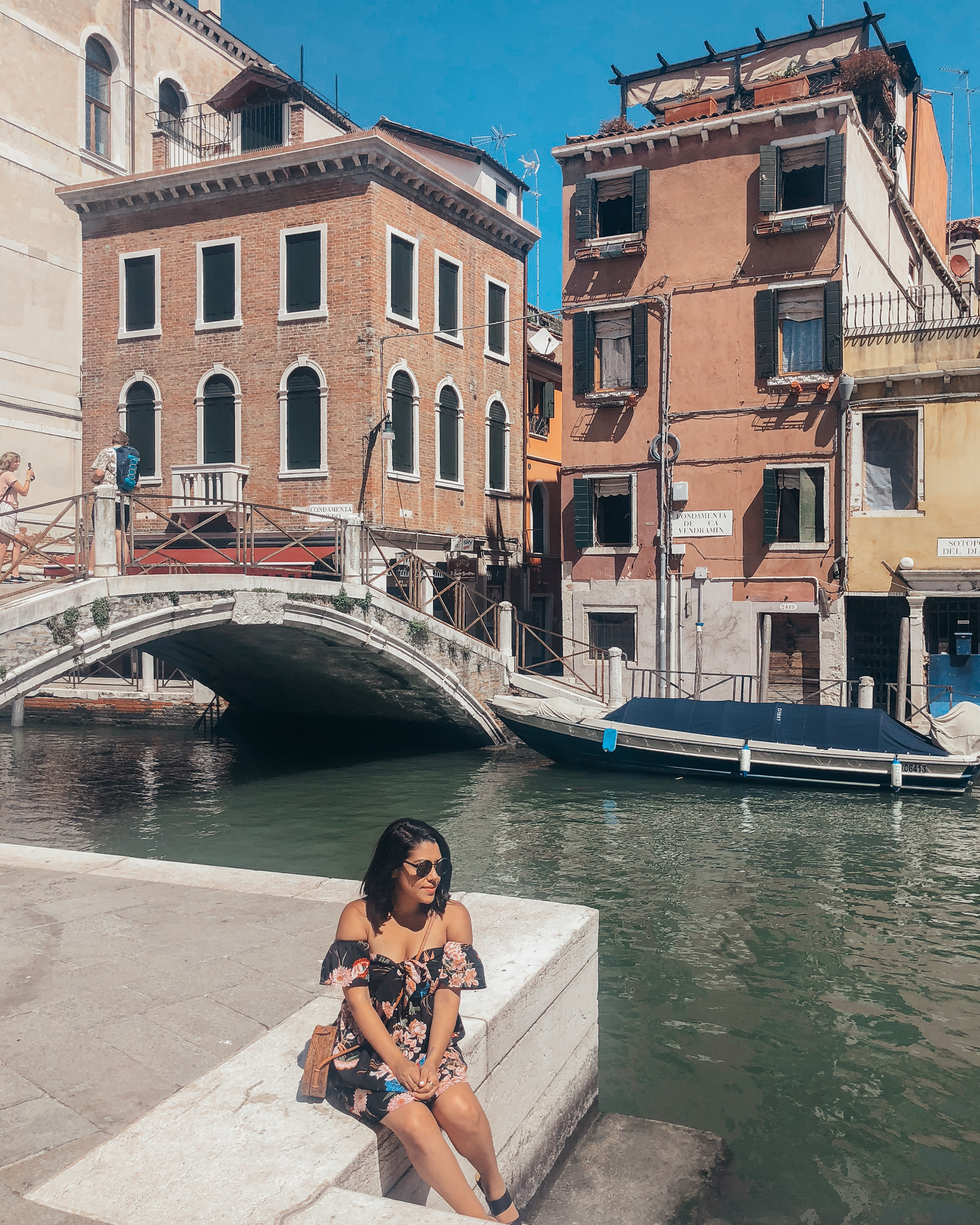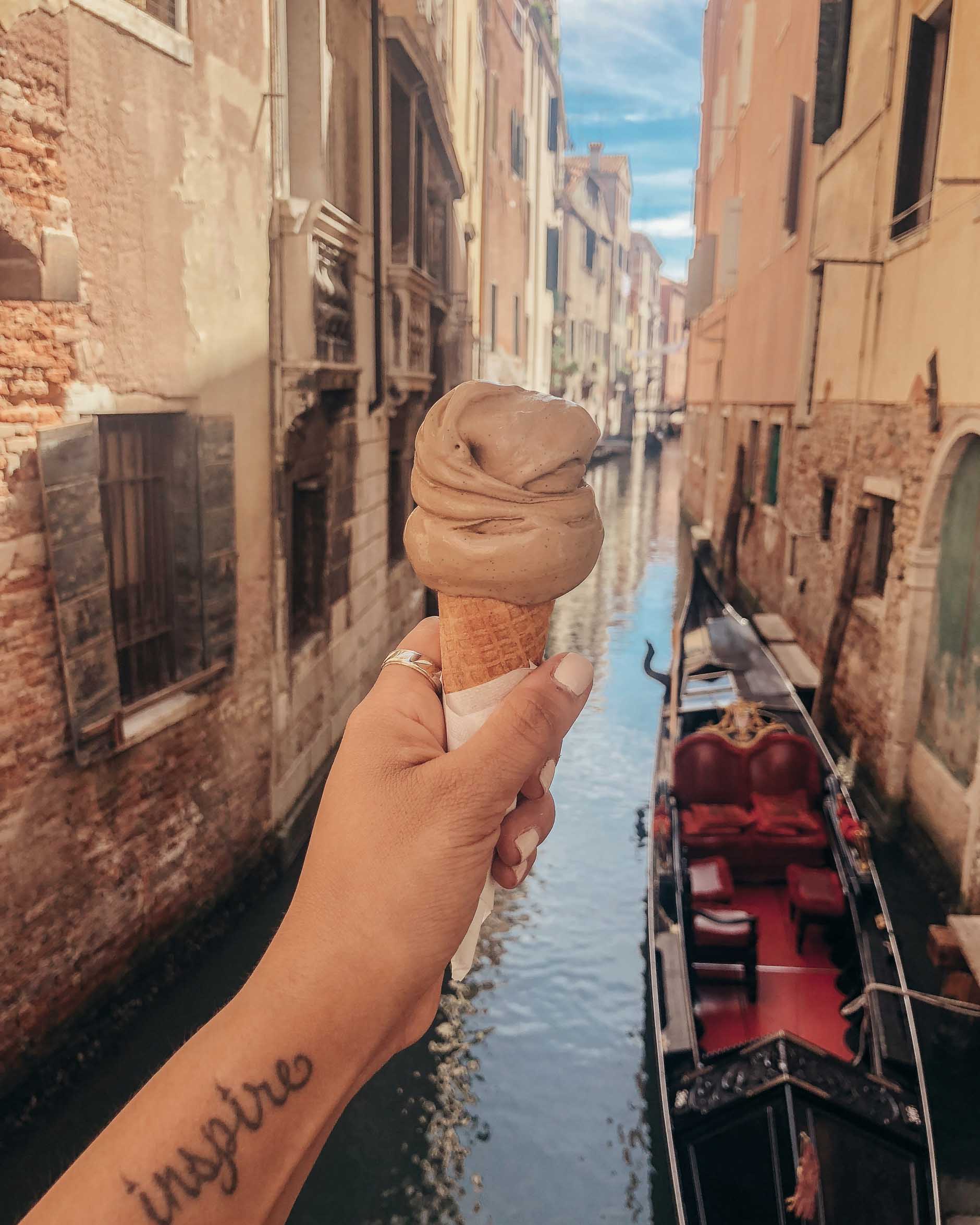 WHERE I STAYED
I got a bunch of recommendations on Instagram, but decided to go with Hotel Al Codega. It is seriously such a gem in Venice! (Thanks to Charissa!) It was definitely hard to locate initially, but once I got a better sense of my surroundings I managed to find my way back every time. It's situated in a private courtyard, making it quiet and away from the chaos. However once you walk out, you're right in the heart of it all. It's super close to San Marco Square and on the other end is the Rialto Bridge. I was able to walk literally everywhere. Keep in mind that there are no cars in Venice. The only form of transportation is via water taxi or water bus. The only time I needed to hop on one was to get to and from the train station.
When leaving the hotel, you always have to give your room key to the front desk. That was definitely new for me, but also ensured that I didn't have to worry about losing it. My stay included a complimentary breakfast every morning. The room itself was small, but definitely perfect for just me. I barely spent any time in there anyway. The staff was super friendly and helpful. I just loved the whole atmosphere.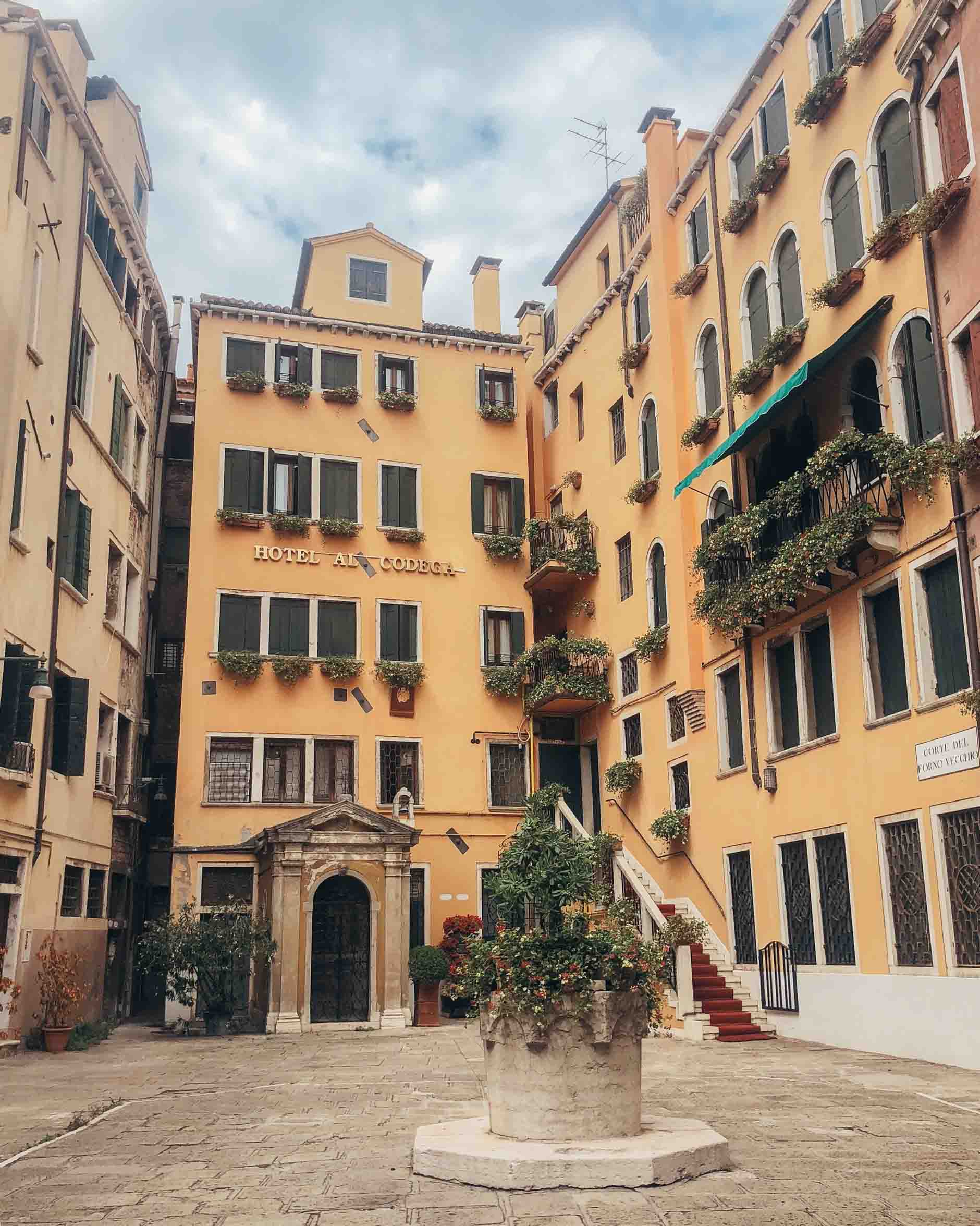 THINGS TO SEE & DO 
Piazza San Marco
This is the main square in Venice where you will find a few tourist attractions, restaurants, cafés and live music. Oh, and lots of pigeons, ha! I walked through here several times during my stay since it was so close to my hotel. One of my favorite moments was going in the morning to get an espresso and a quick bite to eat at Caffé Florian. It's definitely overpriced considering the location, but I enjoyed listening to their live orchestra while taking in the views. For me, it was worth it to do it that one time!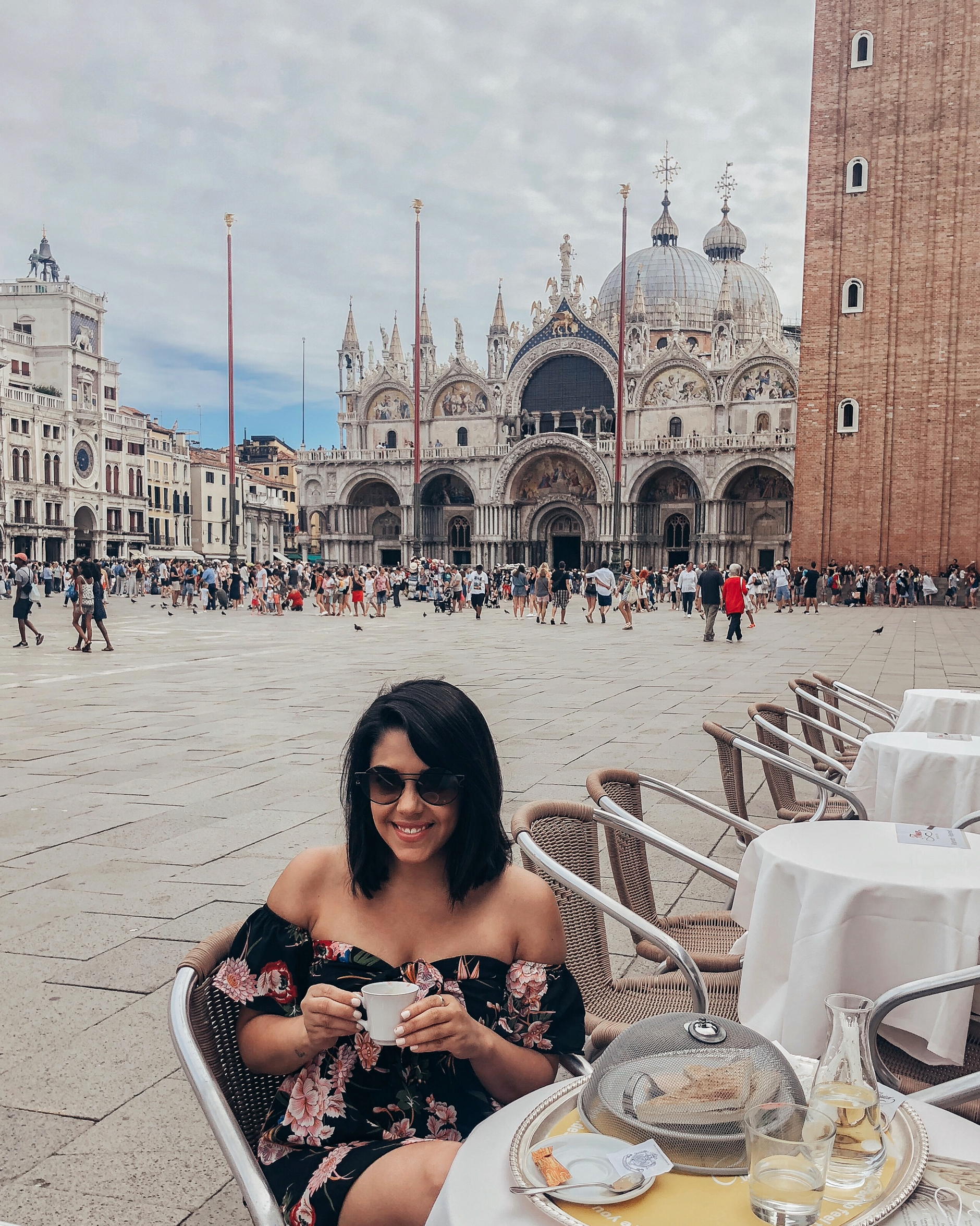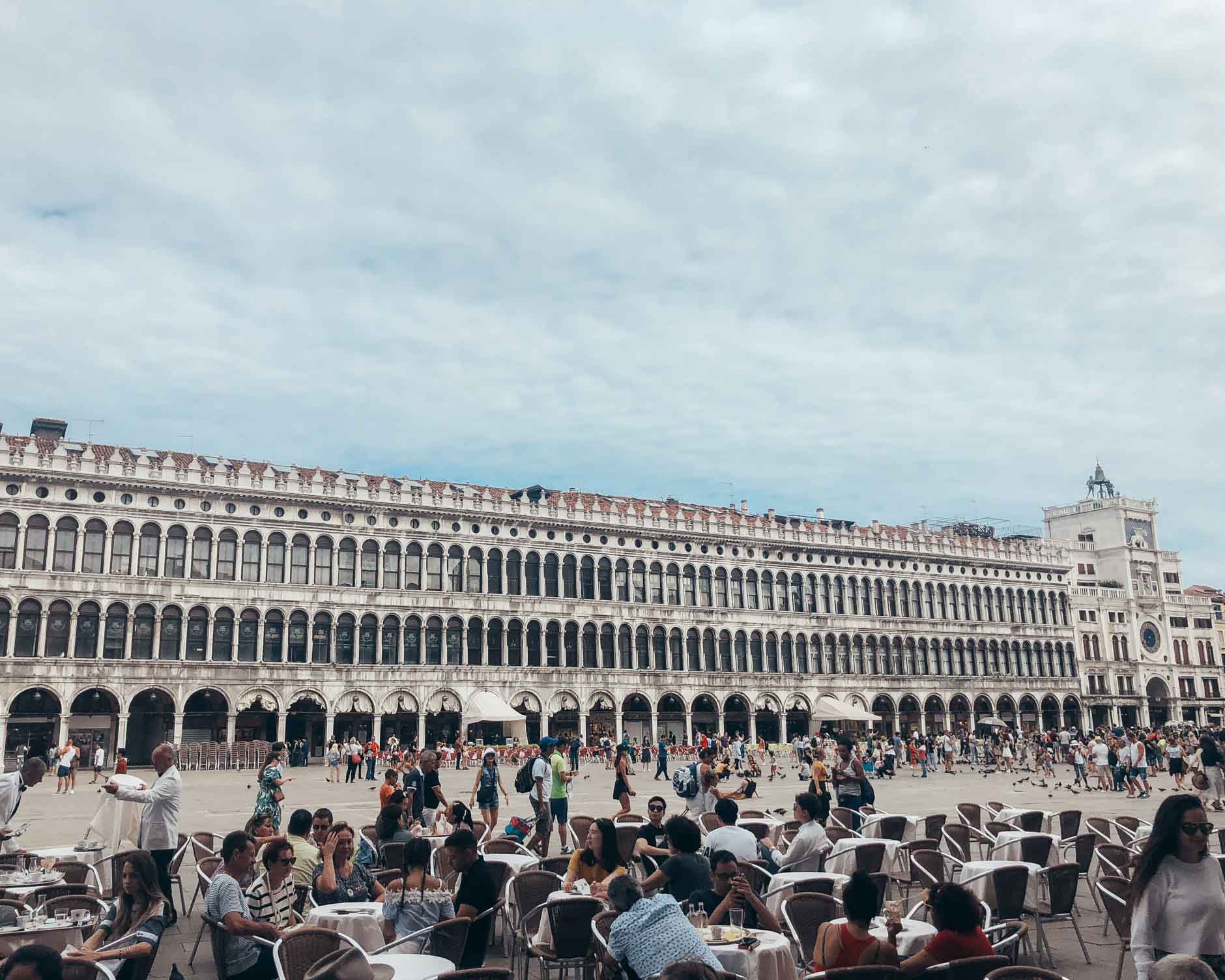 Saint Mark's Basilica & Doge's Palace
Both of these are located in the square, so you're able to see it all at once. The Basilica is stunning! I still can't get over all of the architectural details on the churches in Italy. It's just unreal. I did not go inside, but recommend purchasing the skip the line tickets if you choose to check it out. Since I didn't have a ton of time in Venice, I decided to keep things low key and didn't do any tours. I just wanted to be outside and soak it all in as much as possible. I kind of regret not going inside to see the museum and exhibition at Doge's Palace though. A doge was the historic ruler of Venice, so there's a lot of history in there. This is definitely something that I will put on my itinerary if I'm ever able to go back. Purchasing tickets ahead of time is always best so that you don't have to worry about wasting time waiting on lines.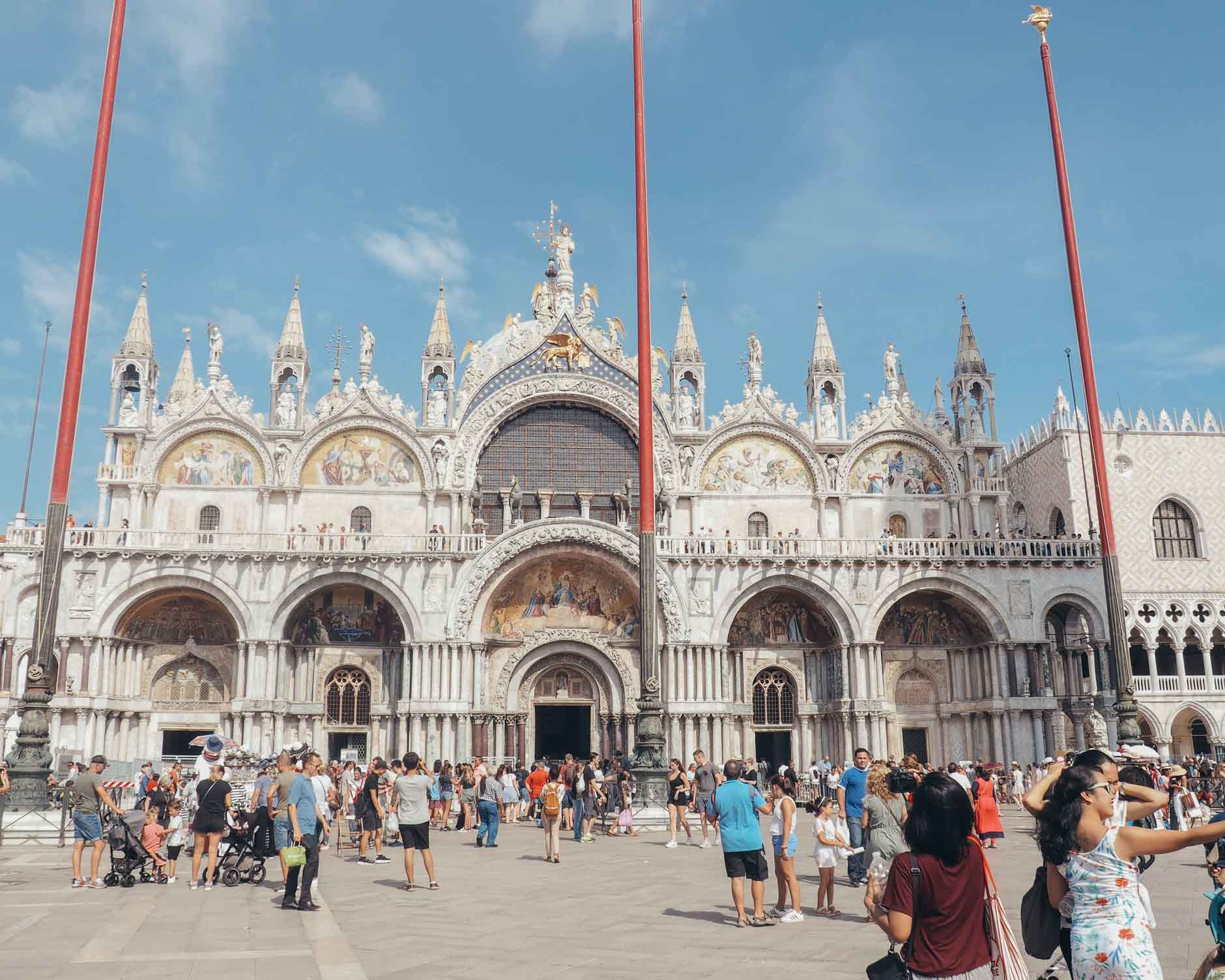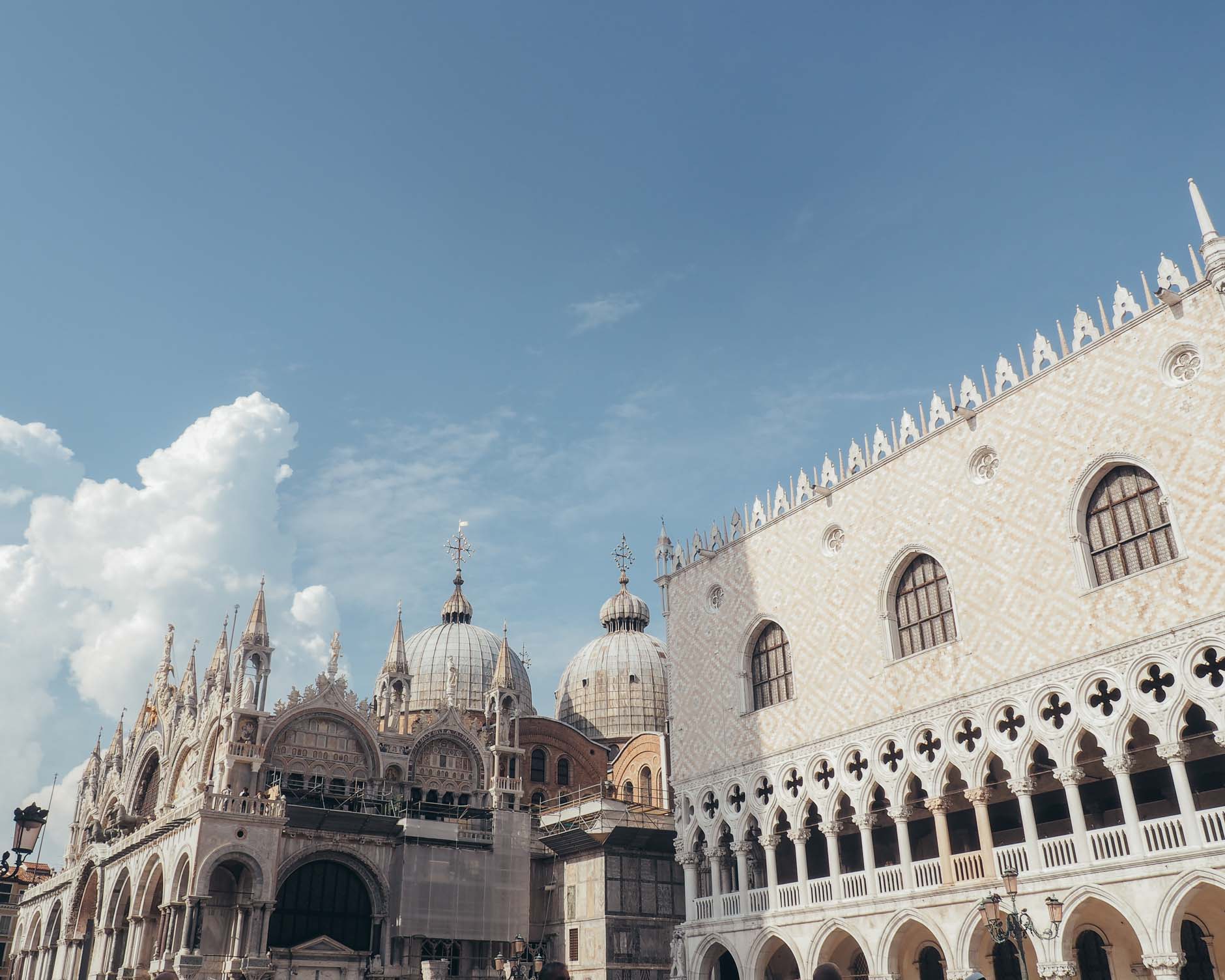 Rialto Bridge 
This is the oldest of the 4 bridges around the Grand Canal. Make sure to walk over to the other side as there is so much more to explore. This is also a really great spot to catch the sunset. The view below is what you see when standing on the bride!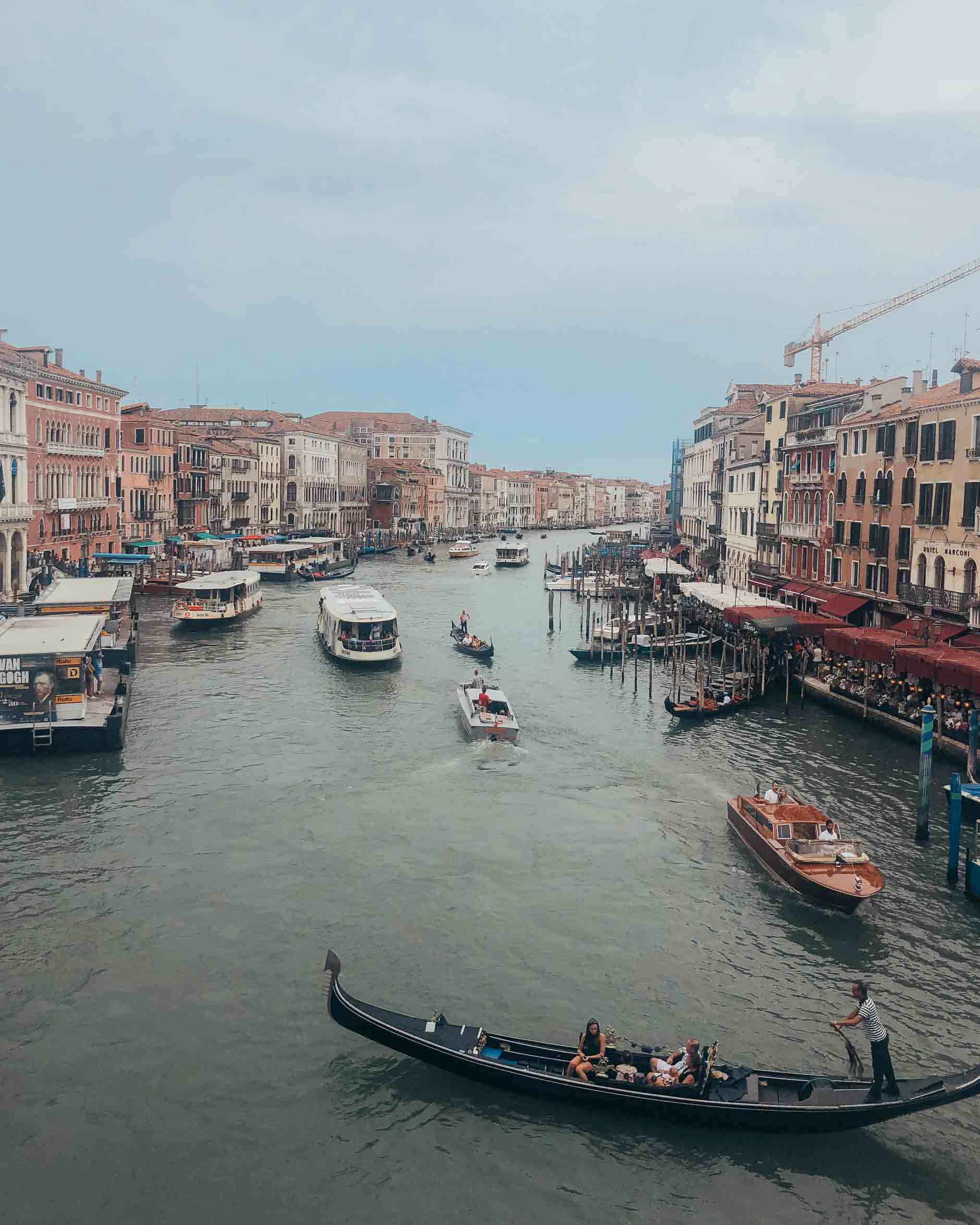 Riva degli Schiavoni
This is a beautiful waterfront promenade. I took a little stroll through Piazza San Marco and found this on the other side. Here you can see the Bridge of Sighs plus other small bridges, several street vendors and gondola rides.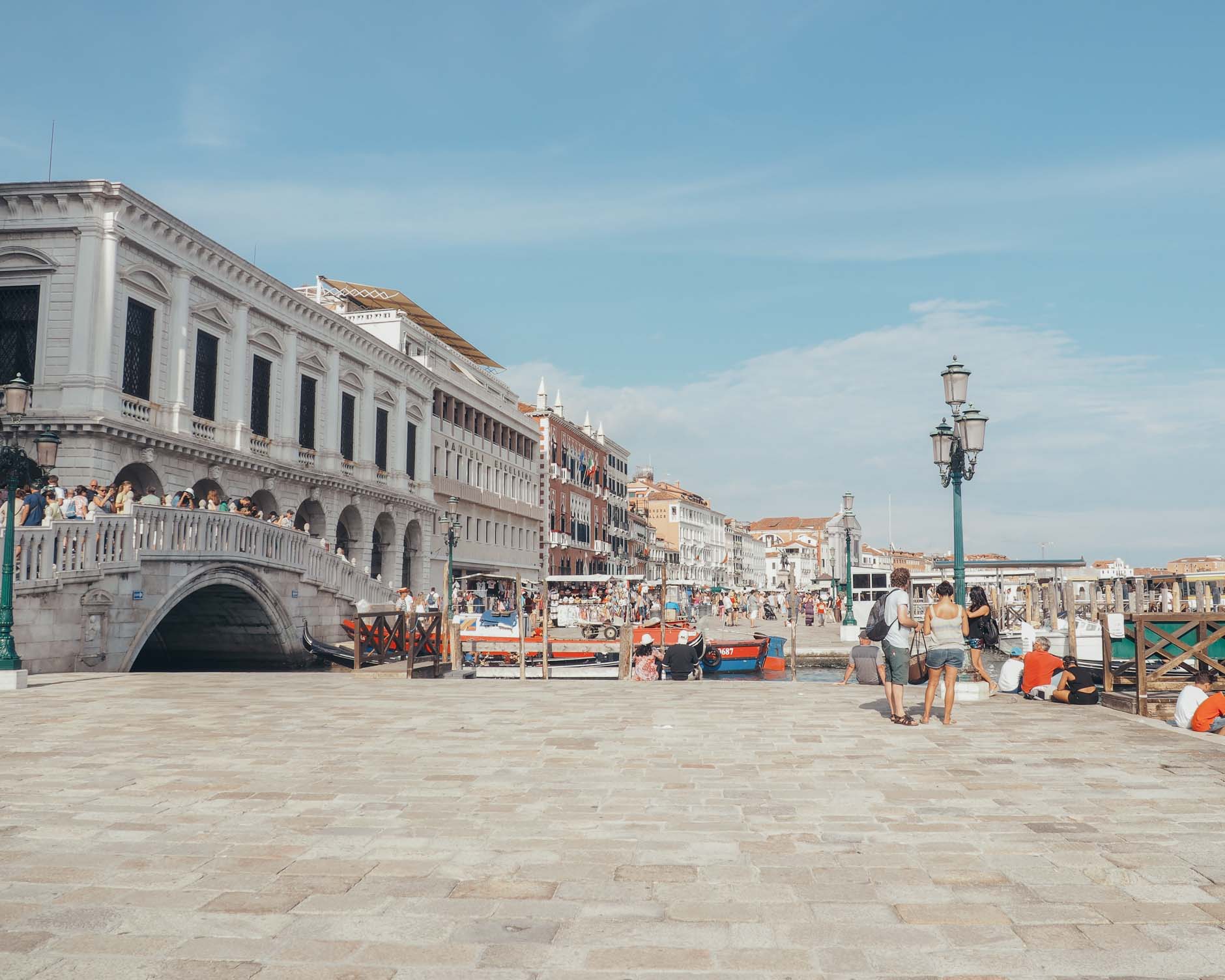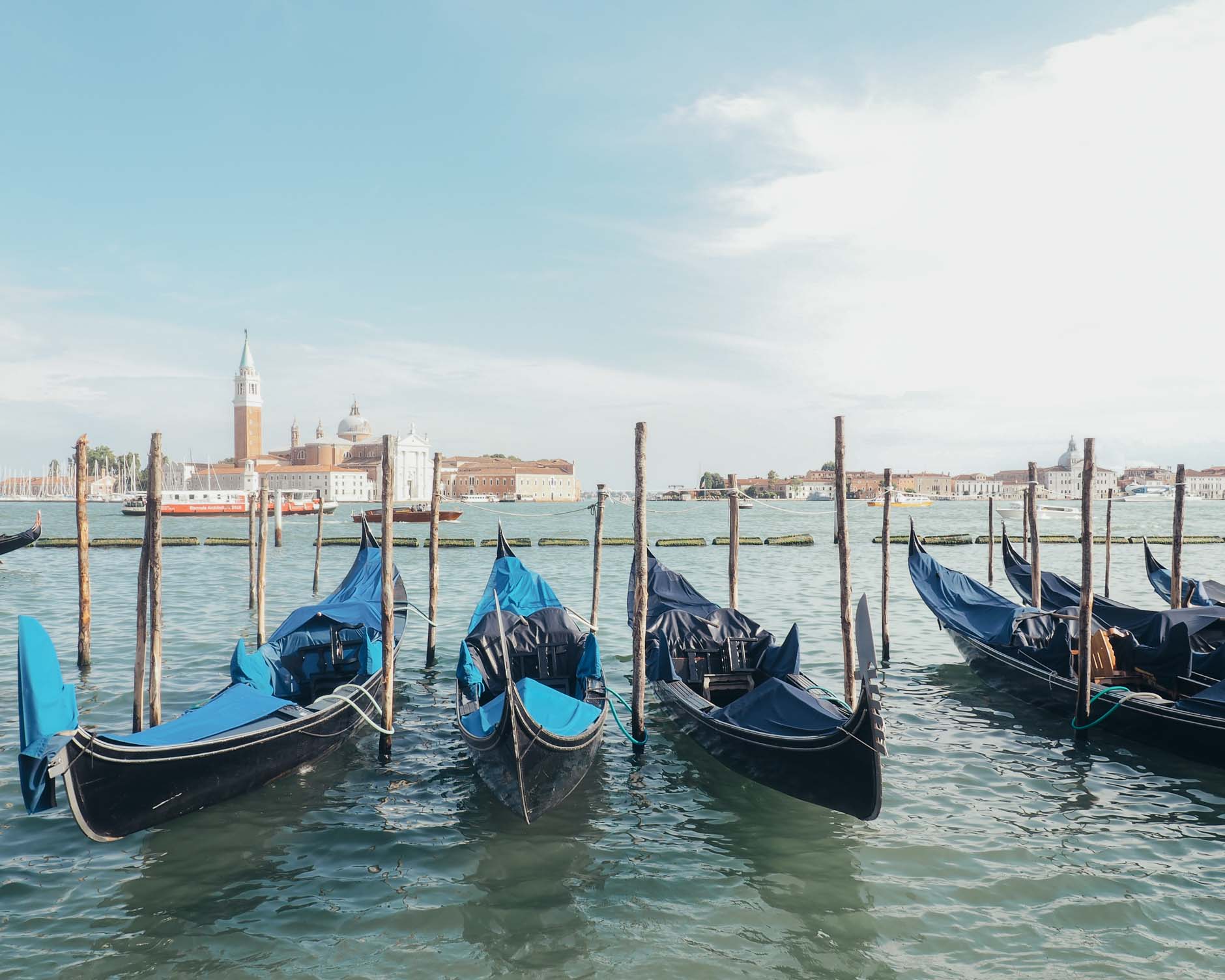 Gondola Ride
I had always dreamed of taking a romantic Gondola ride down the tiny canals in Venice with my boyfriend or husband – and that might still happen in the near or distant future. I made the decision to take a ride by myself and it was truly magical! It's a moment that I'll never forget. The rides are a bit pricey at 80 euro, but it's a must when in Venice. You should do it at least once in your life if you are able to. I met this beautiful family from New Zealand while I was waiting on line and when I told them I was there alone, the wife and husband got so happy for me. They kept saying, "Good on you!" I definitely got some stares when people saw that I was in the gondola alone, but I didn't care. It was another empowering moment where I felt like, "Yes, it would be special to have done this with someone, but look at what I can do on my own."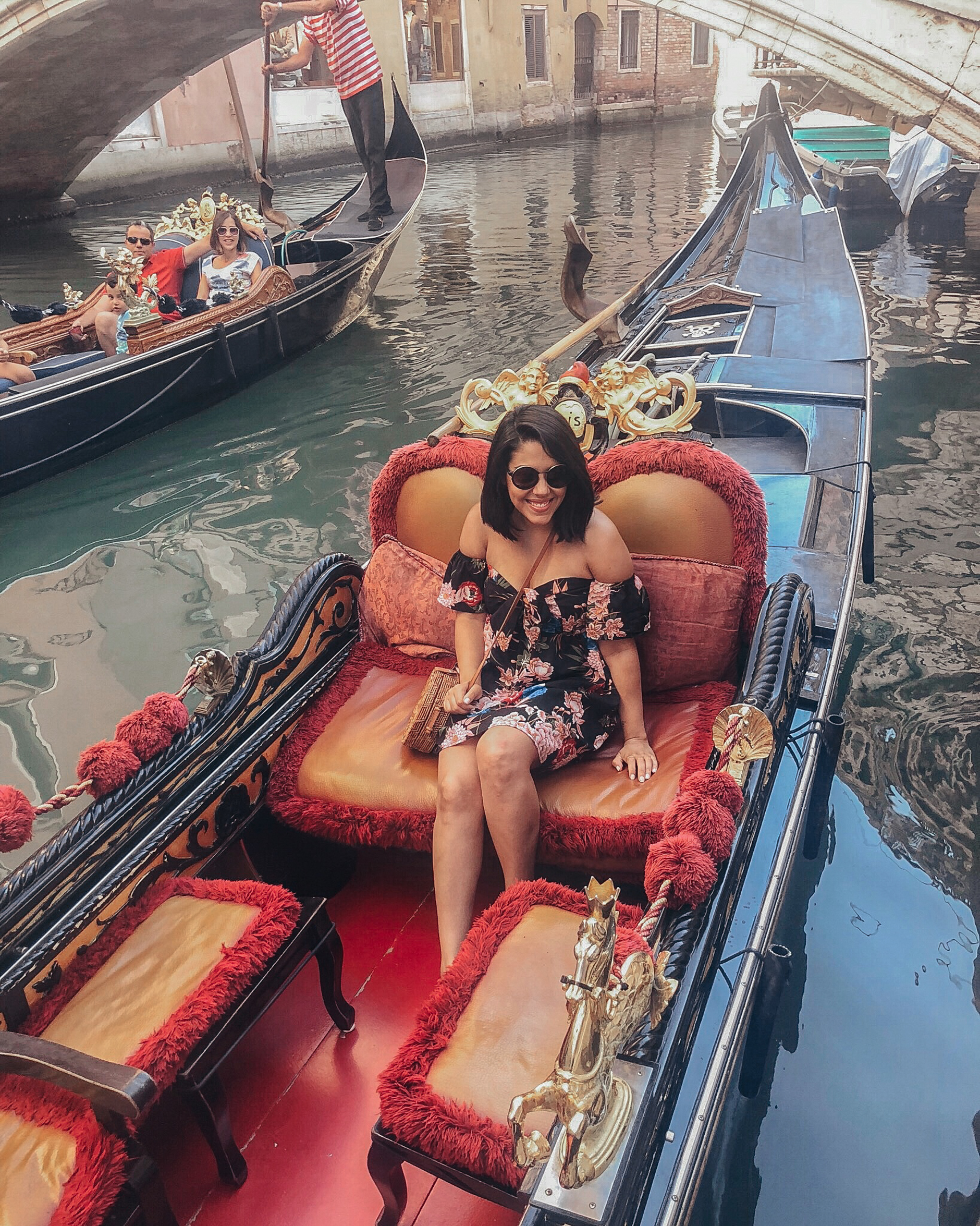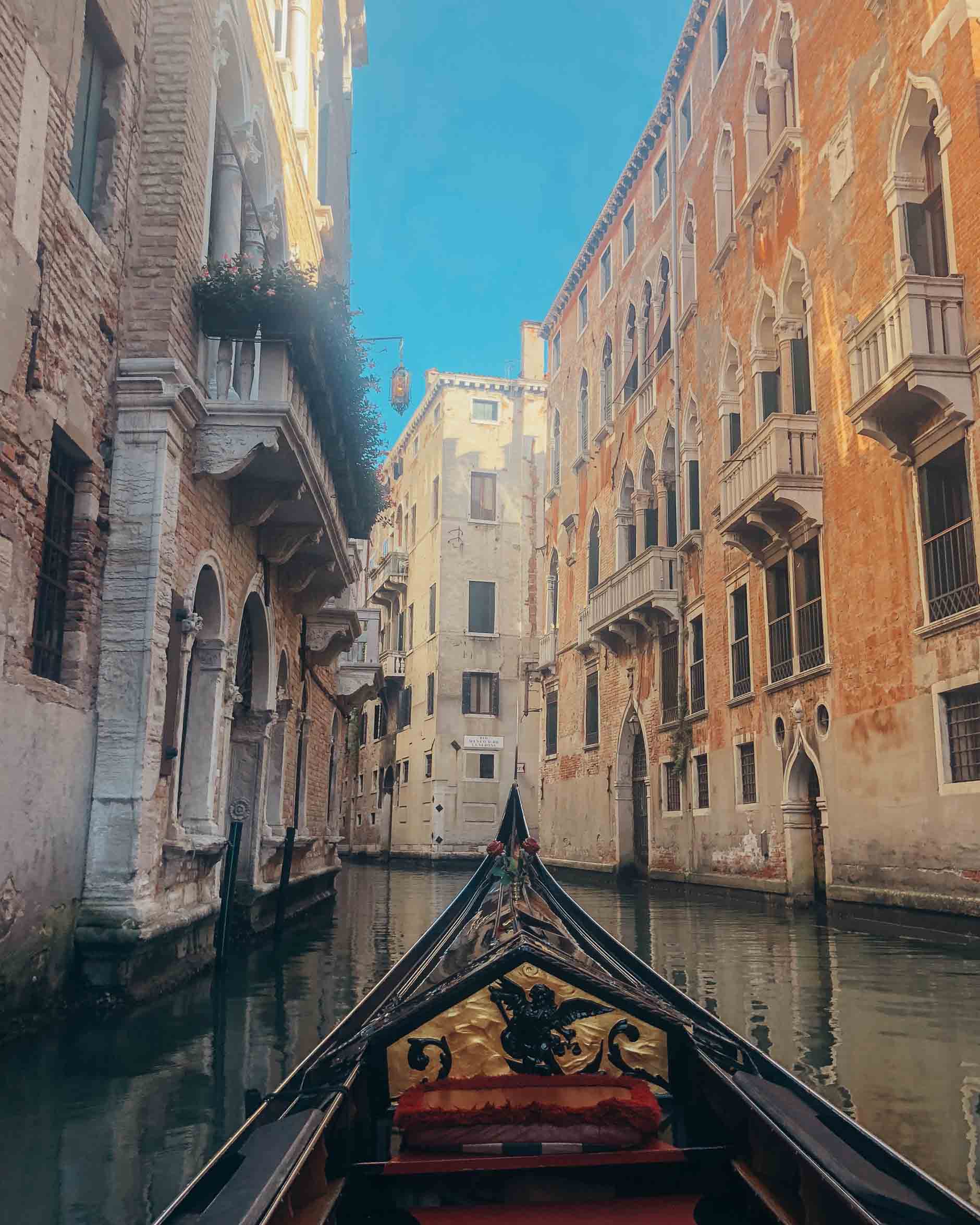 Murano & Burano 
I wish I went! If I wasn't pressed for time then I would have done a day trip to both. Burano is known for its colorful fisherman houses and lace-making. Murano is renowned for its long tradition of glass-making. Next time I will go!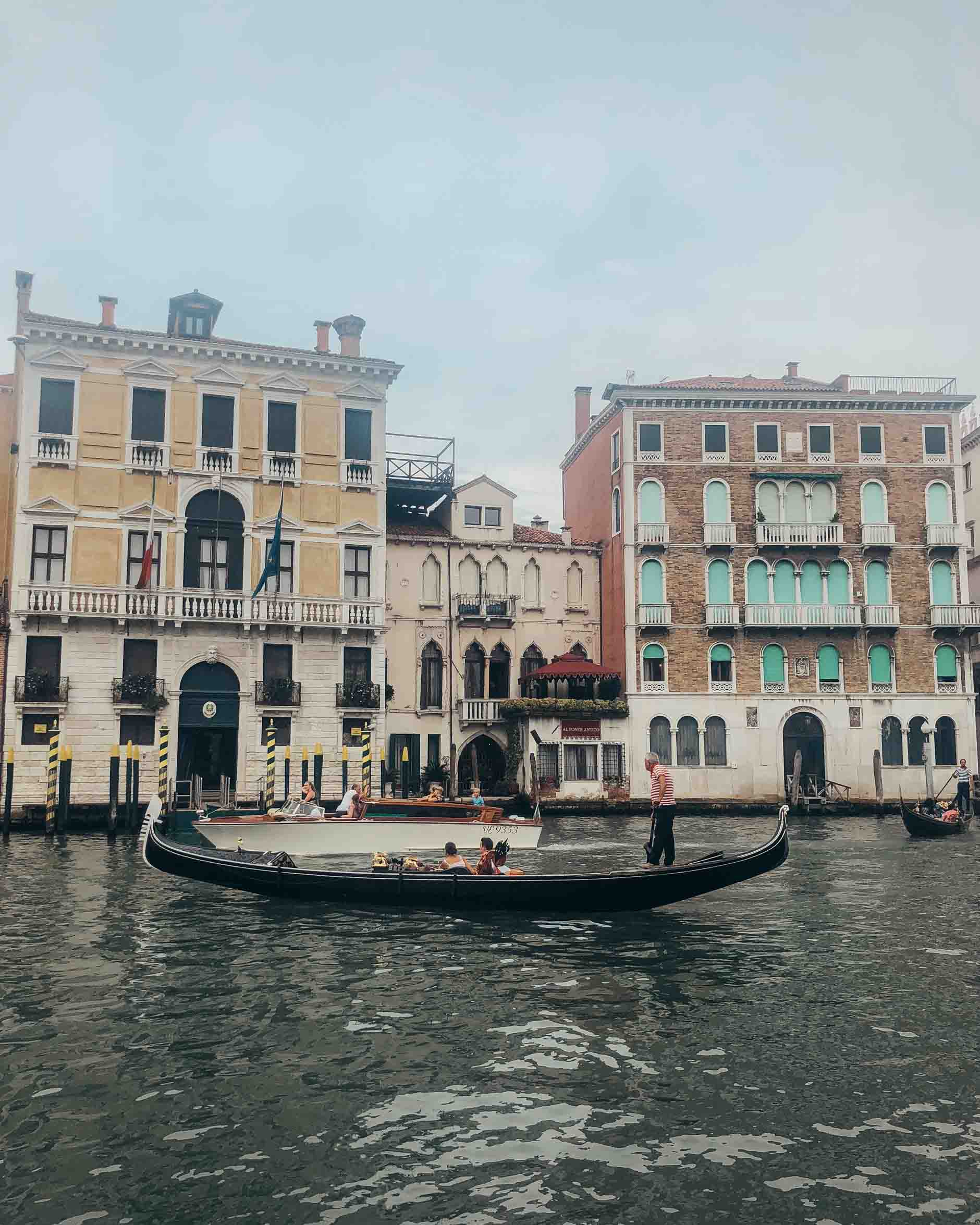 Get Lost 
Seriously, I mean it. Make sure to just wander around aimlessly with no set destination. This is how you really get to see all that Venice has to offer. I stumbled upon so much just by walking with no idea of where I was headed.
The crazy thing is that I didn't have many meals in Venice and I walked SO much. I had received lots of recs on where to eat, but because I always got lost I could never find those places! There were tons of restaurants to choose from and since I can be so indecisive, that's probably the most challenging part for me when traveling alone at night. I wandered around and randomly found this little gem of a place called Ostaria A La Campana. I saw their Trip Advisor sign in the window and quickly looked at the reviews. It was definitely my favorite in Venice. I ordered pasta with shrimp, fresh tomatoes and zucchini. Delicious!
I also ate at one of the restaurants along the canal. I loved the vibe here at night. There's a bunch of little spots here to choose from if you're looking to eat by the water.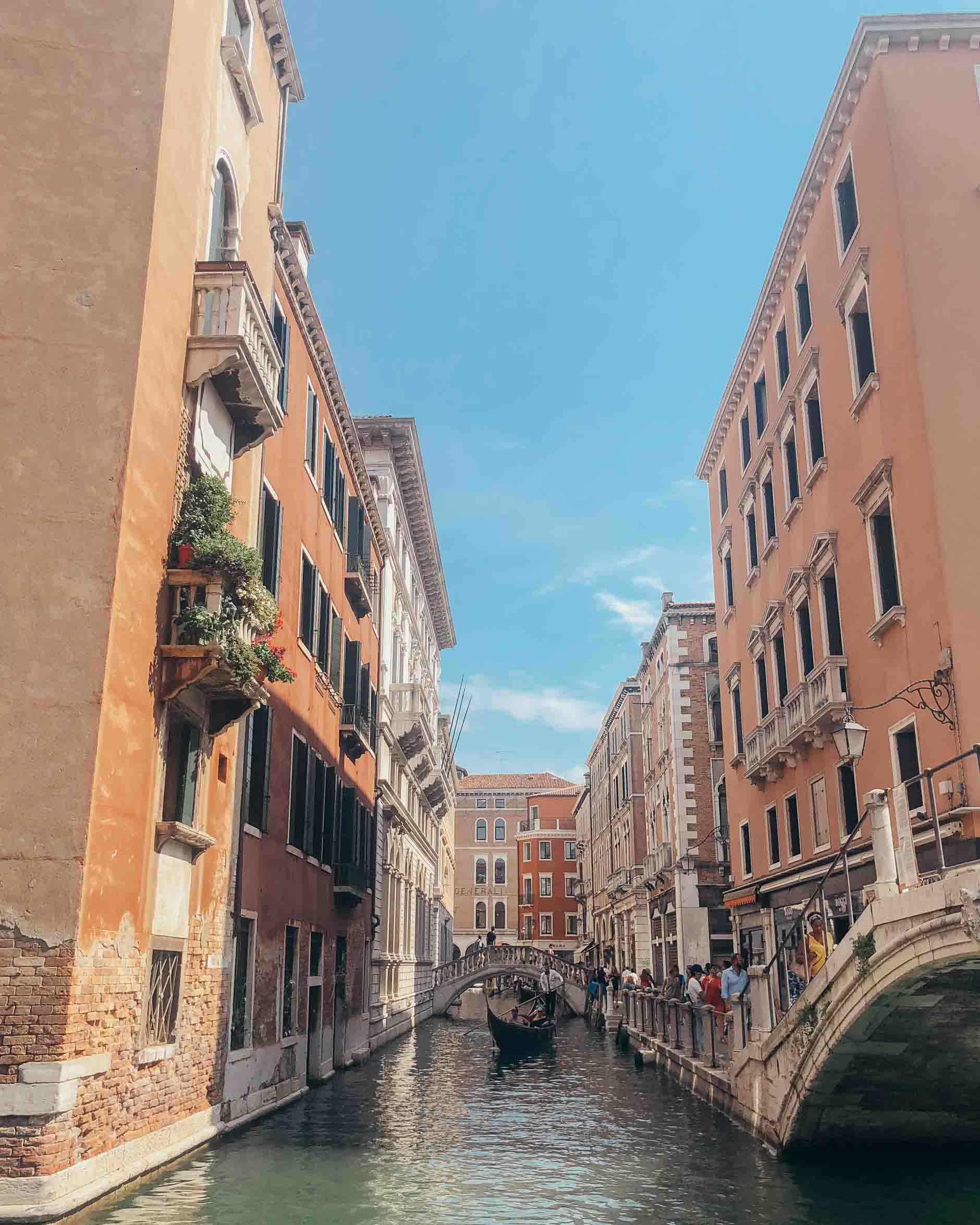 Things To Note:
Most likely, the GPS on your phone will not work. Embrace this.
The restaurants that have live music in Piazza San Marco charge for you to sit at a table to listen.
When your hotel gives you a map of the city, it will most likely be a photo with no street names.
The water bus costs around 7.50 euro and this will be the most inexpensive form of travel besides walking.
Try to stay in a hotel that is somewhat close to a water bus/taxi stand as you will have to walk over with all of your luggage.
Gondola rides can hold up to 6 people. It's 80 euro per ride, not per person. These prices can increase around sunset, so try to go earlier in the day.
GROM gelato is so good!
Get up early. You'll beat a lot of the crowds!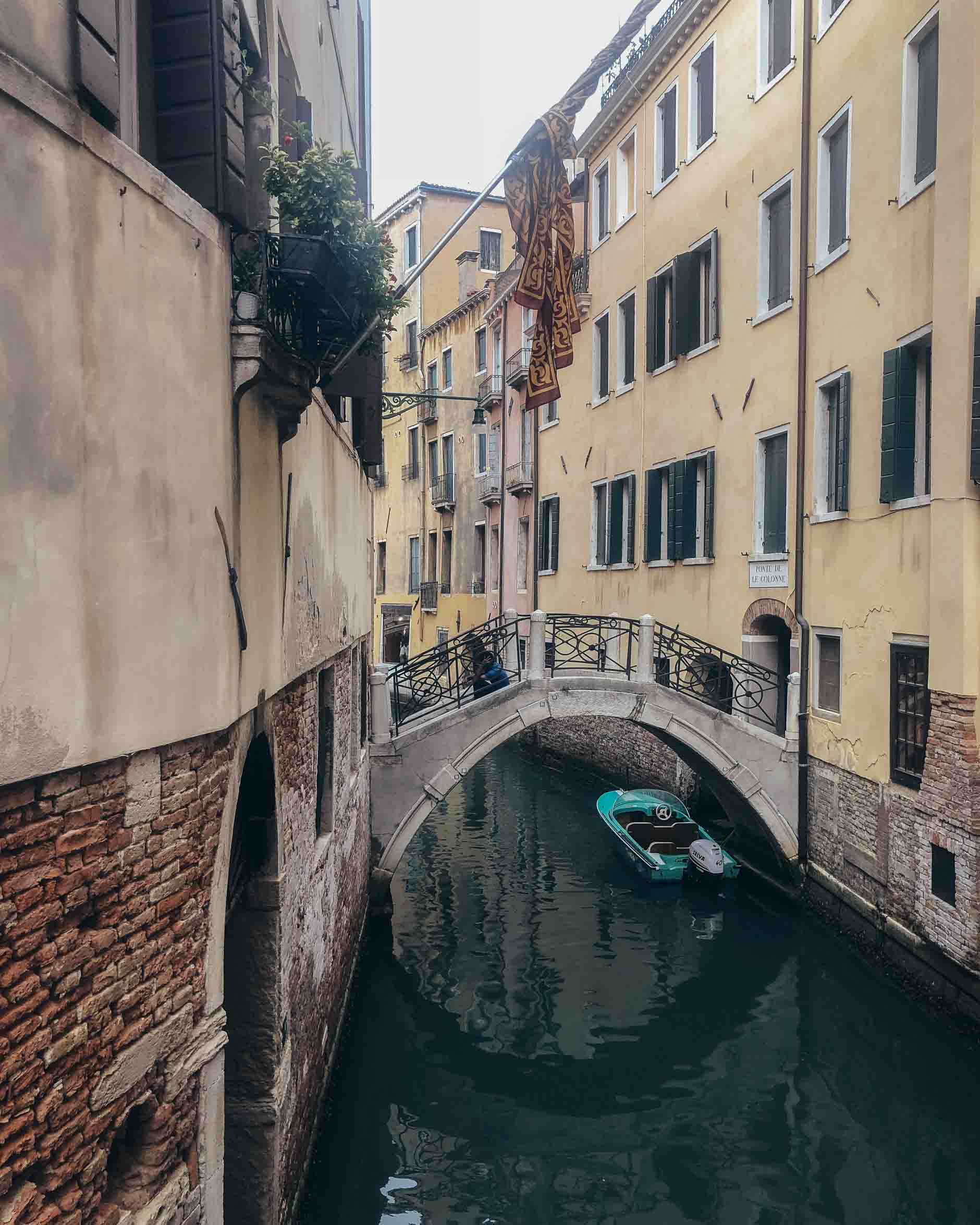 I took so many scenic photos here, so it was extremely difficult to narrow them all down for this post. Are you in awe of this dreamy city? I know that I still am. I wish that I had more time here. My best recommendation for you if you are going to visit Venice is to just wander. It's good to get tickets in advance for anything specific that you definitely want to see. Setting up a couple of tours if you have the time is always ideal as well. But for the rest of your stay, just walk endlessly and discover all of the hidden gems that this city has to offer.
Next up on my Italy agenda was 3 days in Vicenza for my best friend's wedding. I don't know if I am going to share that on here since I was so busy with all of the wedding festivities. I didn't have much time to explore Vicenza on my own. After the wedding, I went to Milan. I'll definitely be sharing my experience next week. Ciao!