Verona is a city that sort of slipped under my radar. It wasn't until some of my IG fam recommended it to me that I began to envision a day trip there. Once I extended my stay in Italy, I decided to purchase a train ticket and just go. I admittedly didn't know much about Verona besides the fact that it's famous for Shakespeare's Romeo & Juliet. That was honestly the only information I needed because deep down inside, I'm still a bit of a hopeless romantic. Shhh, don't tell anyone.
I left Milan around 9am and arrived in Verona by 11, which would only give me about 8 hours in the city of love. While that doesn't seem like enough time, I still actually got the chance to explore and get a taste of what Verona has to offer. I instantly felt connected here and knew that I was meant to experience it, even if only for a short while.
The most challenging part about taking a day trip is not having a place to go to freshen up, charge your phone, etc. Make sure that you have 1-2 portable chargers with you and whatever you need to get you through the day. It was extremely hot in Verona, so I went inside some of the air conditioned stores to take a breather or found a few cute cafés to sit down with an espresso or a quick bite, which was really just a way for me to rest my feet and use the bathroom. Tricks of the trade!
Before arriving, I did a quick search to find out all of the must-see spots that I needed to check out. Verona is not a very big city, so you can definitely check most of these off your list in a day!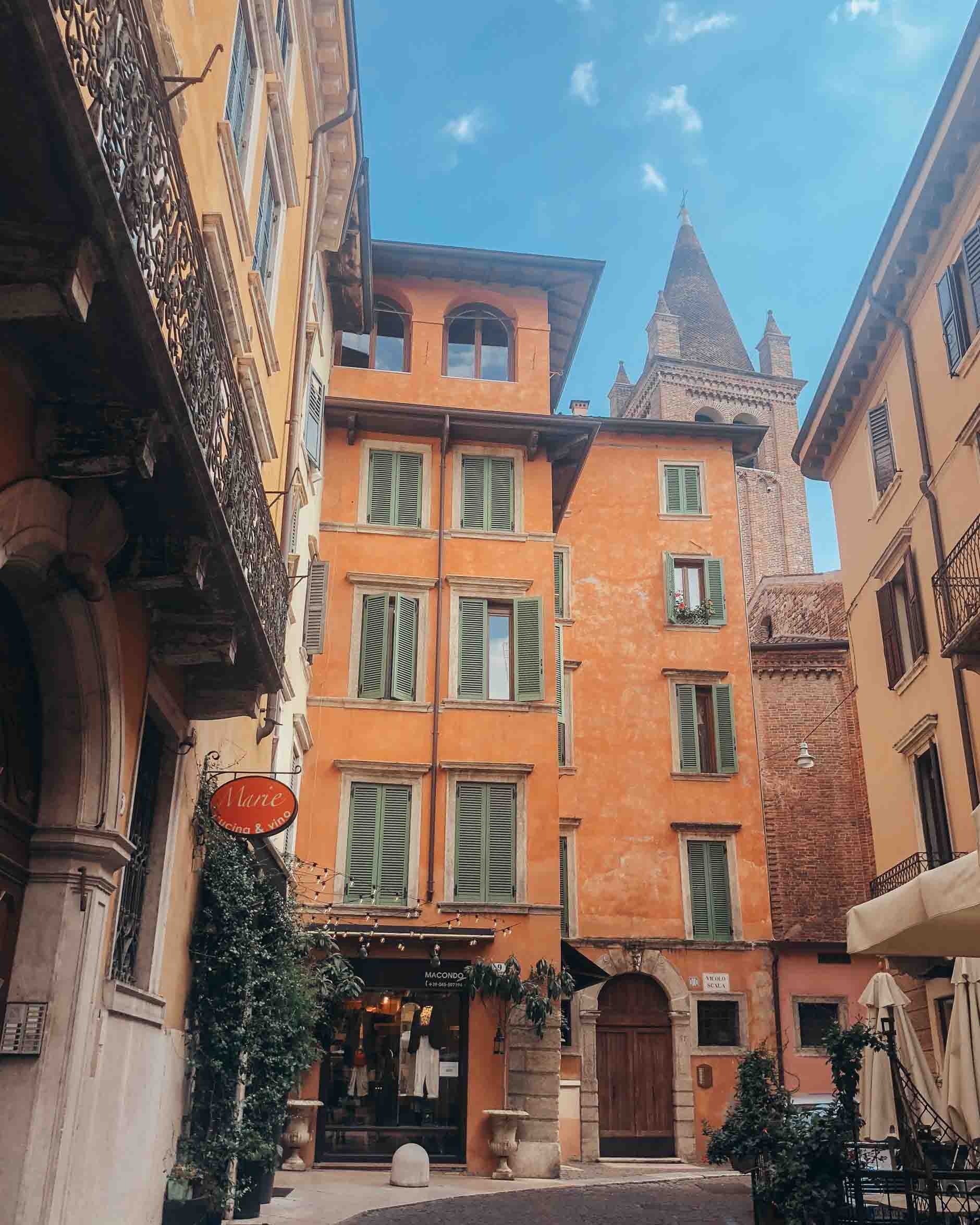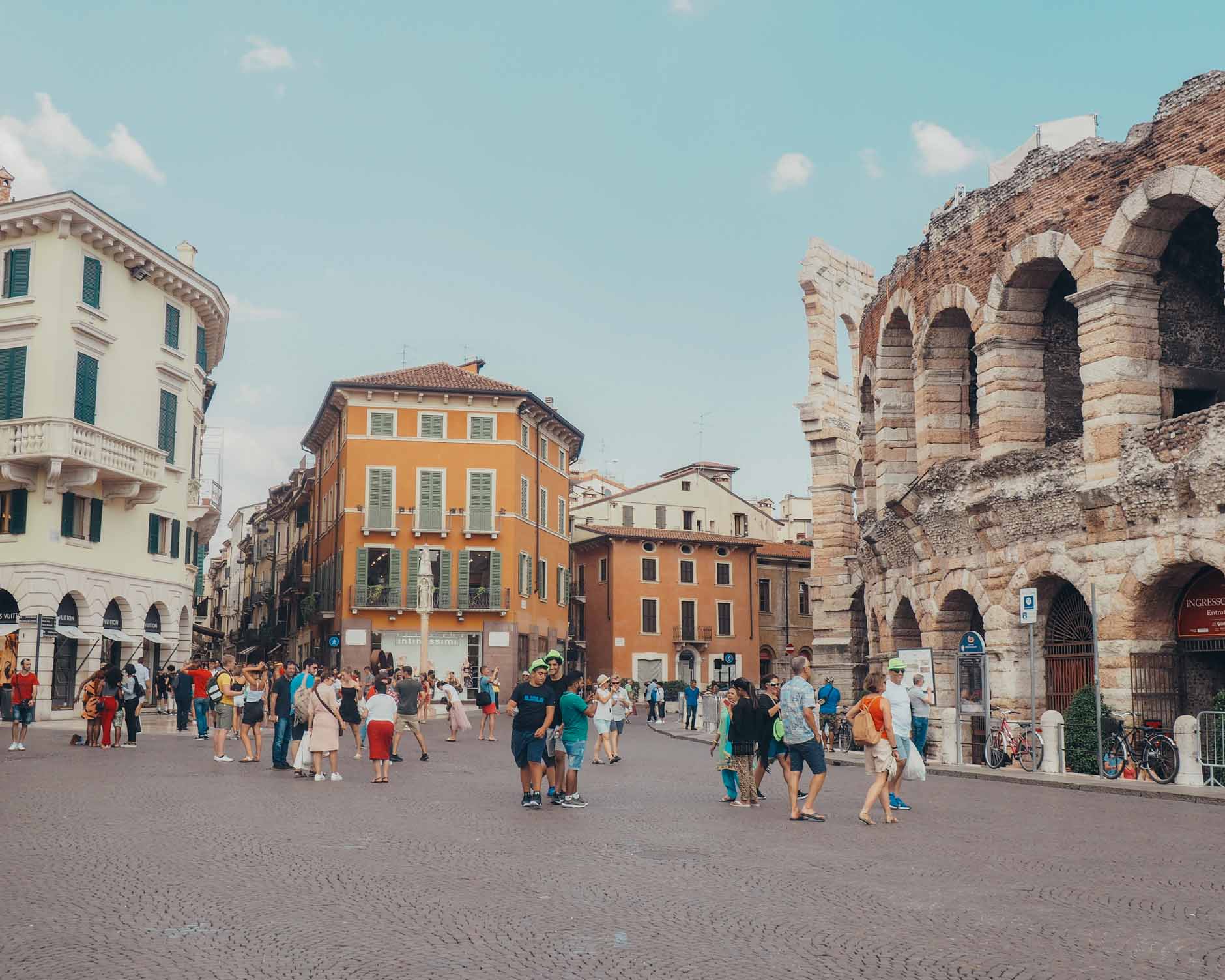 Casa di Giulietta 
If you like Shakespeare and the most epic love story ever, then this is worth visiting! It's free to hang outside in the courtyard, but if you want to go inside the house and out onto Juliet's balcony, then you have to pay a small entrance fee. Outside in the courtyard is a bronze statue of Juliet. There is a tradition that if you rub her breast, it will bring you good luck in love. So of course, I rubbed it three times. Ha!
In the courtyard, you will also find tons of letters to Juliet that people have left. There are probably thousands of sticky notes all over. The inside of the house is sort of like a little museum, however there is not a whole lot to see. For the most part, people go inside so they can take photos on the balcony. I met the sweetest girl up there who took my photos for me.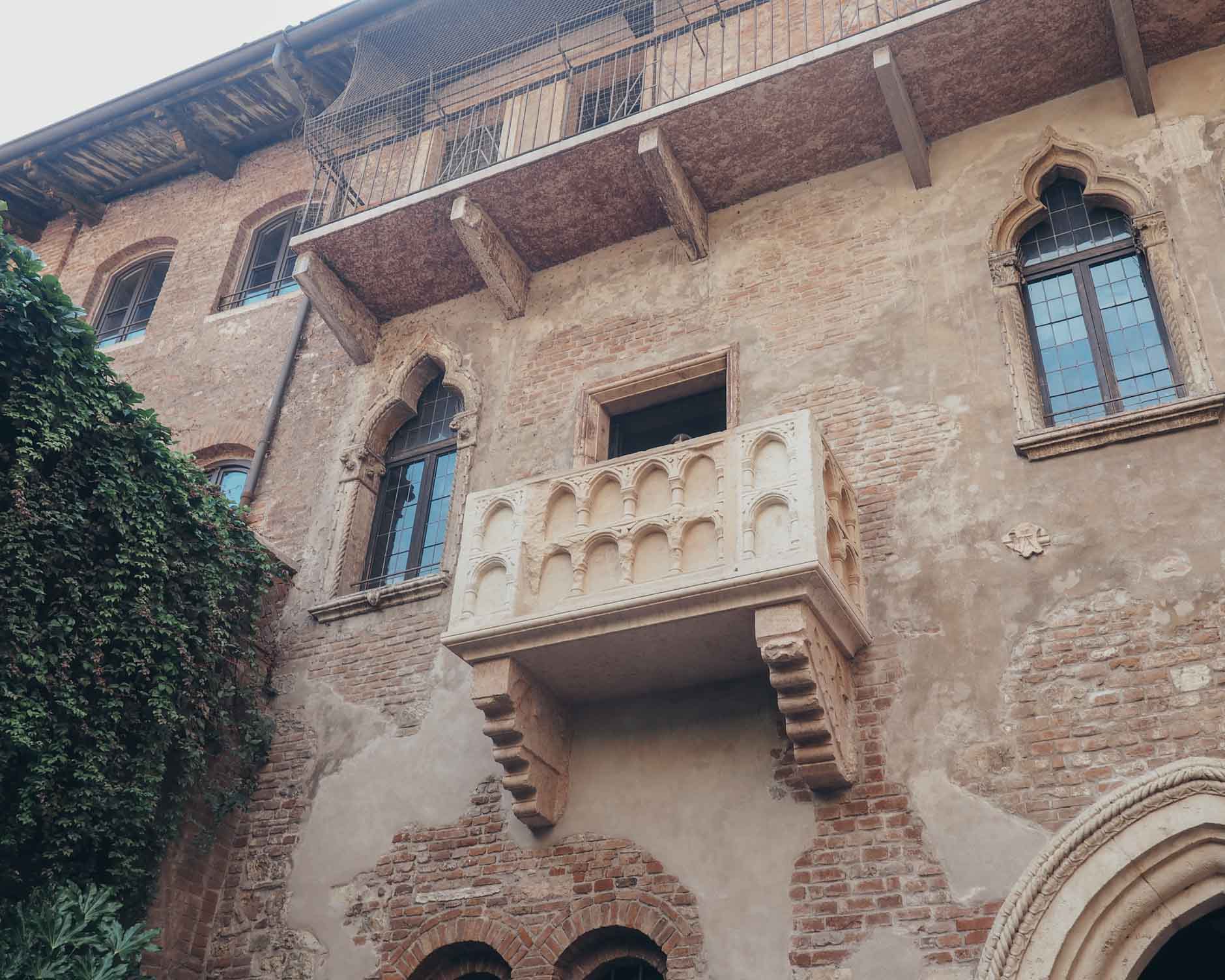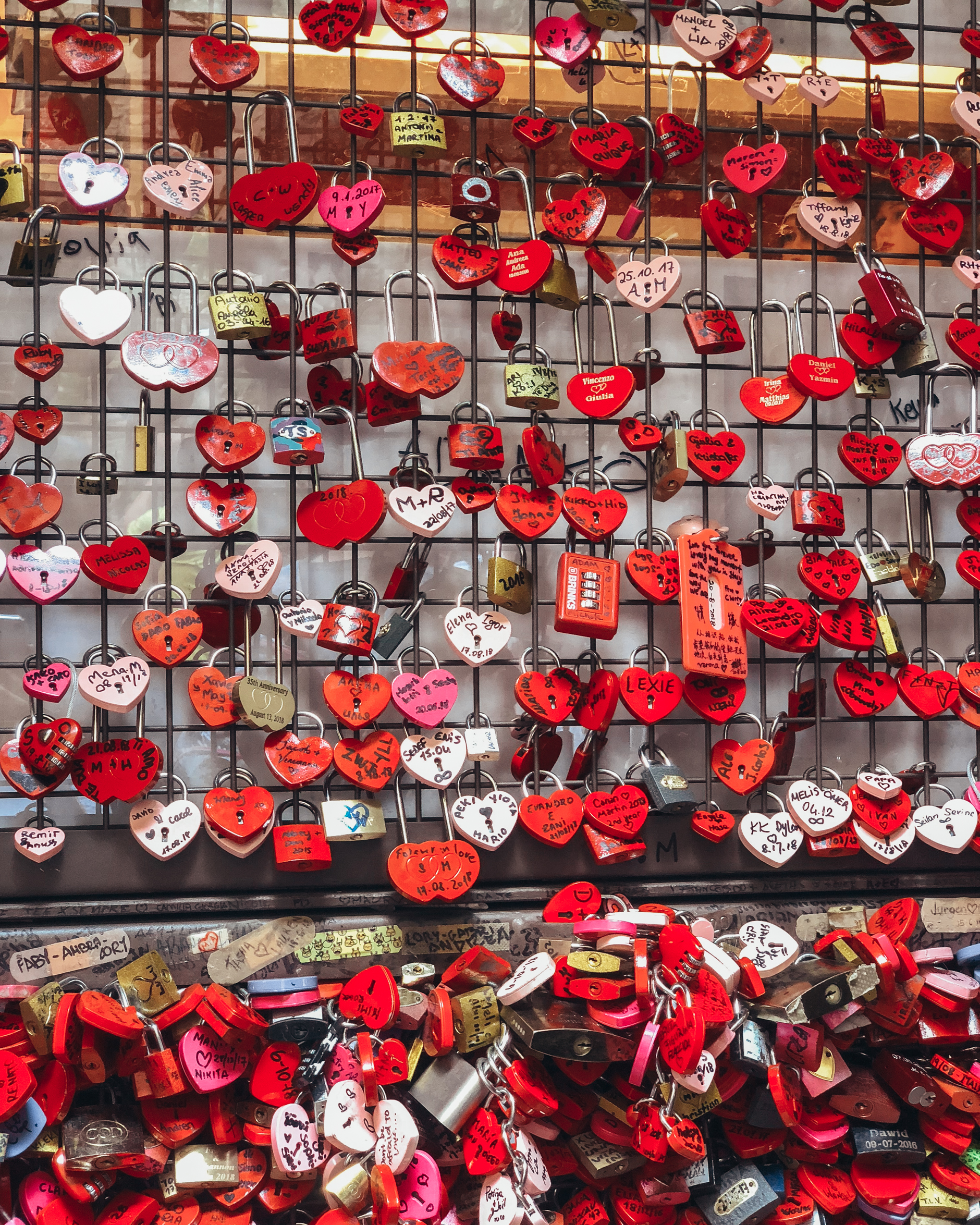 Castlevecchio
I stumbled upon this while walking to the very far end of Piazza Bra across the street. It is actually a museum inside of a restored medieval castle. I did not go inside and decided to just wander around outside of it. The views from here are beautiful and it's a nice spot to sit down and relax.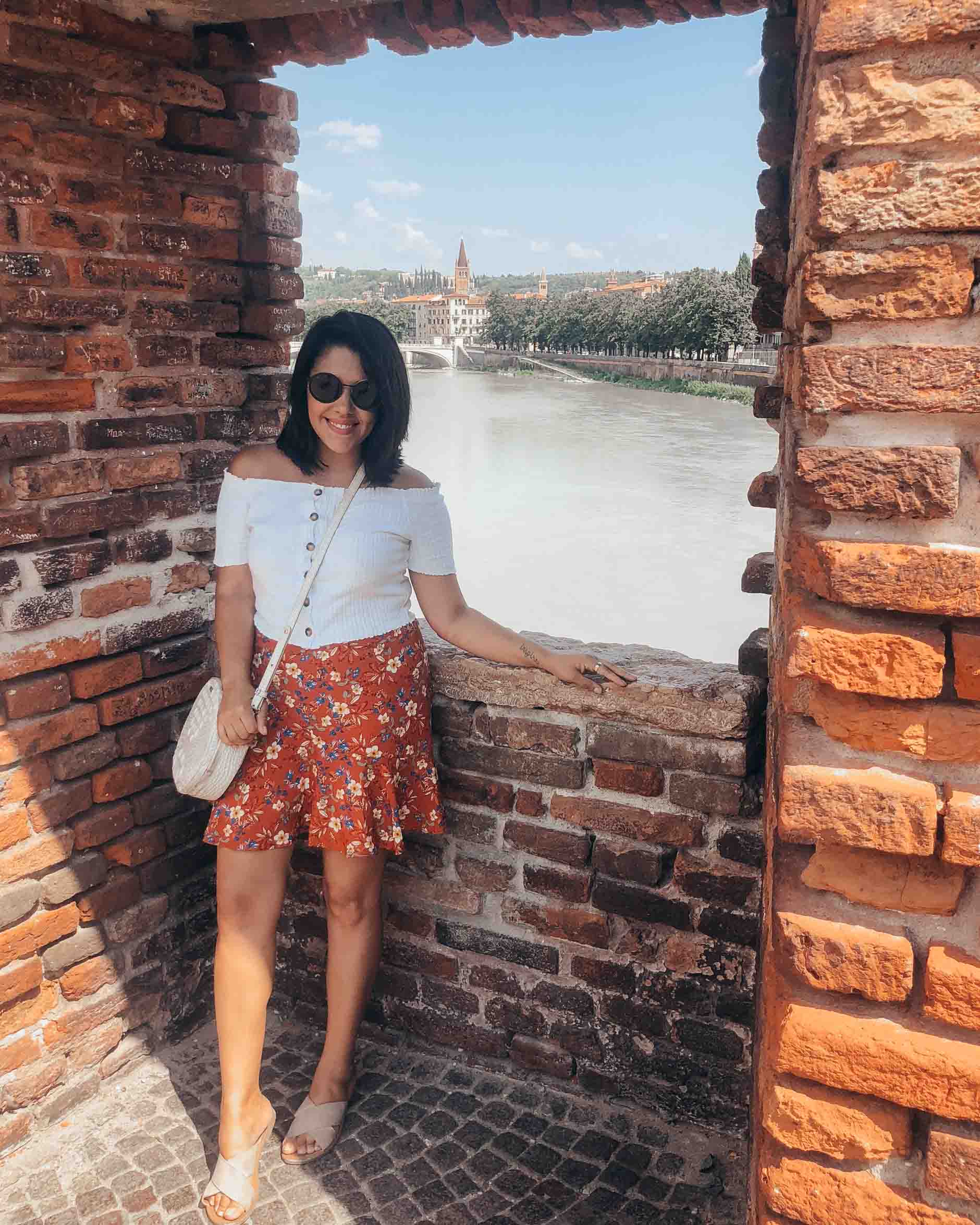 Arena di Verona 
This is a Roman amphitheatre in Piazza Bra and it's the second largest Roman arena in Italy. It's still used for operas and other events. I did not go inside since I was pressed for time, but enjoyed walking past it and taking in the architecture. The outside of it reminded me of a mini version of the colosseum in Rome.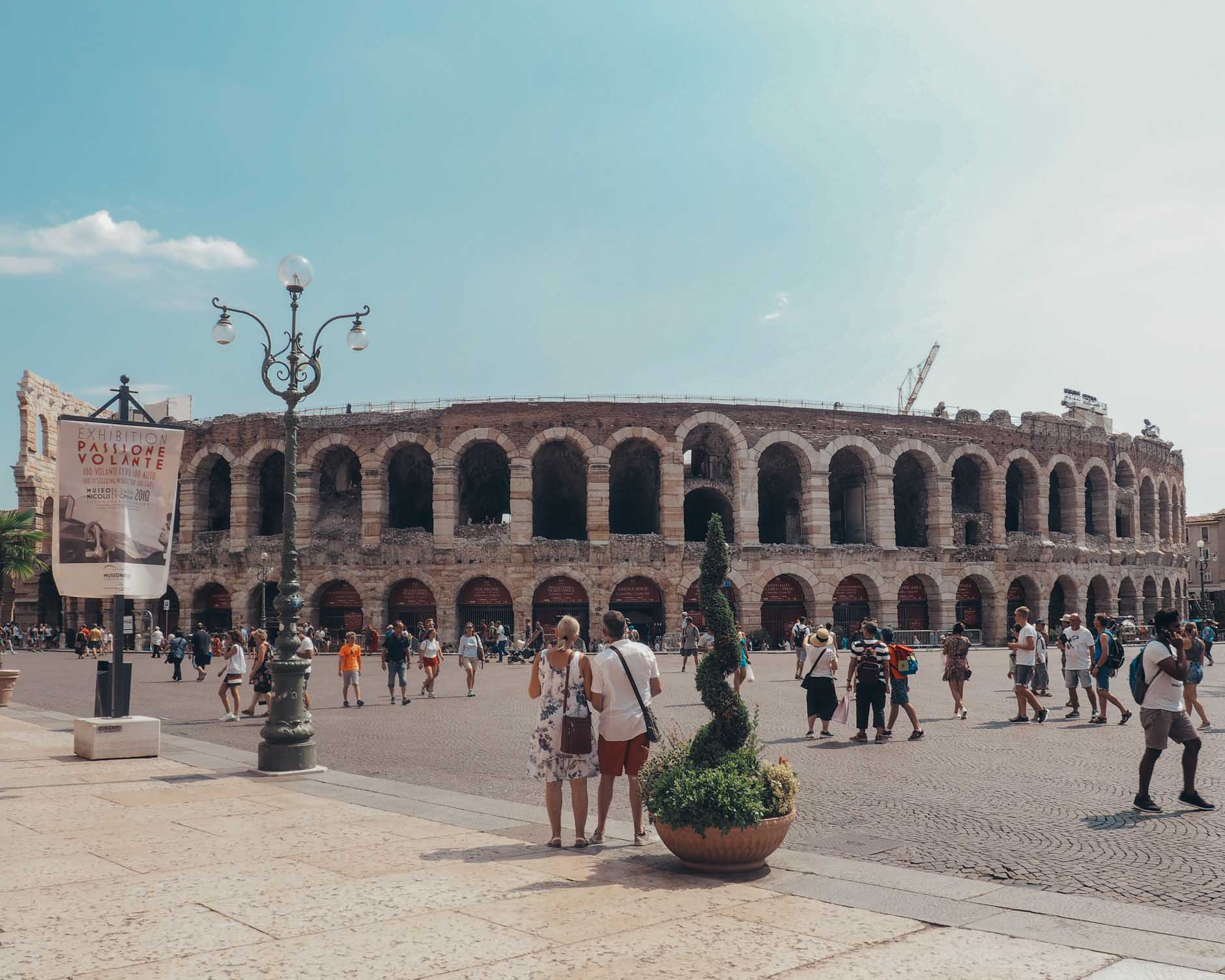 Piazza Bra 
This is one of the main piazzas in Verona, which is where you will find the Arena. It's lined with a bunch of different restaurants if you want to sit outside and take in the piazza views, however keep in mind that this is a more touristy area so restaurants are pricey here.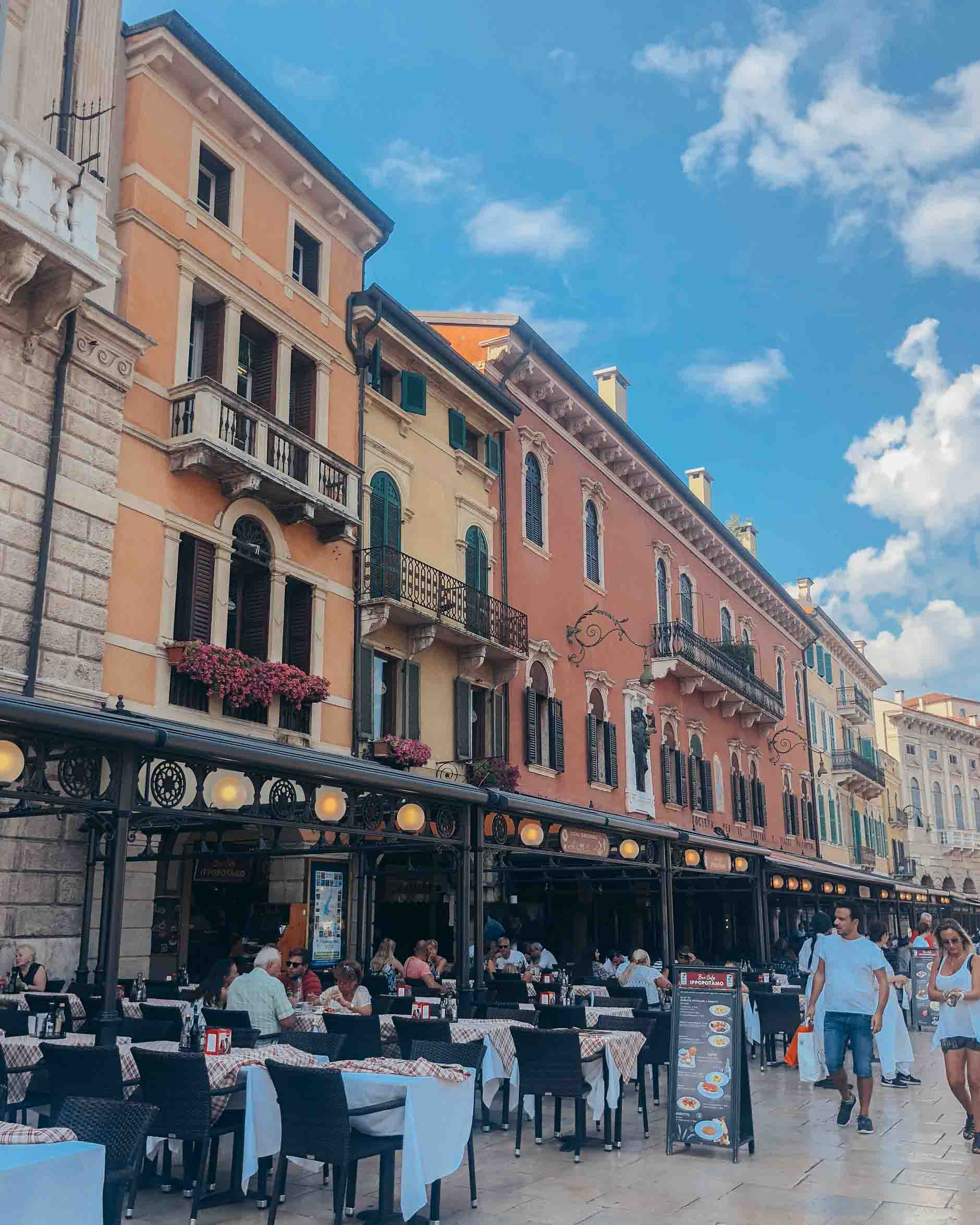 Via Giuseppe Mazzini
This is the main shopping street in Verona, which you will find right near Casa di Giulietta and Piazza delle Erbe. Here you will find everything from Gucci and Sephora to Furla and Zara. There's also gelato shops and little spots to grab a bite. I found a cute restaurant that had outdoor seating in the back on a quiet street called Mazzini 27. The pasta was so yummy!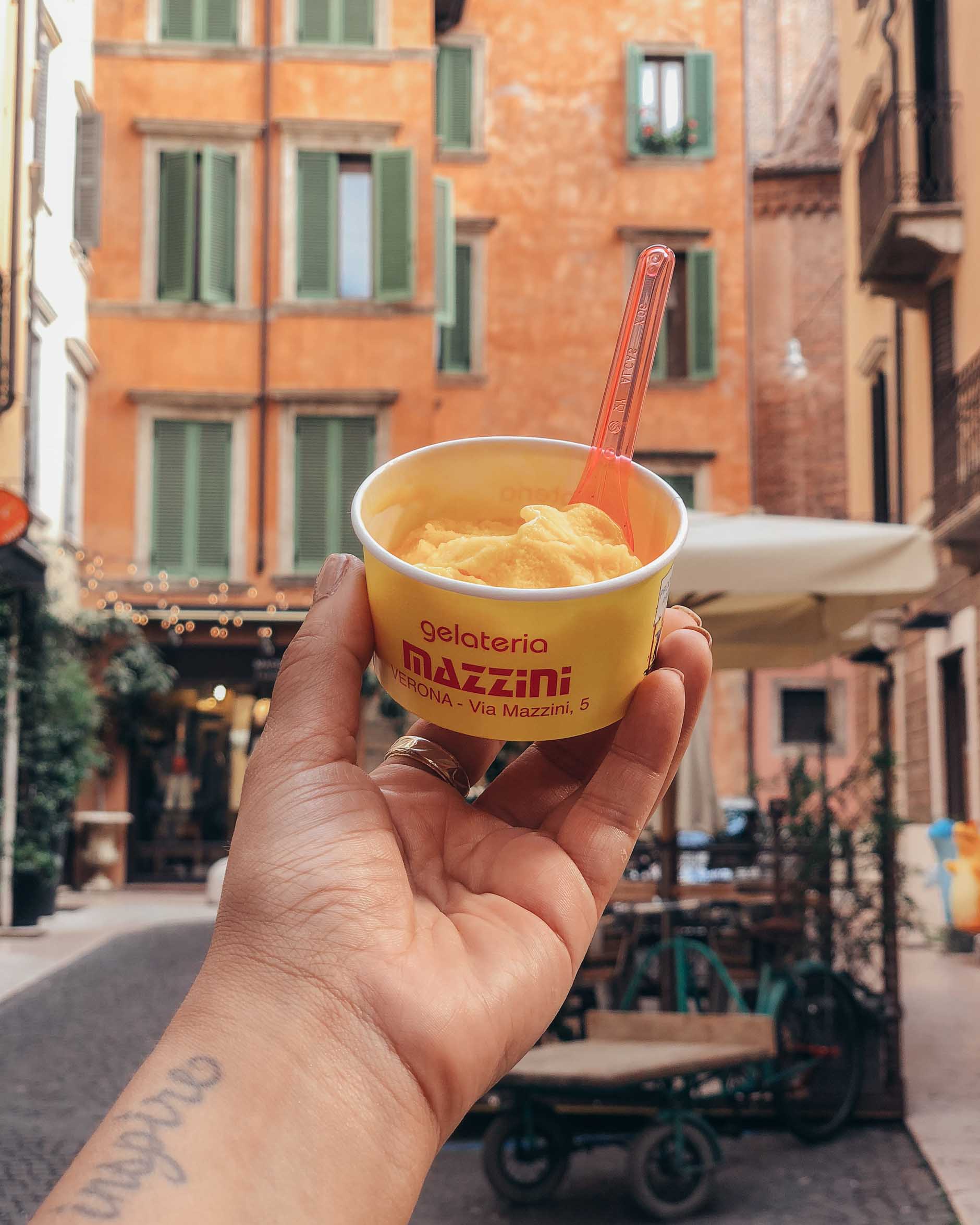 Piazza delle Erbe
This is another one of the main piazzas and the first one that I stumbled upon in Verona. My taxi driver actually dropped me right off on the side street so this was pretty much my first impression of this city – and I loved it. In the center is a market and on the sides are several different restaurants and a fountain.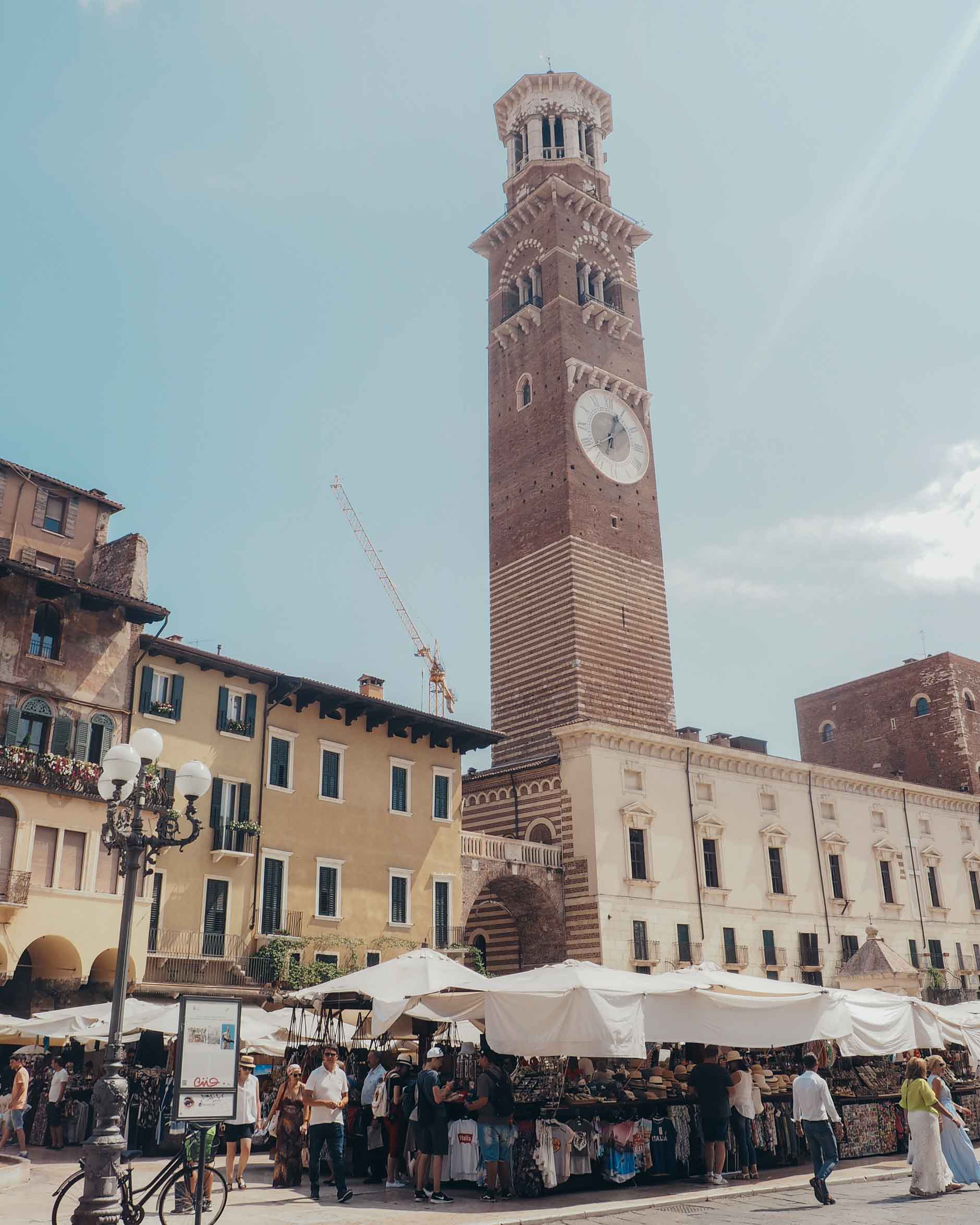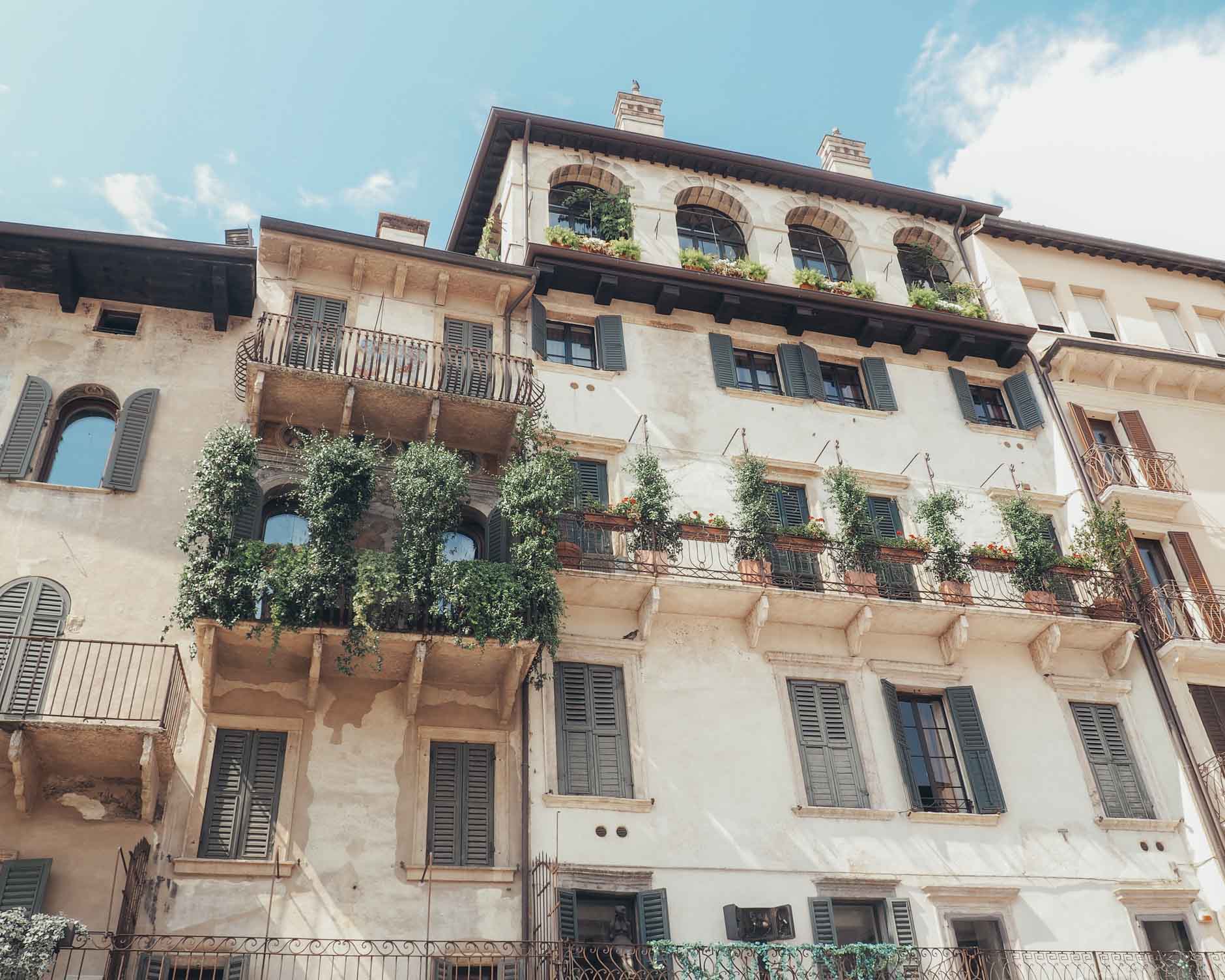 My biggest piece of advice for visiting Verona is to just prepare yourself to walk endlessly. Visit some of the main attractions, but also wander around getting lost in the little streets because you stumble upon so much. There are so many colorful buildings, stunning architecture, monuments to gaze at and overall this city is super charming.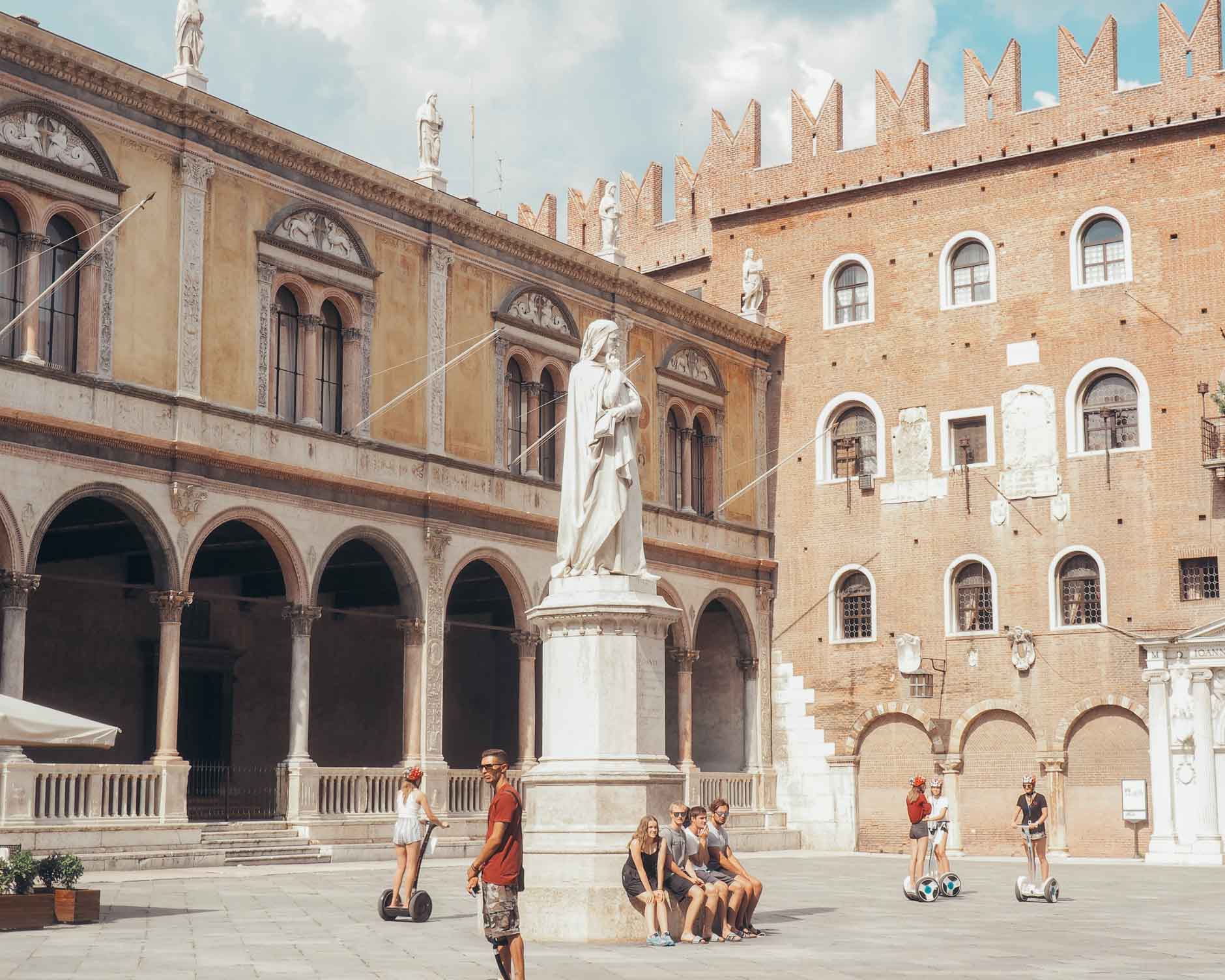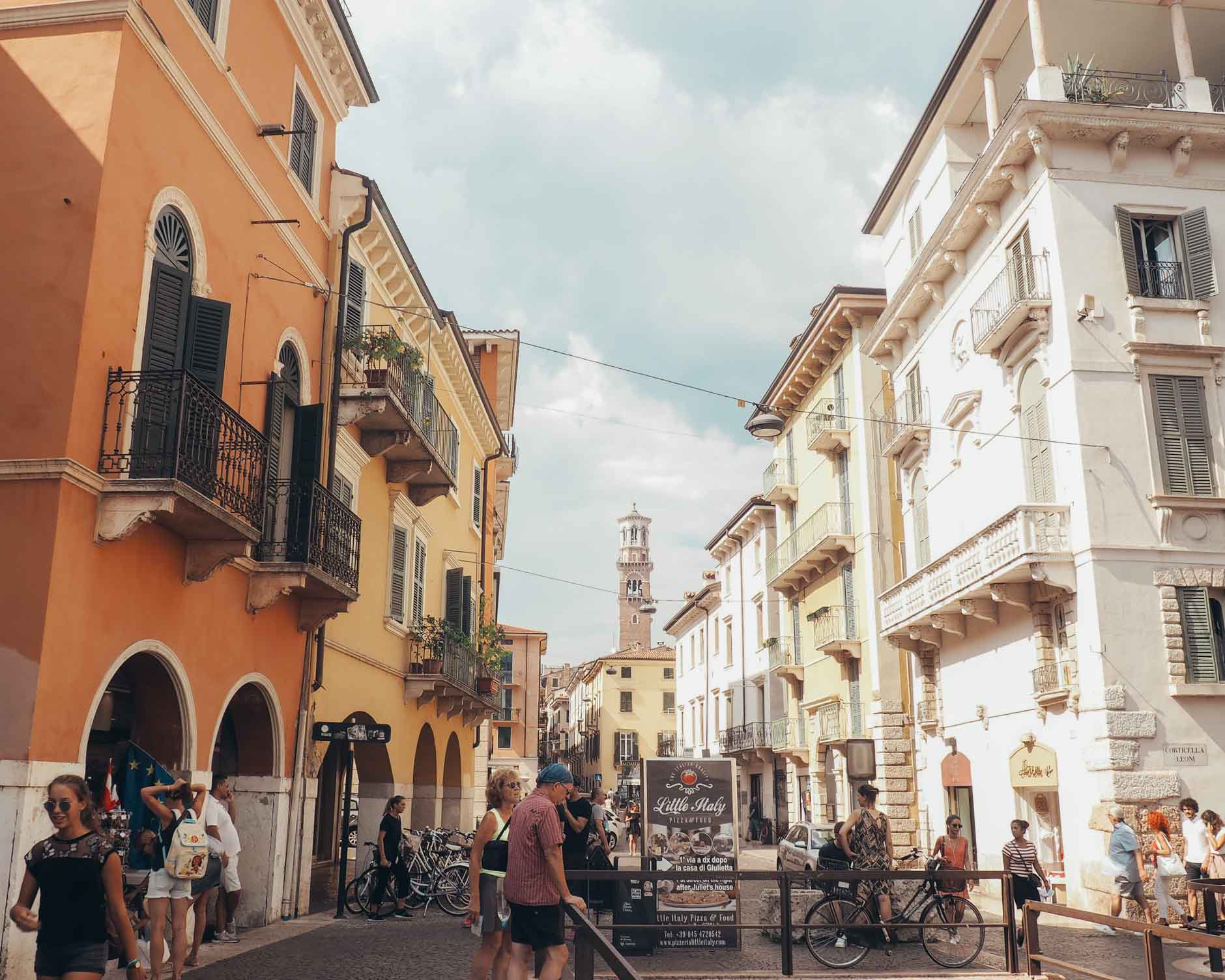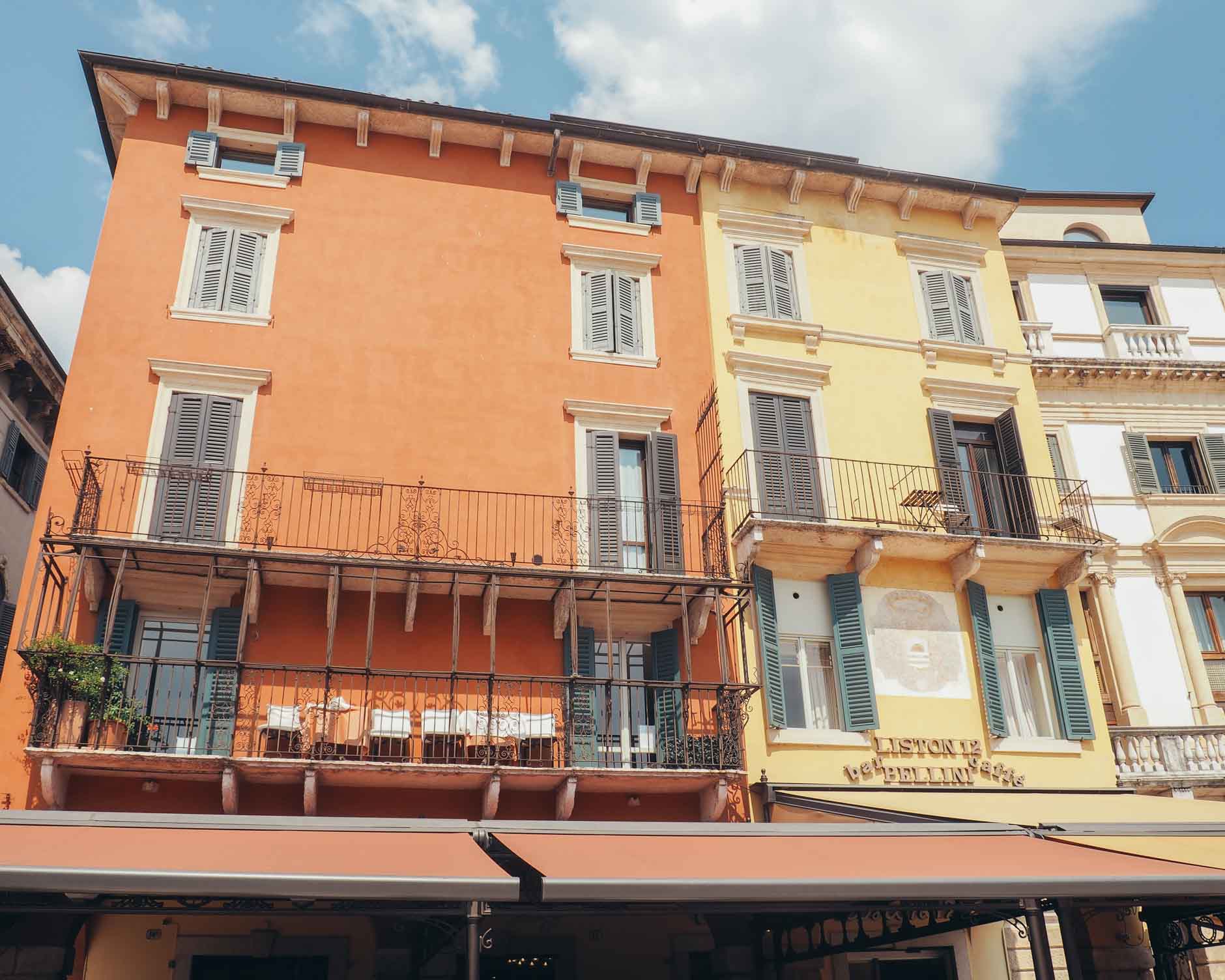 I tried to capture as much as I could in such a short amount of time. These photos don't even do it justice. I definitely hope to go back one day and spend more time here because it is such a gem of a city! I highly recommend visiting whenever you make your way over to Italy. Next up: Lake Como!