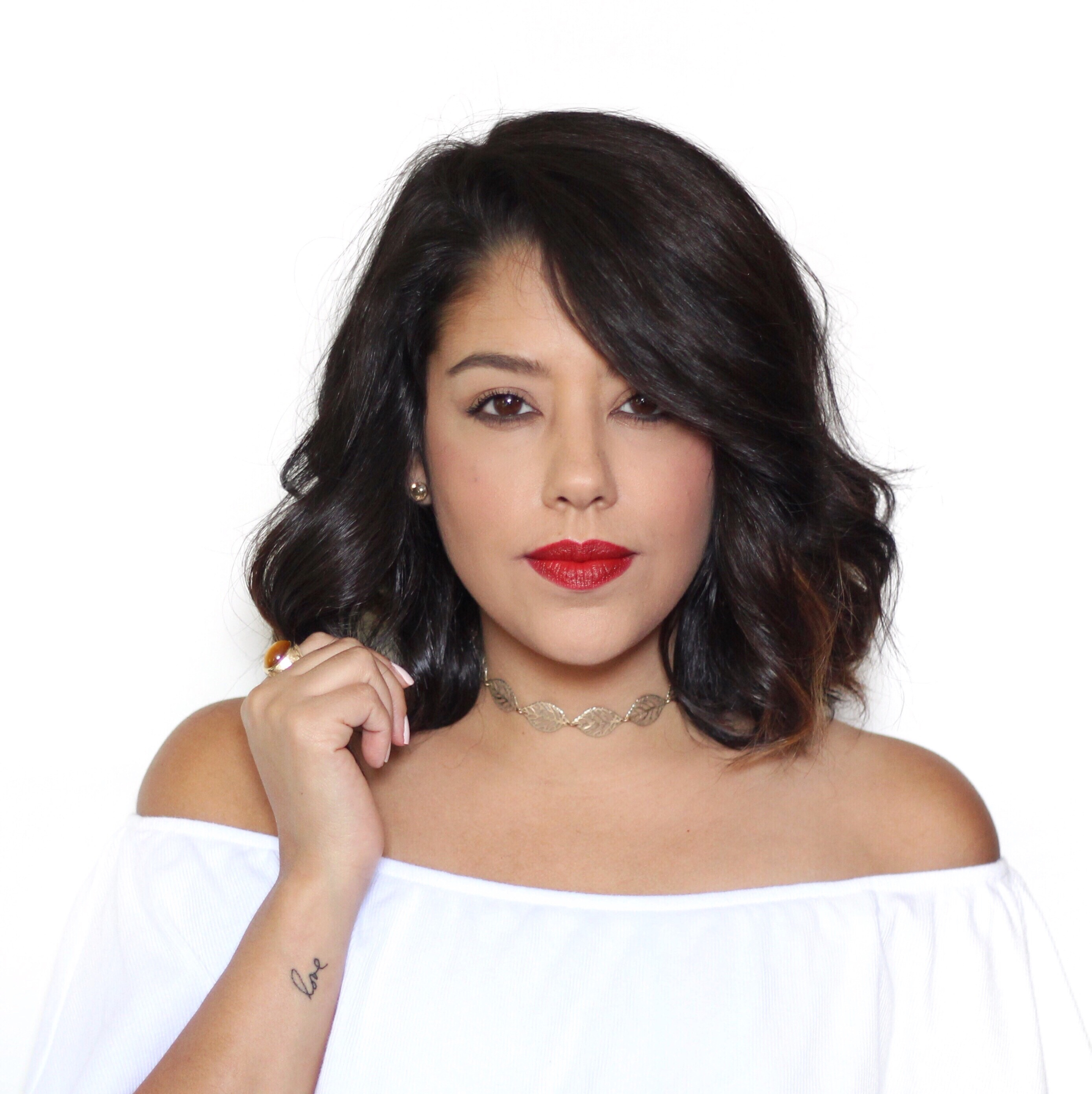 I'm finally back with a new beauty post and this time I have teamed up with Mary Kay! This brand has been a very popular one in my household for years. It's one that my mom actually introduced me to, so you can imagine her excitement for this partnership too! Mary Kay is the official beauty sponsor of Project Runway Season 15 and this look was featured on the premiere. Using it as inspiration, I created my own version. When it comes to makeup, I am all about the lips. Pretty sure that does not come as a surprise to you all since I am always wearing red lipstick. It's become my signature over the years and I can never get enough. In this post I am going to show you what I did to achieve this look along with the products that I used!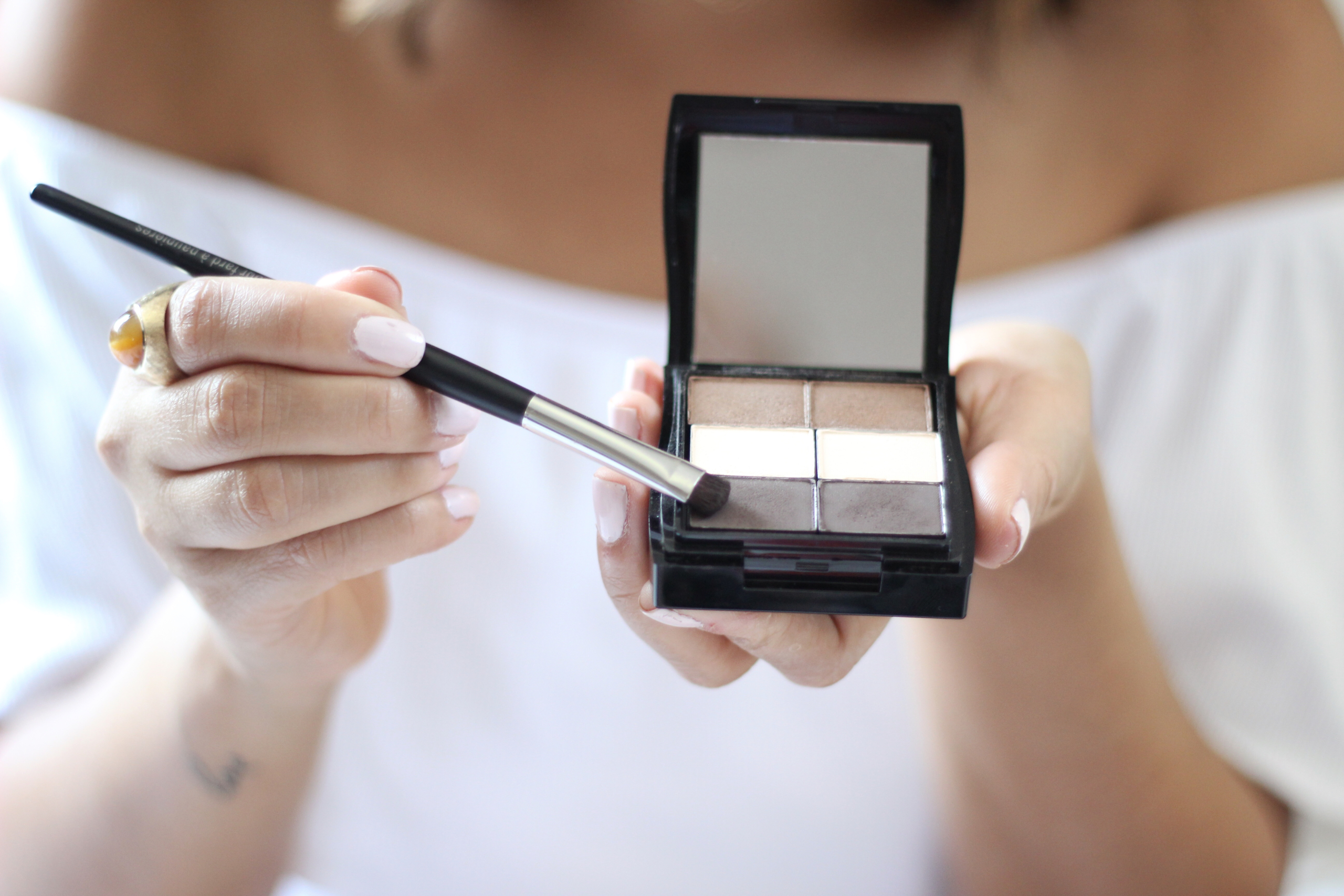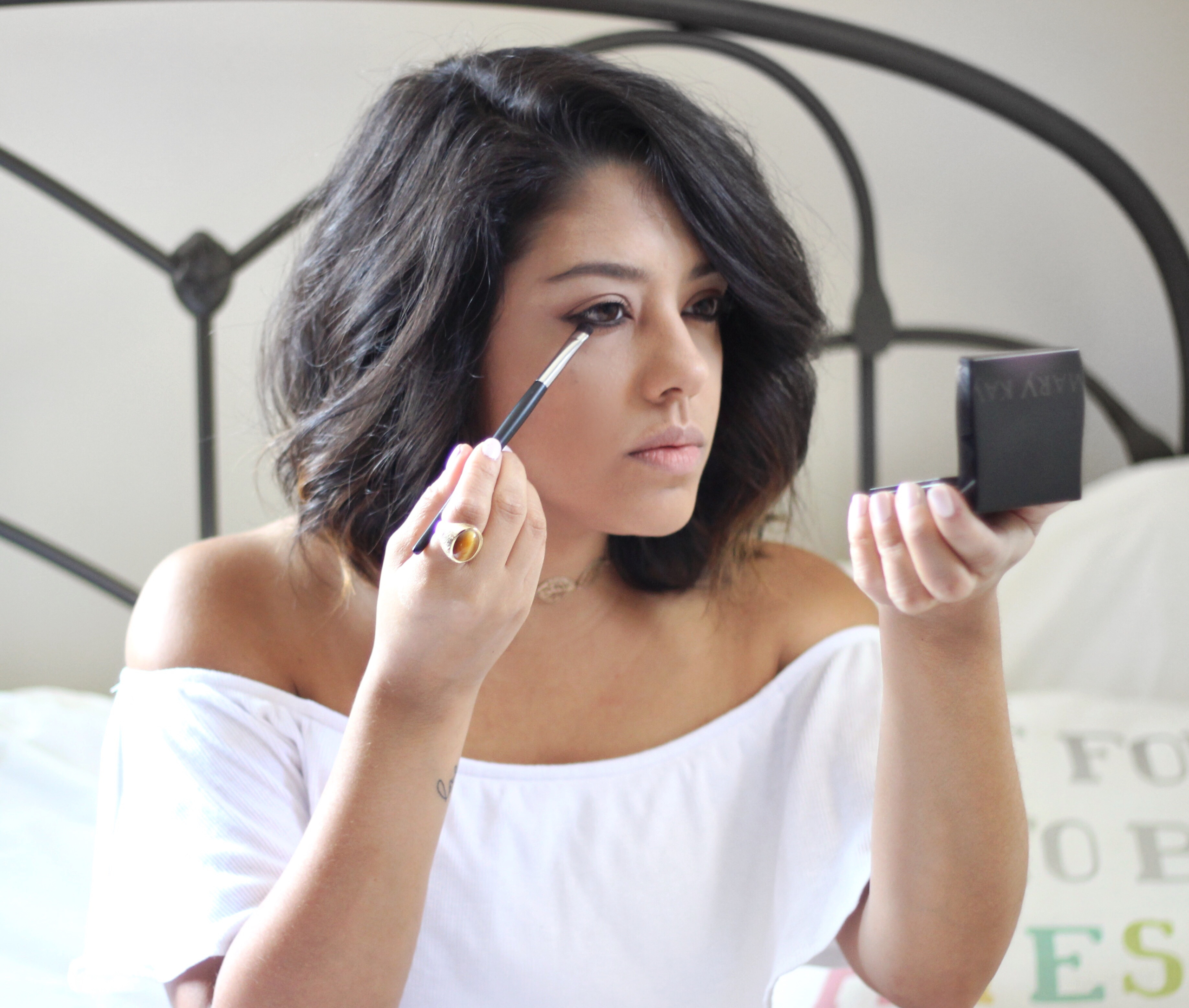 First up are the eyes. Since I contoured the lips and made them bold, I kept the eyes very simple and natural. I applied Chocolate Kiss on the lid, Sweet Cream as the highlight and then used Espresso on my lower lash line. Instead of applying a black liquid liner to both lids like I normally do, I used a Deep Brown liner on my lower lash line only. I really like how this helped to soften up the look. After that, I used Mary Kay's Ultimate Mascara to make my eyes pop out a bit more.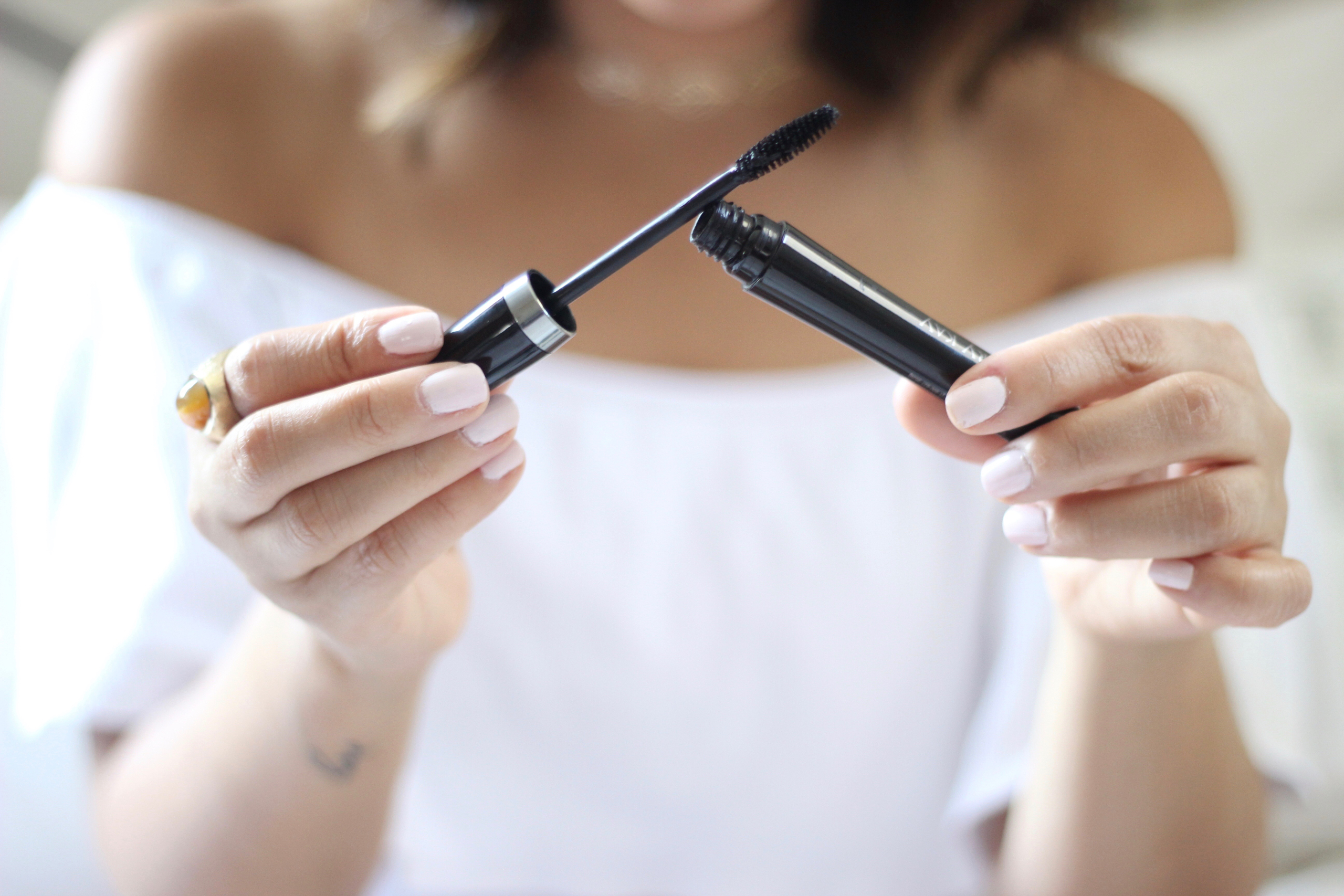 For the lips, I did something that I don't always do. I used a lip liner and actually learned a few new tricks and tips! With the red liner I started lining my lips from my cupid's bow down using a series of short lines to make it easier. A liner really allows you to create the shape that you want. I naturally have full round lips, so my goal was just to compliment this a bit more without doing too much. After lining the top and bottom, I filled in my lips completely with the red liner.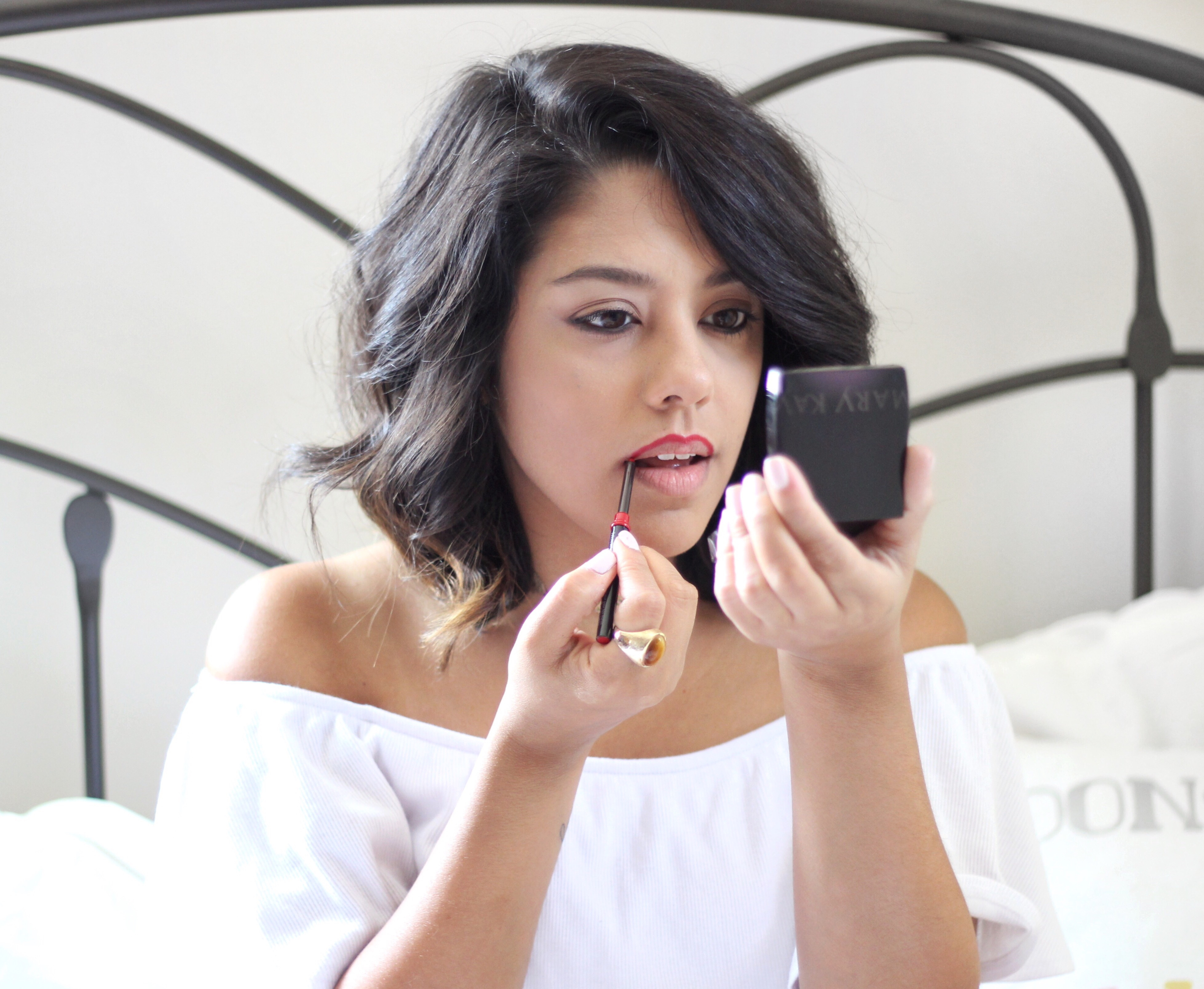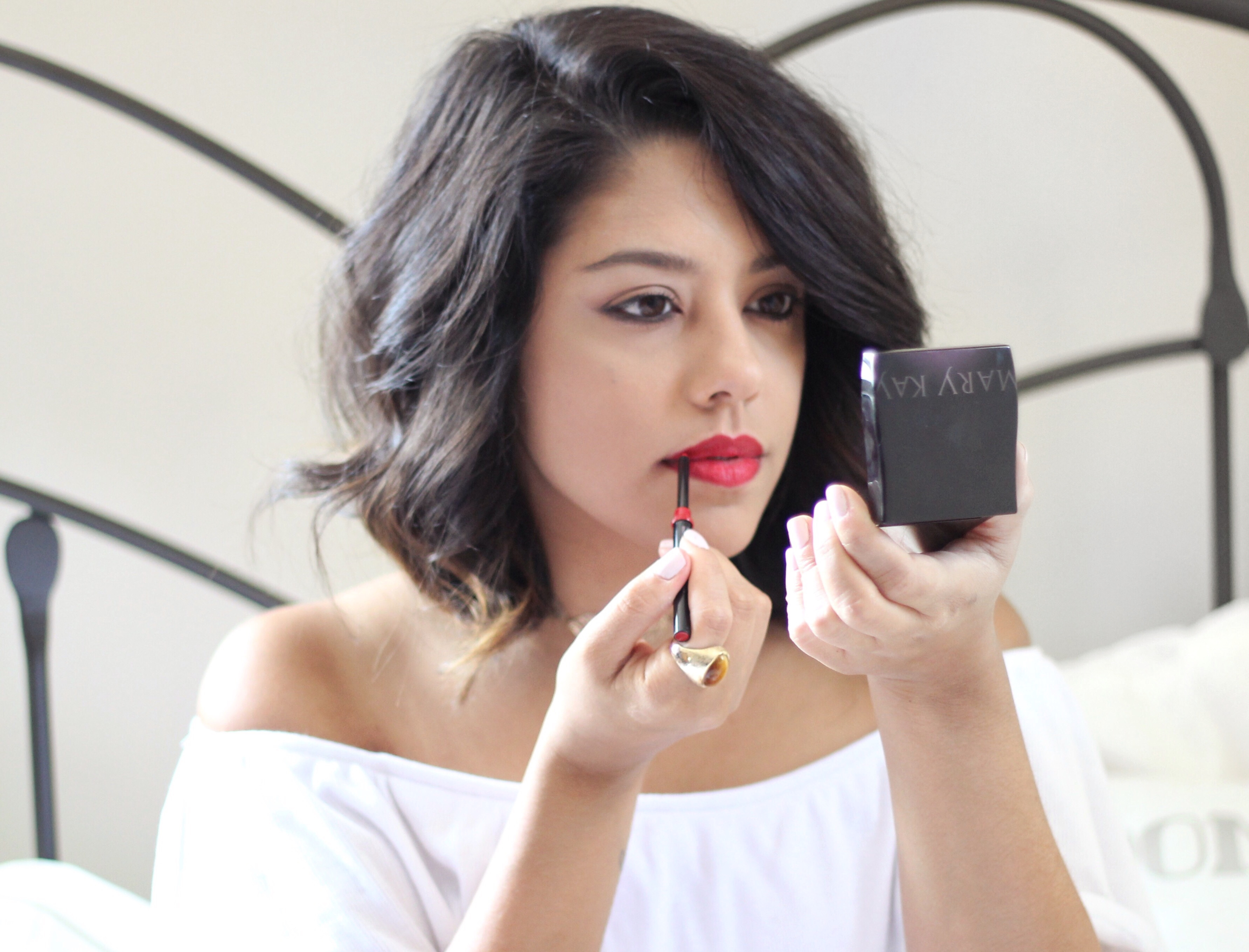 I then applied the Gel Semi-Matte lipstick in Poppy Please, which is a beautiful bold red shade. Definitely a new favorite! It has great pigmentation too and stayed on for a while.
Using a concealer brush I blended the liner in with the lipstick. It's such a great little trick!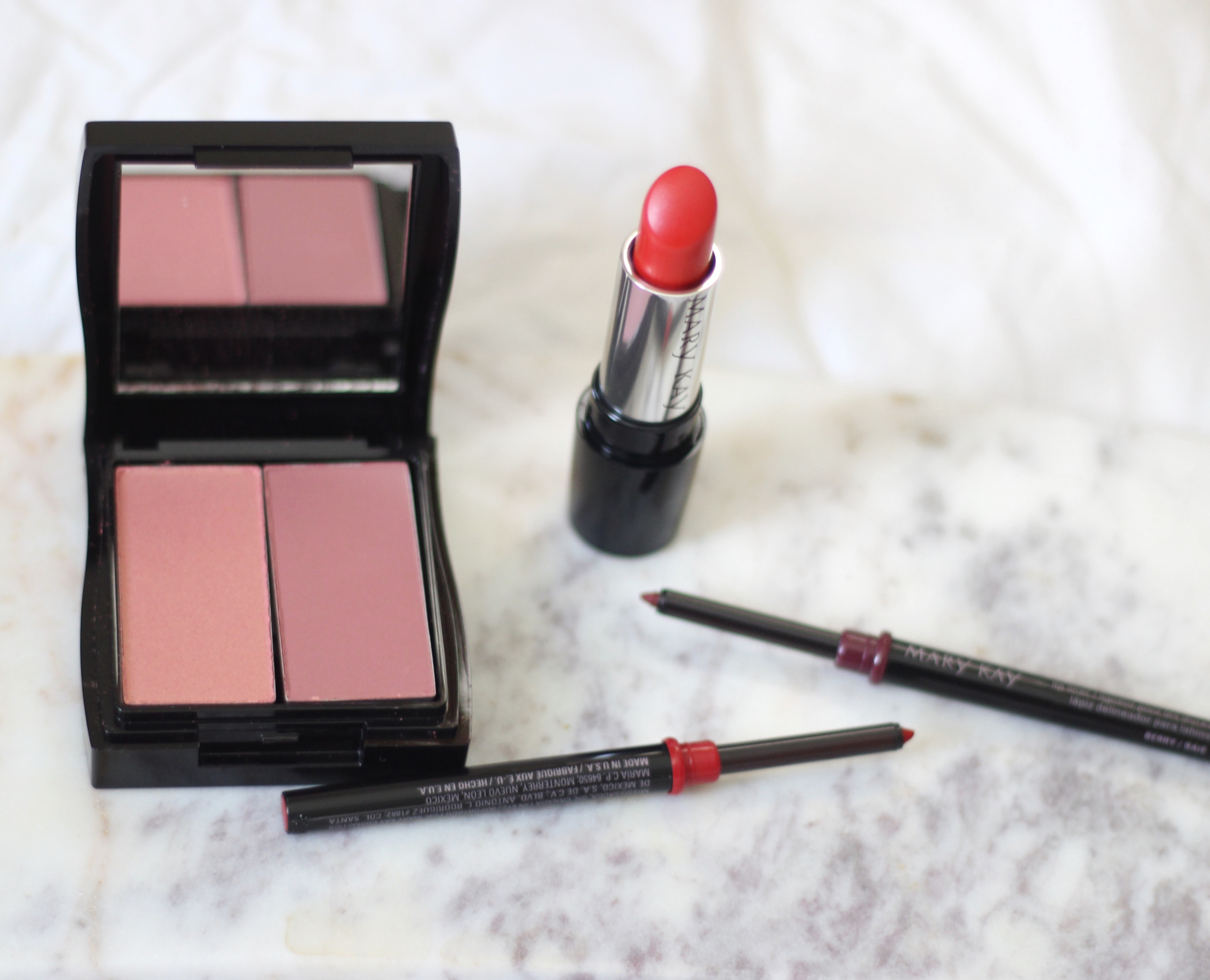 Now here is where I tried something completely new. After applying and blending the lipstick, I used the Berry lip liner on top of all of that to create an even bolder lip. The really cool thing about this is that the red lipstick underneath acts as a highlight and helps to make this dark look more wearable. If you feel like it's still too dark, you can always go back in with the lighter red and blend it out a little more to your liking. Once my lips were done, I used some concealer around the lips to clean everything up. Wearing red can get a bit messy, so I definitely recommend doing this!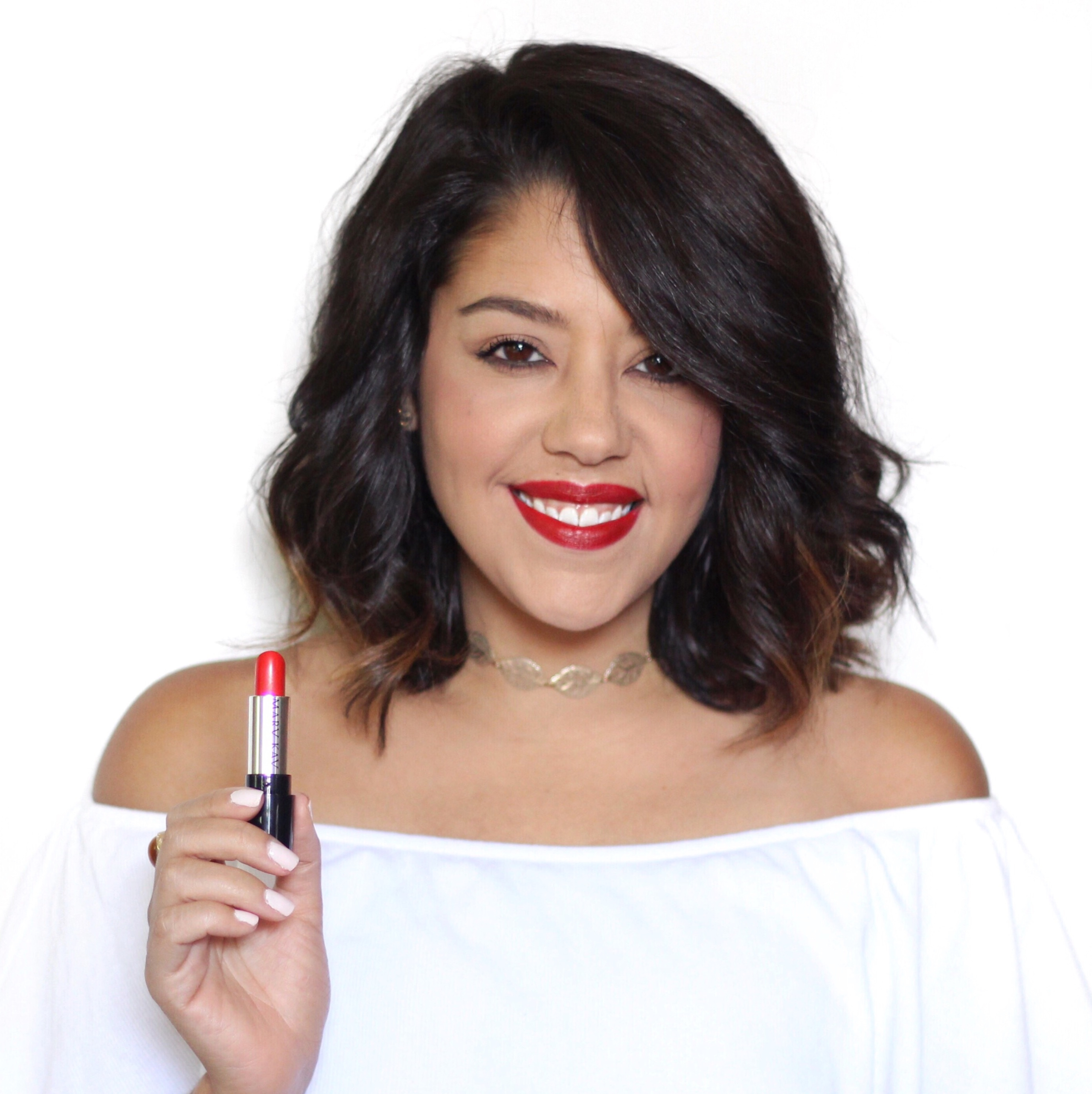 The very last step and finishing touch was the blush. I used a mix of both Shy Blush and Cherry Blossom. You can even mix the blush with bronzer for extra depth and glow. It really all depends on the look that you are trying to achieve. Remember that your blush can always match the intensity of your red lip. What do you think of the look? Are you a fan of
statement lips like I am? You can check out more tips from Mary Kay and Project Runway here. I'm also sharing a fun statement eye look on Instagram, so make sure to check that out too and share your inspired looks with #MKProjectRunway. ☺
Disclosure: This post was sponsored by Mary Kay. All opinions are my own and this was not edited by any third parties.