Happy Tuesday babes!
I never do recaps of my outfits each month, but since this week is super crazy and I have no new outfit posts yet, I figured that it would be a good time to do one. This summer was truly a productive and amazing one for me. I didn't get to travel or go to the beach much, but I really put a lot more time into my blog. I still can't believe how quickly time has passed by and there's only a few more months left of 2013. What a year it's been so far! Although it's still pretty warm out, fall is approaching in 2 weeks. So here's a look back at some of my outfits from this summer.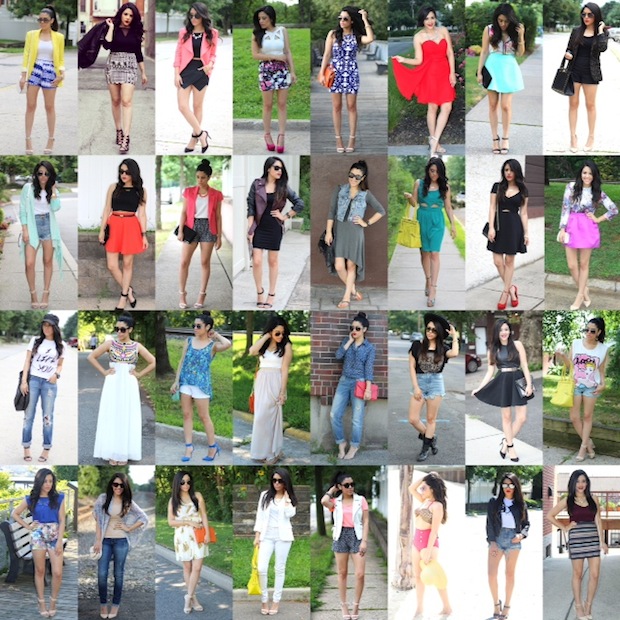 Sorry for such a short post but I have to start packing as I head into NYC tomorrow! There will be a ton of new outfits coming soon 🙂
Make sure to check out my post on
Fearless Fashionista
today! It's all about wearing white AFTER Labor Day. Thanks so much for checking out my blog each week, I can never thank you enough for your amazing support!
<3