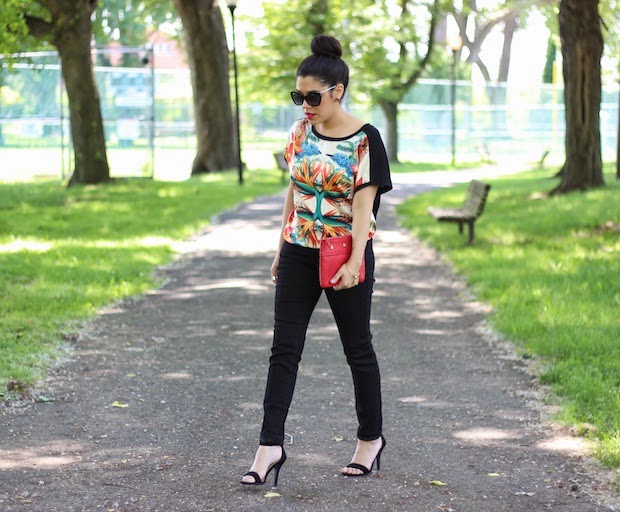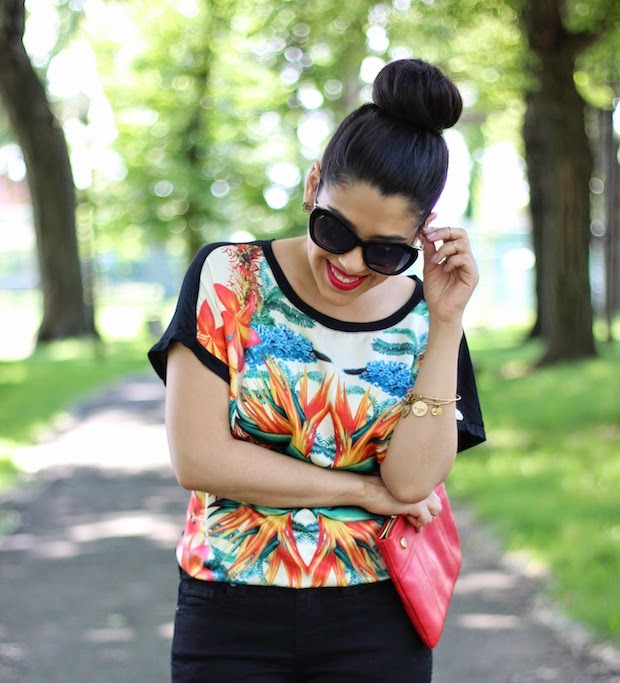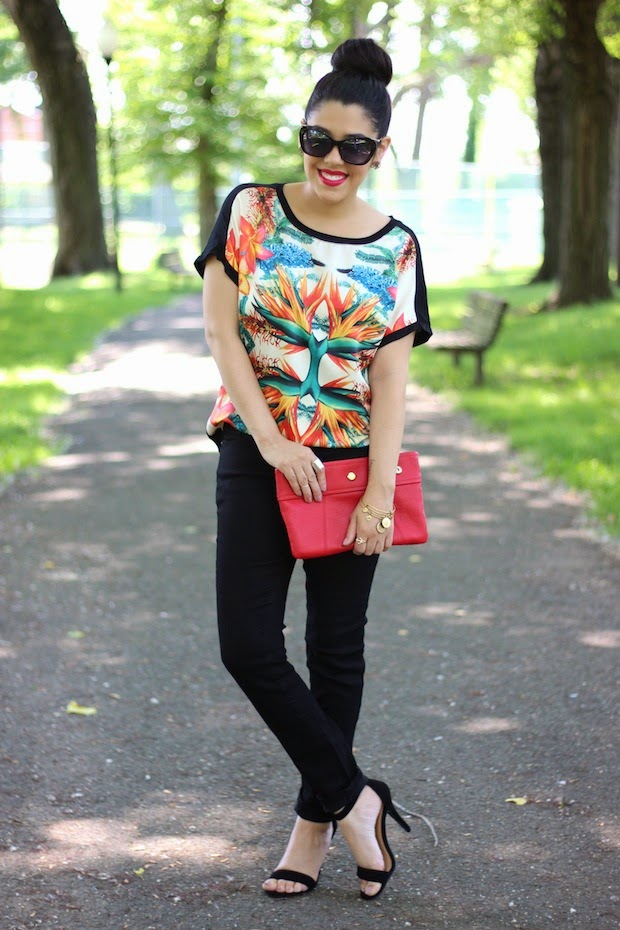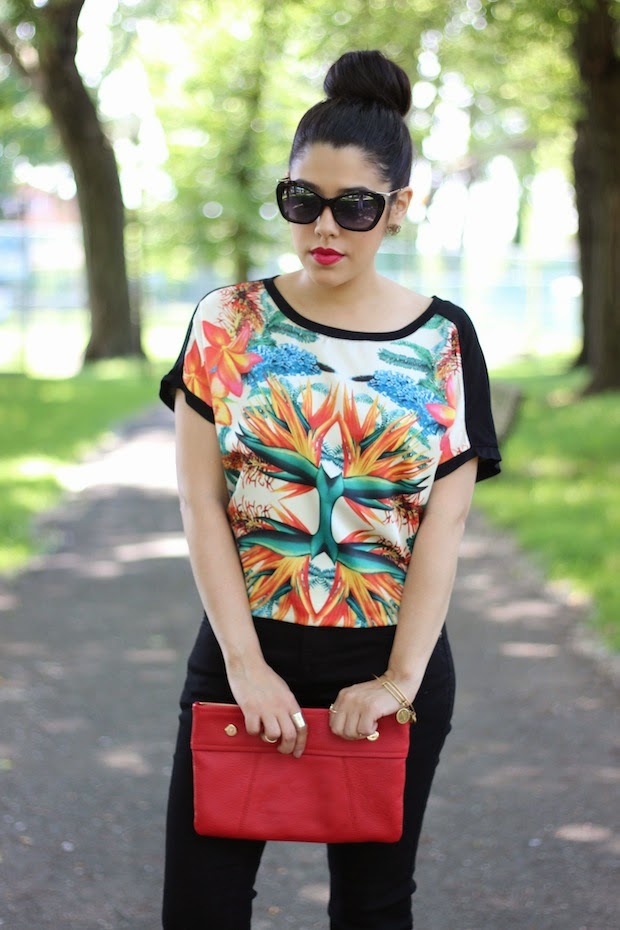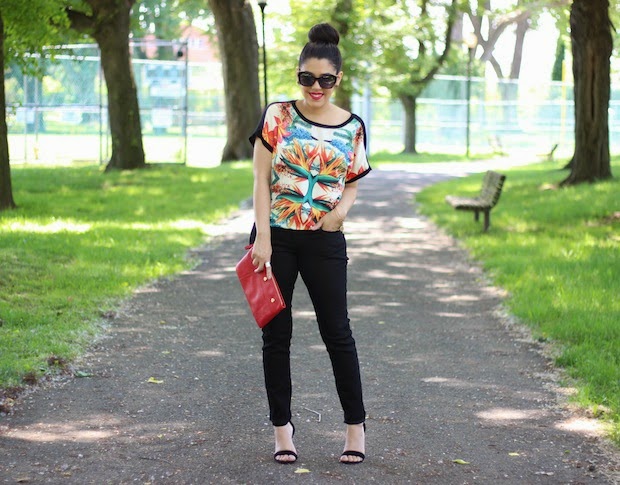 Outfit Details
Besides florals and the ever so popular pineapple, another big trend right now is tropical print. Since I'm really into these bold & fun prints for summer, I wanted to give this one a try. It has a mirrored birds of paradise design. I wore this outfit out to dinner on Friday night and since it was starting to cool down, I thought it would be best to pair the top with my black denim. Wearing black jeans is a nice way to give a casual outfit a "dressed up" feel. They are also very slimming. I love that the top is so colorful because it leaves room for many different styling options and colors to play around with. I decided to stick to mostly black though, and just brought out the red with my lips and clutch.
I'm leaving early Thursday morning on a road trip to Canada and I'm really looking forward to it. I love traveling, but I always go by plane. I have not been on a road trip since I was about 15. My father loved them so he always took me, my mom and sister to Disney World, Bush Gardens in Virginia and Hershey Park. Every summer that was our family tradition. The last trip I took with him was to Nebraska to visit family. It's a trip that I will always cherish because it was just the two of us. As I got older, my dad still continued to travel to different places by car, only he went alone because I was too caught up with my friends and being in college. That's definitely one of the things I regret not doing with him when I had the chance. Since father's day is this weekend, I thought it would be special to do this trip with my mom by car instead of flying. It might sound stupid, but it's kind of my way of trying to make up for that. Even though he won't be there physically, I know he'll still be traveling with me in some way. My love for travel definitely comes from him. He always said that there was a certain freedom he felt when he was out on the open road. One of his dreams was to visit Ireland and I will make sure I go there one day in the near future, hopefully for his birthday next year.
Can't wait to share my Montreal experience with you all!