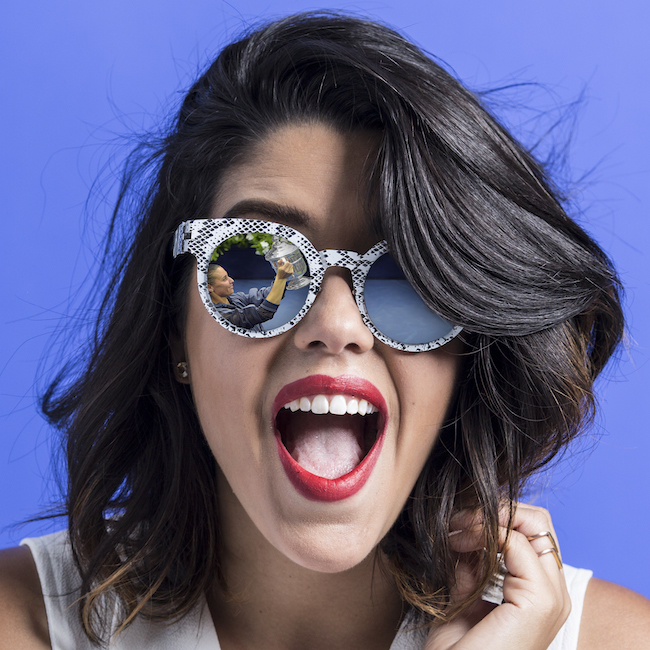 So excited to have partnered with the US Open this year!  A few weeks ago I participated in a fun photo shoot with Street Etiquette where I had to showcase the several different emotions I personally feel/experience when watching tennis. I thought back to two years when I watched Serena Williams beat Caroline Wozniacki and win the US Open.  It was amazing! I've got to admit that I'm not this lifelong tennis fan, but I've always been a bit fascinated by it and throughout the last several years I've really grown to enjoy watching it. It gets intense and I am all for anything that can keep me on the edge of my seat. I have so much respect for all tennis players and have no idea how they do it.  I remember trying to play myself a few times at the park when I was younger and let's just say, I was not good. Although, I had some skill when I played it on Wii. Does that count for anything? lol
As part of this partnership, I get to attend the US Open and see the tournament in person for the first time! It kicks off on Monday August 29th at the Louis Armstrong Stadium and it will be going on until September 11th. I think that New York City is the perfect backdrop for the US Open because it showcases all of our high energy and diversity. I just know that being there in person and witnessing the intensity/excitement from everyone is going to be such an incredible experience that I am sure I will always remember. With everything that has been going on in the world, it's the moments like this where we can all come together to show love and support that means everything. I look forward to all of the positive vibes and seeing history being made!
What are some of your favorite US Open memories?  Will any of you be attending the tournament this year? Let me know! <3
Thanks to the US Open for sponsoring this post. All opinions are my own.